A5 WINSFORD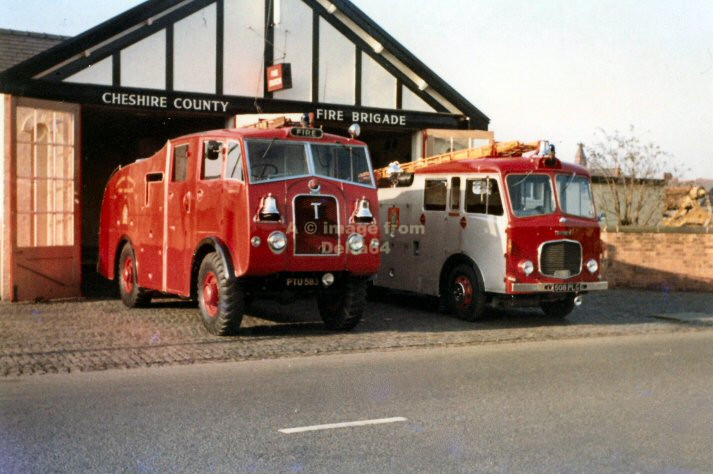 A superb line-up at the old Fire Station with Thorneycroft PTU583 and Dennis F28 508PLG
(A picture of 508PLG appears on the Crewe page.)
[Copyright picture ~ R. Simpson and reproduced with permission.]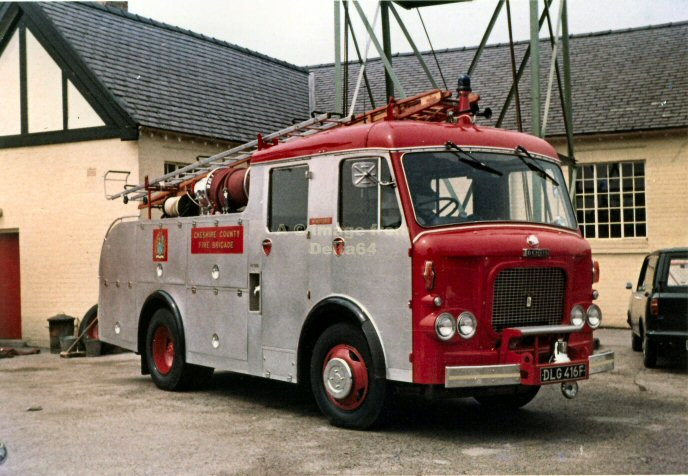 Dennis F38 DLG416F was seen in the yard of the old Fire Station.
[Copyright picture ~ R. Simpson and reproduced with permission.]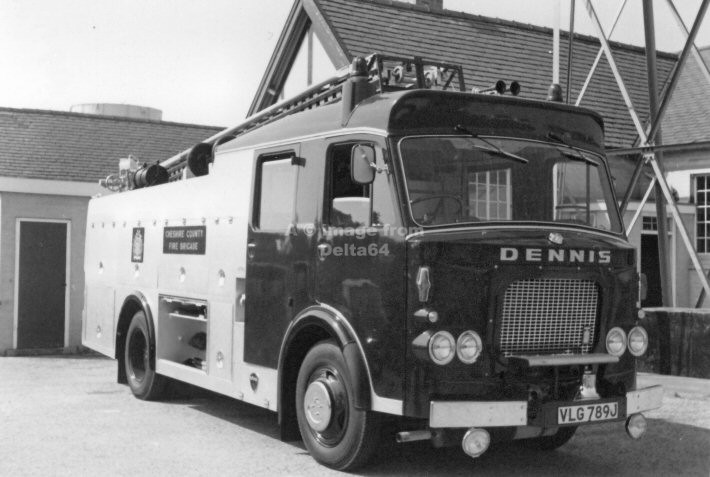 Dennis F45 VLG789J was also seen in the yard at the old Fire Station.
[Copyright picture ~ R. Simpson and reproduced with permission.]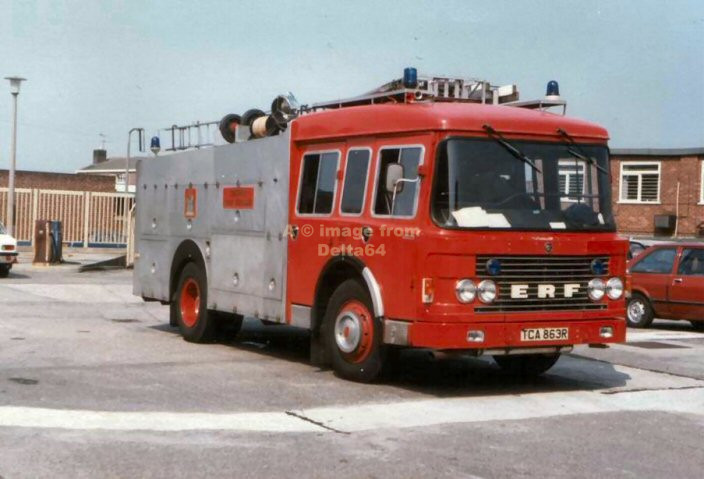 ERF TCA863R helps to illustrate the number of different types of appliances that have been based here over the years.
[Copyright photograph Neil Green ~ courtesy Simon Rowley, FireFotos Archive.]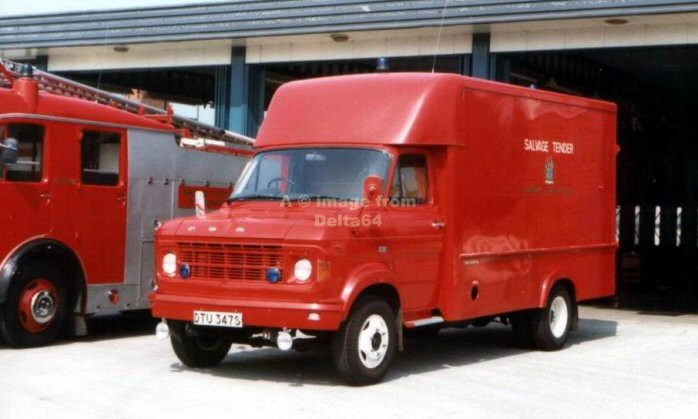 Ford Transit Salvage Tender DTU347S was seen on the station forecourt.
[Copyright photograph Neil Green ~ courtesy Simon Rowley, FireFotos Archive.]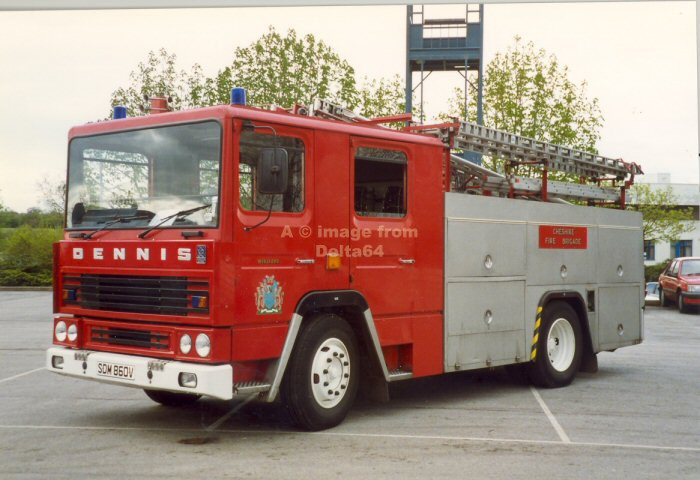 Dennis RS133 SDM860V was seen at the rear of the fire station.
[Copyright picture ~ W. Jopson and reproduced with permission.]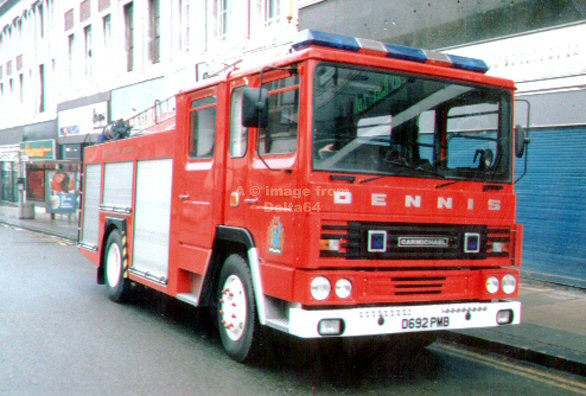 Dennis SS ~ D692PMB
(NP collection ~ courtesy Adey Allison)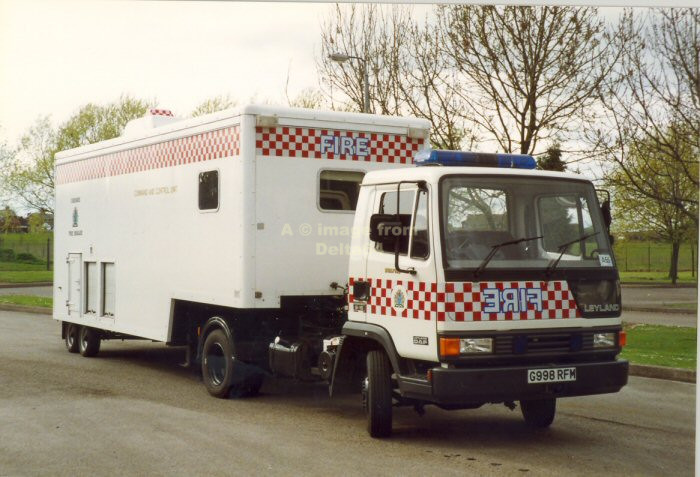 For a time, Cheshire operated two of these Leyland articulated Control Units, G998RFM being based here.
[Copyright photograph ~ W. Jopson and reproduced with permission.]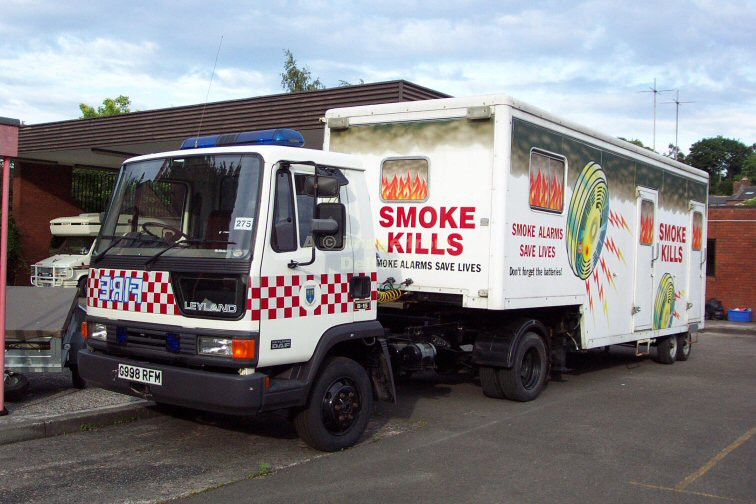 G998RFM subsequently became an Exhibition Unit. It was photographed at Frodsham 9 June 2004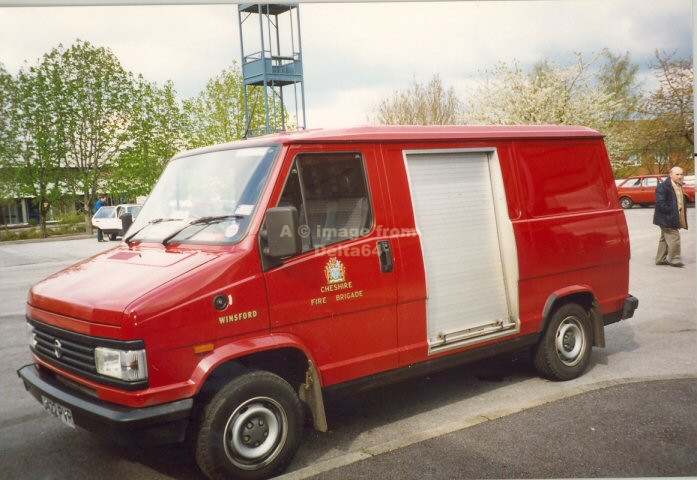 Peugeot Talbot Express J422PVR was a Command Support Vehicle.
[Copyright photograph ~ W. Jopson and reproduced with permission.]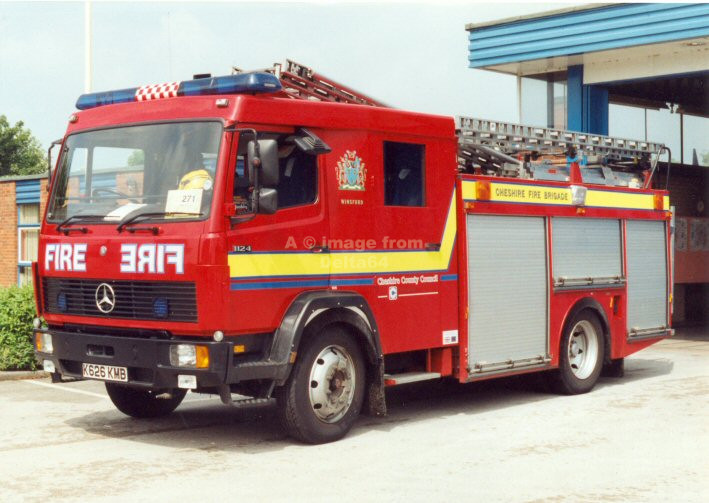 Mercedes1124 K626KMB was seen on the station forecourt.
[Copyright picture ~ Chris Tunstall and reproduced with permission]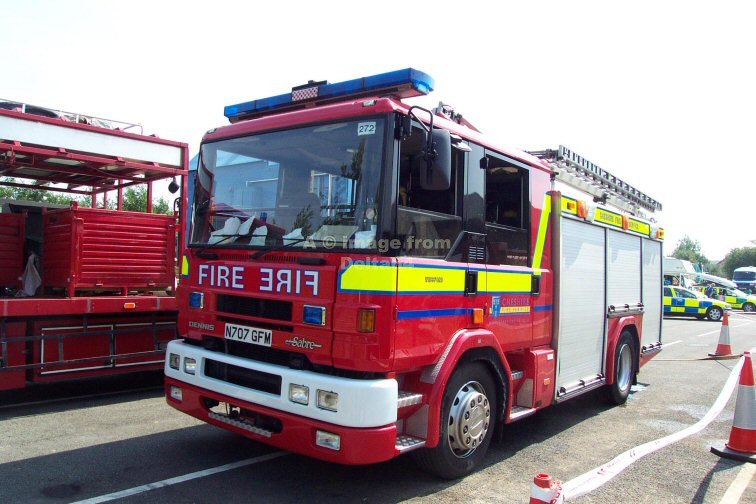 Dennis Sabre N707GFM was once based at Winsford and was seen at SHQ, 8 August 2004.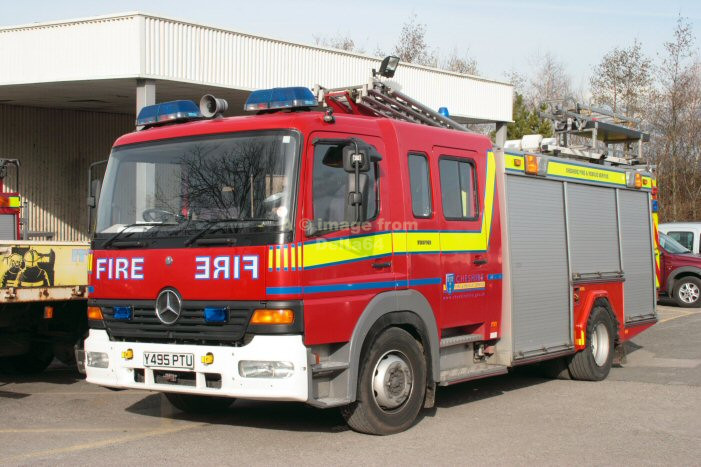 Although it is likley to see many more years service, Atego Y495PTU is included on this page having begun life here.
It was seen at H.Q. 28 February 2008.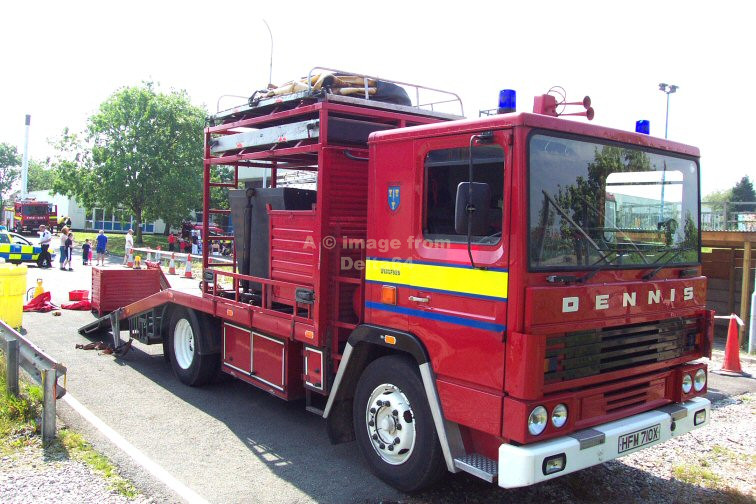 Dennis SS OSU HFM710X began life as a pump based at Northwich before being converted to its present role.
Based at Winsford, it was seen at SHQ, 8 August 2004.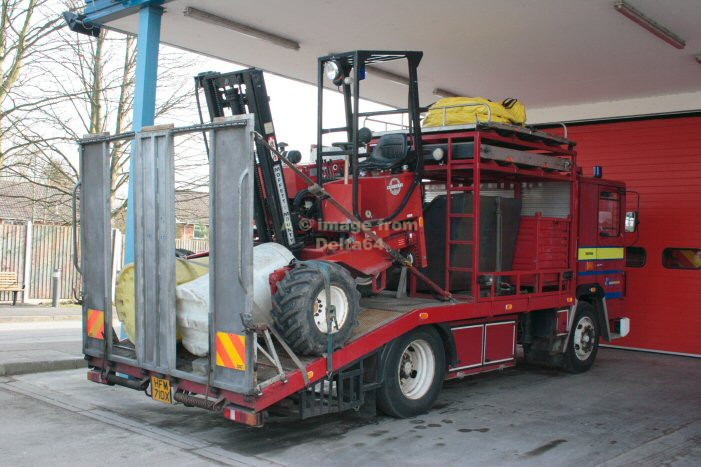 This rear end view of OSU HFM710X was seen 28 February 2008.
This appliance was decommissioned during 2009.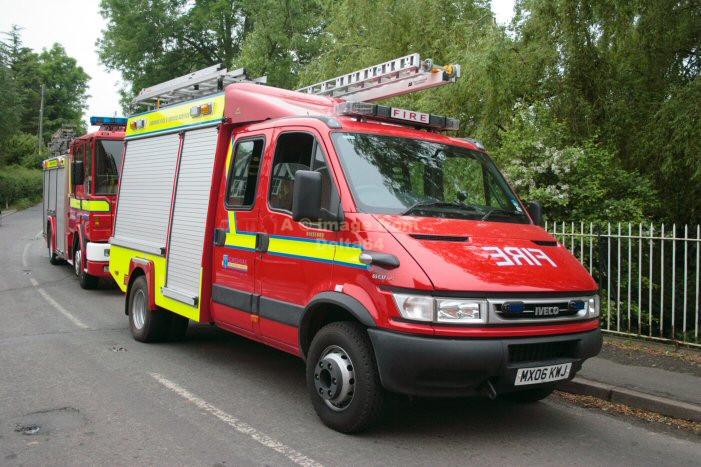 TRV MX06KWJ was seen at an incident in Warmingham, 27 May 2008.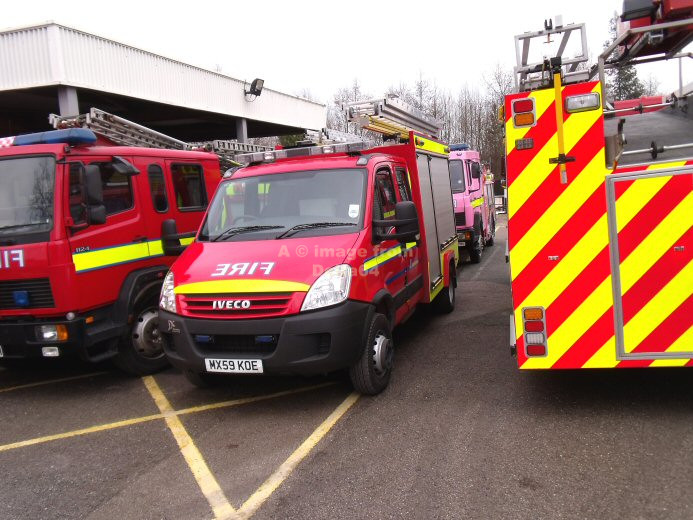 Iveco MX59KOE was seen at Headquarters in January 2010.
[Copyright picutre ~ B. Green and reproduced with permission.]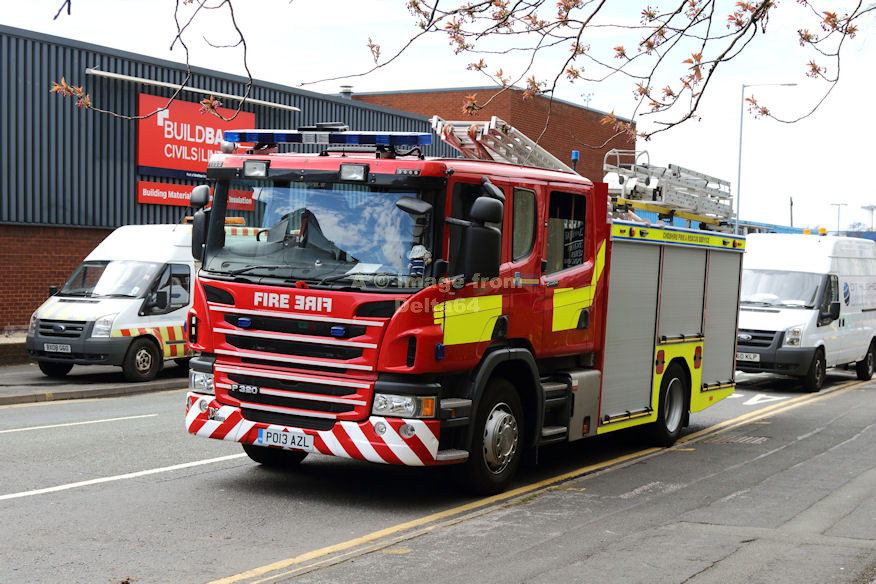 Scania PO13AZL was seen in Warrington, 14 April 2015.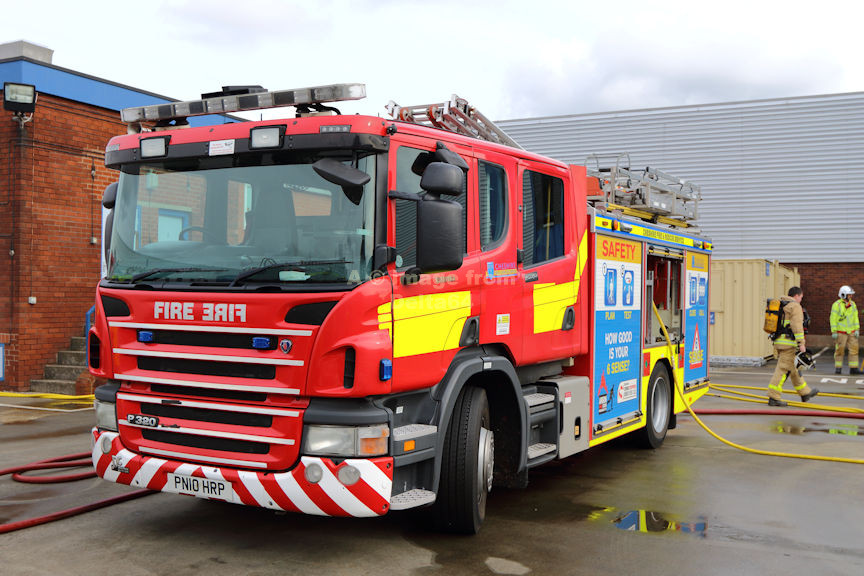 Scania PN10HRP was seem in the yard at Warrington Fire Station, 30 September 2019.