A4 NORTHWICH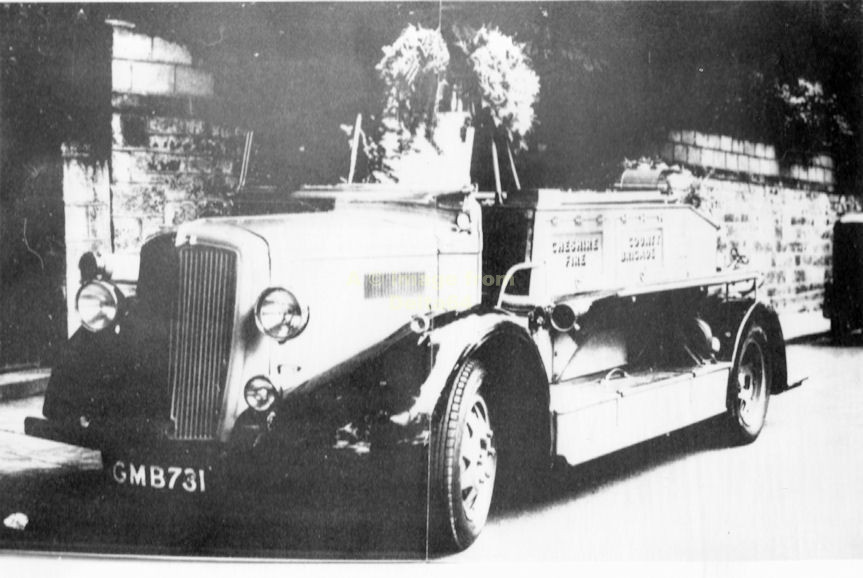 Morris Commercial Merryweather Pump GMB731 originally with Northwich Fire Brigade dating from 1940.
[Copyright picture ~ A. Allison collection and reproduced with permission.]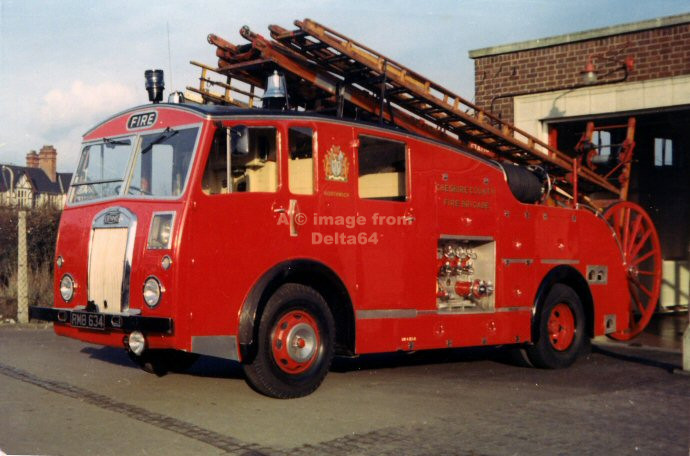 Dennis F12 Pump Escape RMB634 outside the old Fire Station in Northwich.
[Copyright picture ~ R. Simpson and reproduced with permission.]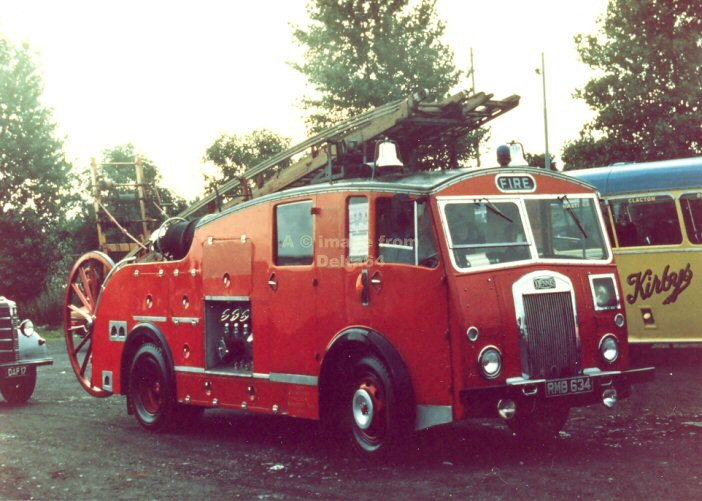 Preserved Dennis F12 RMB634 was seen in Harrogate on the Trans-Pennine Rally.
[Copyright picture ~ K. Howarth and reproduced with permission.]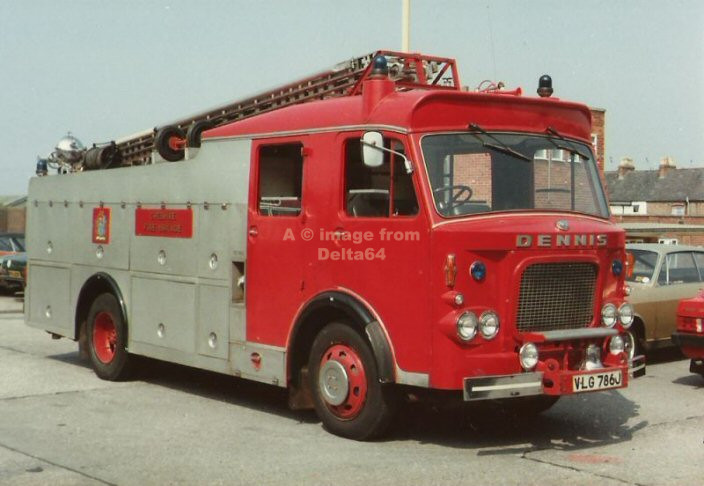 Dennis F45 VLG786J was a former Northwich appliance.
[Copyright picture ~ Ian Moore and reproduced with permission.]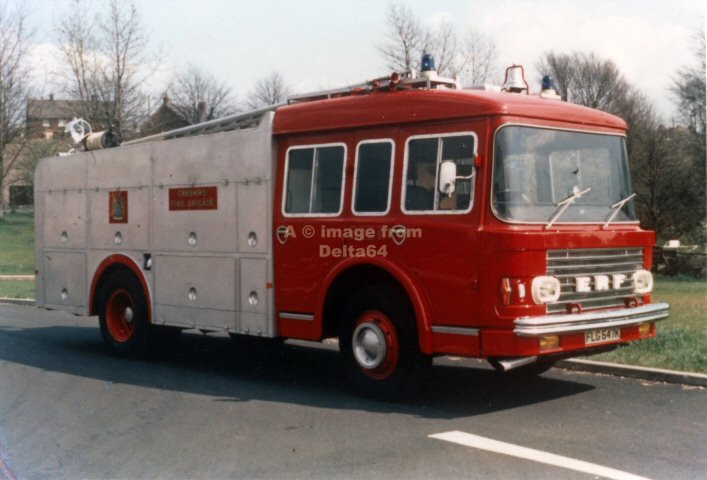 Two pictures of ERF FLG647K giving front and rear views/
[Copyright pictures ~ R. Simpson and reproduced with permission.]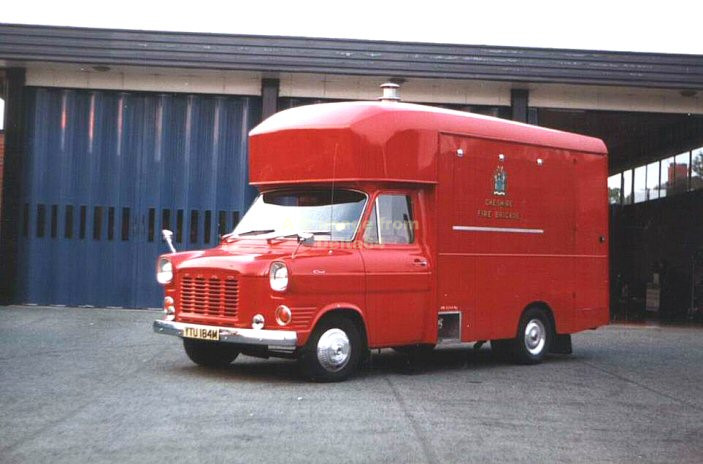 For some, at least, arguably the most important vehicle in any brigade, Ford Transit Canteen Van, YTU 184M
[Copyright photograph Neil Green ~ courtesy Simon Rowley, FireFotos Archive.]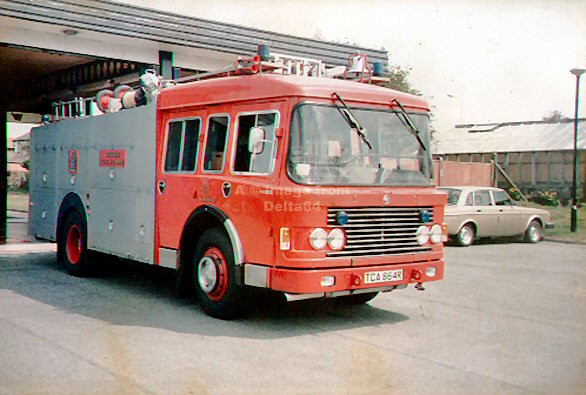 ERF WrL ~ TCA864R
(NP collection ~ courtesy Adey Allison)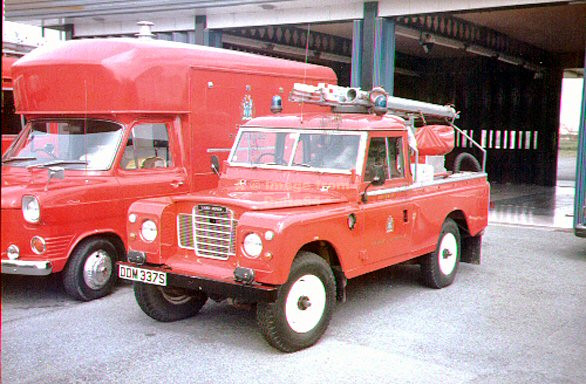 Land Rover L4P ~ DDM337S
(NP collection ~ courtesy Adey Allison)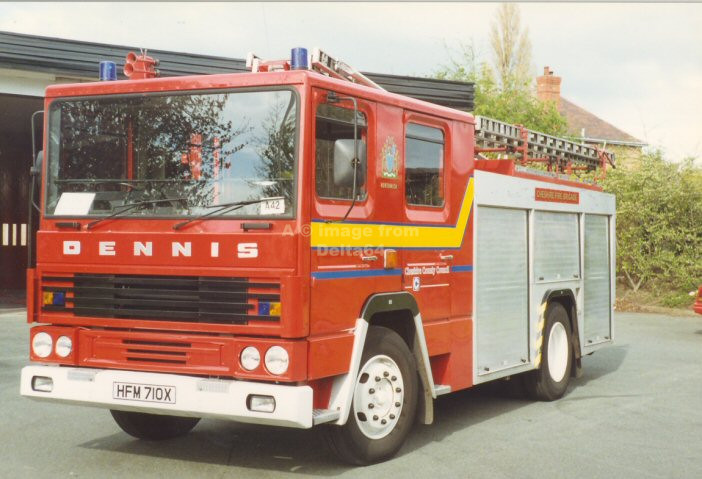 Dennis RS133 HFM710X which is still in use today [270807] as the OSU at Winsford.
[Copyright photograph ~ W. Jopson and reproduced with permission.]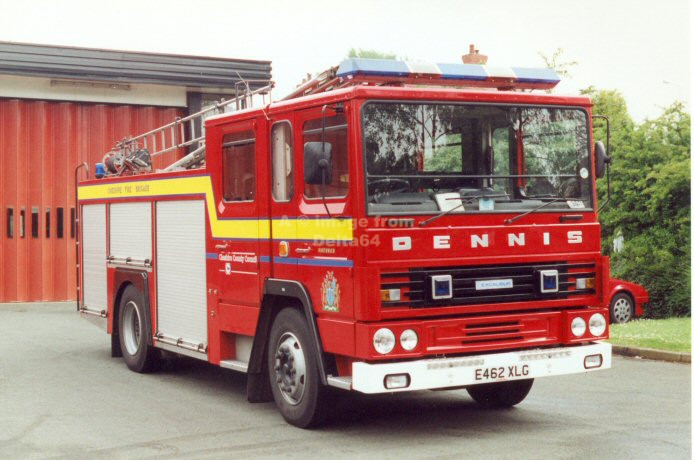 Dennis E462XLG was seen on the station forecourt.
[Copyright picture ~ Chris Tunstall and reproduced with permission]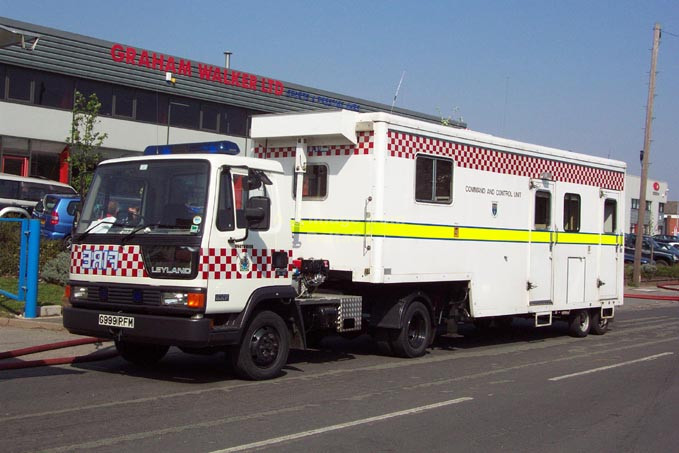 Articulated Control Unit G999PFM was seen at a large fire on Bumpers Lane, Chester, 17 April 2004.
Talbot Express J421PVR was used as a Command Support Vehicle in conjunction with the Control Unit.
[Copyright photograph ~ W. Jopson and reproduced with permission.]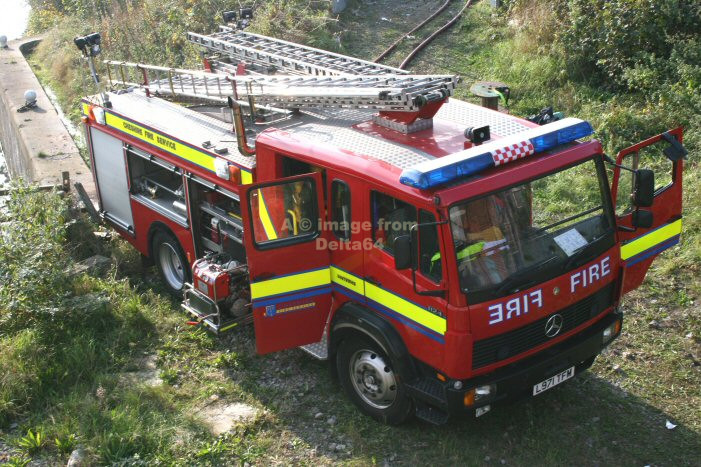 This unsual angled picture of L971TFM was taken from London Road Swing Bridge Warrington.
The appliance was heavily committed following a make pumps 25 in the town. It was seen 16 October 2005.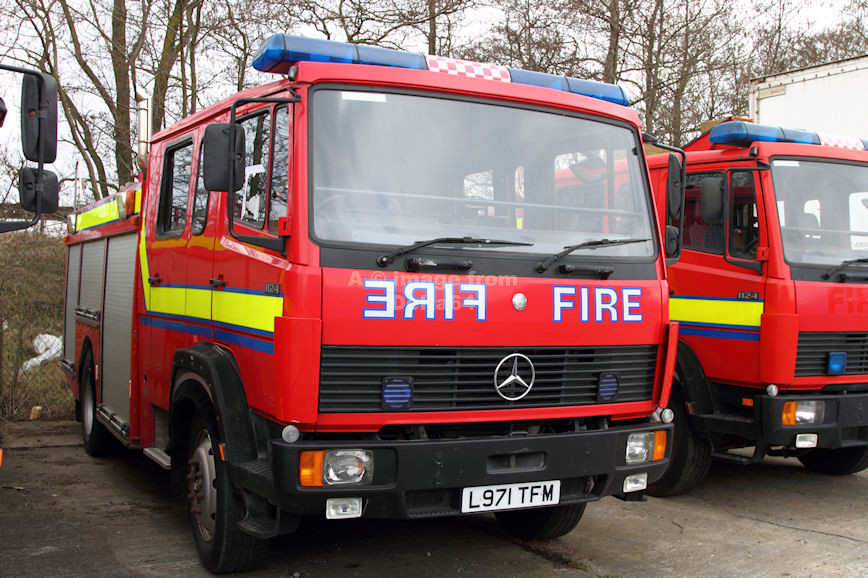 Mercedes L971TFM was about to leave these shores to see further use in Latin America, 20 March 2013.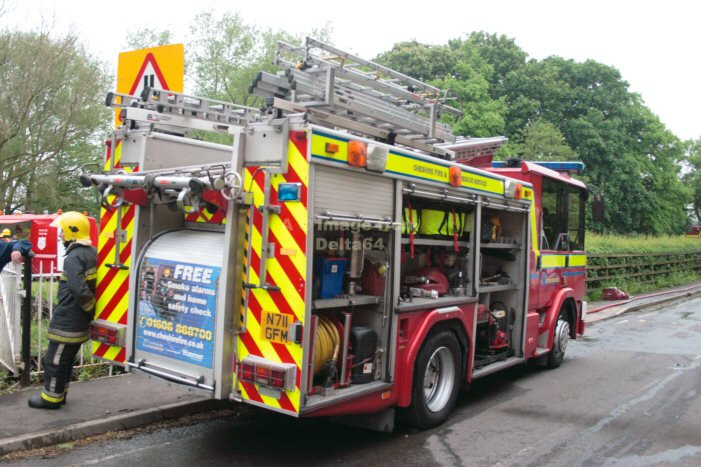 Dennis Sabre N711GFM had recently moved to Northwich when seen at Warmingham, 27 May 2008.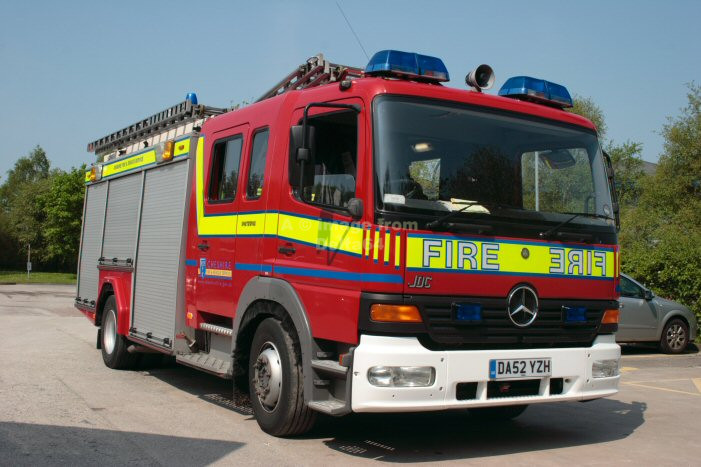 Atego DA52YZH was seen in the yard at Winsford Fire Station, 8 May 2008.
This appliance was subsequently allocated to Chester.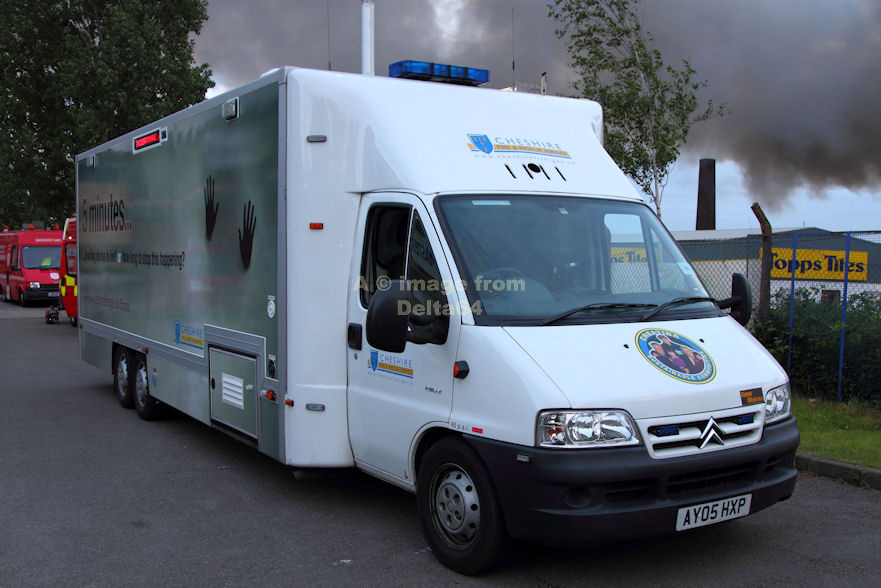 Control Unit AY05HXP was seen at an 8 pump incident in Widnes, 24 June 2013.