TVAC in 2002
Click on any of the thumb nails for a full size picture.
BUCKINGHAMSHIRE
Buckingham probably has one of the most interesting yet unusual fleets.
This opening group is of ERFs OV51FCO (2 shots) and OV51FCP.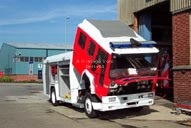 This is an unidentified Volvo FLH

Another 4 shots of an unidentified Volvo FLH
LANCASHIRE
PF51OVM now based at Lancaster and PF51OVN now at Blackburn
PF51OVO is also based at Blackburn whilst PN52VJL is on the run at Burnley.
LONDON
DPL1101 DPL1103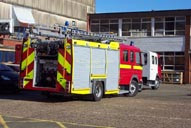 DPL1104
Before and after shots of DPL1105