SALVATION ARMY
CATERING UNITS
Following helpful feedback [no pun intended], I have decided to group all the Salvation Army Catering Units together on one page. The vehicles can all work anywhere in the North West Area that the Salvation Army currently covers and are not restricted to any particular Fire & Rescue Service. There are 2 more new vehicles due in service in the very near future.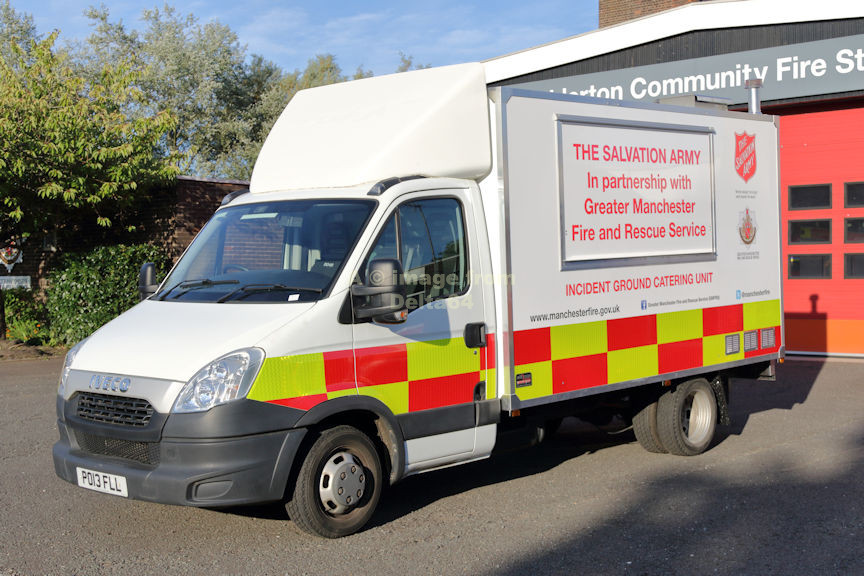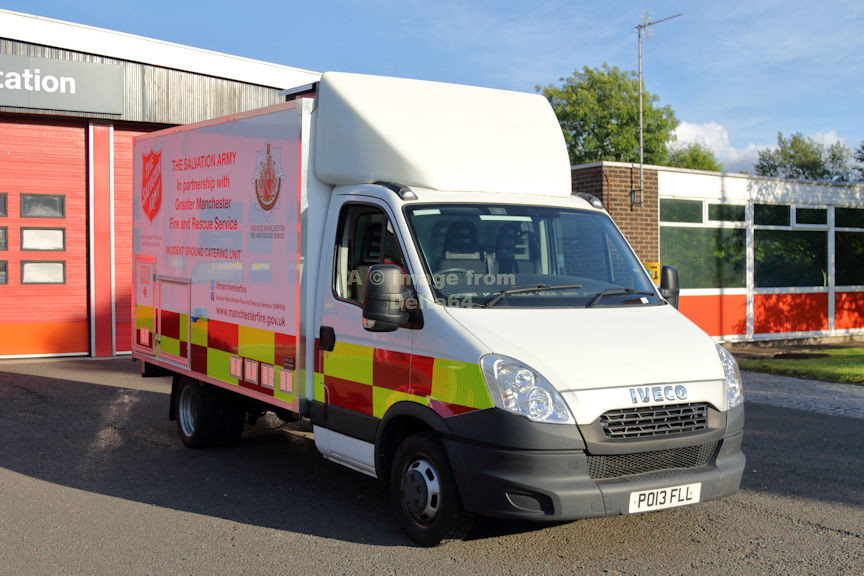 The first new SACU to enter service was Iveco PO13FLL with Greater Manchester.
The new vehicles will be identified by callsign with this one being G35S4.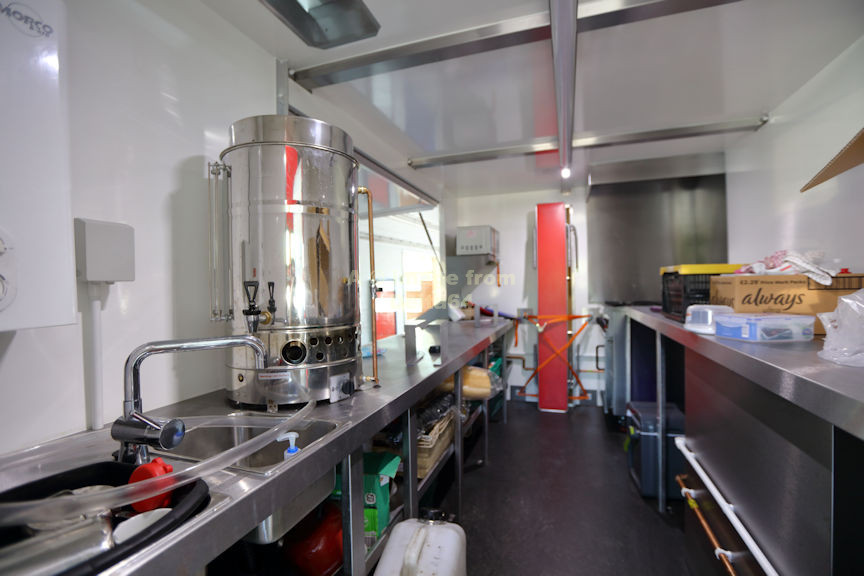 The interior is both larger and higher vastly improving working conditions for volunteers.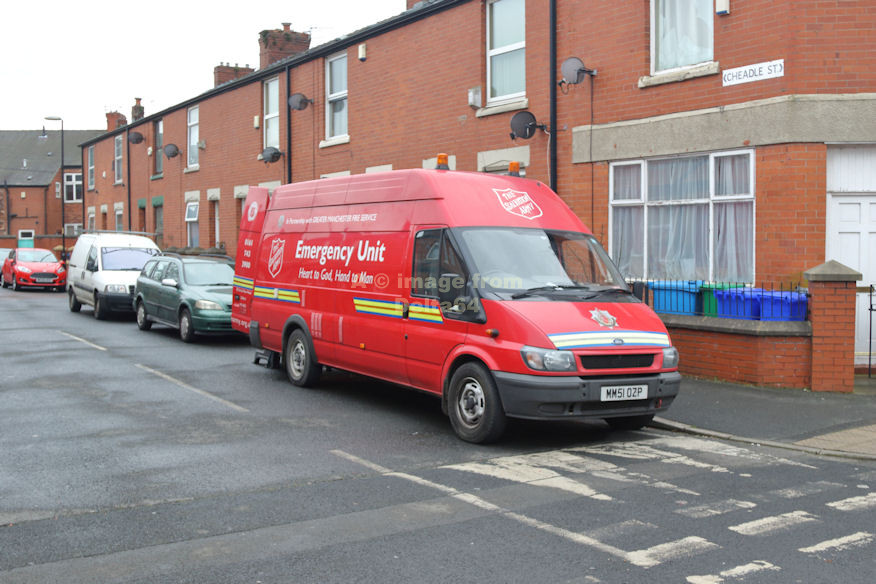 Catering Unit 'C' MM51OZP was seen in Openshaw, 19 February 2017.
This vehicle is currently based at Salford Fire Station.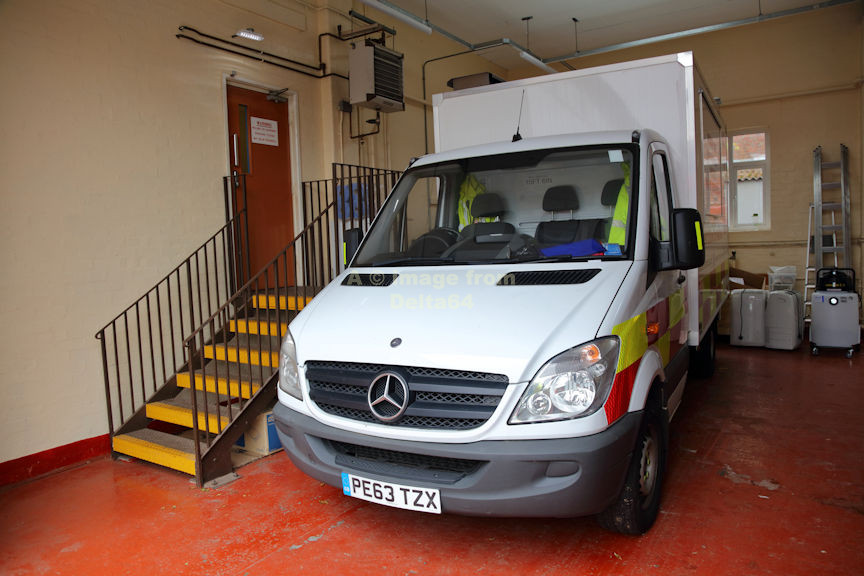 The latest SACU for Lancashire is Mercedes PE63TZX seen at its base at SHQ.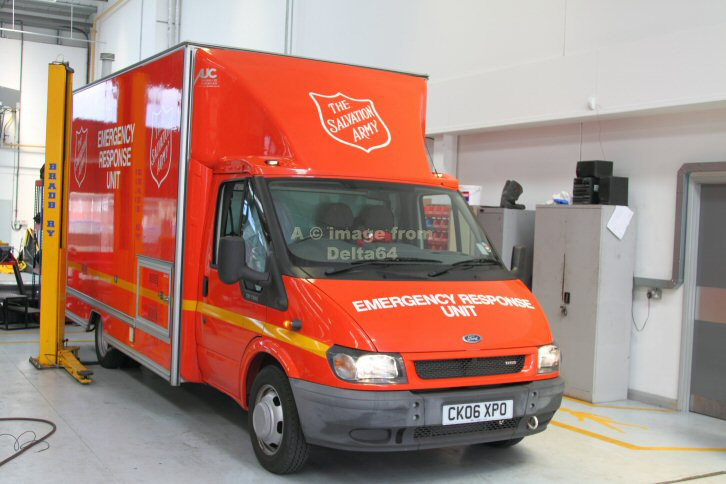 The SACU for Merseyside CK06XPO was seen at the Engineering Centre, 10 May 2011.
It is normally based at Kirkdale Fire Station.