SALVATION ARMY
CATERING UNITS
Following helpful feedback [no pun intended], I have decided to group all the Salvation Army Catering Units together on one page. The vehicles can all work anywhere in the North West Area that the Salvation Army currently covers and are not restricted to any particular Fire & Rescue Service.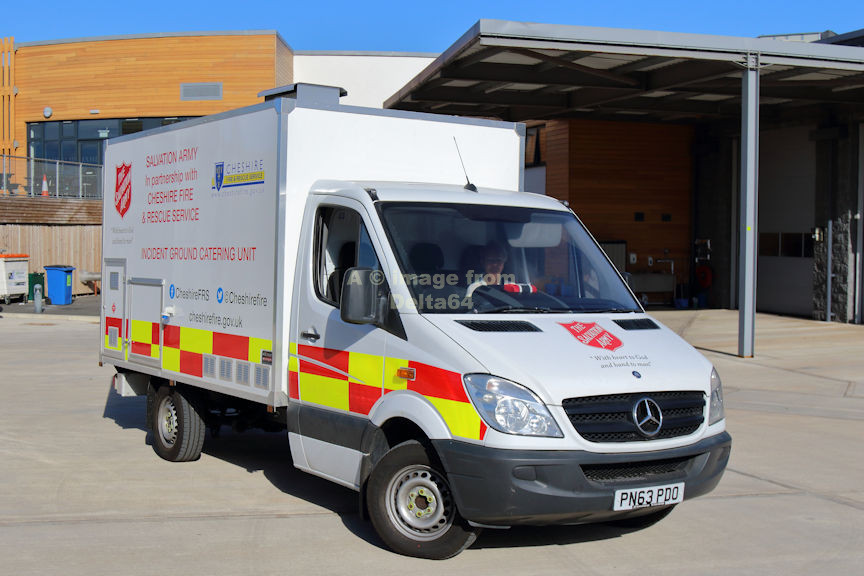 The Cheshire FRS SACU is Mercedes PN63PDO and was seen at its base, 2 July 2019.
This vehicle is currently based at Lymm Fire Station, callsign E28S4.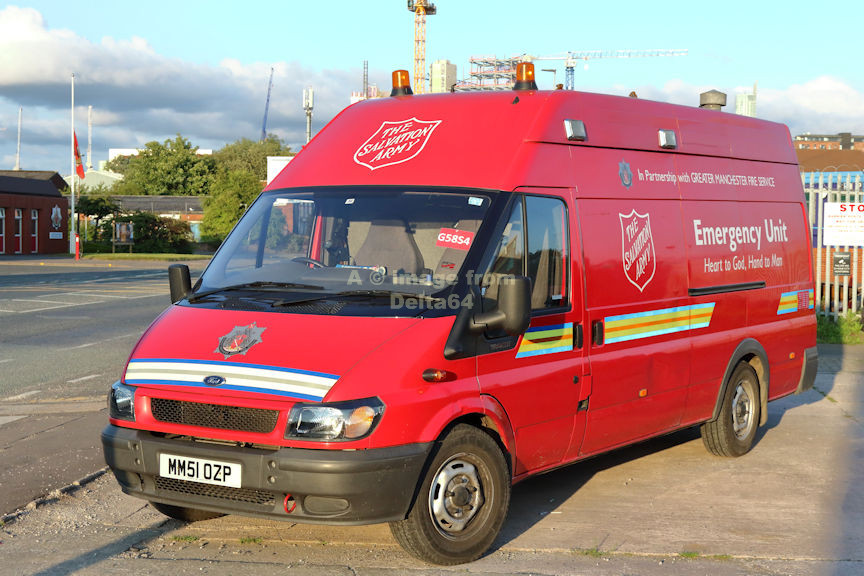 The last of the Ford Catering Units MM51OZP was seen opposite Salford Fire Station, 13 July 2019.
This vehicle is currently based at Salford Fire Station as G58S4.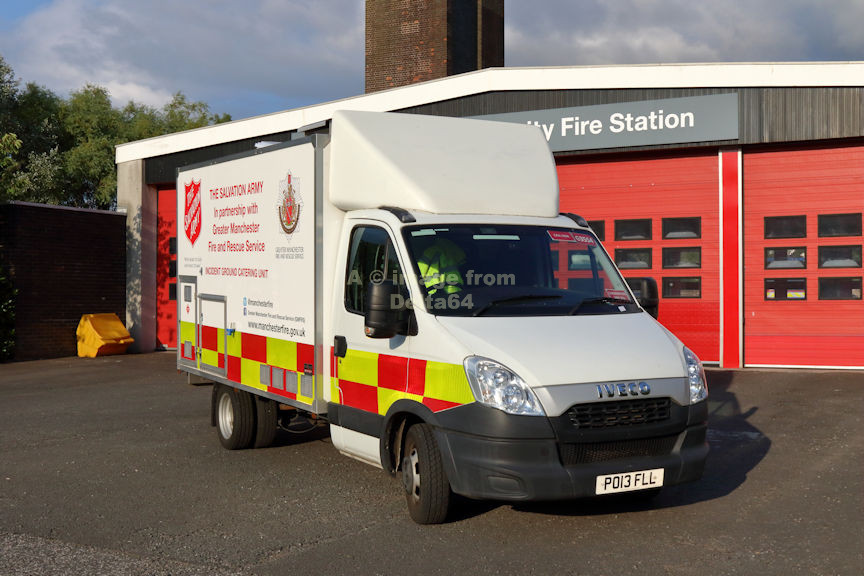 The GMCFRS SACU was built on an Iveco Chassis, PO13FLL. It was seen on the station forecourt, 13 July 2019.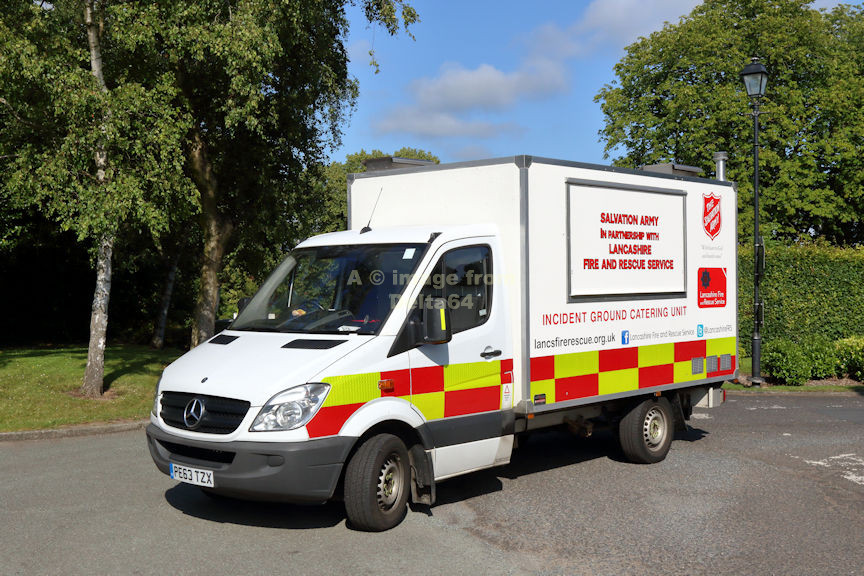 The latest SACU for Lancashire FRS is Mercedes PE63TZX where it was seen outside SHQ, 13 July 2019.
This vehicle is normally based at SHQ with callsign L52S4.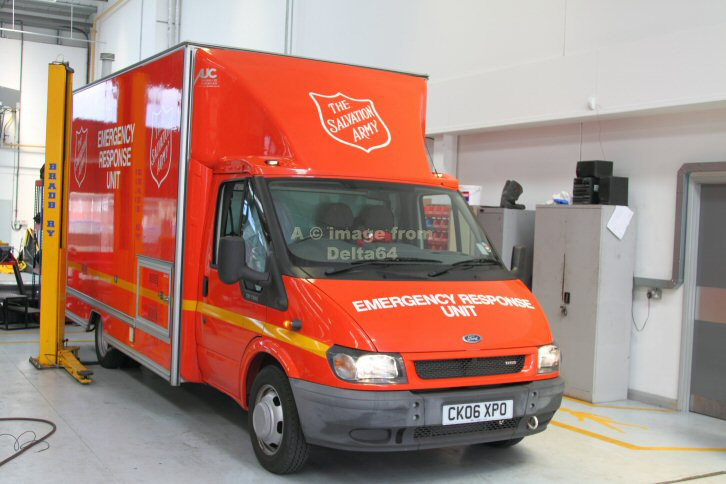 The SACU for Merseyside CK06XPO was seen at the Engineering Centre, 10 May 2011.
It is normally based at Kirkdale Fire Station.