SALVATION ARMY
CATERING UNITS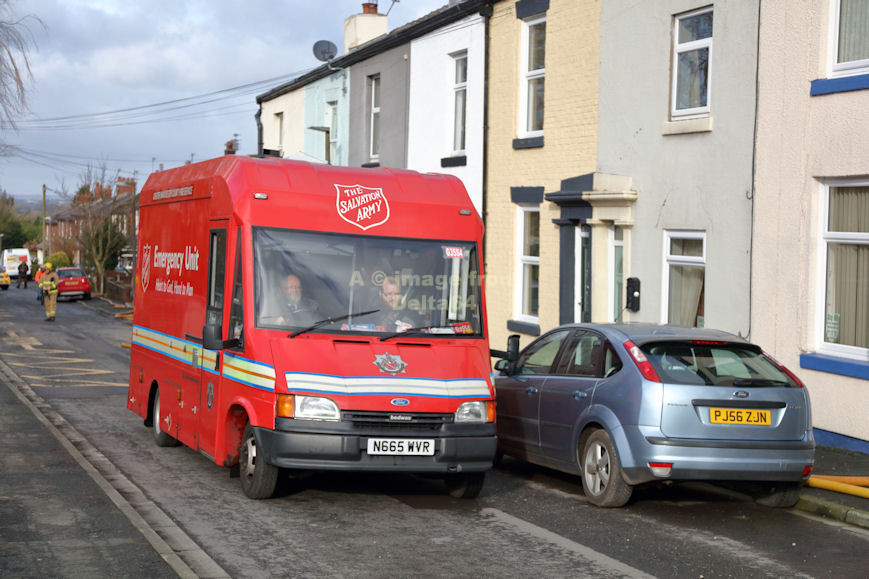 Bedwas bodied Catering Unit N665WVR was seen arriving at a major fire in Brindle, 31 January2018.
Owned by the Fire Service it was originally based at Bolton Central Fire Station where it was operated by
Fire Service personnel. It remained in Fire Service ownership but was subsequently operated by the
Salvatio Army Emergency Response Team where it was designated SACU 'B'. It was withdrawn in Spring 2018.
~~~~~~~~~~~~~~~~~~~~~~~~~~~~~~~~~~~~~~~~~~~~~~~~~~~~~~~~~~~~~~
Ford Transit J269TTX was owned and operated by the Salvation Army. It began life in London where it operated with blue lights.
It subsequently moved north where it became known as SACU 'A'. It was withdrawn on 26 July 2018, and donated to the
Emergency Services Museum in Sheffield on the same date. Despite its age, it only had just over 27,000 miles on the clock.
It was latterly based at Salford Fire Station. The pictures below were all taken on 26 July 2018 with the final picture
showing the vehicle as it arrived at the museum in Sheffield.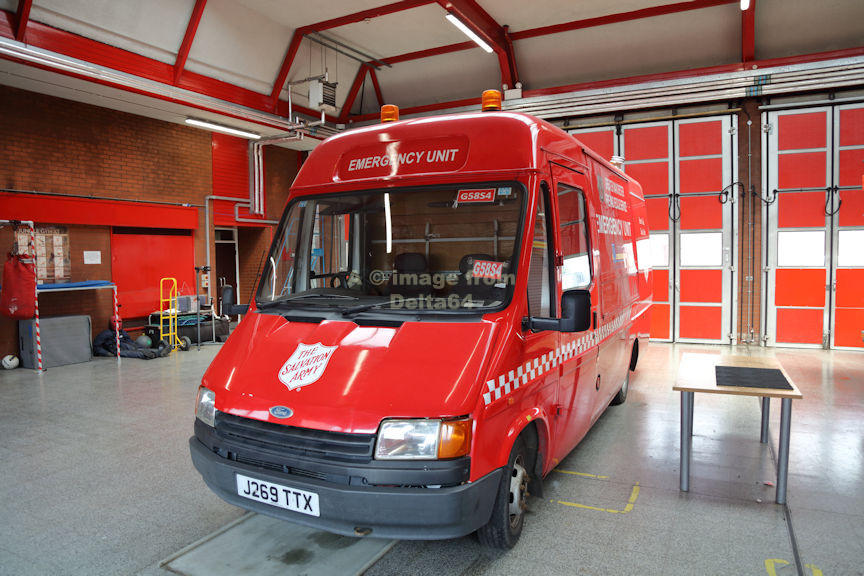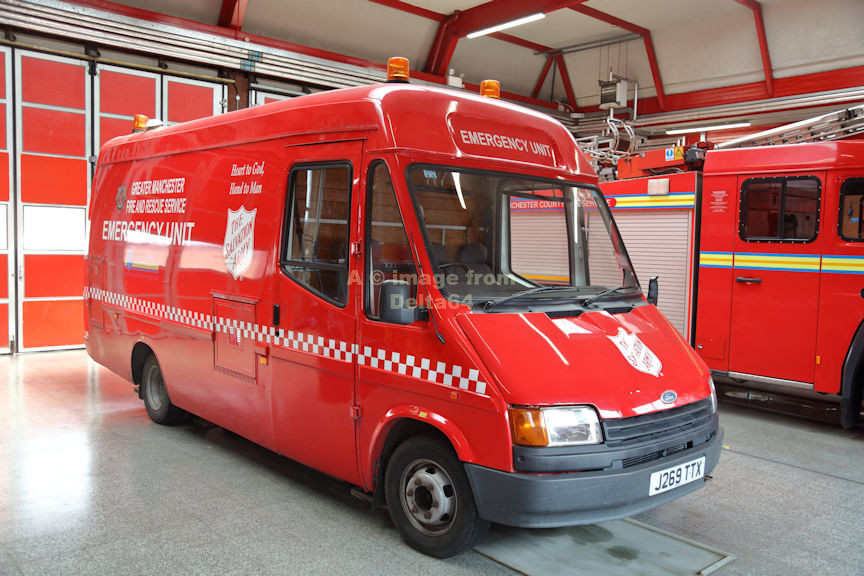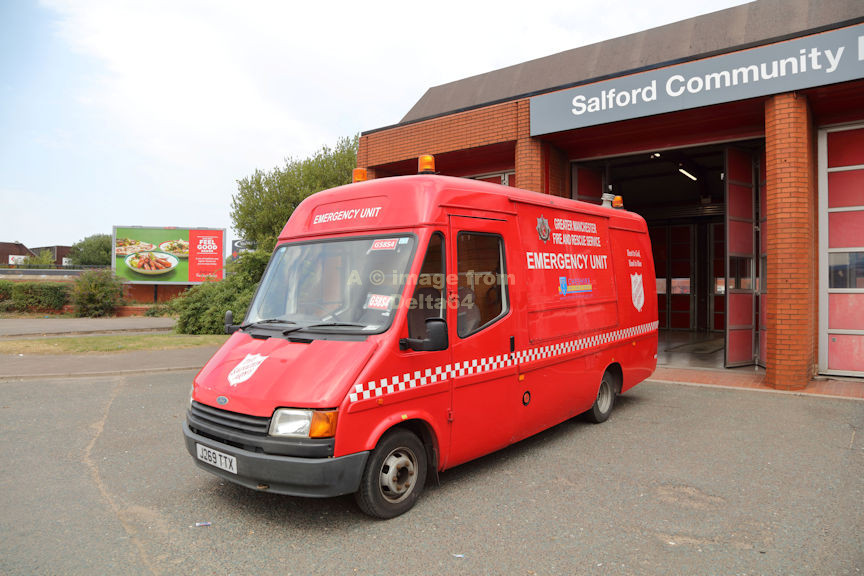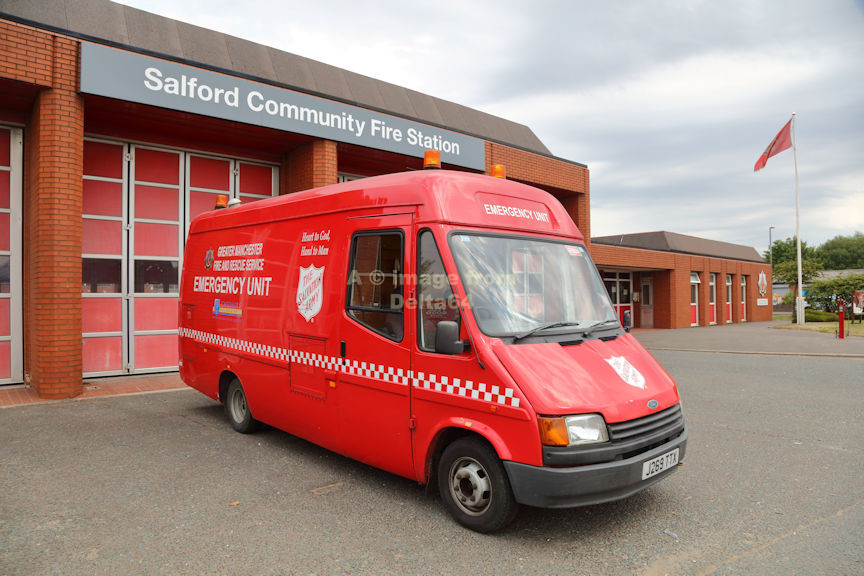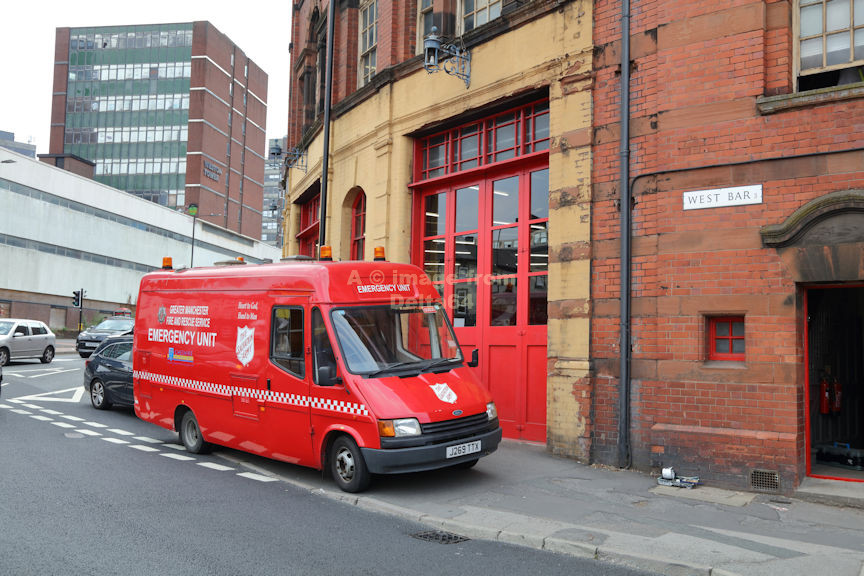 ~~~~~~~~~~~~~~~~~~~~~~~~~~~~~~~~~~~~~~~~~~~~~~~~~~~~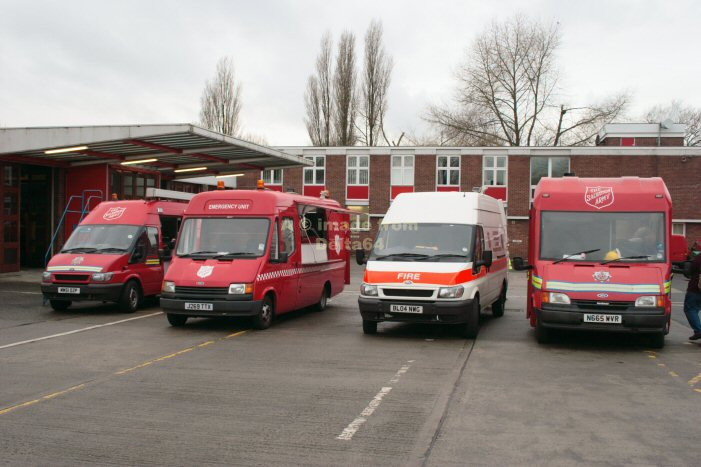 I believe that this was the very first time all four of the original units had been brought together.
They were seen in the yard at Whitehill Fire Station, 24 January 2009.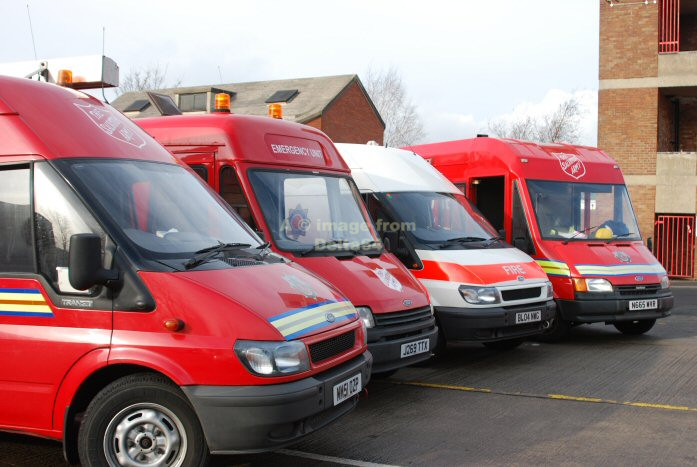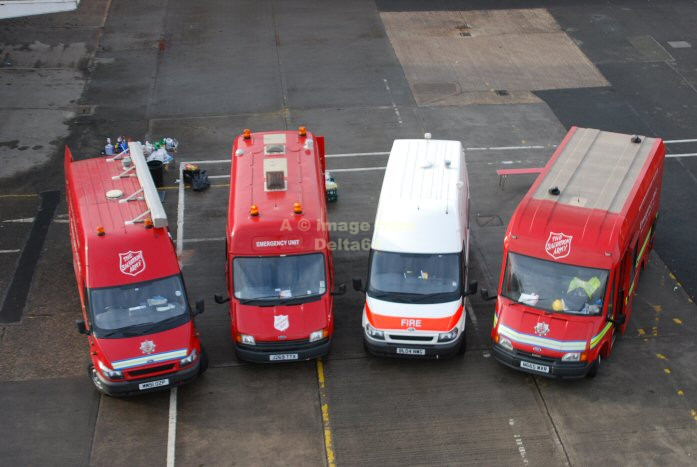 Thanks to the duty crew for the latter picture which they kindly took from the Hydraulic Platform
[Both pictures copyright ~ Major N. Tansley and reproduiced with permission.]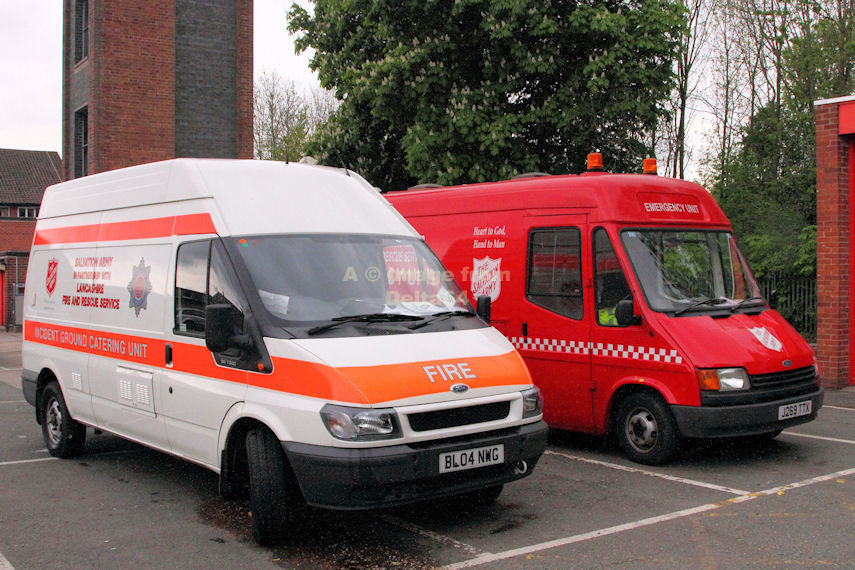 SACU 'L' & 'A' at Lancashire Headquarters, 1 May 2014.
Both of these vehicles have now been withdrawn.