SALVATION ARMY CATERING UNITS
1000TH TURNOUT TO
MAKE PUMPS 10
CROMPWELL HIGH SCHOOL
YEW TREE LANE, DUKINFIELD
15 APRIL 2016.
One of the joys about doing this voluntary work is that we never know just what to expect. Earlier in the week I had attended turnout 998 - a fire on the moors at Littleborough. I booked in attendance and was immediately stood down. On the 14th April we received turnout 999 - a Sports Stadium in Ellesmere Port. Following a good stop, I was stood down as I booked mobile from the fire station. So when would we get the 1000th call? I knew I had a funeral to conduct on the 15th, and prayed it wouldn't come then. We had already agreed to take 2 vans to mark the occasion. It turned out be a very close call, as I was literally driving home from the Crematorium when the call came in for a Make Pumps 6 in Dukinfield. Already we were wondering if we would get there as No.2 van, or whether it would be another quick Stop. As it happened pumps were increased to 8 and then 10 and with specials and support pumps there were around 20 appliances on site, and so it was decided that we should set up both vehicles, one doing food and the other doing drinks.
It has been a great privilege for me to be a part of this team for just over 9 years now, and often assisted by members of my own family. I doubt I shall still be volunteering when the 2000th turnout comes in as I shall probably be around 80 years old! But who knows? In the meantime, our 4 vans are ready to respond 24/7 365 days or this year 366 days.
We were away from the fire itself, but this page shows all the appliances that I managed to photograph.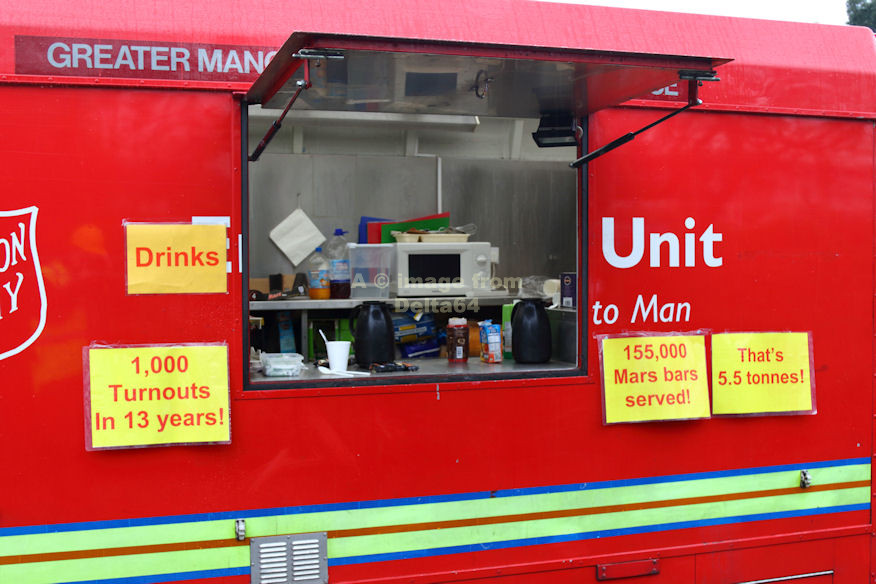 Some facts and figures posted on SACU 'B'.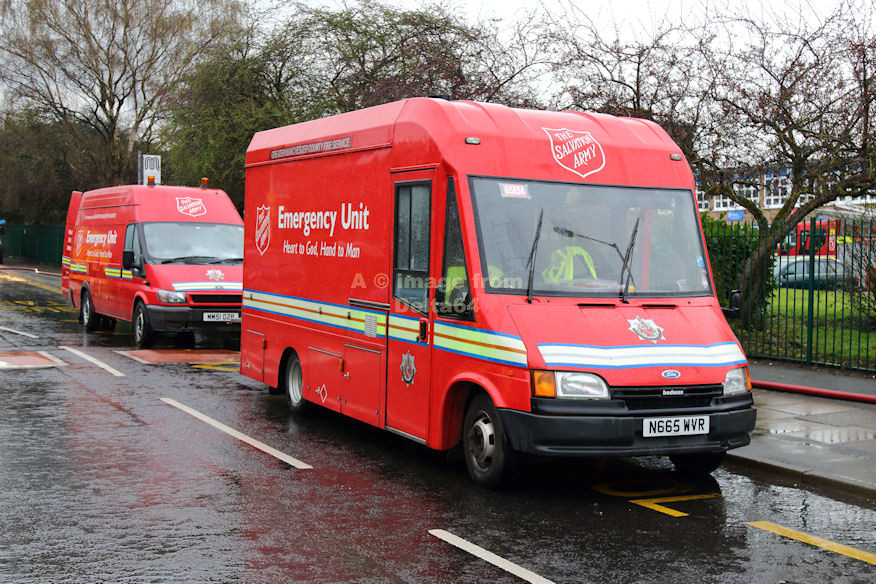 SACU 'B' N665WVR with SACU 'C' MM51OZP behind.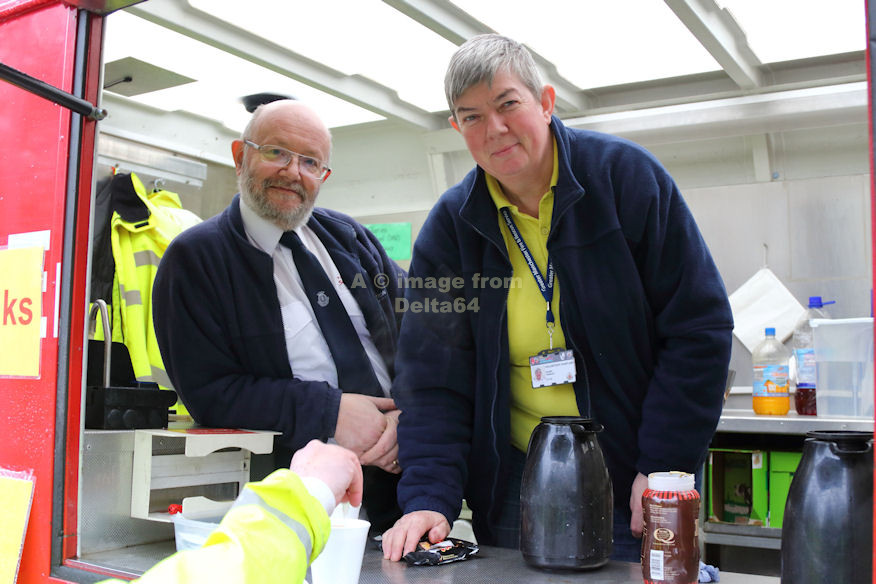 The team has been ably led throughout its existance by Major Nigel Tansley MBE seen here with his wife, Sue.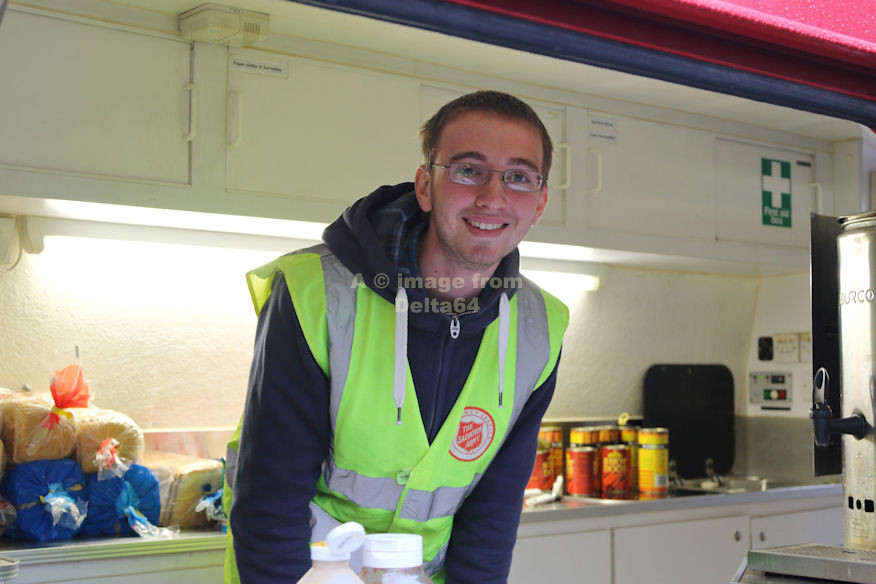 My youngest son, Matthew, assisting on the other van.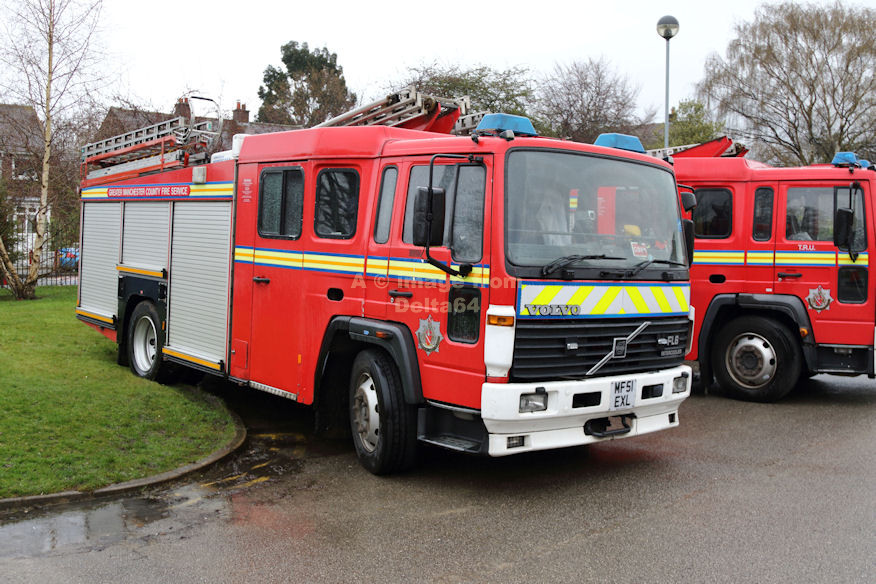 Pump MF51EXL running as a reserve at Ashton-under-Lyne.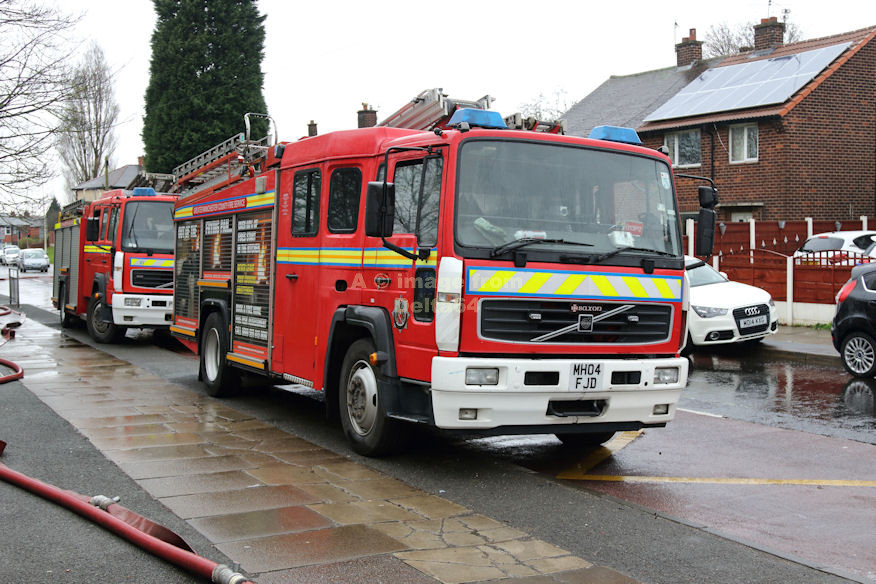 Pump MH04FJD from Moss Side.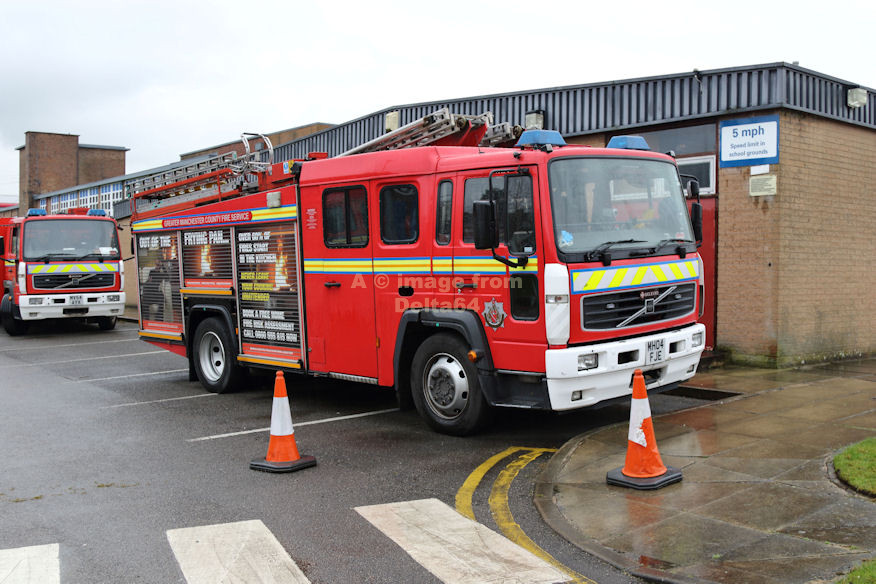 Pump MH04FJE from Gorton.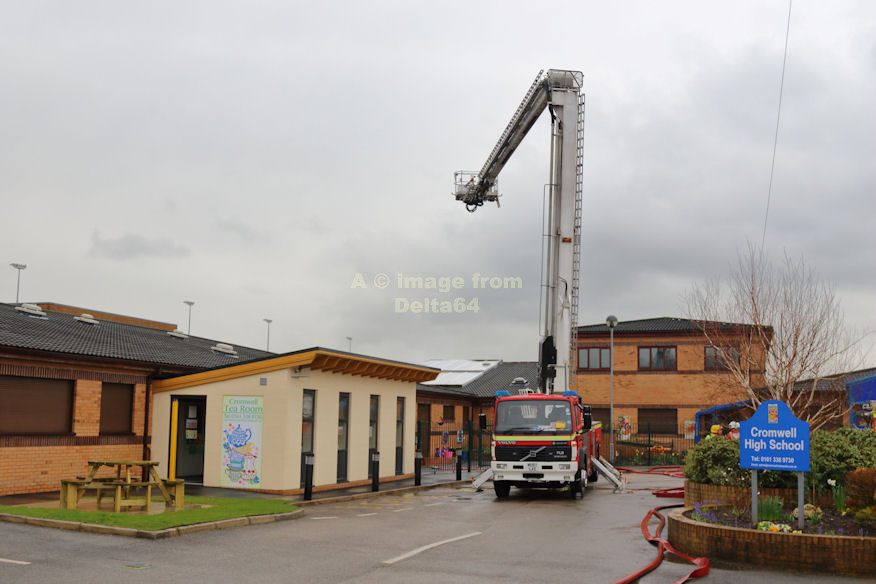 HPV MU51LAE from Oldham.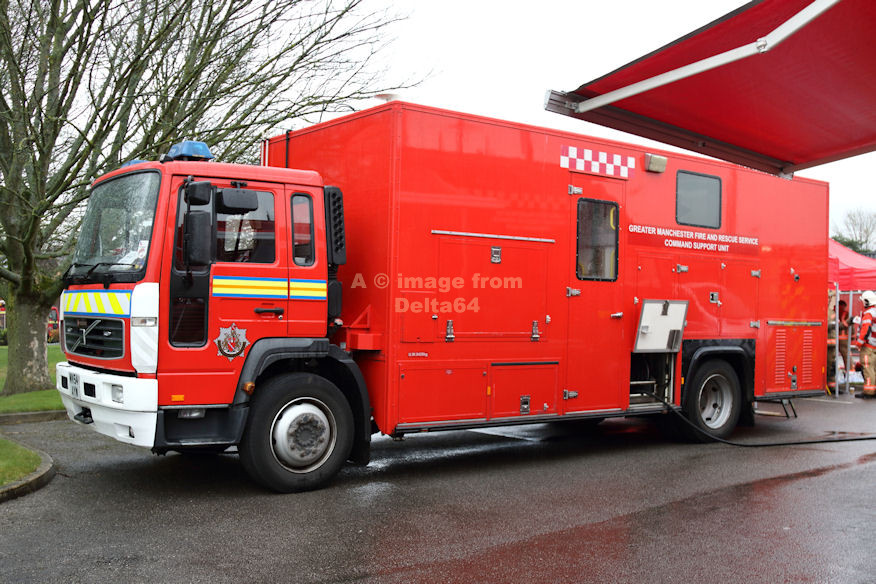 OSU MV54AYW from Atherton.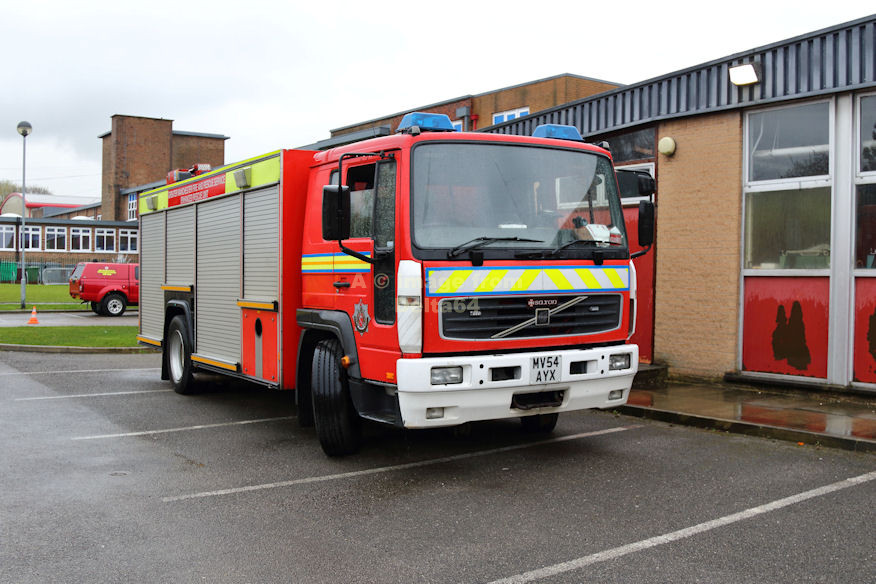 MRV MV54AYX from Ashton-under-Lyne.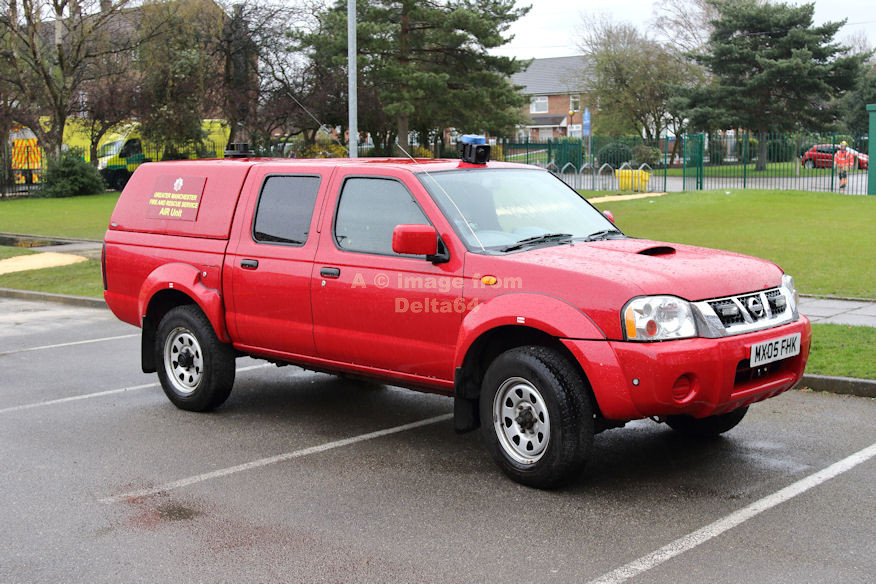 Air Unit MX05FHK.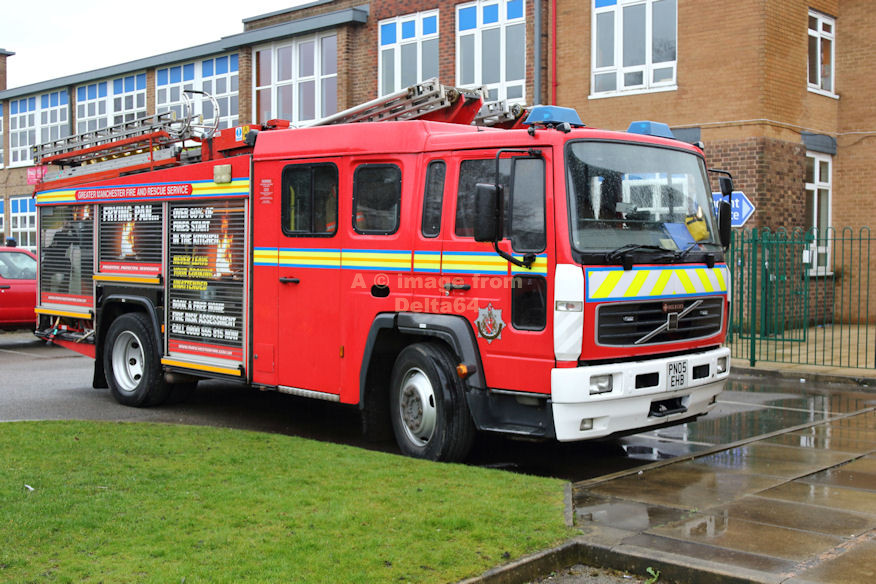 Pump PN05EHB running as a reserve at Rochdale.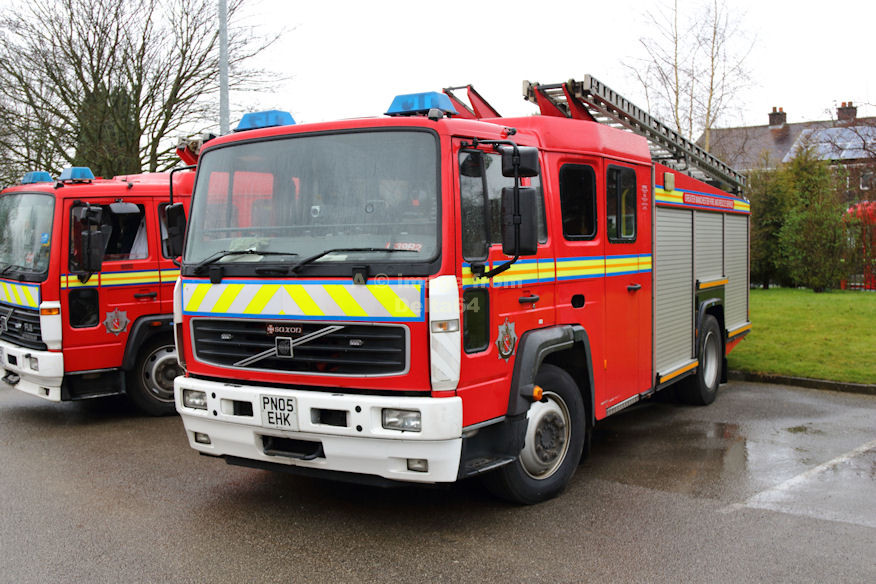 TRU PN05EHK from Ashton-under-Lyne.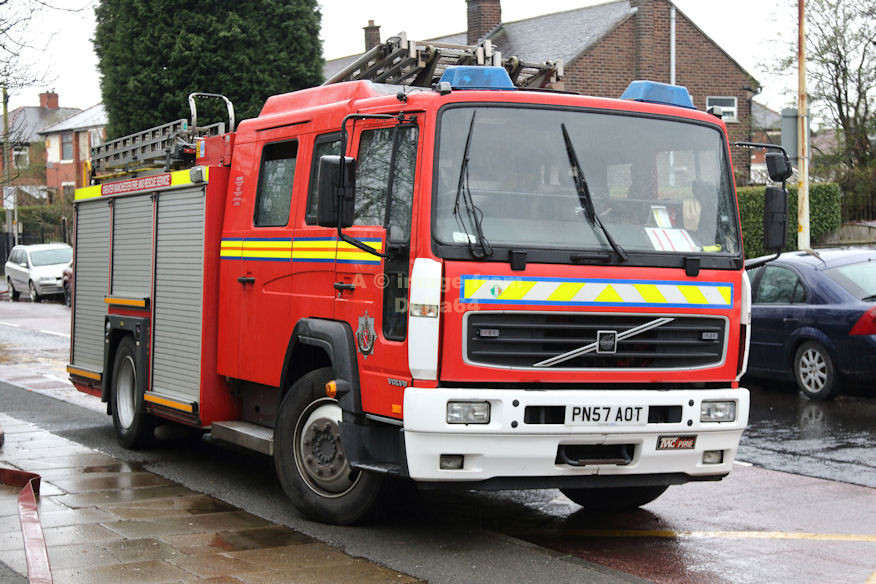 Pump PN57AOT from Rochdale.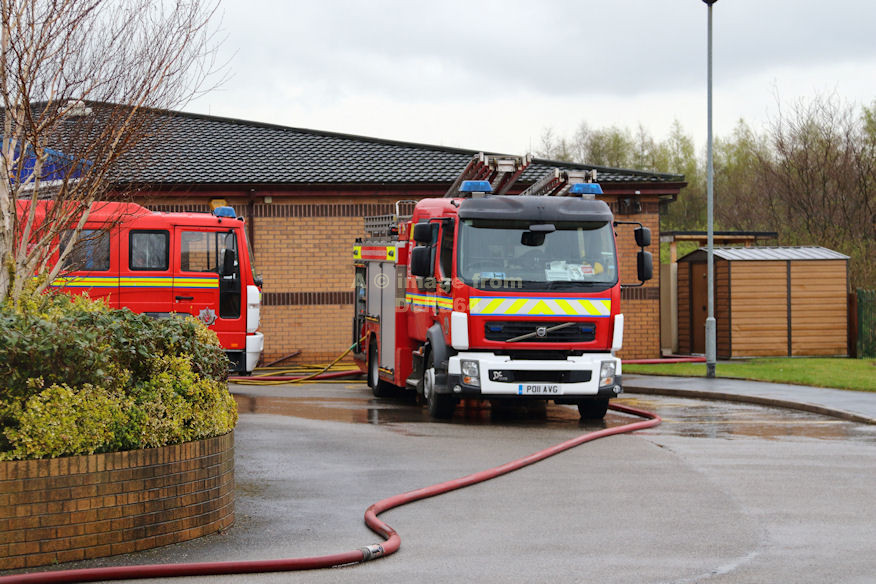 Pump PO11AVG from Oldham.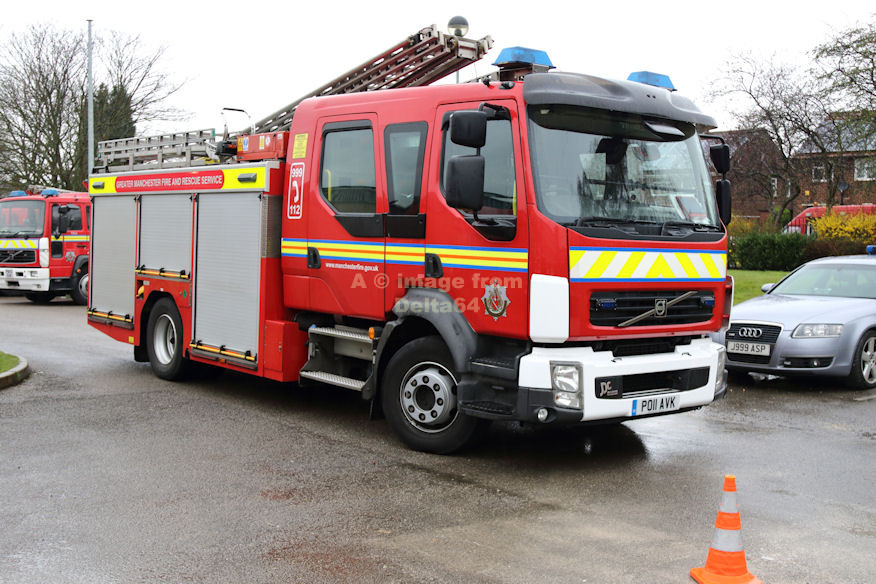 Pump PO11AVK from Whitehill.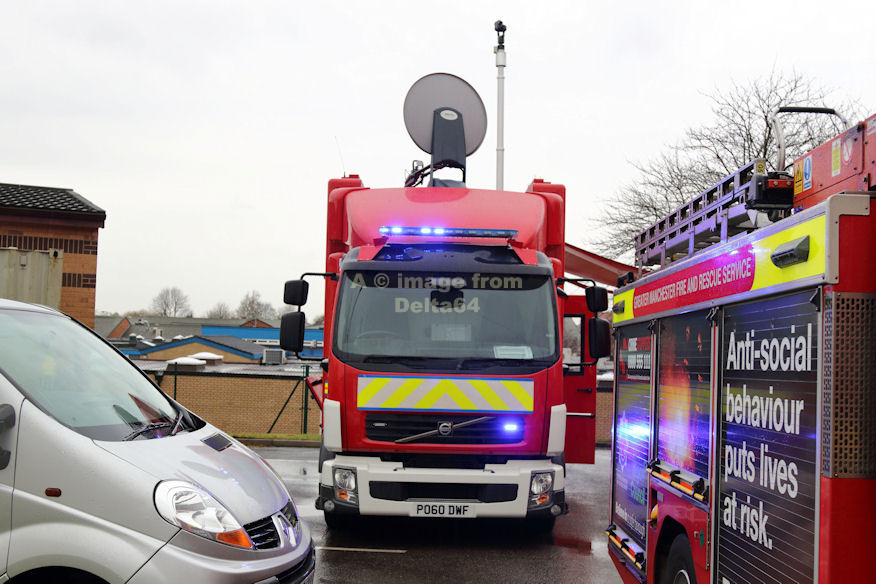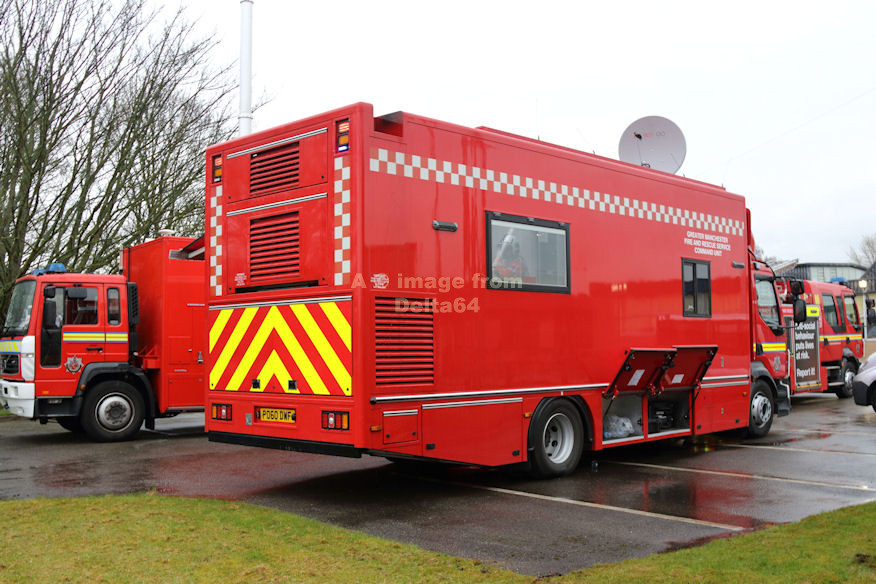 ICU PO60DWF from Rochdale.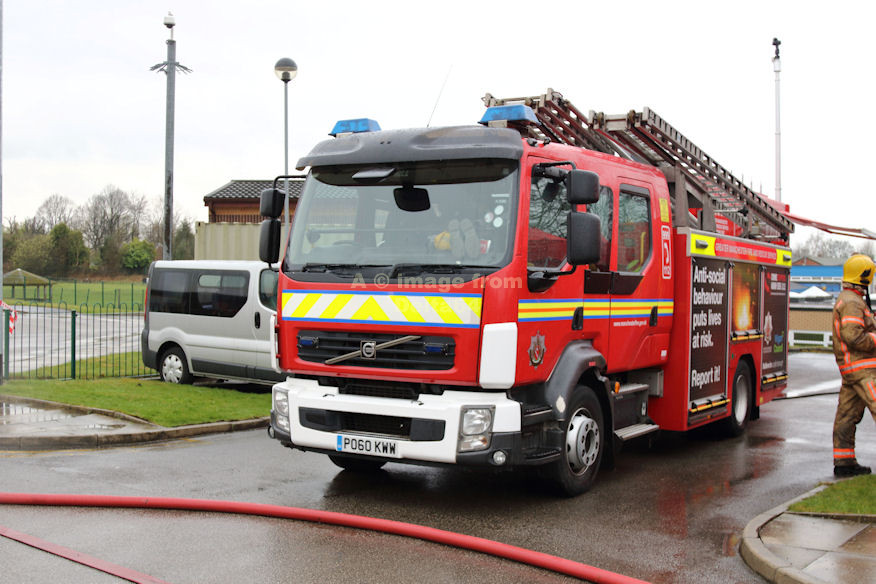 Pump PO60KWW from Atherton.