TEXAS MILL
ASHTON-UNDER-LYNE
22 OCTOBER 1971
The fire at Texas Mill in 1971 will always be remembered as one of the largest fires in the North West. It is believed to have been attended by about 40 pumps plus of course specials and then relief appliances. Sadly, Fireman Norman Nolan of Blackley Fire Station died in this incident when a wall collapsed whilst he was working on an escape. Alongside him was Sub Officer Bill Partington of Mossley Fire Station, who although badly injured, thankfully survived.
The photos on this page are all press photos and have been reproduced by permission. They are still in copyright and should not therefore be copied.
THIS PAGE IS DEDICATED TO THE MEMORY OF NORMAN NOLAN R.I.P.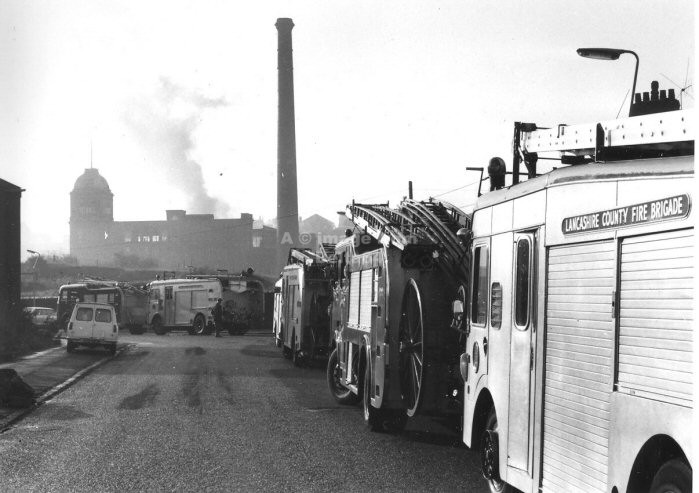 An interesting line up of Lancashire and Manchester City Appliances.
(COPYRIGHT ~ MANCHESTER EVENING NEWS)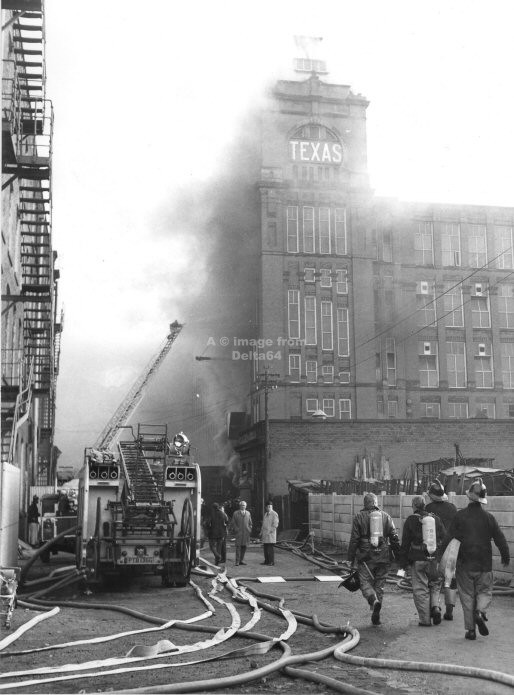 At this time a number of rescues were being effected.
The Water Tender Escape is Bedford KH PTB136G from Ashton-under-Lyne.
(COPYRIGHT ~ TAMESIDE [DUKINFIELD] REPORTER ~ courtesy Ryan Walsh)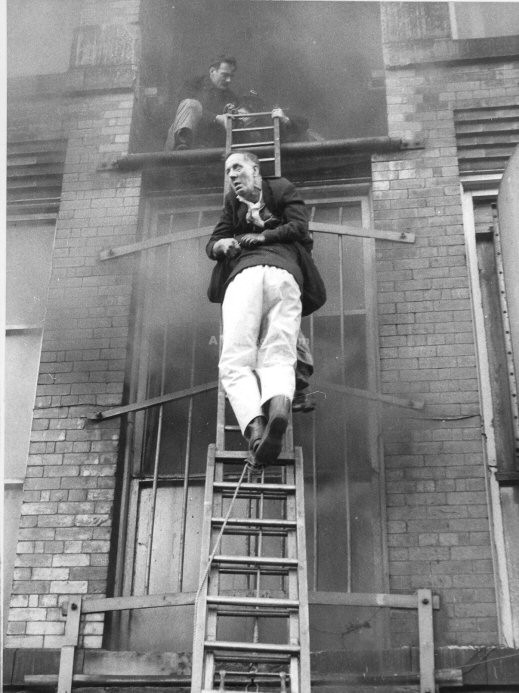 A male is rescued having returned into the premises to retrieve personal possessions.
(COPYRIGHT ~ TAMESIDE [DUKINFIELD] REPORTER ~ courtesy Ryan Walsh)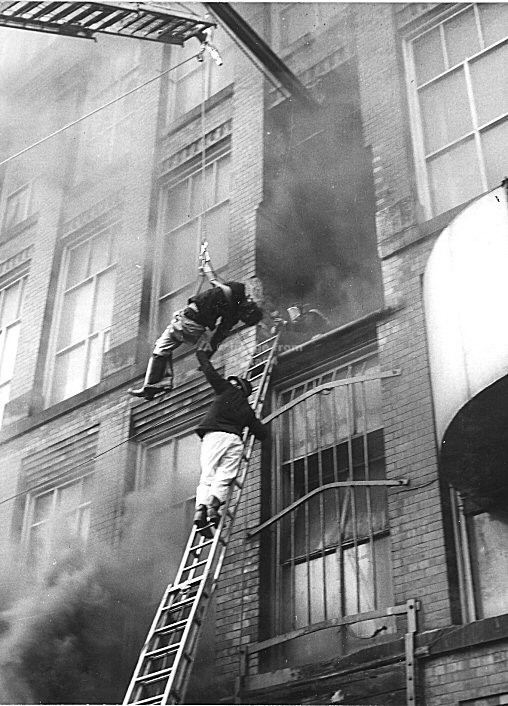 Shortly after the rescue above, the fireman on the window-sill was himself overcome and had to be rescued.
(COPYRIGHT ~ TAMESIDE [DUKINFIELD] REPORTER ~ courtesy Ryan Walsh)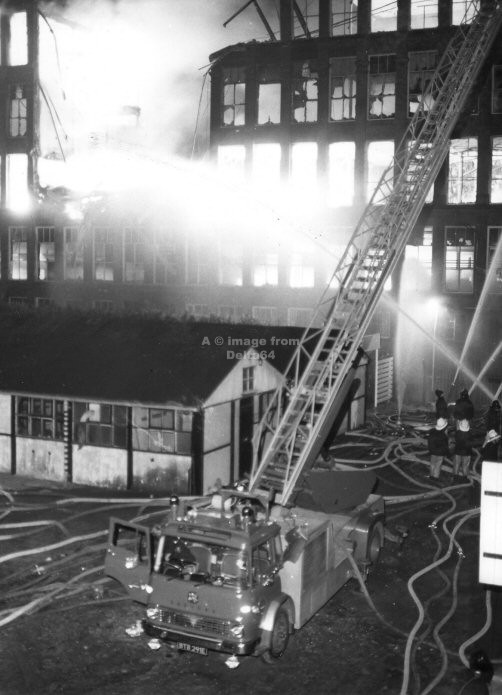 Bedford KGL Turntable Ladder BTB291E from Ashton is seen close to the section of wall which collapsed with fatal consequences.
(COPYRIGHT ~ TAMESIDE [DUKINFIELD] REPORTER ~ courtesy Ryan Walsh)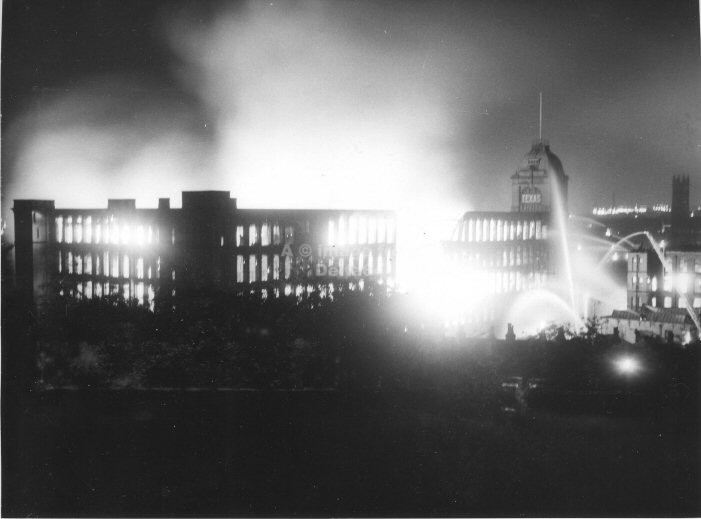 01:00 the next morning and the blaze is at its height. Again the collapsed wall is clearly visible.
(COPYRIGHT ~ TAMESIDE [DUKINFIELD] REPORTER)