G39 ASHTON-UNDER-LYNE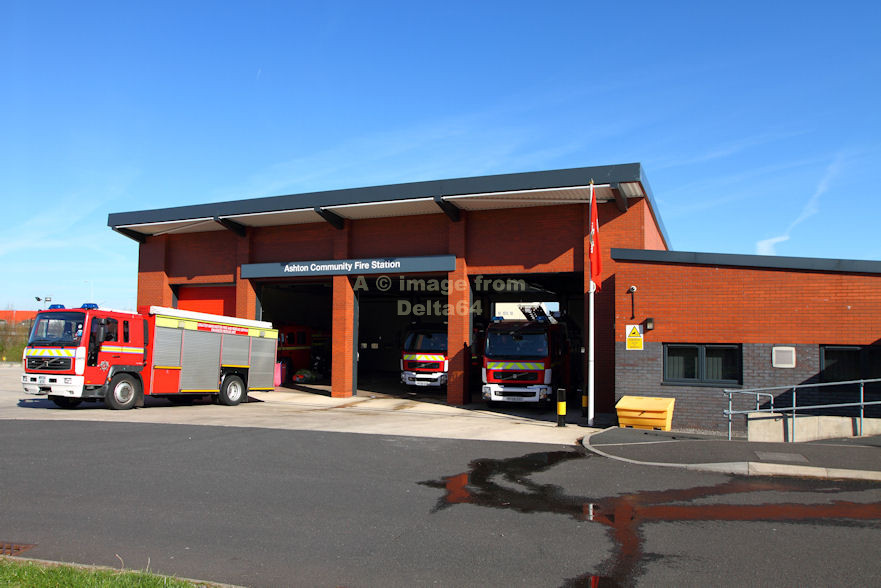 2 May 2013.
Location : Slate Lane, Ashton-under-Lyne
Status : Wholetime
Allocation : 1 Pump, 2 TRU, 1 USARU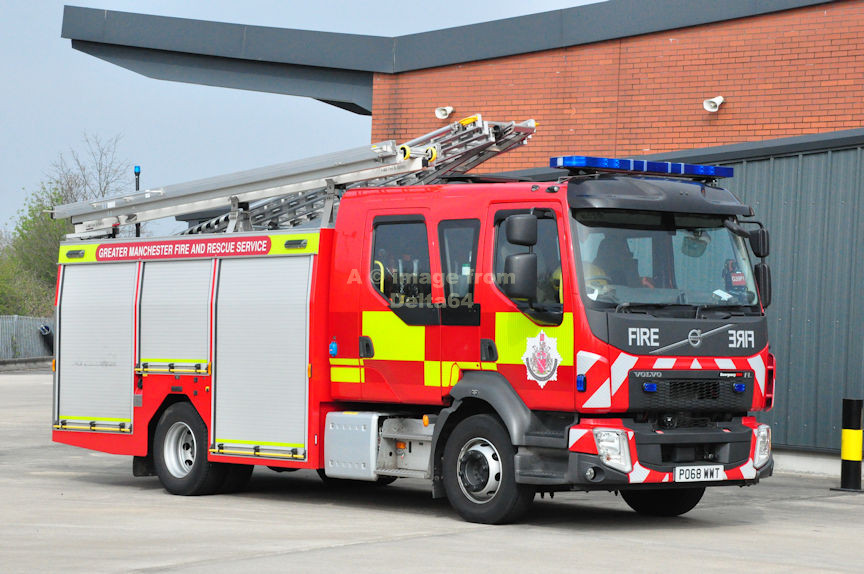 Volvo PO68WWT was seen adjacent to the station, 7 April 2019.
[Copyright picture ~ A. Daley and reproduced with permission.]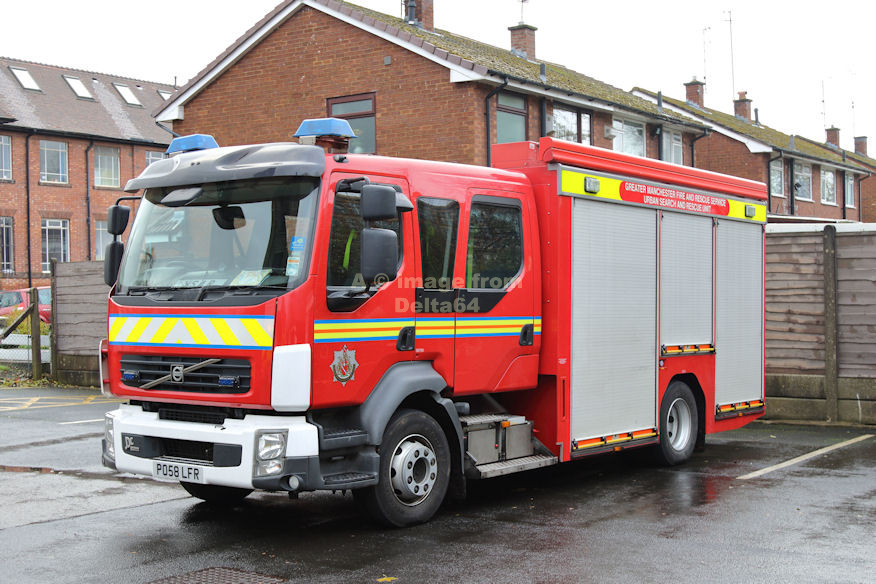 Urban Search & Rescue Unit PO58LFR was seen in the yard at Atherton Fire Station, 12 November 2016.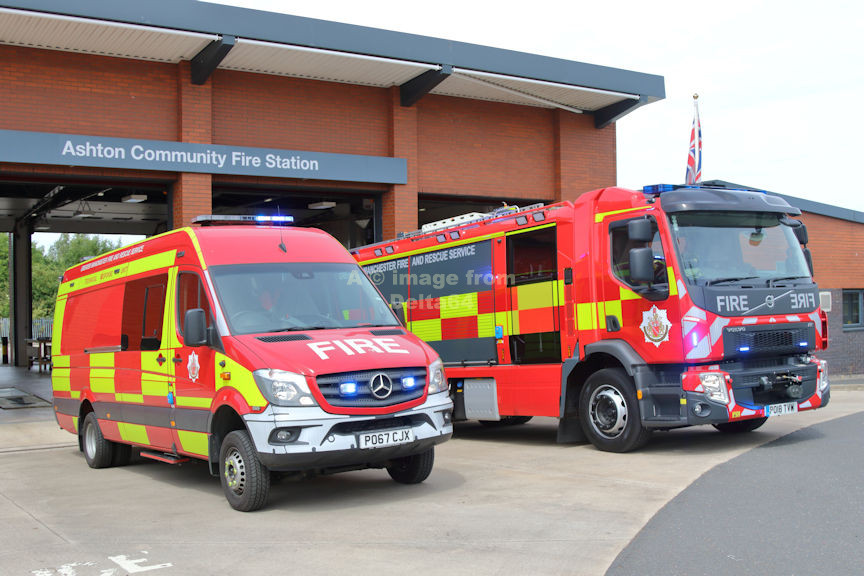 Technical Rescue Units Mercedes PO67CJX & Volvo PO18TVW had just gone 'on the run' and were awaiting their first call-out when seen on the station forecourt, 23 June 2018.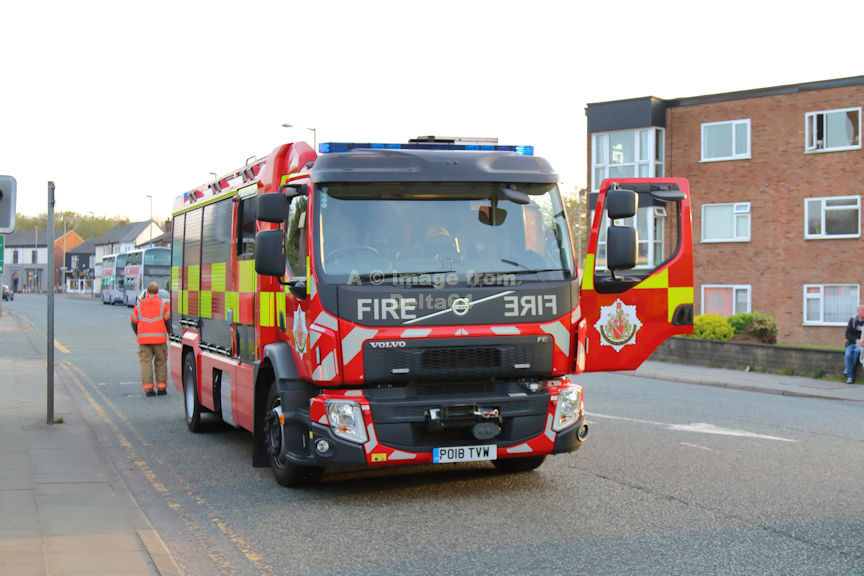 TRU PO18TVW was seen at a road traffic collision near Whitefield Fire Station, 19 April 2019.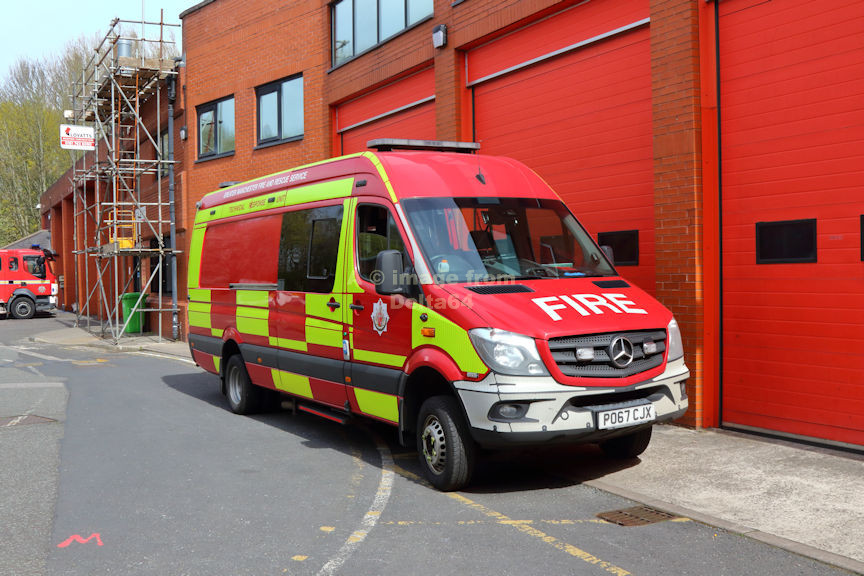 Supporting TRU Mercedes PO67CJX was seen at Leigh TSC, 11 Aptil 2022.