The Plastisol name has been familiar to both Fire & Rescue Services and enthusiasts alike since the early 1990s when the company was set up in the Netherlands. As can be seen from the above logo, it also has a North American connection. However, it was only in March 2009 that the company opened its own U.K. branch in Lancashire. Not only will the company build Ecipse buses as well as the conversion of fire fighting and other rescue vehicles, this new operation will offer the full range of Plastisol products direct to UK manufacturers.
I am indebted to the Management for their very kind invitation to visit the premises and to allow photographs to be used on this website.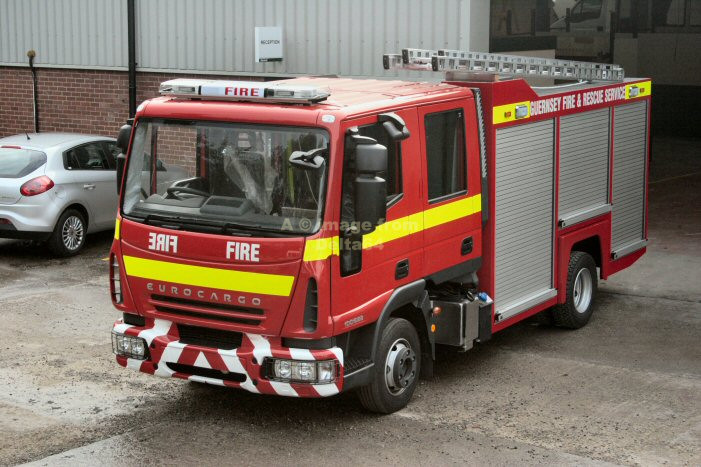 The first fire appliance built here was this Water Tender for Guernsey Fire & Rescue Service seen 28 October 2009.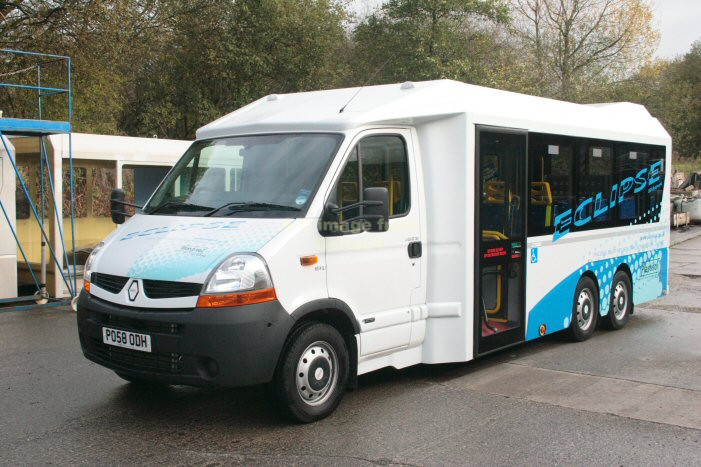 Renault Master Eclipse Minibus, PO58ODH, the significance of which will be noted below, was also seen 28 October 2009.
My second visit came on Friday 5 February 2010.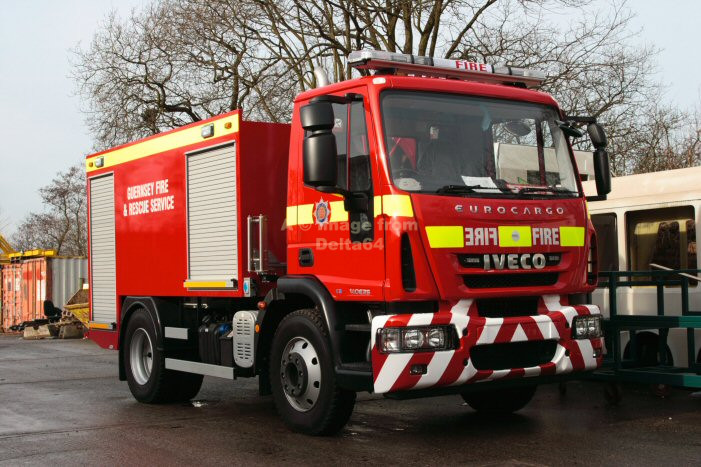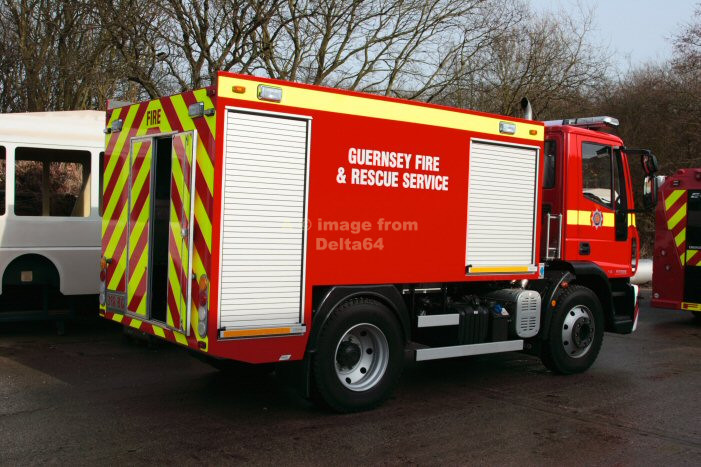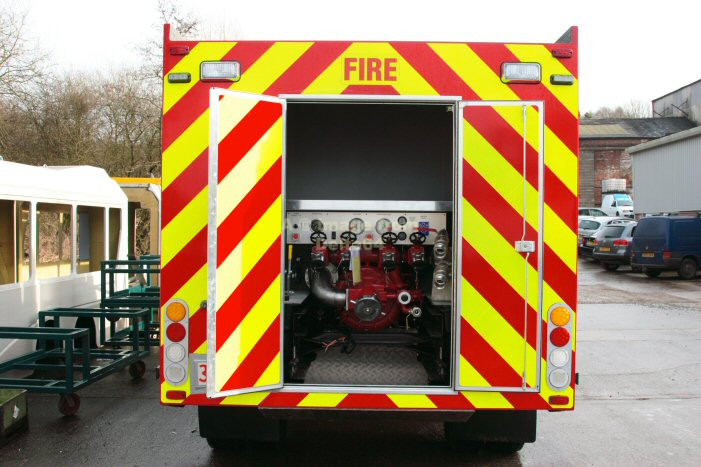 This Iveco Water Carrier was also built for Guernsey Fire & Rescue Service.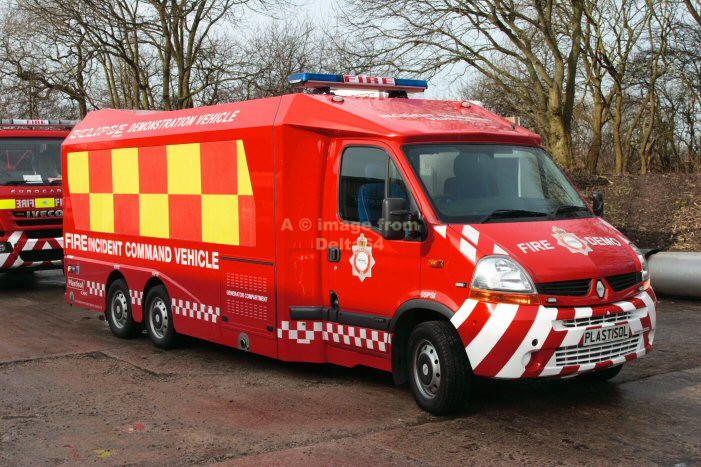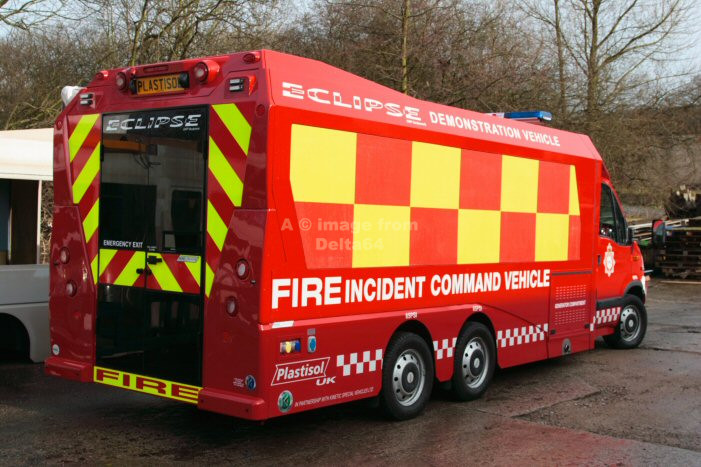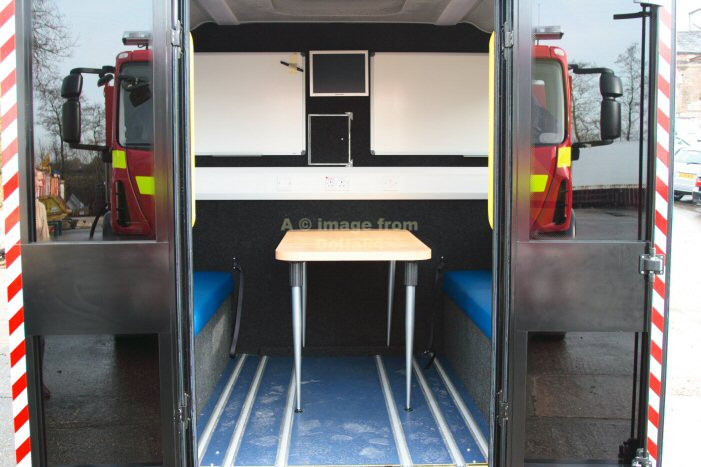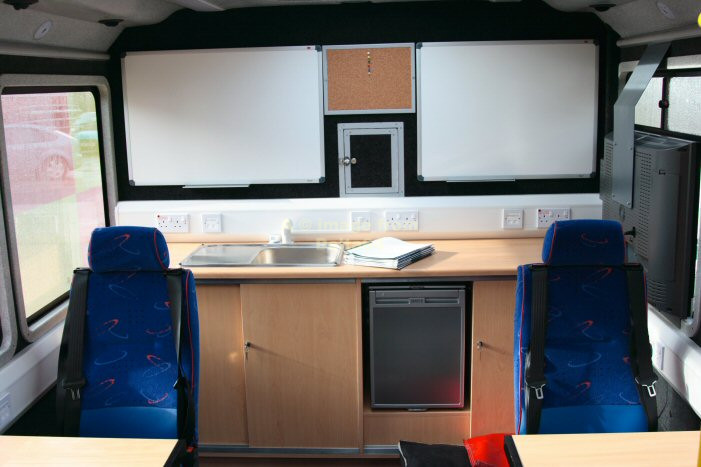 A Renault Master Eclispe Minibus has been built as a Demonstration Incident Command Vehicle.
This particular vehicles has Conference facilities in the rear portion with full Command and Control facilities available in the front portion.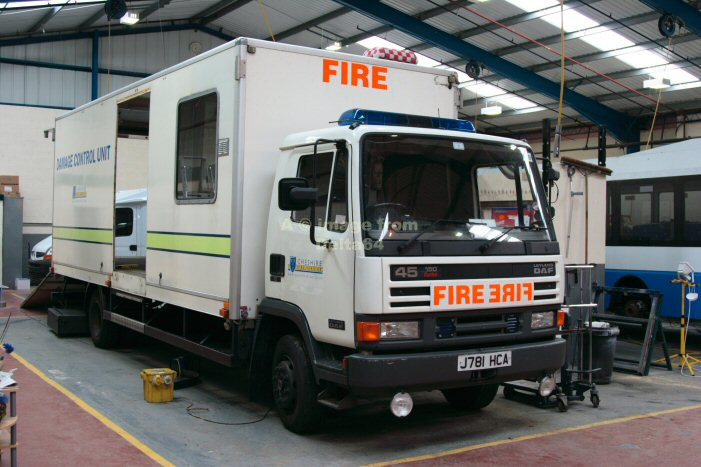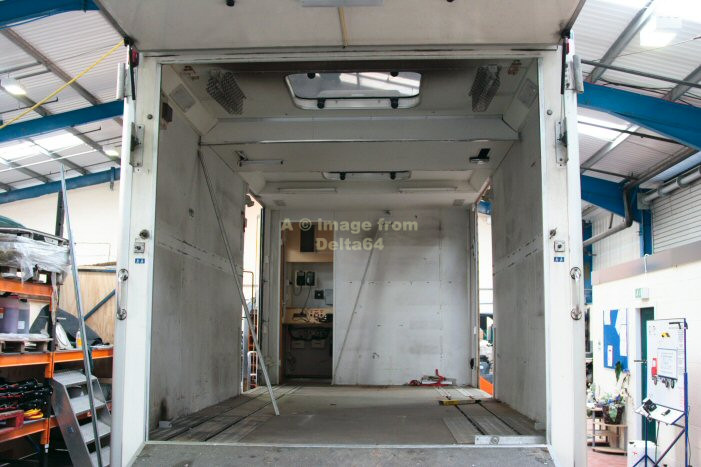 Finally for this update, former Damage Control Unit J781HCA from Cheshire Fire & Rescue Service
has been stripped by the company [as shown in the lower picture] ahead of conversion to a B.A. Vehicle.