G10 STRETFORD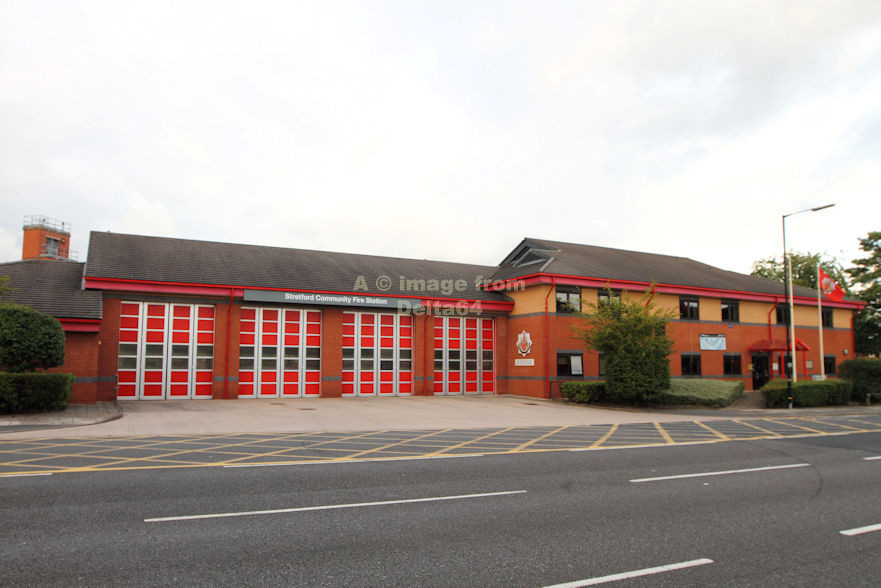 14 August 2014.
Location : Park Road, Stretford
Status : Wholetime
Allocation : 2 Pumps, 1 HPV, 1 HVPU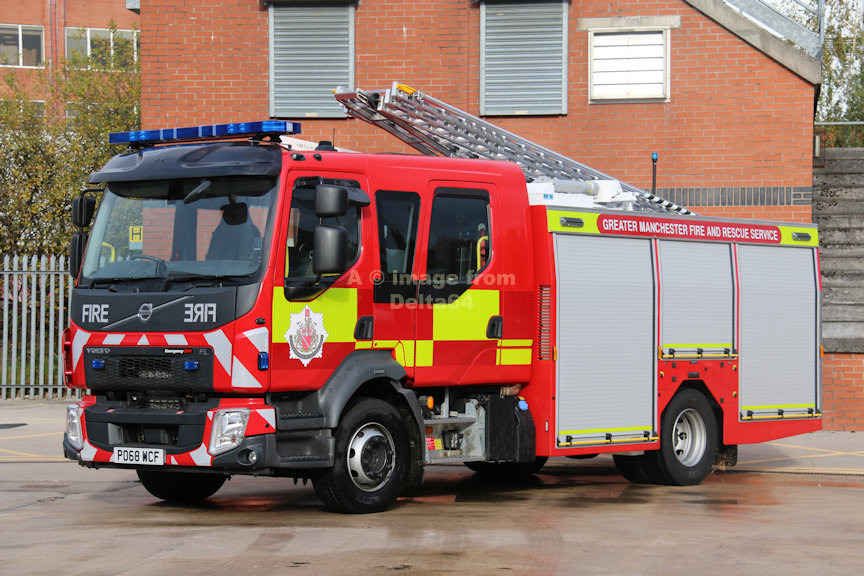 Volvo PO68WCF entered service recently. It was seen during the familiarisation period in the station yard, 5 November 2018.
[Copyright picture ~ M. Eley and reproduced with permission.]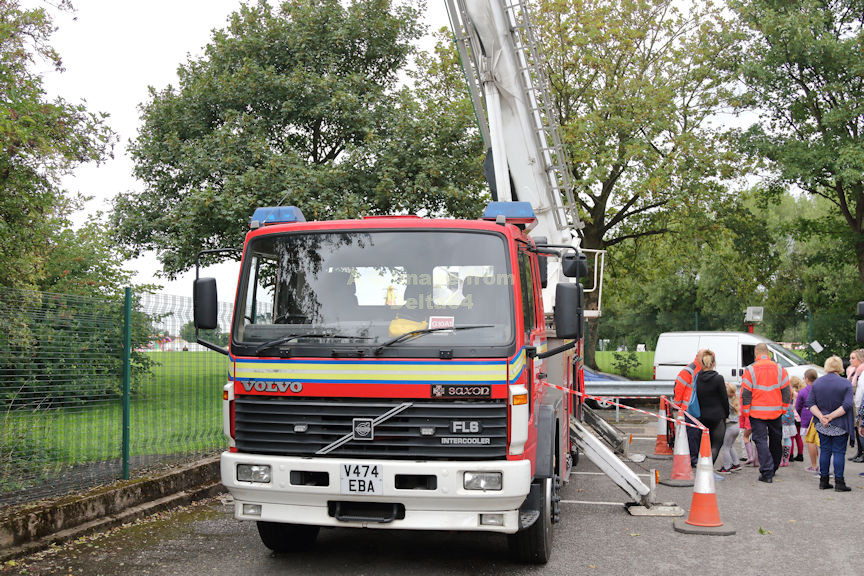 Volvo HPV V474EBA was seen at the Annual Open Day at Irlam Police, Fire & Ambulance Station, 27 August 2018.
[Another picture of this appliance can be found on the Moss Side Library Page.]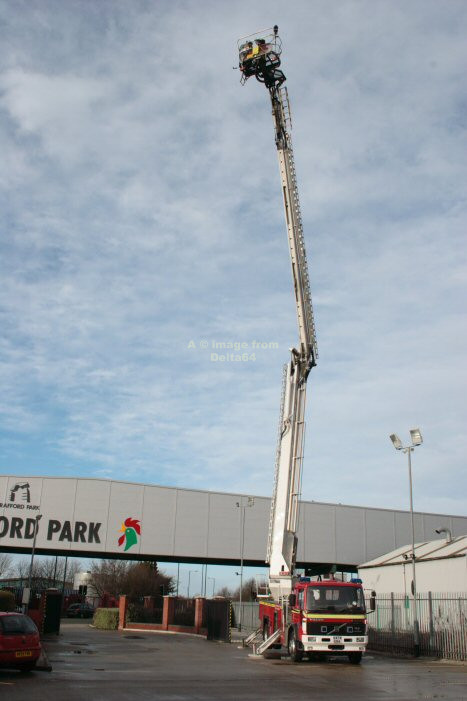 With the familiar Kelloggs backdrop, V474EBA was seen round maximum height, 17 January 2009.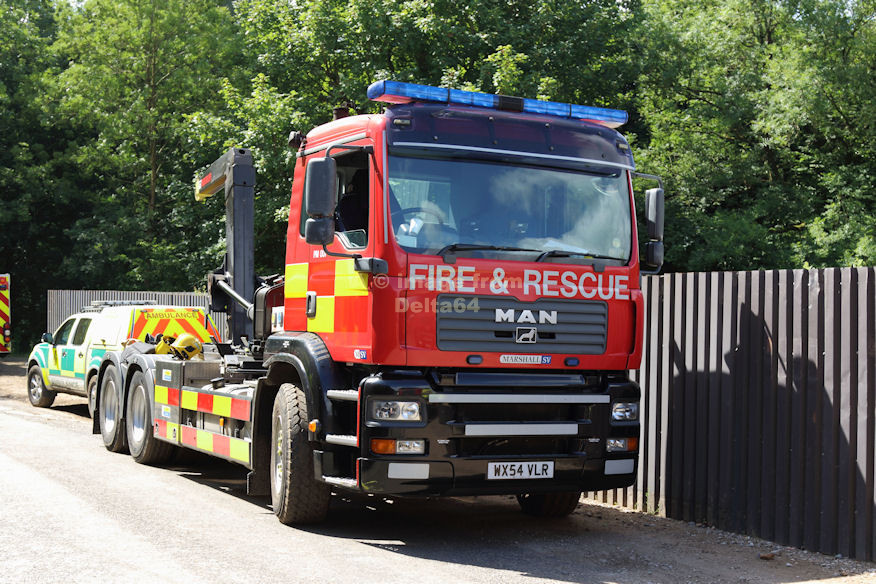 PM007 W54VLR was seen a a 15 pump fire in Bosley, Cheshire, 18 July 2015.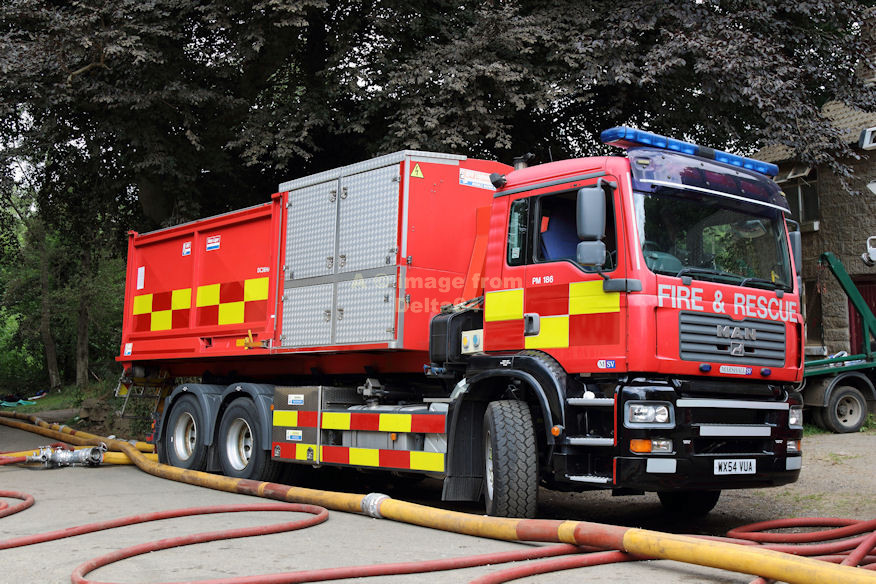 PM186 WX54VUA was also seen in Bosley, Cheshire, 18 July 2015.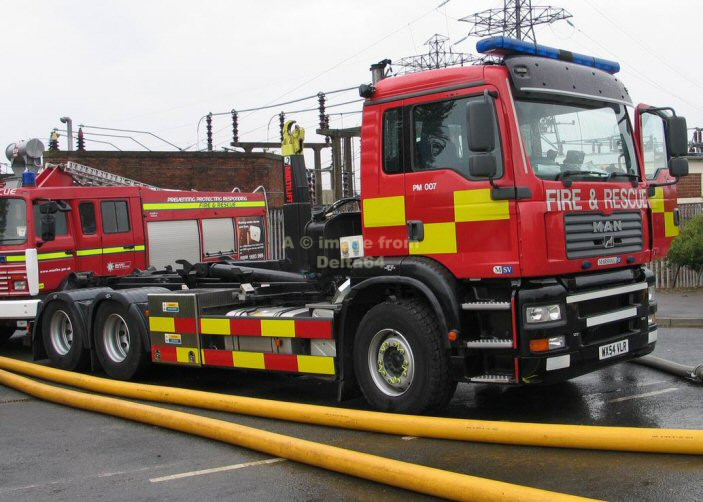 PM007 ~ WX54VLR was seen at Oxlease on the outskirts of Gloucester, 23 July 2007.
The appliance behind is a Renault Midliner from Avon Fire & Rescue Service.
[Copyright picture ~ S. N. Rowley and reproduced with permission.]