WEDNESDAY 27TH JUNE
By now the Saddleworth fire had been declared a Major Incident, and the first signs of Mutual Aid really began to be observed.
I parked away from the fire in Stalybridge, where I could also avoid the smoke plume, which by now was blanketing some of the surrounding villages.
I must apologise for the quality of some of these pictures, as some vehicles caught me unawares.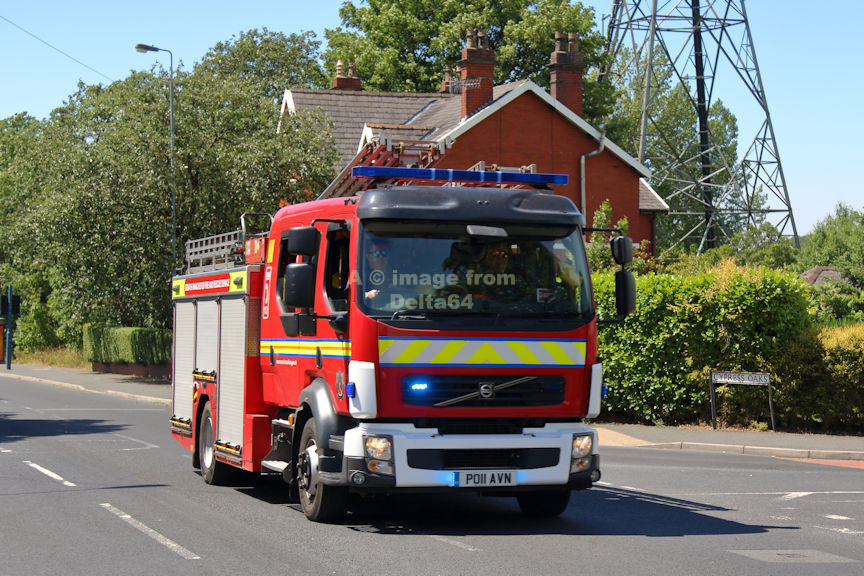 PO11AVN from Stalybridge heading through Copley.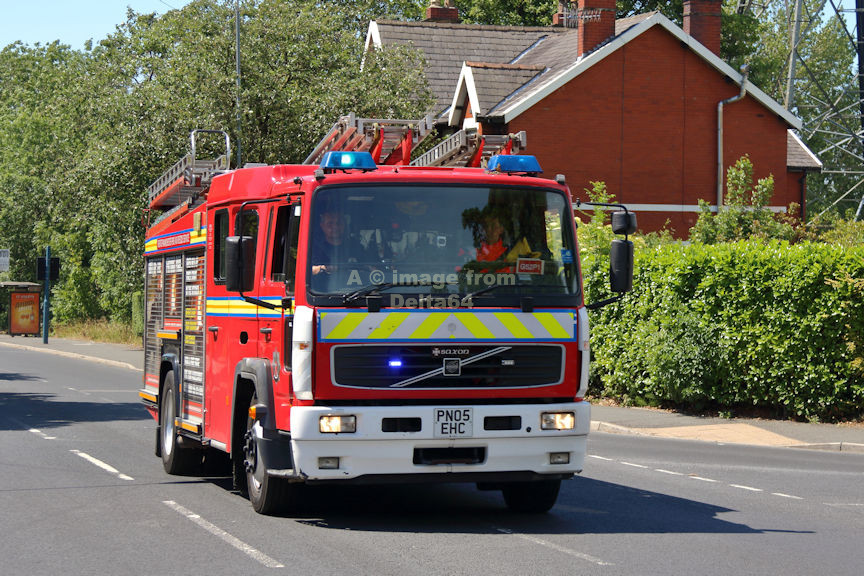 PN05EHC from Horwich also in Copley.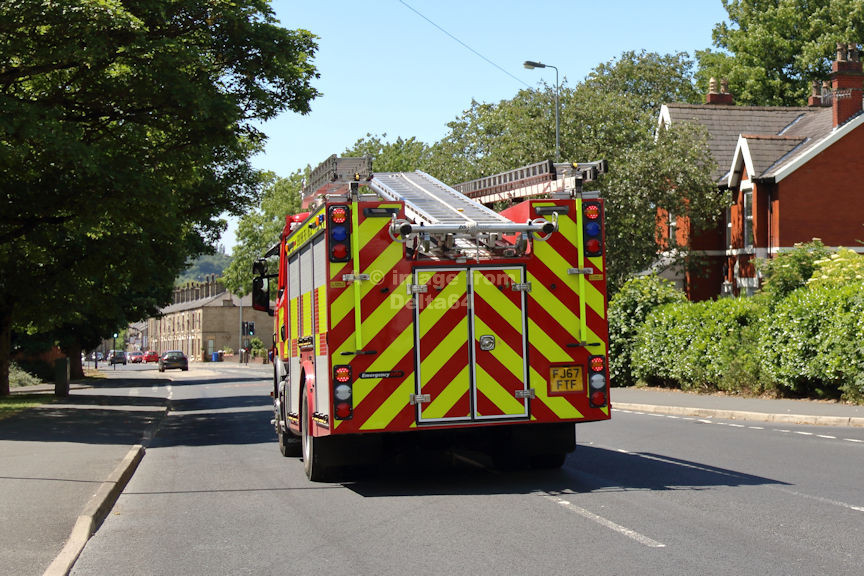 FJ67FTF from Matlock, Derbyshire Fire & Rescue Service heading towards Stalybridge.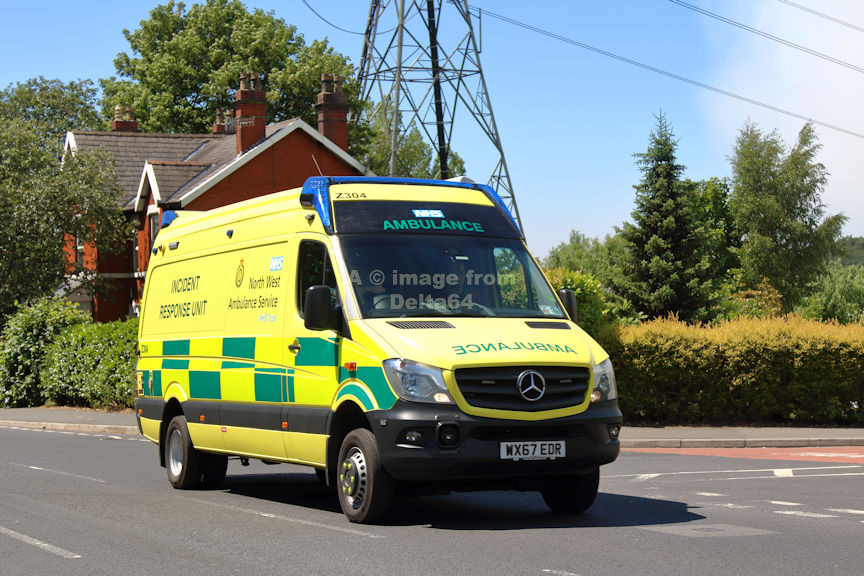 North West Ambulance Incident Response Unit WX67EDR in Copley.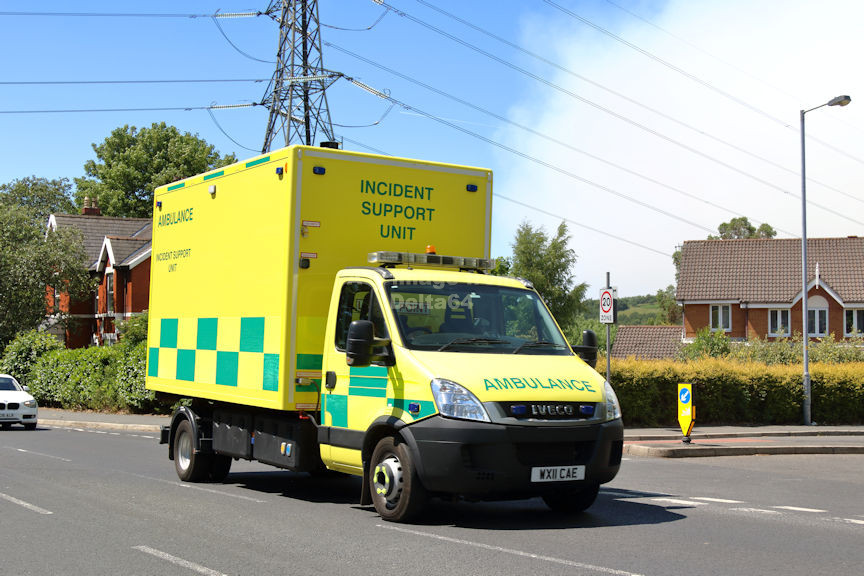 North West Ambulance Incident Support Unit WX11CAE also in Copley.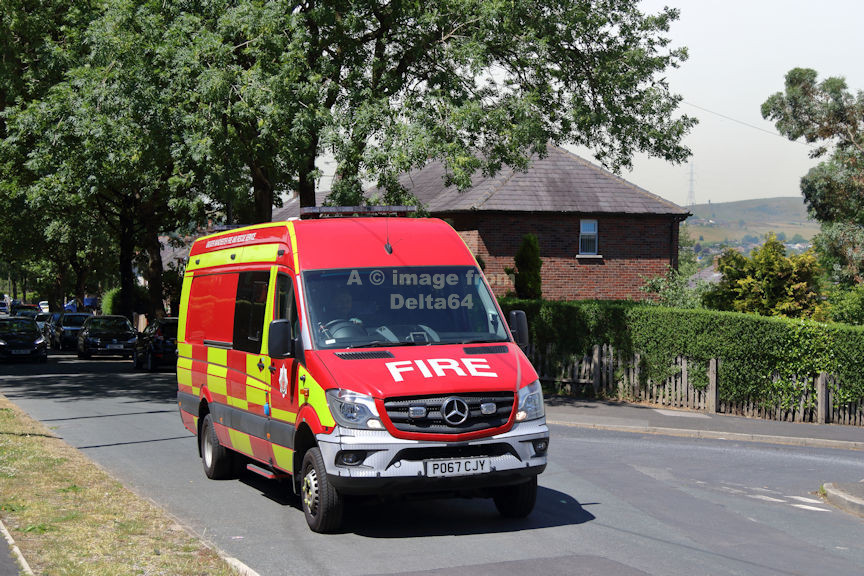 PO67CJY from GMFRS.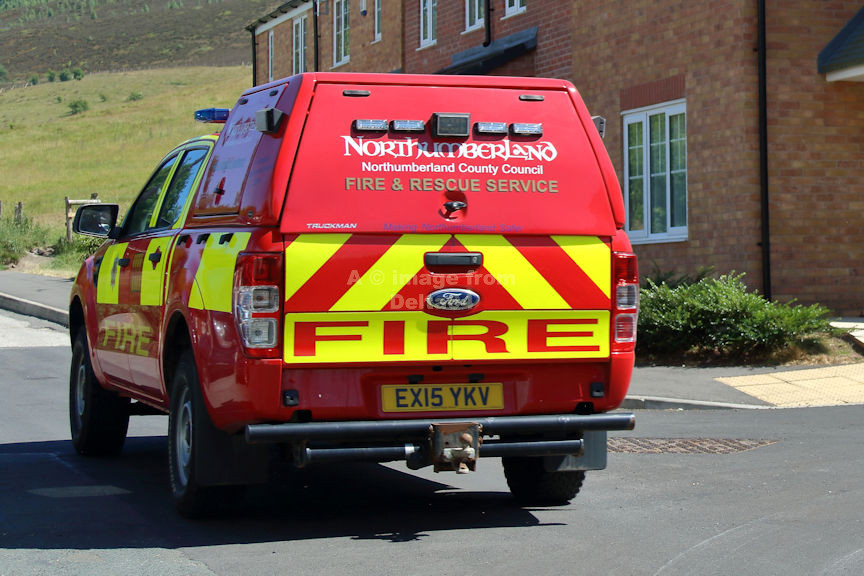 EX15YKU Wild Fire Unit from Northumberland.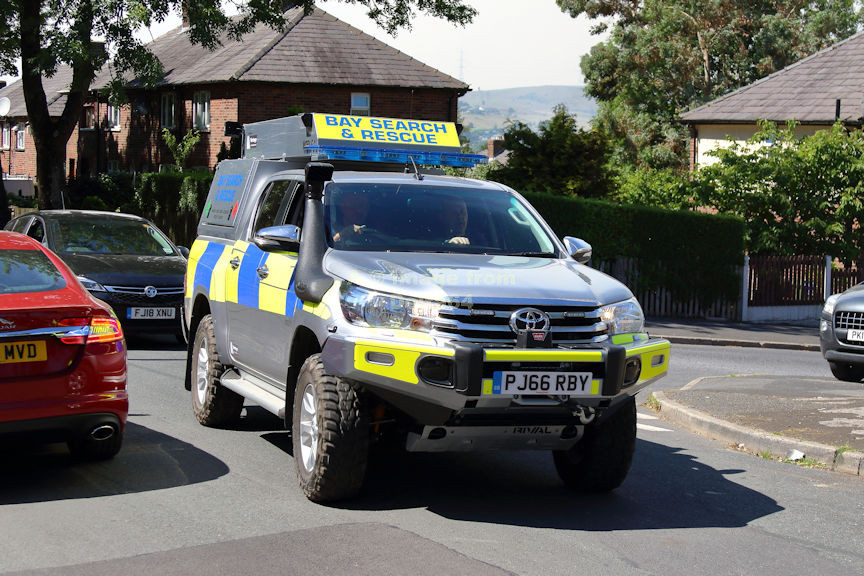 PJ66RBY from Bay Search & Rescue.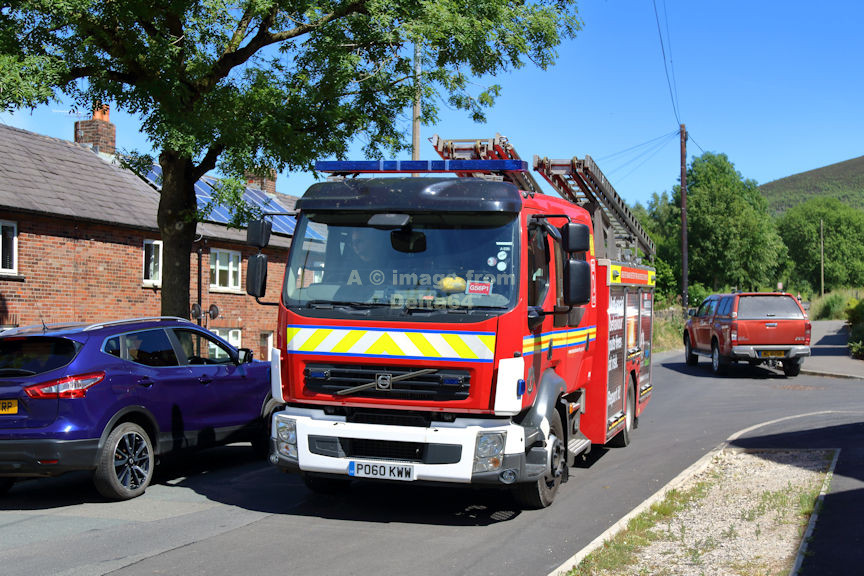 PO60KWW from Atherton.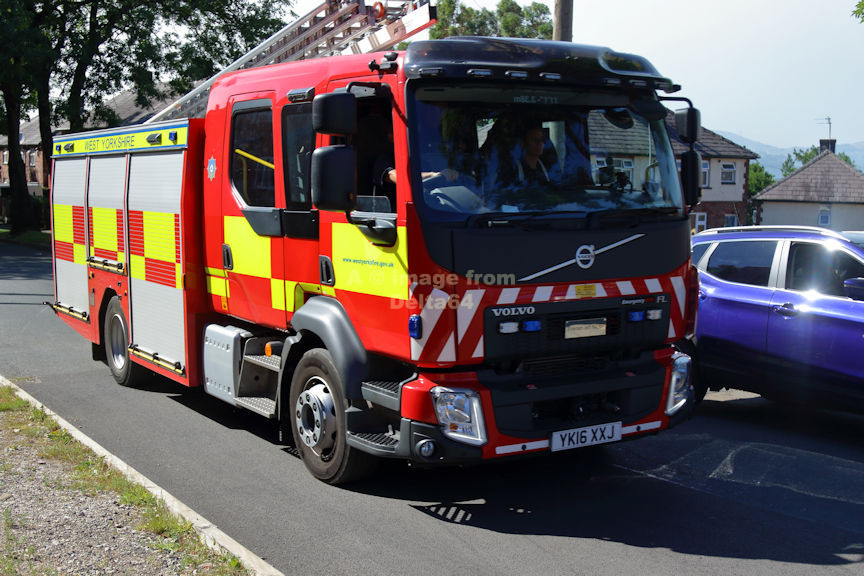 YK16XXJ from Keighley, West Yorkshire.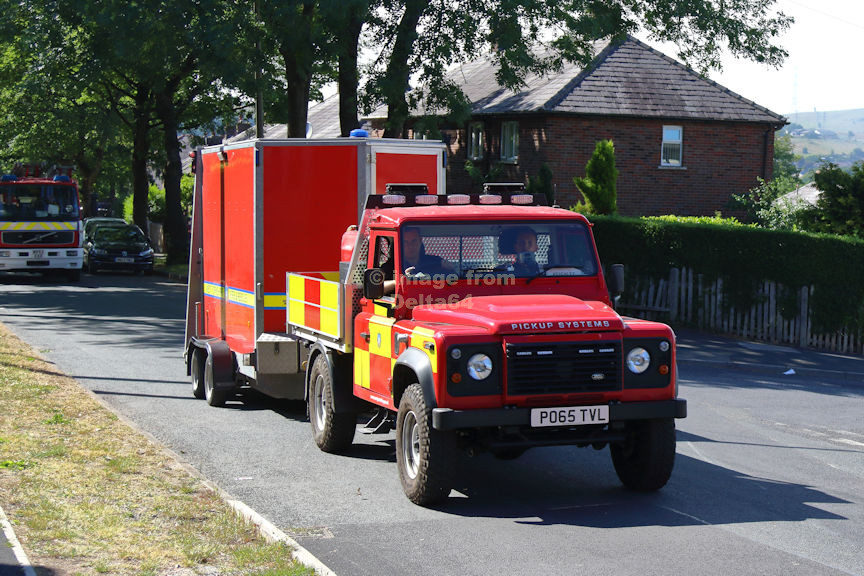 PO65TVL Wild Fire Unit from Keighley, West Yorkshire.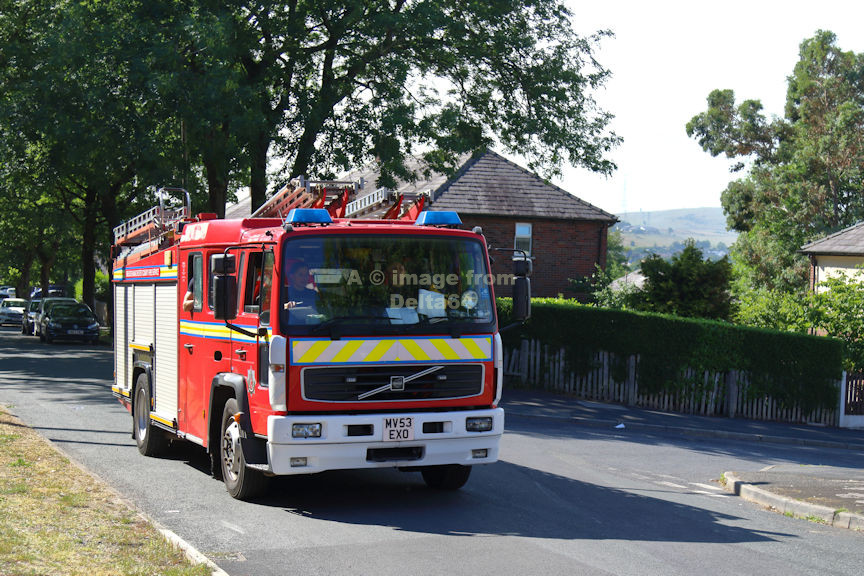 MV53EXO reserve appliance from Whitefield.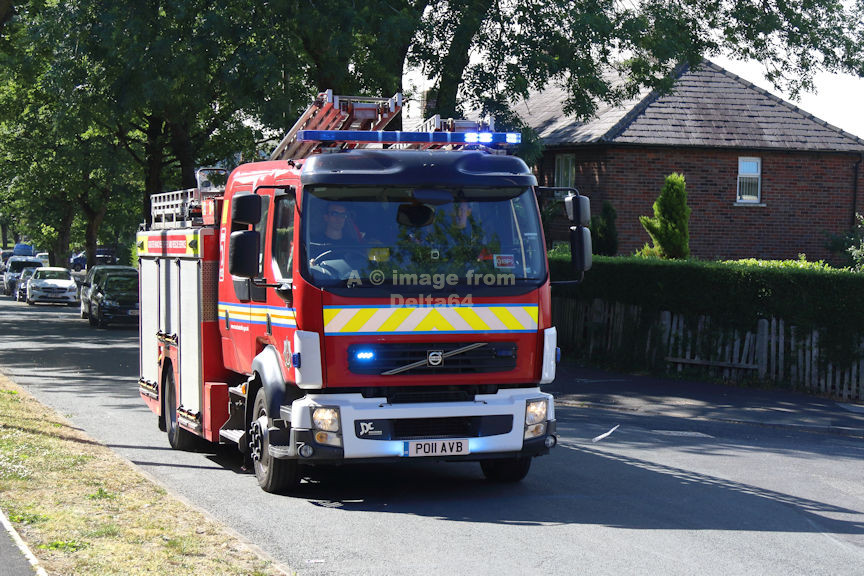 PO11AVB from Gorton.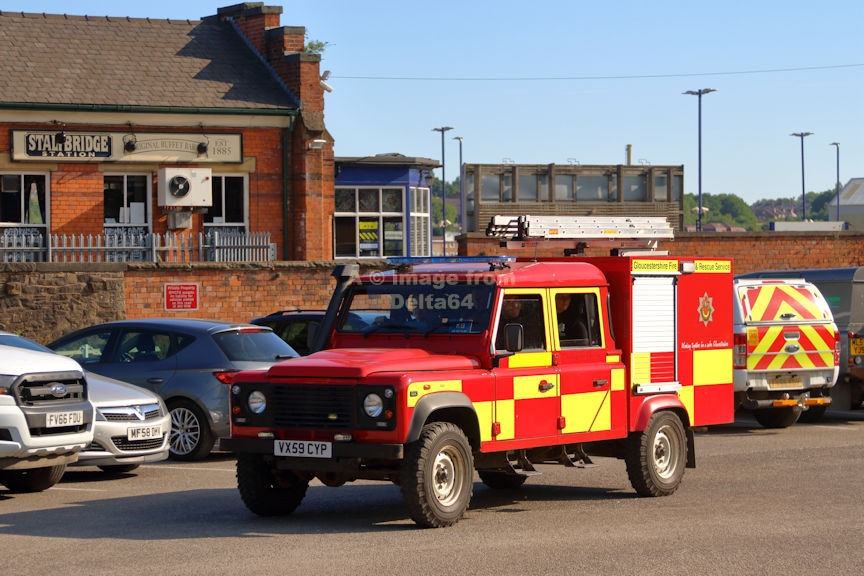 VX59CYP from Coleford, Gloucestershire.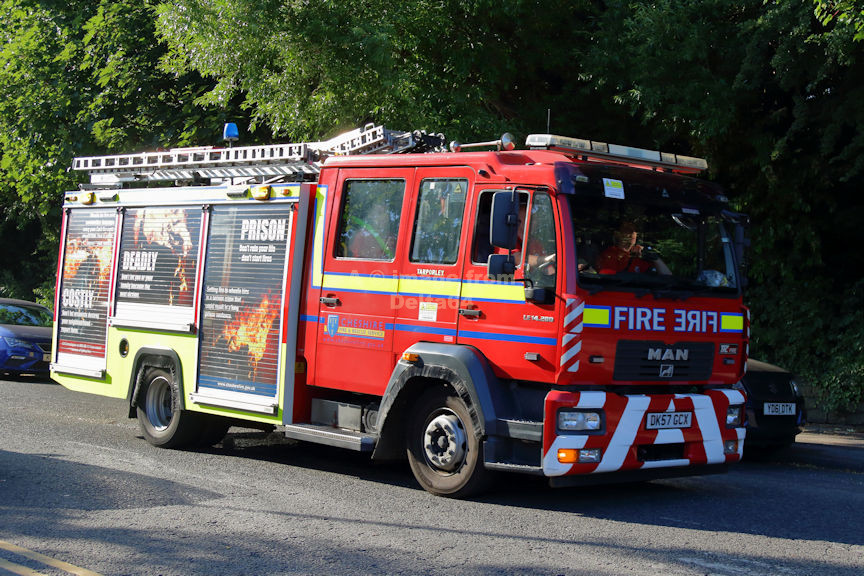 DK57GCX from Tarporley, Cheshire.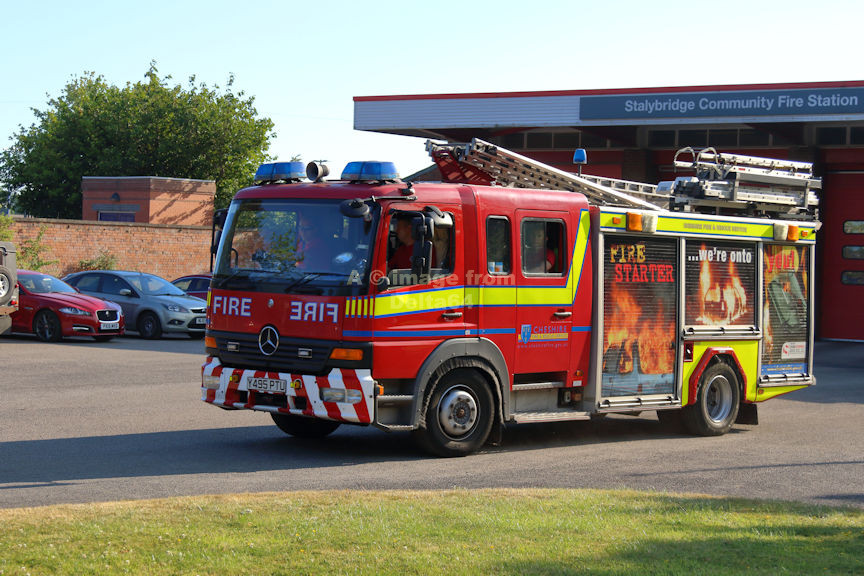 Y495PTU reserve appliance from Nantwich, Cheshire.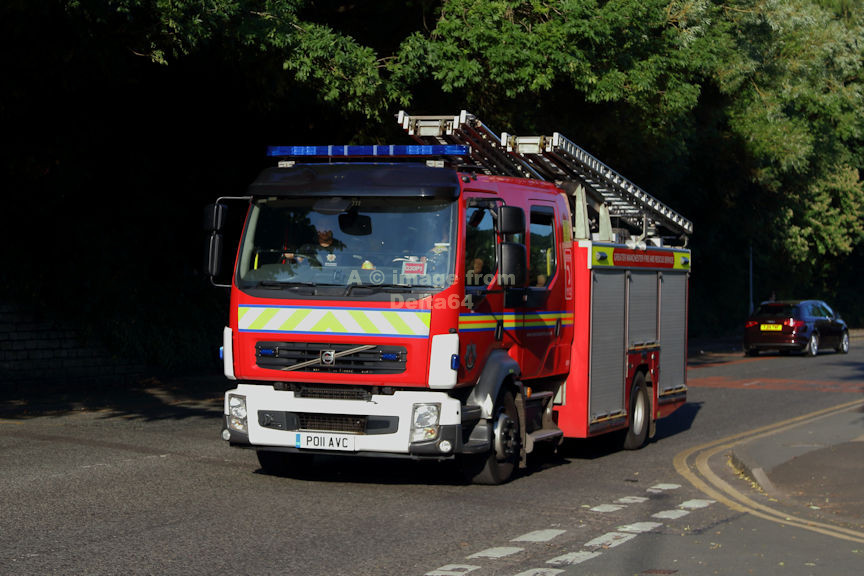 PO11AVC from Rochdale.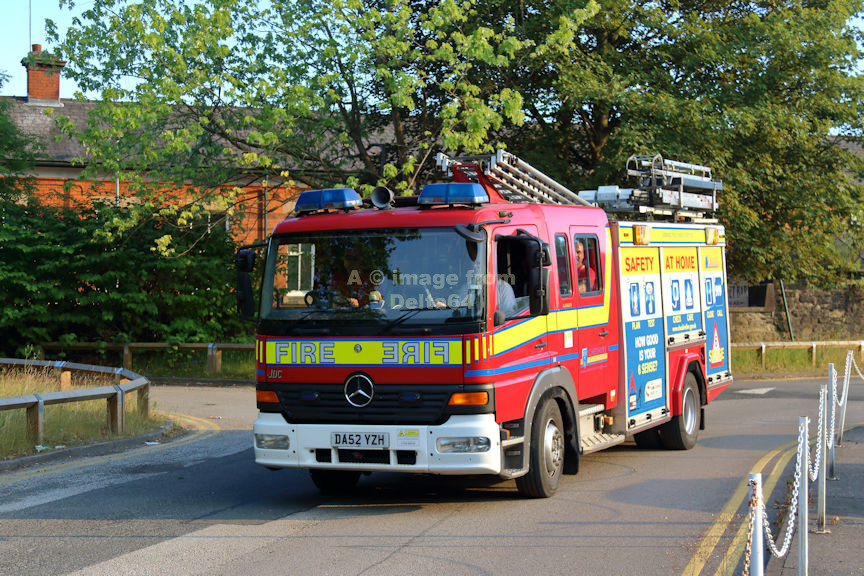 DA52YZH from Alsager, Cheshire.
Note: Whilst mobile to Stalybridge, this crew sttended a house fire in Oldham.