THIURSDAY 12 JULY 2018
This was to be offcially my last day of photographing in connection with the 2 major incidents involving miles of moorlands on Saddleworth and on Winter Hill. There are, however, a couple more pages to follow. On 12 July, my friends from Sandbach were standing by at Wythenshawe Fire Station, along with Wythenshawe's own first pump. I understand that 2 pumps are needed at Wythenshawe at all times due to its close proximity to Manchester International Airport. Again, it made for some interesting shots.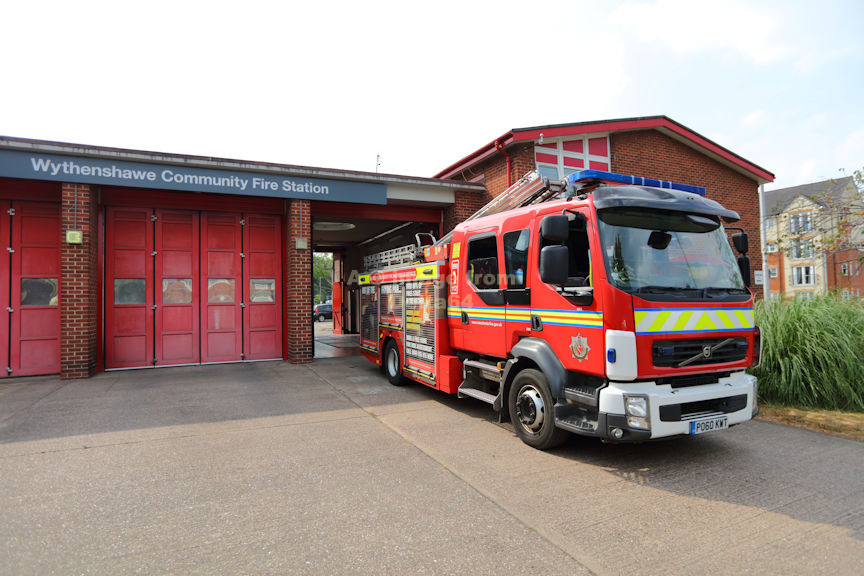 PO60KWT from Wythenshawe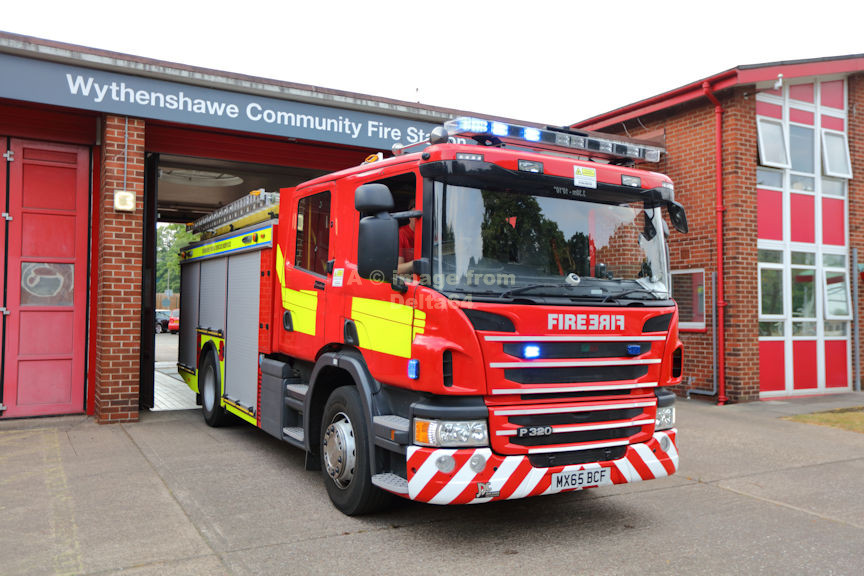 MX65BCF from Sandbach.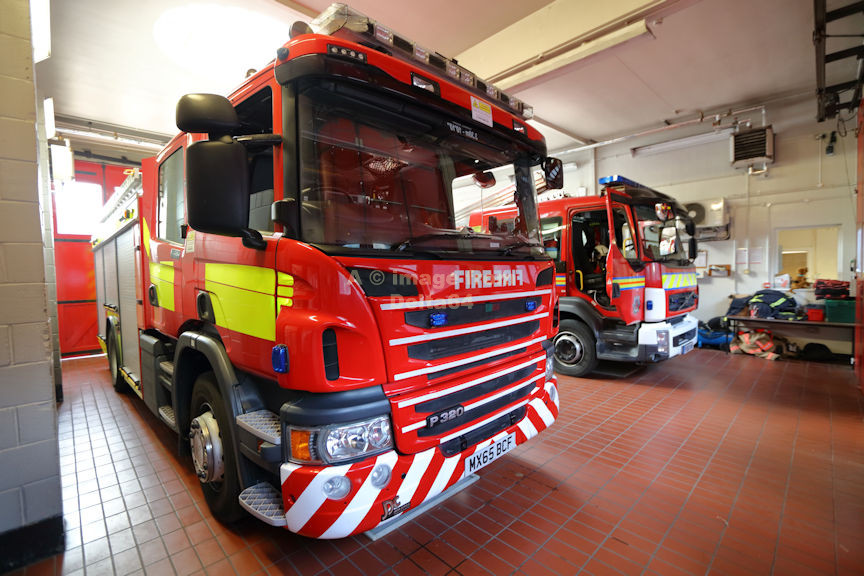 The unsual sight of a Scania and a Volvo in Wythenshawe Fire Station.