SATURDAY 21 JULY & SUNDAY 22 JULY
During the week beginning 15 July 2018 the fire on Saddleworth Moor was finally extinguished. Over on Winter Hill, small pockets of fire were still being tackled, but by the weekend of 21/22 July, many of the roads in the area had been reopened. Below are some of the appliances which were in attendance.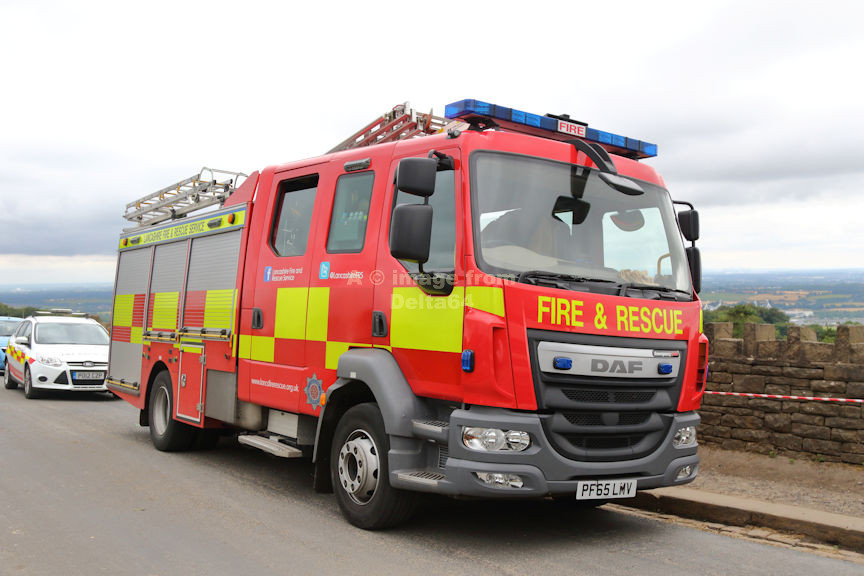 PJ65LMV from Bacup, 21 July 2018.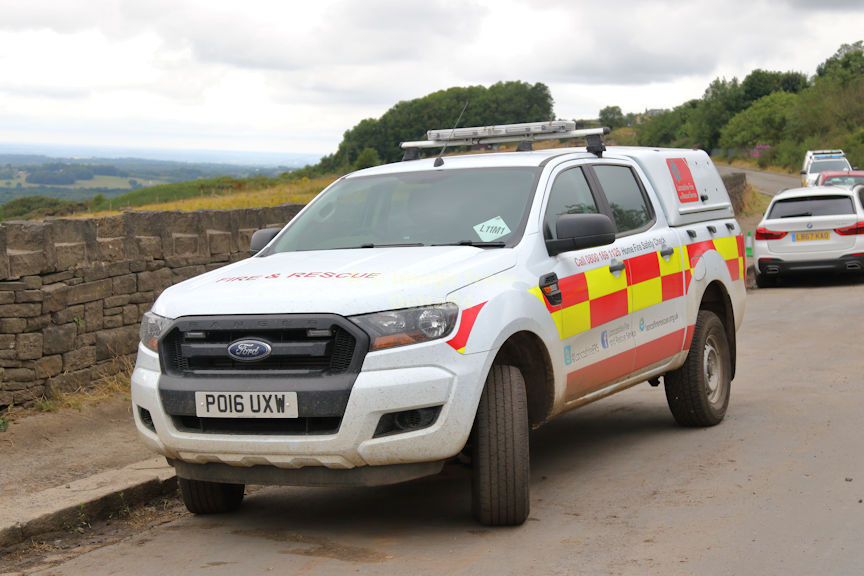 PO16UXW from Lancaster.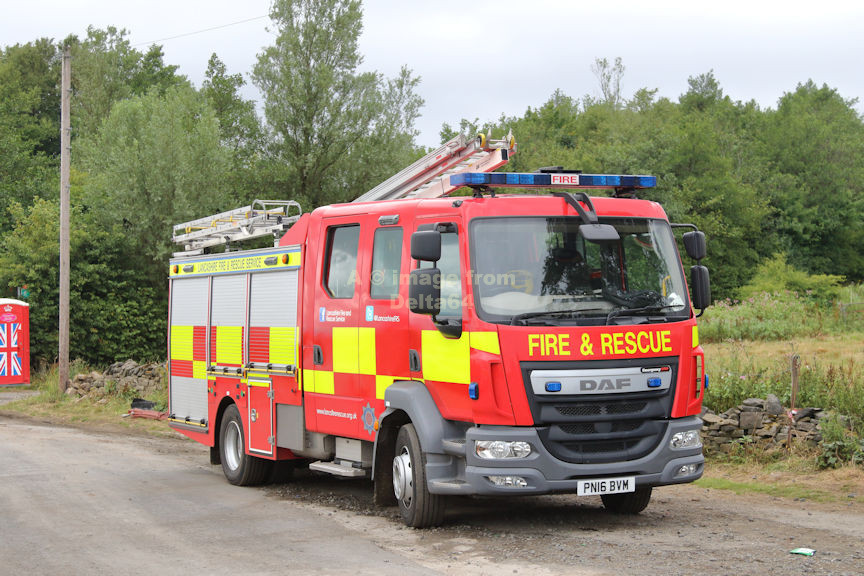 PN16BVM from Preston.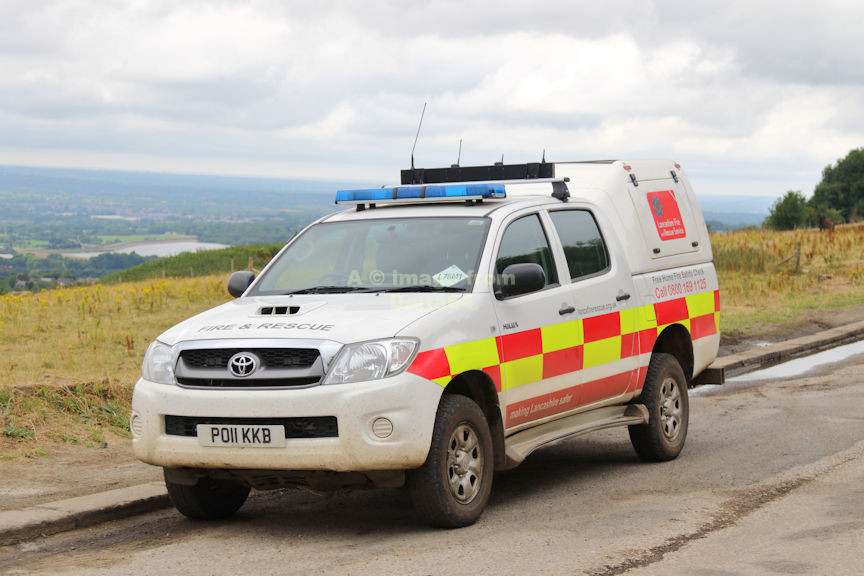 PO11KKB from Darwen.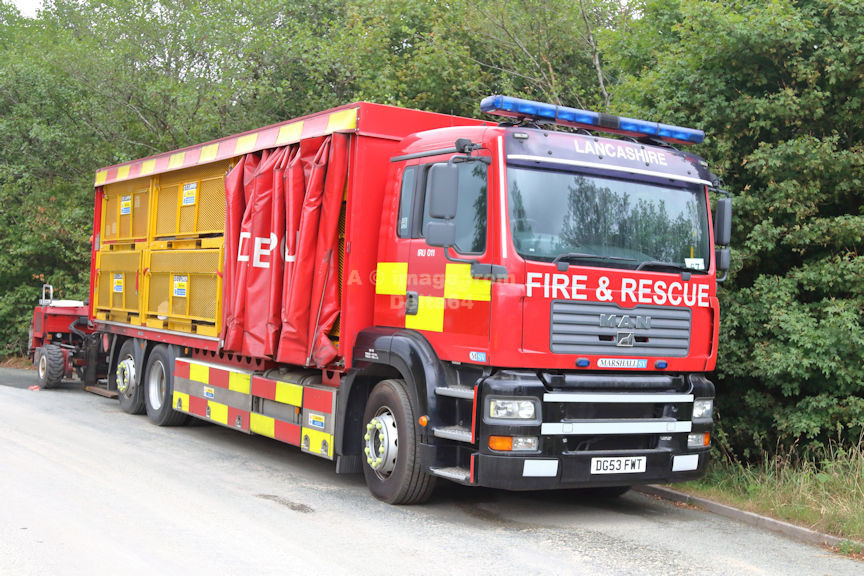 IRU011 DG53FWT from Burnley.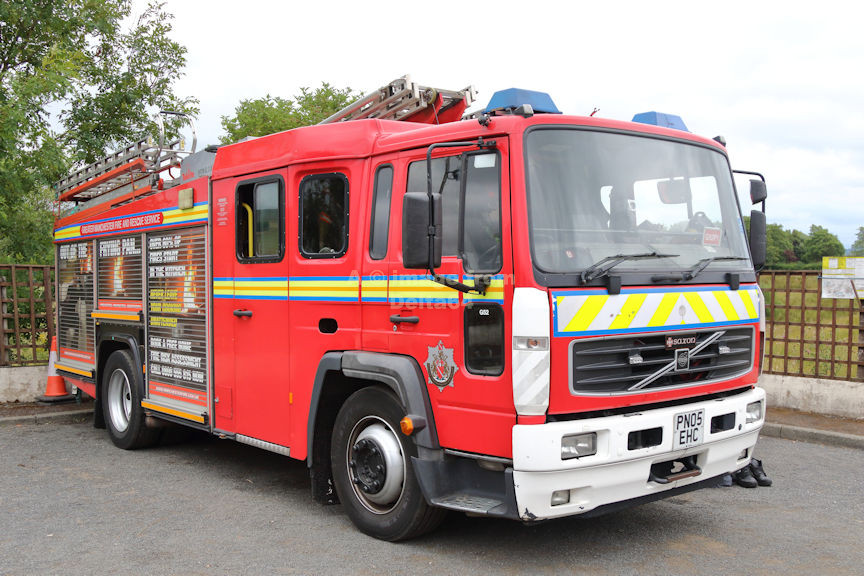 PN05EHC from Horwich.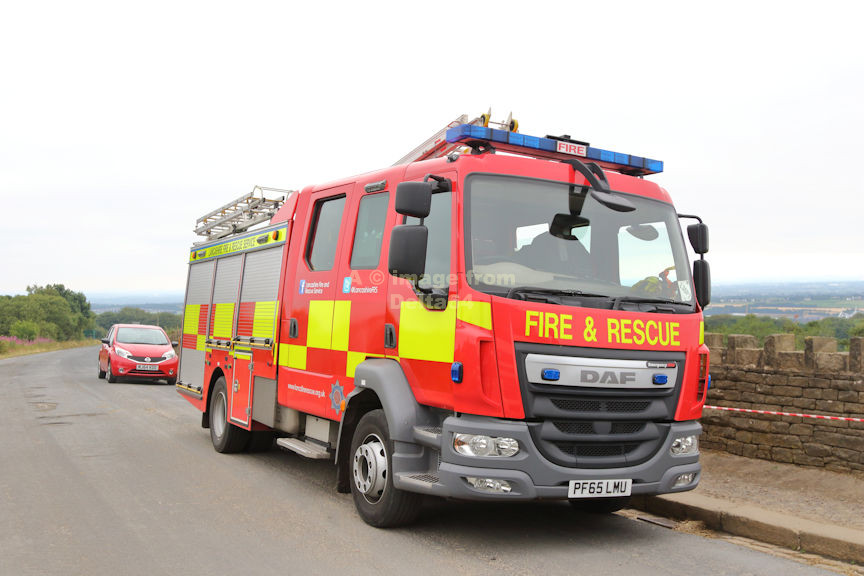 PF65LMU from Blackpool, 22 July 2018.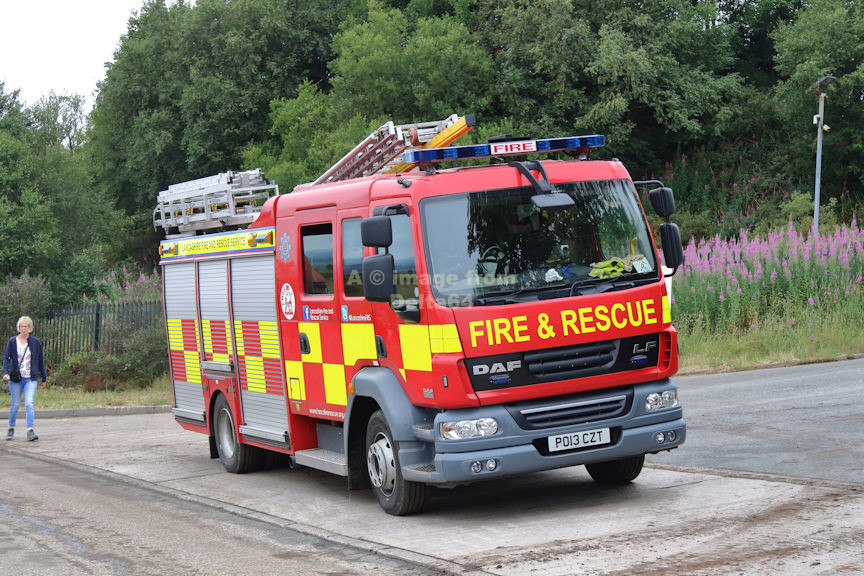 PO13CZT from Blackburn.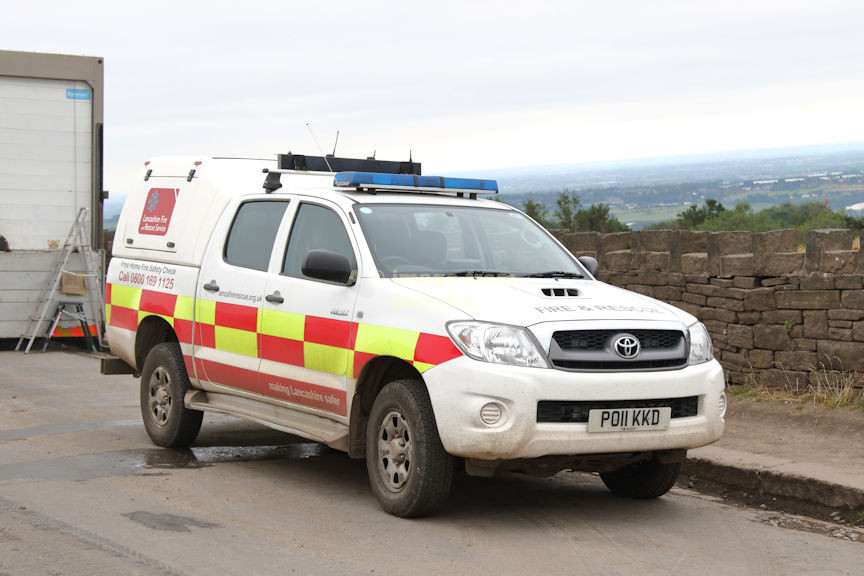 PO11KKD from Leyland.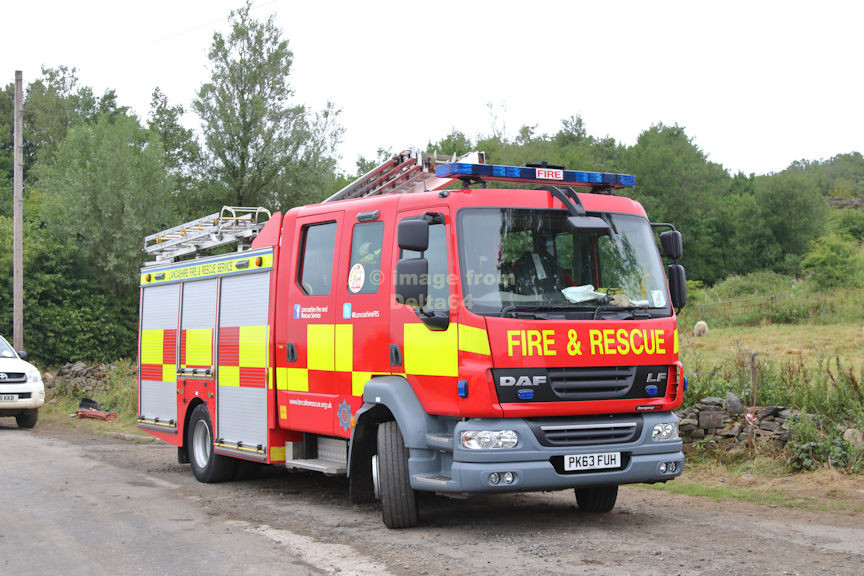 PK63FUH from Rawtenstall.