WEDNESDAY 11 JULY 2018
Things were definitely beginning to quieten down. In the afternoon, my friend who lives near to Hindley Fire Station, rang to say there was what appeared to be a large grass fire visible from his house. I made my way over, to find another interesting attendance.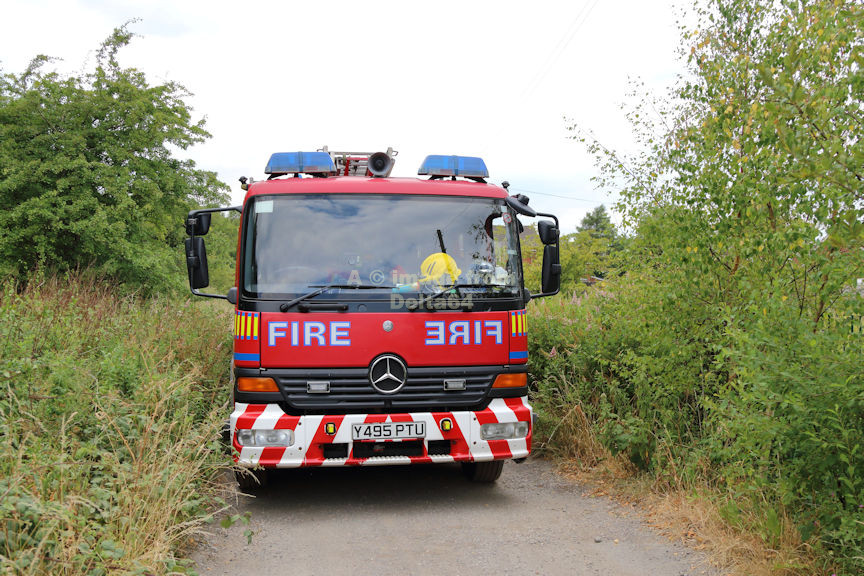 Cheshire's Y495PTU was possibly still a reserve applaince at Nantwich.
PN05EHC from Horwich.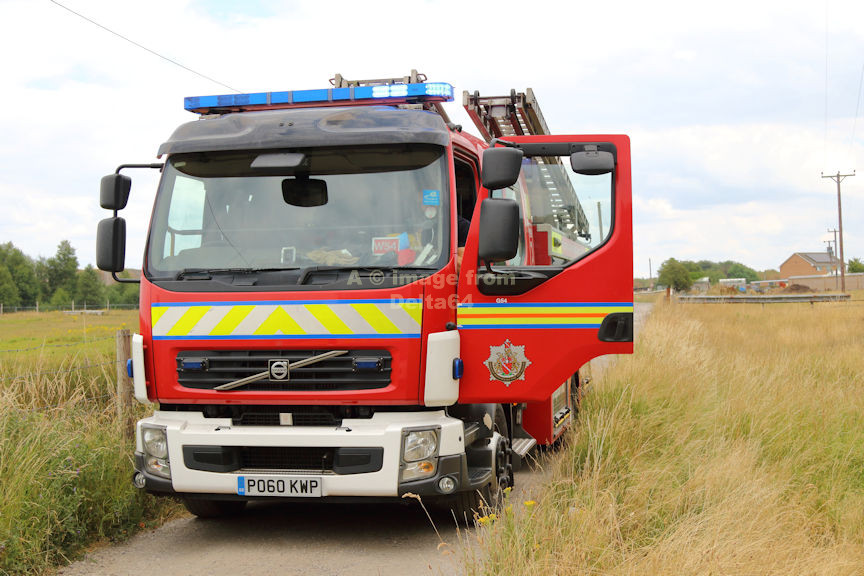 PO60KWP from Wigan.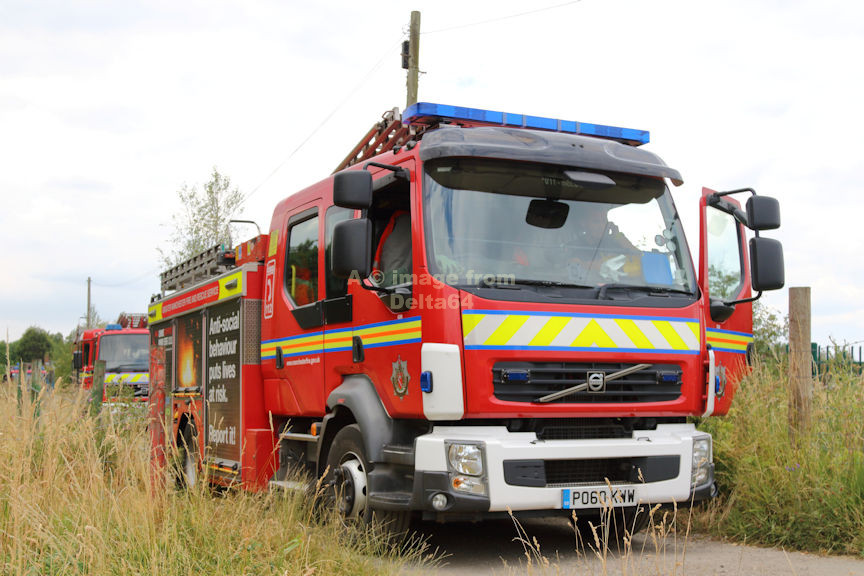 PO60KWW from Atherton.