TUESDAY 10 JULY 2018
By the beginning of what was now the 3rd week, things seemed to be calming some what. Although crews were still exceptionally busy on the moors, the large plumes of smoke had dissipated. I wasn't out photographing on Monday 9 July, but on Tuesday the 10 July I had spent the morning in Cheshire. As I drove north along the M6, approaching the Thelwall Viaduct, I saw another huge plume of smoke, to the right of Winter Hill and almost certainly behind the hill. I headed over towards East Lancashire, where there was yet another 8 pump Pallet yard fire. The third in two and a half weeks, this one was in Great Harwood. The fire was well under control by the time I arrived, but I managed to photograph another selection of appliances.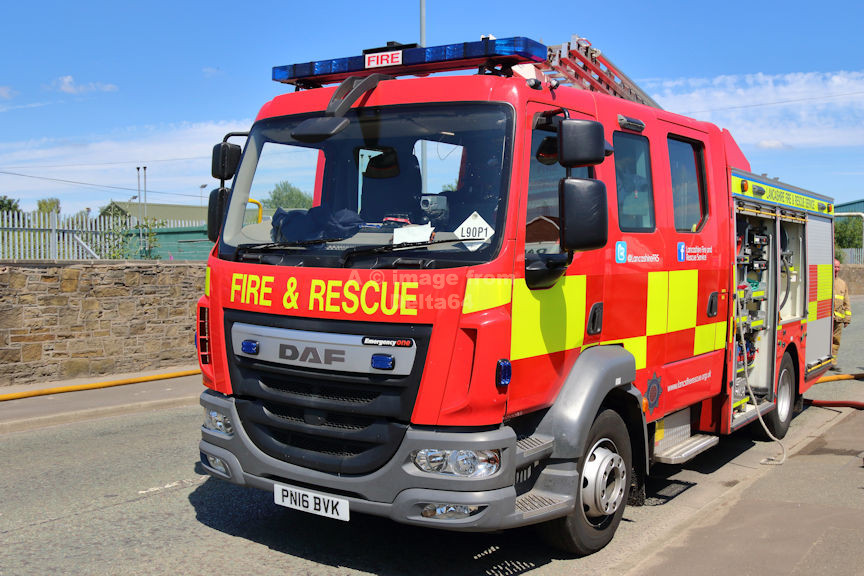 PN16BVK from Burnley.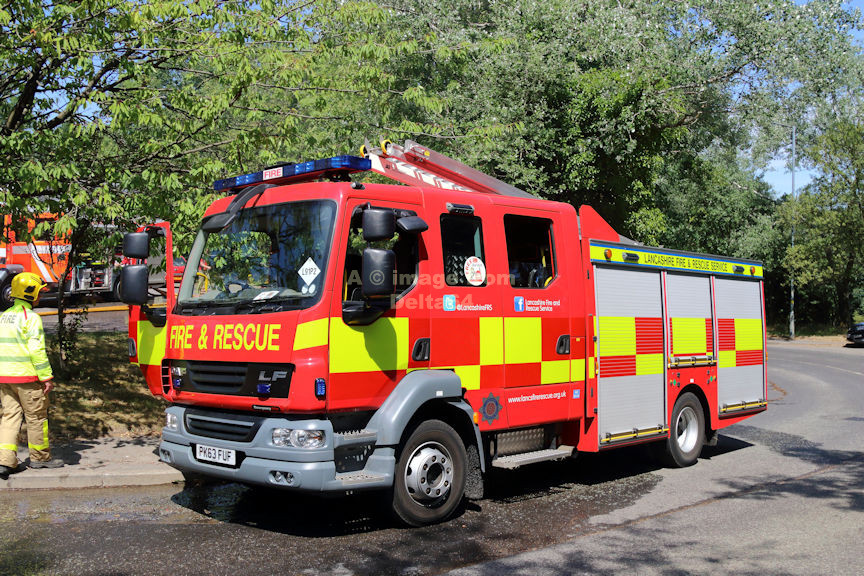 PK63FUF from Clitheroe.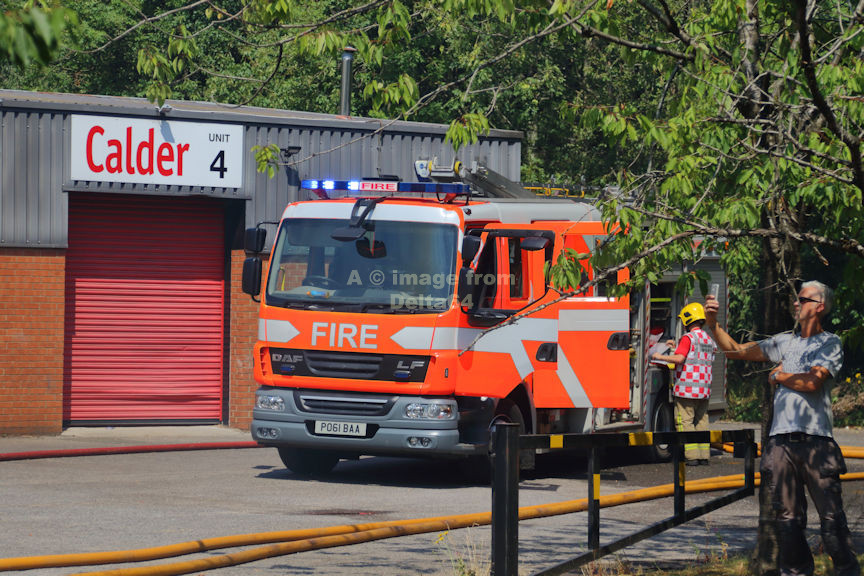 PO61BAA from Hyndburn.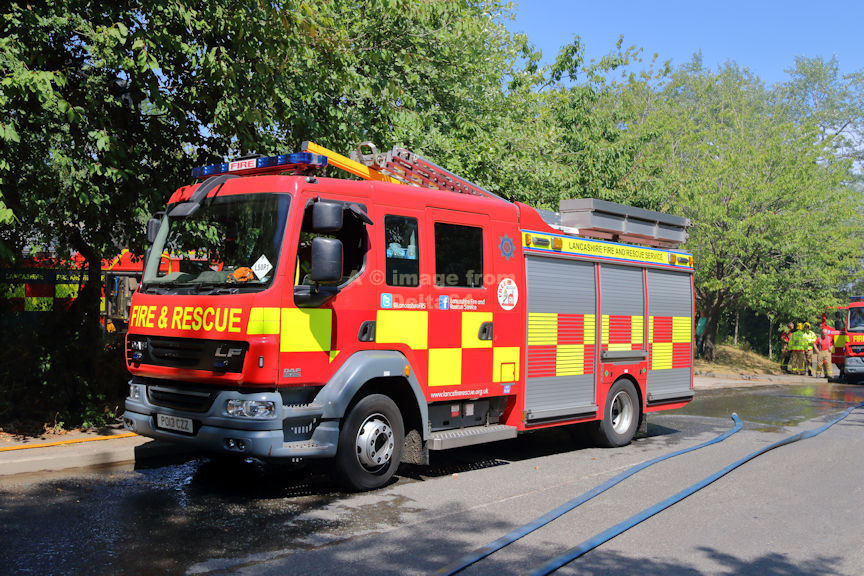 PO13CZZ from Preston.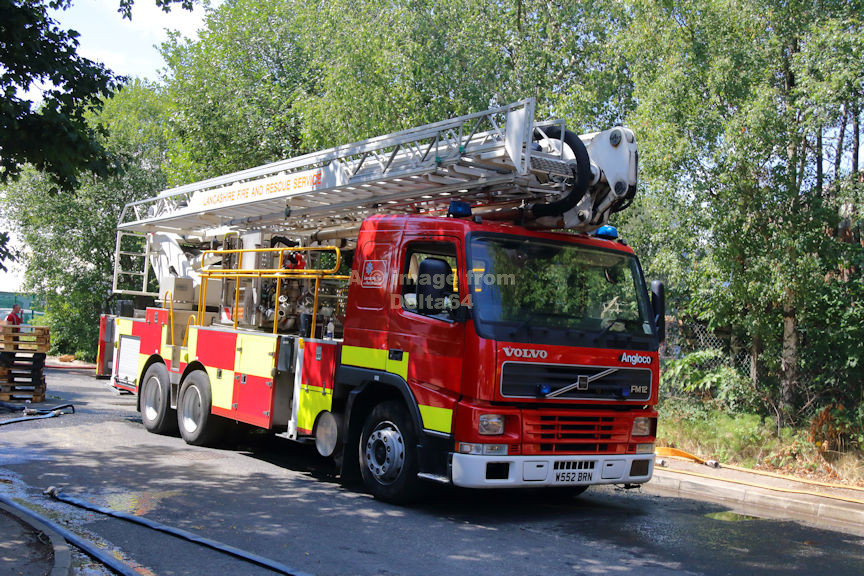 W552BRN from Preston.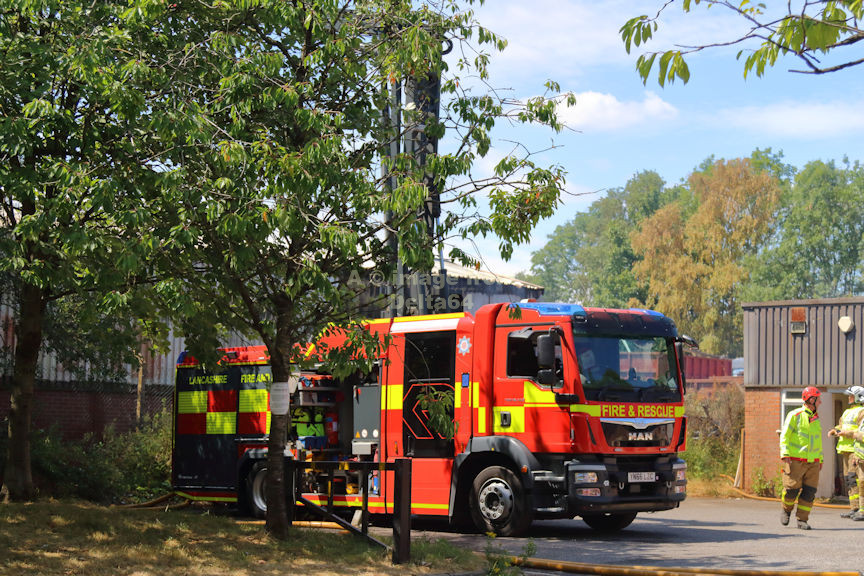 'Stinger' YN66LZC from Blackburn.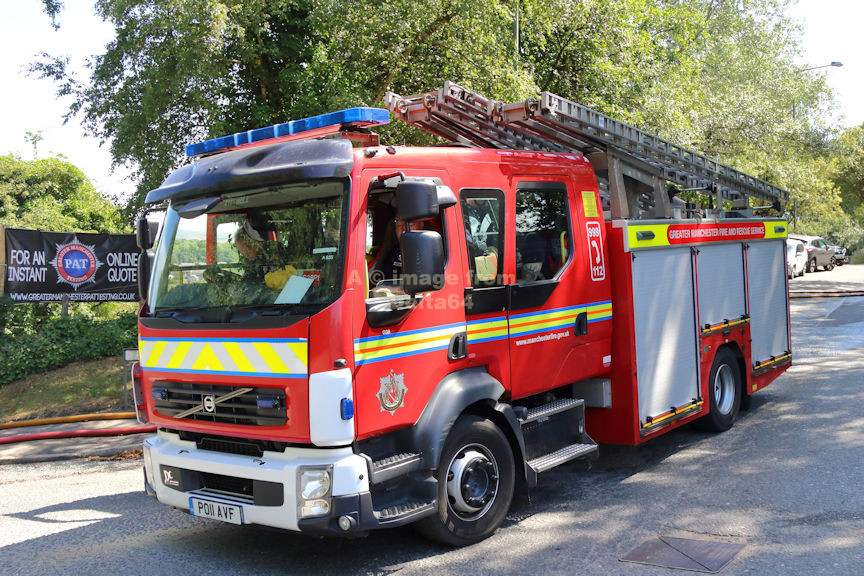 PO11AVF from Ramsbottom.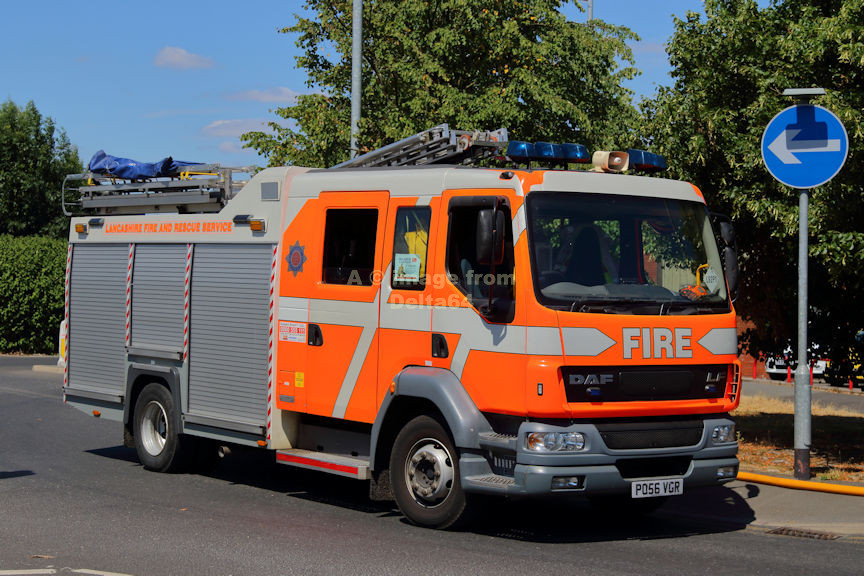 PO56VGR from Padiham.