SATURDAY 7 JULY 2018 & SUNDAY 8 JULY 2018
I learned that as well as many visiting appliances in the region, there had also been some interesting 'standby' movements around the region. For example, Lancaster Fire Station had been covered by 2 appliances from Cumbria, one from nearby Milnthorpe, the other from Lazonby which lies east of the A6 between Carlisle and Penrith. In the limited time i had available, I managed to capture a couple of these movements. On Saturday, a friend who lives close to Hindley Fire Station rang to say that a pump from Cheshire had just responded to an incident.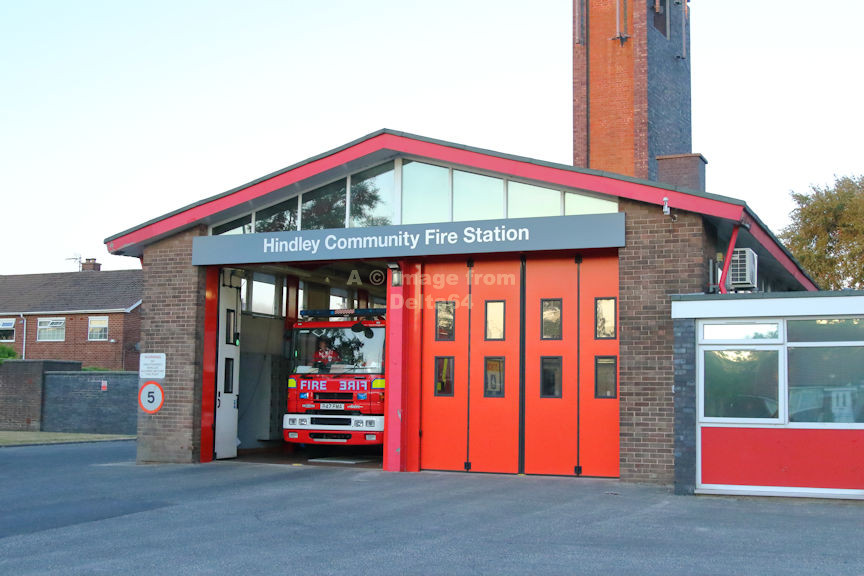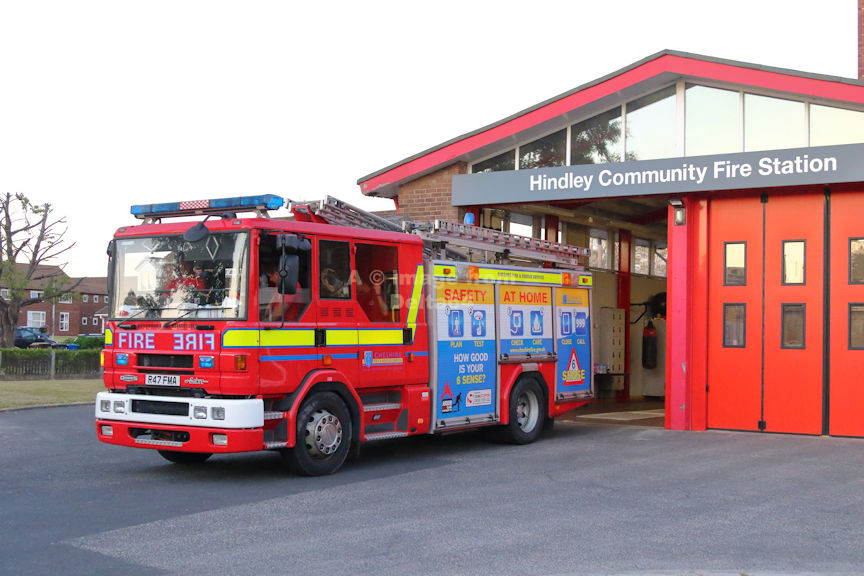 The rare sight of a Dennis Sabre at Hindley Fire Station. R47FMA was a reserve appliance from Crewe.
Driving past Leigh Fire Station on Sunday, I noticed that there was another Cheshire appliance covering that station area.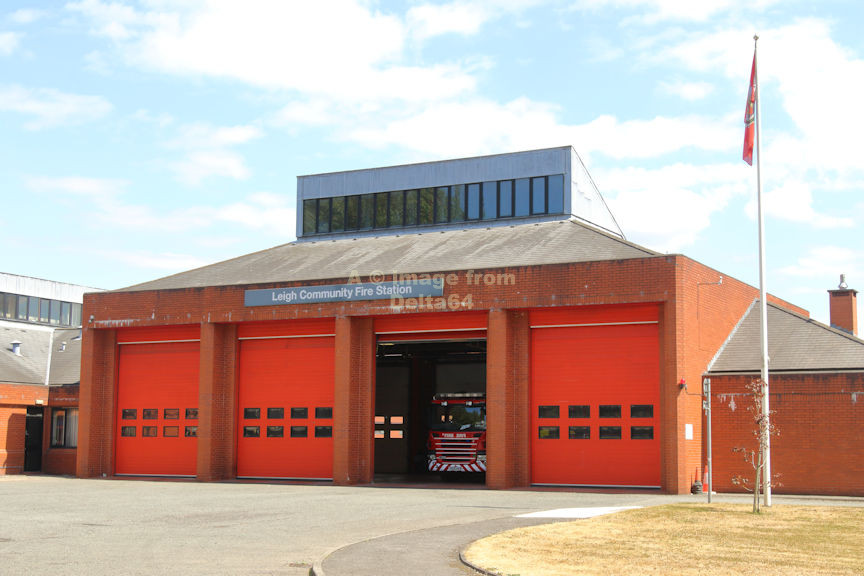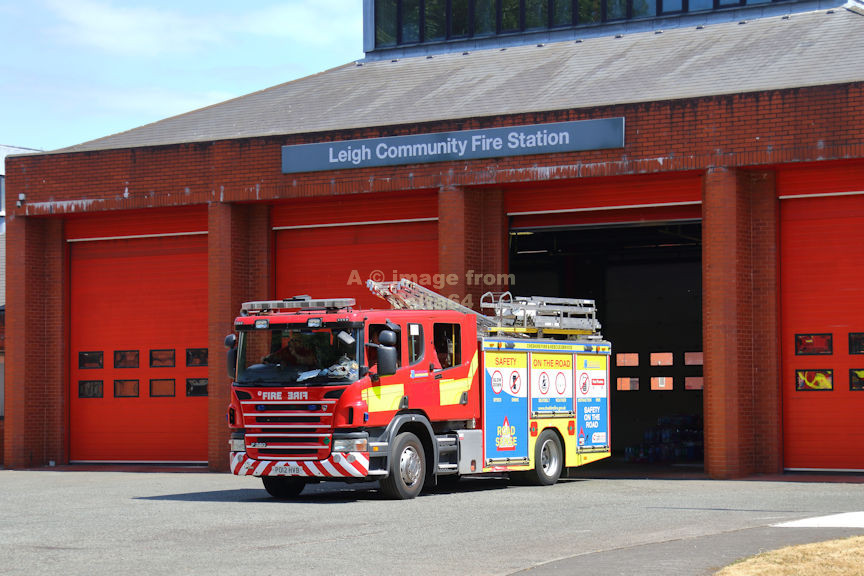 The equally rare sight of a Scania at Leigh. PO12HVB was from Ellesmere Port.