E01 WARRINGTON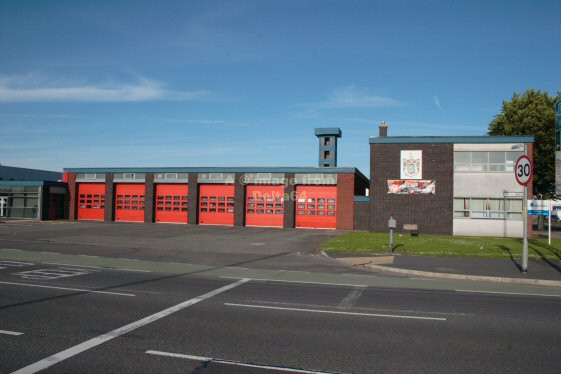 Location : Winwick Road, Warrington
Status : Wholetime
Allocation : 1 Pump, 1 HMU, IRB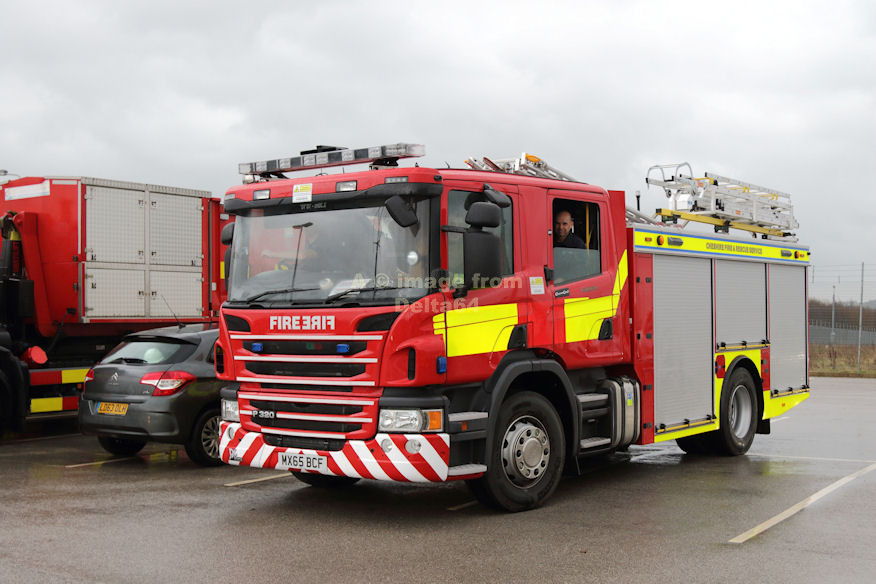 Scania MX65BF was seen at the Holding Point during the floods in the Ribble Valley, Lancashire, 26 December 2015.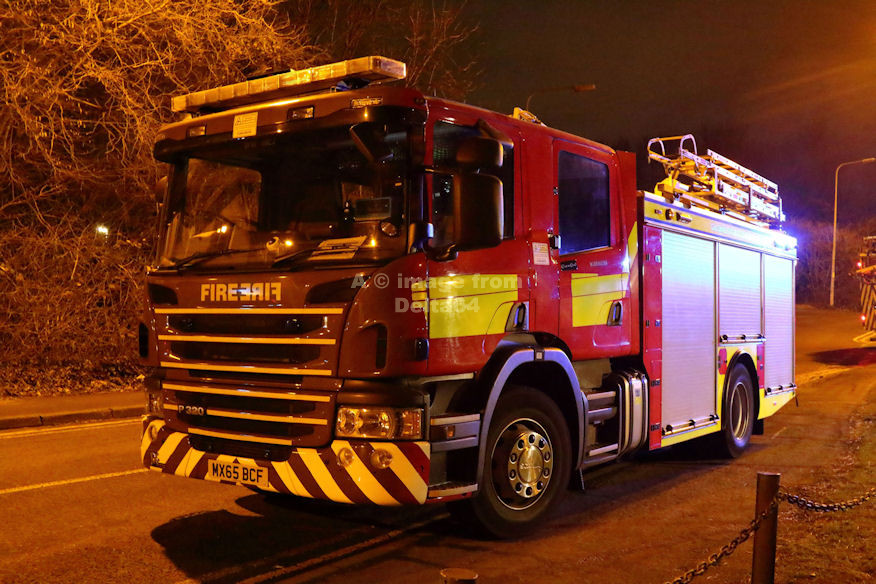 Scania MX65BCF was seen at a large fire on the outskirts of the town, 3 February, 2017.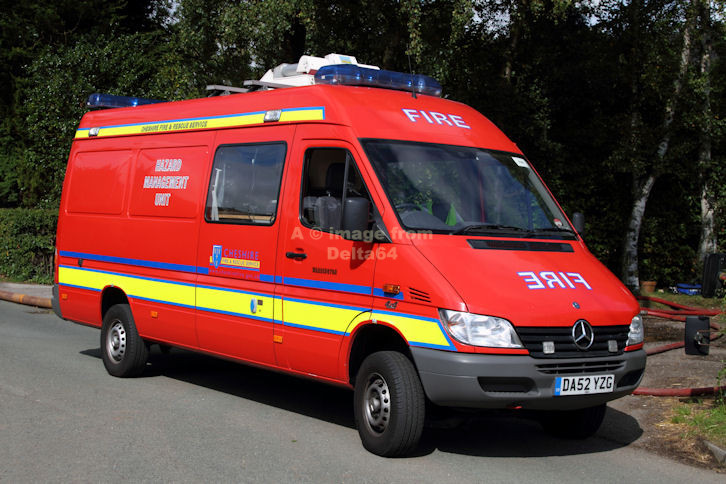 There are two Mercedes Sprinter Hazard Mangement Units in the brigade.
DA52YZG was seen on Kenyon Lane, Croft, 21 August 2011.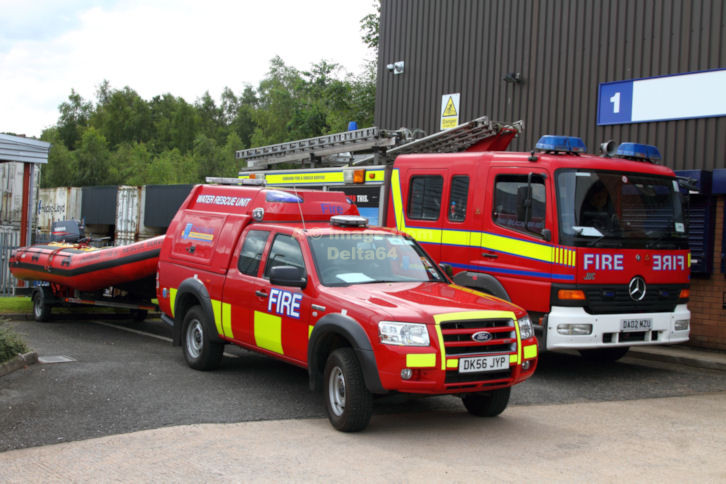 Ford Ranger DK56JYP was seen at an exercise in Radcliffe with Atego DA02MZU 23 July 2011.,
NOTE: The livery on this vehicle has changed. A picture in the original livery can be found on the Library Page.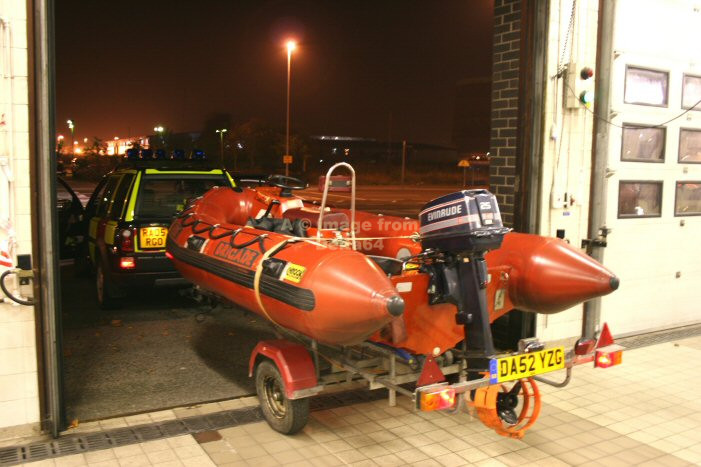 The IRB was seen just leaving the station for a 25 pump incident, 15 October 2005.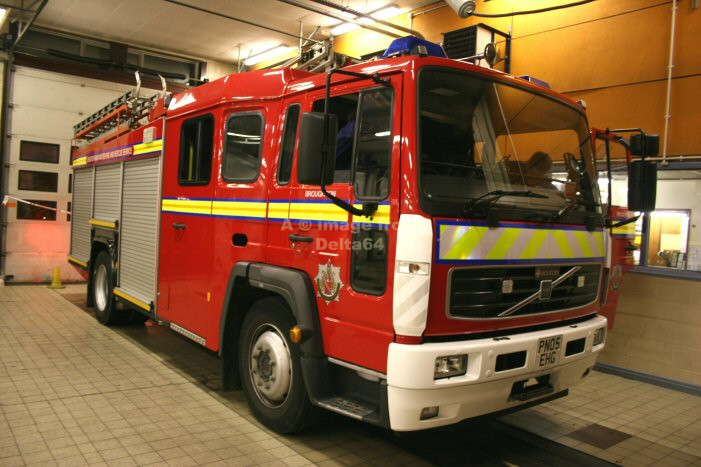 A long distance visitor. PN05EHG from Broughton [GMC]
was on standby at Warrington during a 25 pump incident in the town, 15 October 2005.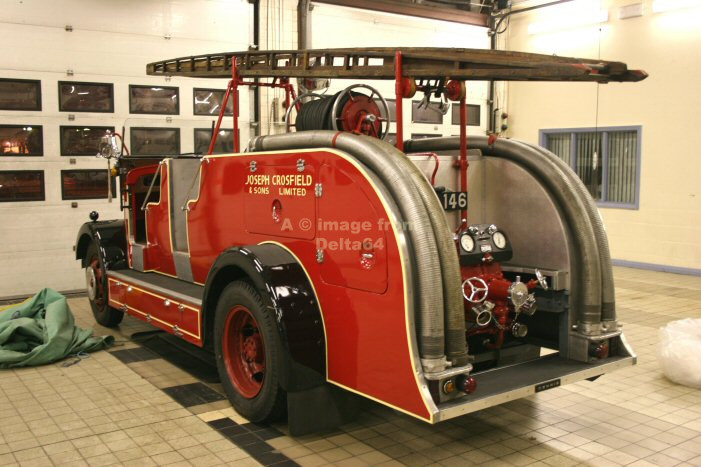 Not quite on standby, but Dennis NED146, ex Joseph Crosfield & Sons, Ltd. was parked adjacent to PN05EHG above.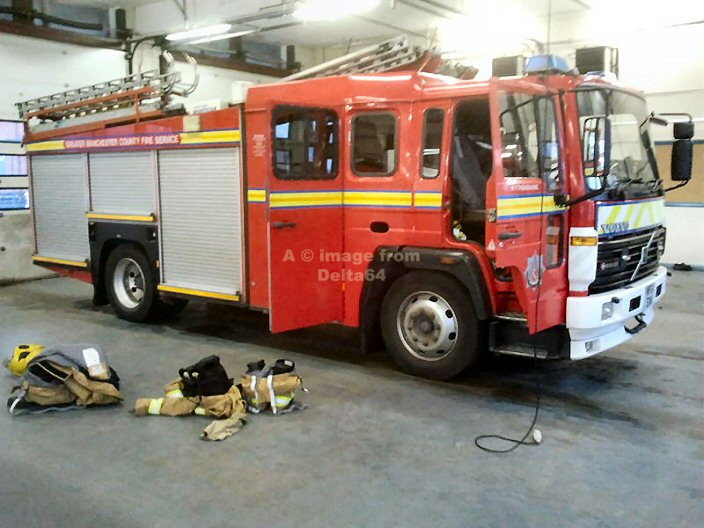 Another long distance visitor was GMC Volvo MF51EXK from Wythenshawe.
It was seen on standby at the station during a 15 pump incident in Ellesmere Port, 4 February 2011.
[Copyright picture ~ B. Green and reproduced with permission.]