E01 WARRINGTON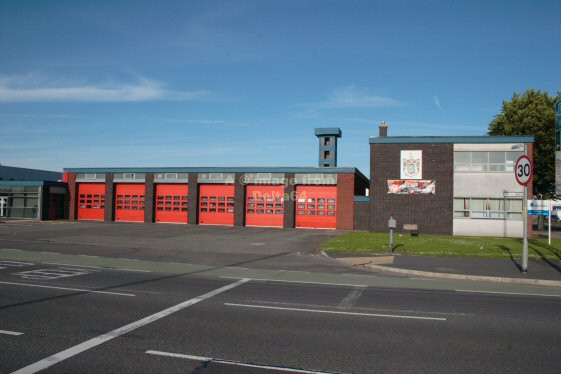 Location : Winwick Road, Warrington
Status : Wholetime
Allocation : 1 Pump, 1 HMU, IRB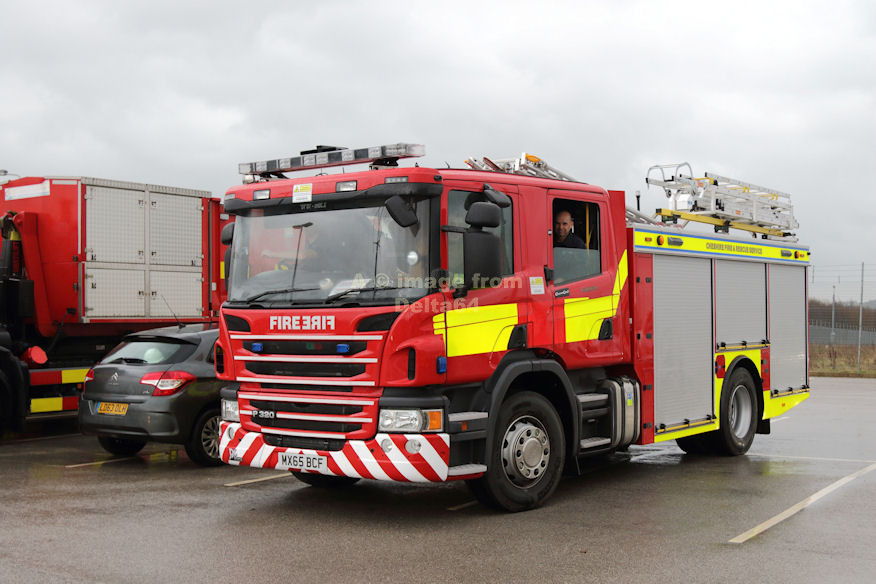 Scania MX65BF was seen at the Holding Point during the floods in the Ribble Valley, Lancashire, 26 December 2015.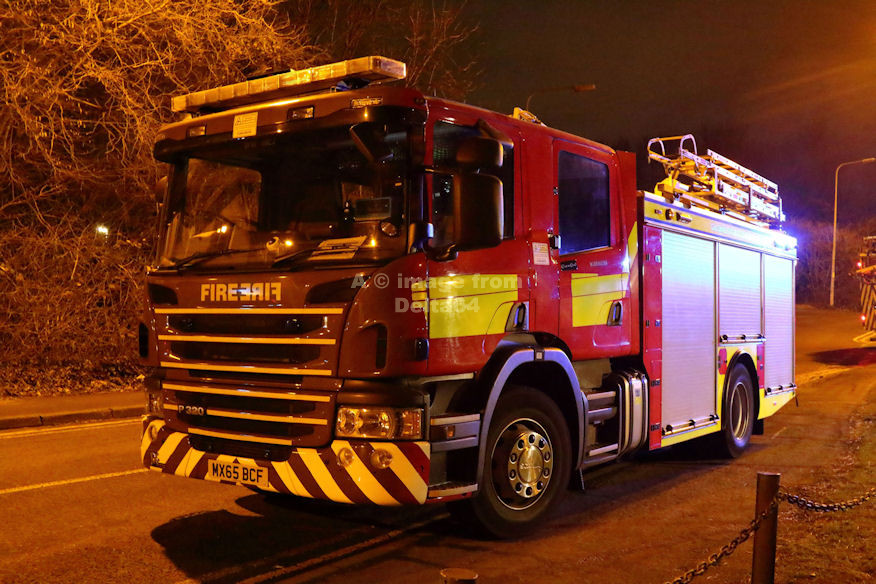 Scania MX65BCF was seen at a large fire on the outskirts of the town, 3 February, 2017.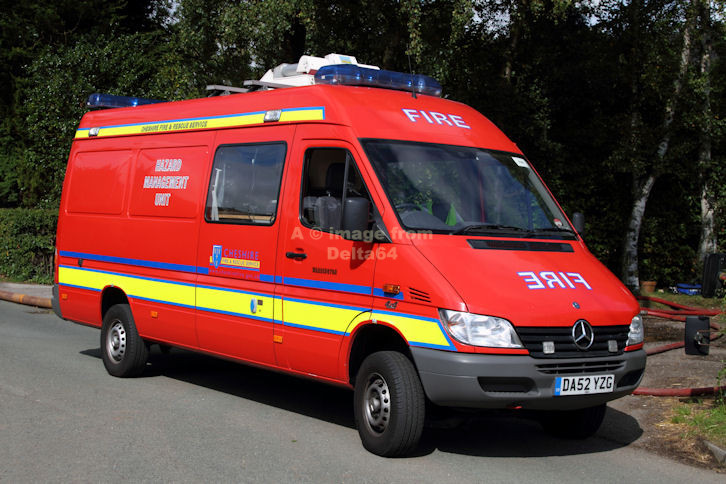 There are two Mercedes Sprinter Hazard Mangement Units in the brigade.
DA52YZG was seen on Kenyon Lane, Croft, 21 August 2011.
Note: This vehicle is now used to tow the boat.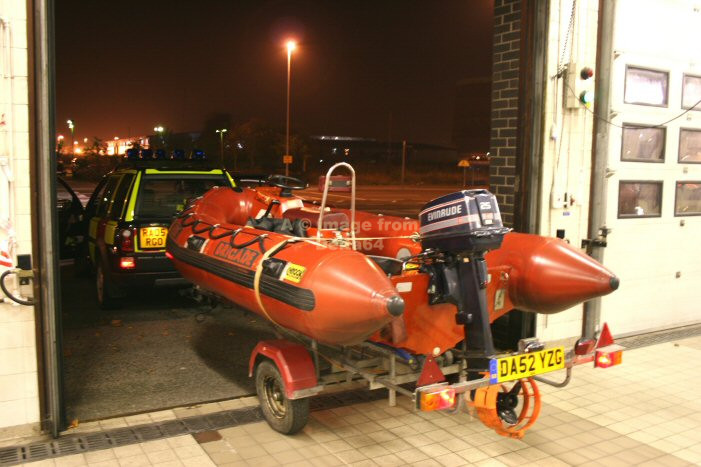 The IRB was seen just leaving the station for a 25 pump incident, 15 October 2005.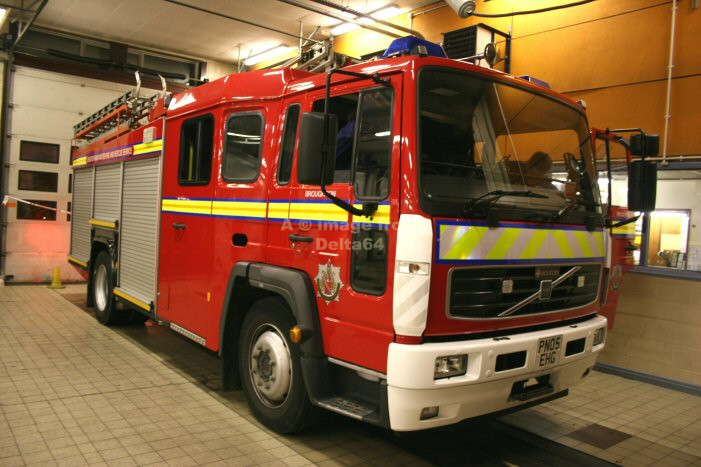 A long distance visitor. PN05EHG from Broughton [GMC]
was on standby at Warrington during a 25 pump incident in the town, 15 October 2005.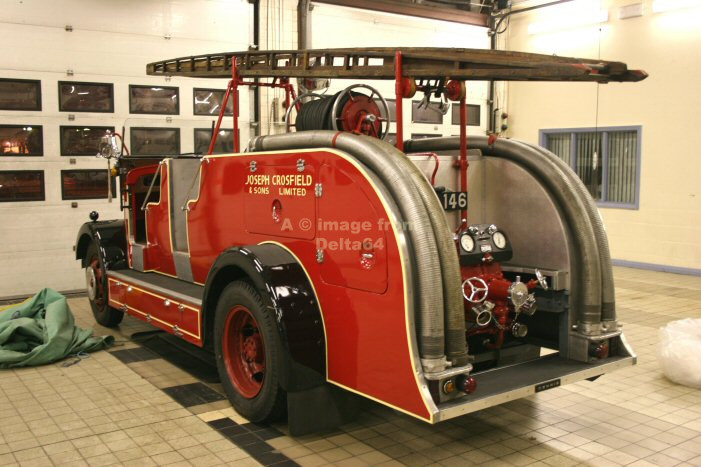 Not quite on standby, but Dennis NED146, ex Joseph Crosfield & Sons, Ltd. was parked adjacent to PN05EHG above.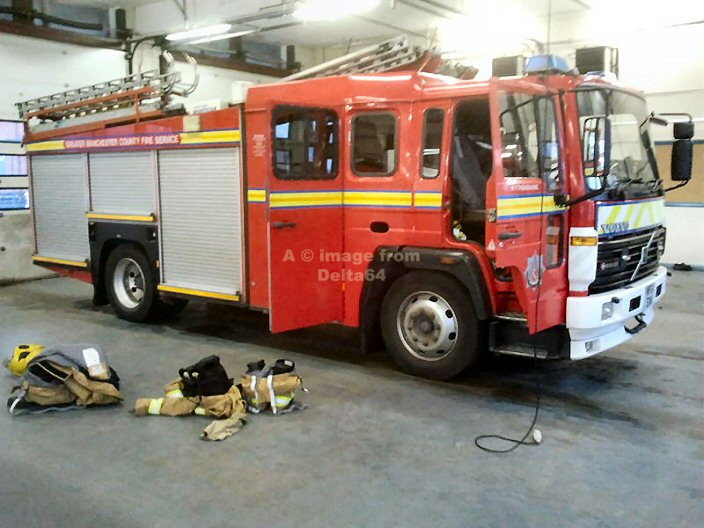 Another long distance visitor was GMC Volvo MF51EXK from Wythenshawe.
It was seen on standby at the station during a 15 pump incident in Ellesmere Port, 4 February 2011.
[Copyright picture ~ B. Green and reproduced with permission.]