OPEN DAY
IRLAM FIRE STATION
31 AUGUST 2009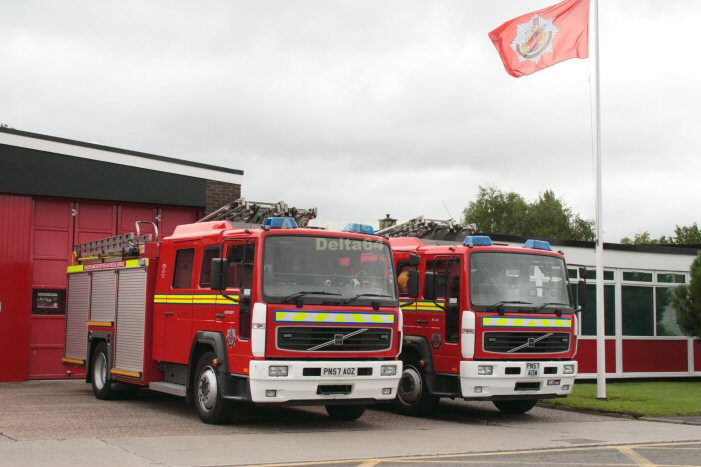 Volvos PN57AOZ and PN57AOW from Agecroft and Irlam respectively.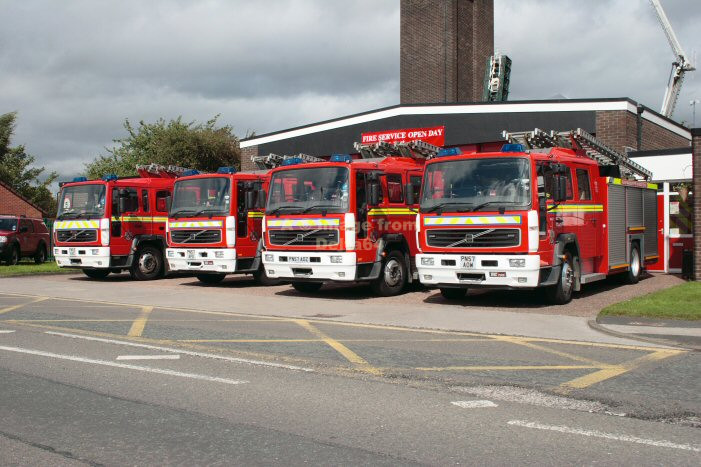 They were later joined by PN05EHG from Broughton and PN57APO from Eccles.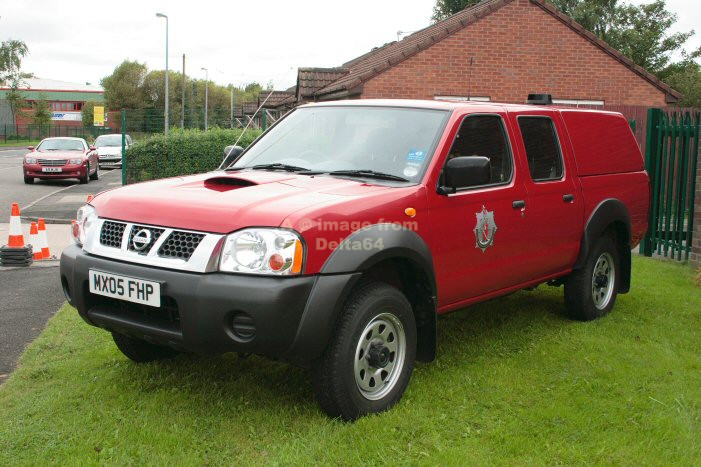 Nissan MX05FHP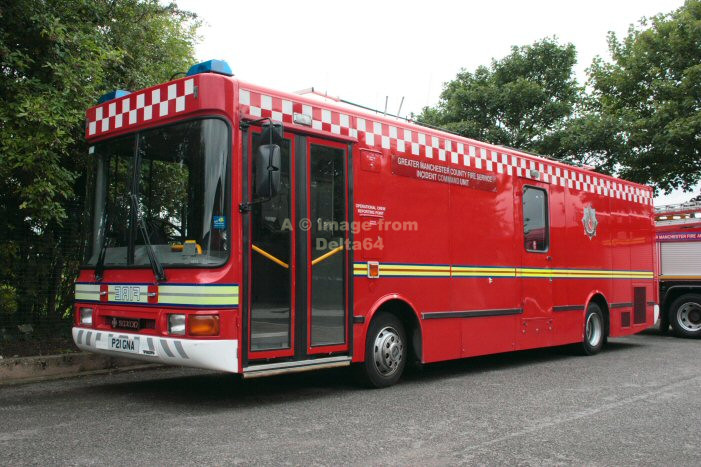 Incident Command Unit P21GNA from Agecroft.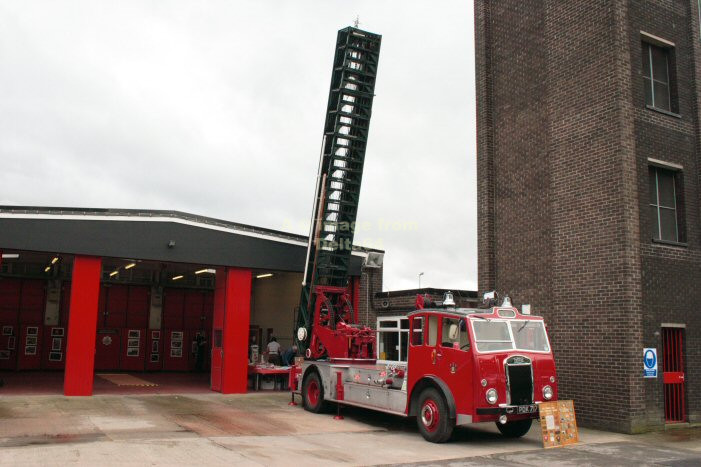 Preserved ex-Rochdale Turntable Ladder PDK717.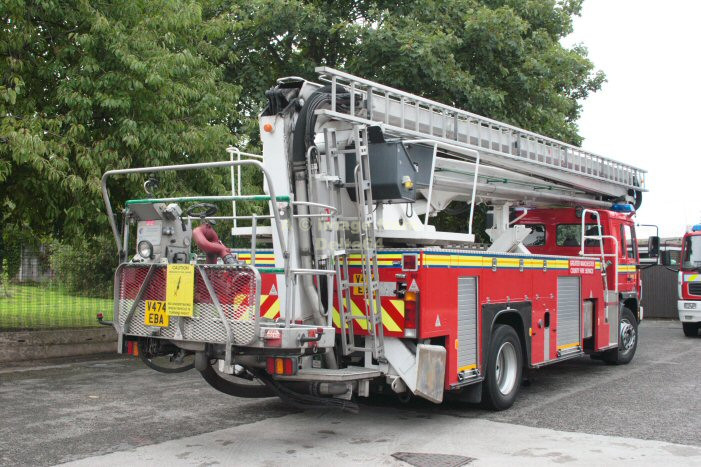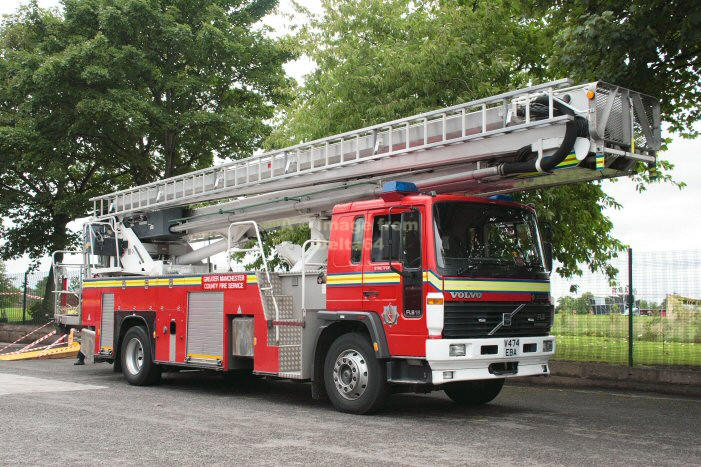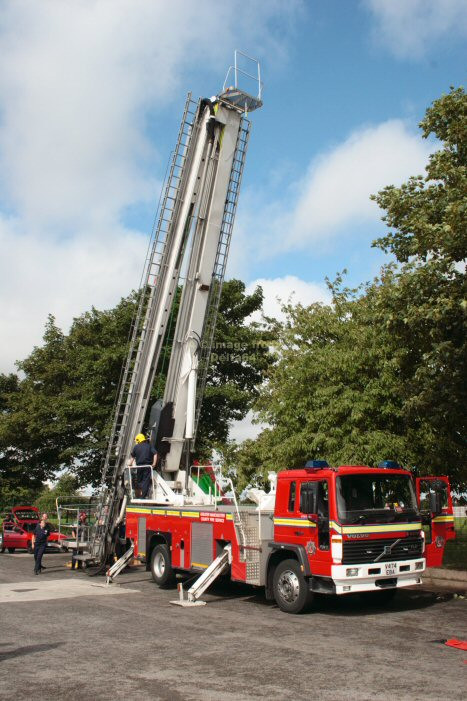 Stretford Hydraulic Platform Vehicle V474EBA.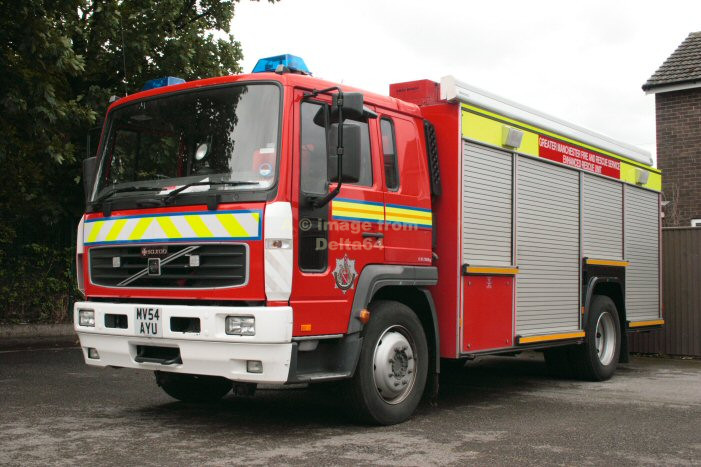 Enhanced Rescue Unit MV54AYU from Leigh.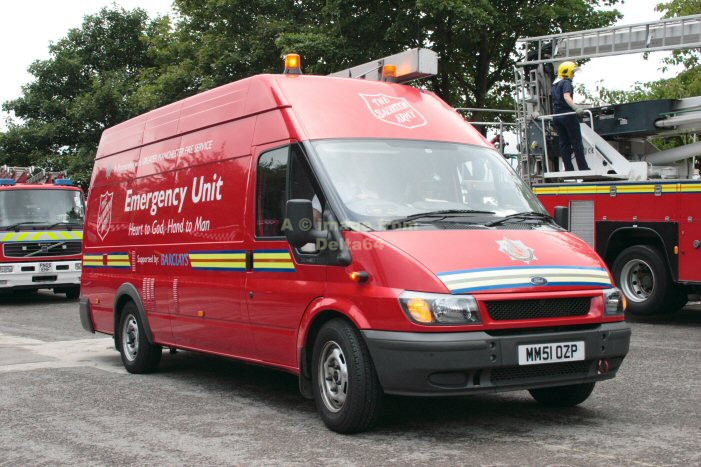 Salvation Army Catering Unit 'C' from Whitehill Fire Station.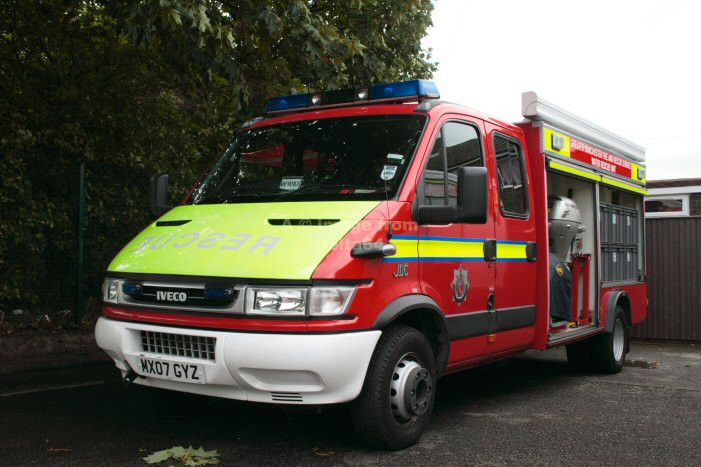 West Water Incident Unit MX07 GYZ which attended from Eccles.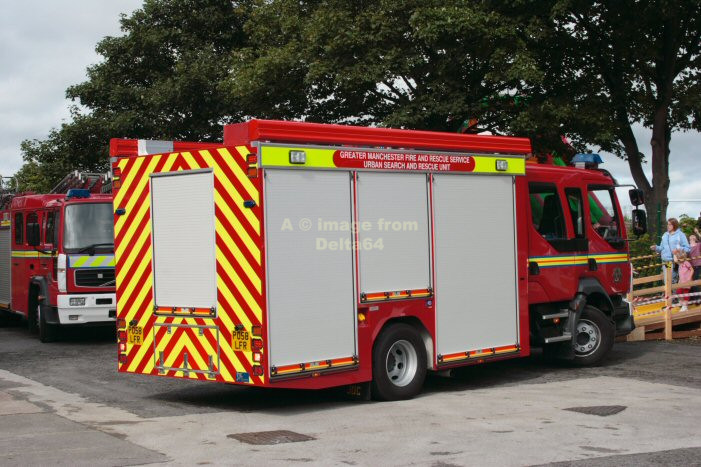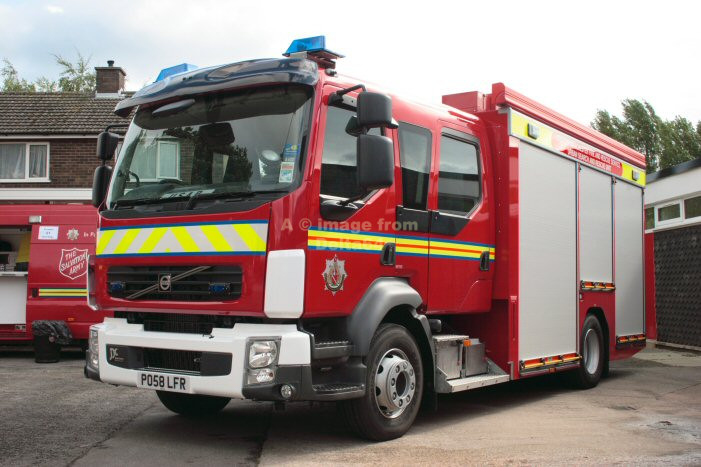 Urban Search & Rescue Unit PO58LFR from Whitehill.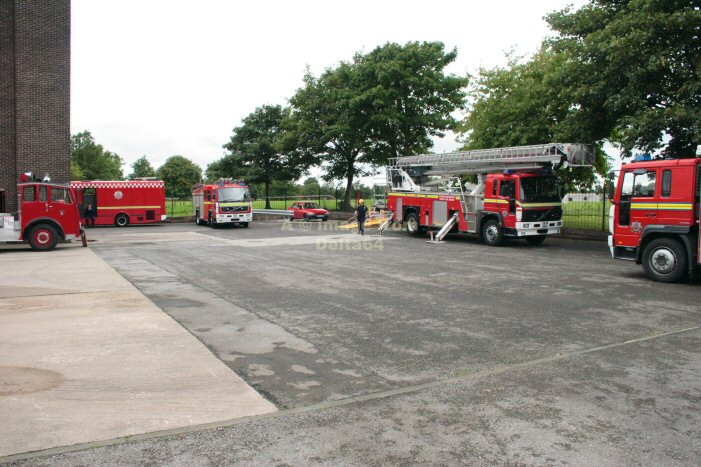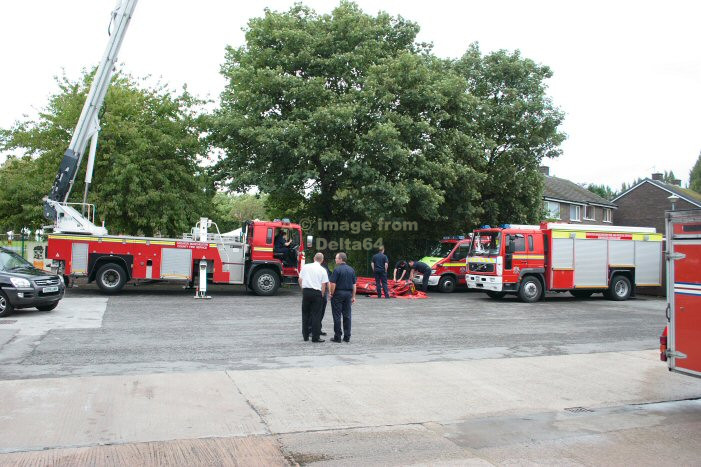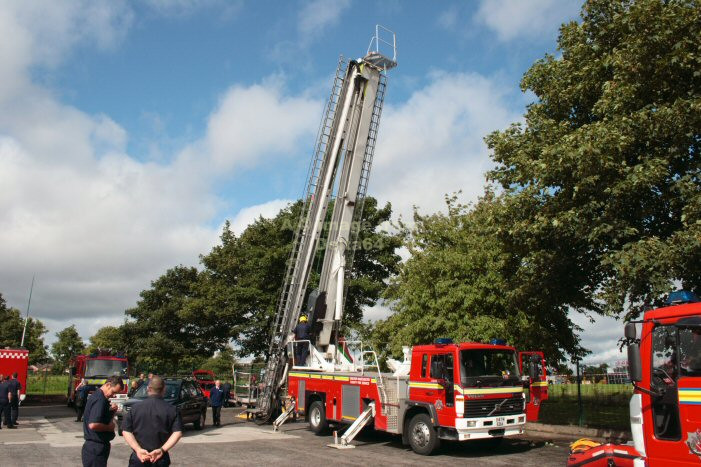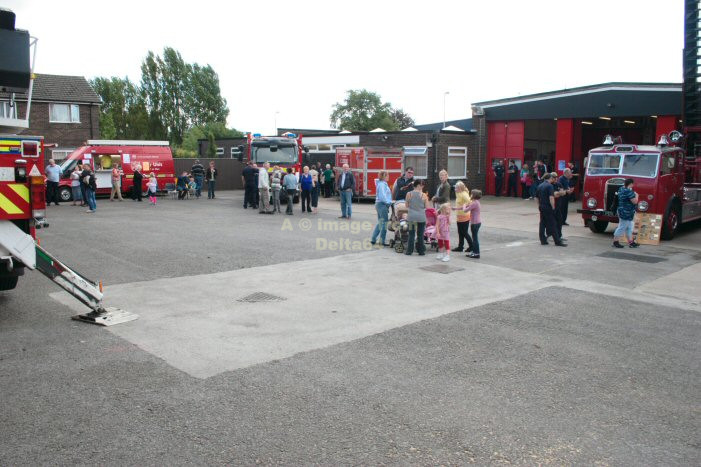 A selection of general views of the Open Day.