G62 IRLAM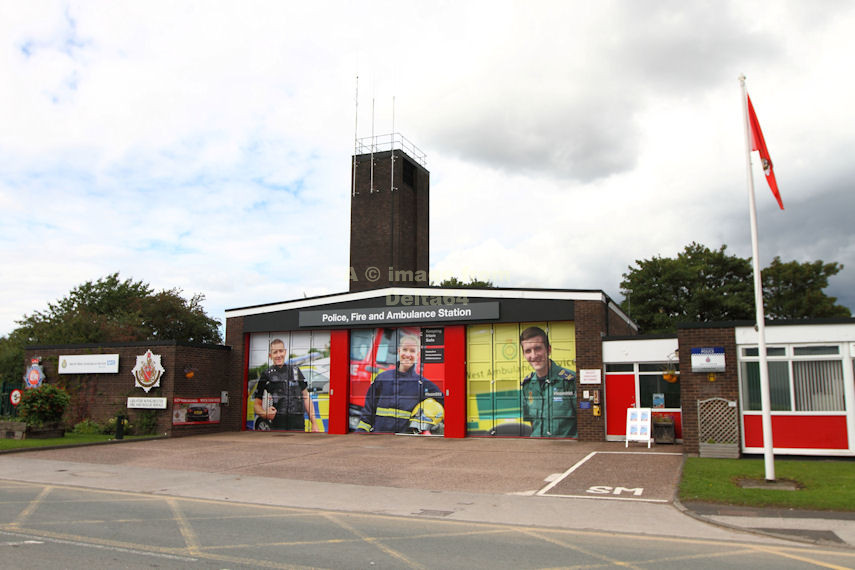 22 August 2014.
Location : Fairhills Road, Irlam
Status : Day Manned
Allocation : 1 Pump, 1 Welfare Unit, 1 Wild Fire Unit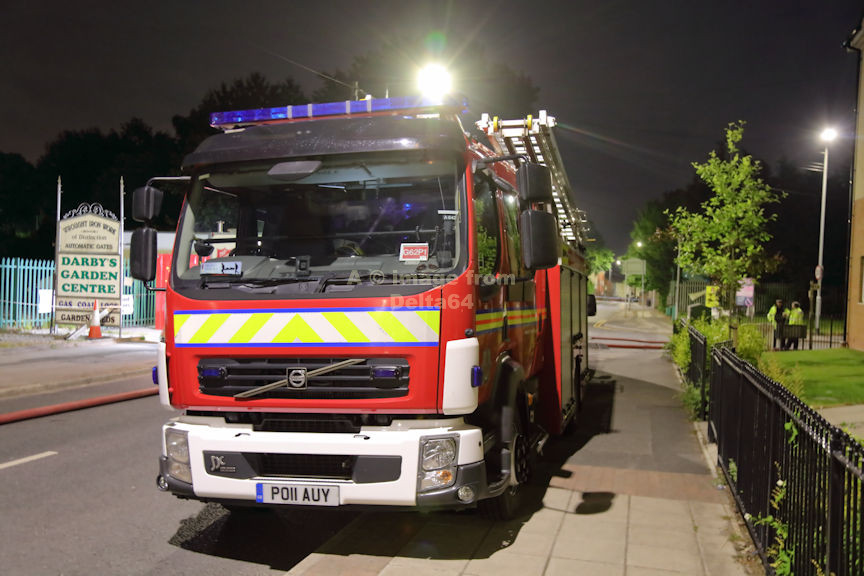 Volvo PO11AUY was seen in Westhoughton having supported the Welfare Unit at a 12 pump fire, 9 June 2020.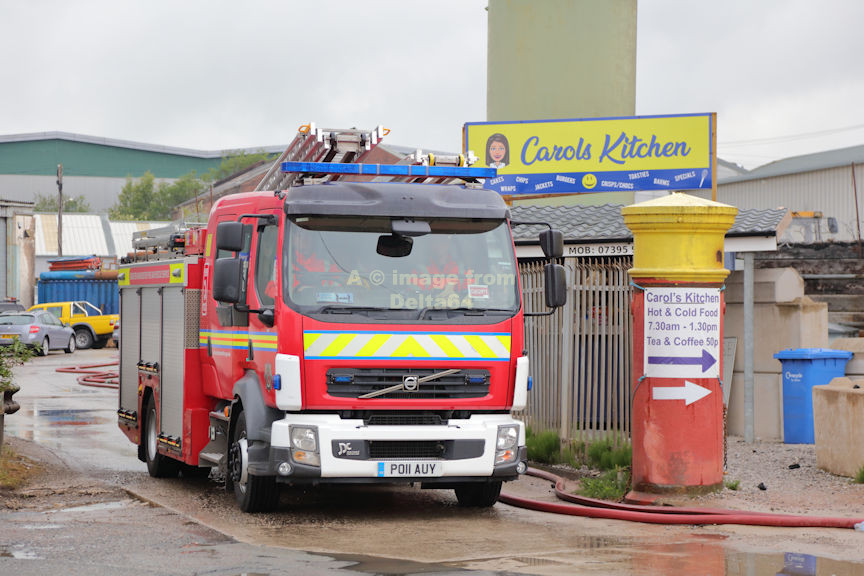 After a short break back at base, PO11AUY had returned to Westhoughton on relief duties, 10 June 2020.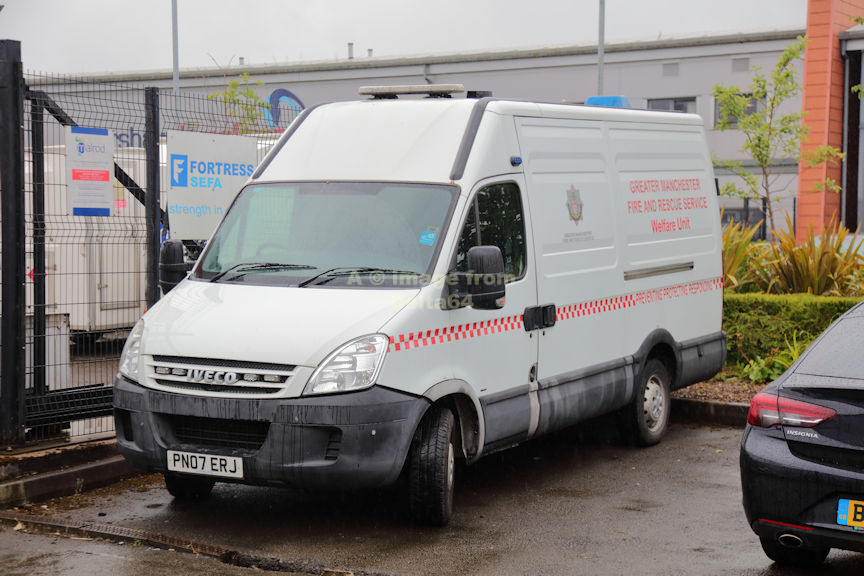 Iveco Welfare Unit PN07ERJ was seen in Westhoughton. 10 June 2020.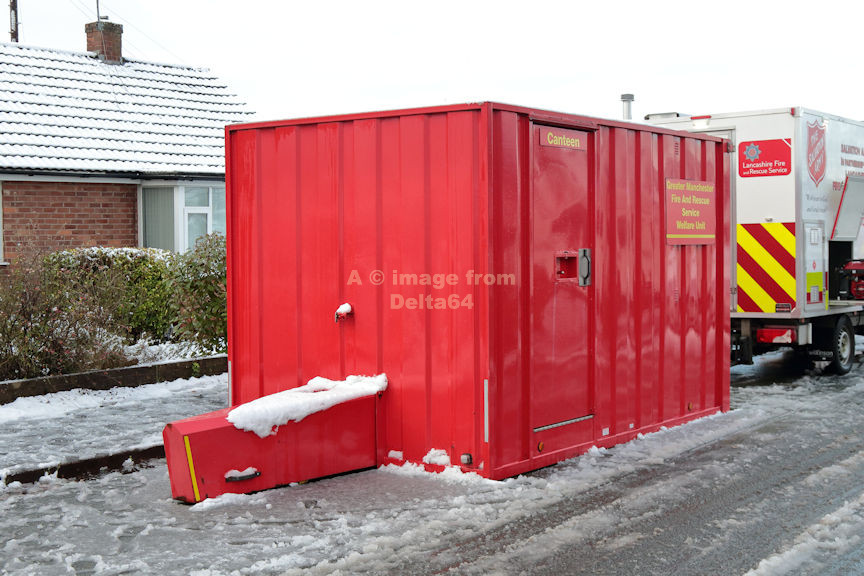 This Welfare Unit is towed by the vehicle above. It was seen at an incident in Leigh, 28 December 2020.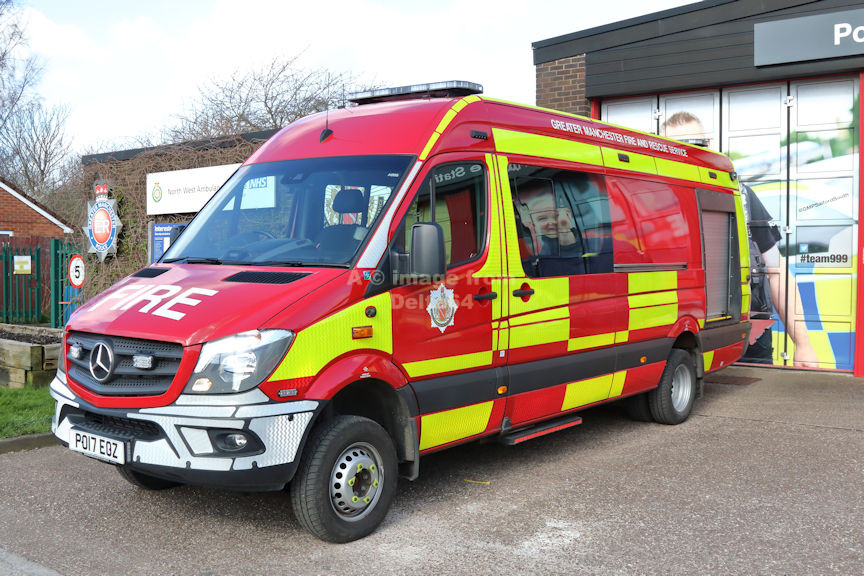 Mercedes Sprinter WFU PO17EOZ was seen on the station forecourt, 12 March 2020.