MAKE PUMPS 8, H.P.3
VIBE, BRADSHAWGATE, BOLTON
24 JULY 2008.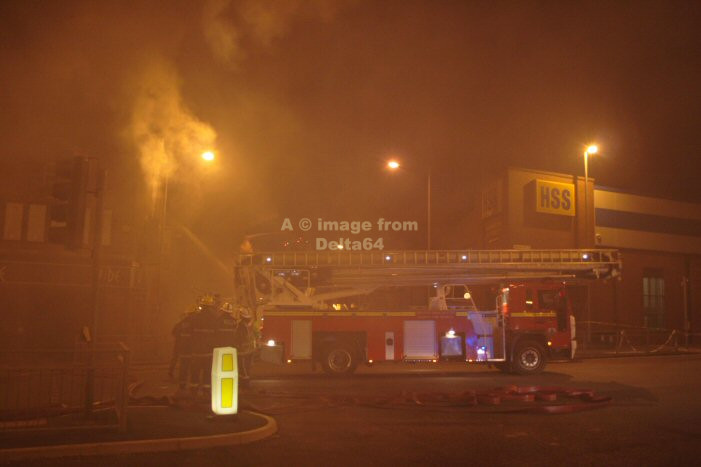 I began to encounter quite dense smoke about 1/2 mile away from the incident.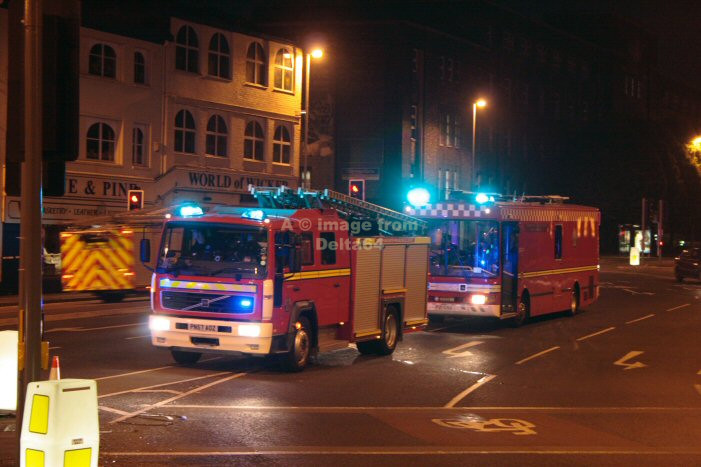 The Incident Command Unit and its support pump from Agecroft arriving at the incident.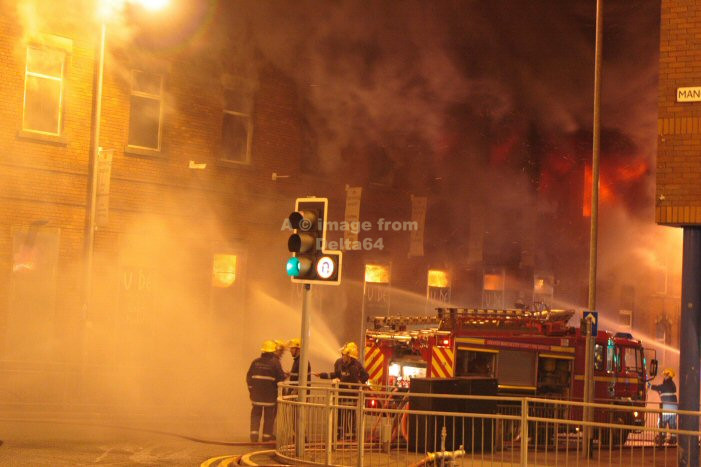 The situation was definitely beginning to deteriorate when this picture was taken.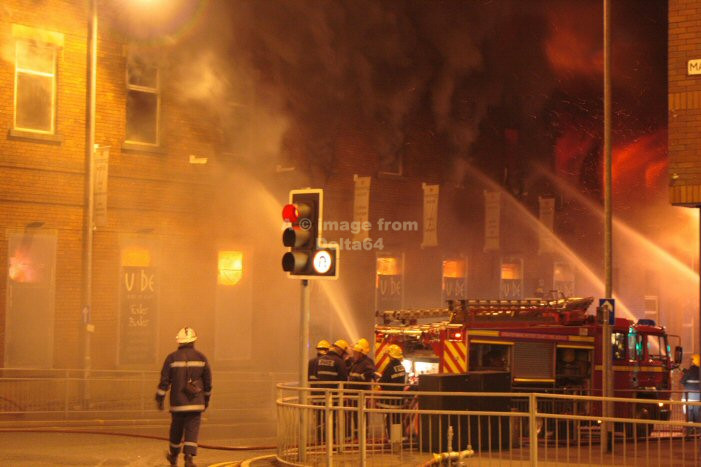 The smoke on the top floor was getting thicker with the build up of inflammable gases.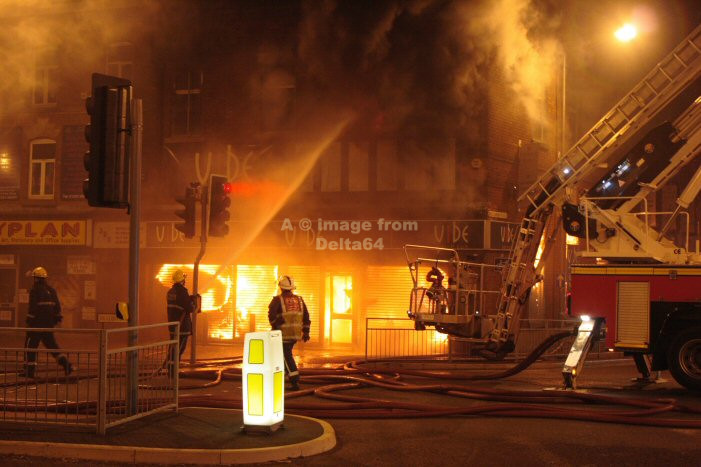 By this stage the front ground floor was also heavily involved in fire.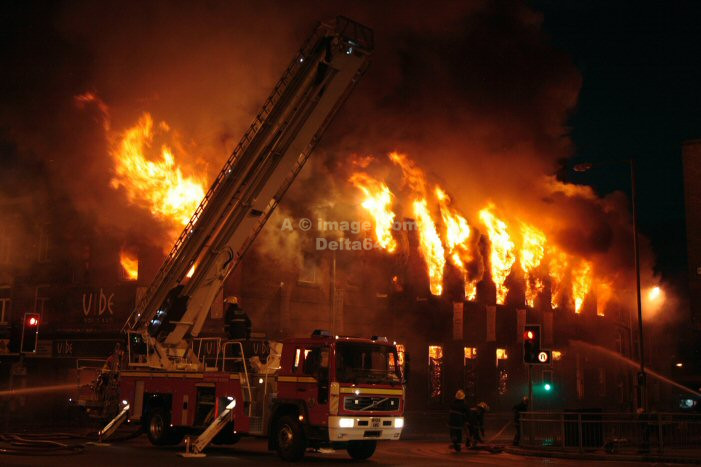 Much of the building was then engulfed in fire.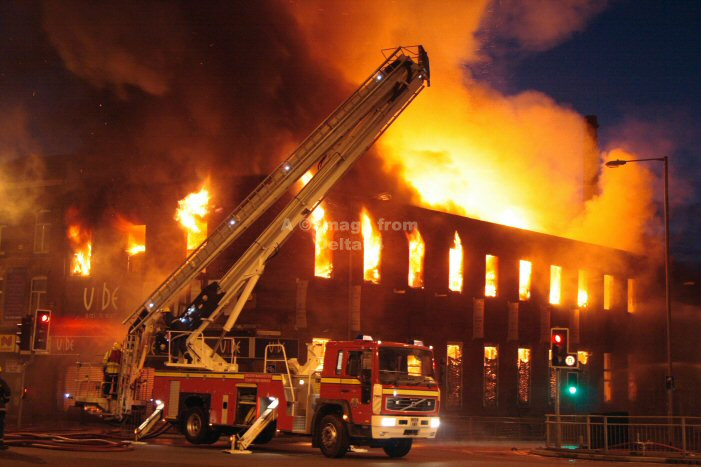 So, too, the roof.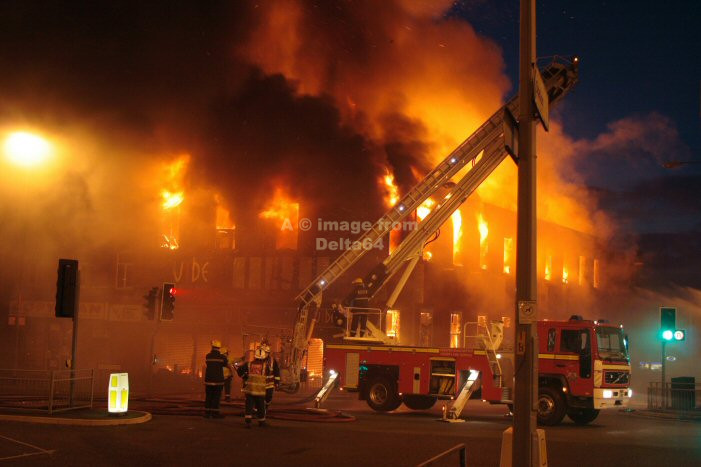 By this time there were 8 pumps, 3 Hydraulic Platforms and numerous specials in attendance.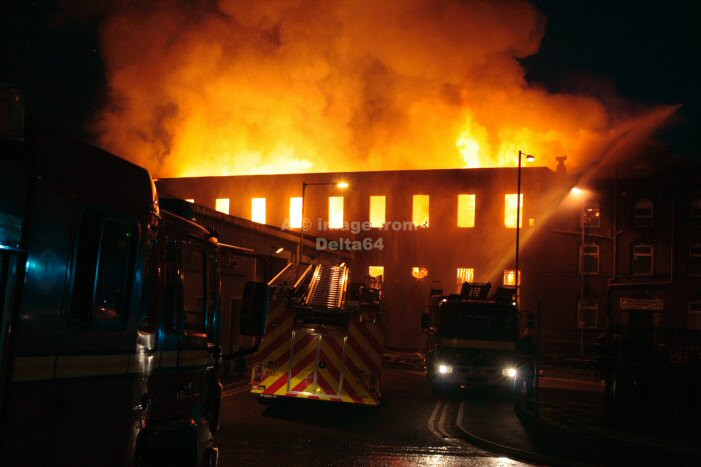 Our view from the SACU [Salvation Army Catering Unit].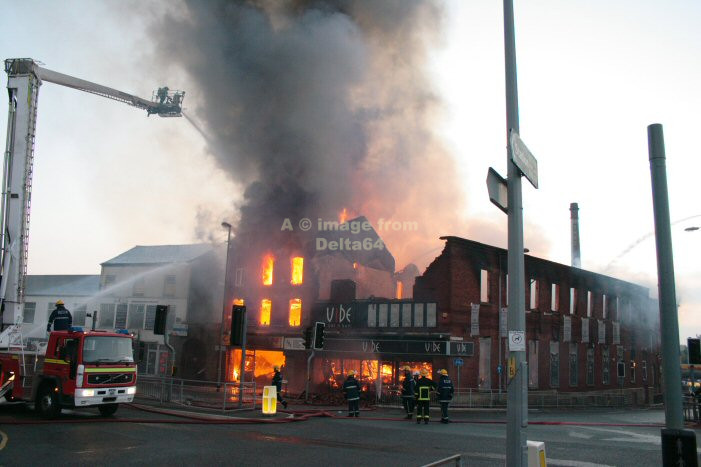 #
By daybreak, the fire had engulfed the rest of the building.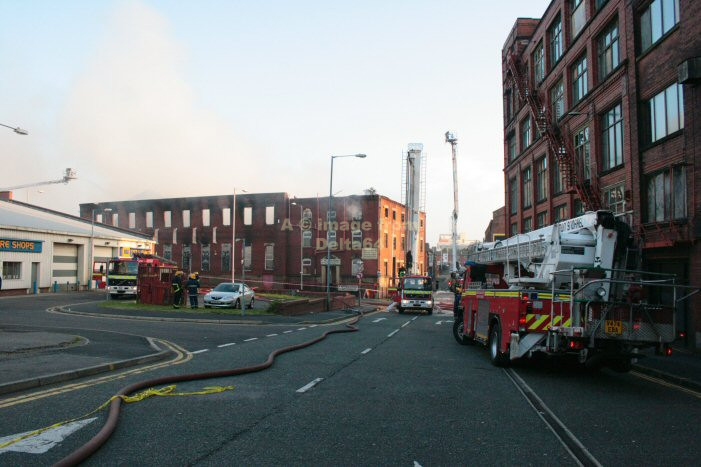 No fewer than 4 HPVs can be seen in this picture,
with Leigh on the extreme left, Stretford in the foreground, Bolton Central facing the camera and Manchester Central at the rear.