G50 BOLTON CENTRAL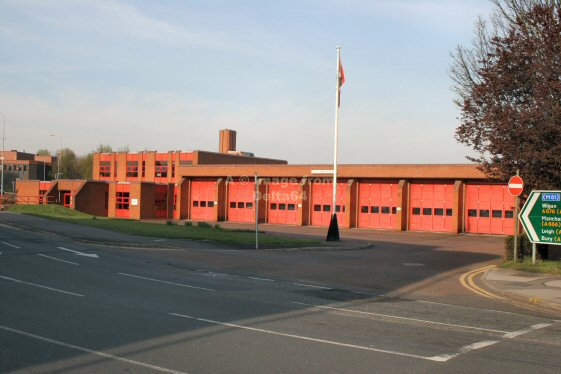 Location : Moor Lane, Bolton
Status : Whole-time
Allocation : 2 pumps, 1 HPV, plus New Dimension appliances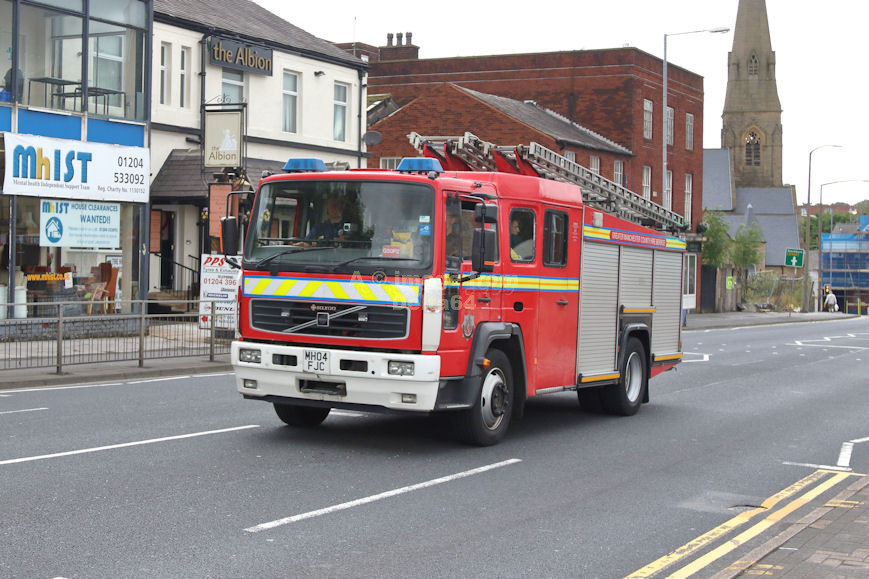 Volvo MH04FJC was seen approaching the fire station, 29 July 2017.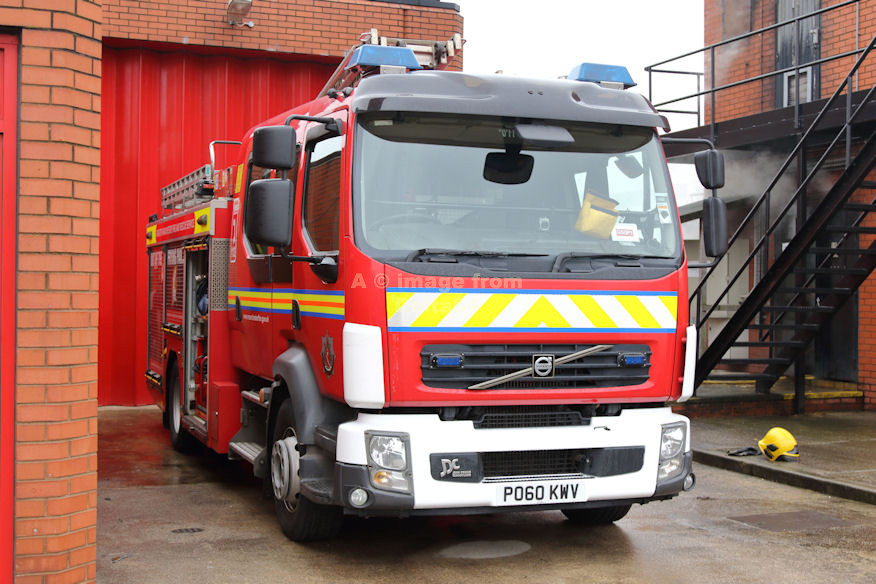 Volvo PO60KWV was seen at the rear of Salford Fire Station, 17 January 2017.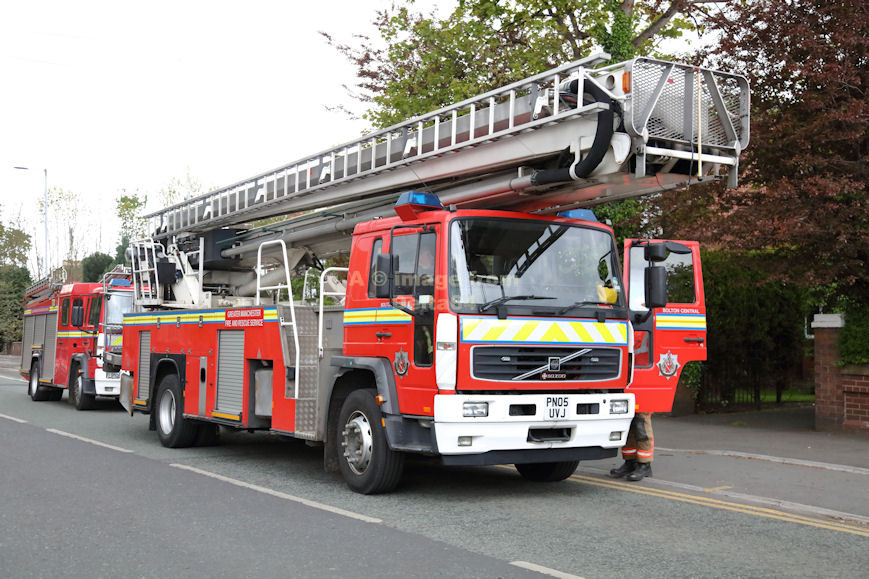 HPV PN05UVJ was seen arriving on relief duties at a 16 pump fire in Withington, 26 April 2017.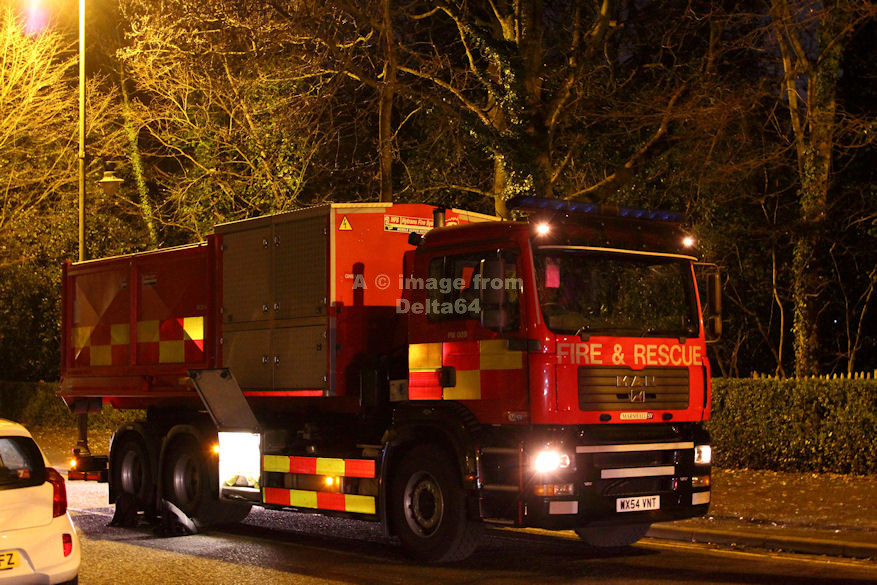 PM089 WX54VNT was seen at an incident in Wigan, 26 March 2015.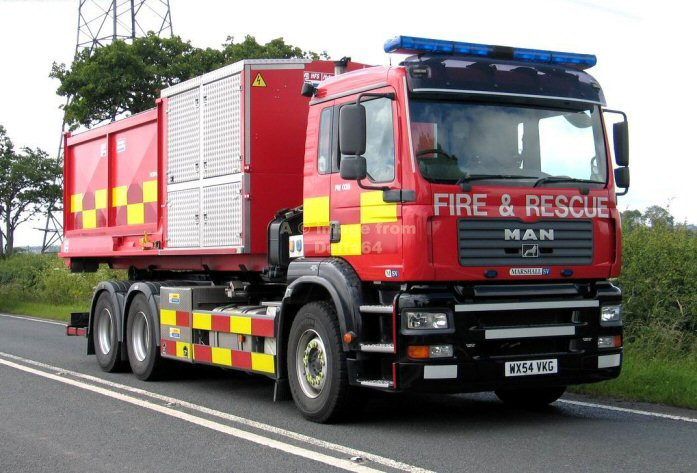 PM038 WX54VKG was seen at Toll Bar, near Doncaster during the floods there, 1 July 2007.
[Copyright picture ~ Simon N. Rowley and reproduced with permission.]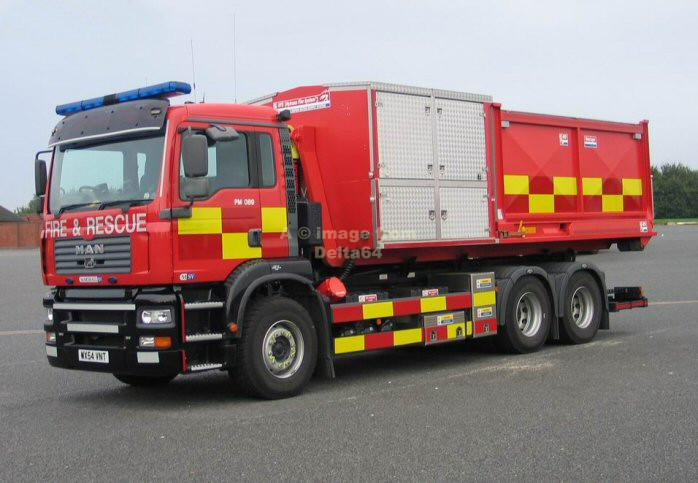 PM089 WX54VNT was seen at Strensham Services on the M5 heading to Gloucester to assist with the floods there, 23rd July 2007.
[Copyright picture ~ S. N. Rowley and reproduced with permission.]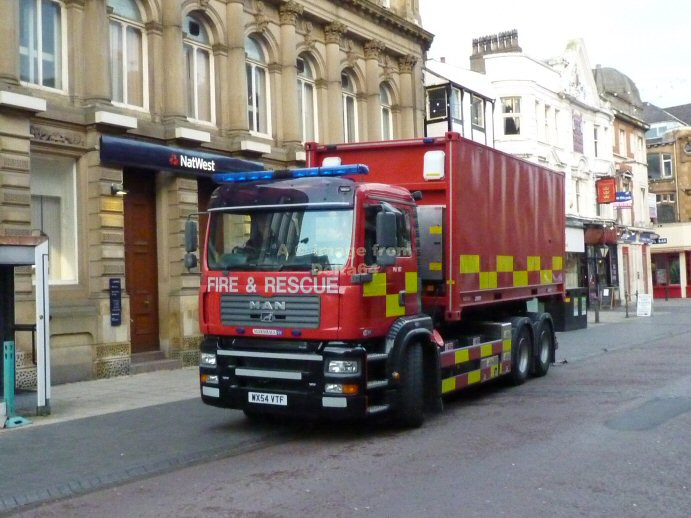 PM187 WX54VTF was seen in Bolton Town Centre, 2o November 2010.
[Copyright picture ~ K. Savage and reproduced with permission.]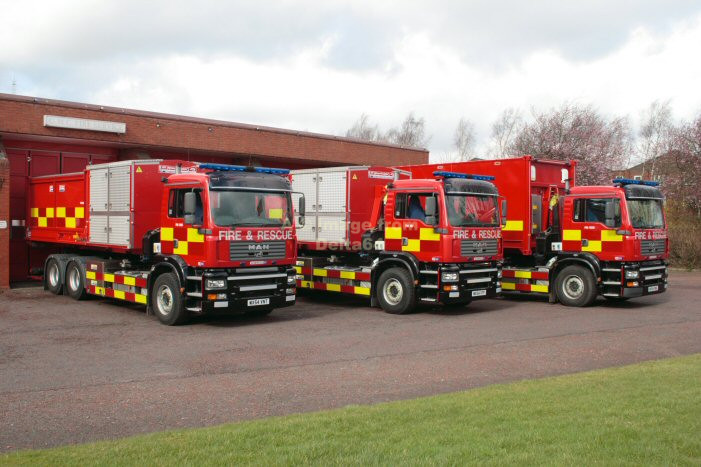 All three New Dimension Appliances were seen on the forecourt, 7 March 2008.
L to R ~ PM089 with HVPU and hose box, PM187 with double hose box, and PM038 with MDD Unit.
[Note: the number of Prime Movers dropped to two in early 2010, with the transfer of PM038 to Bury.]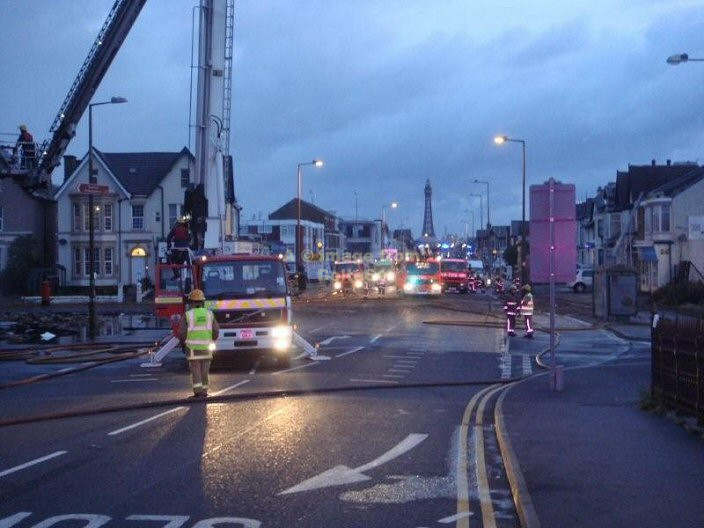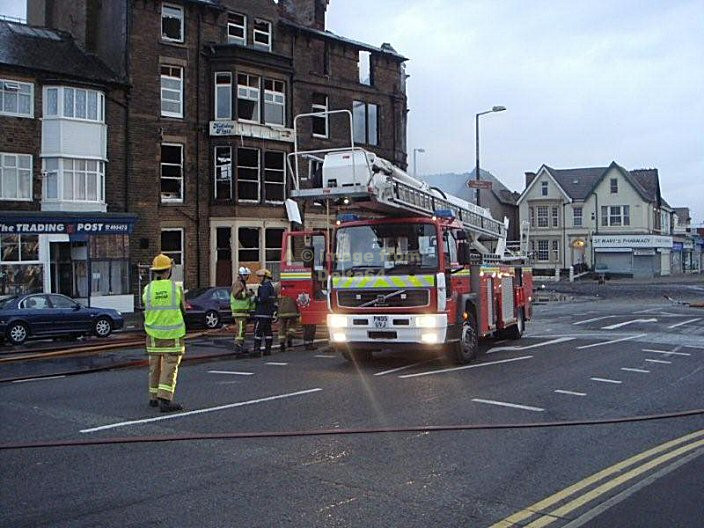 Yes, that really is Blackpool Tower in the background as PN05UVJ was seen at a major fire in the resort, 28 July 2009.
[Copyright pictures ~ T.S.C. and reproduced with permission.]