19th December 2007 ~ Page 1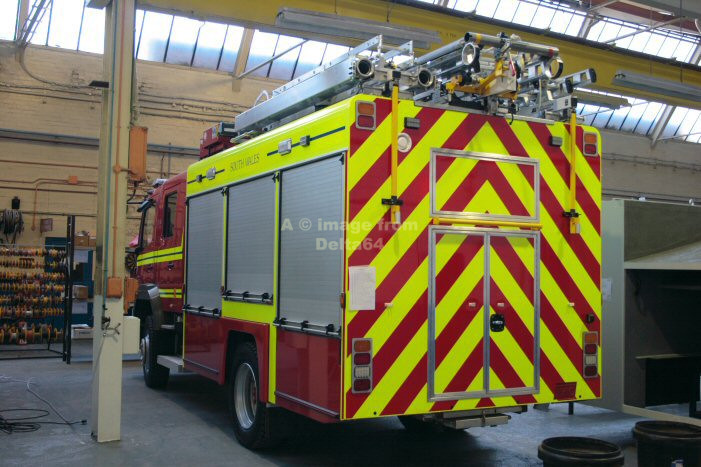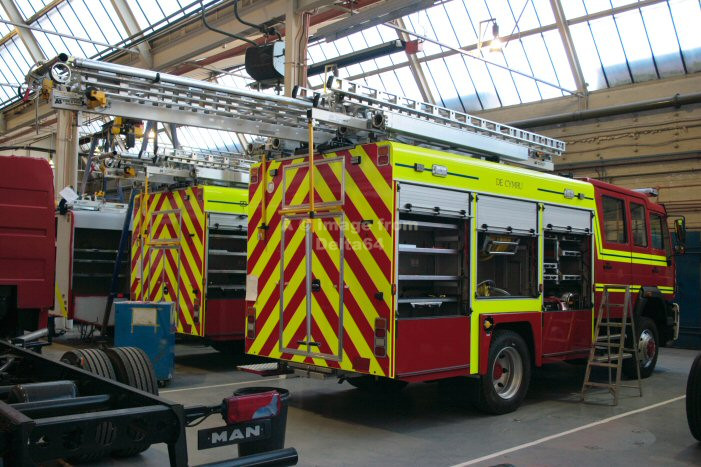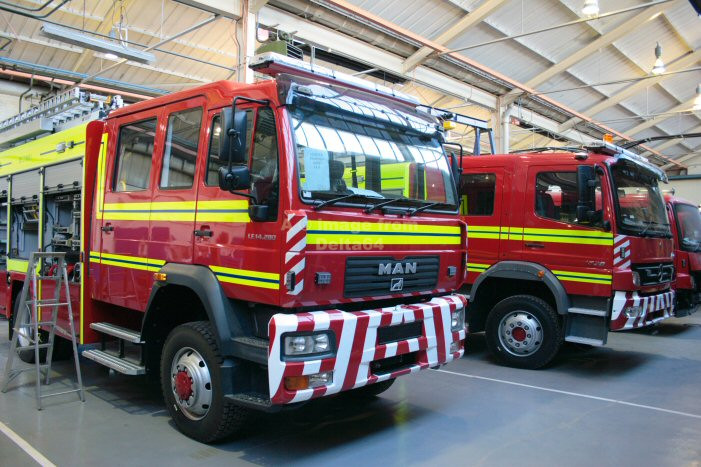 The above 3 pictures show a mixture of MAN and Mercedes 4x4 vehicles for South Wales.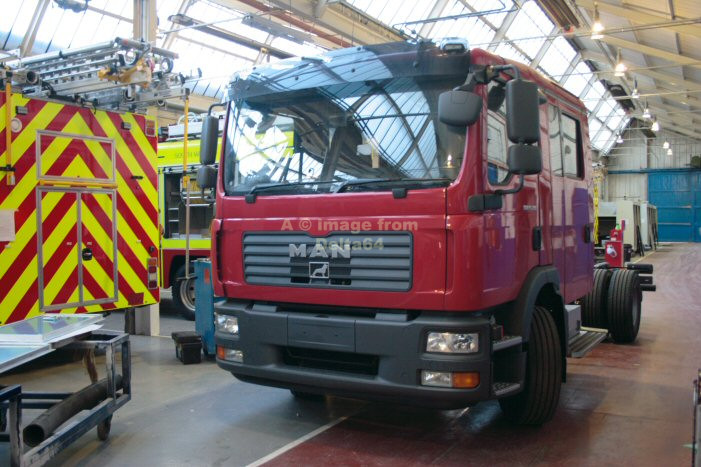 Above is the new MAN chassis for Cheshire Fire & Rescue Service.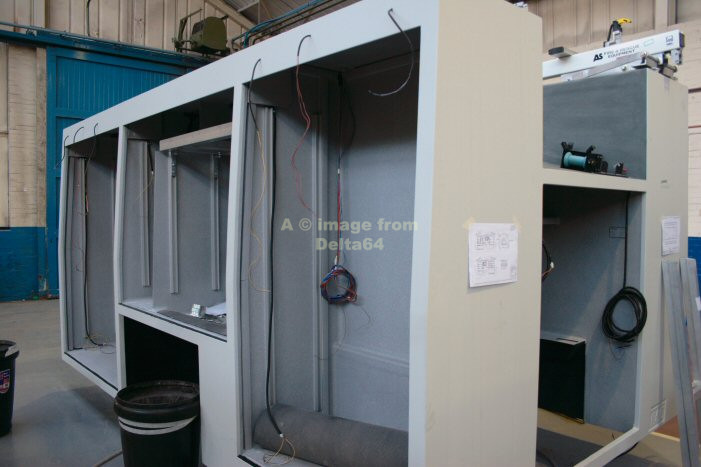 Although not immediately obvious from this picture, Plastisol have vastly improved the finish to the locker areas in this body for Cheshire.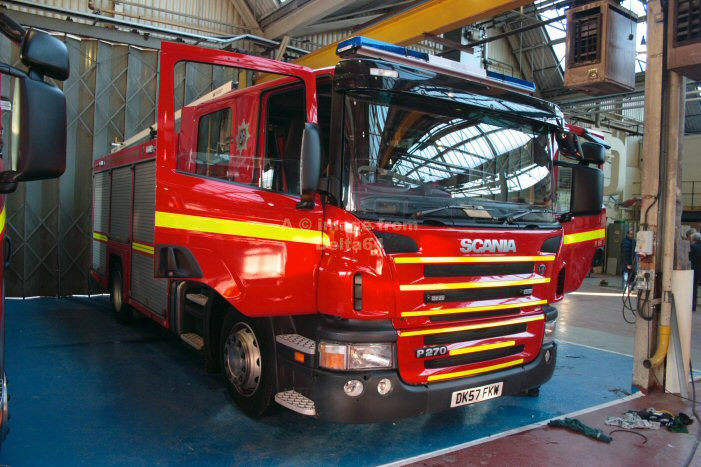 One of the recently registered Merseyside Scanias, DK57FKW carries fleet number 1354.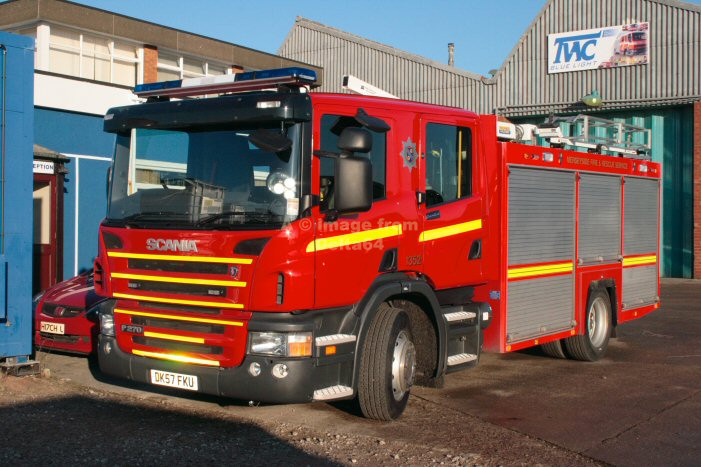 Similar appliance DK57FKU carries fleet number 1352.