7 September 2007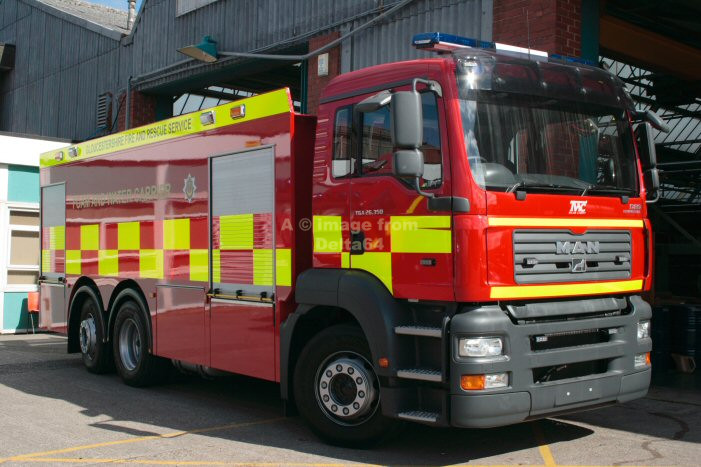 MAN Foam And Water Carrier for Gloucestershire Fire & Rescue Service.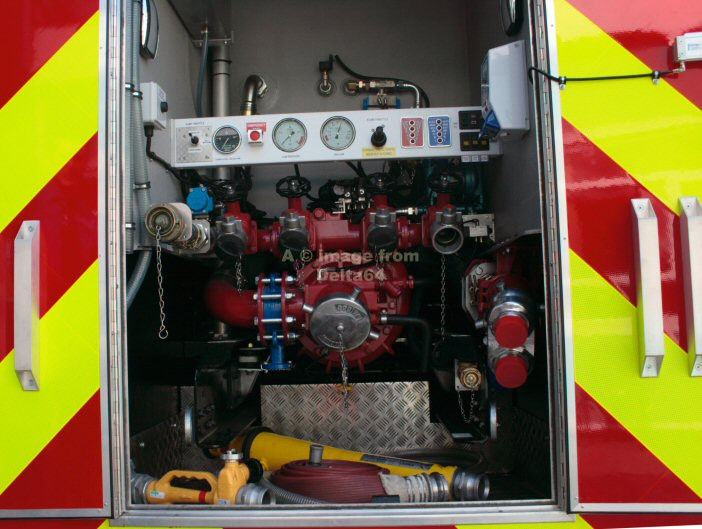 The pump bay on the above appliance.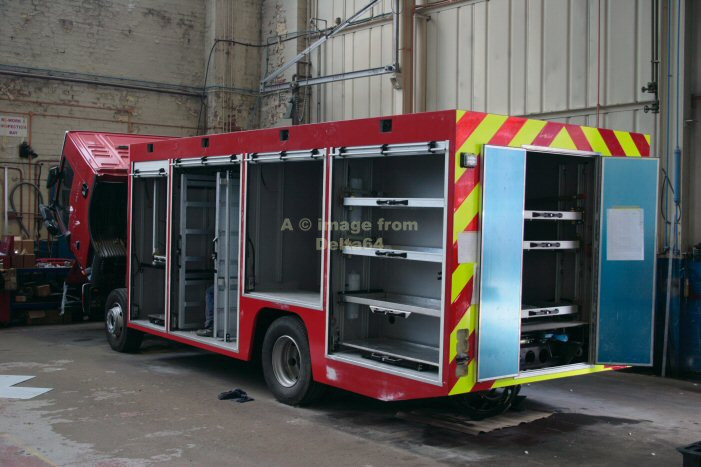 New MAN Rescue Tender for Devon & Somerset Fire and Rescue Service.
When completed it will displace the appliance below.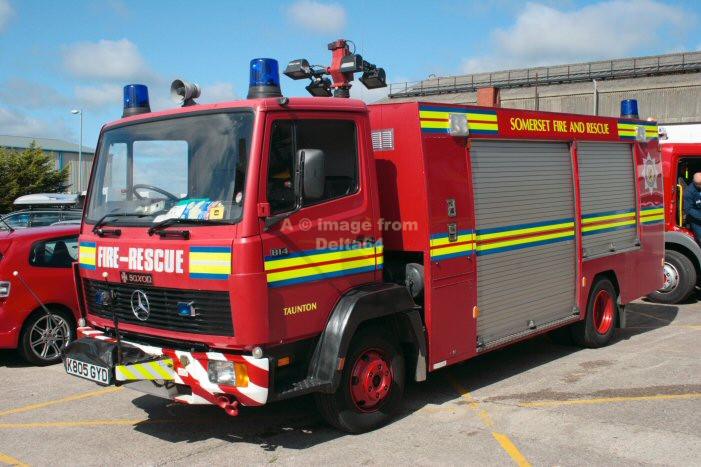 Mercedes Rescue Tender K805GYD from Taunton was also seen at TVAC.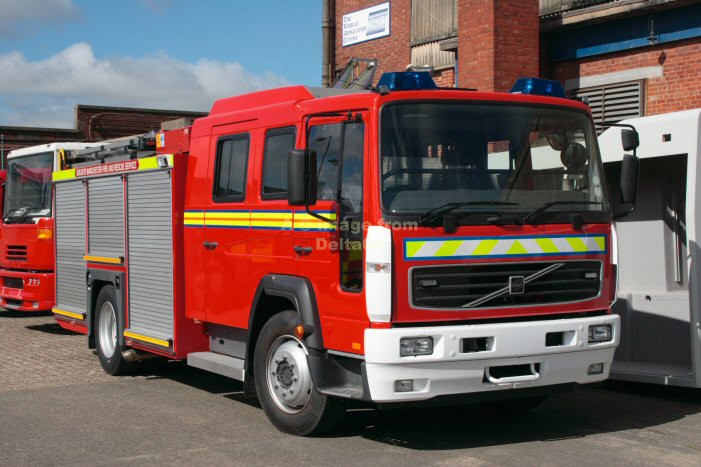 This new Volvo FLH for Greater Manchester Fire & Rescue Service looked resplendent in the sunshine.