BUILDING FIRE
STUMP LANE, CHORLEY
31 MAY 2010
The Lancashire Fire & Rescue website shows the time of call as 0048. I was called for SACU duty at approximately 0215 and the night-time pictures were taken between 0315 and 0330. The daybreak pictures were taken from 0530 onwards. All pictures were taken from OUTSIDE the safety cordons.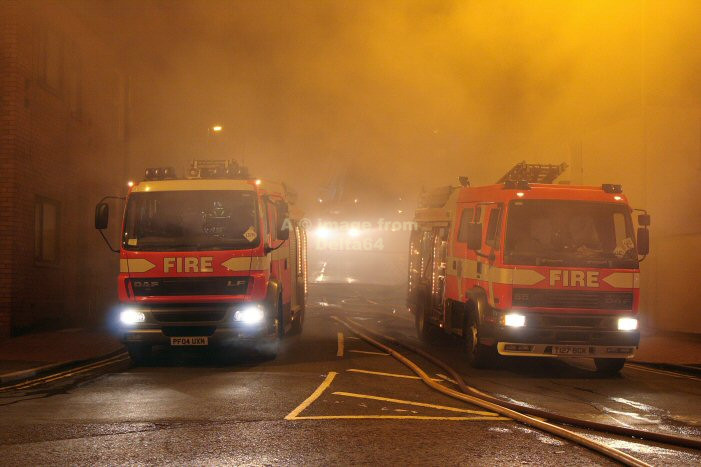 PF04UXN from Penwortham and T127BCK [reserve] from Chorley and the ALP from Preston just visible in the background in the smoke.
CSU from Blackburn with support pump, and in the distance EPU from Burnley with its support pump behind.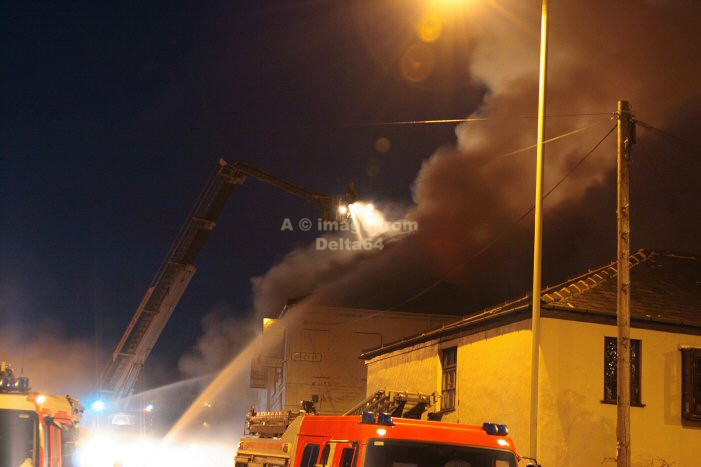 Large volumes of smoke pour out of the affected building with an attack made by the A.L.P. from Preston.
[PLEASE NOTE ~ a more dramatic picture will be placed here later this week after publication in local newspapers.]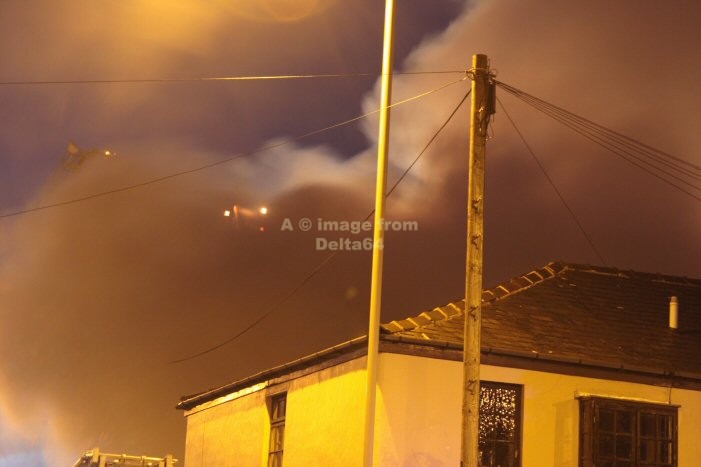 With such an intense fire, all the houses in the adjoining street in the foreground were evacuated. Many had windows cracked.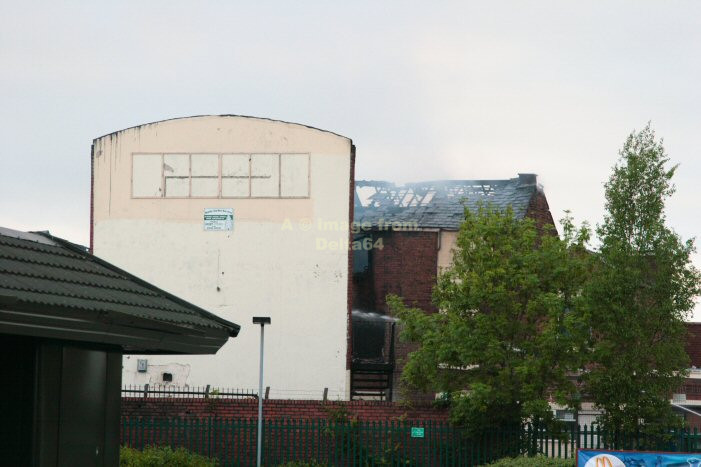 This shot of the rear of the building was taken from MacDonald's car park.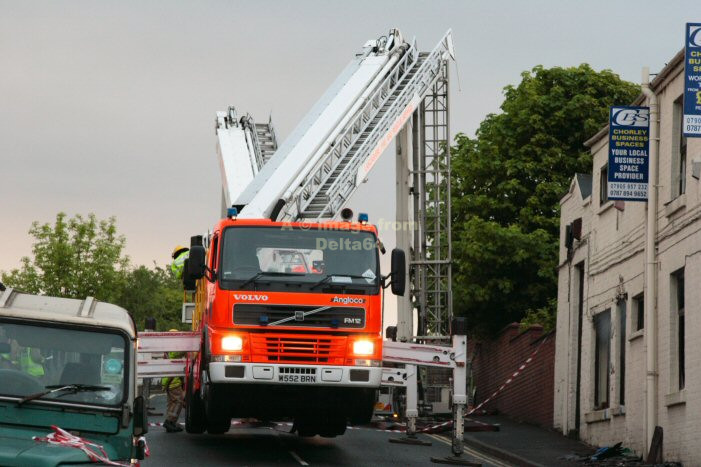 ALP W552BRN from Hyndburn, with the ALP from Preston just visible behind.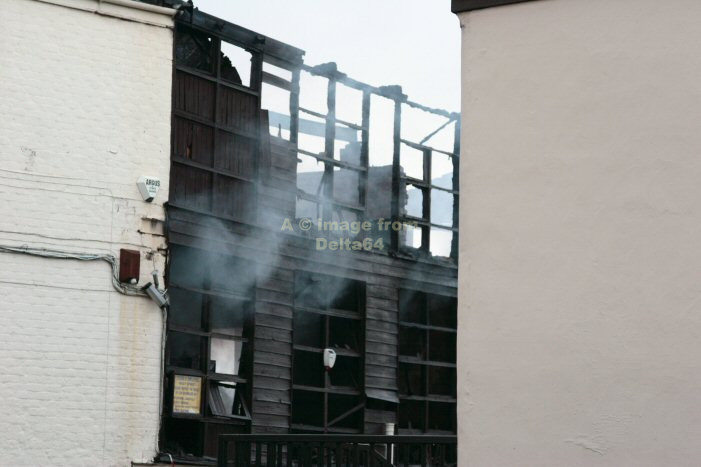 By daylight, the extent of the damage was becoming clearer.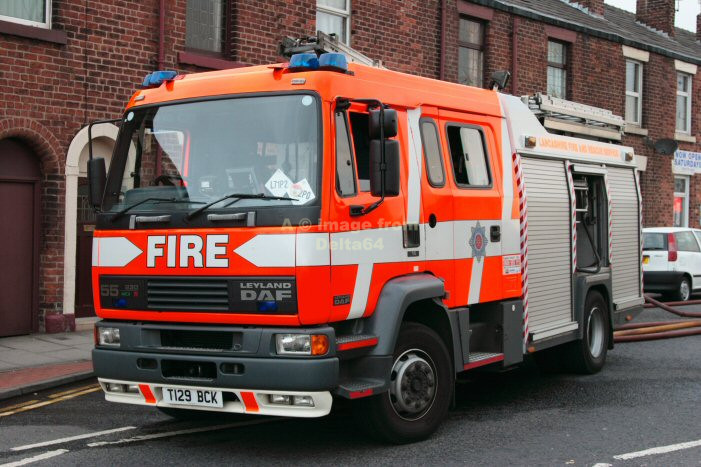 Daf 55 was in use again at Blackburn, but this time as a reserve for the 2nd appliance.
[Last week's incident on Winter Hill showed it as a reserve for L71P1]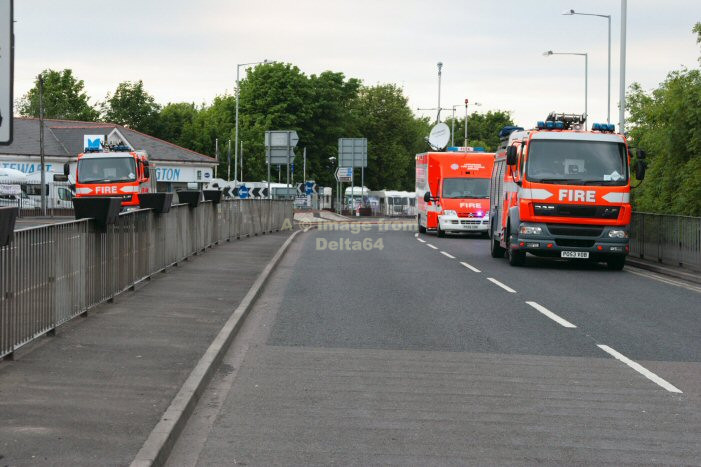 With the main A6 closed, appliances were parked on both sides of the dual carriageway.
The one on the left was from Darwen, that on the right from Fulwood with the Blackburn C.S.U. behind.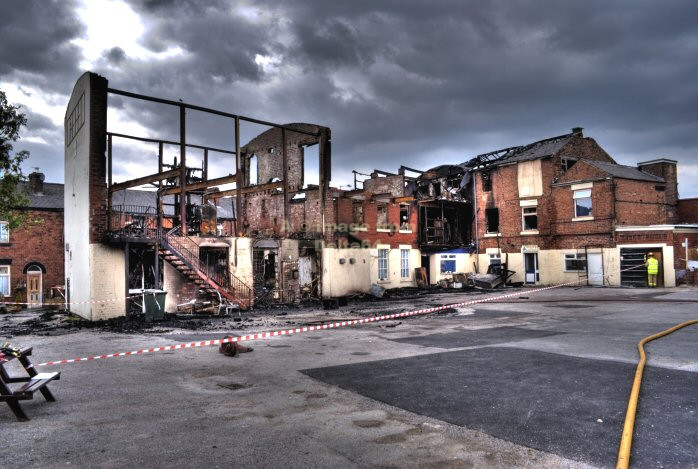 This picture shows the remains of the building by 1600 on 31 May 2010.
[Copyright picture ~ S. Blackledge and reproduced with permission.]