MAKE PUMPS 10
MOORLAND FIRE
MAST LANE, HORWICH.
23 MAY 2010
This incident was on Winter Hill and crews had great difficulty accessing the fire which was over quite a large and remote area.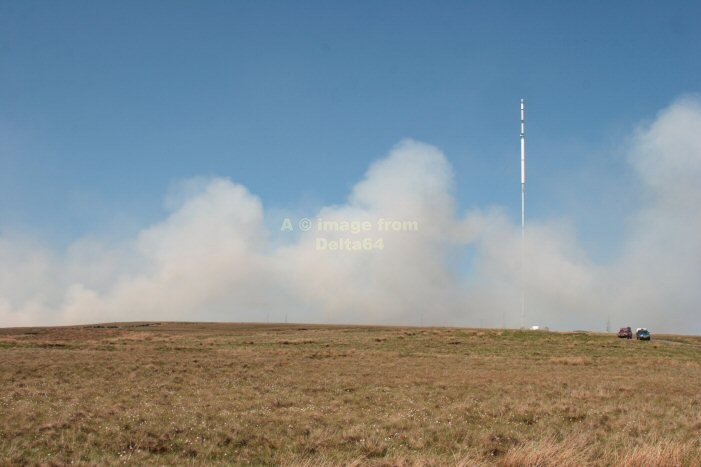 The lower part of the famous mast was completely shrouded in smoke at the outset.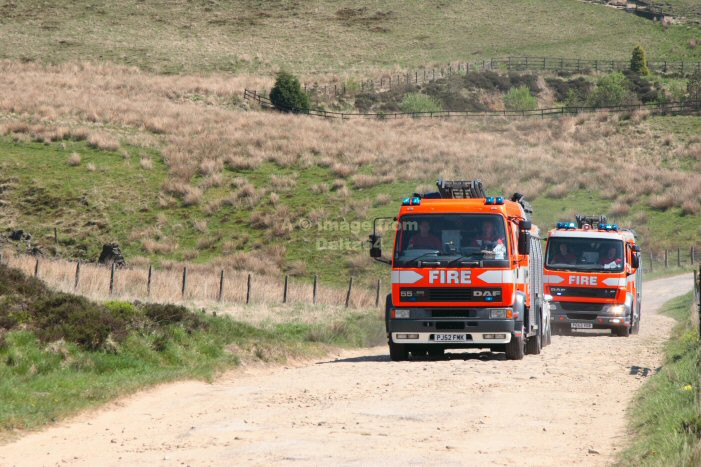 Daf 55 PJ52FMK from Bamber Bridge and Daf LF PO53VOB from Fulwood were arriving on the Make Pumps 10.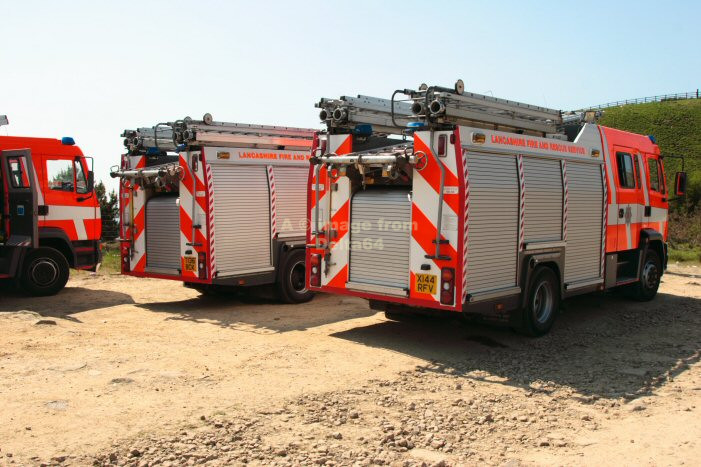 Appliances from Chorley and Leyland were already in attendance on Georges Lane, Horwich.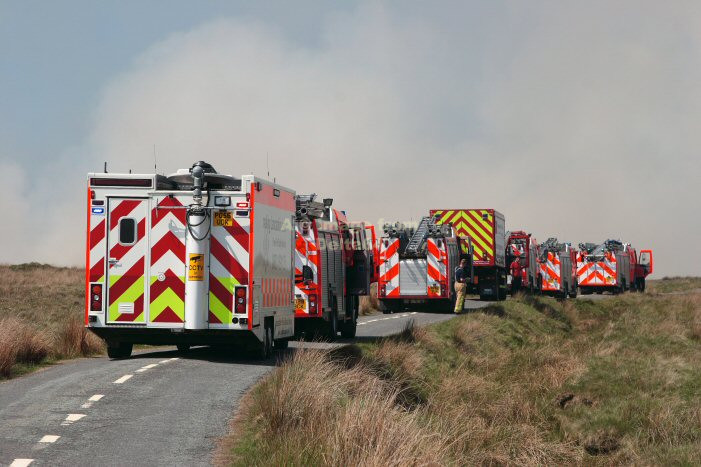 Appliances from Blackburn, Bamber Bridge, Preston and Tarleton were seen heading towards the mast.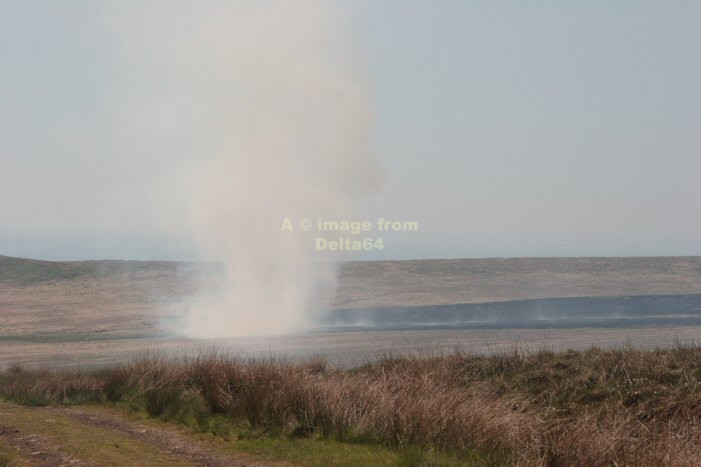 The telephoto lens makes the distance away slightly deceptive.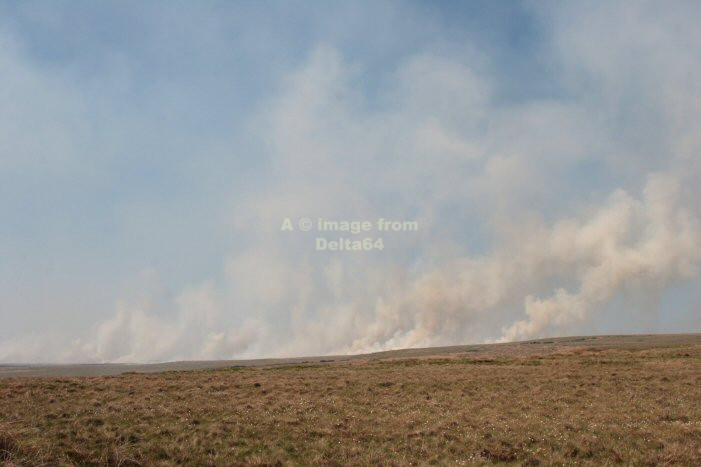 Hopefully this picture indicates the large firefront facing the firefighters.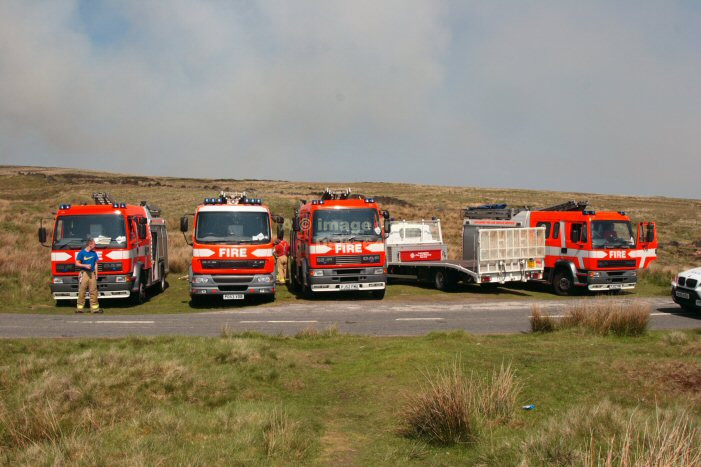 Appliances from Chorley, Fulwood, Bamber Bridge and Rawtenstall were parked some way from the mast.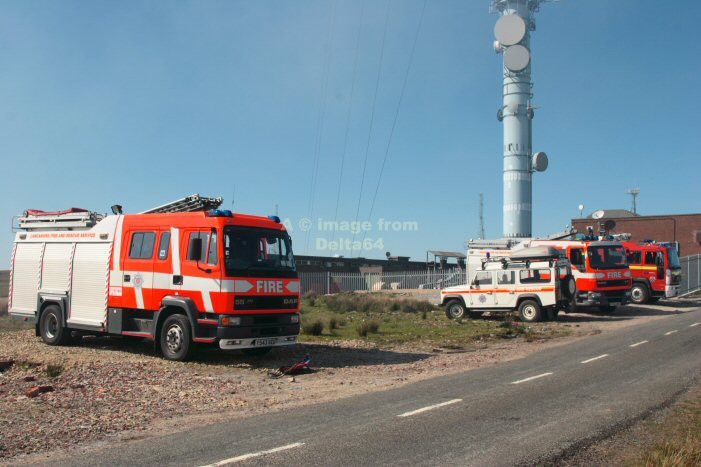 Appliances from Tarleton, Chorley, Preston and Horwich were parked adjacent to the mast.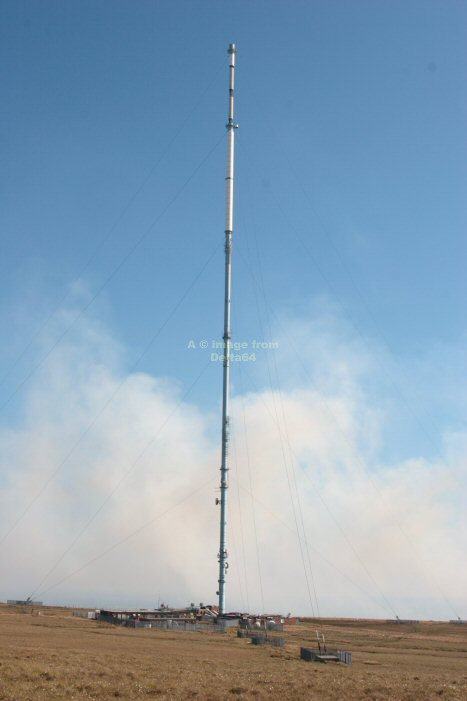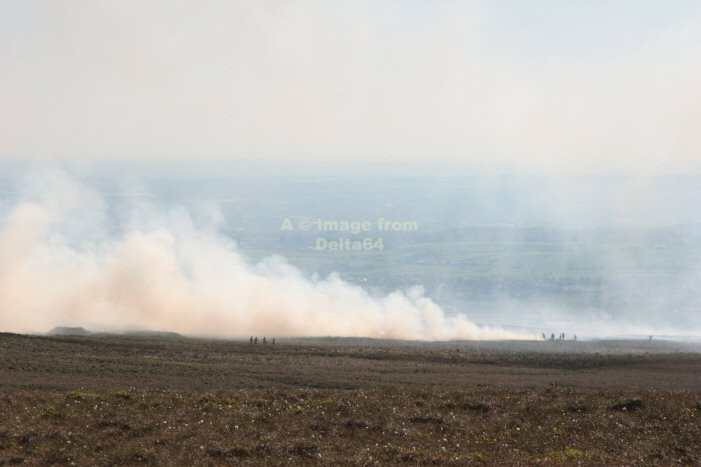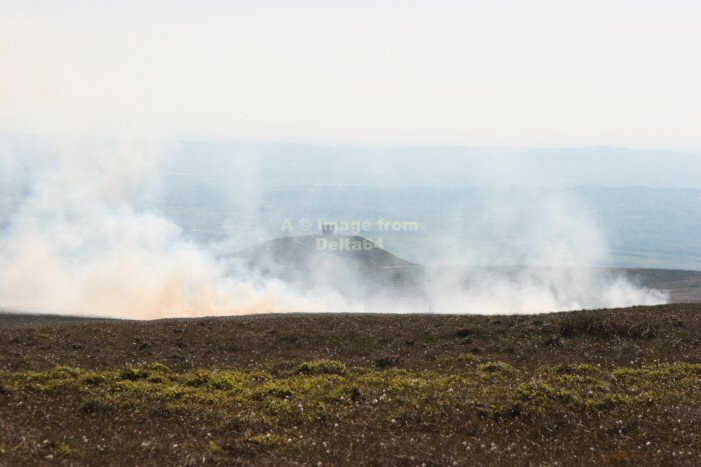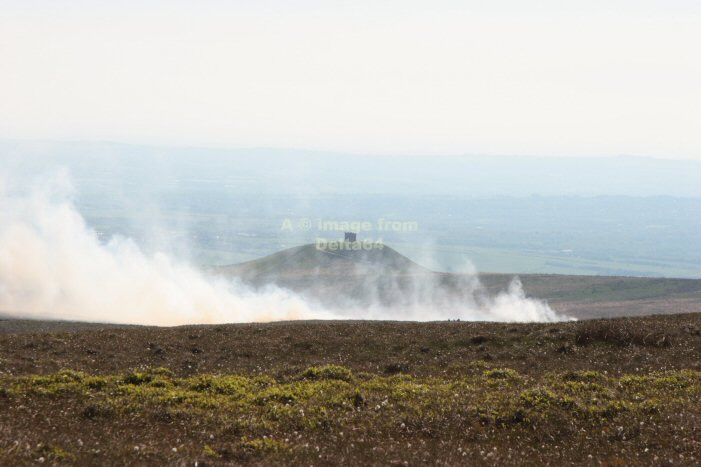 A rare opportunity to actually look down on Rivington Pike.
[Special thanks to Greater Manchester Police for assistance with the pictures in this area.]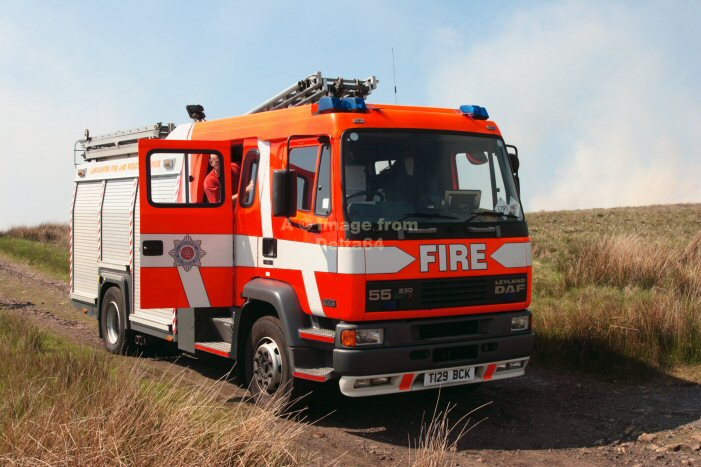 Daf 55 T129BCK was on the run as a reserve at Blackburn where it was support pump for the CSU on Winter Hill,23 May 2010.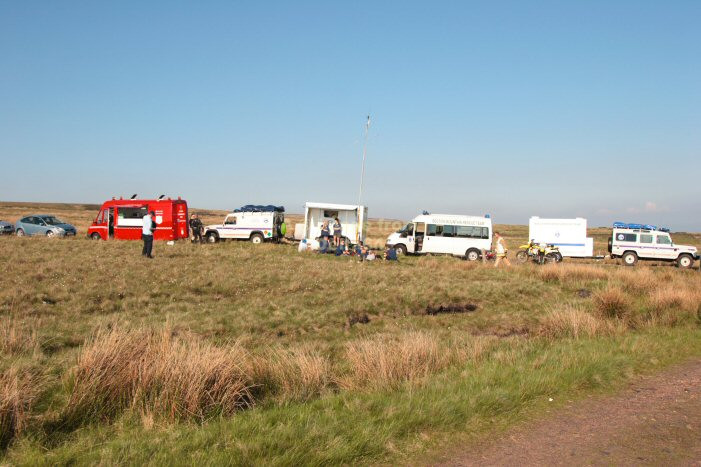 Valuable assistance was given by the Bolton Mountain Rescue Teams...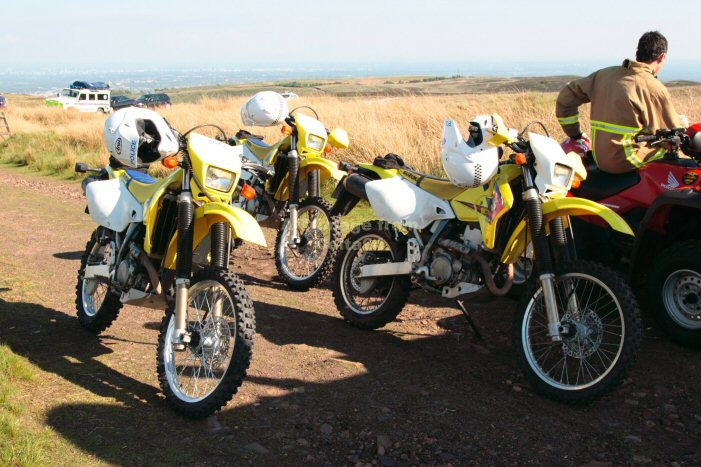 ...and of course from the Police on these off-road bikes.