B2 STOCKTON HEATH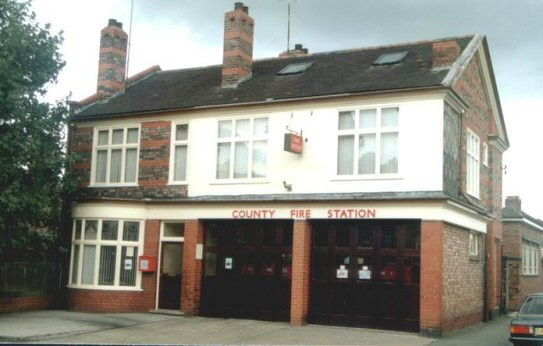 The old fire station was on London Road very close to the centre of Stockton Heath seen here 17 August 1990.
[Copyright photograph ~ S. N. Rowley, Fire-Aid International, and used with permission.]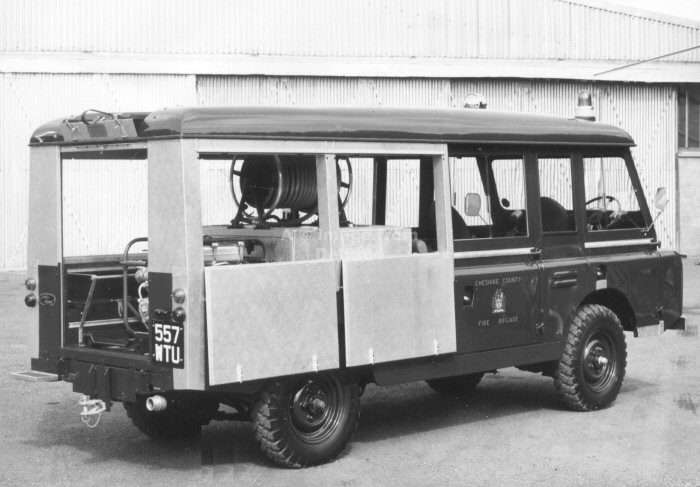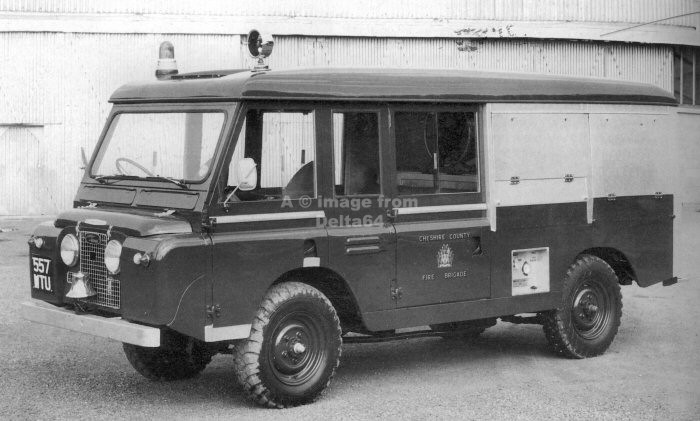 Two intersting pictures of Land River L4P 557WTU
[Pictures courtesy MF&RS and reproduced with permission.]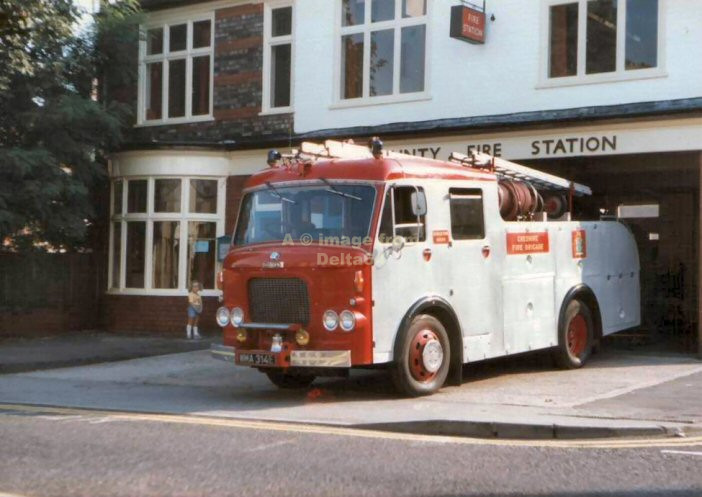 Dennis F38 WMA314E was seen on the station forecourt.
[Copyright photograph Neil Green ~ courtesy Simon Rowley, FireFotos Archive.]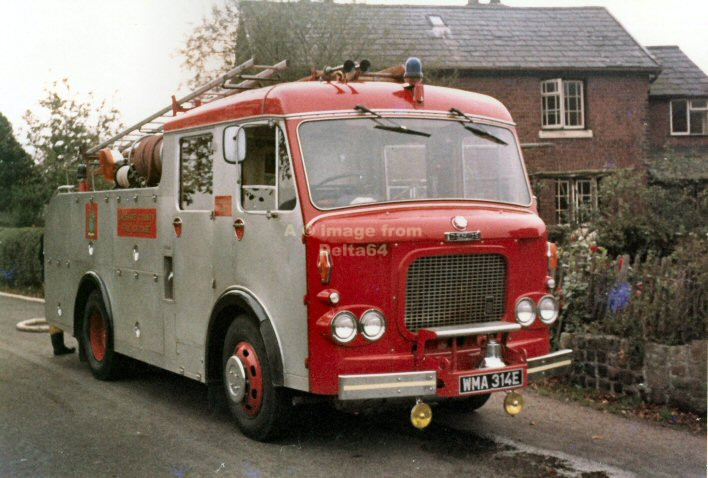 Dennis F38 WMA314E seen again but at an incident.
[Copyright picture ~ R. Simpson and reproduced with permission.]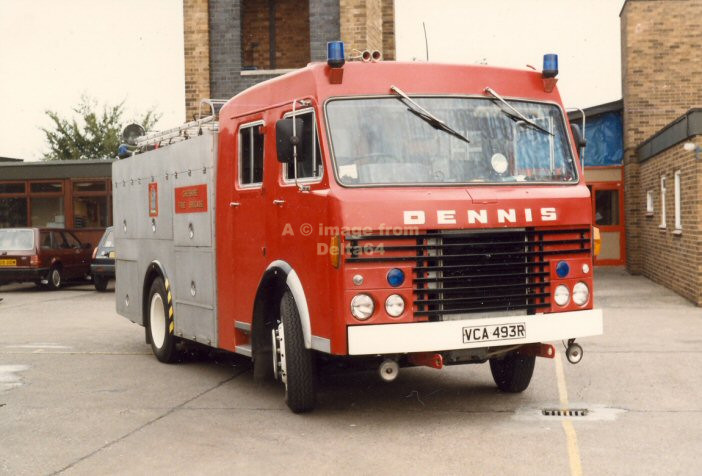 'Low Height' Dennis R series, VCA493R, seen in use as a reserve at Widnes, 13 July 1986.
[Copyright picture ~ K. Howarth and reproduced with permission.]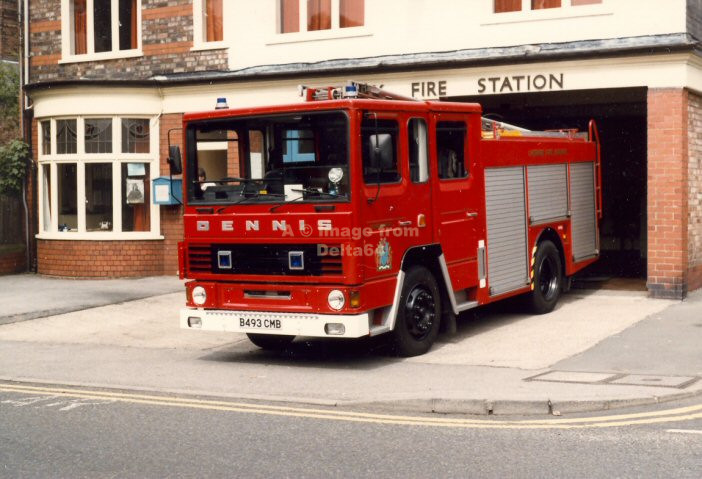 Dennis DS151 B493CMB was seen outside the old fire station, 13 July 1986.
[Copyright picture ~ K. Howarth and reproduced with permission.]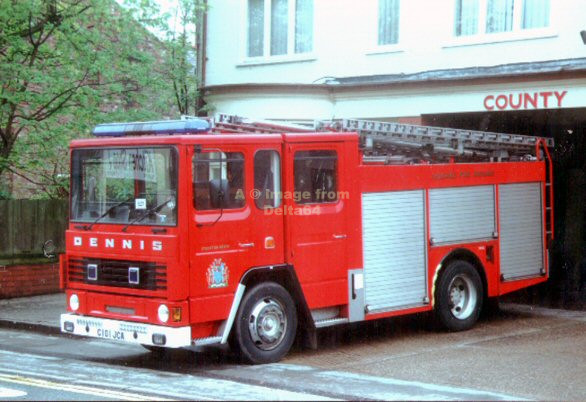 Like the appliance above, C101JCA was also a Dennis DS
(NP collection ~ courtesy Adey Allison)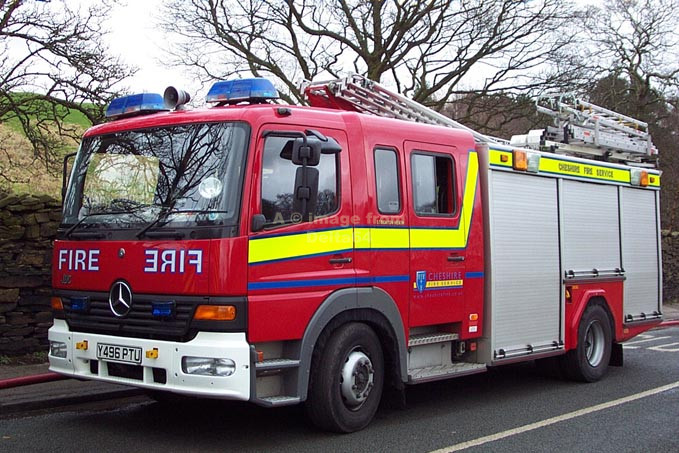 Cheshire Fire Service purchased its first two Mercedes Atego appliances in 2001.
One was allocated to Winsford, the other Y496PTU seen above, was allocated to Stockton Heath.
It was seen on relief duties at Nab Quarry, Pott Shrigley, 8 February 2003.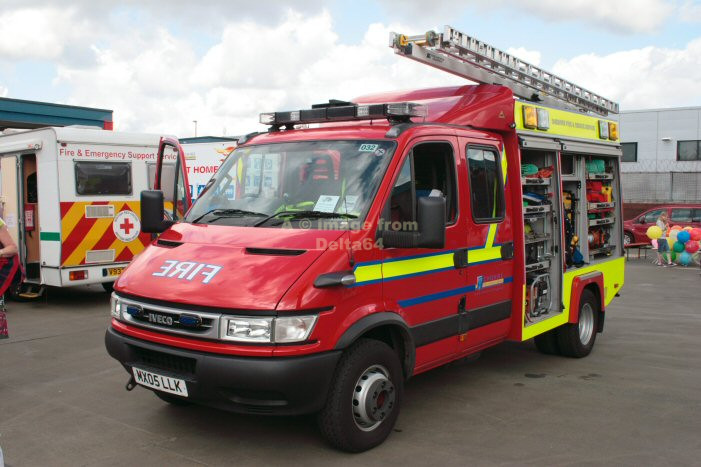 Iveco LFA MX05LLK was seen at Warrington Fire Station, 25 July 2009.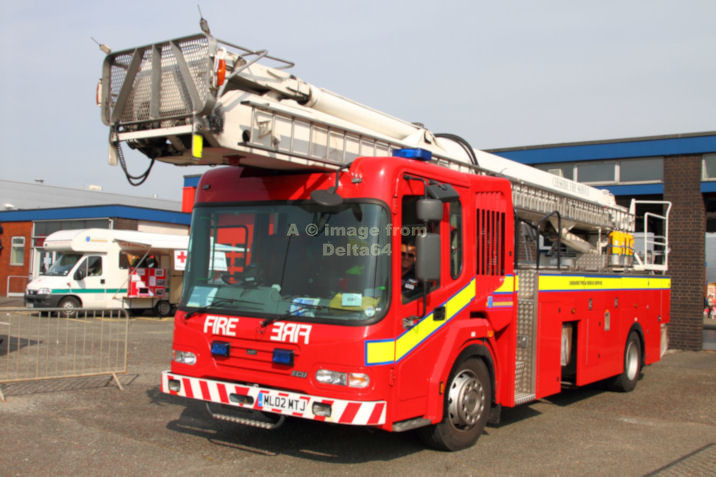 Cheshire's ERF aeriel appliance ML02MTJ was sen at Warrington Fire Station, 9 September 2012.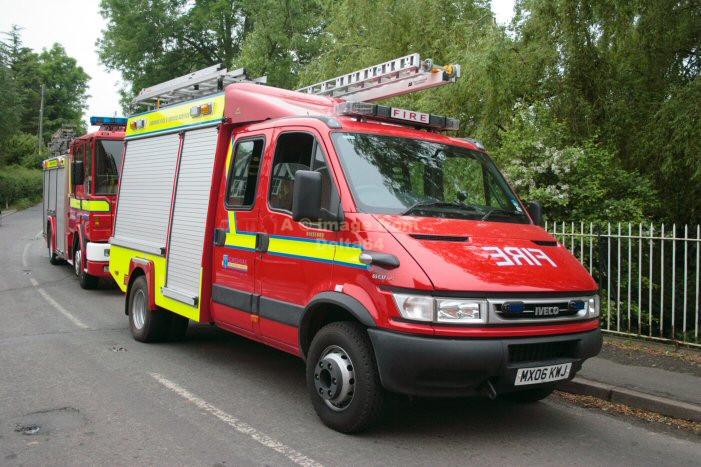 Iveco MX06KWJ originally based at Winsford was seen in Warmingham, 27 May 2008.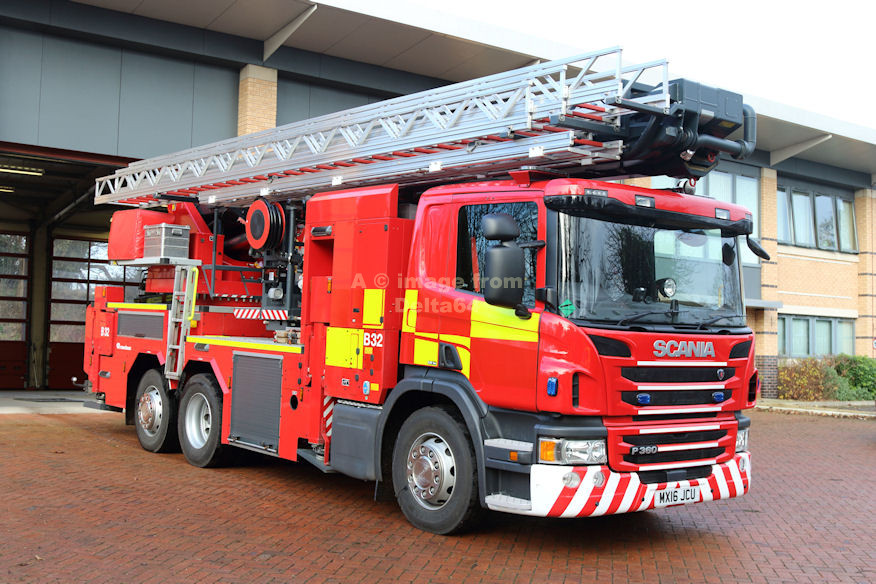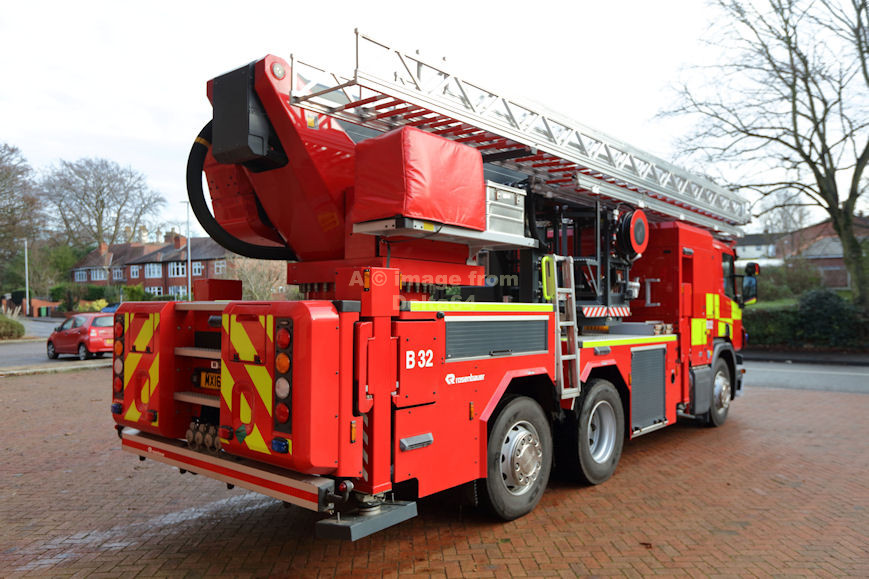 Scania ALP MX16JCU was seen on the station forecourt, 14 January 2017.
[This appliance moved to the new fire station in Lymm later in 2017.]