E03 STOCKTON HEATH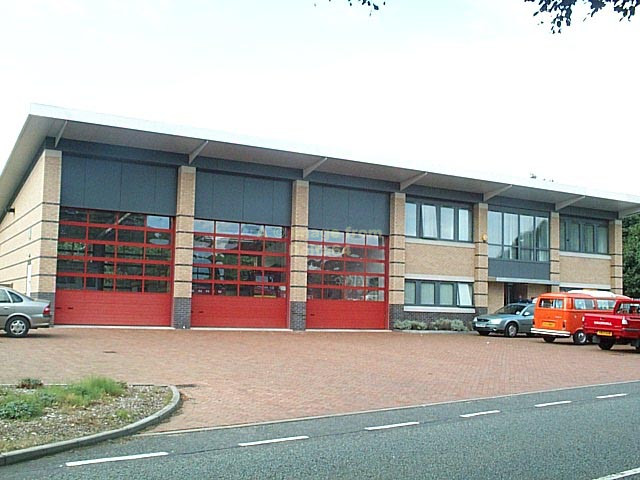 Location : Ackers Road, Stockton Heath
Status : Day-crewed
Allocation : 2 Pumps, 1 ALP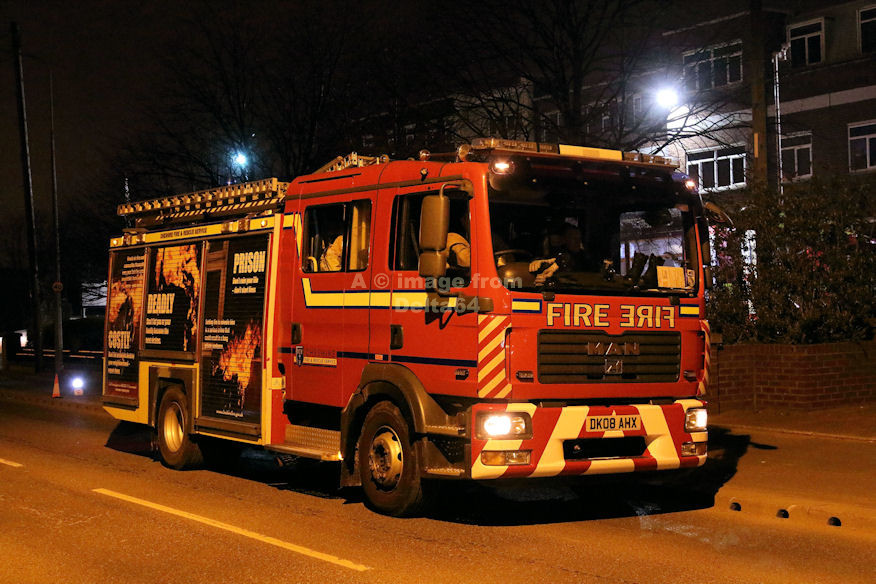 MAN DK08AHX was seen at a 12 pump fire in Widnes, 23 March 2016.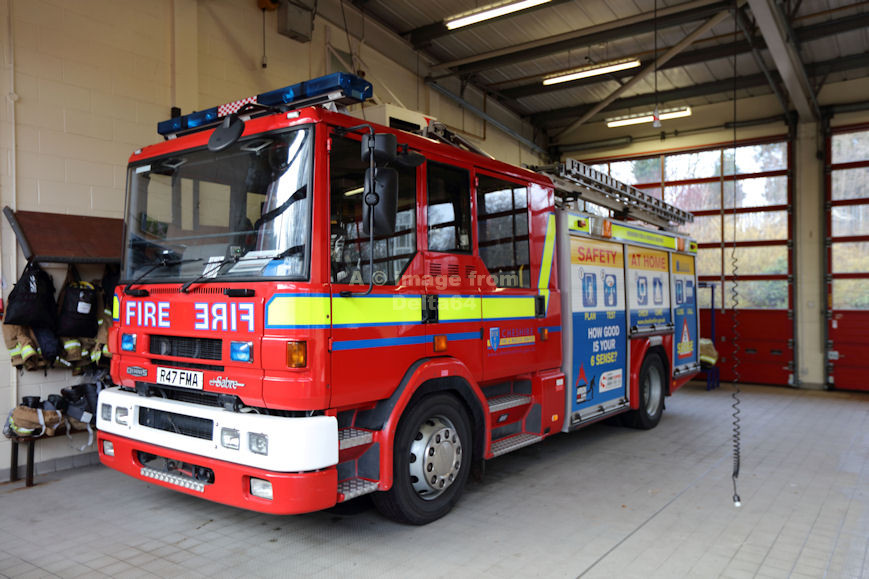 Dennis R47FMA was seen in the station, 14 January 2017.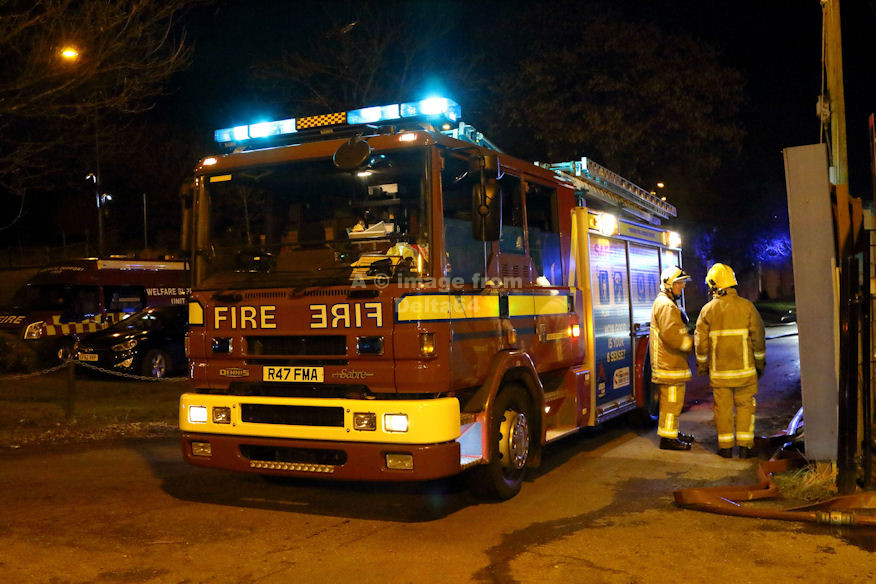 Dennis Sabre R47FMA was seen at an 8 pump incident, almost at the rear of the station, 3 February 2017.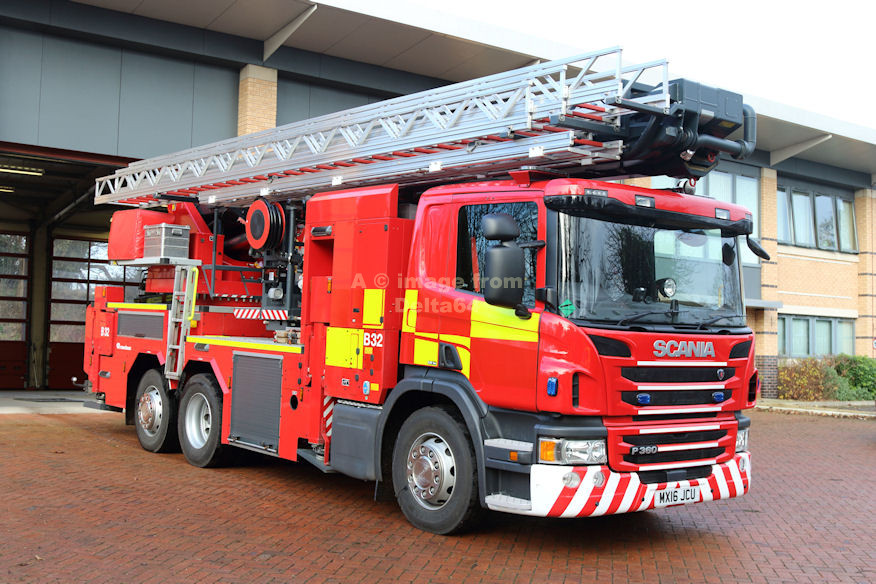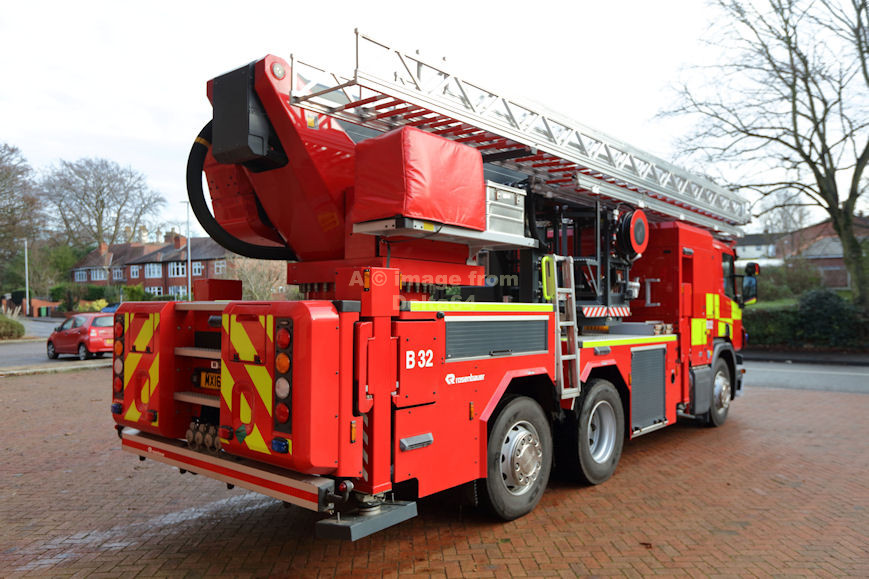 Scania ALP MX16JCU was seen on the station forecourt, 14 January 2017.