MAKE PUMPS 4
INDUSTRIAL FIRE
SIDNEY STREET, BOLTON
23 JUNE 2018
The smoke from this fire was visible as we were driving into Bolton, and was just about 5 minutes drive away.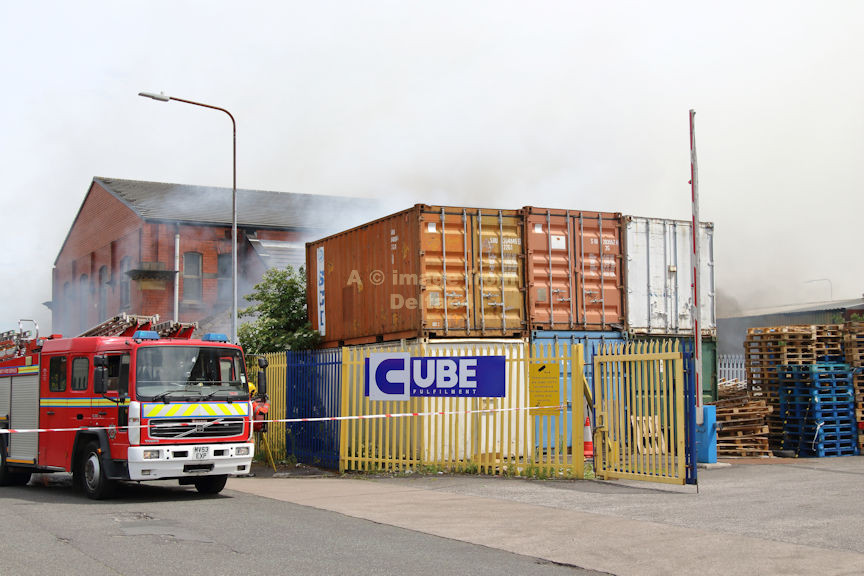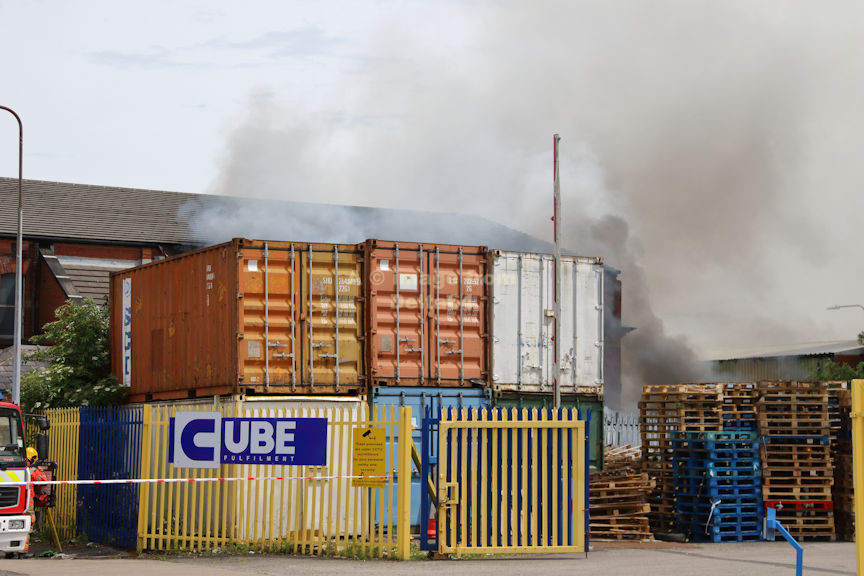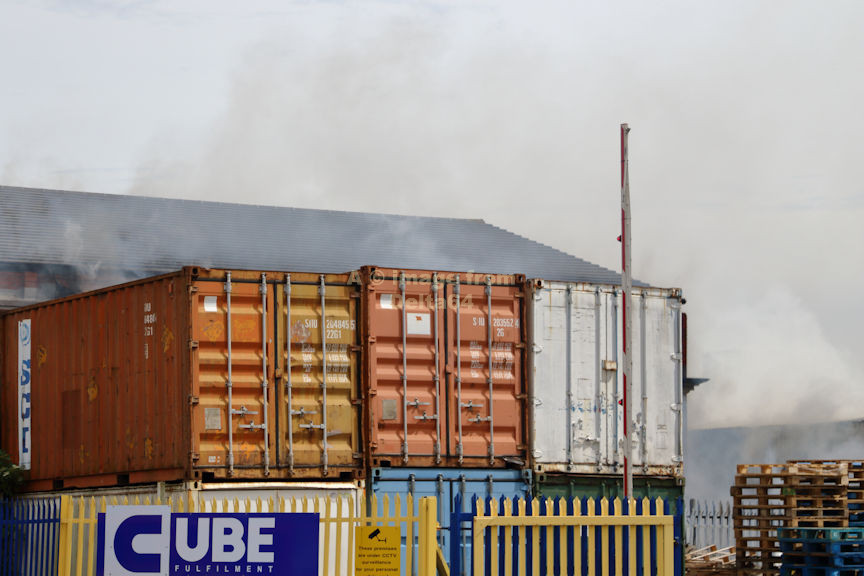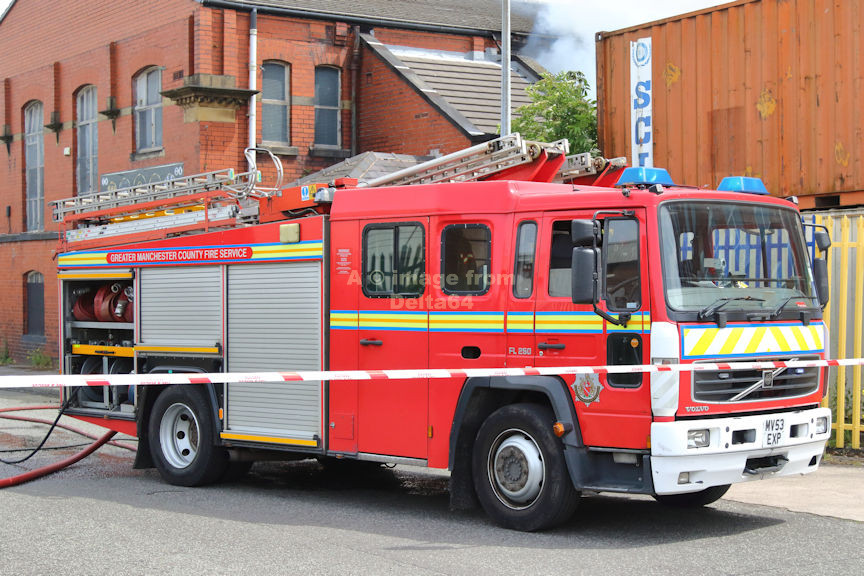 MV53EXP believed to be running as a reserve appliance from Farnworth.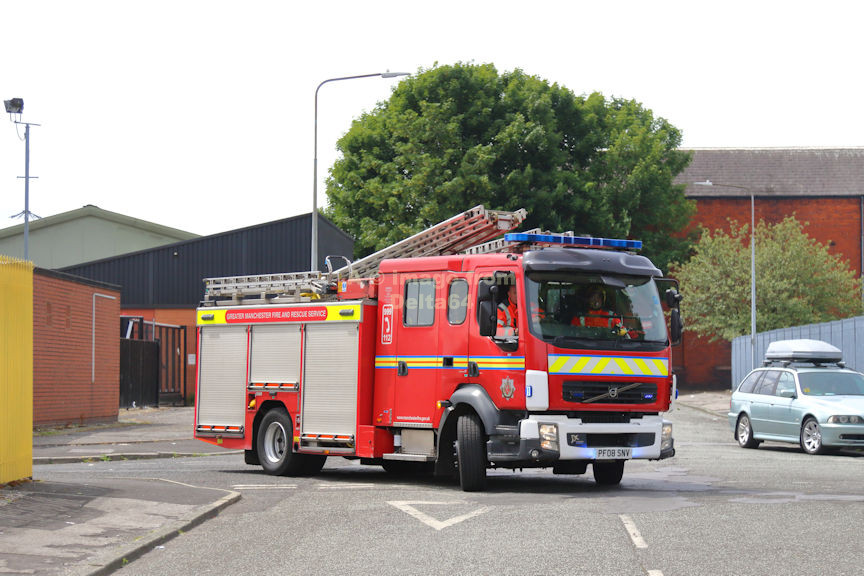 PF08SNV arriving from Bolton North.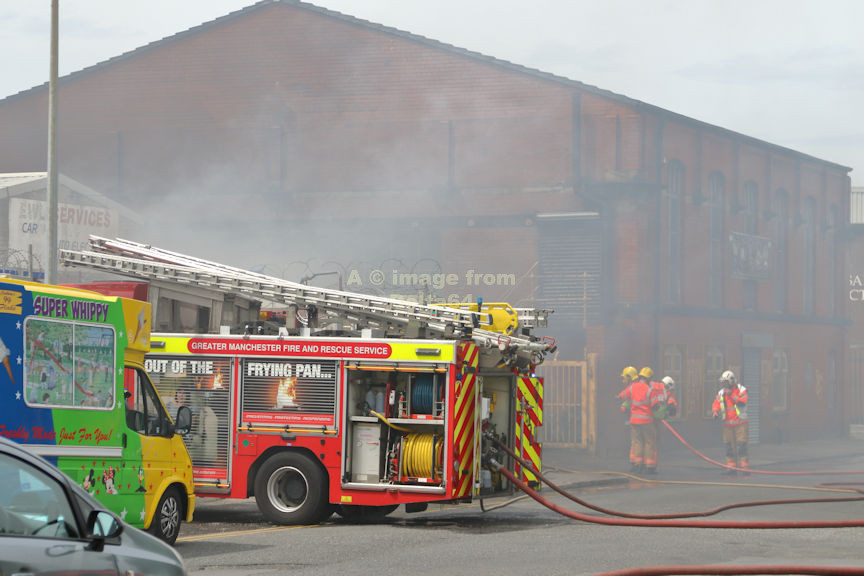 PO60KVW from Bolton Central.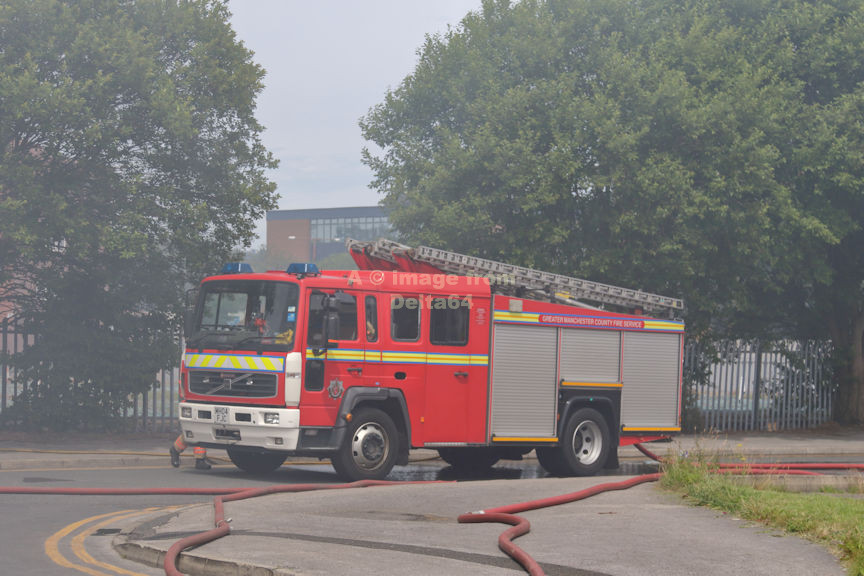 MH04FJC from Bolton Central.