MAKE PUMPS 10
RECYCLING CENTRE
RED SCAR, PRESTON
23 APRIL 2022
PLEASE NOTE: All the incident pictures on this page were taken under strict supervision, and also many pictures have been cropped which can give the impression of being closer to the incident than I actually stood. As usual, I have included pictures of most of the appliances that attended, many of which also appear on their home station page. However, as those pictures are updated in the future, these will remain.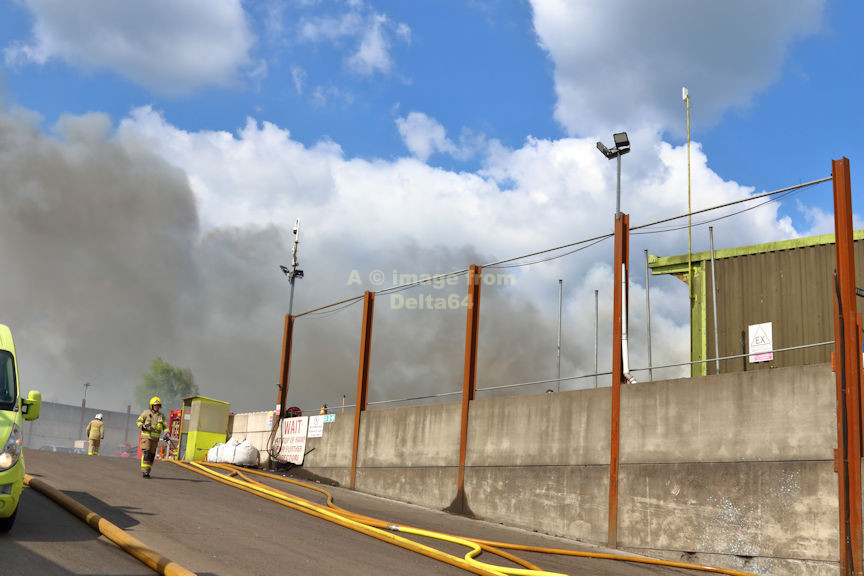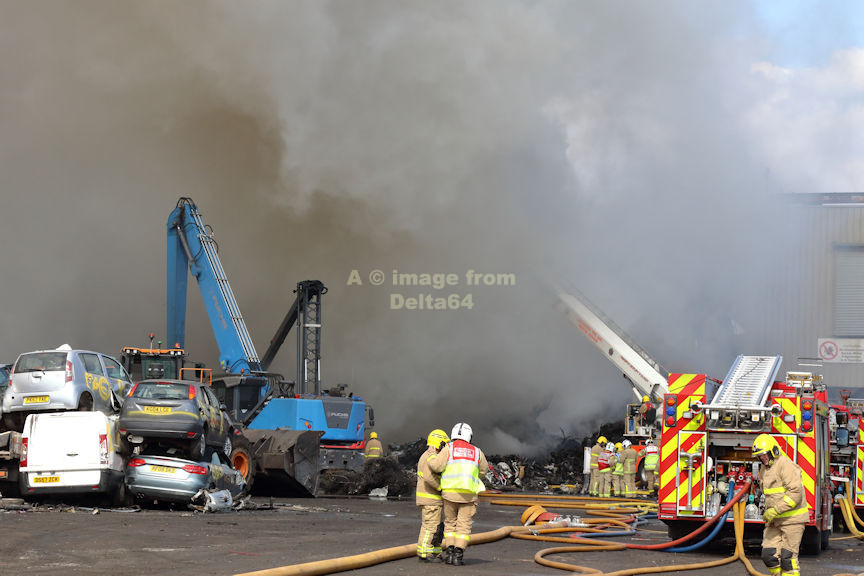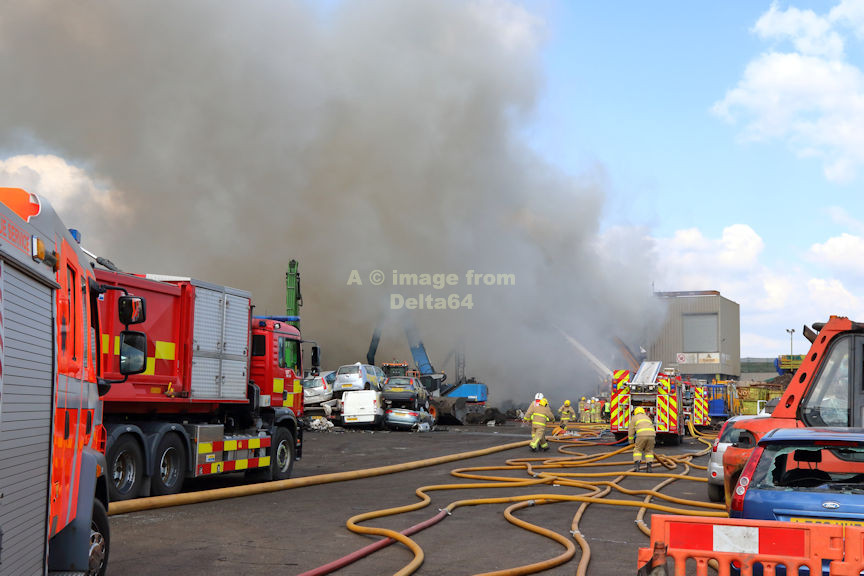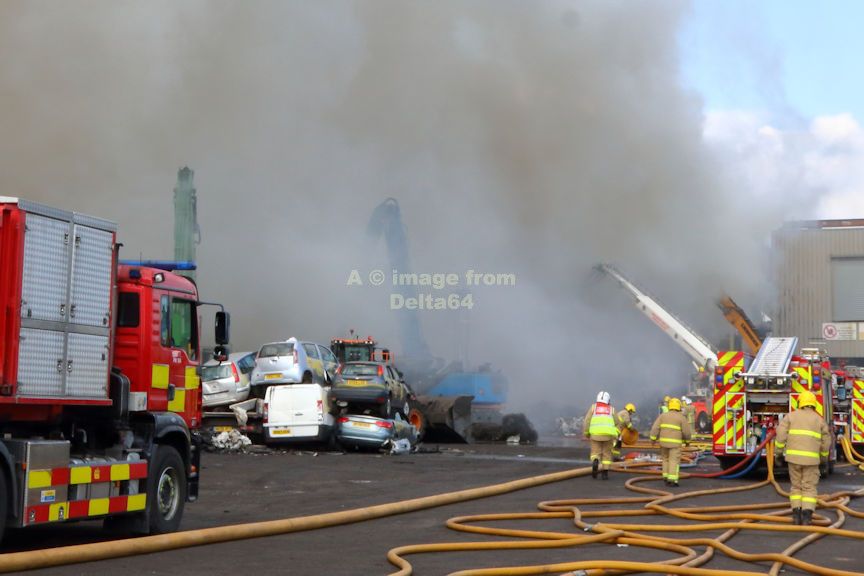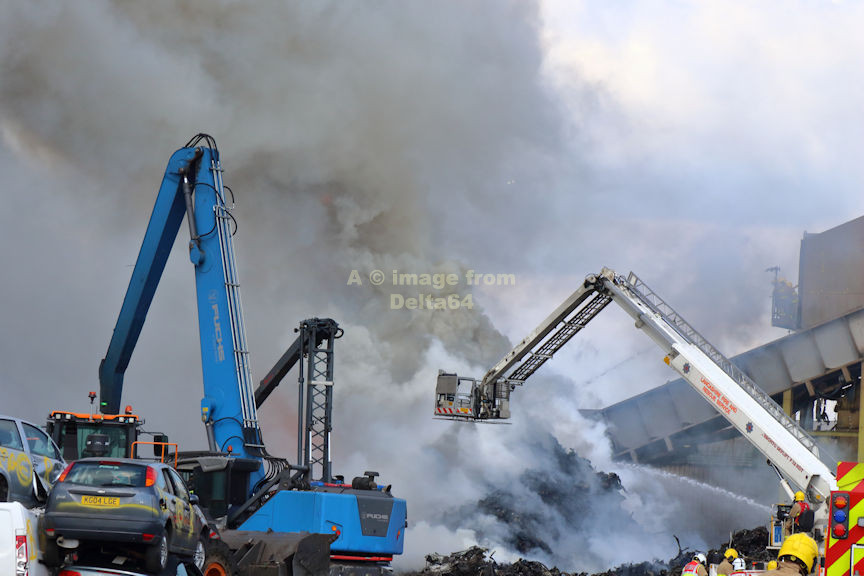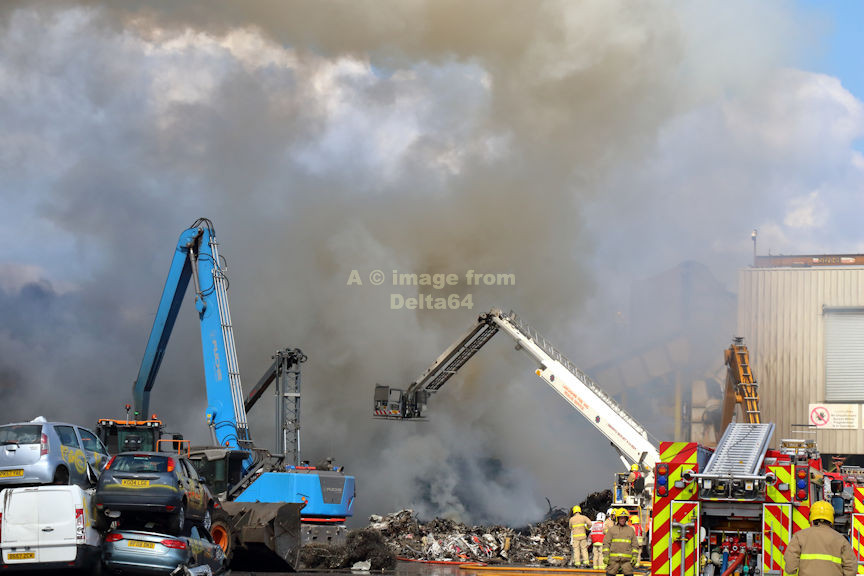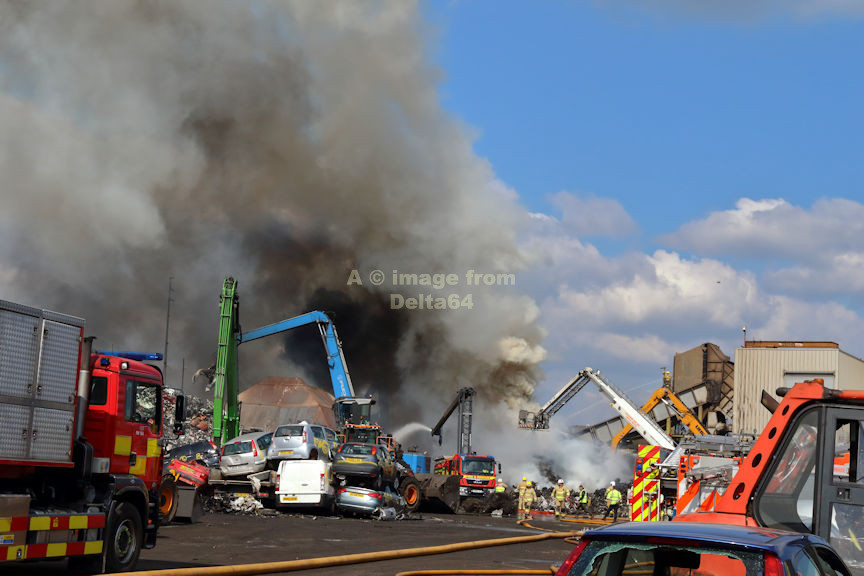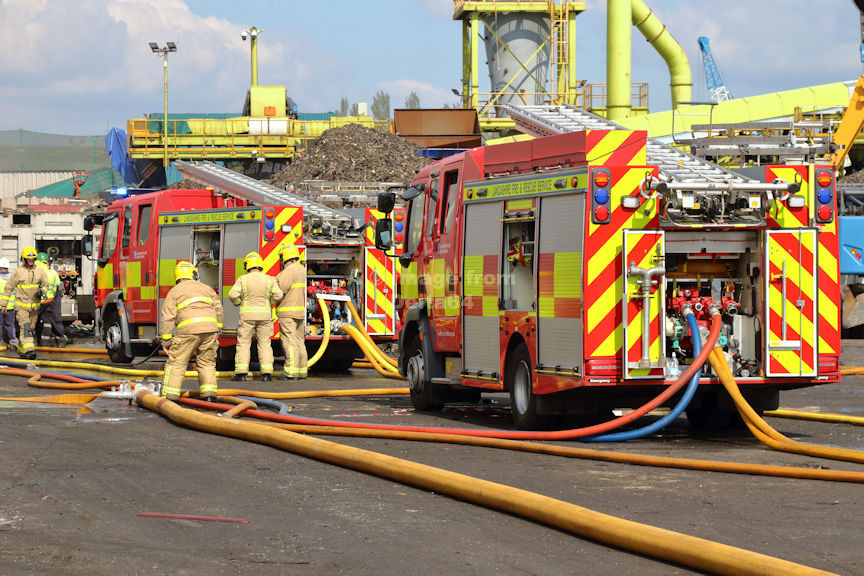 These appliances were probably from Preston.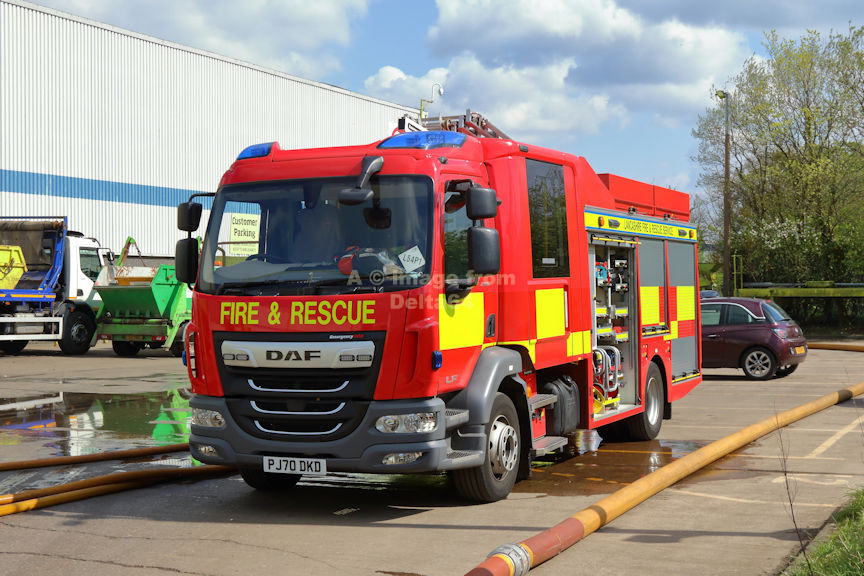 PJ70DKD from Chorley.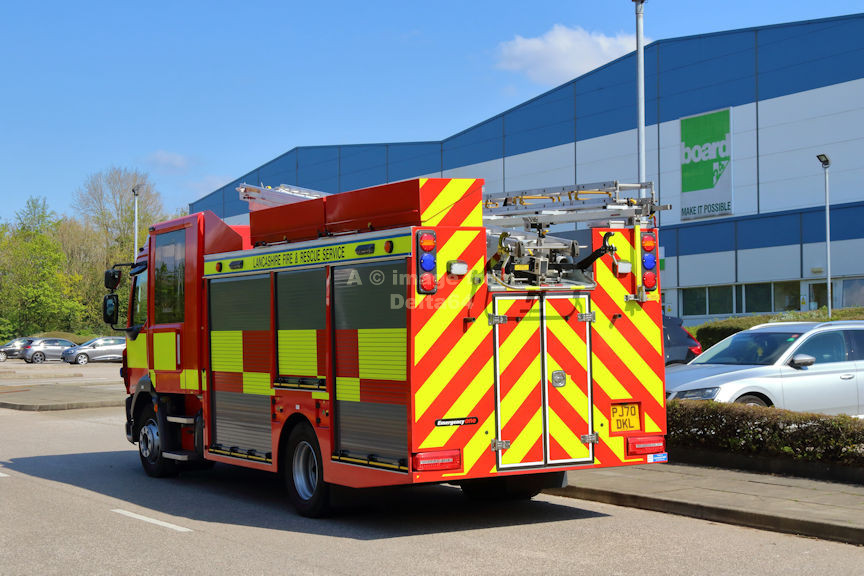 PJ70DKL from Burnley.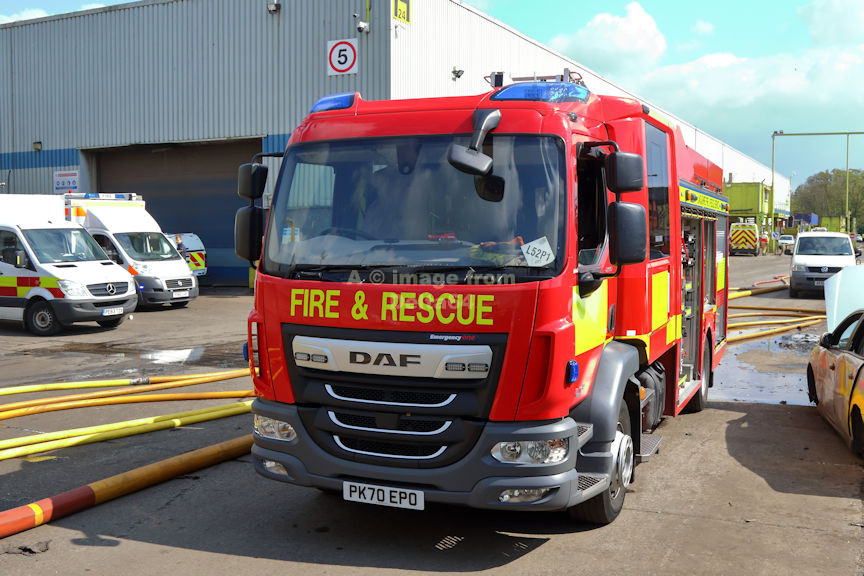 PK70EPO from Fulwood.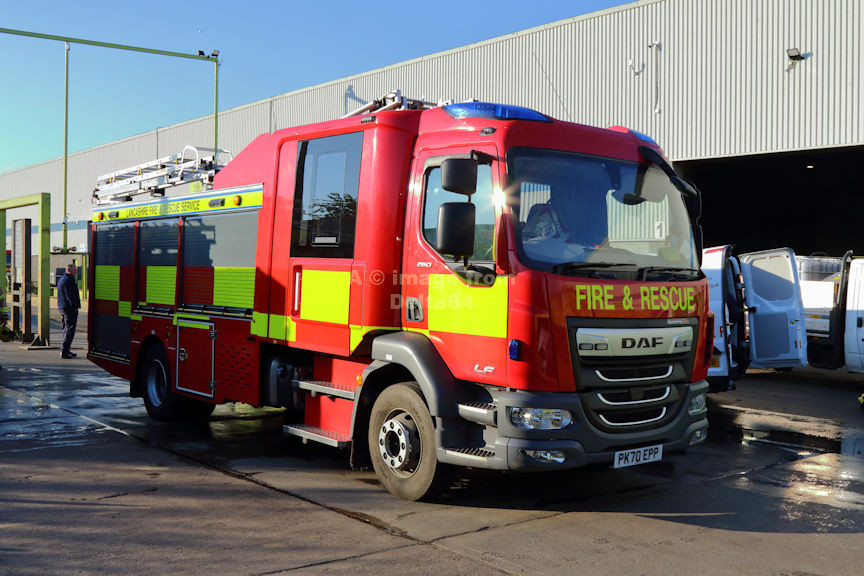 PK70EPP from Blackburn.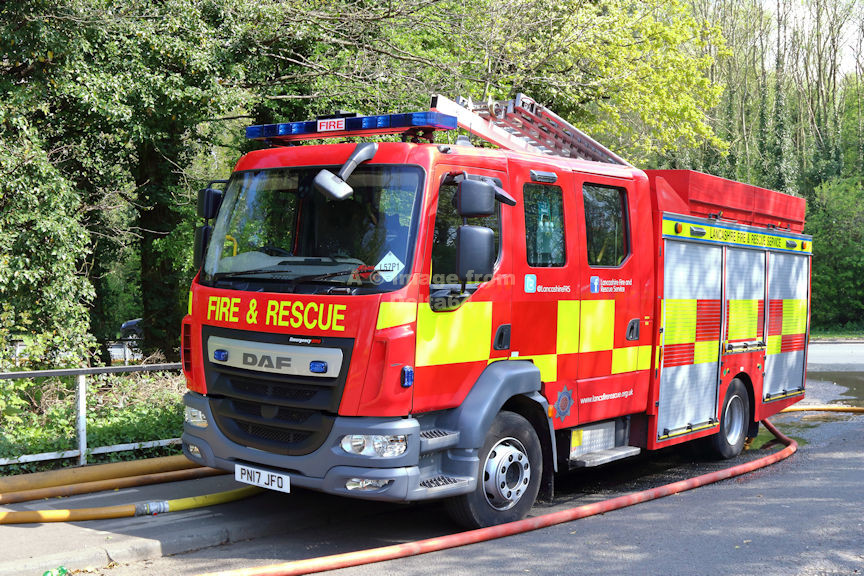 PN17JFO from Penwortham.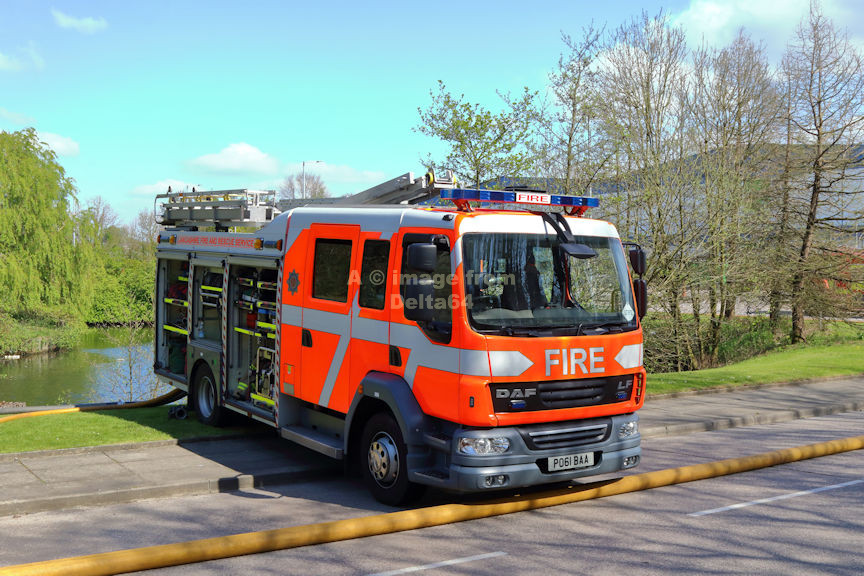 PO61BAA from Hyndburn.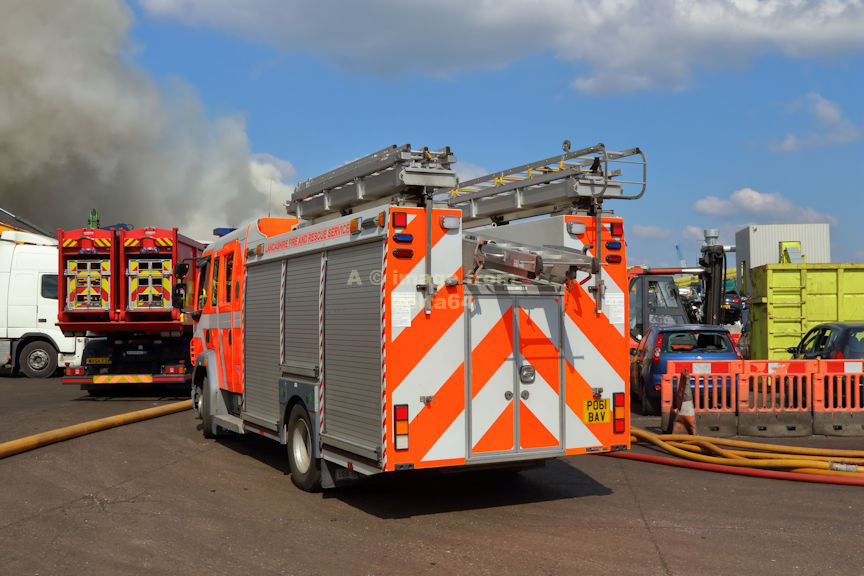 PO61BAV from Bamber Bridge.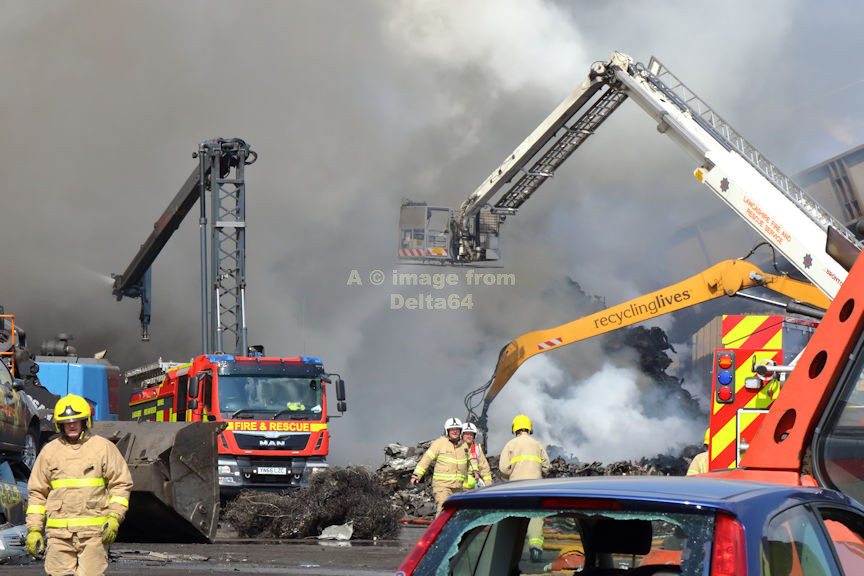 YN66LZC from Blackburn.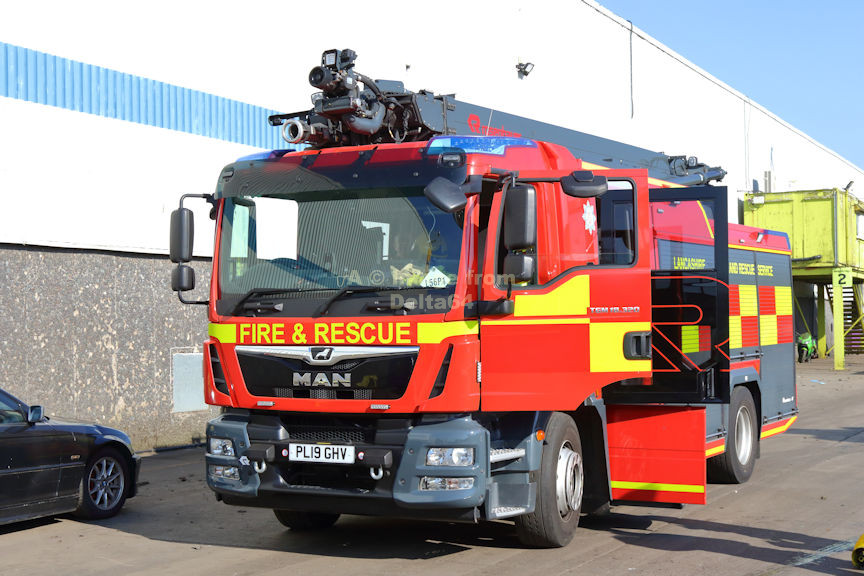 PL19GHV from Skelmersdale.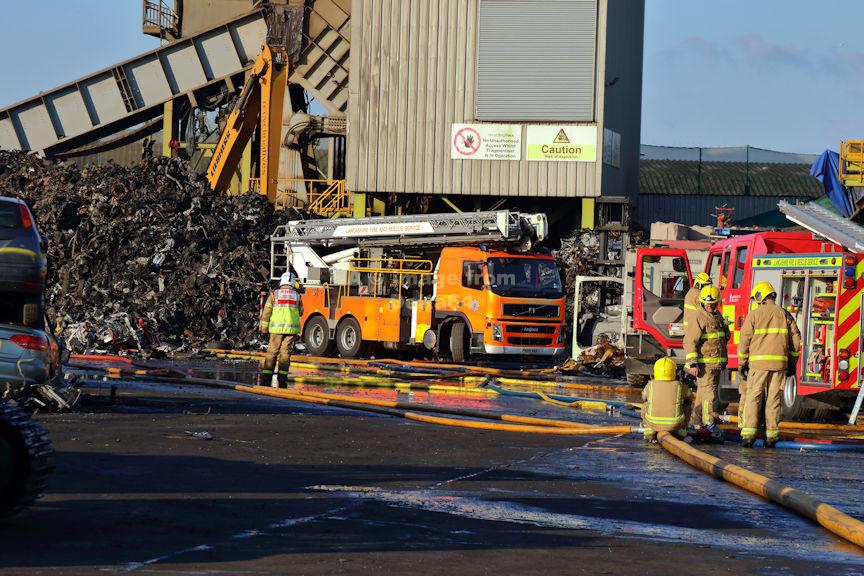 PN04VAX from Preston.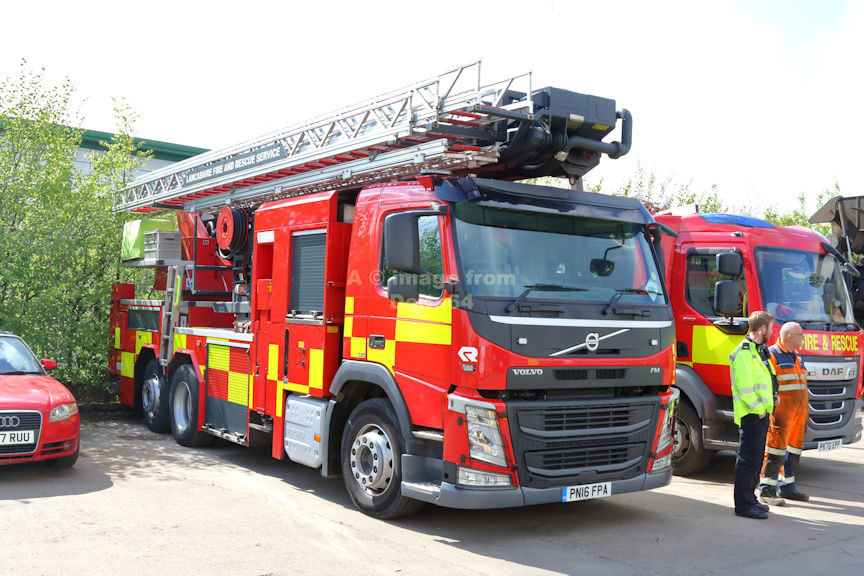 PN16FPA from Hyndburn.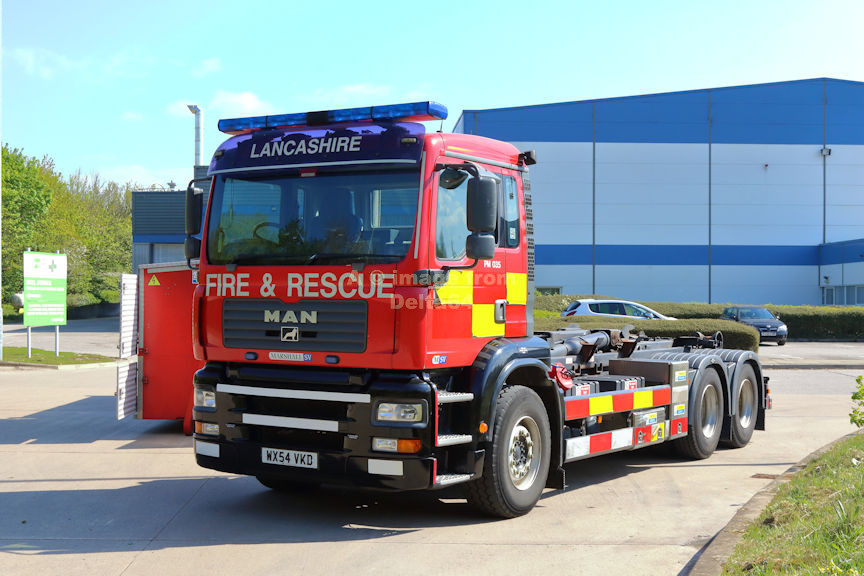 PM035 from Burnley.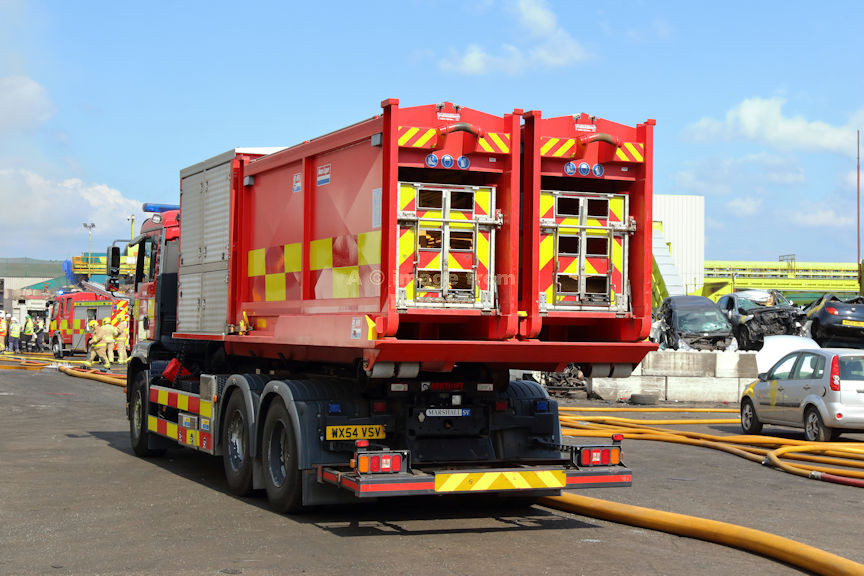 PM164 from Burnley.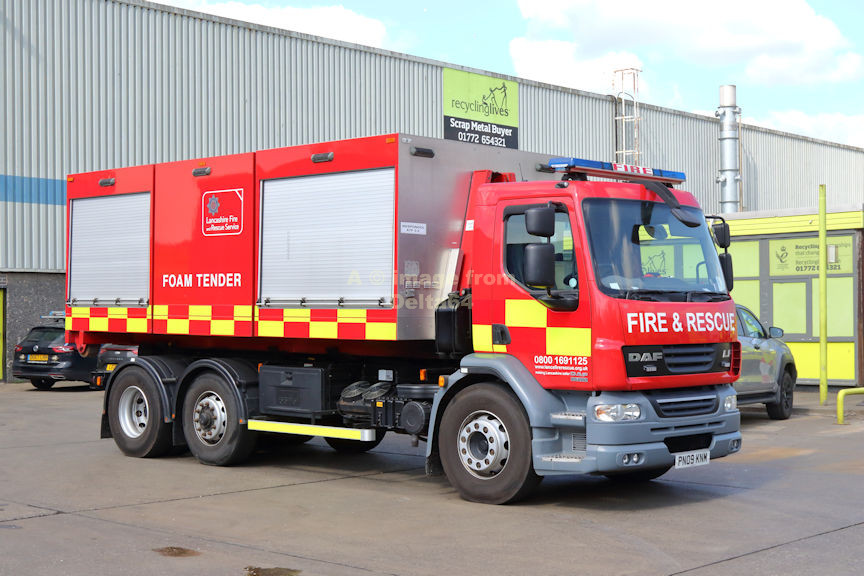 PN09KNM from Preston.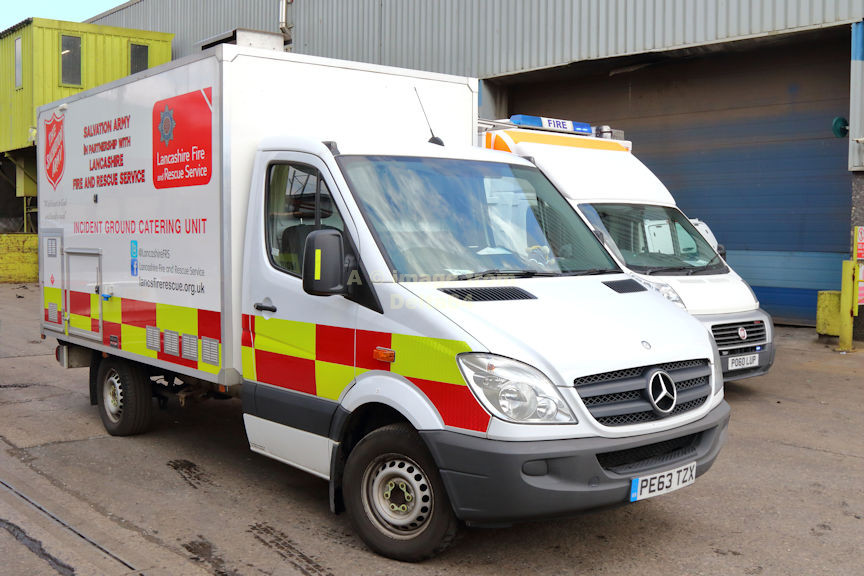 PE63TZX from Fulwood.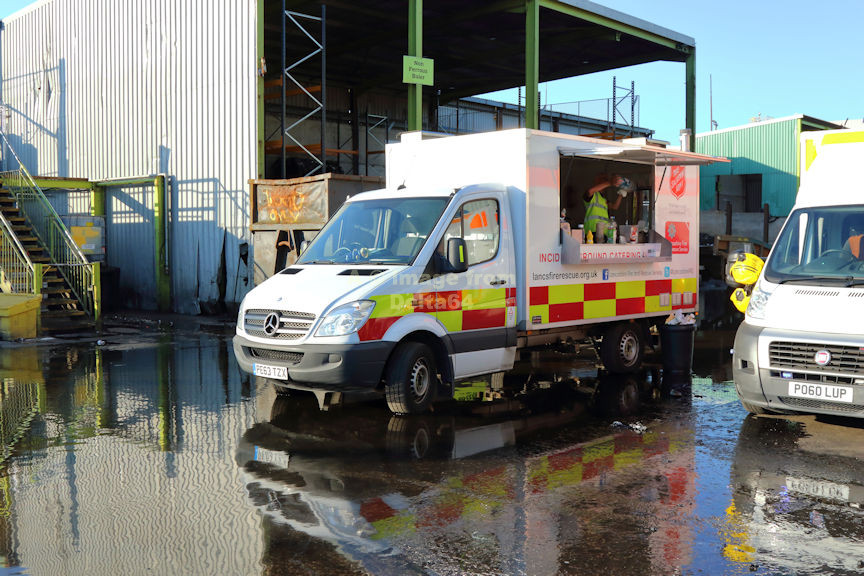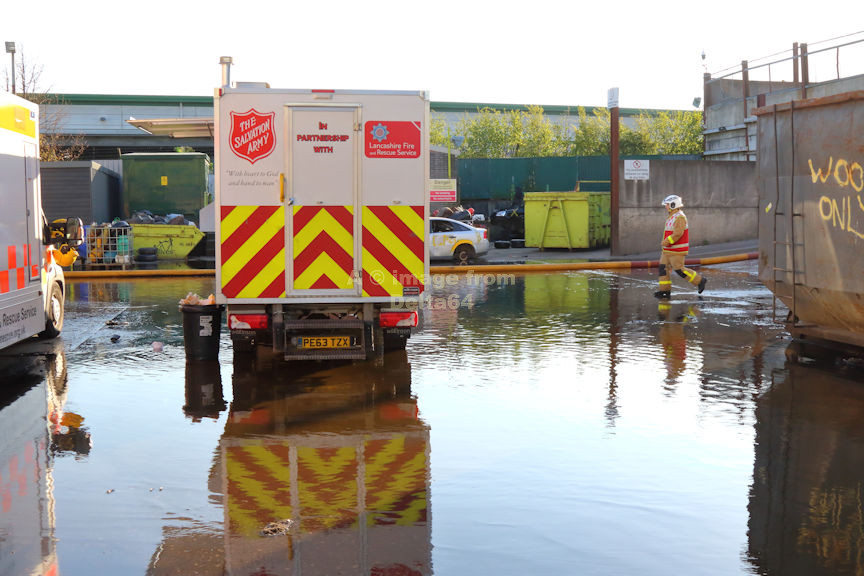 We eventually had to resite the SACU before it floated away!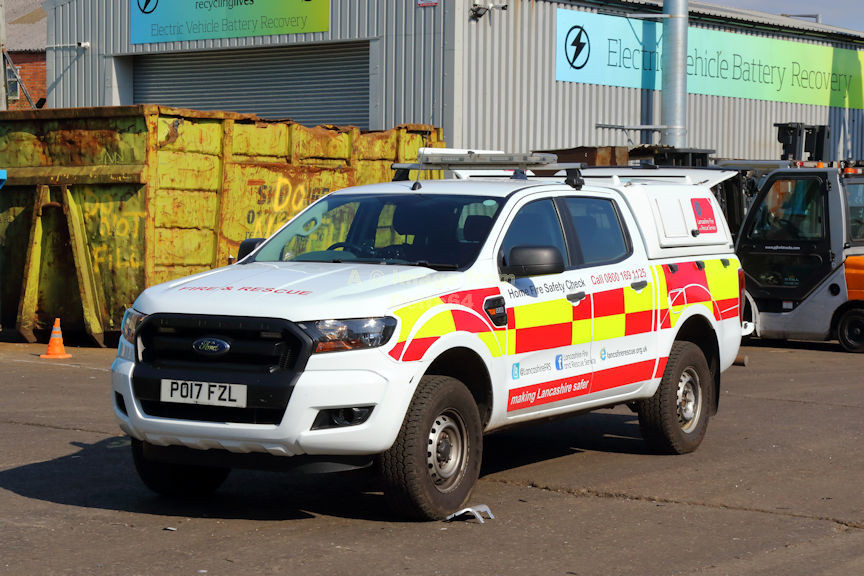 PO17FZL Air Support Unit.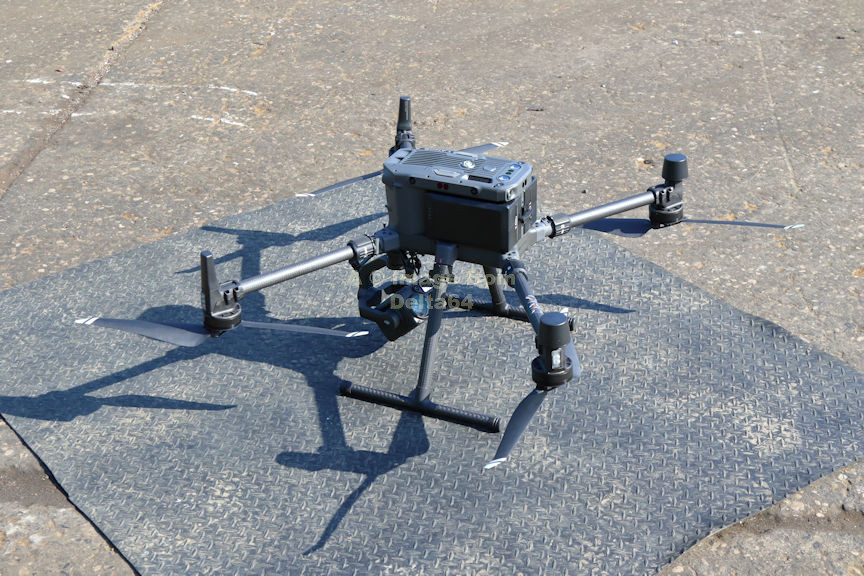 Drone.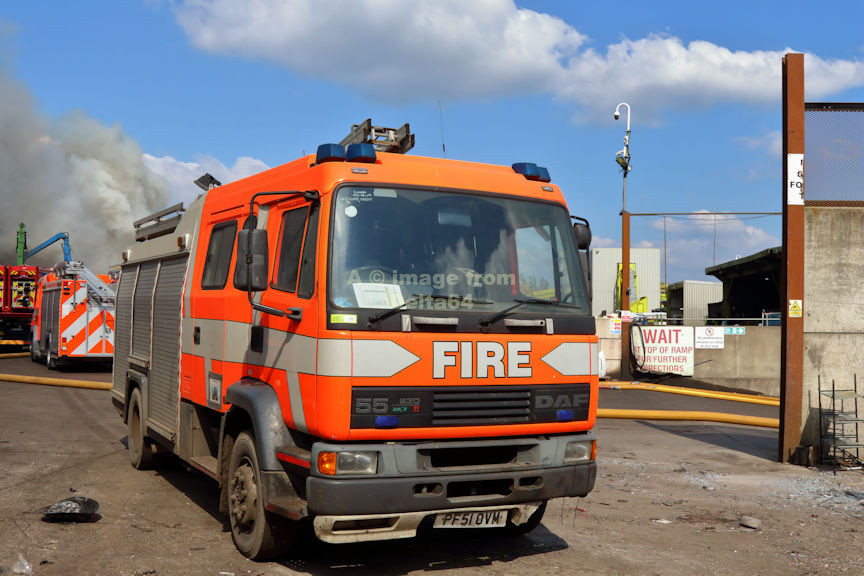 Also on site, now privately owned, PF51OVM originally at Lancaster then at Silverdale.