L50 PRESTON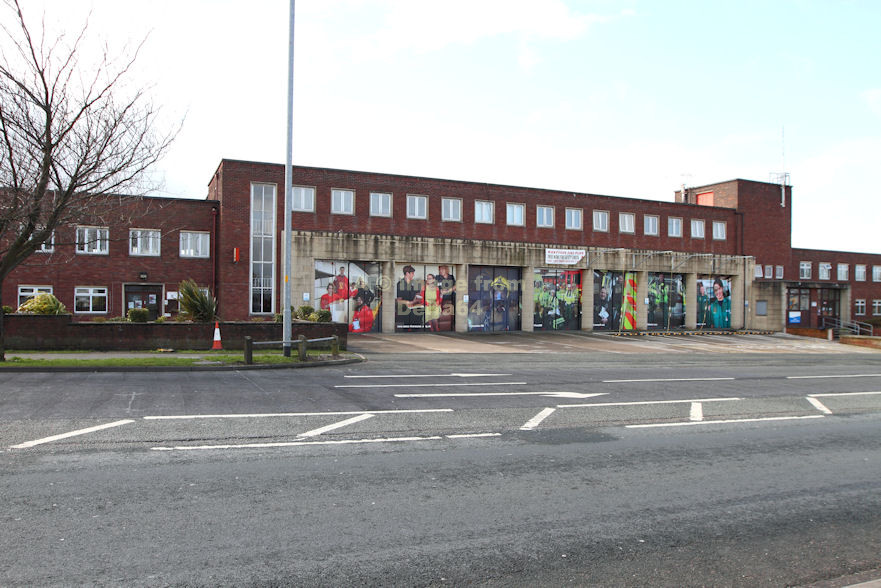 31 March 2015.
Location : Blackpool Road, Preston
Status : Wholetime
Allocation : 2 Pumps, 1 ALP, 1 Major Incident Support Unit.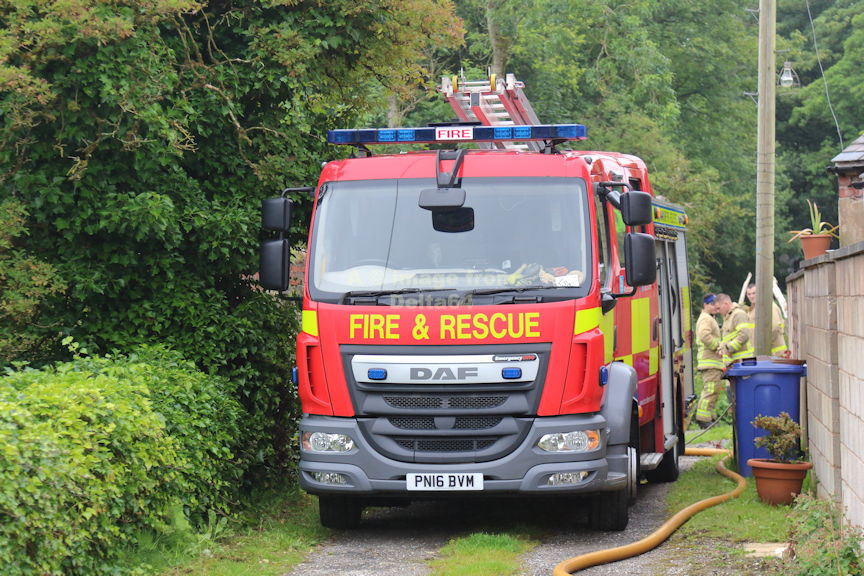 Daf LF PN16BVM was seen at a 10 pump fire in Oswaldtwistle, 16 July 2020.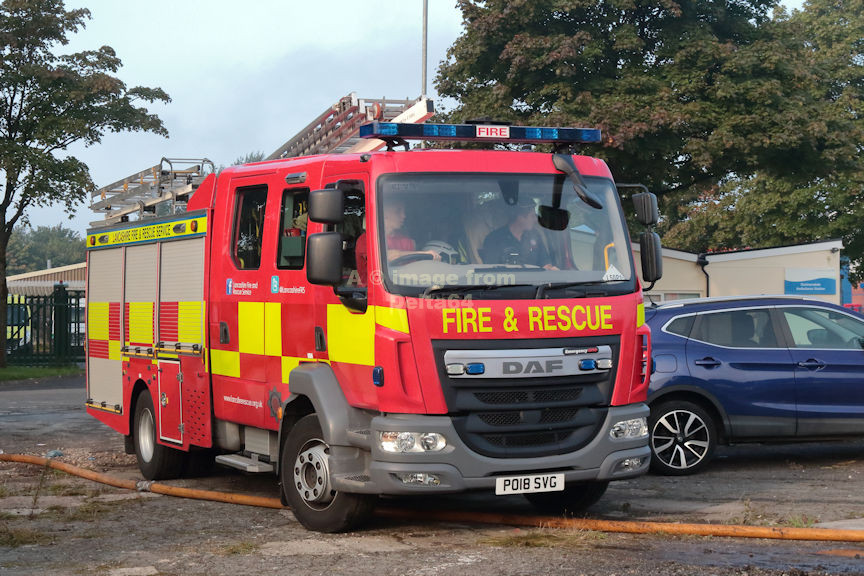 Daf PO18SVG was seen at an incident in Skelmersdale, 16 September 2020.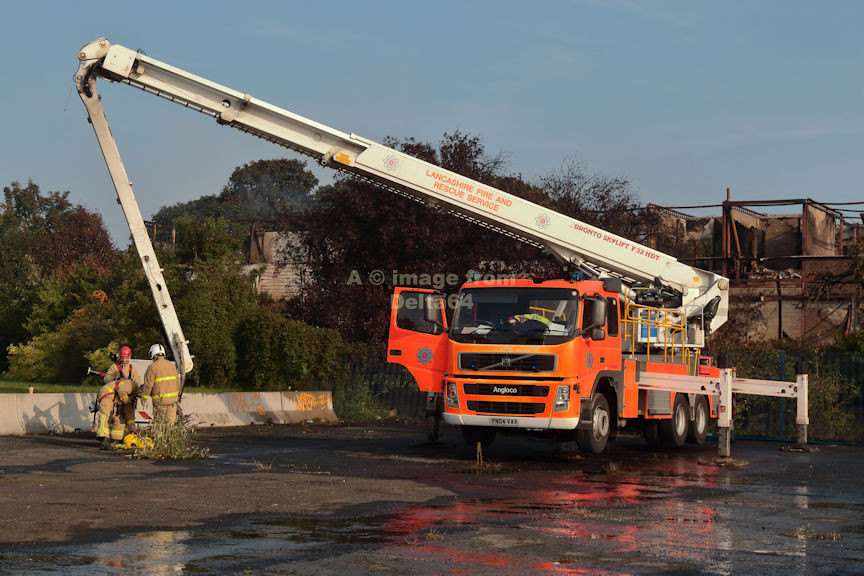 Volvo ALP PN04VAX was seen in Skelmersdale after an 8 pump fire, 16 September 2020.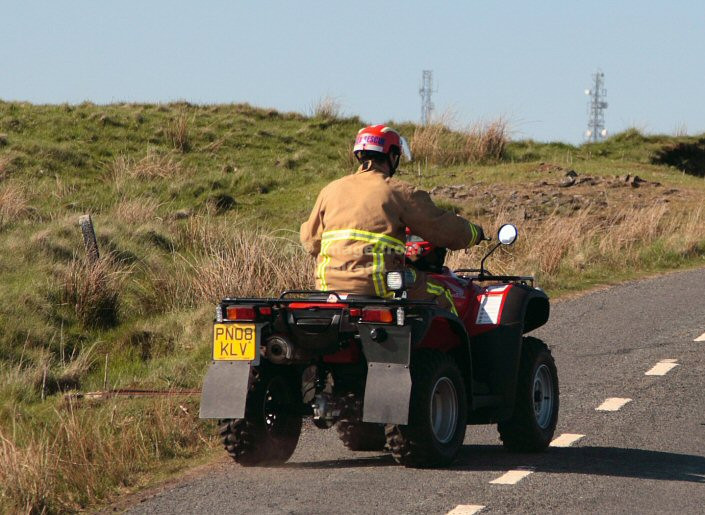 Quad Bike PN08KLV was seen heading to the top of Winter Hill, 23 May 2010.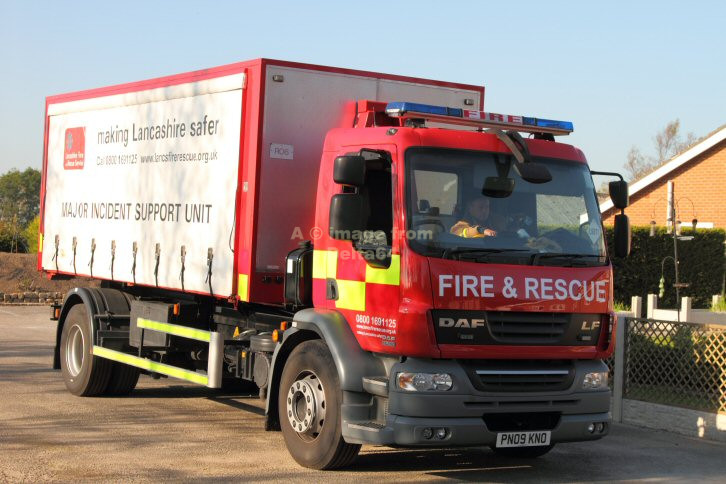 Prime Mover PN09KNO with the Major Incident Support Unit was seen at Burscough, 12 October 2010.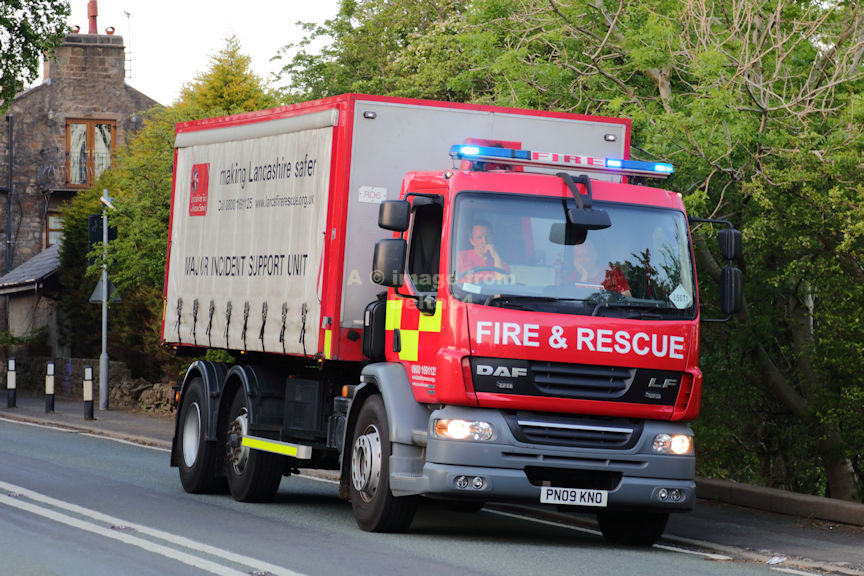 Modified to include a 3rd axle, Prme Mover PN09KNO was seen with the MISU pod at Darwen Moors, 30 May 2020.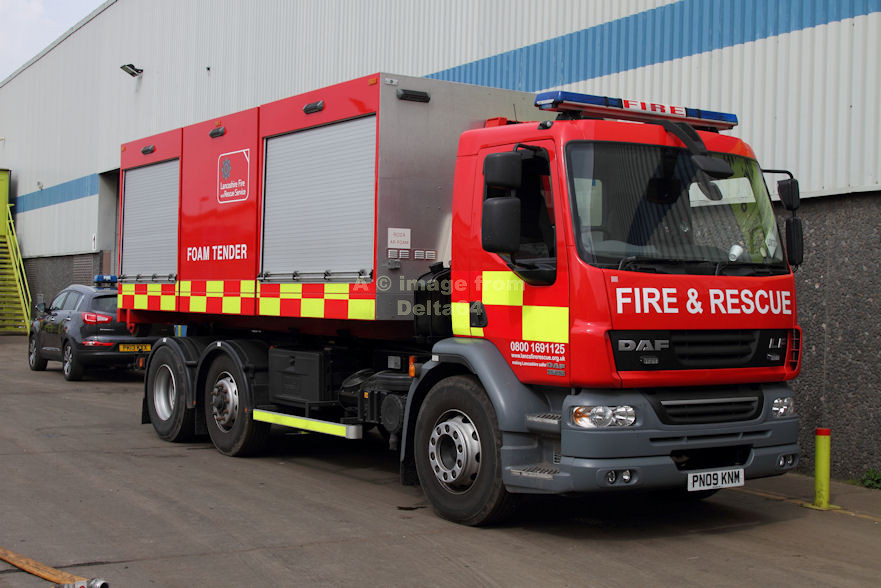 Daf LF Primove Mover PN09KNM was seen at a major fire in Preston, 10 April 2015.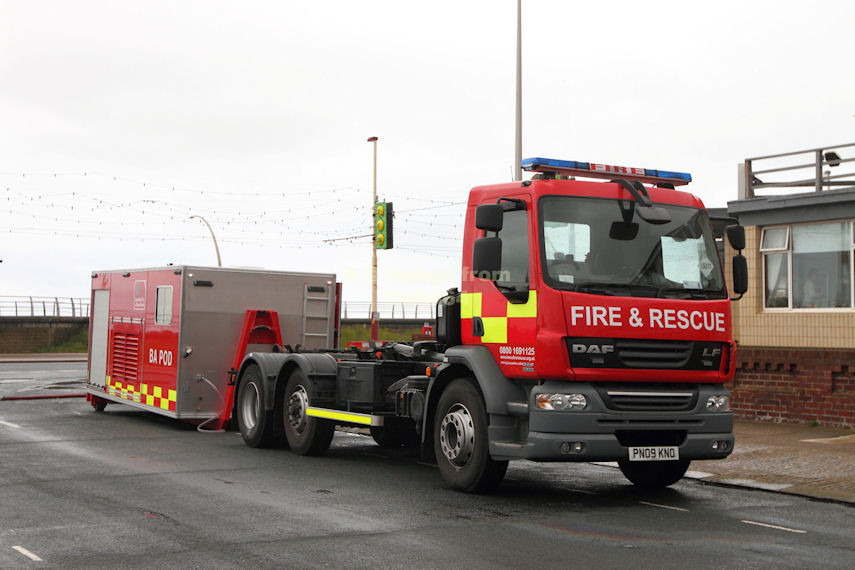 Prime Mover PN09KNO again with the BA POD at a major fire in Blackpool, 5 June 2014.