PRESTON COUNTY BOROUGH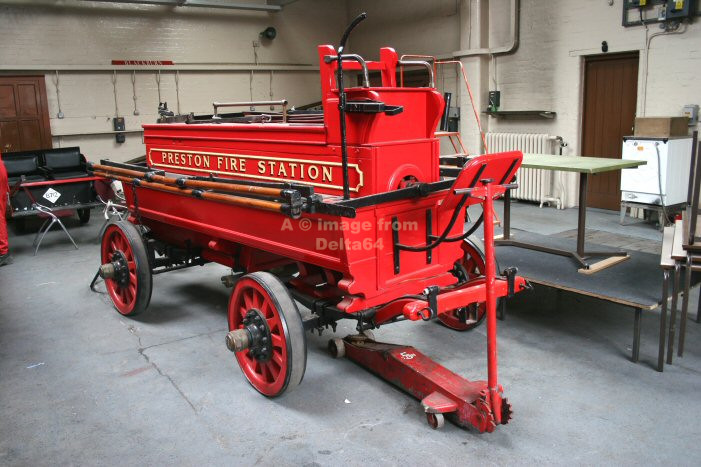 This hand-pump from Preston was restored for the Preston Guild in 1992, and was seen 15 August 2005.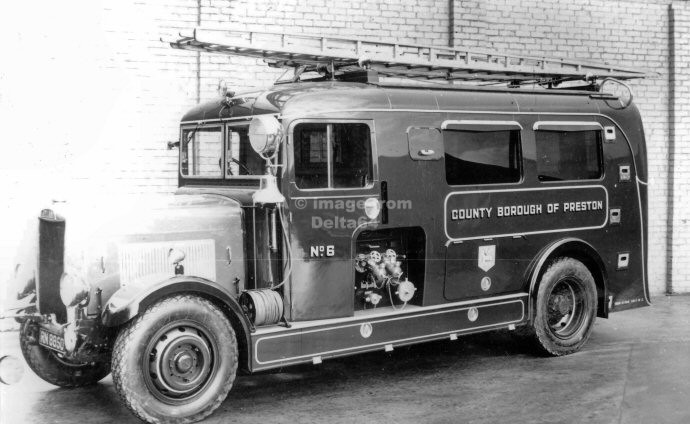 Leyland FT4A pump RN8850 joined a similar pump escape in 1939.
[NP collection ~ courtesy AC]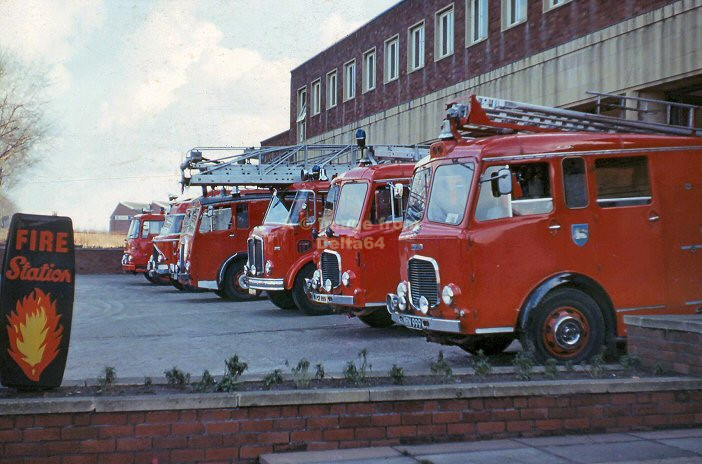 I am indebted to Ian Moore for this superb collection of appliances from Preston County Borough Fire Brigade.
The first 8 colour pictures on this page are copyright to Ian Moore, and have been reproduced with permission.
Bedford Foam Tender ACK899B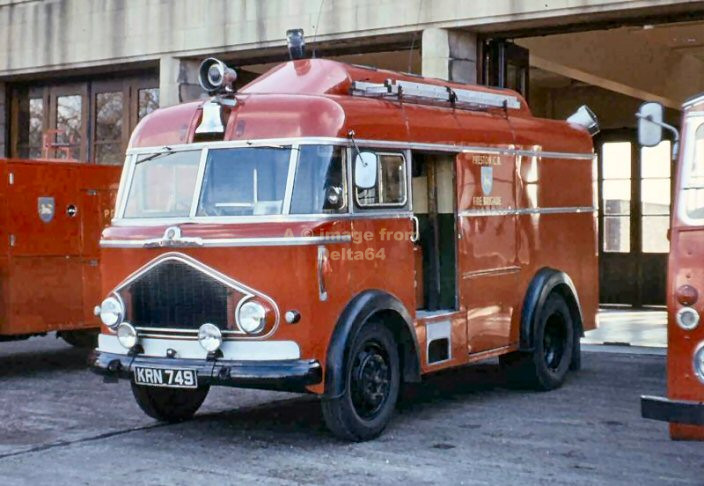 Miles bodied Bedford Emergency Tender KRN749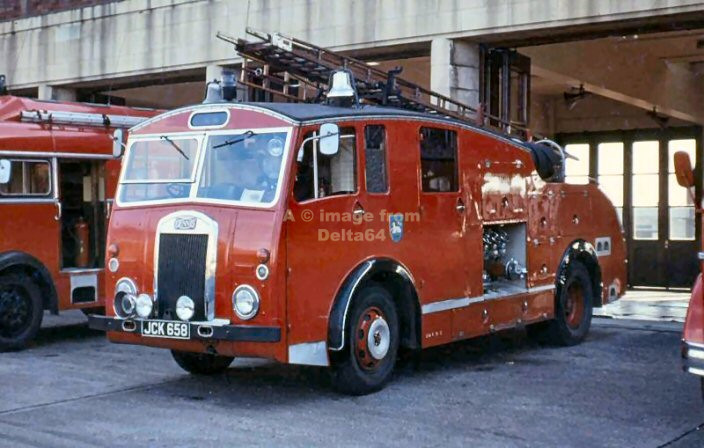 Dennis F12 Pump Escape JCK658 running as a pump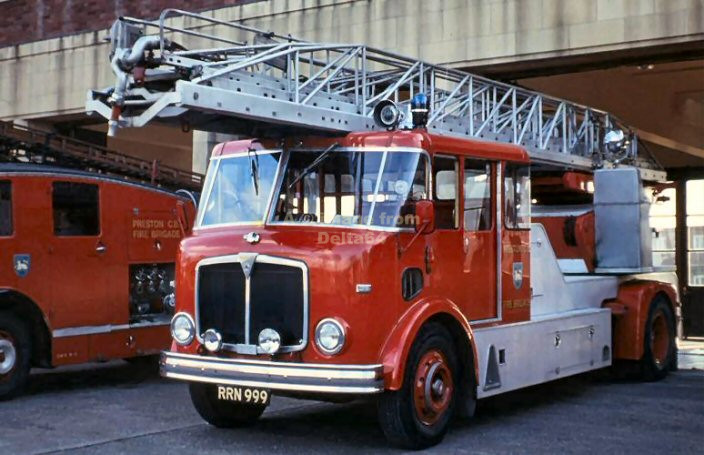 AEC Turntable Ladder RRN999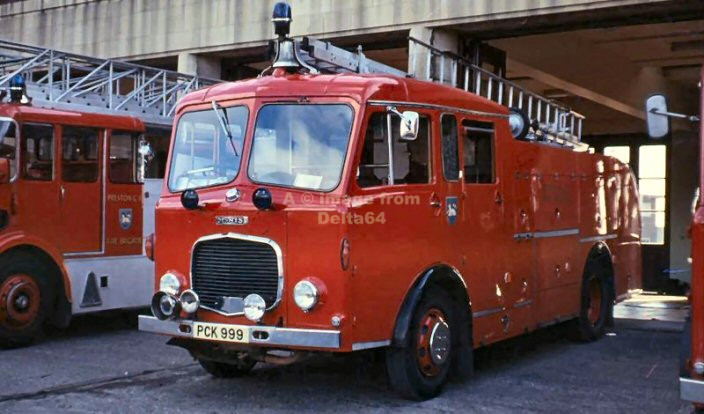 Dennis F24 pump PCK999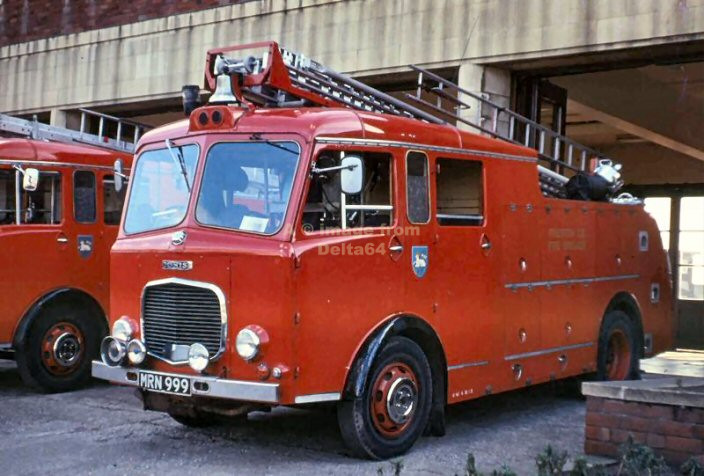 Dennis F26 Pump Ladder MRN999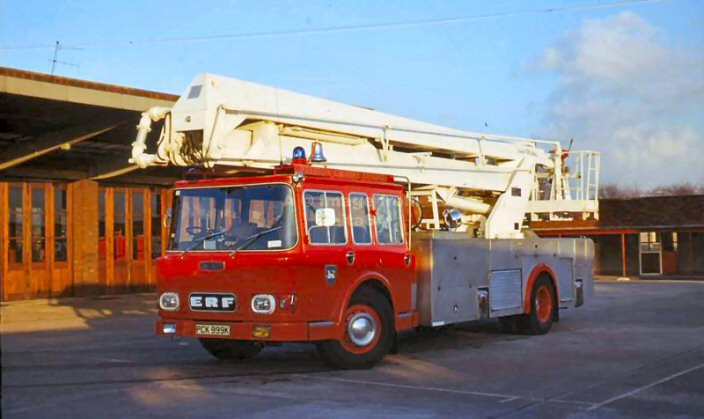 ERF Hydraulic Platform PCK999K
[Note the second use of PCK999]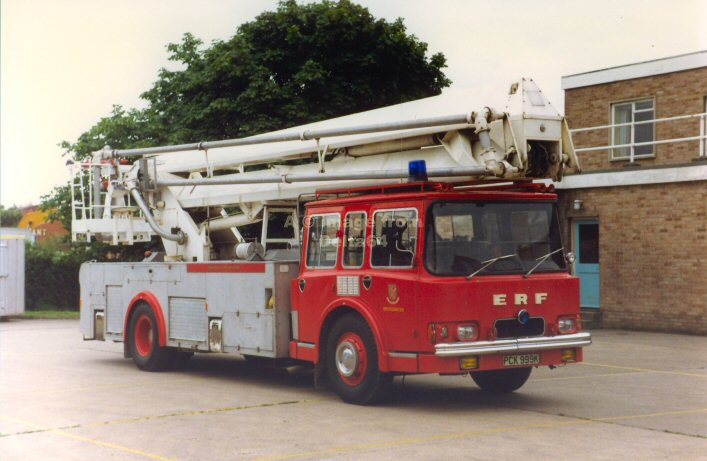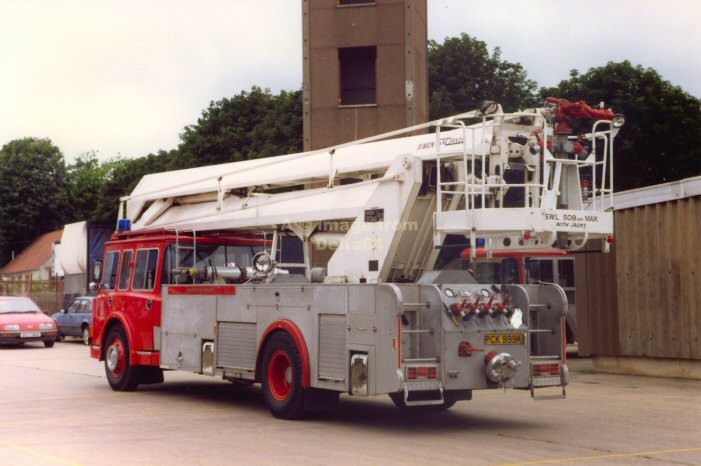 After service with Preston and Lancashire. PCK999K saw further service with Somerset, where it was seen in Bridgwater, c.1988.
[Copyright pictures ~ G. Chapman and reproduced with permission.]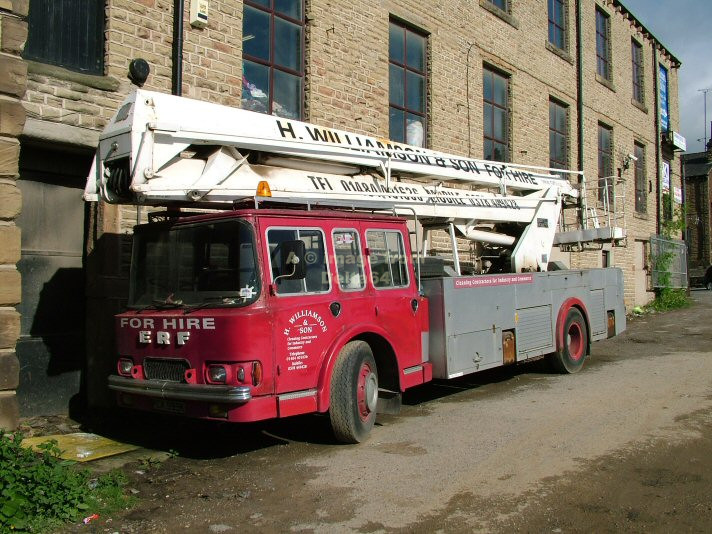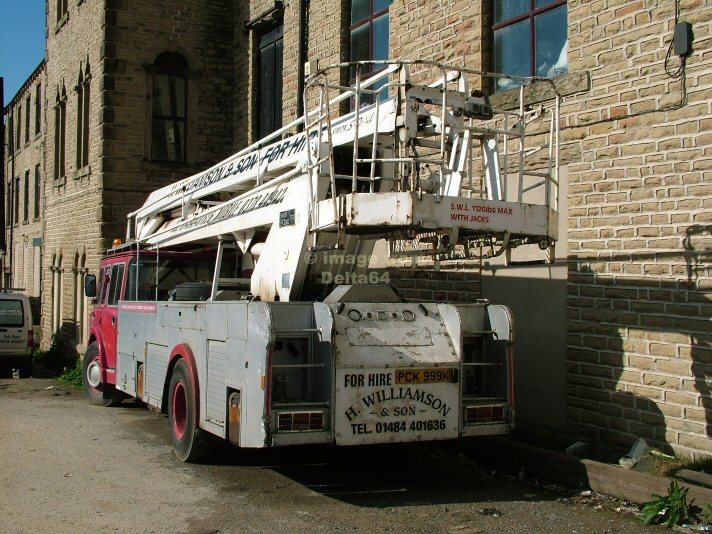 Now well over 30 years old, PCK999K was still in private use in Batley, West Yorkshire, 18 May 2007.
[Copyright pictures ~ Wayne Gilmore and reproduced with permission.]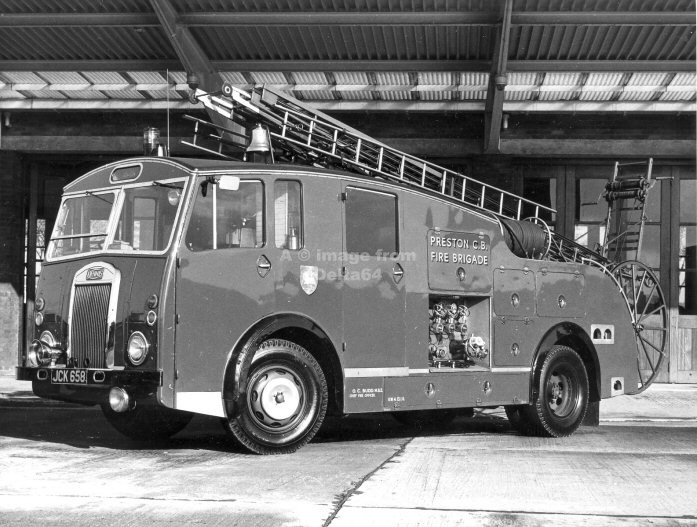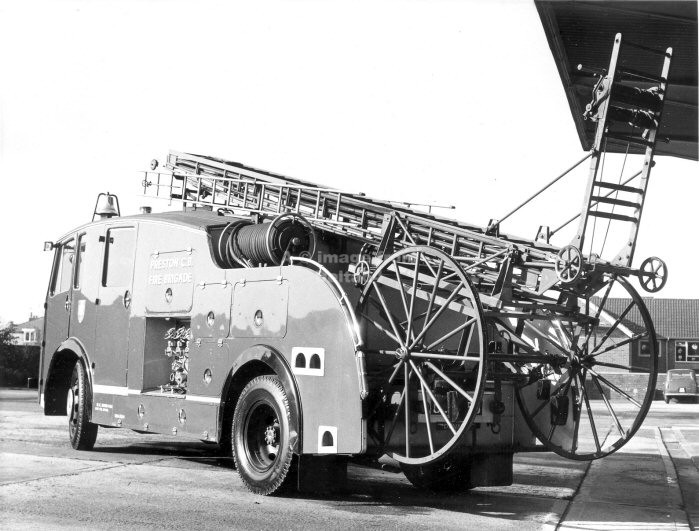 Two more pictures of Dennis F12 Pump Escape JCK658 taken in December 1965.
[Copyright photograph ~ the late Mike Brockbank and reproduced with permission.]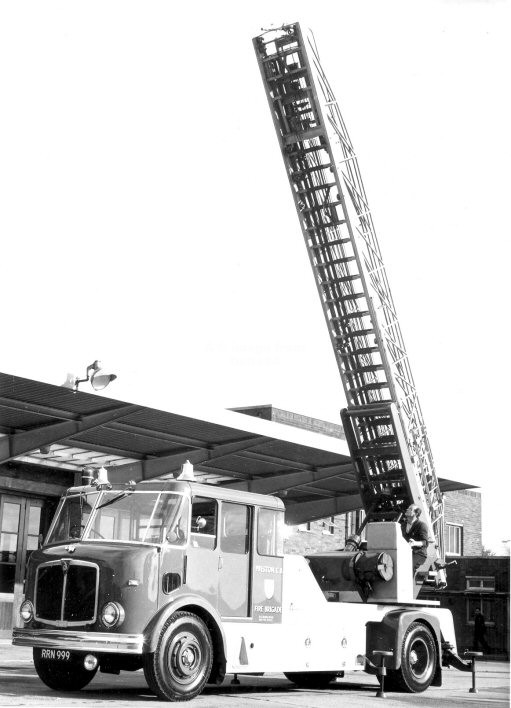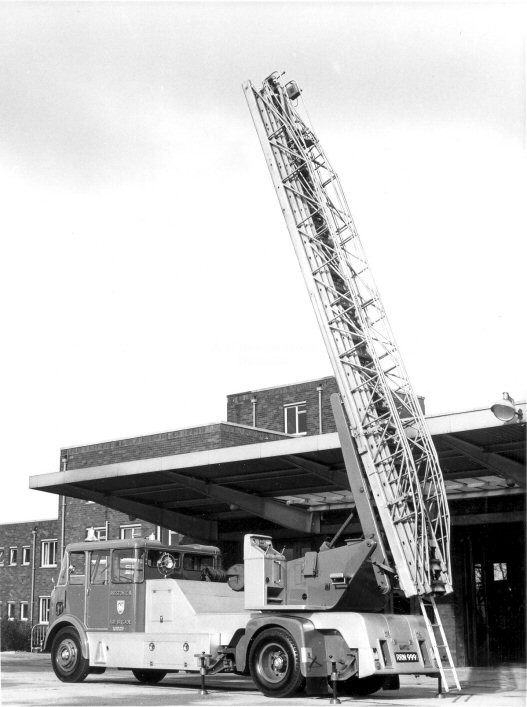 A further two pictures of AEC Turntable Ladder, RRN999 also taken in December 1965.
[Copyright photograph ~ the late Mike Brockbank and reproduced with permission.]