MAKE PUMPS 15
RECYCLING LIVES
RED SCAR, PRESTON
09/10 APRIL 2015.
This major fire was visible over many miles. It began around 2140 on 9 April but all the pictures below were taken on 10 April.
Some appliAnce pictures have been included, whilst others have been added to the appropriate station page.
NOTE. All the fireground pictures were taken after the fire was brought under control and under strict Fire Service supervision.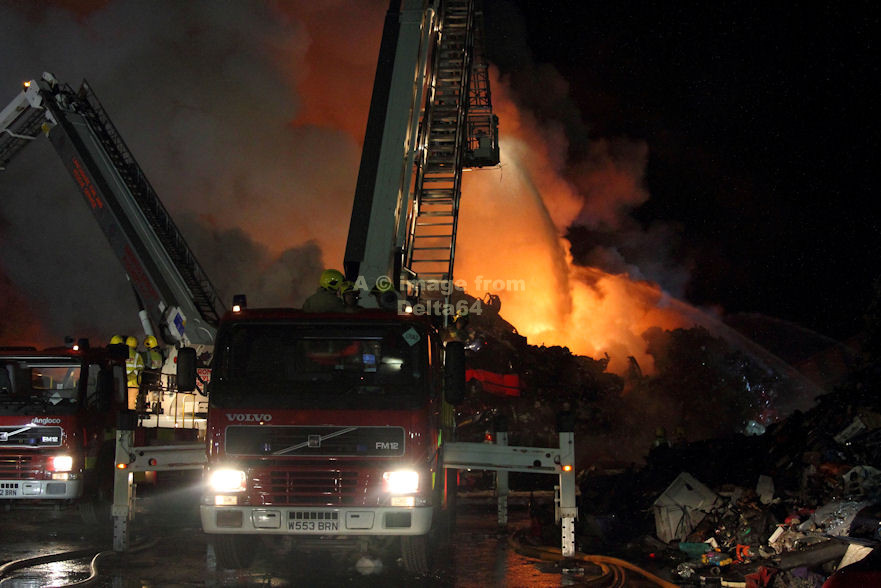 Volvo ALP W553BRN from Hyndburn.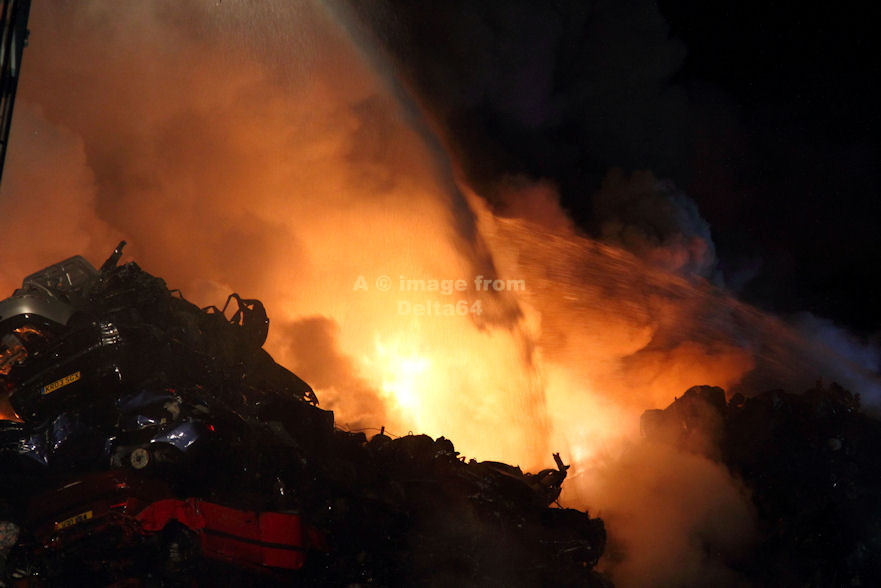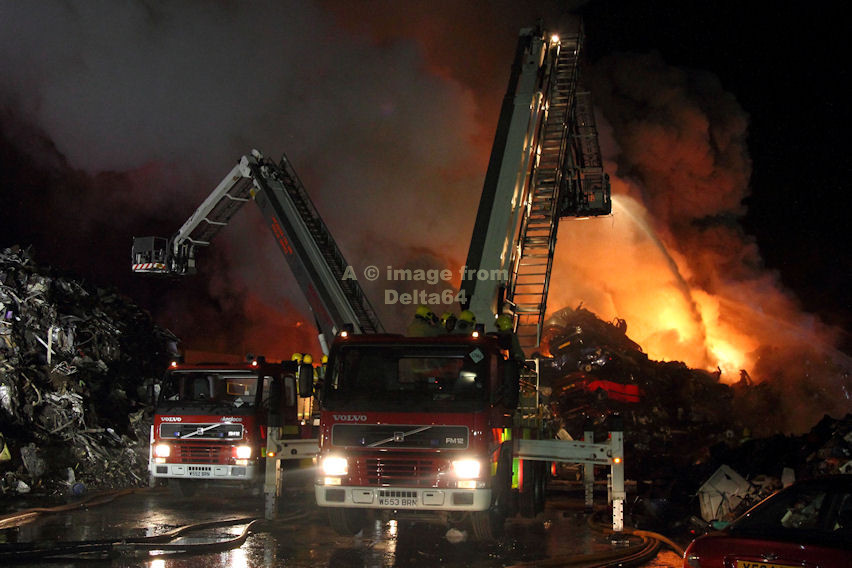 ALPs W552BRN from Blackpool and W553BRN from Hyndburn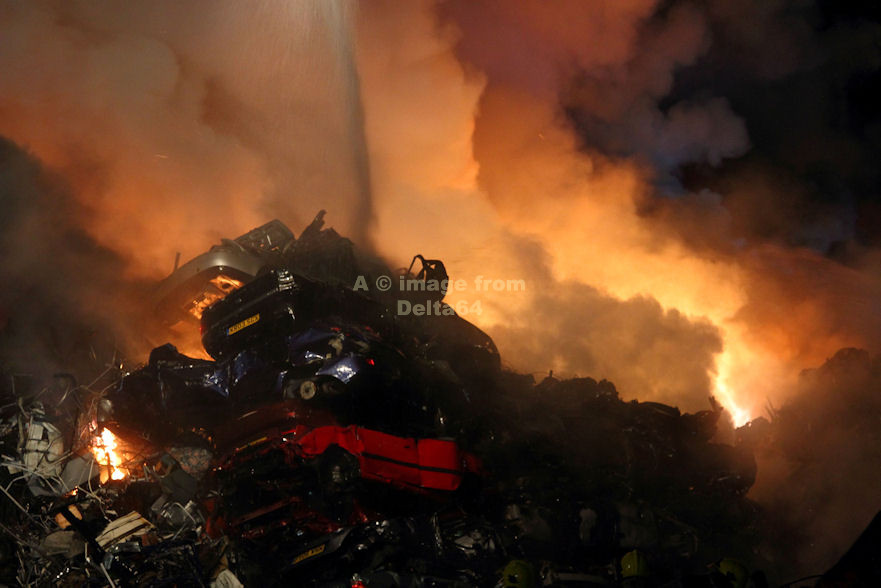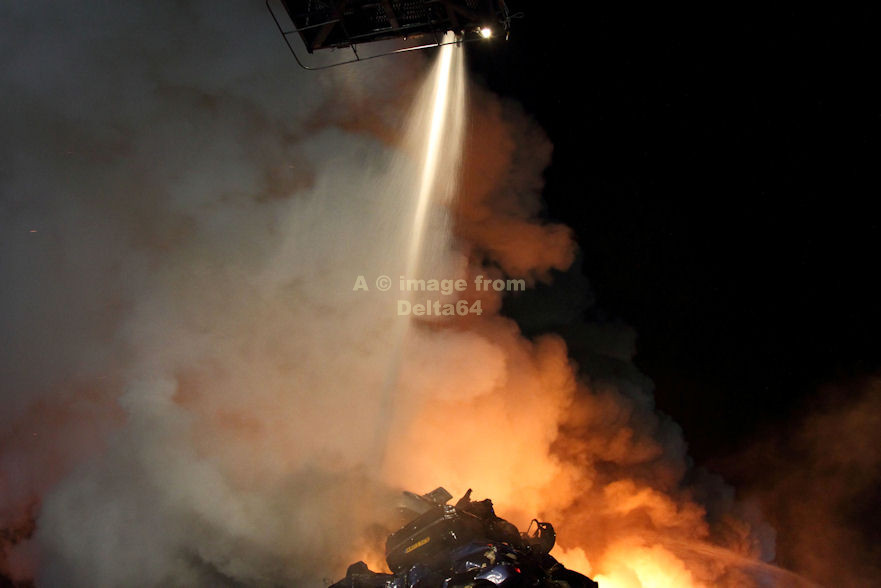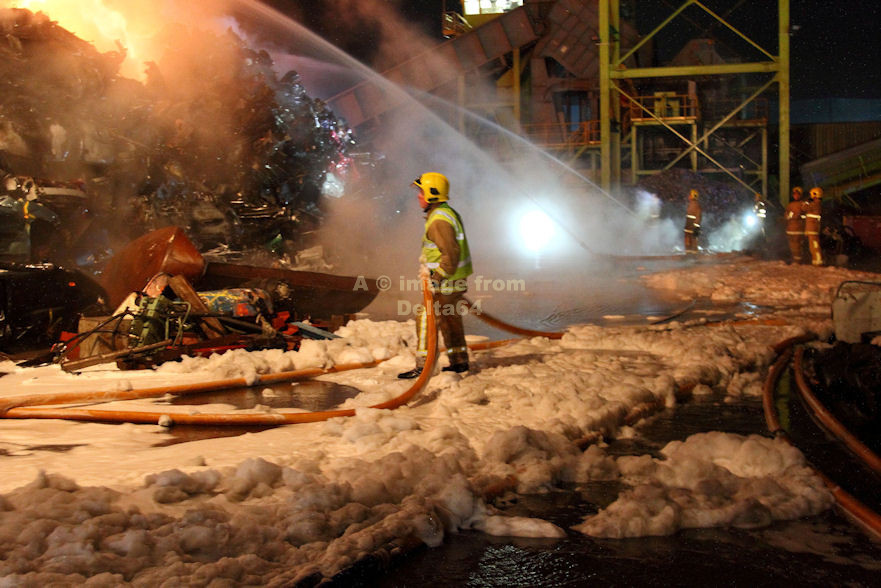 Foam Units from both Lancashire and Greater Manchester were deployed.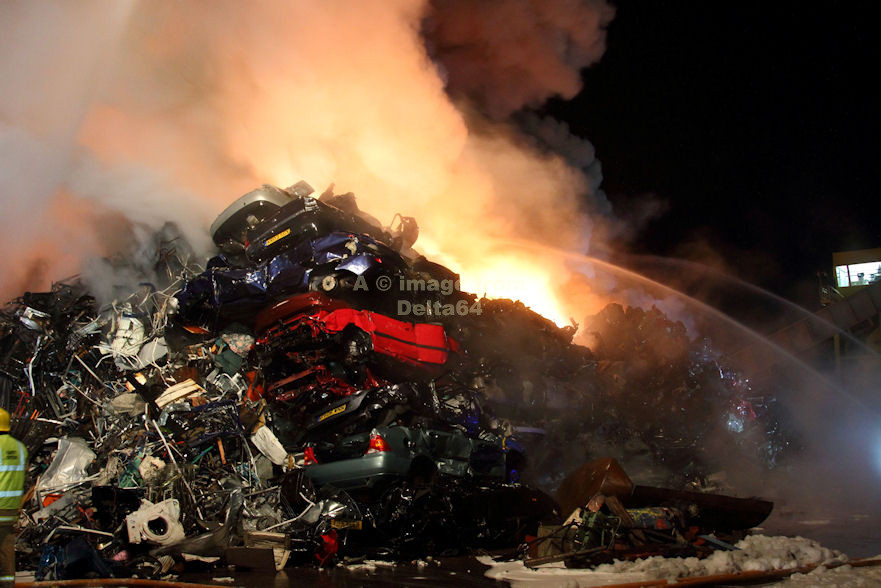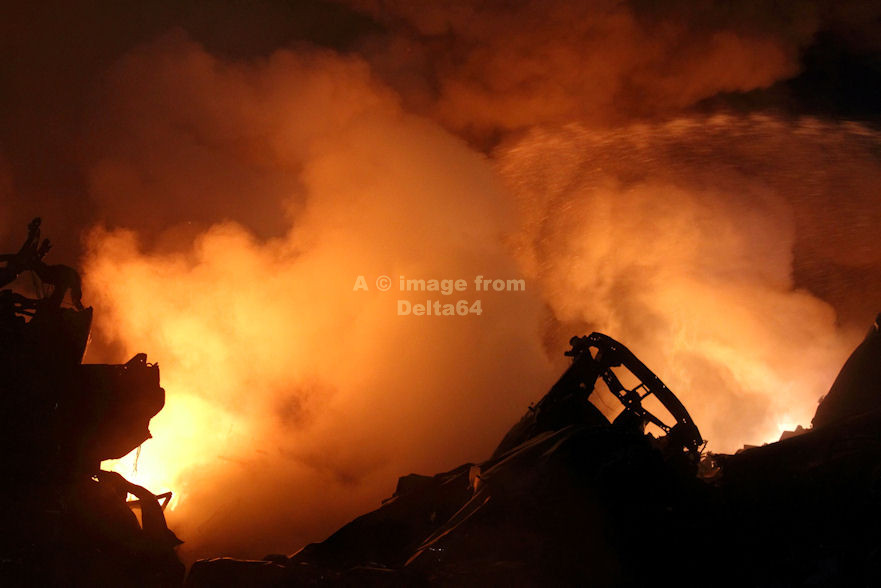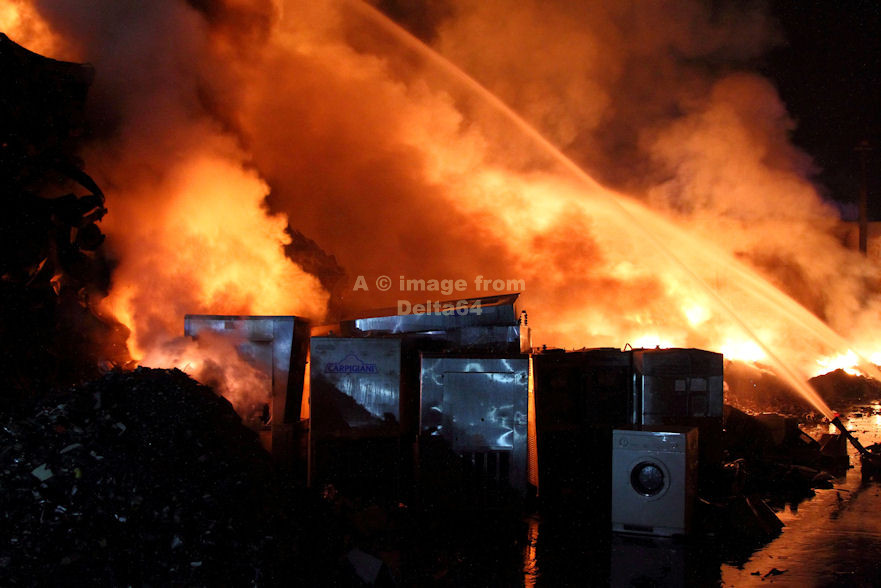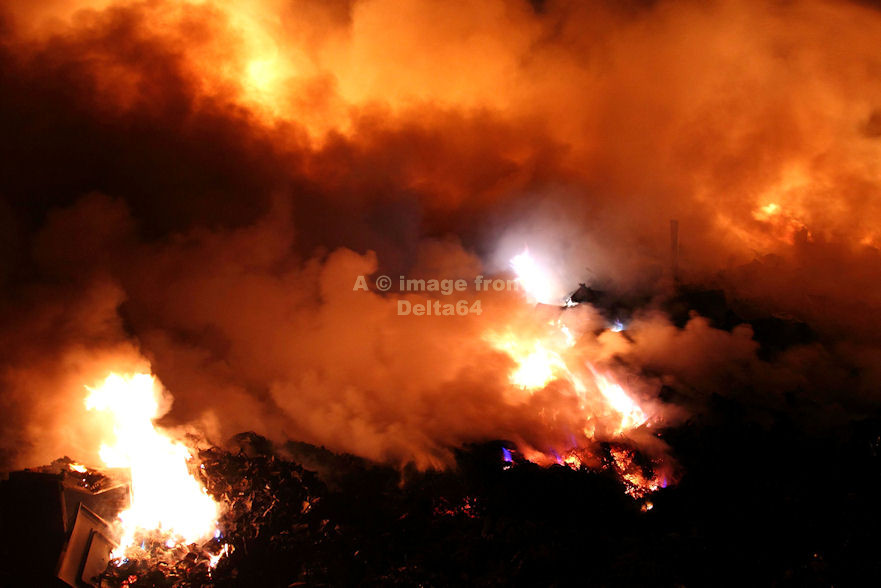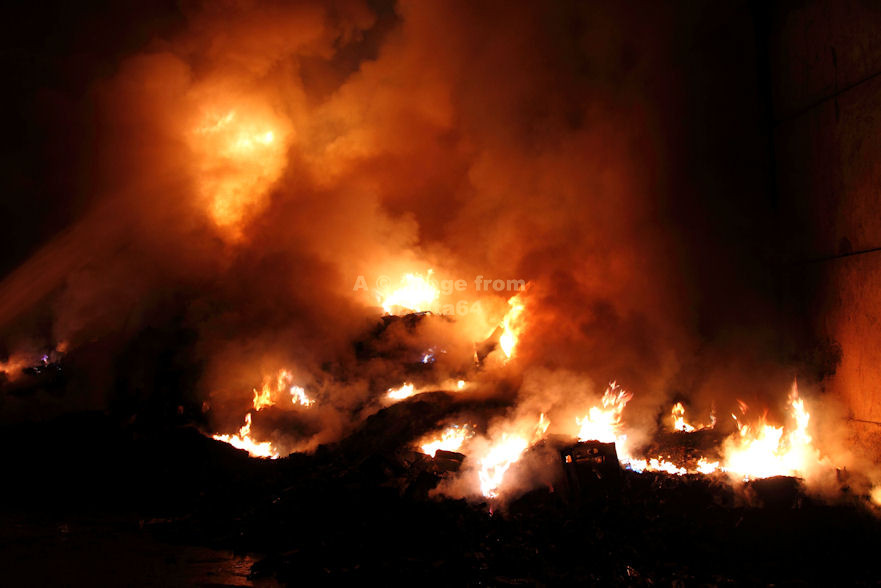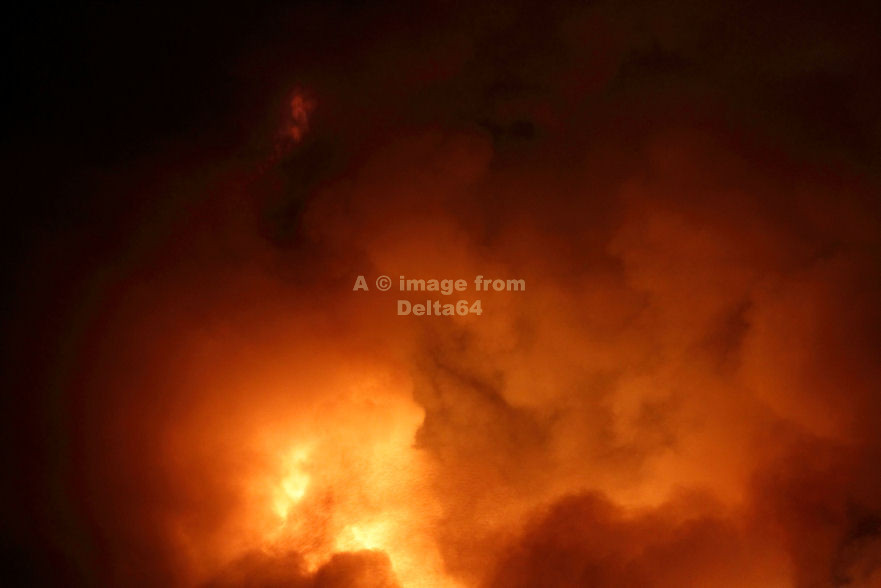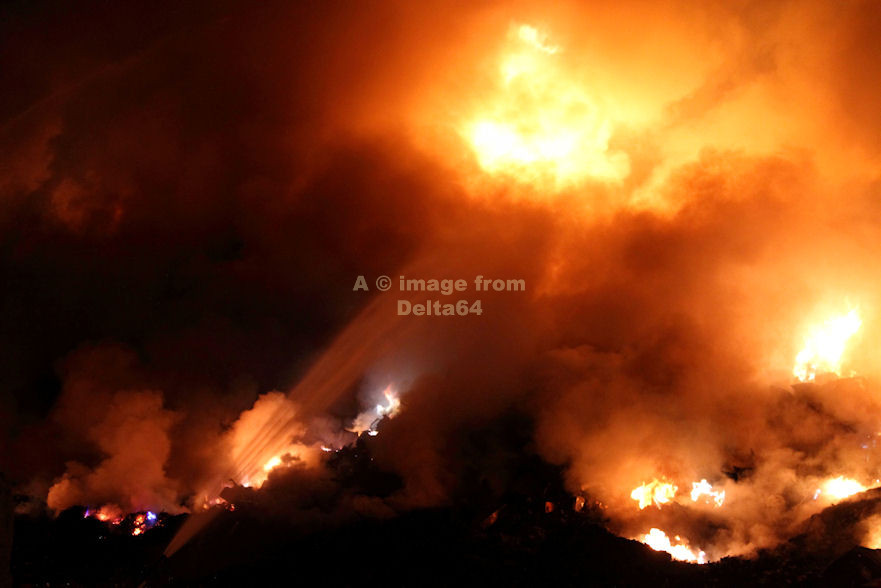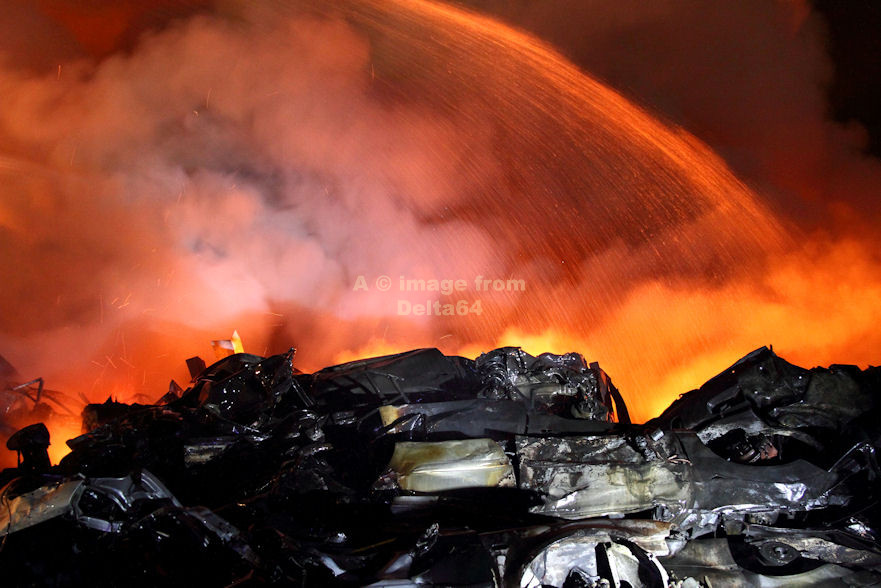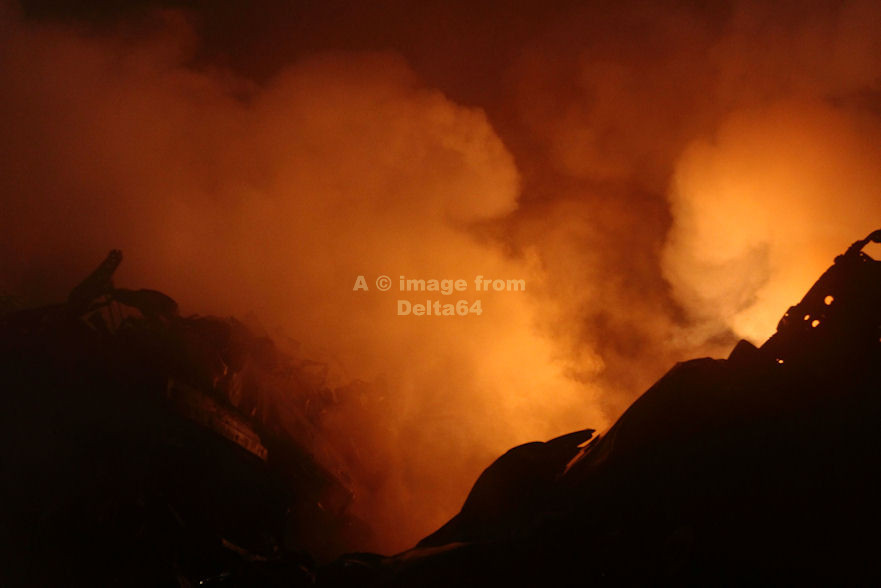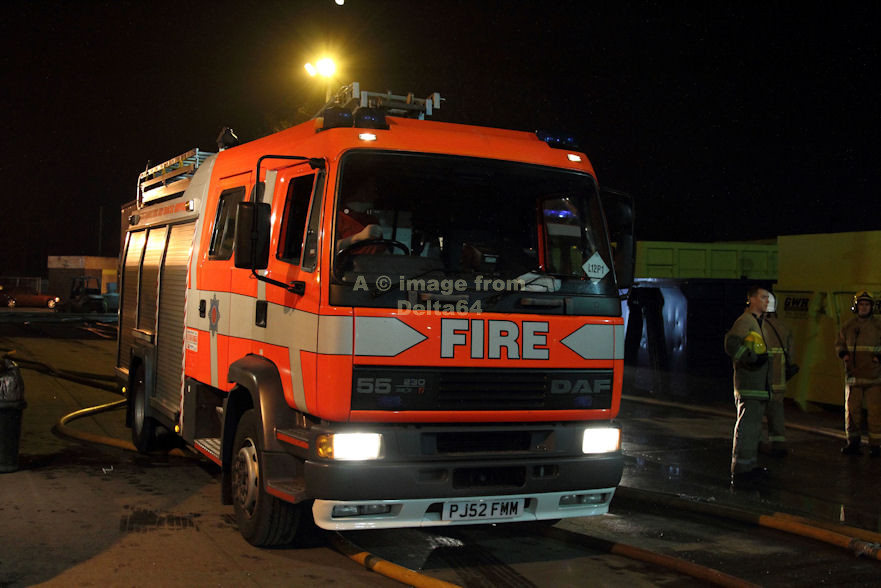 Reserve Daf55 PJ52FMM was operating as first appliance at Morecambe.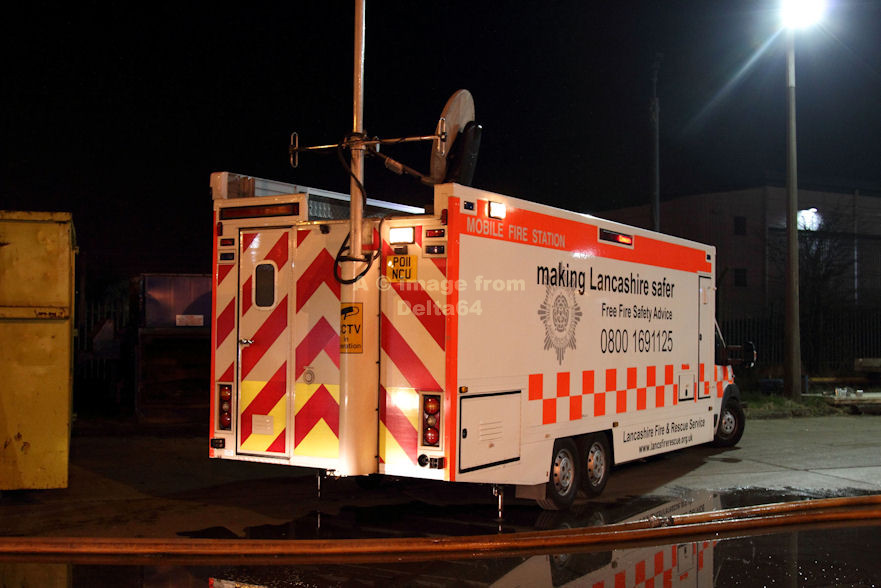 CSU/MFS PO11NCU from Fulwood.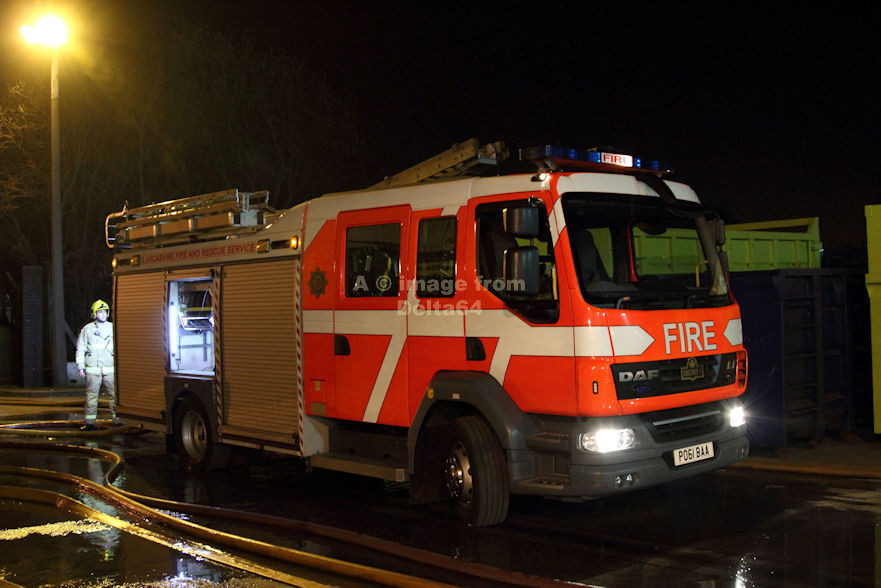 Daf LF PO61BAA from Hyndburn.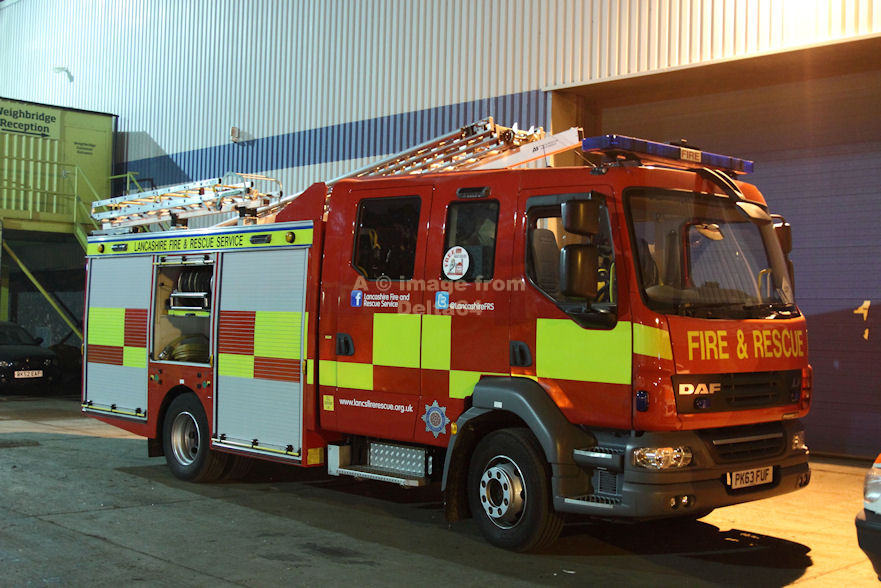 Daf LF PK63FUF from Fulwood.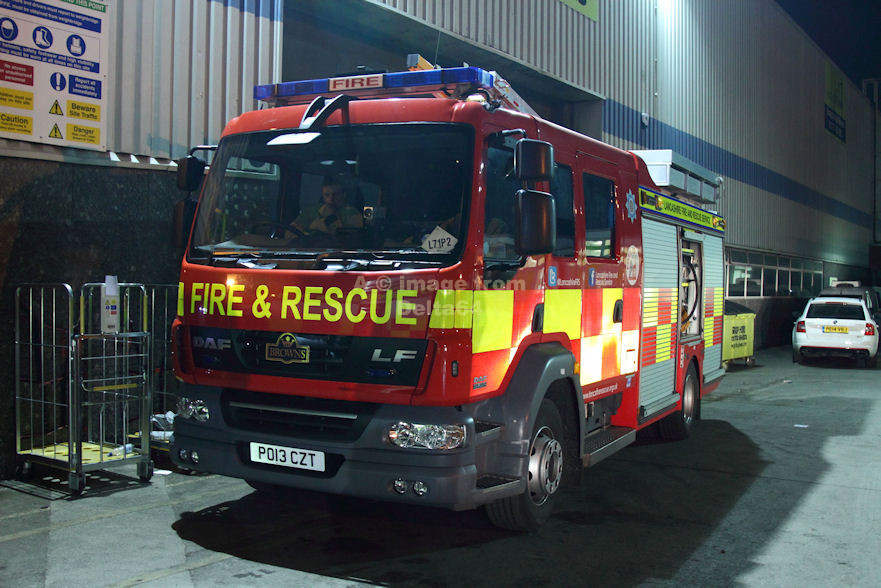 Daf LF PO13CZT from Blackburn.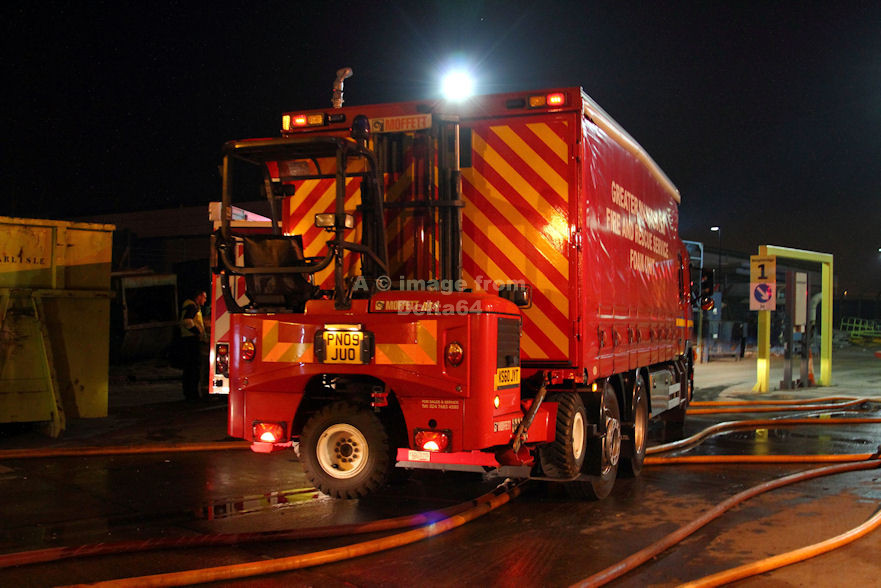 Greater Manchester Foam Unit and Moffatt PN09JUO arriving at the incident.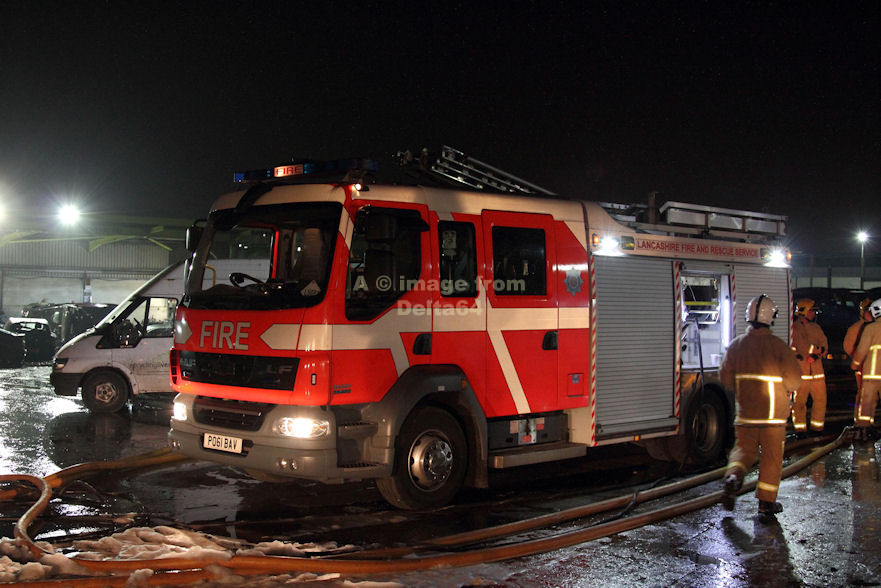 Daf LF PO61BAV from Bamber Bridge.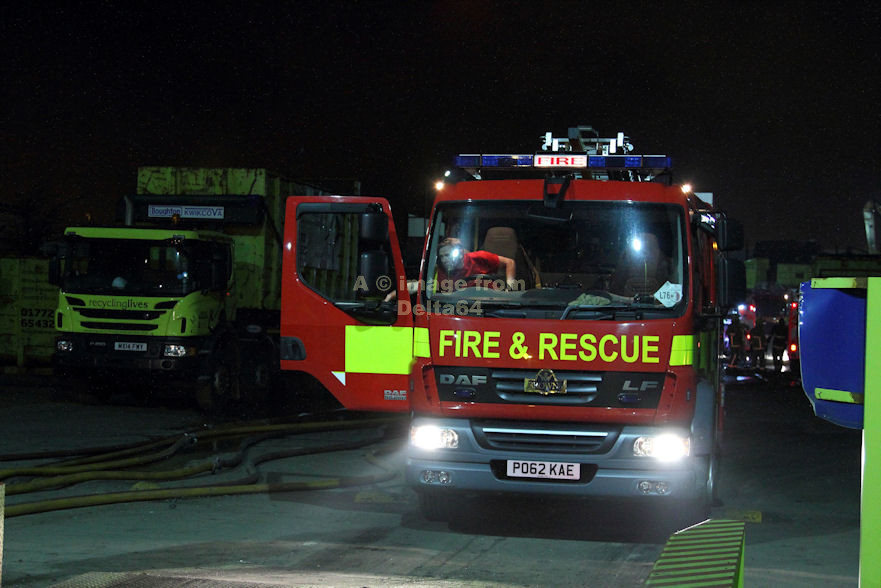 Daf LF PO62KAE from Darwen.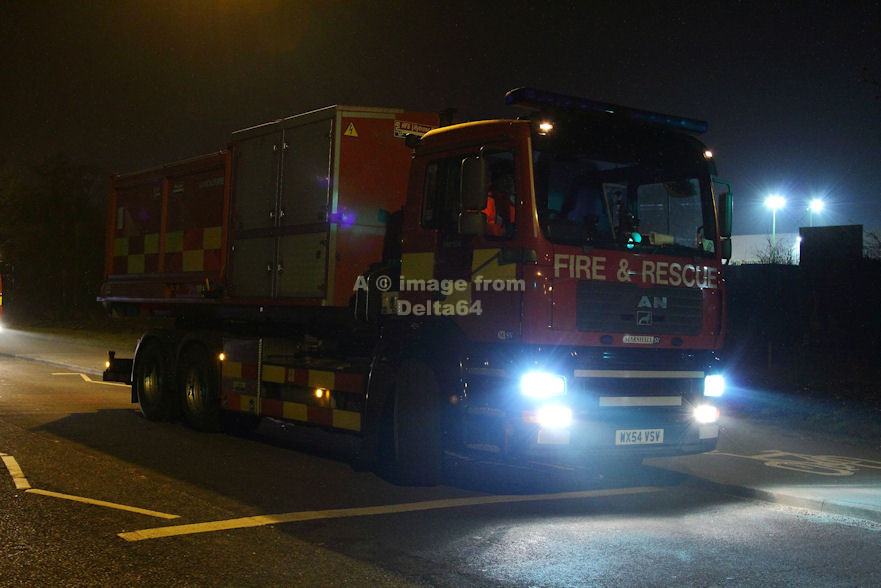 PM164 WX54VSV with HVPU.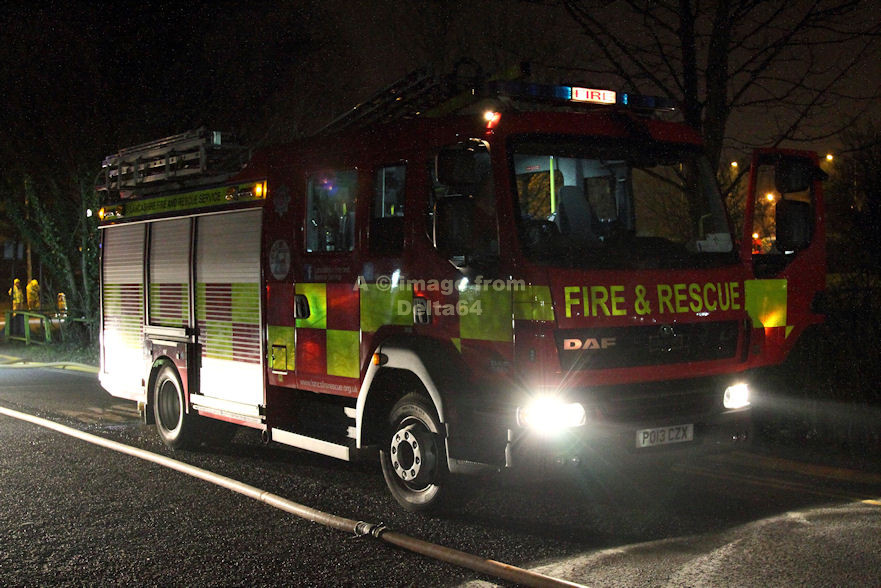 Daf LF PO13CZX from Penwortham.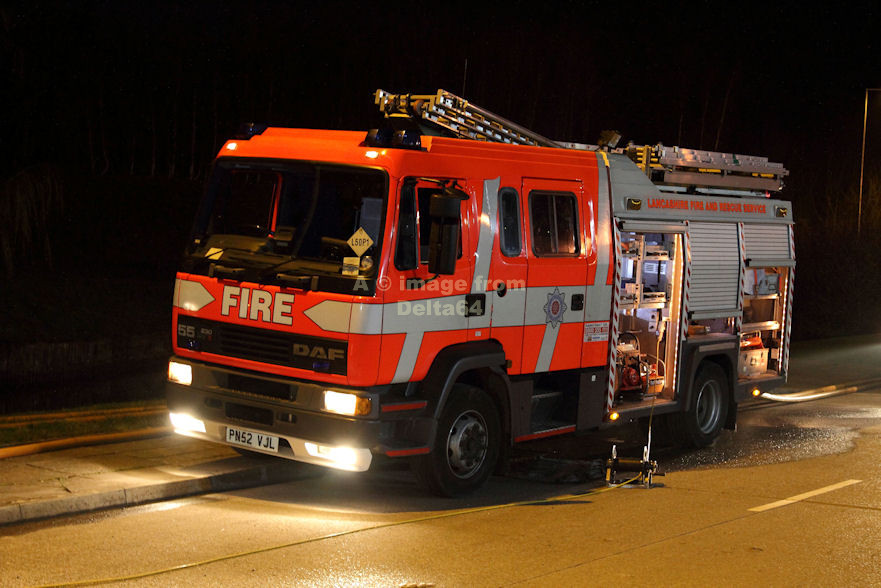 Reserve Daf55 PN52VJL was operation out of Preston.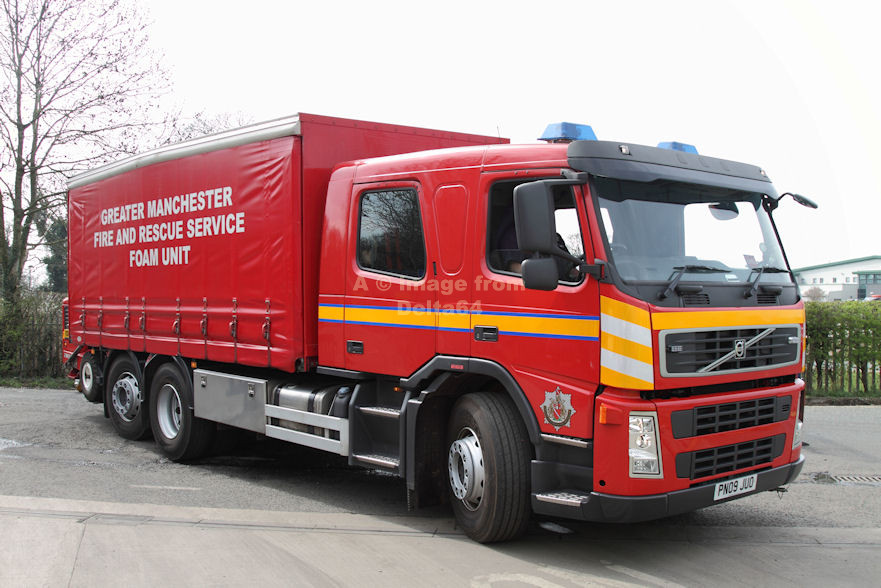 The Foam Unit from Sale was seen again later in the day.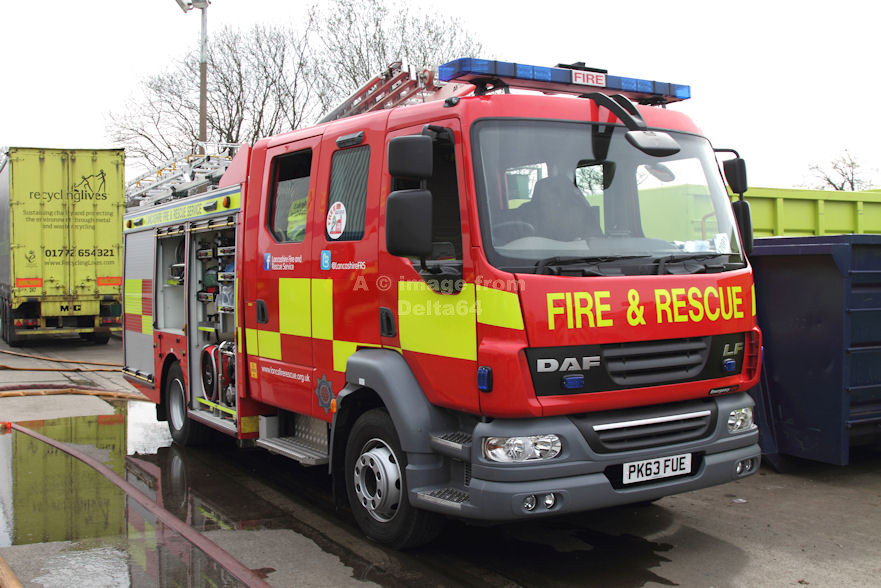 Daf LF PK63FUE from Hyndburn.