MILL FIRE
POLLARD STREET, ANCOATS
c.17 JANUARY 1978
Although I cannot be 100% certain of the date, I well recall that it was within about a day of the end of the Fire Brigade Strike of 1977/78.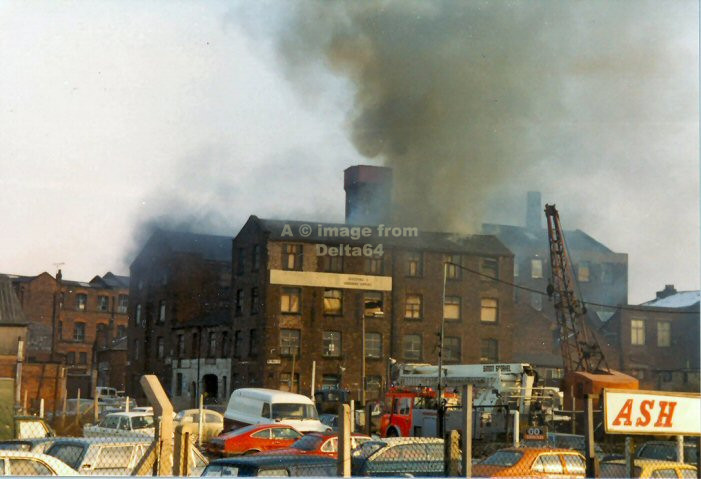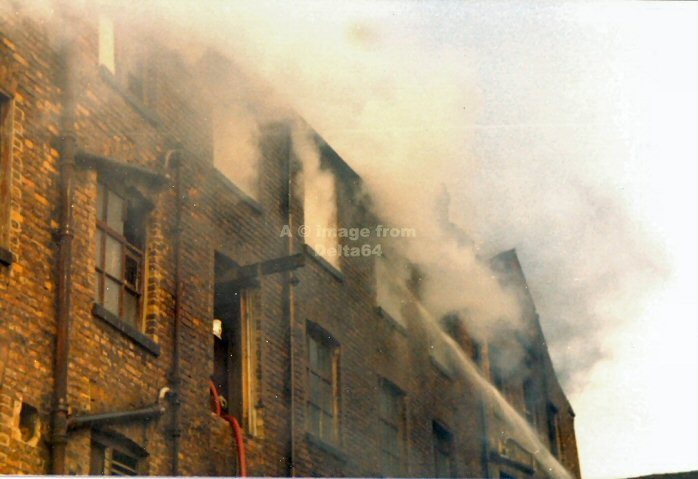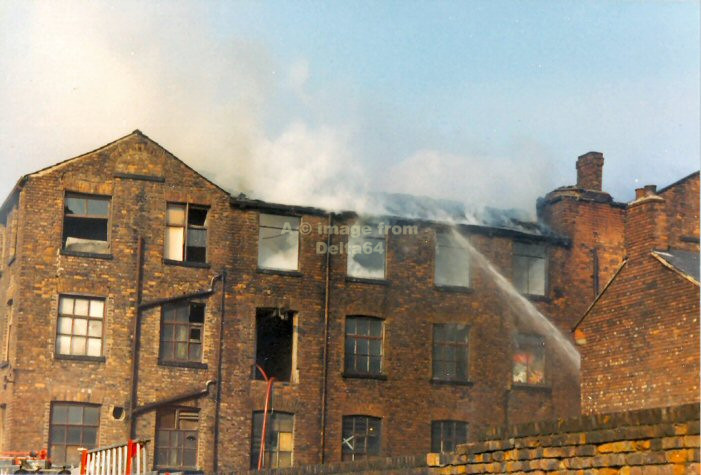 The above three pictures show the large amounts of smoke emanating from the building.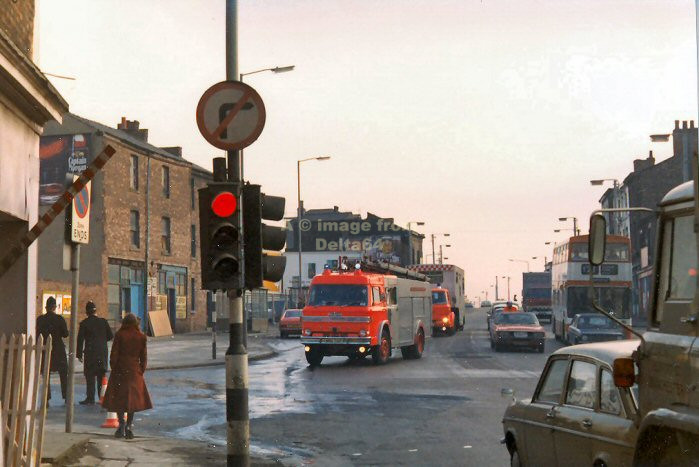 Ford MND712P was seen on Great Ancoats Street arriving at the incident as Control Unit Support.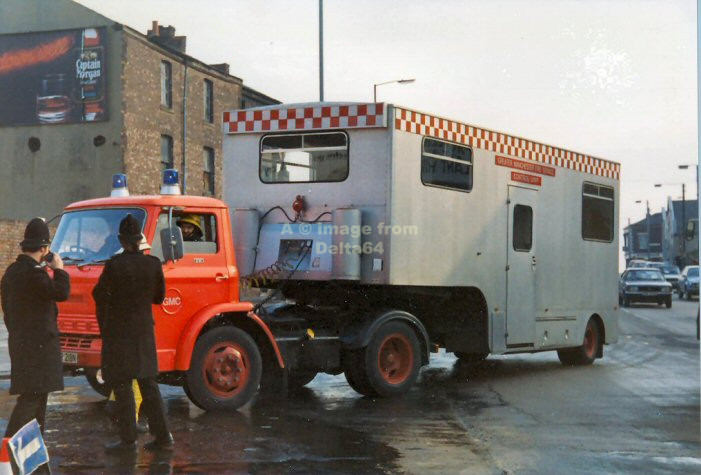 The Control Unit arrived towed by Lancashire registered Tractor Unit GFR218N