G16 MANCHESTER CENTRAL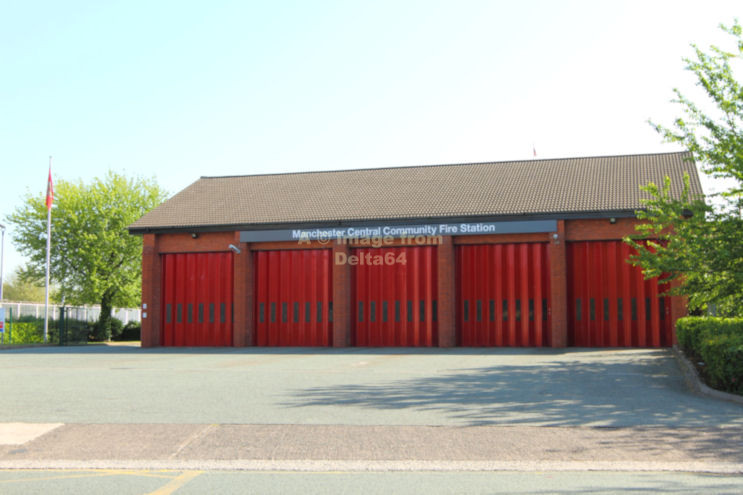 27 May 2012.
Location : Thompson Street, New Cross, Manchester
Status : Wholetime
Allocation : 2 Pumps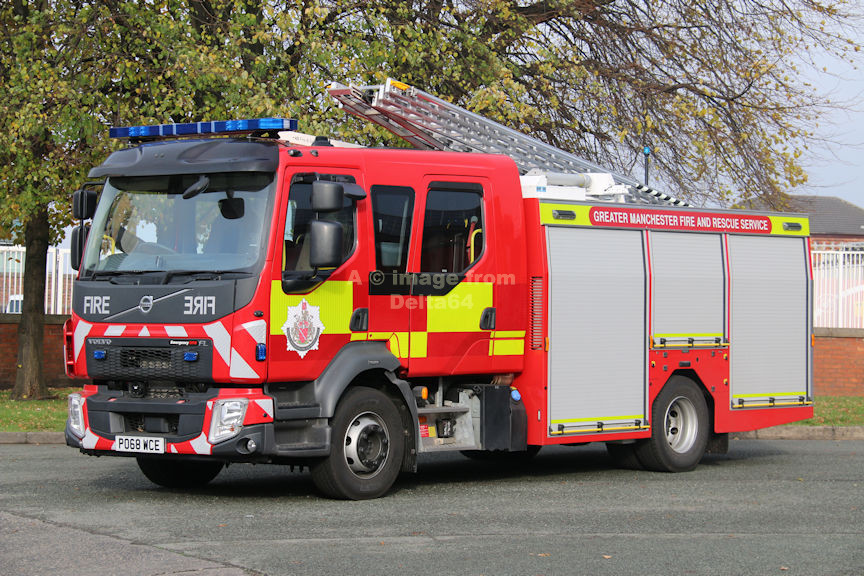 Volvo PO68WCE is now in service. It was seen in the station yard. 6 November 2018.
[Copyright picture ~ M. Eley and reproduced with permission.]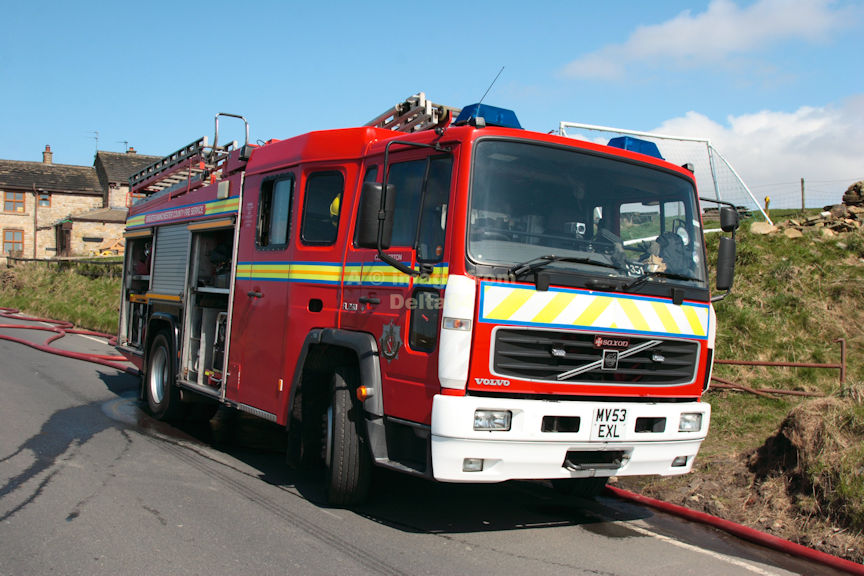 Volvo MV53EXL was seen at a moorland fire in Mossley whilst operating from Chadderton Fire Station, 15 April 2010.