G16 MANCHESTER CENTRAL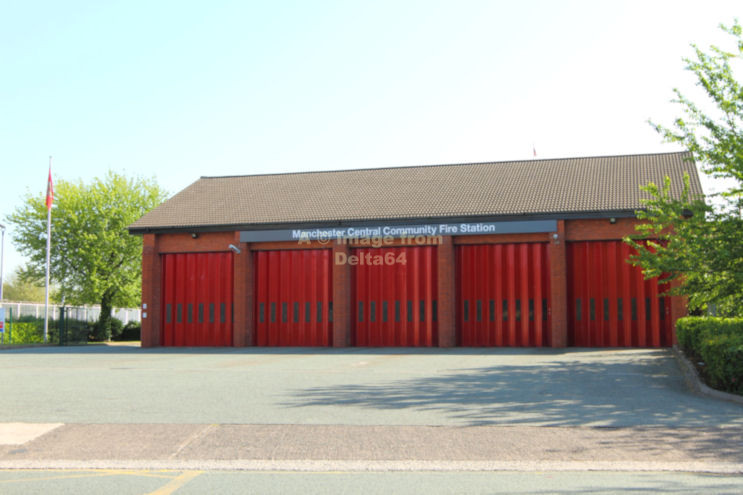 27 May 2012.
Location : Thompson Street, New Cross, Manchester
Status : Wholetime
Allocation : 2 Pumps, 1 TTL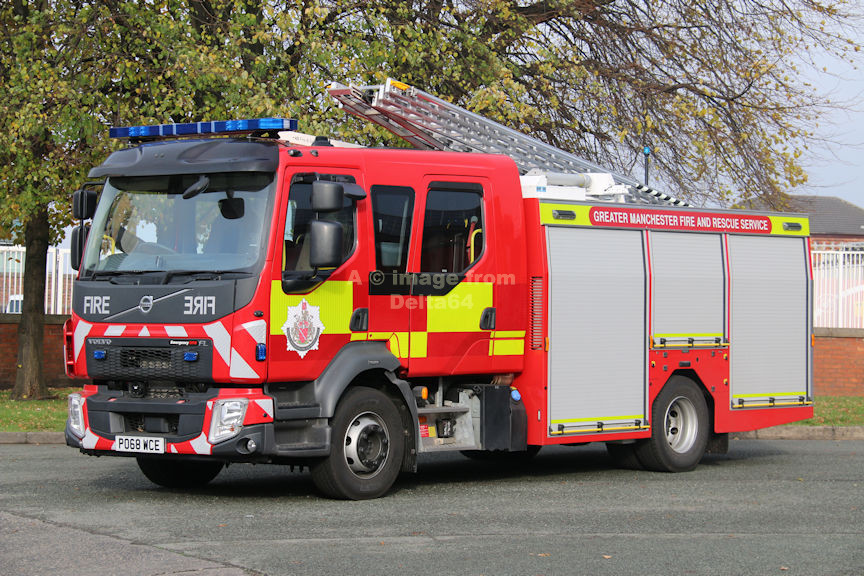 Volvo PO68WCE is now in service. It was seen in the station yard. 6 November 2018.
[Copyright picture ~ M. Eley and reproduced with permission.]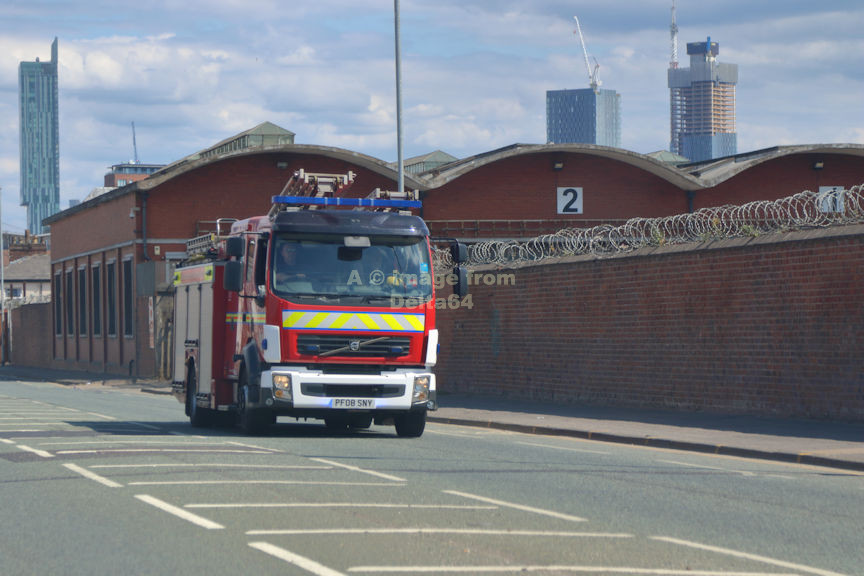 Volvo PF08SNY was seen having just turned out to an incident from Salford, 8 July 2018.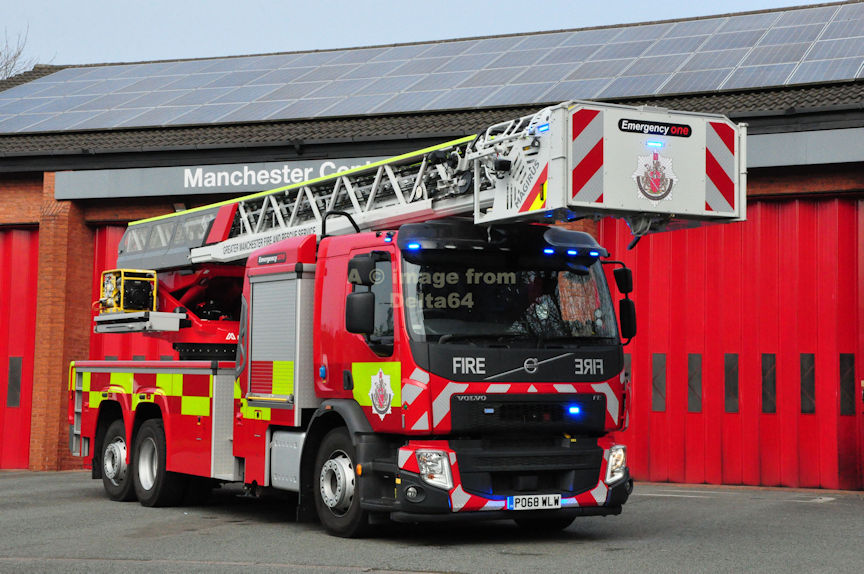 The 42 metre Tunrtable Ladder PO68WLW had been on the run just a few days when seen on the station forecourt, 7 April 2019.
[Copyright picture ~ A. Daley and reproduced with permission.]
LIBRARY PICTURES