PENRITH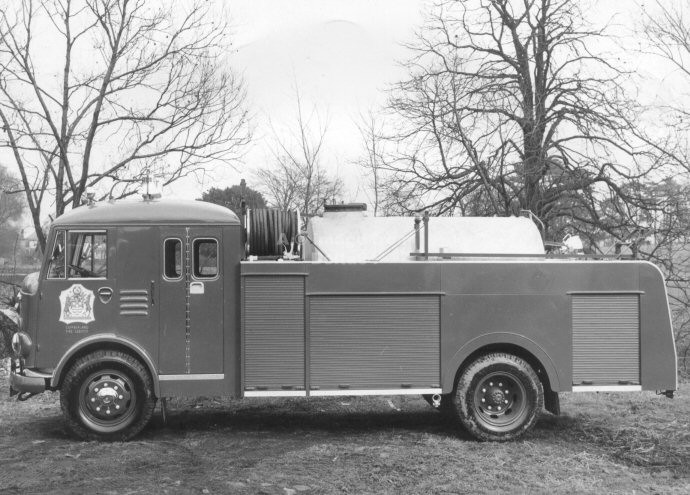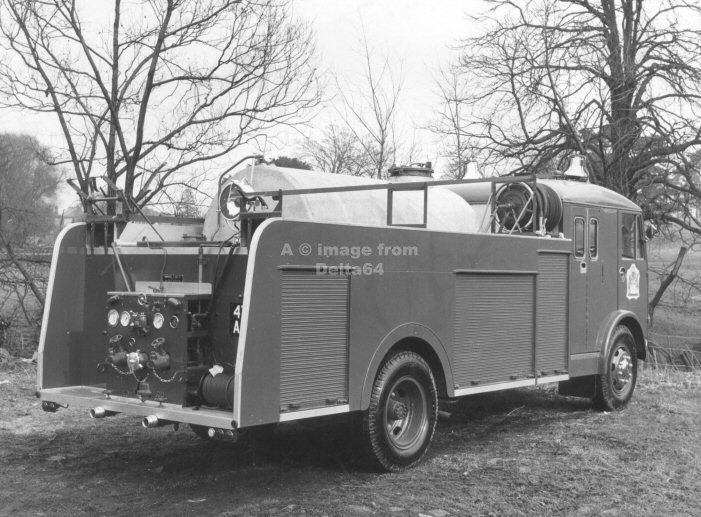 A set of early pictures of Commer QX Water Tender 478ARM
[Pictures courtesy MF&RS and reproduced with permission.]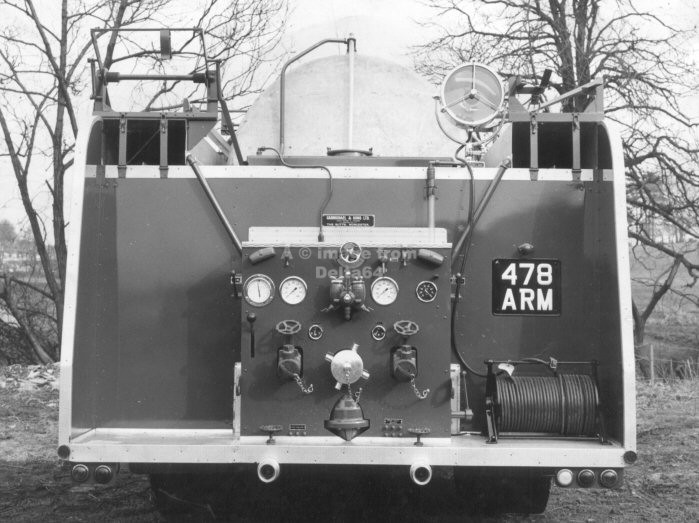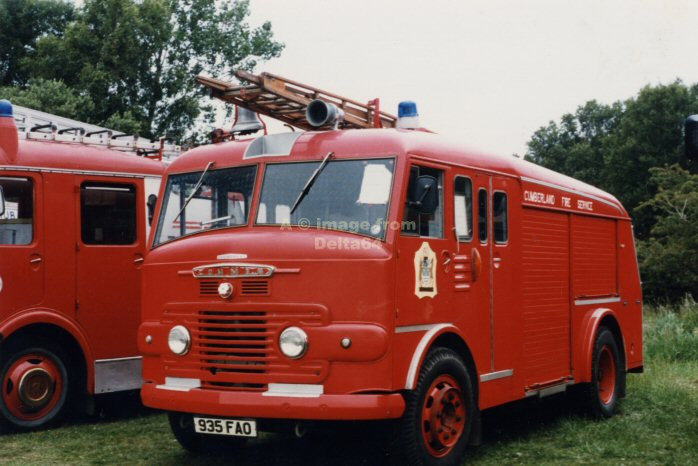 Commer QX 935FAO was seen after it passed into preservation.
[Copyright picture ~ K. Howarth and reproduced with permission.]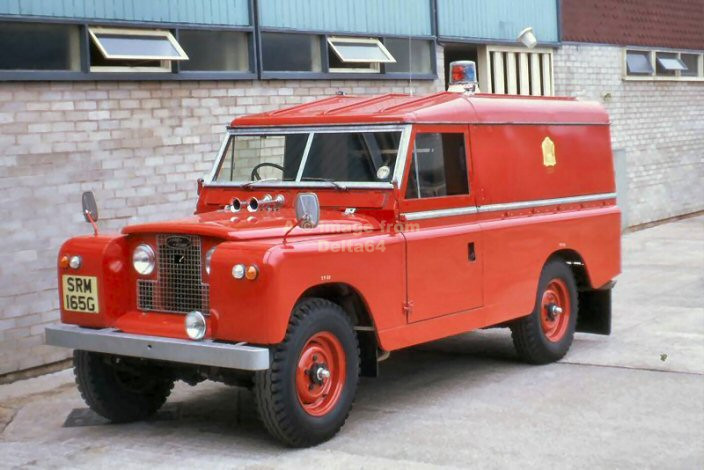 Land Rover RT SRM165G
[Copyright picture ~ Ian Moore and reproduced with permission.]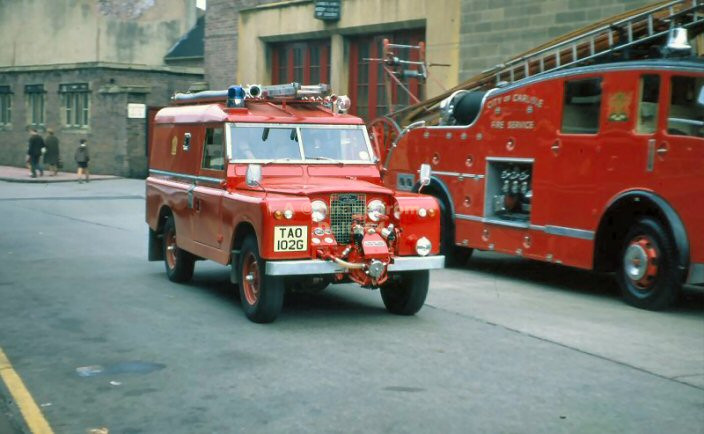 Land Rover TAO102G was seen in Carlisle when almost brand new and working for Cumberland.
[Copyright picture ~ Ian Moore and reproduced with permission.]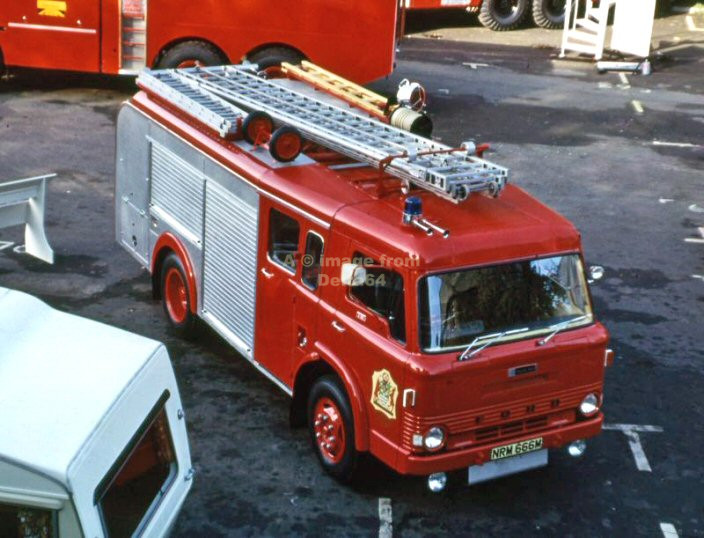 Ford NRM666M with unusual Gloster Saro bodywork was seen at the 1973 CACFOA/IFE Exhibition in Harrogate.
[Copyright picture ~ Ian Moore and reproduced with permission.]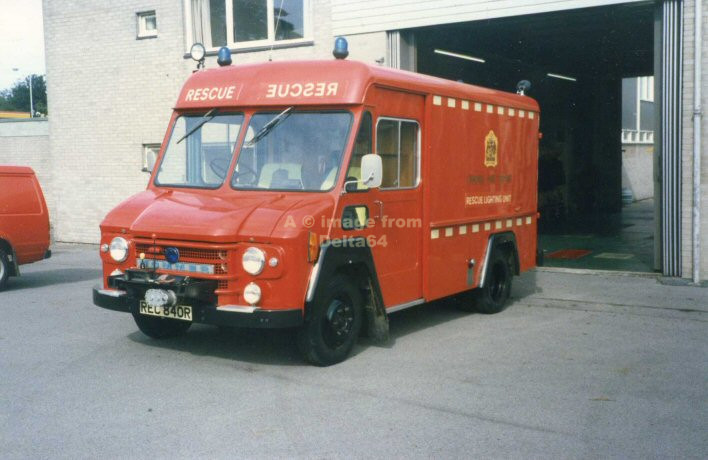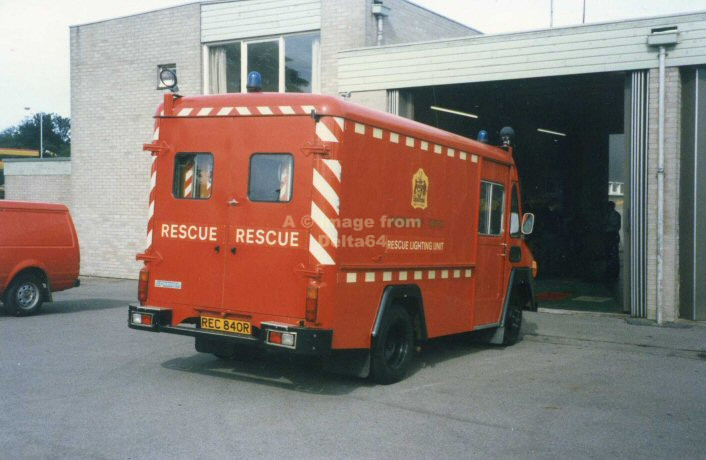 Commer Rescue Unit REC840R was one of two in the fleet.
[Copyright pictures ~ A. Kent and reproduced with permission.]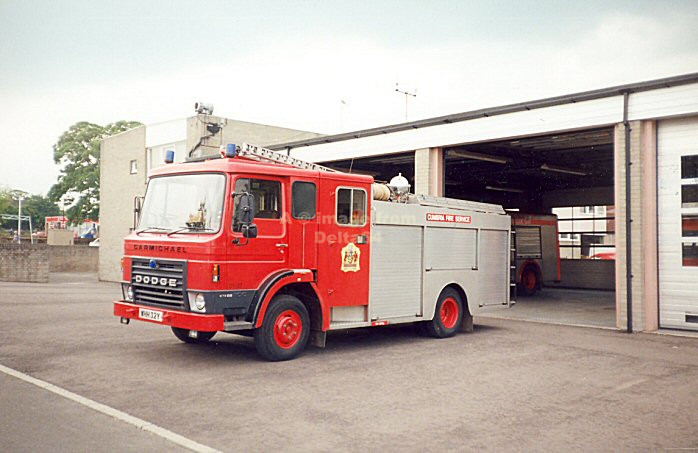 Dodge WHH32Y was probably in the reserve fleet when photographed here.
[Copyright picture ~ W. Jopson and reproduced with permission.]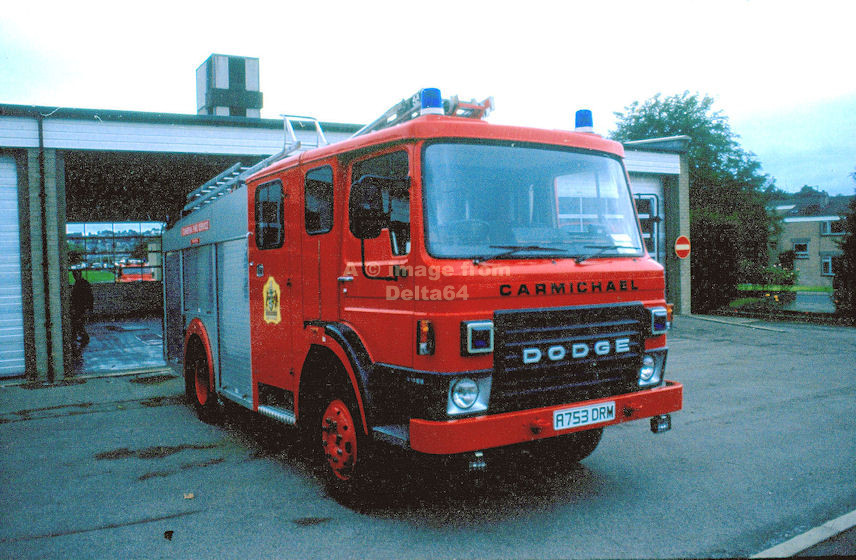 Dodge A753DRM was seen on the station forecourt.
[Copyright picture ~ K.F.Reid and reproduced with permission.]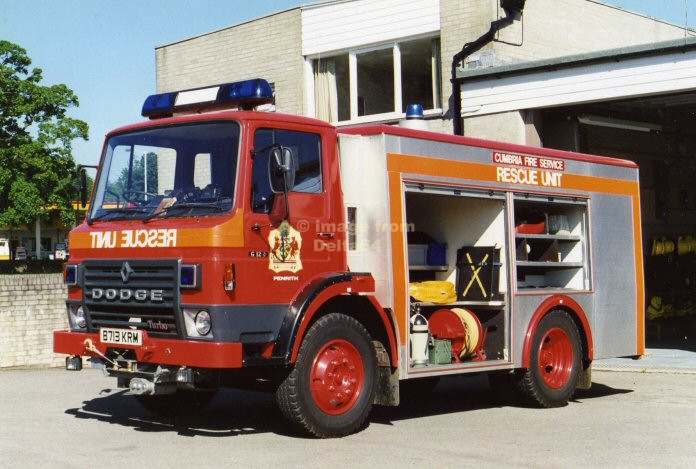 Dodge Rescue Unit B713KRM was seen on the station forecourt.
[Copyright owner currently being sought.]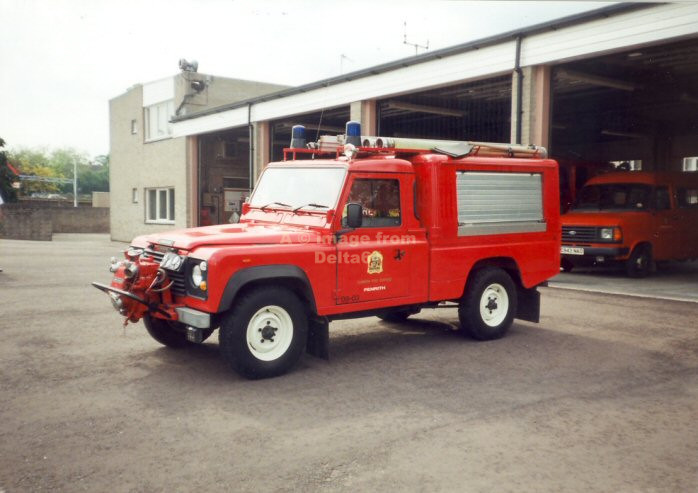 Land Rover L4P C877PRM was seen on the station forecourt.
[Copyright picture ~ W. Jopson and reproduced with permission.]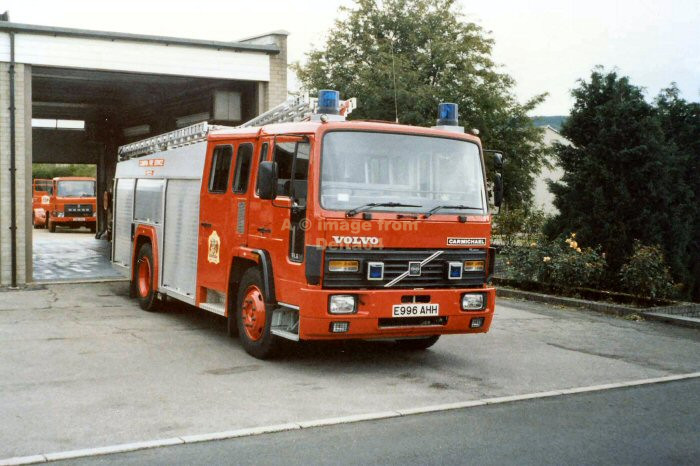 Volvo E996AHH was seen outside the station.
[Copyright picture ~ A. Kent and reproduced with permission.]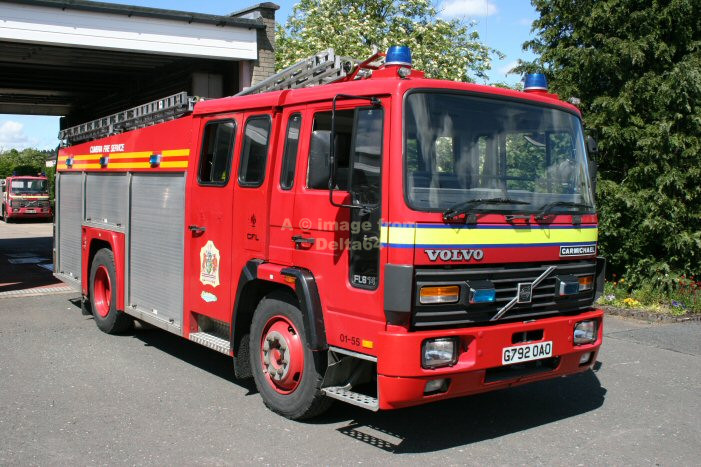 Volvo G792OAO, although running as spare when photographed, was once based here.
It was seen 30 May 2005.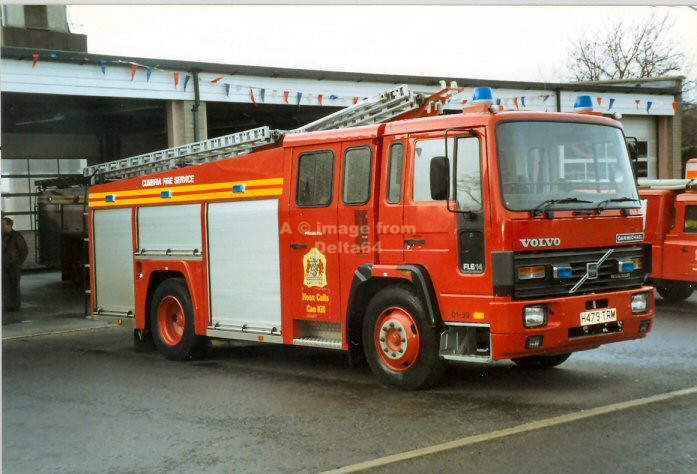 Volvo H479TRM was seen at a very damp Penrith Open Day.
[Copyright picture ~ W. Jopson and reproduced with permission.]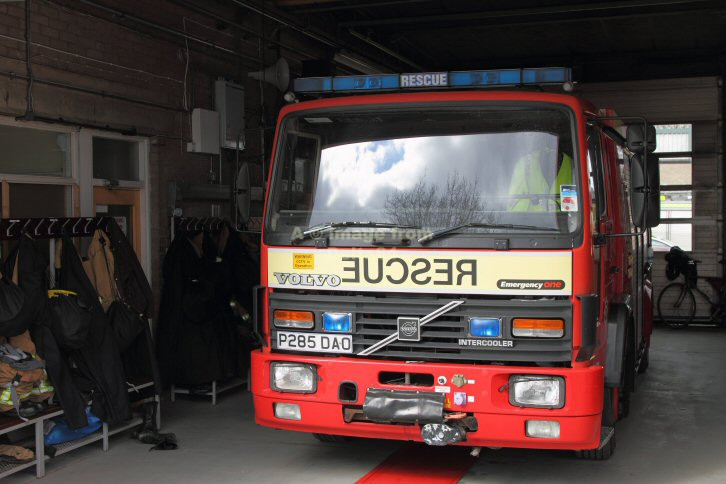 Major Rescue Vehicle P285DAO had recently gone on the run here when seen 19 March 2011.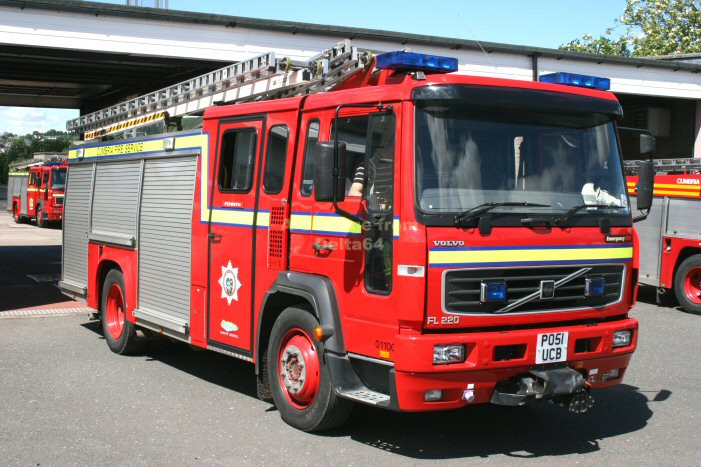 Volvo FLH PO51UCB was seen returning from an incident, 30 May 2005.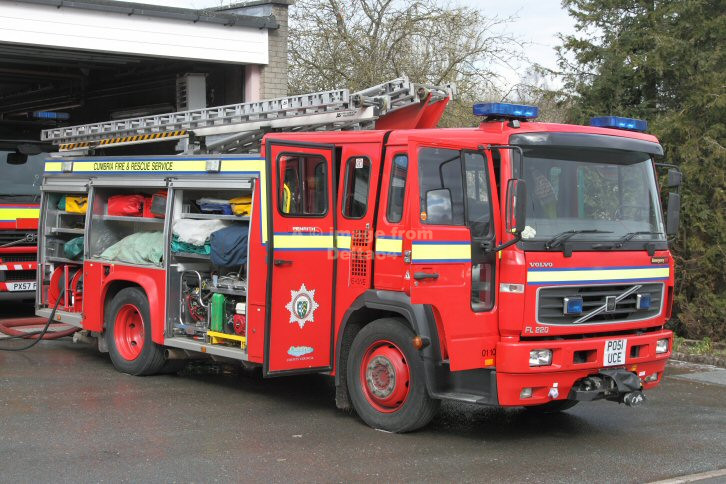 Volvo FLH PO51UCE was seen on the station forecourt, 19 March 2011.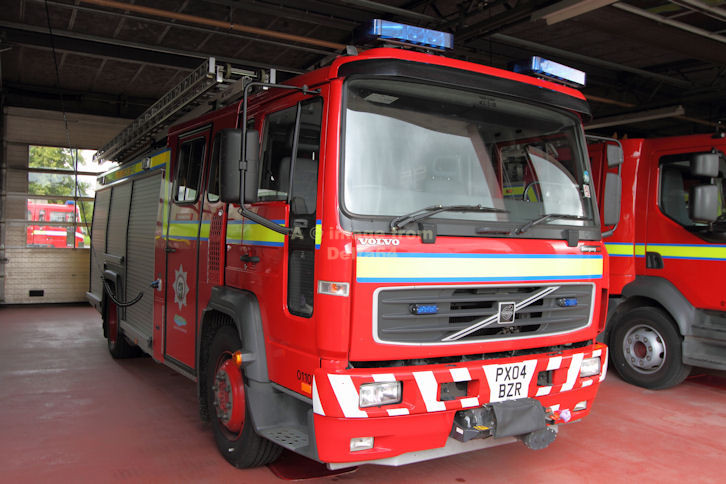 Volvo PX04BZR was formerly at Kendal and was seen at the old fire station, 13 August 2011.