C27 PENRITH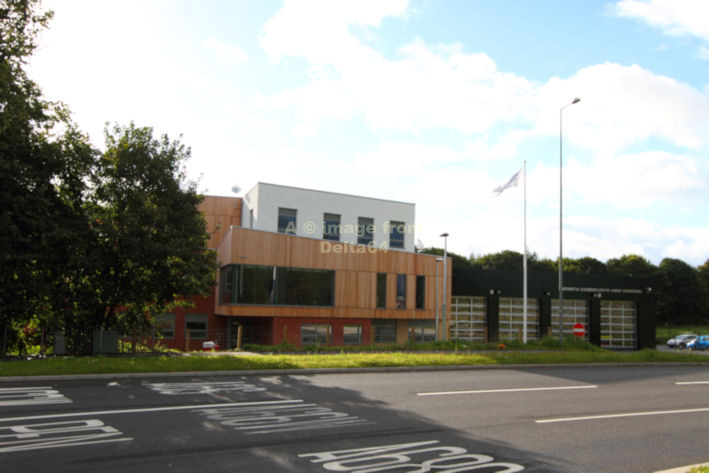 17 September 2012.
Location : Kemplay Bank, Penrith
Status : Retained
Allocation : 2 Pumps, 1 WRC, 1 ELS. 1 JICU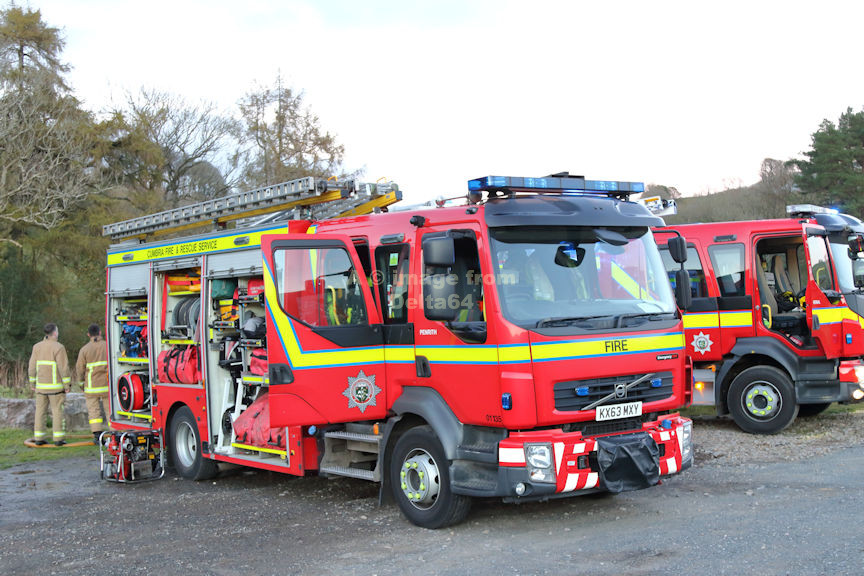 Volvo KX63MXY was seen at a 4 pump fire in the Western Dales, and operating out of Kendal, 27 October 2018.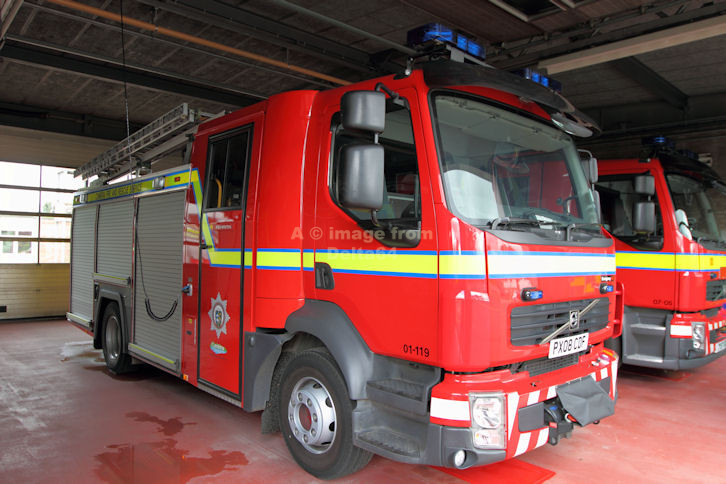 Recently trasnferred from Coniston, PX08CDF was seen in the old station, 13 August 2011.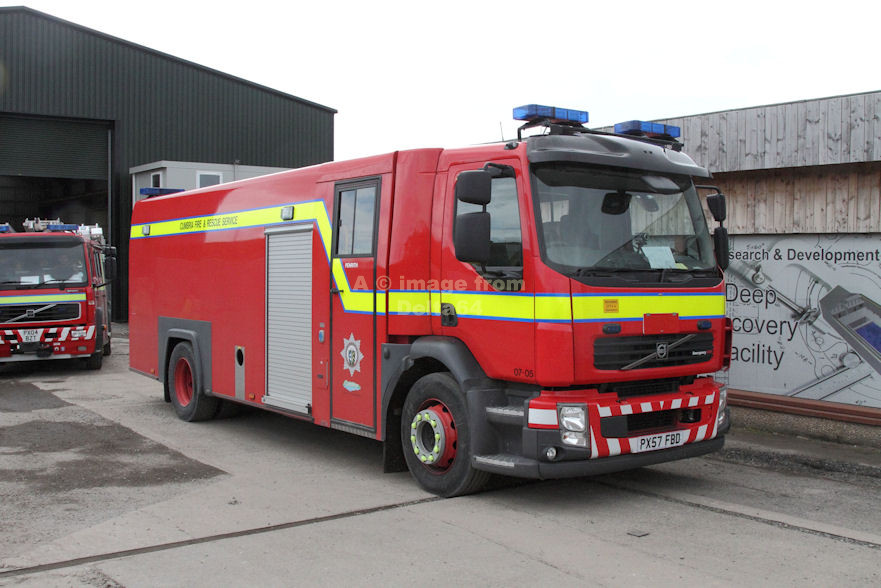 Volvo PX57FBD is used both as a Water Carrier and Driver Training Vehicle.
It was in use as a Water Carrier when seen in Flimby following a 10 pump fire, 29 April 2015.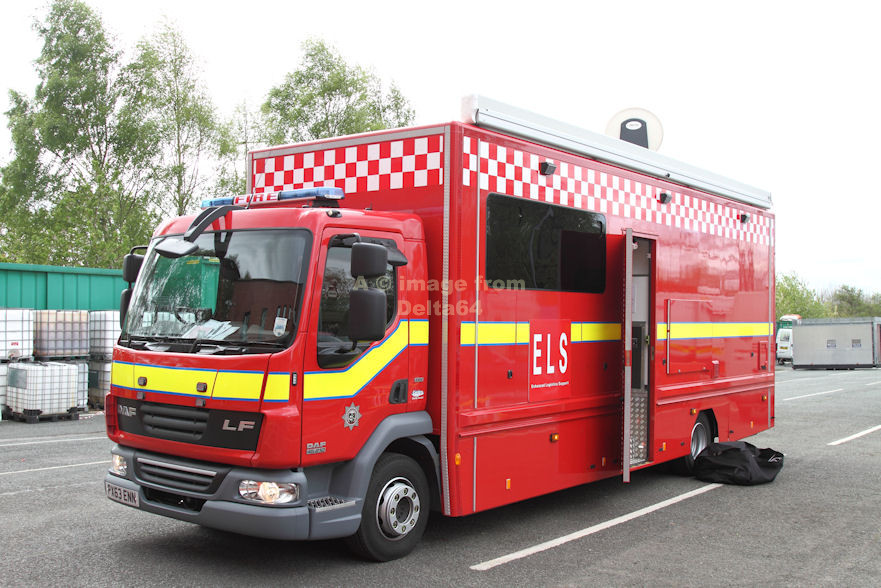 Daf LF Command Unit [ELS] PX63ENN was seen in the yard at the rear of Leigh T.S.C. [GMC] 12 May 2015.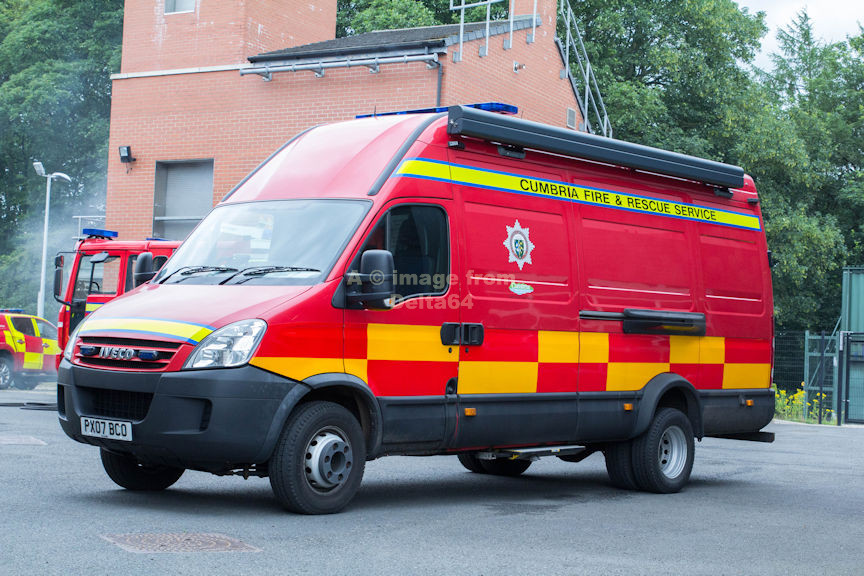 Iveco PX07BCO was originally used as a Rescue Unit, but was subsequently converted to BASU.
[Copyright picture ~ G. Mitchell and reproduced with permission.]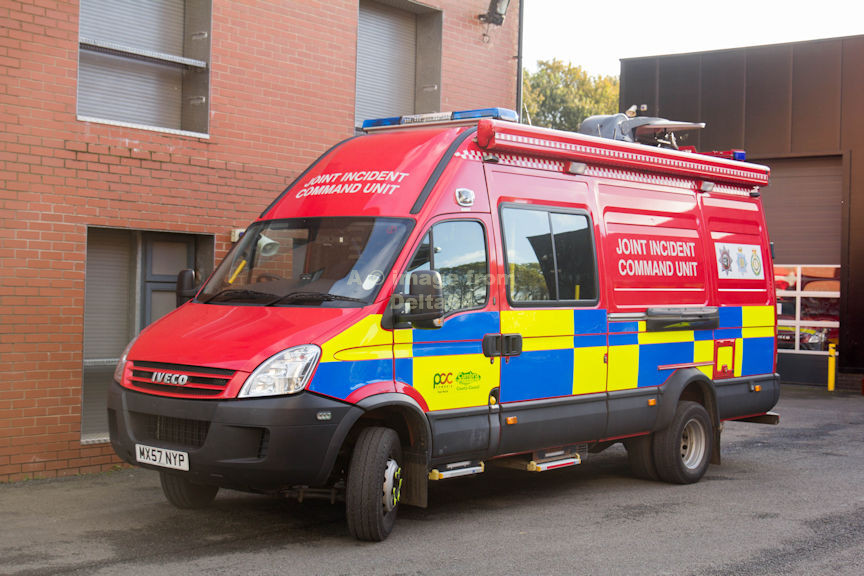 Iveco JICU MX57NYP was seen at the rear of the station.
[Copyright picture ~ G. Mitchell and reproduced with permission.]