MAKE PUMPS 8
MILL FIRE
PARROT STREET, BOLTON
24 FEBRUARY 2017.
Due to the proximity of the unsafe building to the narrow road, it was not possible to gain better access for pictures of the actual incident. As usual, I have included pictures of appliances attending where it was safe to get them.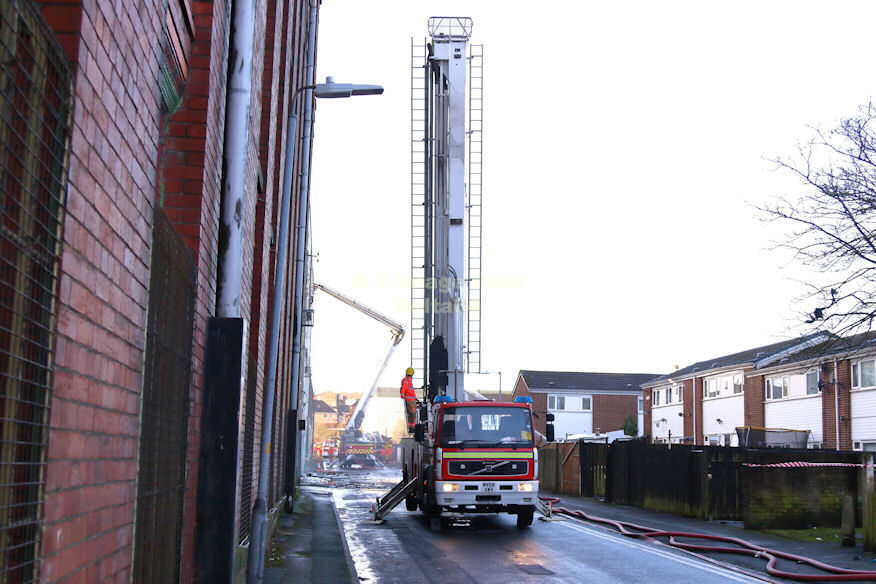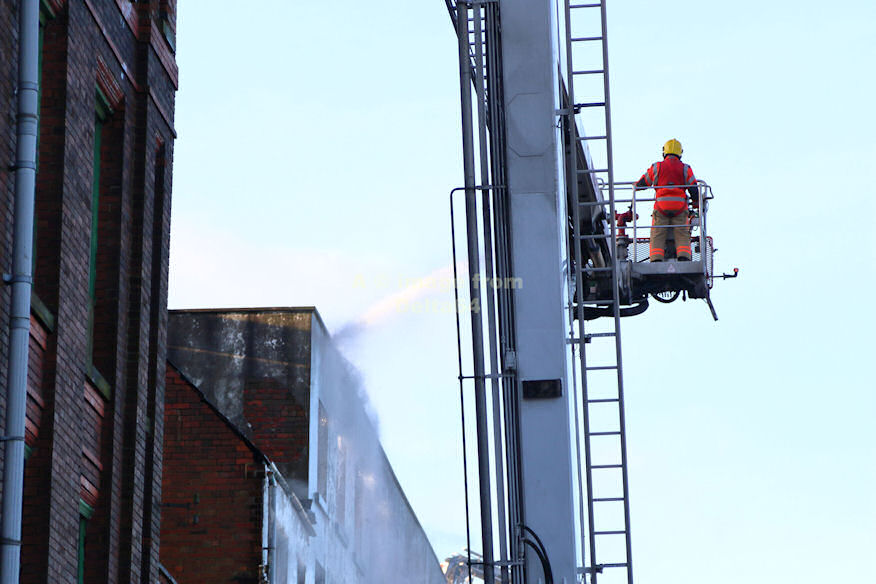 The fire involved the third and fourth storeys of a 4 storey building.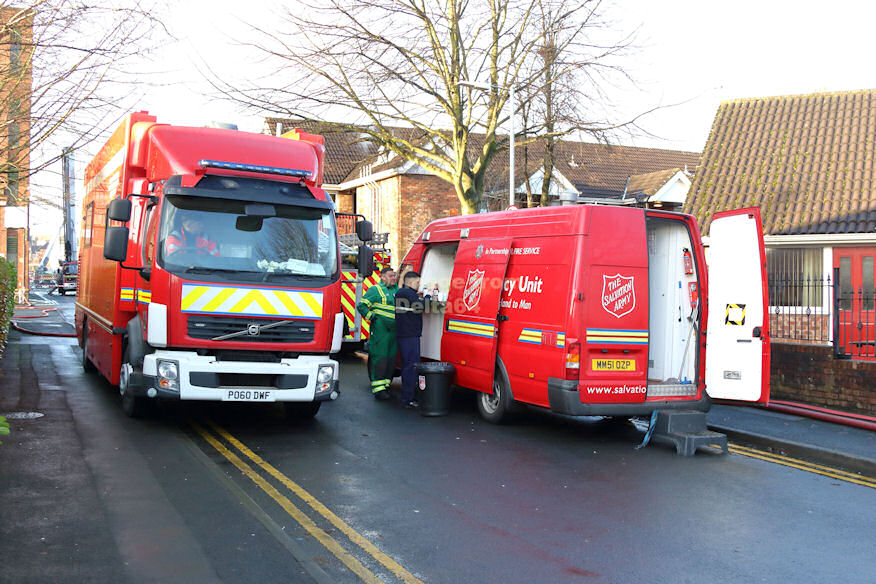 Command Unit PO60DWF from Rochdale and SACU MM51OZP from Salford.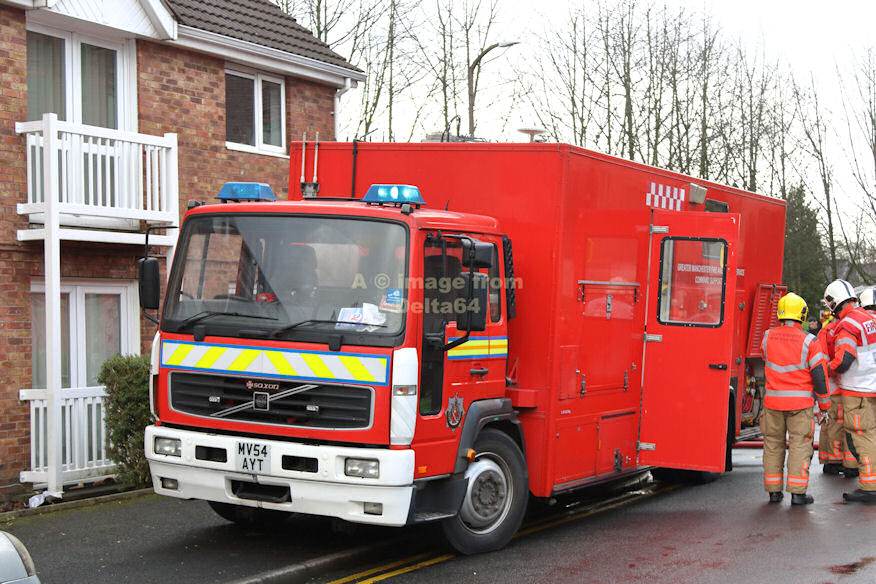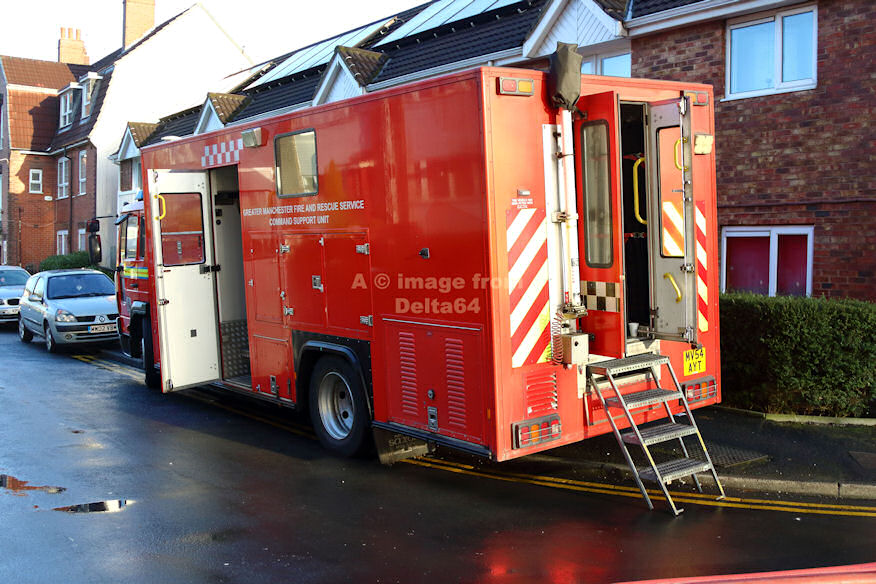 Command Support Unit MV54AYT from Hyde.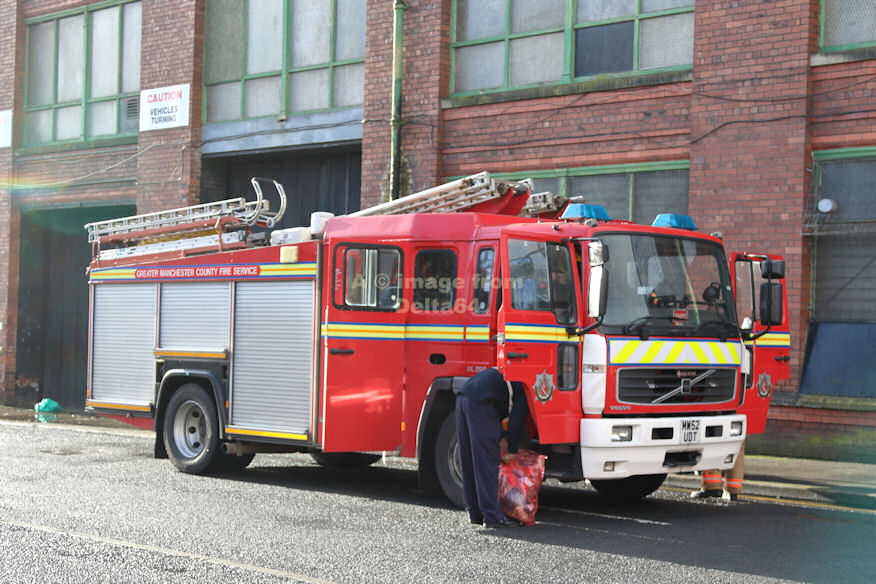 Reserve MW52UDT from Horwich.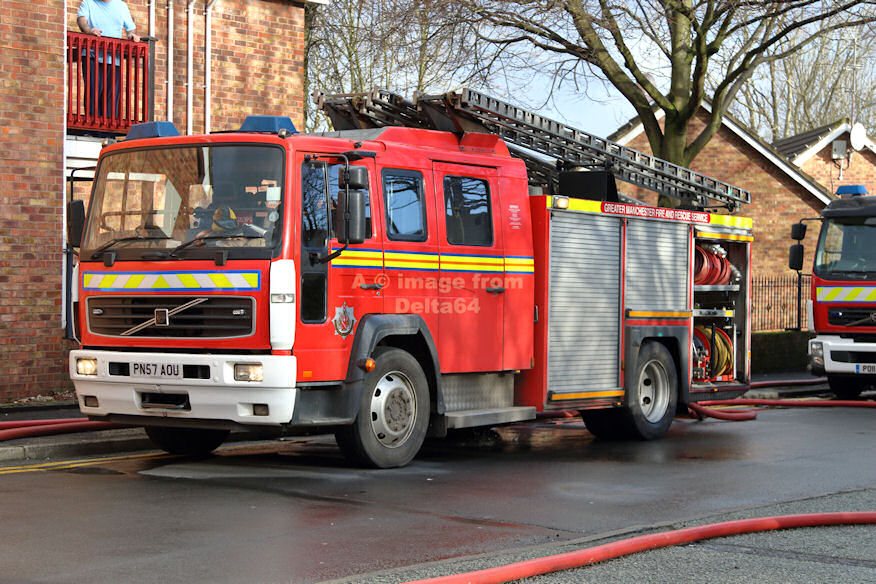 PN57AOU from Farnworth.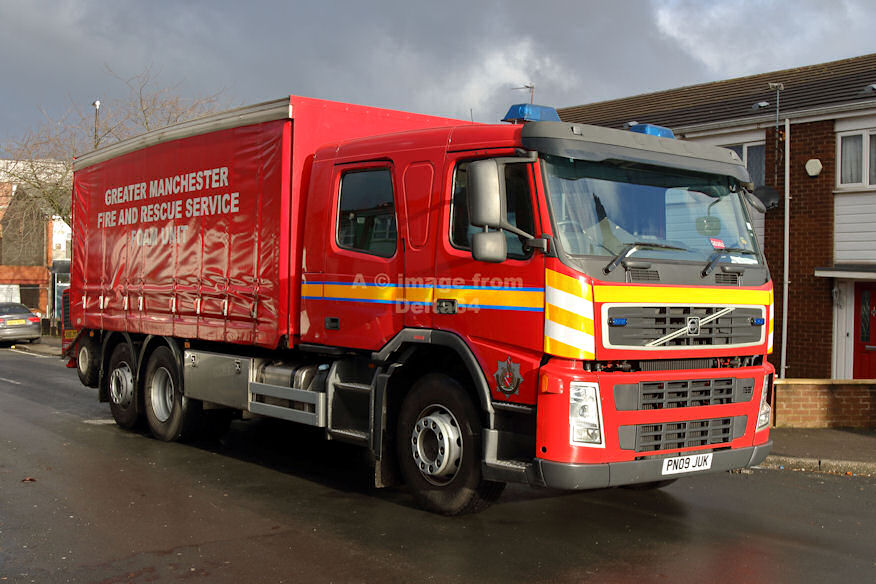 PN09JUK from Farnworth.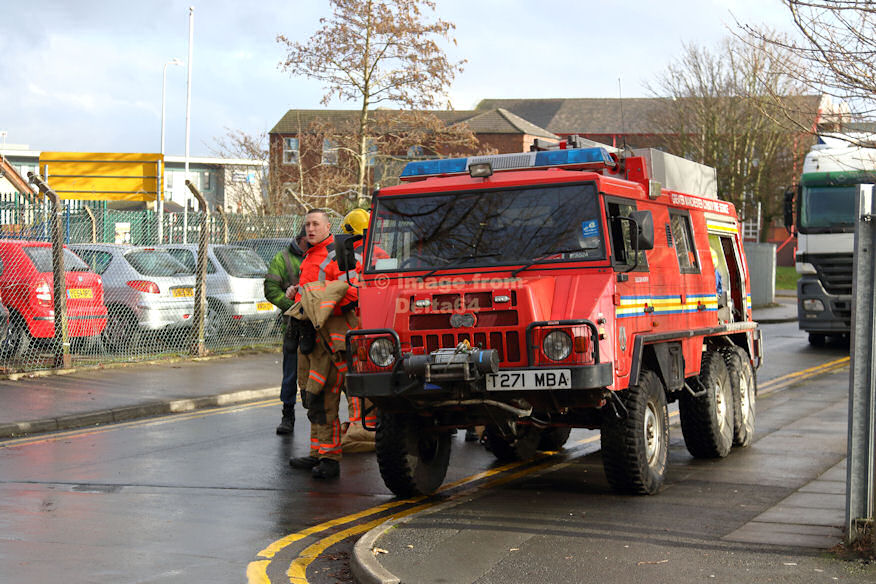 T271MBA from Bolton North.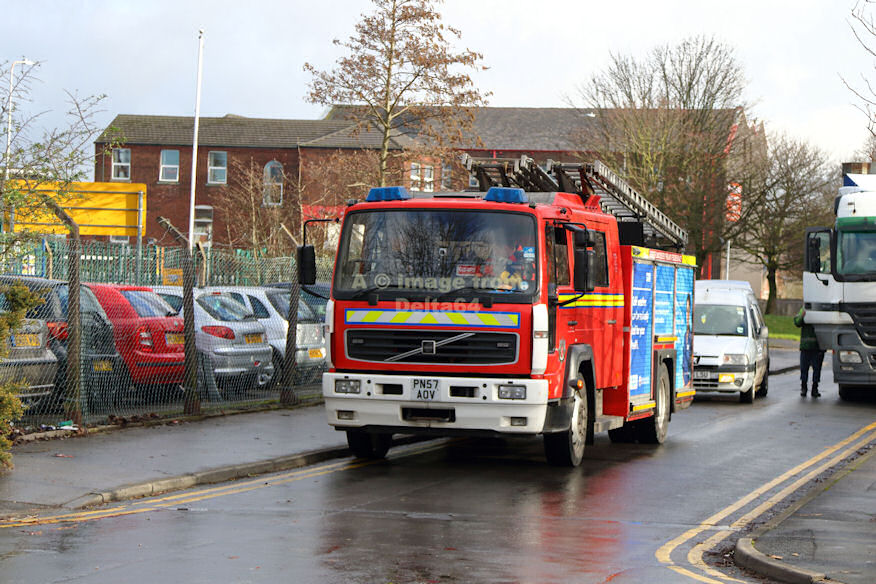 PN57AOV from Wigan.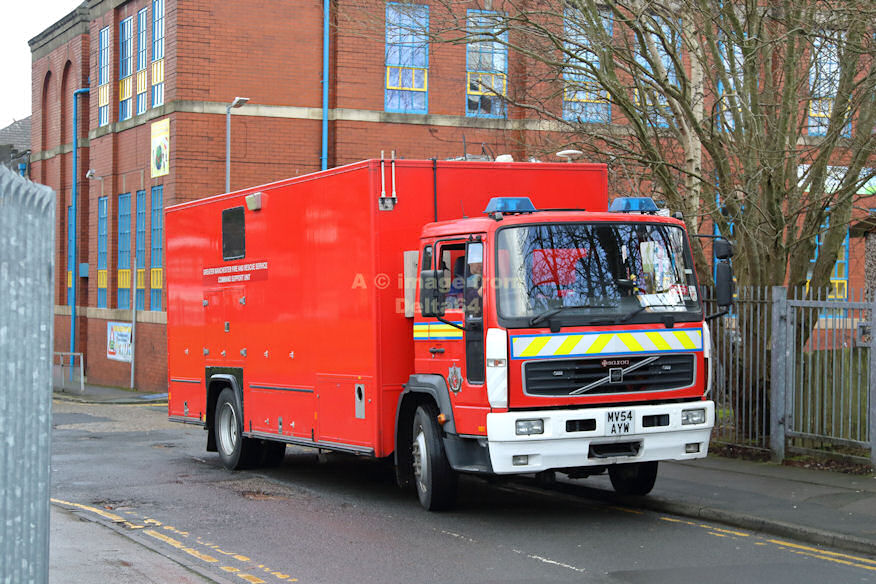 Command Support Unit MV54AYW from Atherton.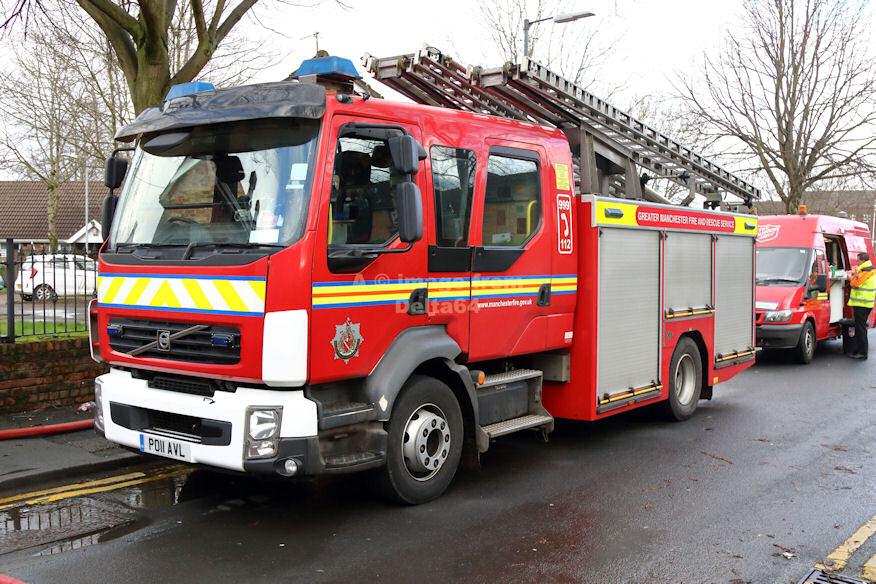 PO11AVL from Hyde.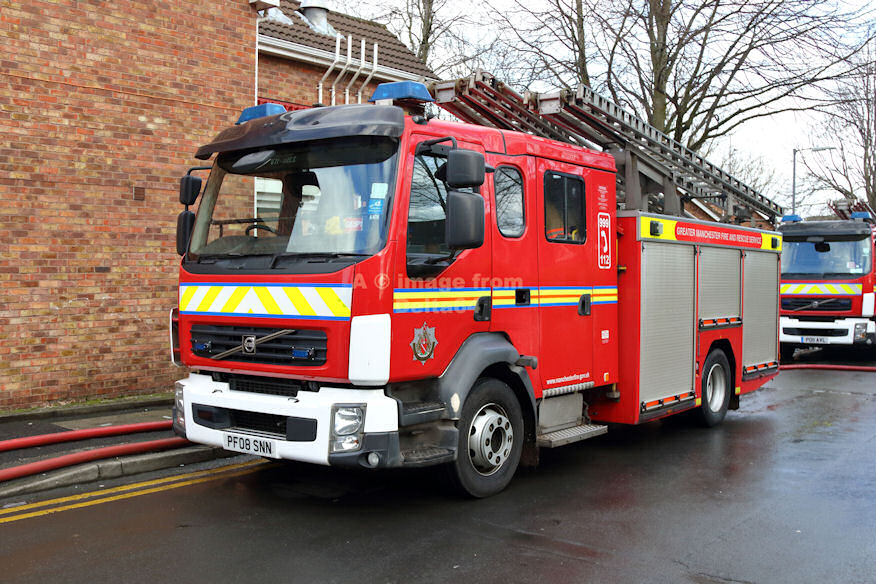 PF08SNN from Farnworth.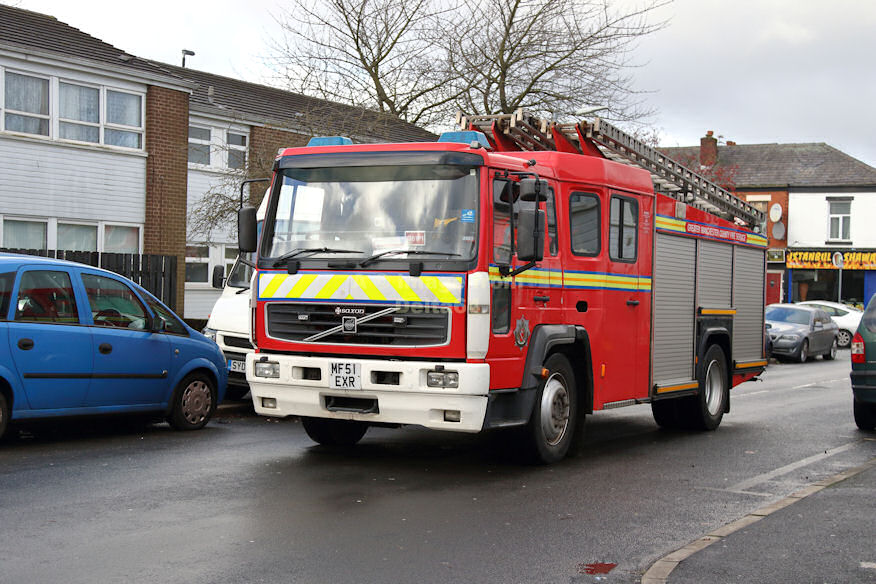 Reserve MF51EXR from Eccles.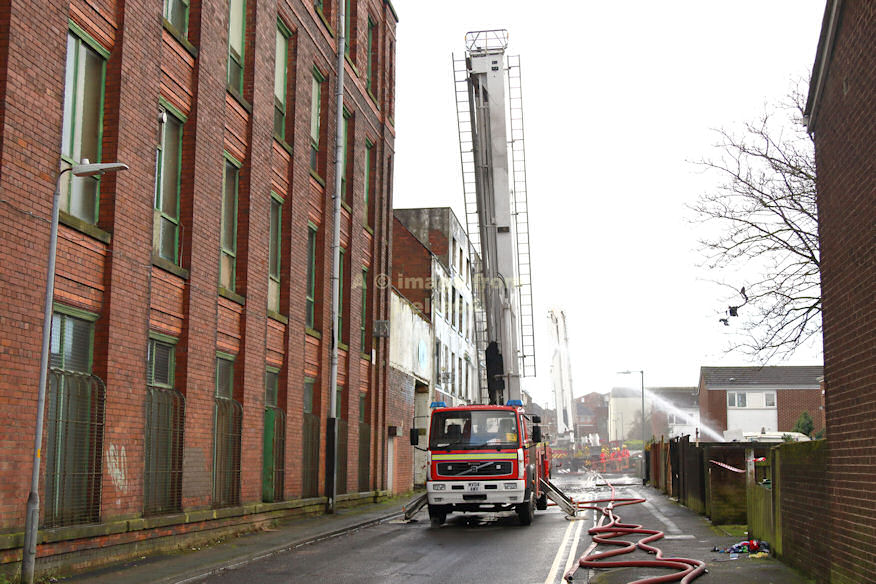 HPVs MV04AVX from Leigh with V474EBA from Stretford behind.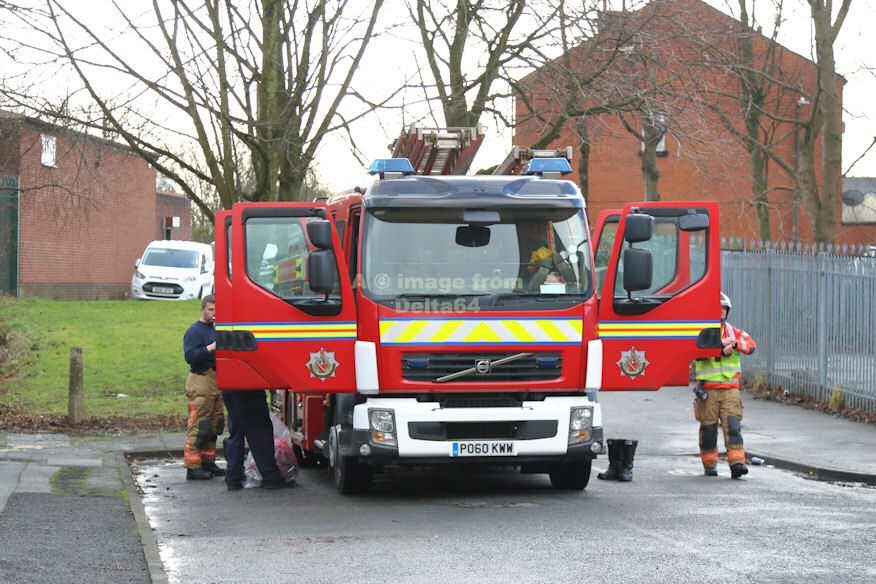 PO60KWW from Atherton.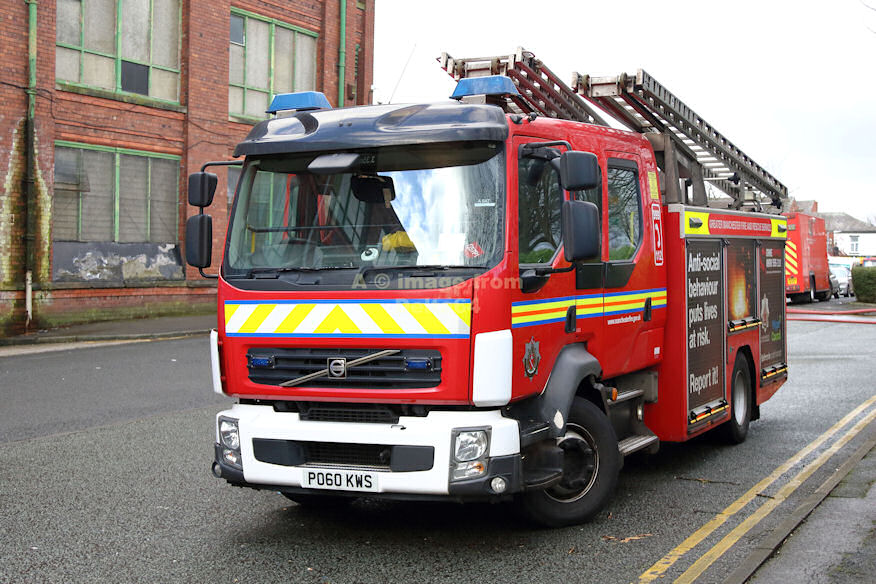 PO60KWS from Leigh.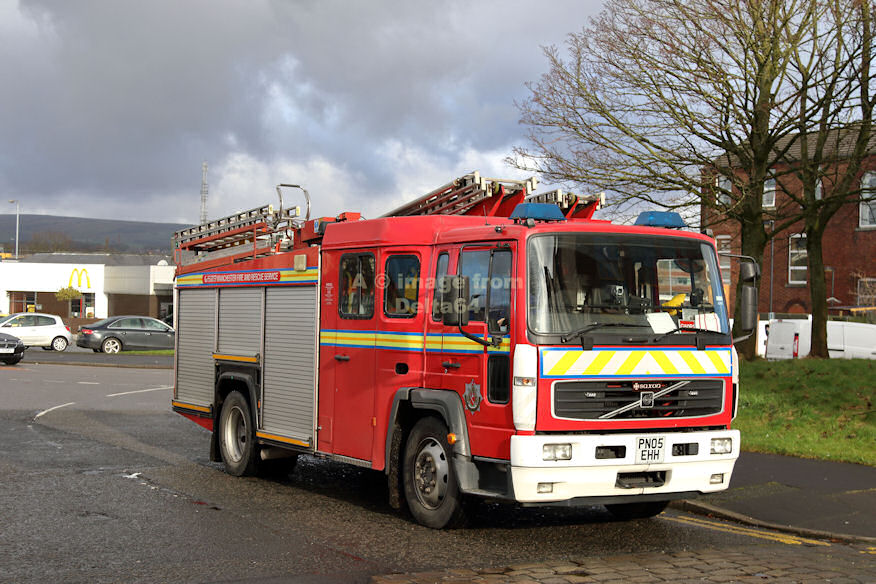 PN05EHH from Agecroft.