OVER THE BORDER ~ 3
At the time of preparing this page ~ 15 Feburary 2020 ~ the country was bracing itself for Storm Dennis, with a prolonged period of damaging winds and torrential rain.
I am most grateful to Ivan Barefield who has kindly provided all the photographs on this page, when assistance was given to Royal Berkshire Fire & Rescue Service which experienced similar conditions back in Feburary 2014.
PLEASE REMEMBER THAT ALL THESE PICTURES REMAIN COPYRIGHT TO IVAN BAREFILED.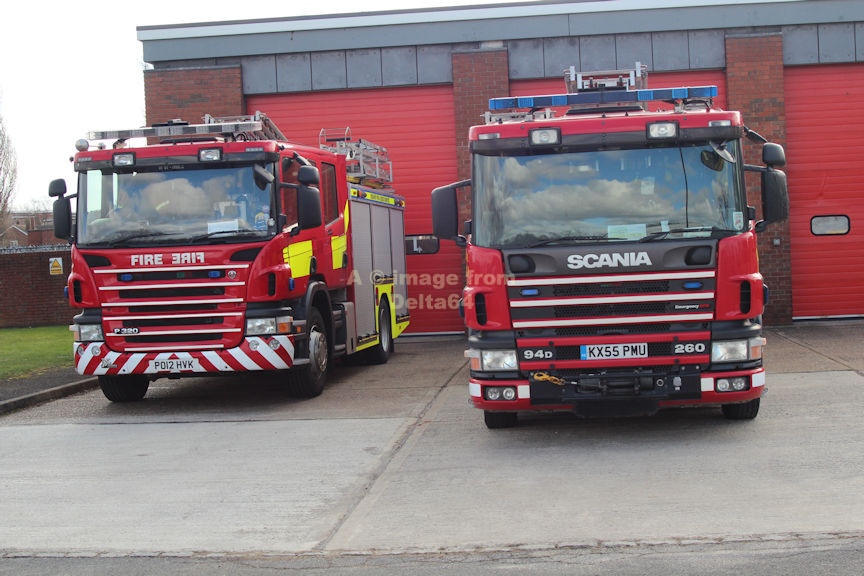 Scania PO12HVK based at Warrington, was seen along with a Buckinghamshire FRS appliance at Maidenhead Fire Station, 15 February 2014.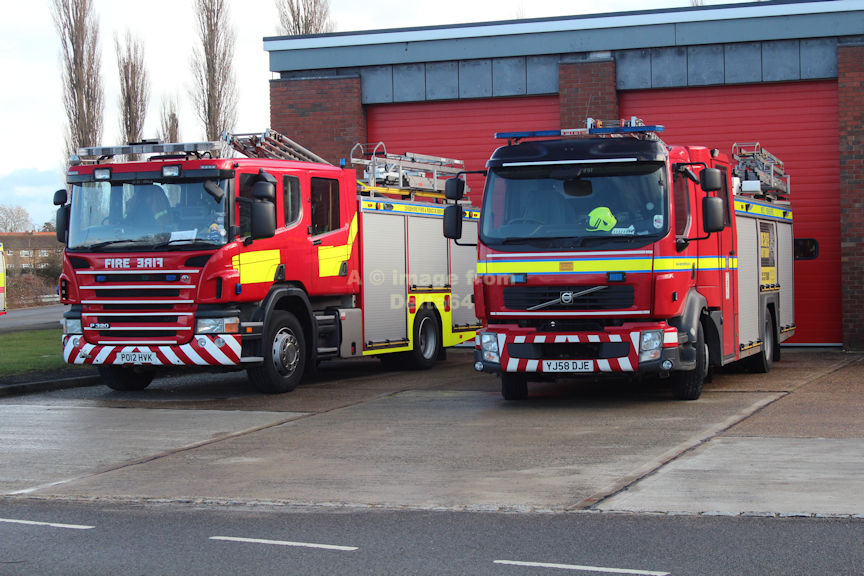 Another shot of PO12HVK with Volvo YJ58DJE from West Yorkshire, 15 February 2014.
The Cheshire pump actually provided fire cover for a time, and attended a couple of incidents in the area.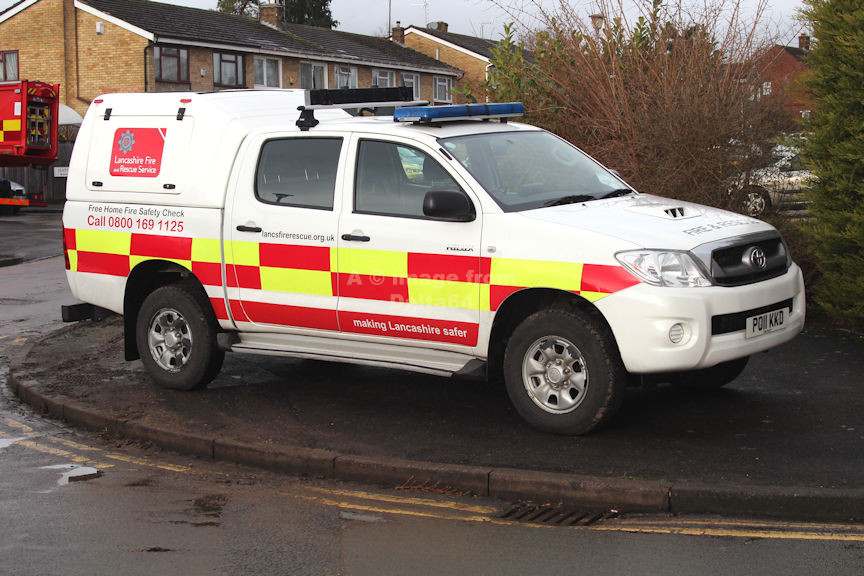 Lancashire FRS Toyota PO11KKD, then based at Chorley, was seen in Circuit Lane, Reading, 18 February 2014.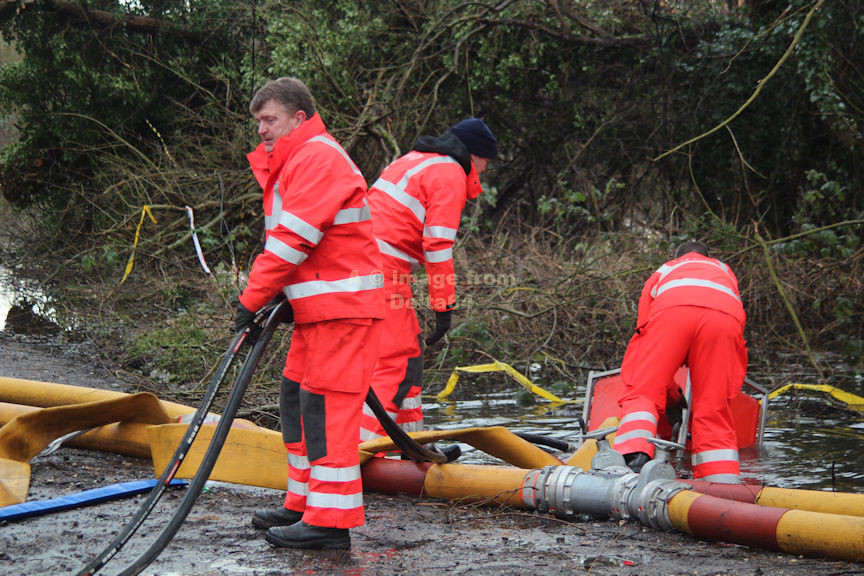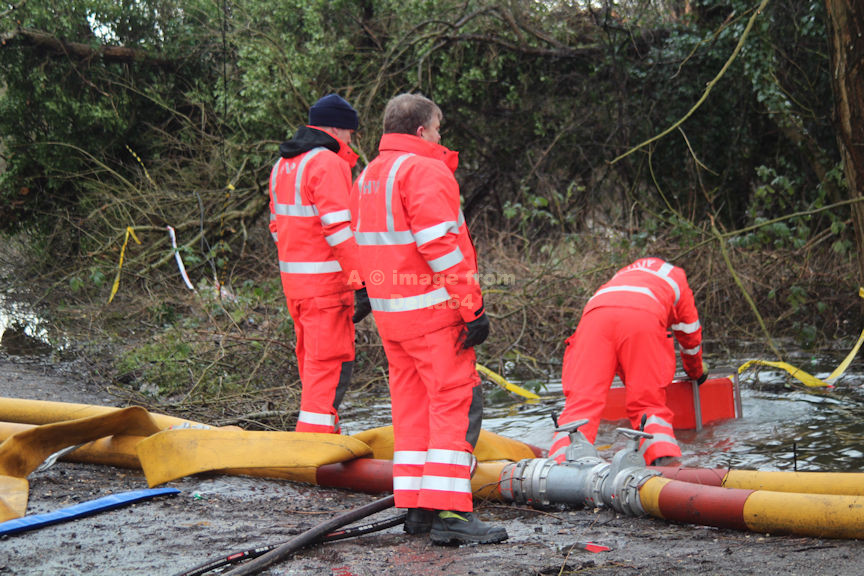 Lancashire firefighters in Circuit Lane, Reading, 18 February 2014.