FLAT FIRE
157 ORFORD LANE, WARRINGTON
26 JANUARY 2009
Six pumps, 2 Warrington, 2 Widnes, 1 Birchwood and 1 Stockton Heath plus the Hydraulic Platform from Stockton Heath attended this incident, supported by the Command Unit and Pump from Northwich.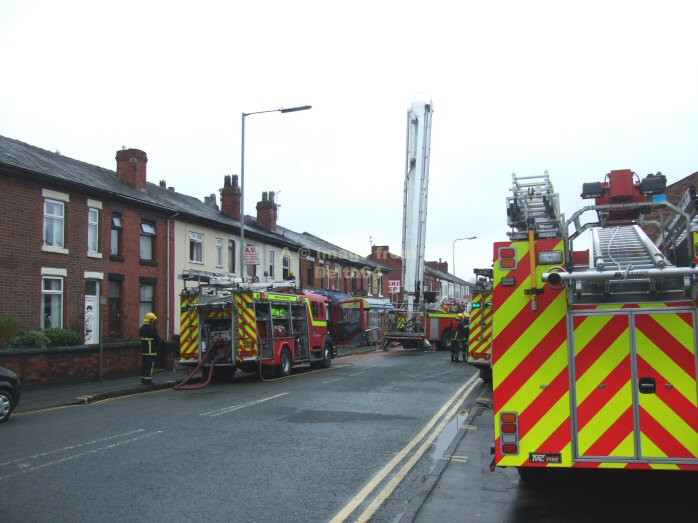 [Both pictures copyright ~ B. Green and reproduced with permission.]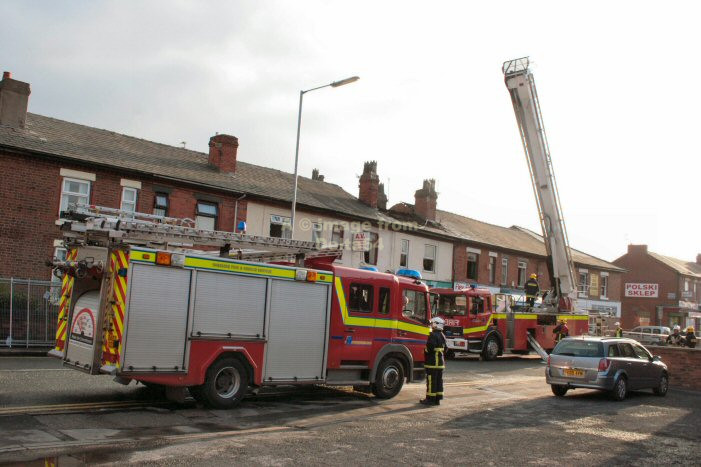 My own picture later in the day shows a pump from Ellesmere Port and the Hydraulic Platform from Macclesfield.