51 NEWTON-LE-WILLOWS
OFFICIAL OPENING
27 JULY 2012.
I offer my sincere thanks to the Chief Fire Officer for his very kind invitation to the Official Opening of the new Fire Station on Borron Road. Those who have read my introduction on the Welcome Page will be aware that this is where my interest in the Fire Service began over 50 years ago. Interestingly, this opening took place exactly 50 years to the day that the previous Fire Station had been opened.
A selection of pictures from the event appears below.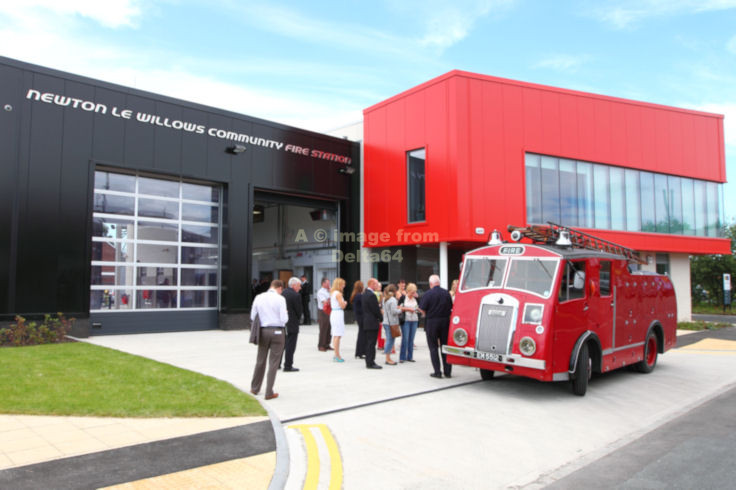 Guests gathered on the forecourt where the former Bootle Dennis F8 EM5512 was on display from the Heritage Centre.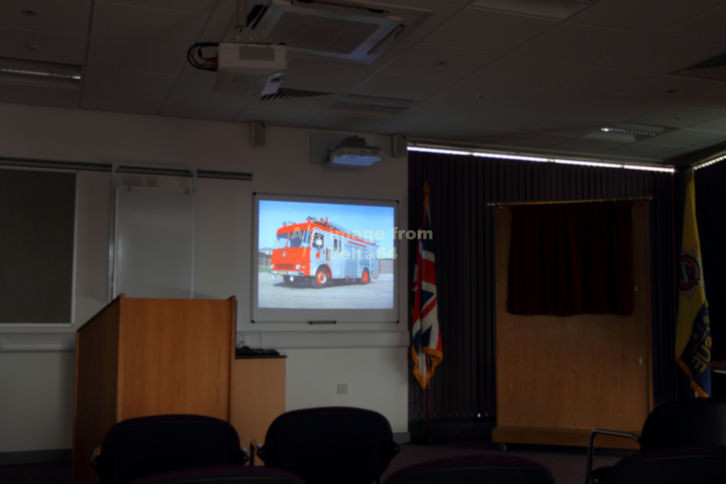 A Power Point Presentation showed old and new pictures including this one of Bedford RTF814G in the station yard when new in 1969.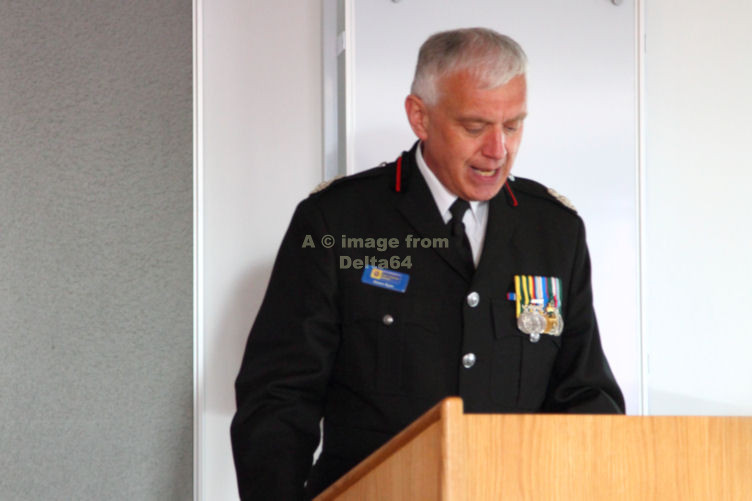 Guests were welcomed by Simon Ryan.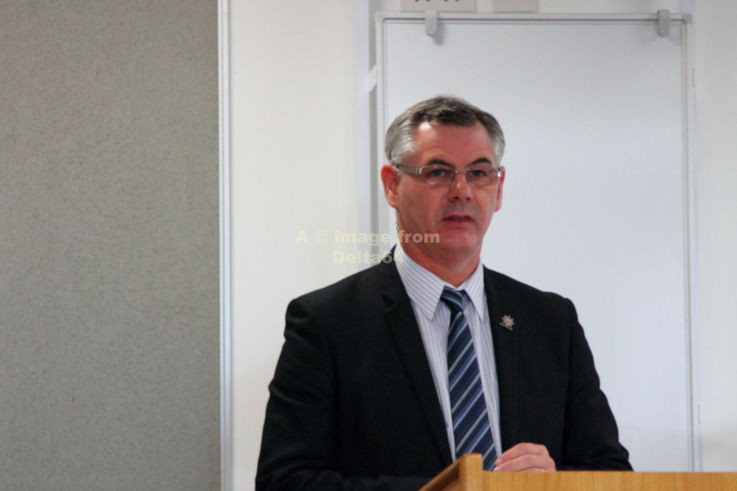 The Chairman of the Fire Authority, Councillor Dave Hanratty.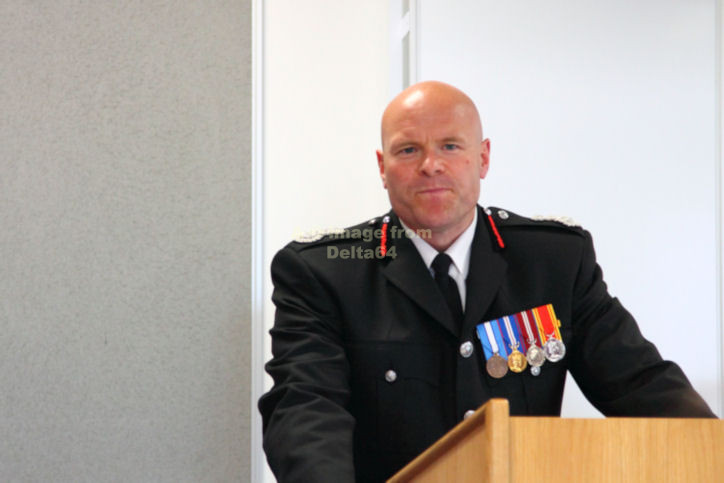 The Chief Fire Officer, Mr. Dan Stephens gave an interesting and informative history of fire-fighting in Newton-le-Willows.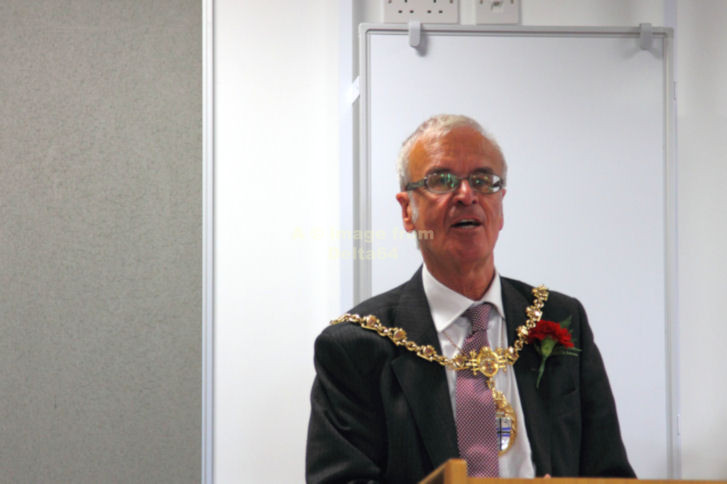 The Mayor of St. Helens, Councillor Geoff Almond...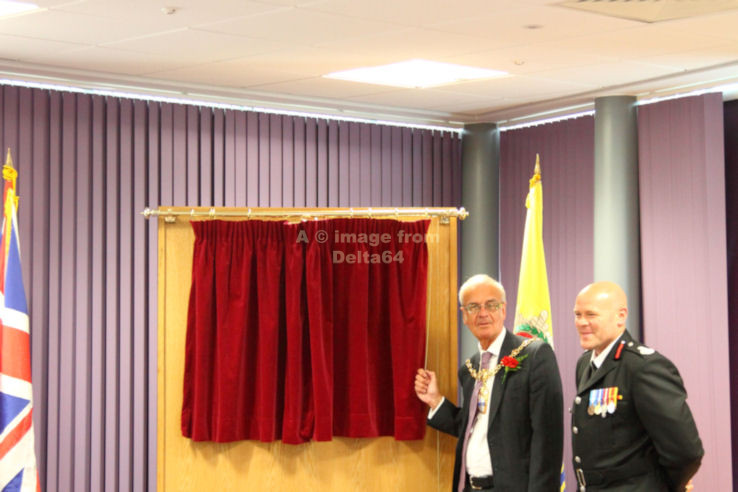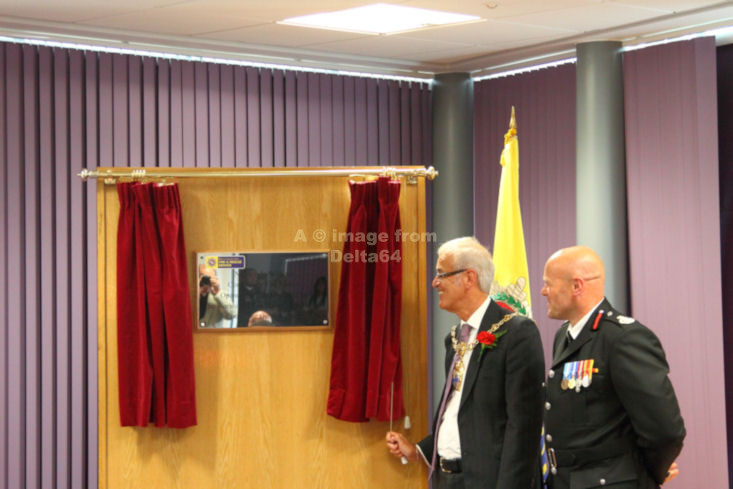 ..who offically opened the new Fire Station.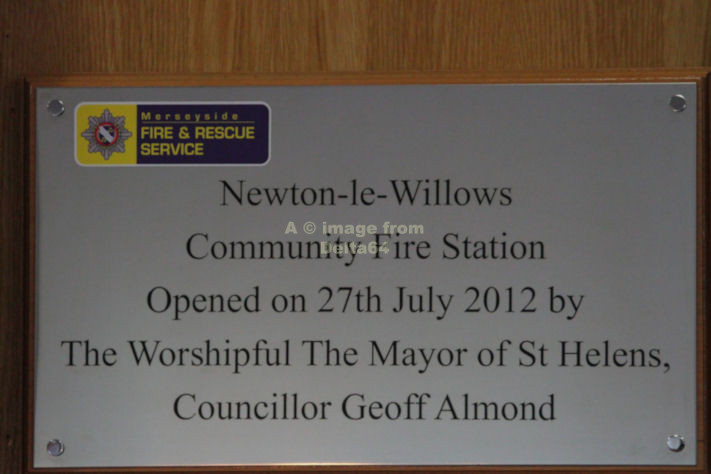 After the Opening Ceremony, guests were given a tour of the new station followed by a drill in the yard by the duty crew.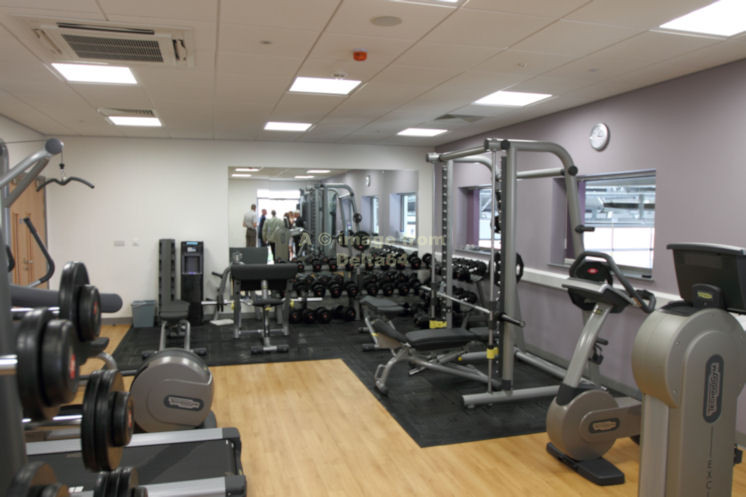 The Gymnasium was very well equipped.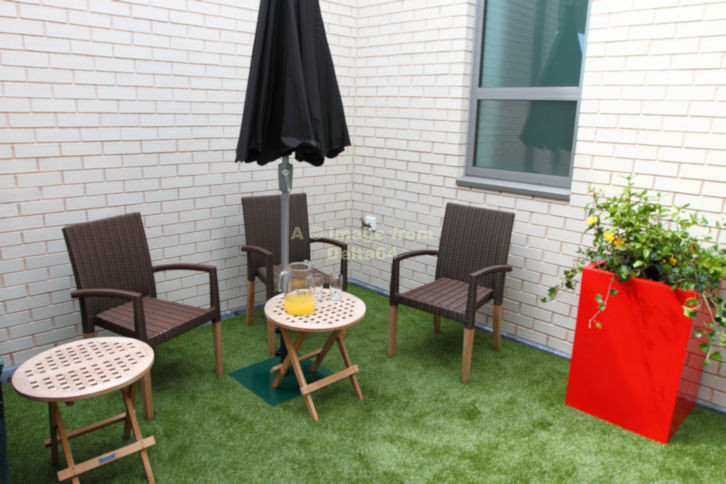 The Roof Garden.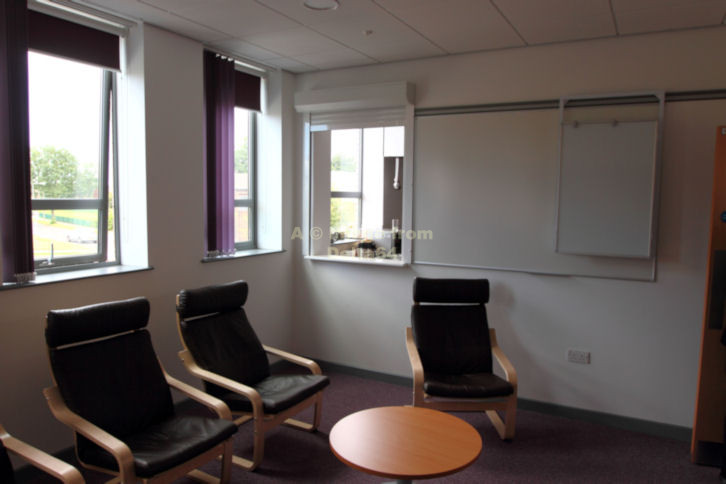 The Recreaton Room with a hatch to the kitchen.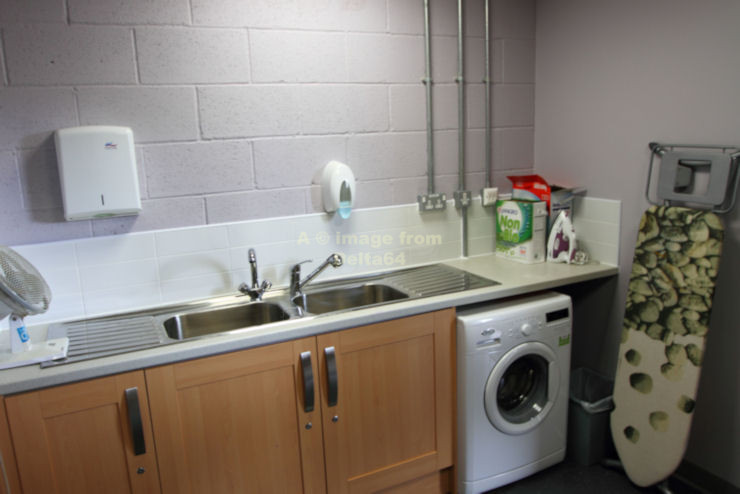 The Laundry Room.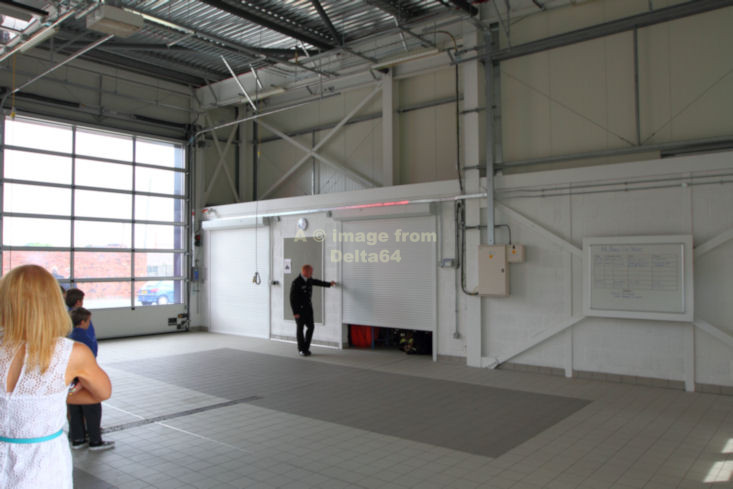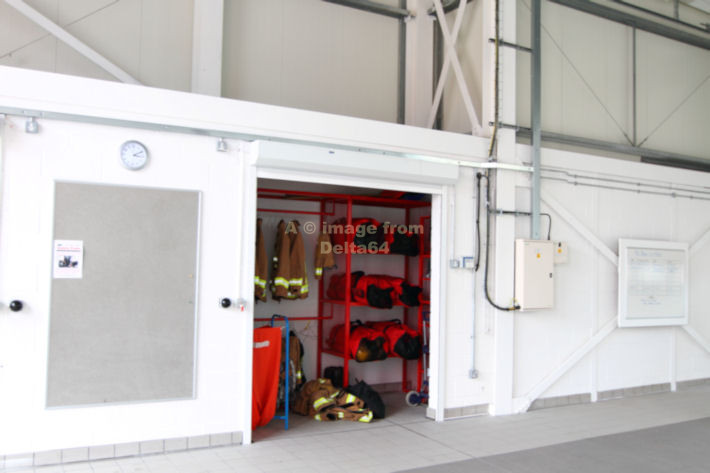 The Appliance Room.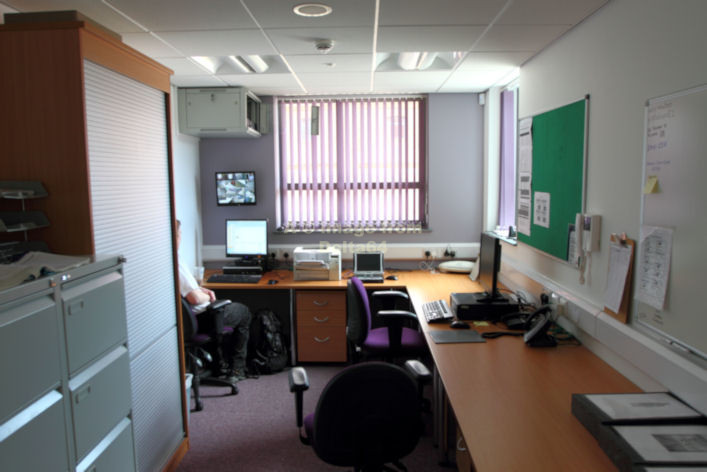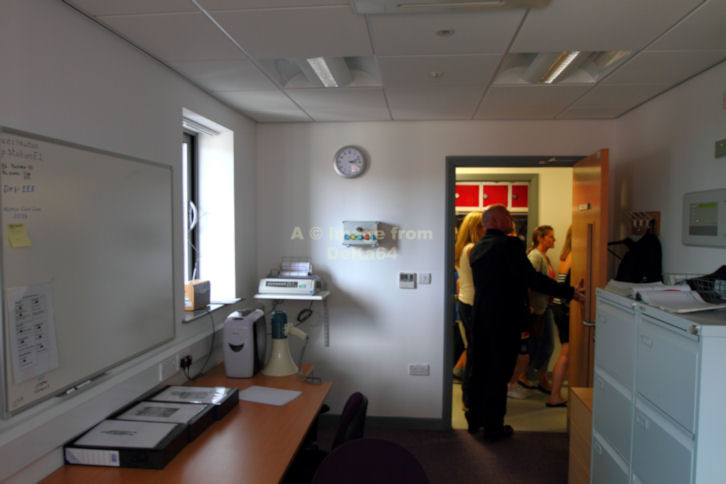 The Watch Room.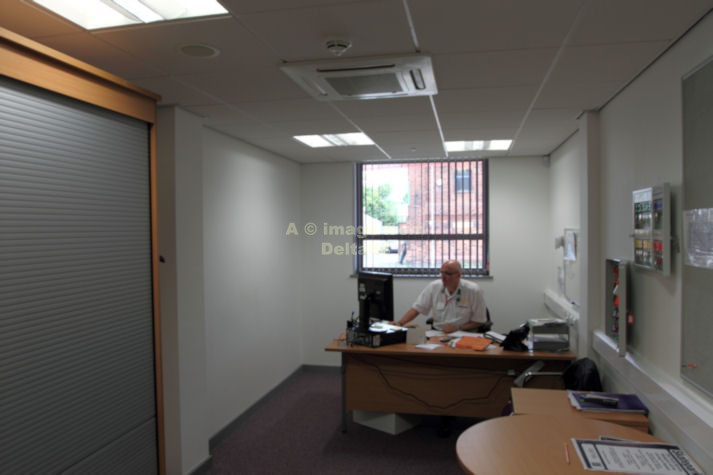 The Watch Manager's Office.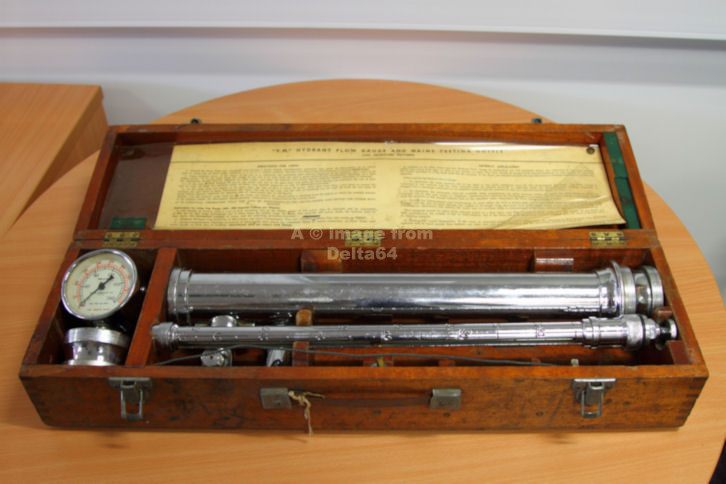 A welcome touch of nostalgia going back to Lancashire County days.
This was a hydrant flow gauge and mains testing outfit.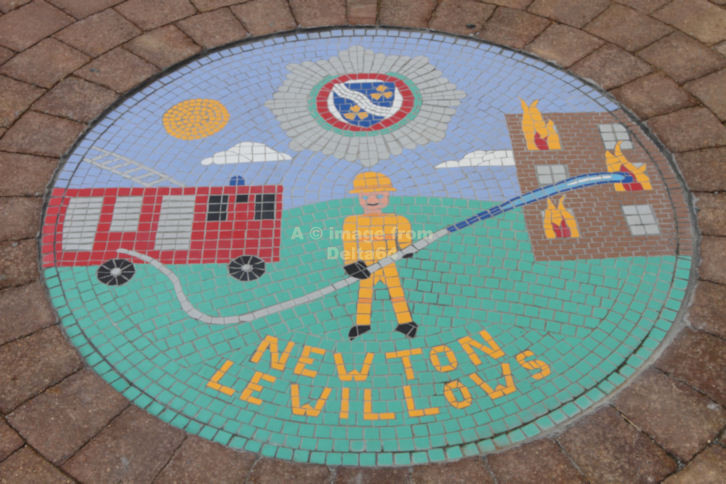 At the front of this building was this mosaic designed by local schoolchildren in a competition.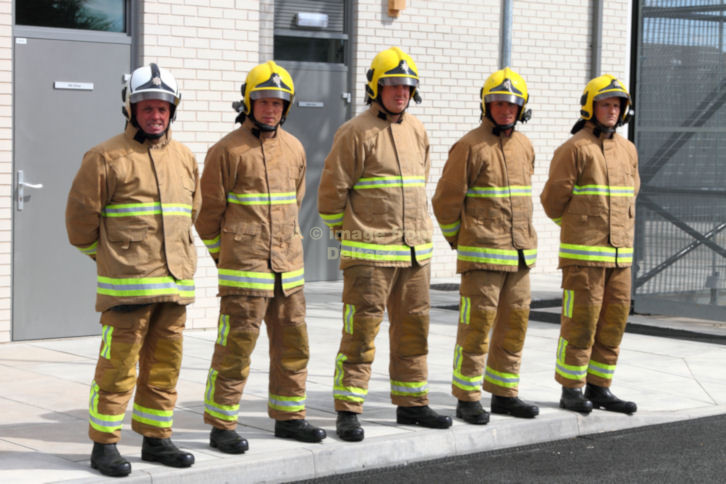 The Duty Crew.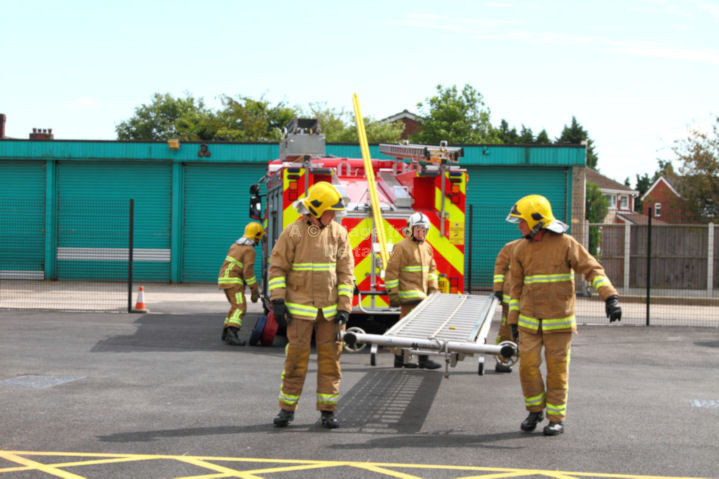 The crew carried the 13.5m ladder to the drill tower.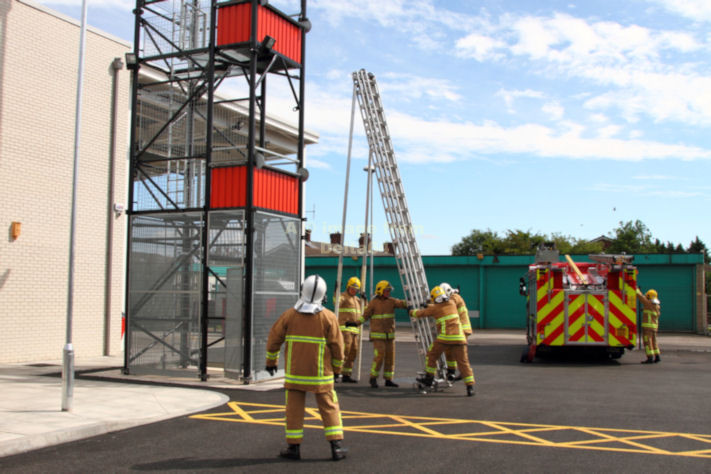 The ladder was pitched.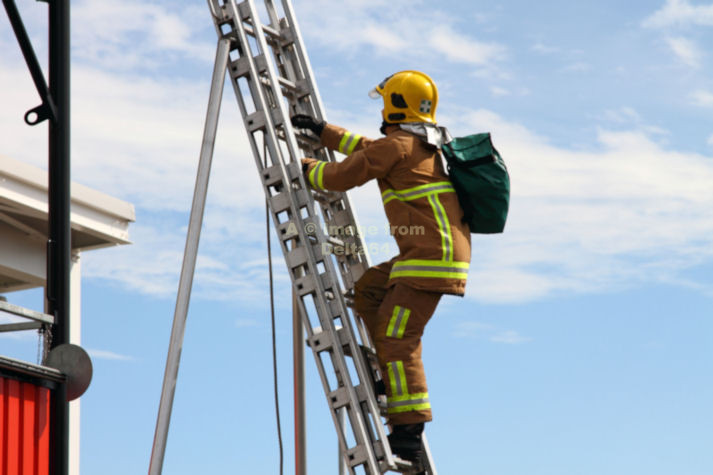 A fire-fighter was tasked to climb up to 'the incident'...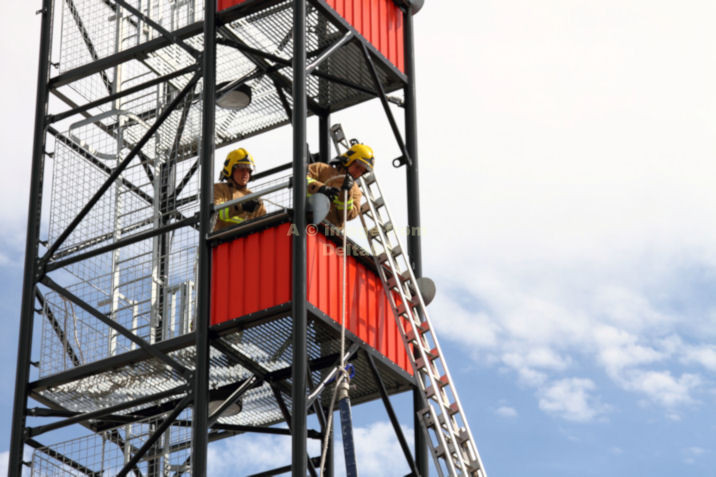 who along with a colleague hauled the hose up.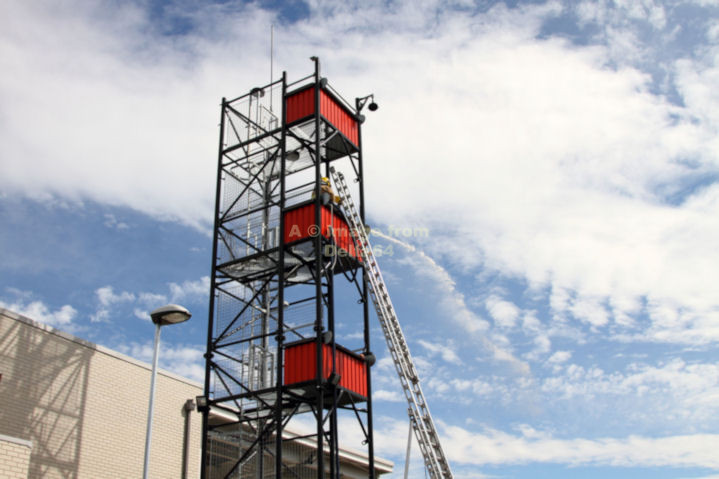 They very soon got to work with a jet.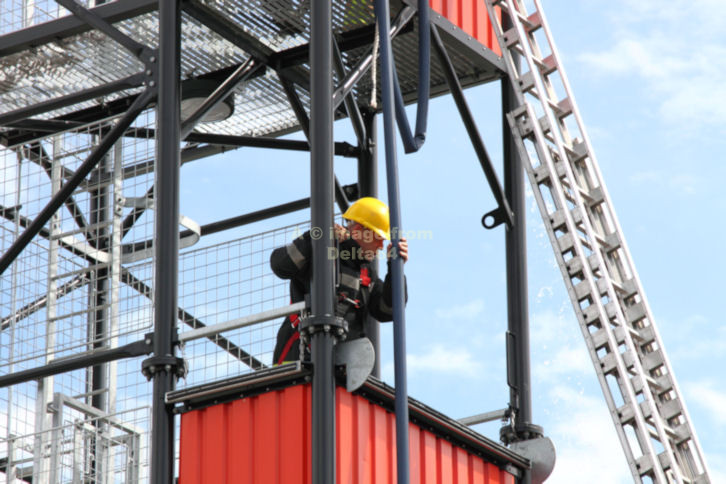 All was not well on the floor beneath the fire, when an 'inebriated' male suddenly woke up.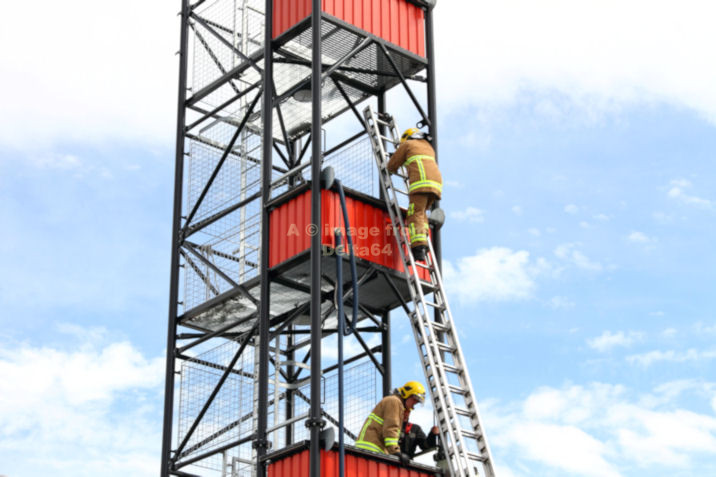 He was quickly reached by the firefghters who then...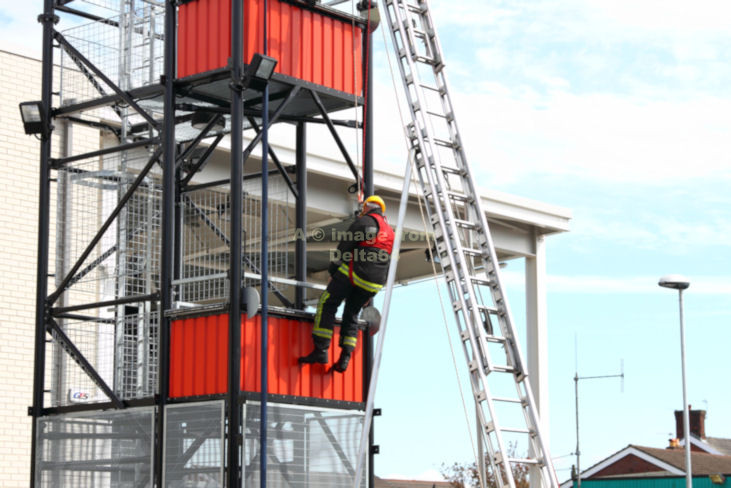 ...lowered him to safety.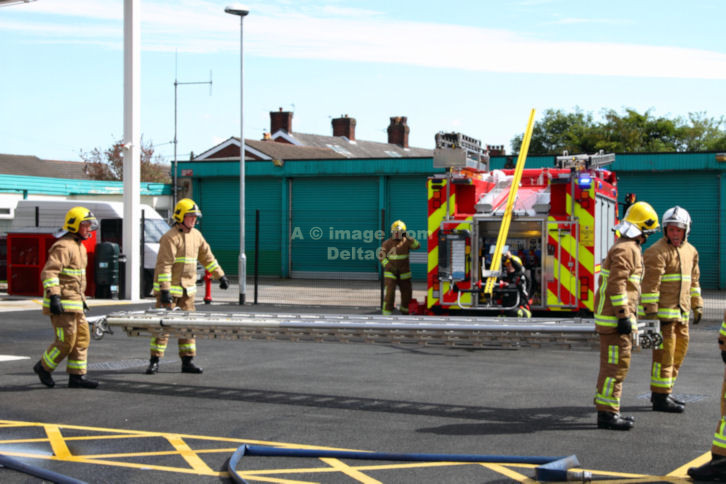 With the drill complete, the crew then made up all the equipment ready for the next shout.