MAKE PUMPS 15
NEALES WASTE MANAGEMENT
DAWSON LANE, BUCKSHAW VILLAGE
13 JULY 2022
Another set of pictures very kindly supplied by Malcolm Nuttall. All pictures remain copyright to Malcolm, and were taken under strict Fire Service Supervision. Due to the large volumes of smoke created by this fire, most of the pictures deal with appliances attending rather than the fire itself.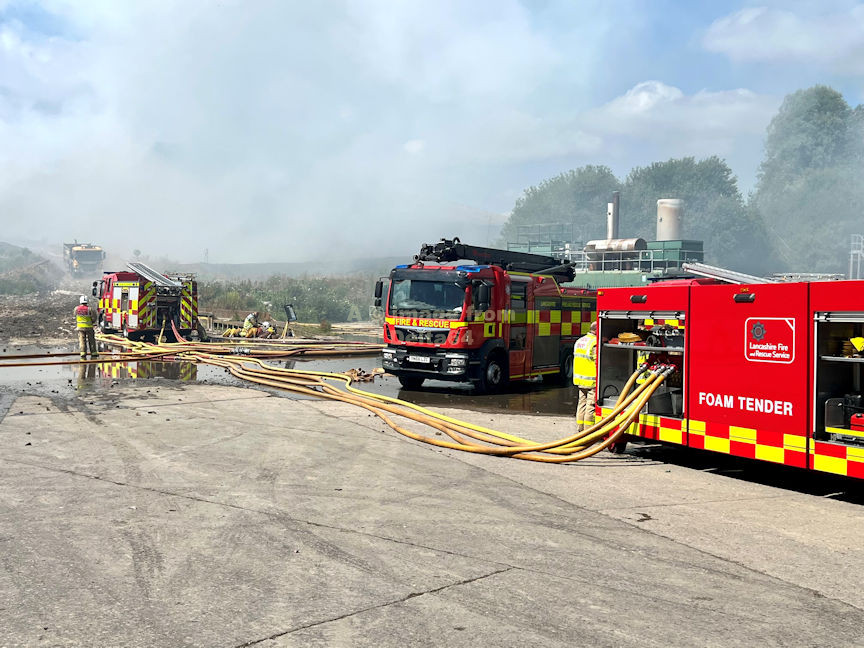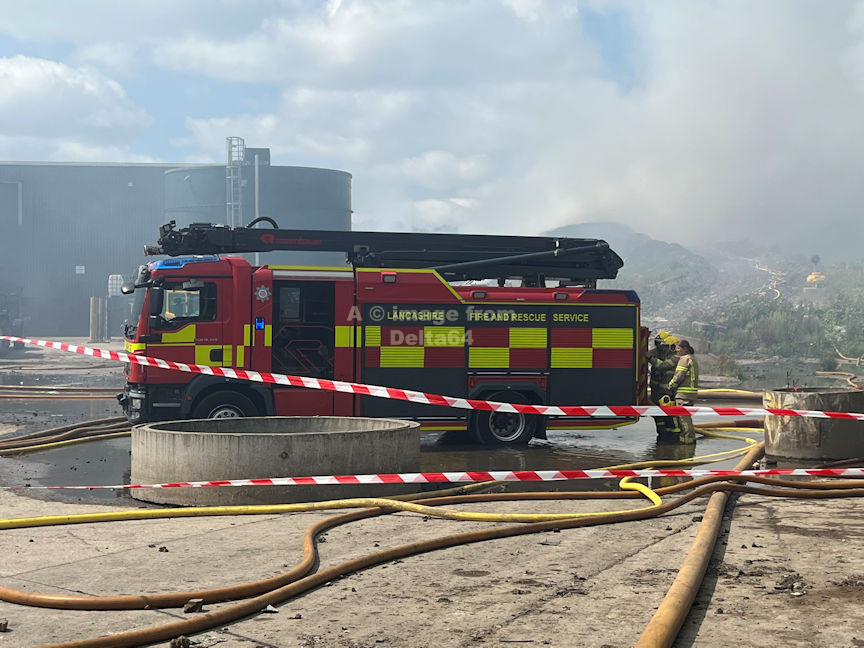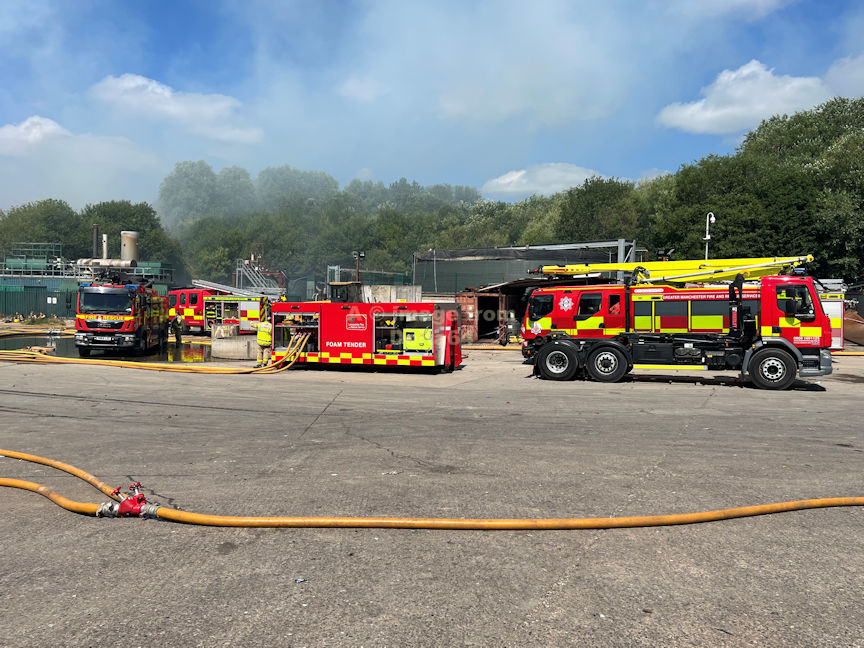 The volume of smoke is vident in these pictures.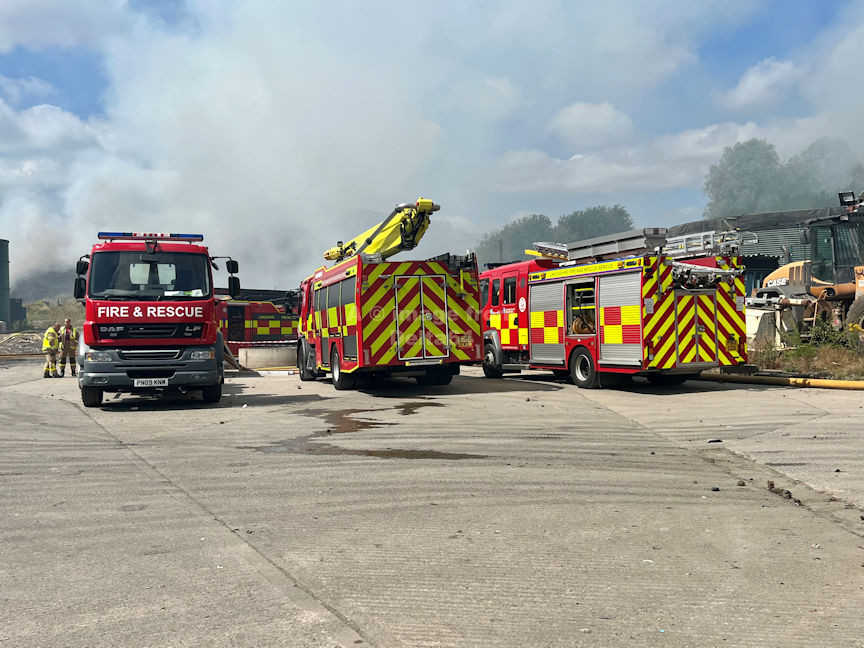 Prime Mover PN09KNM from Leyland/Preston, Scorpion SJ69CKD from Salford and pump PO13CZU from Padiham.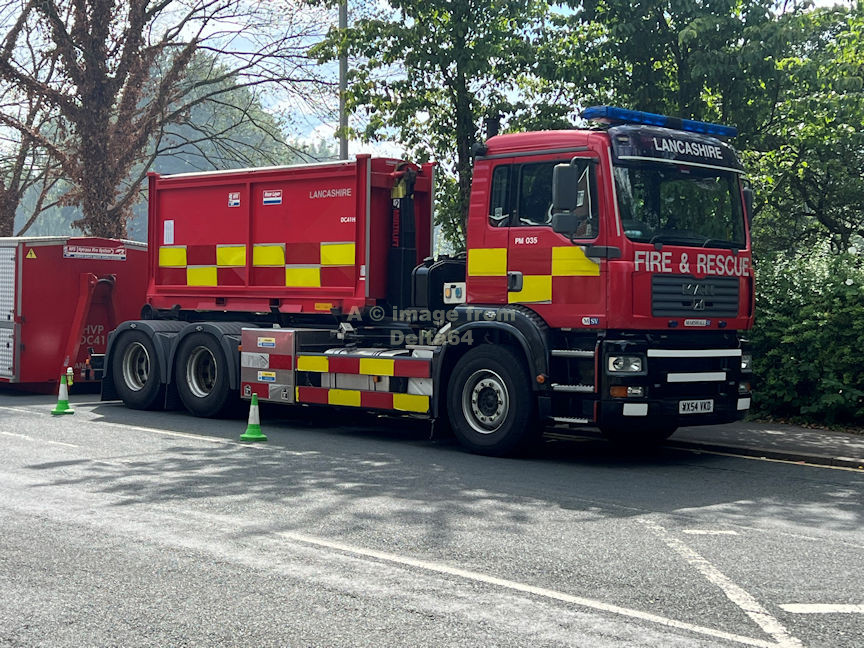 PM035 WX54VKD possibly from Burnley.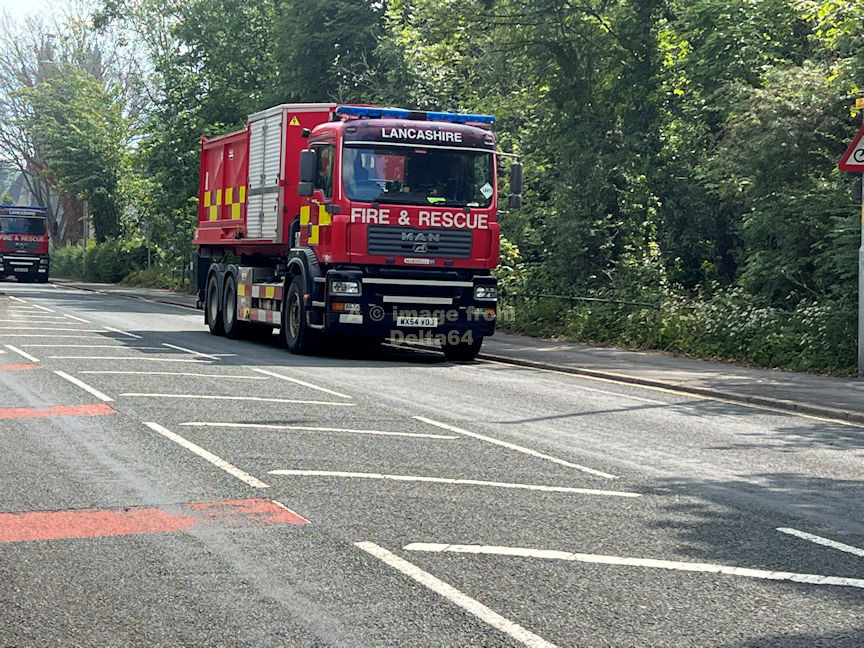 PM103 WX54VOJ from Lancs USAR.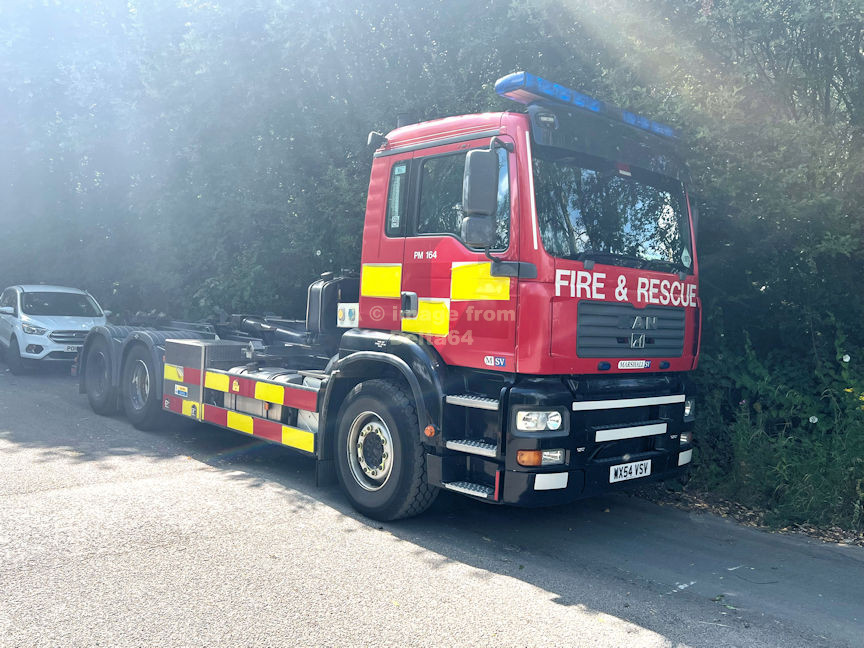 PM164 WX54VSV from Burnley.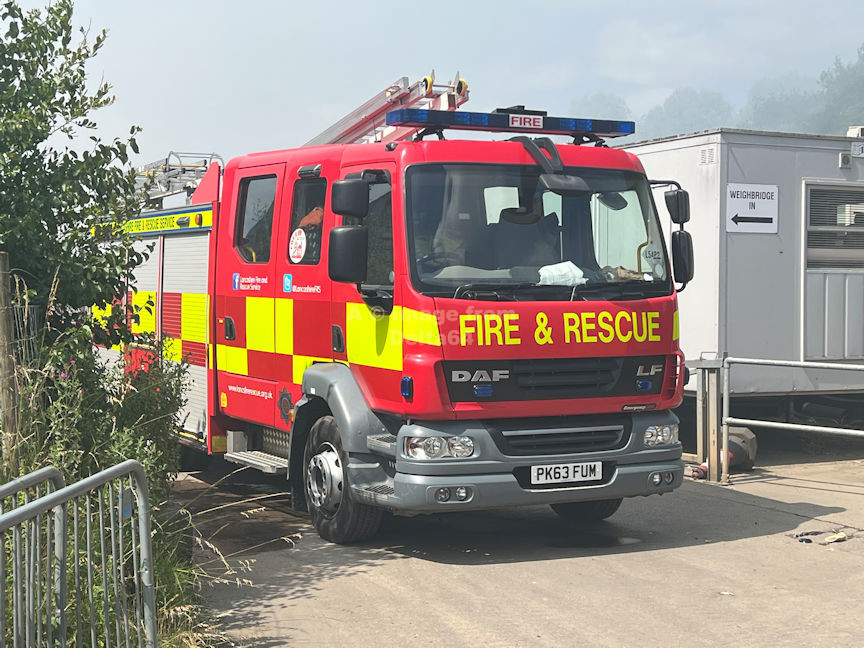 PK63FUM from Chorley.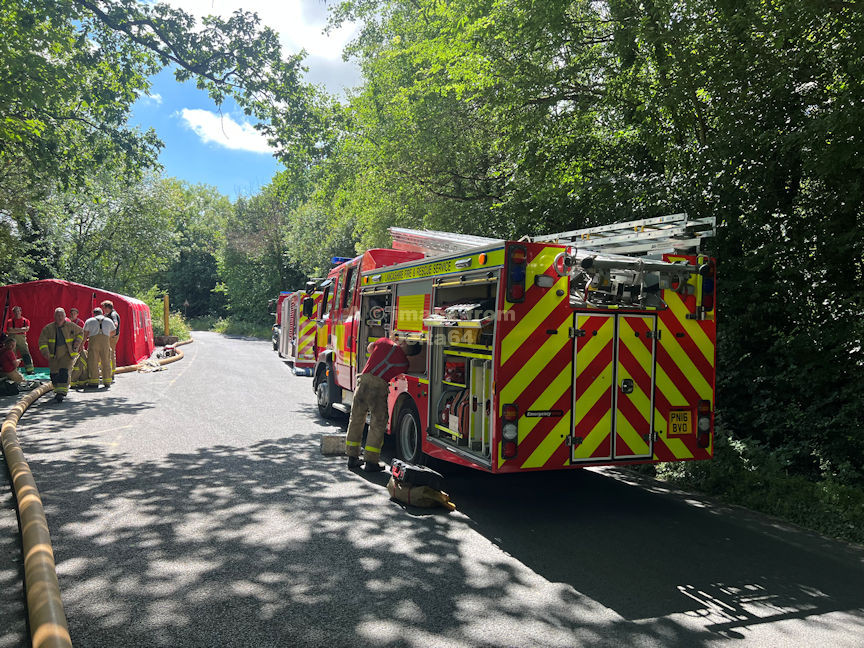 PN16BVO from Skelmersdale.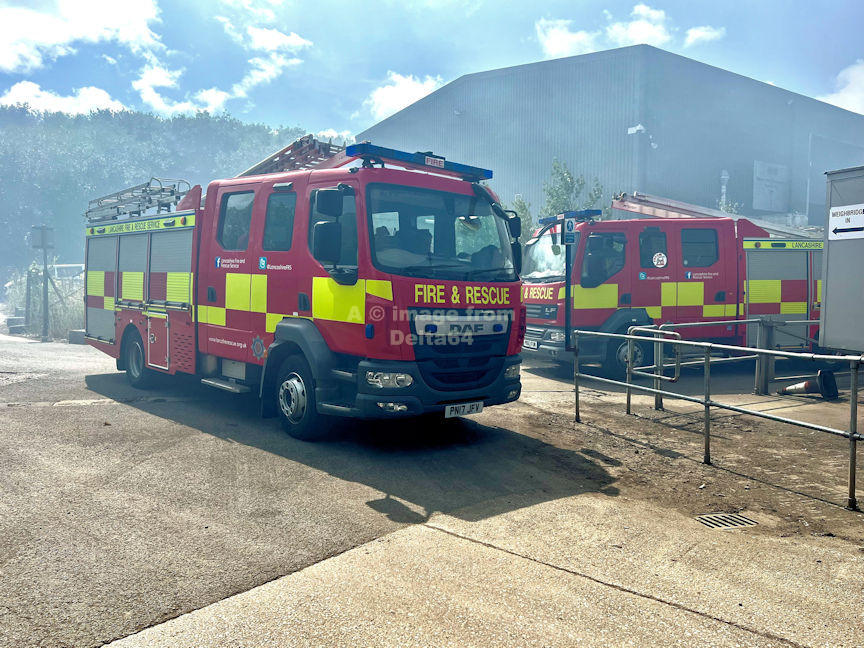 PN17JFV from Ormskirk.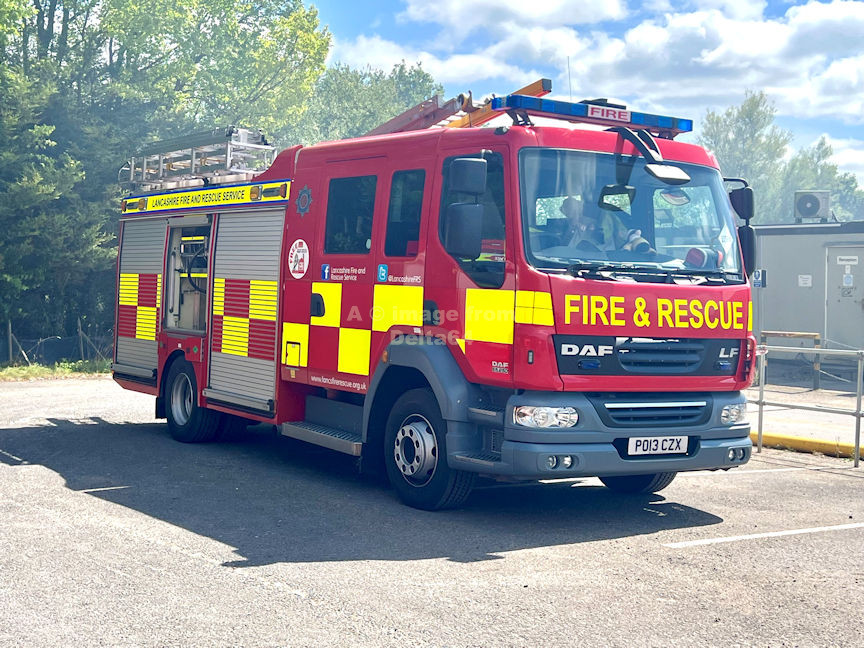 PO13CZX from Silverdale.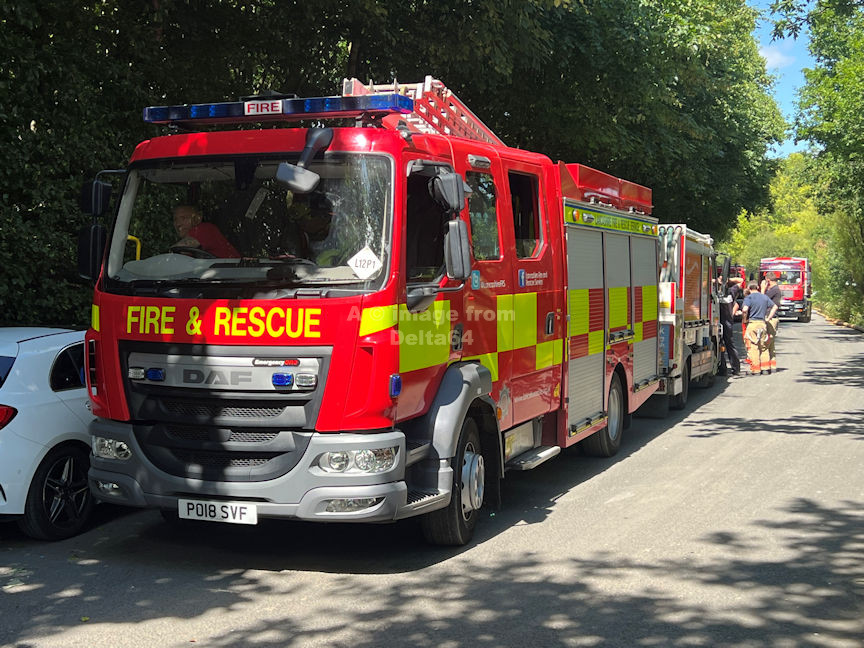 PO18SVF from Morecambe.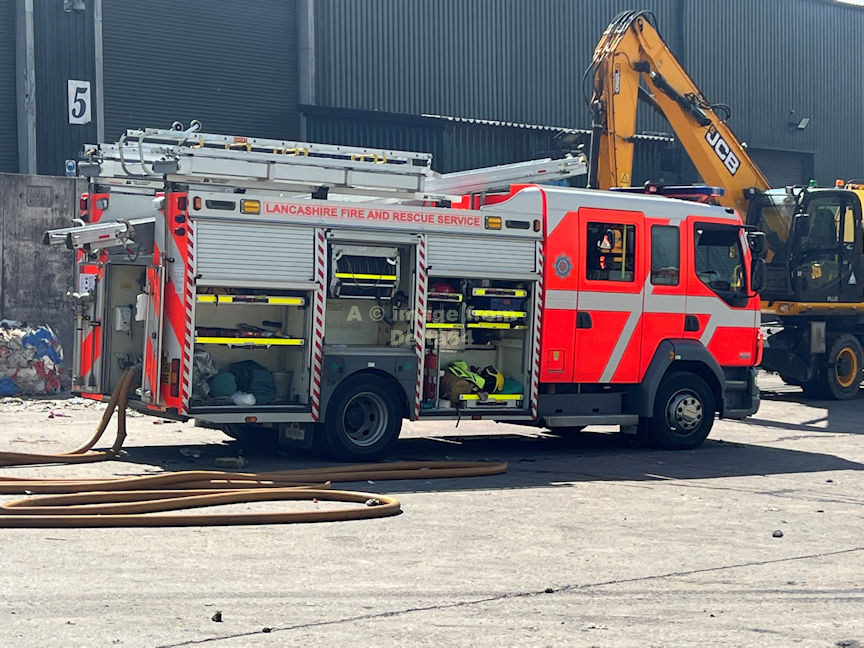 PO61BBE from Rawtenstall.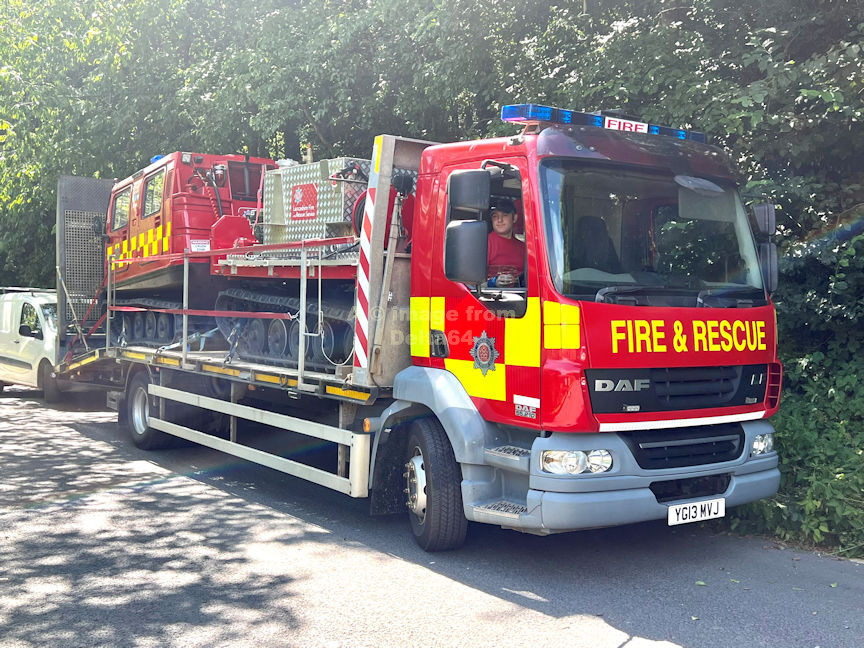 YG13MVJ with Hagglund from Rawtenstall.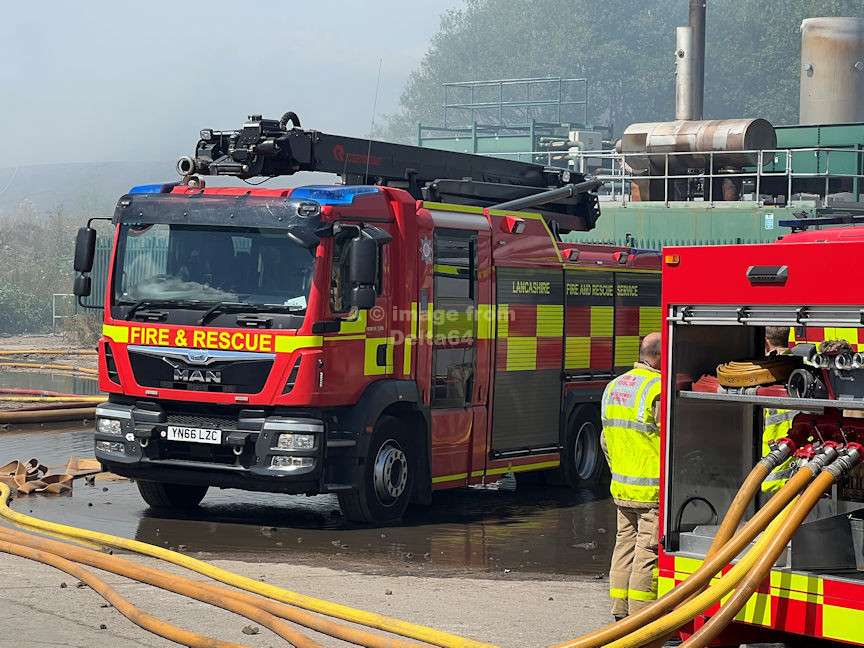 YN66LZC from Blackburn.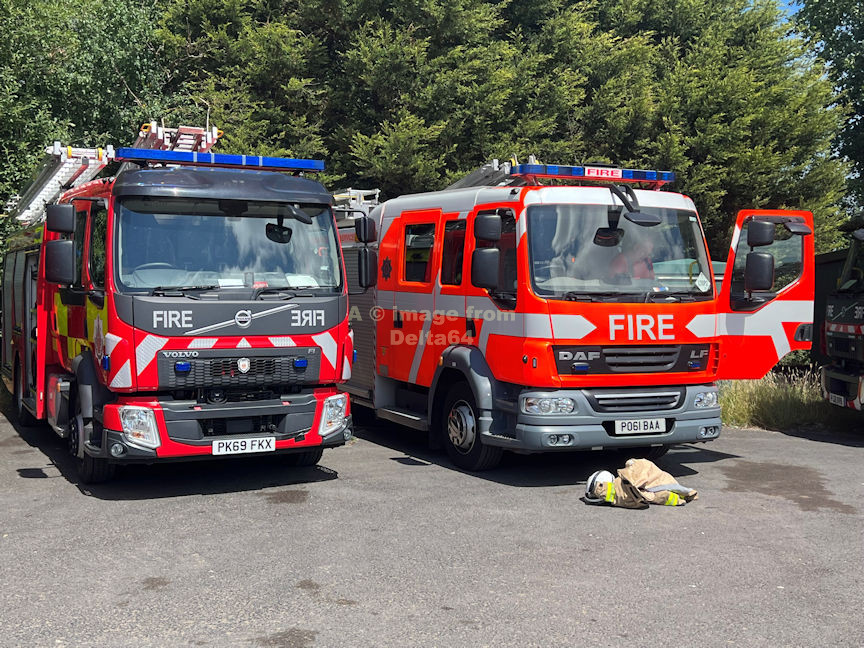 PK69FKX from Wigan [GMC] and PO61BAA from Hyndburn.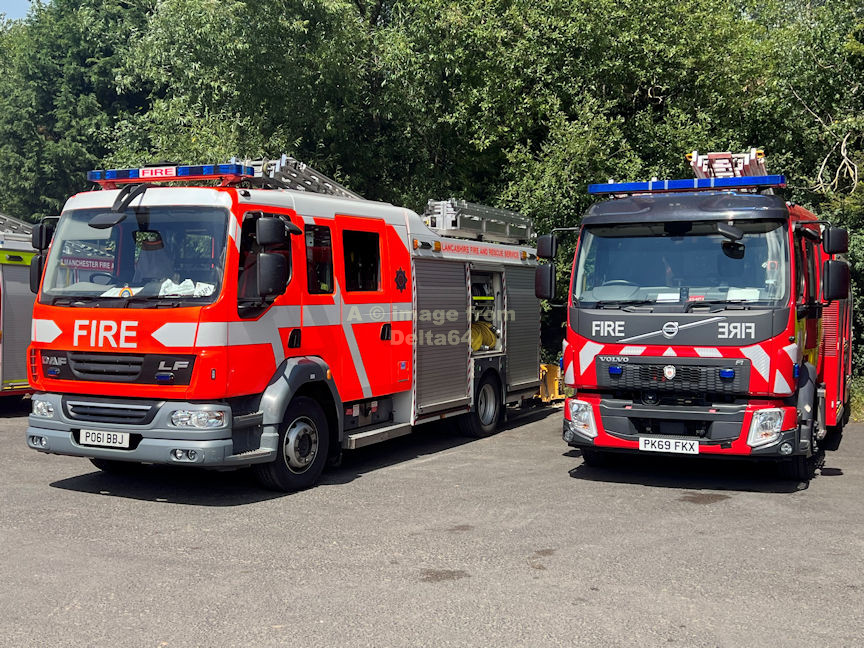 PO61BBJ from Barnoldswick and PK69FKX from Wigan [GMC]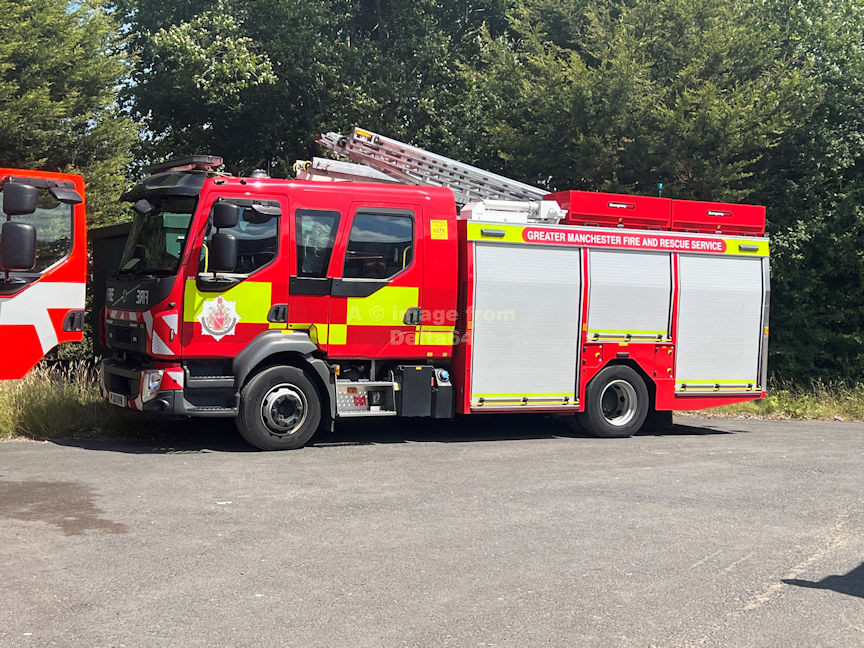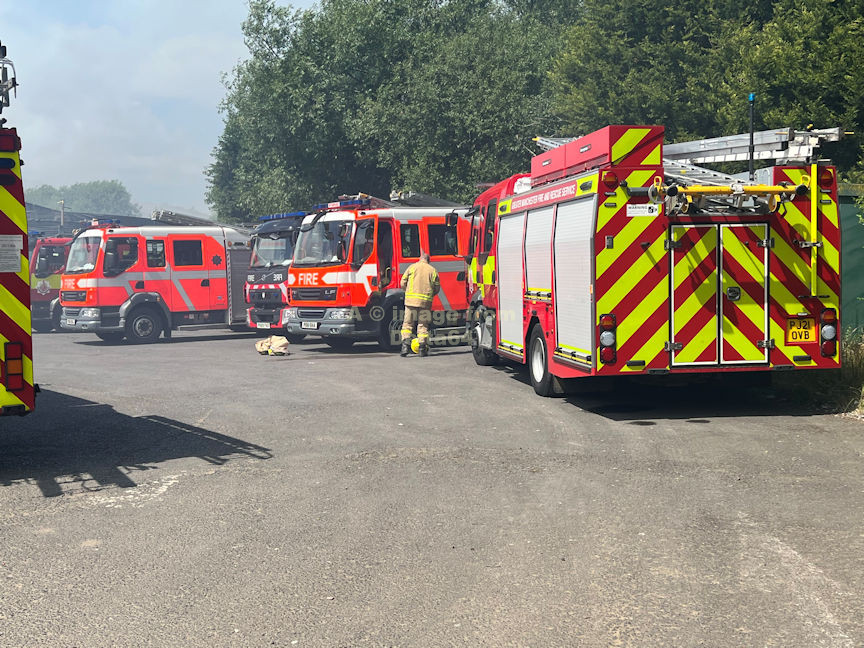 PJ21OVB from Blackley [GMC].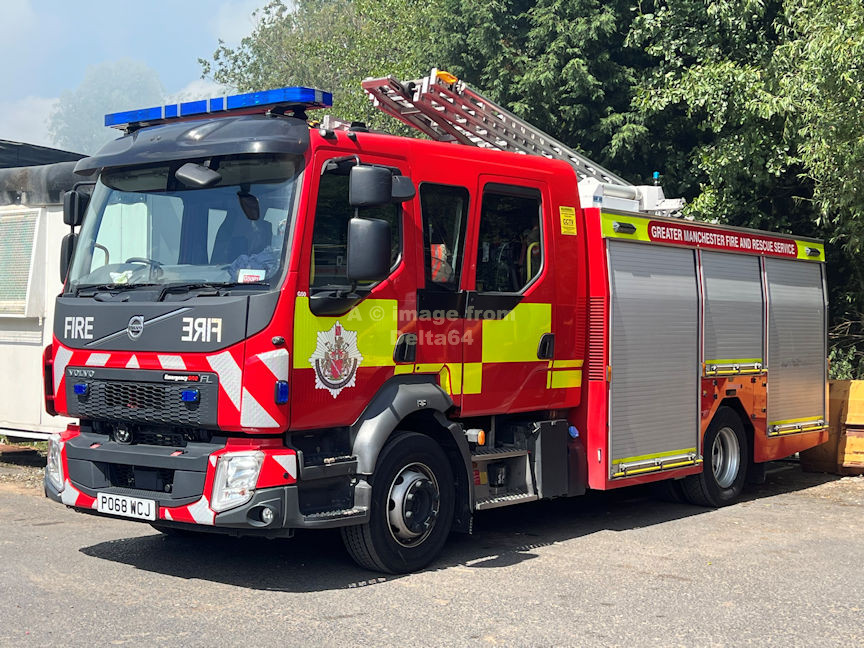 PO68WCJ from Bolton Central [GMC].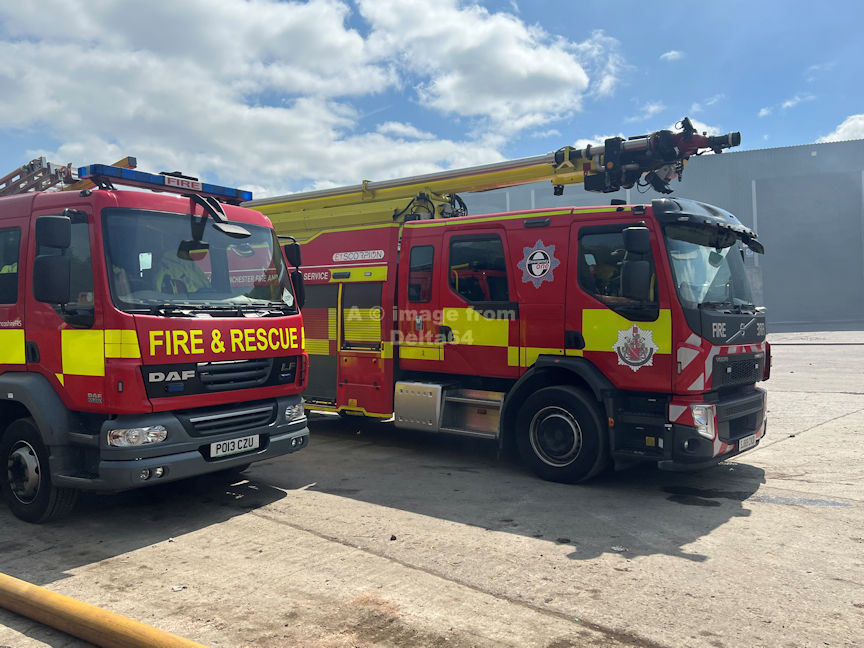 PO13CZU from Padiham and SJ69CKD from Salford [GMC].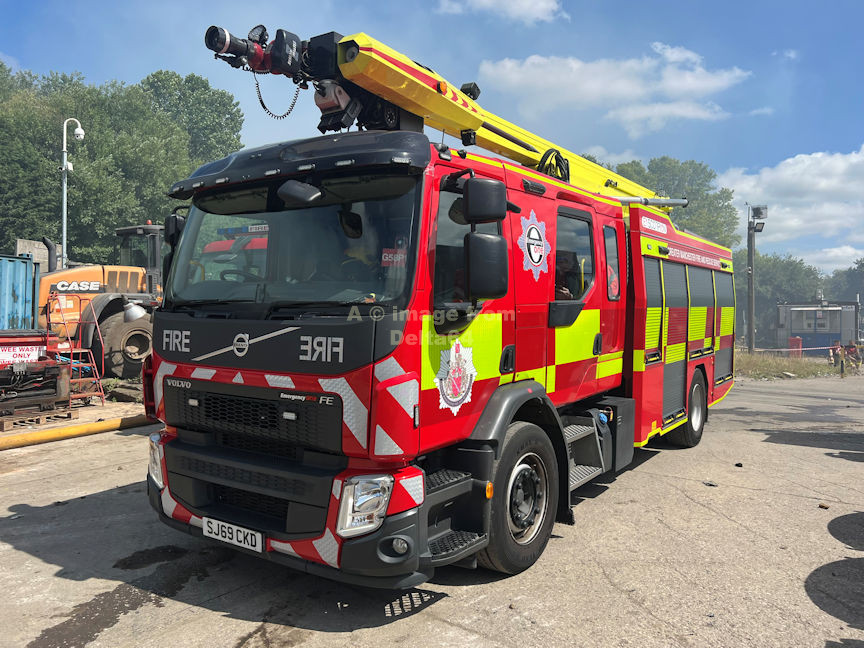 SJ69CKD from Salford [GMC].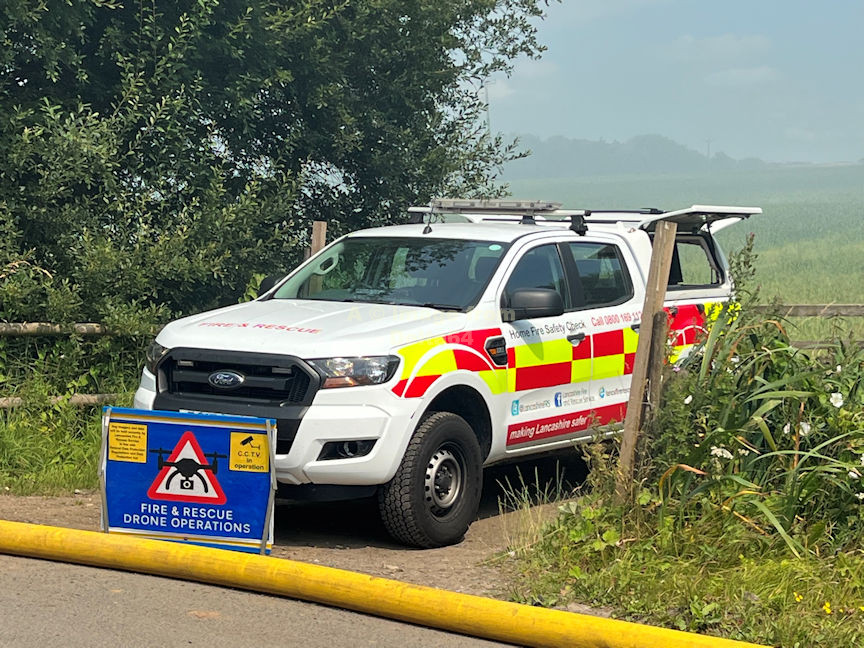 Drone Control Vehicle.