MAKE PUMPS 12
MR SMITHS NIGHTCLUB
WILSON PATTEN STREET, WARRINGTON
14 APRIL 2015.
Mr. Smiths was an iconic Night Club in the centre of Warrington and was destroyed in this fire, which allegedly was of deliberate ignition. I am most grateful to Keith Howarth who took the early shots. I relieved Keith late morning on the SACU and took the shots of the demoltions crews moving in, early afternoon. All Keith's pictures remain his copyright and are reproduced with his permission. As ever, I ask all visitors to the site to respect copyright and not to use picures without permission.
Note: Keith's early pictures were taken at first light, hence the blue tint.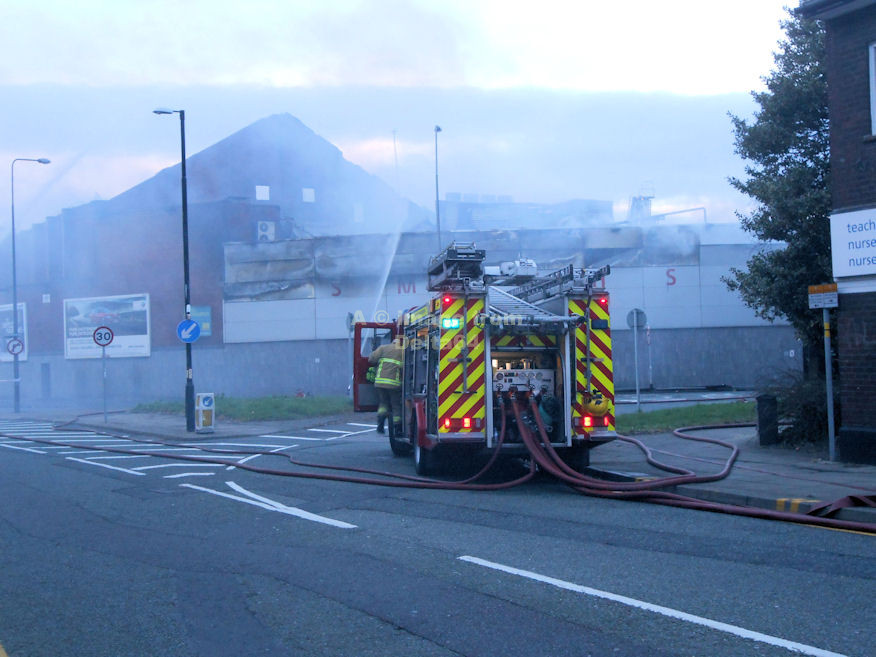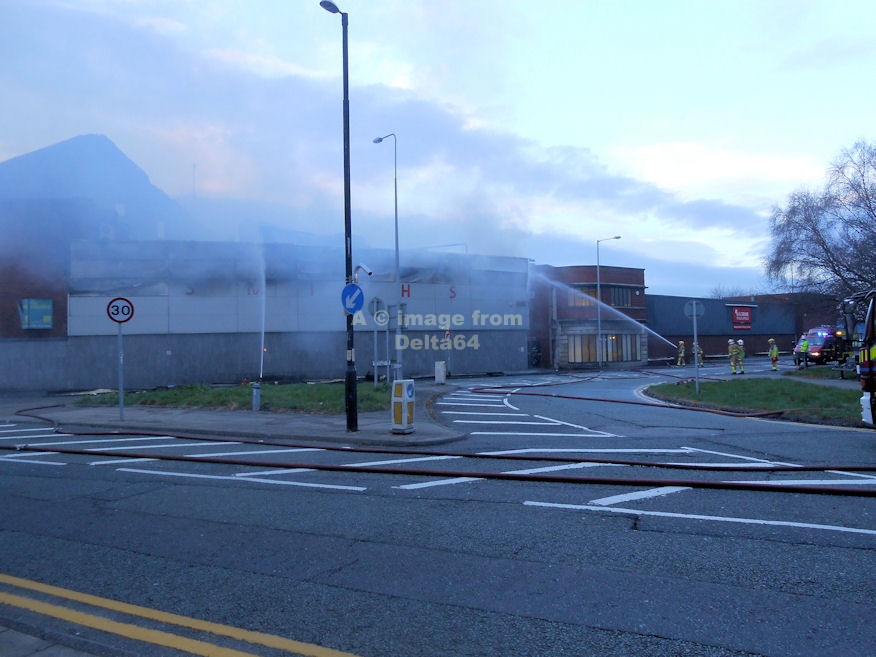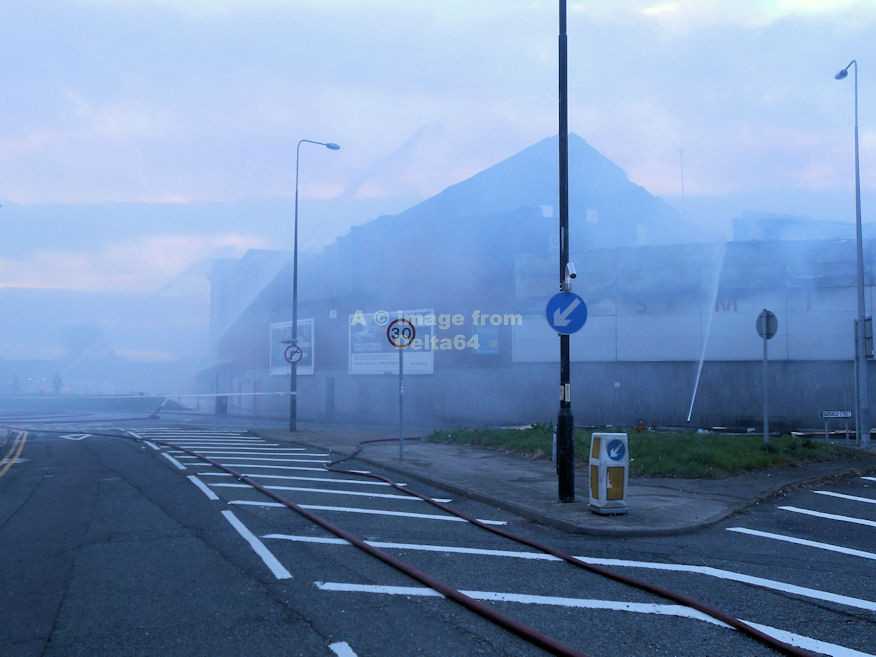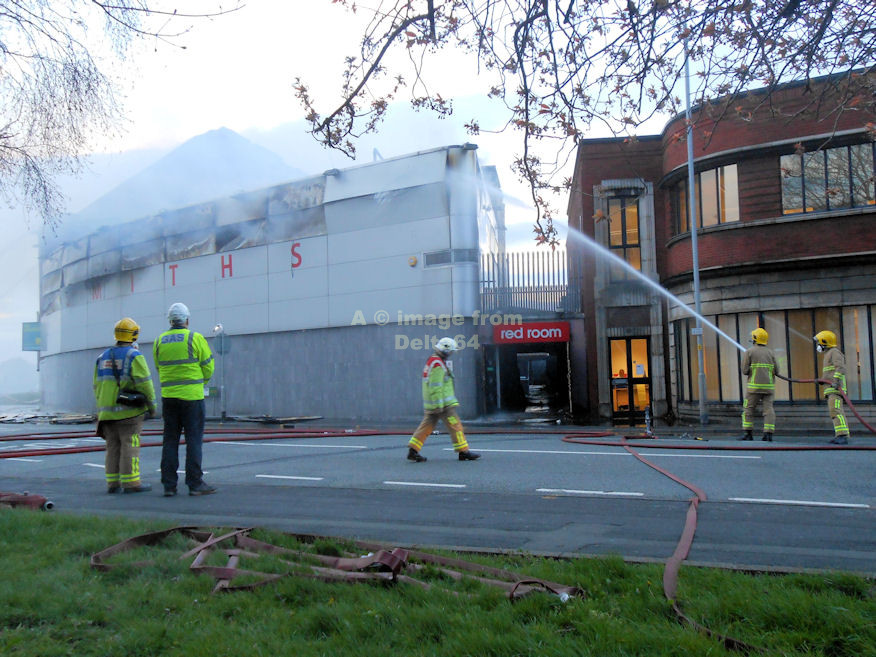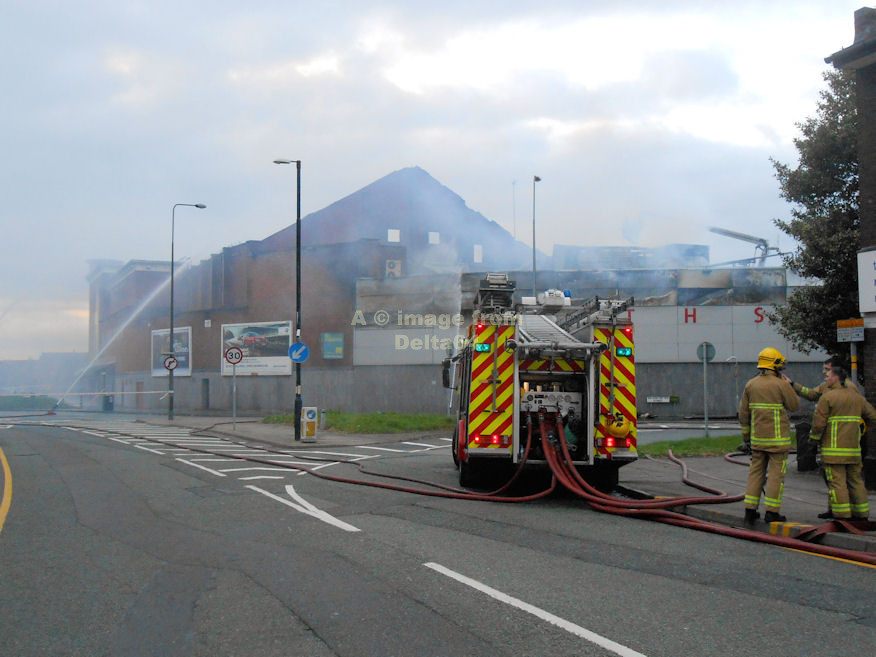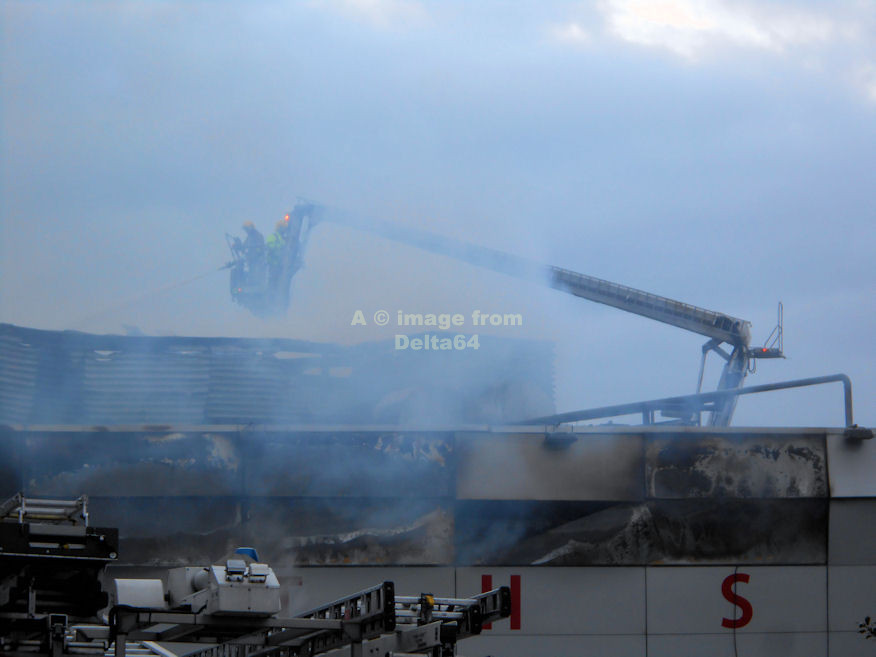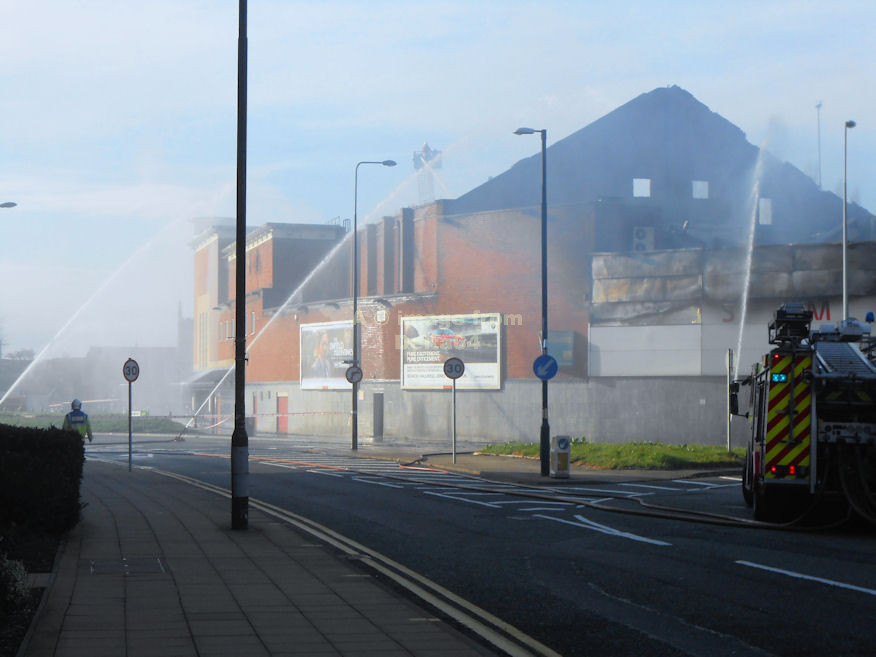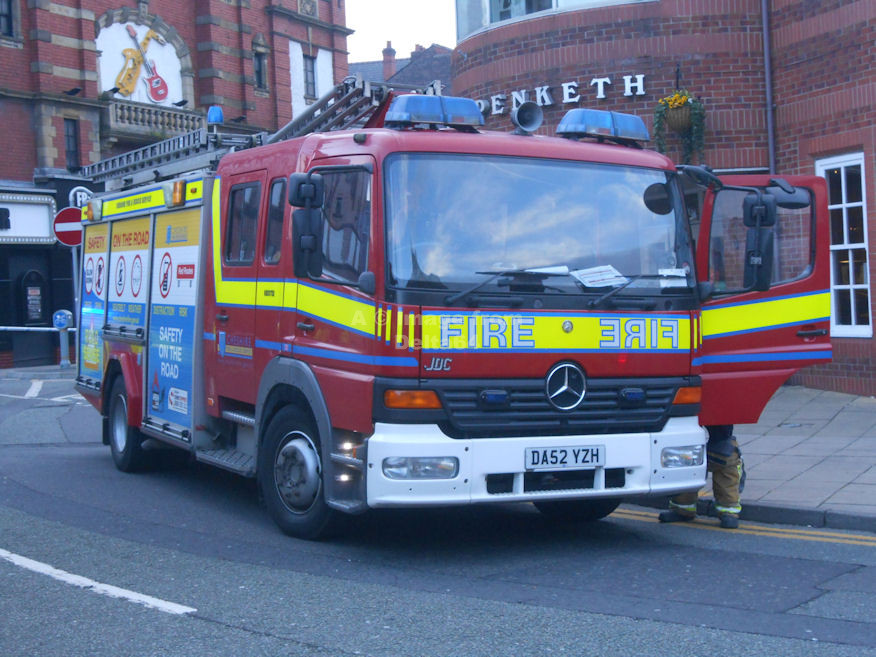 Mercedes DA52YZH from Chester.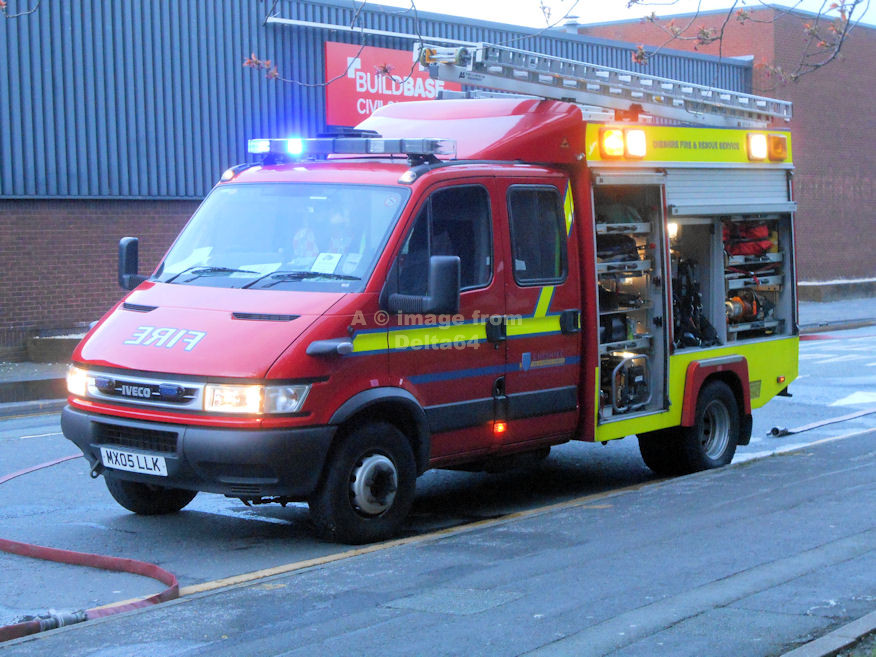 Iveco MX05LLK from Birchwood.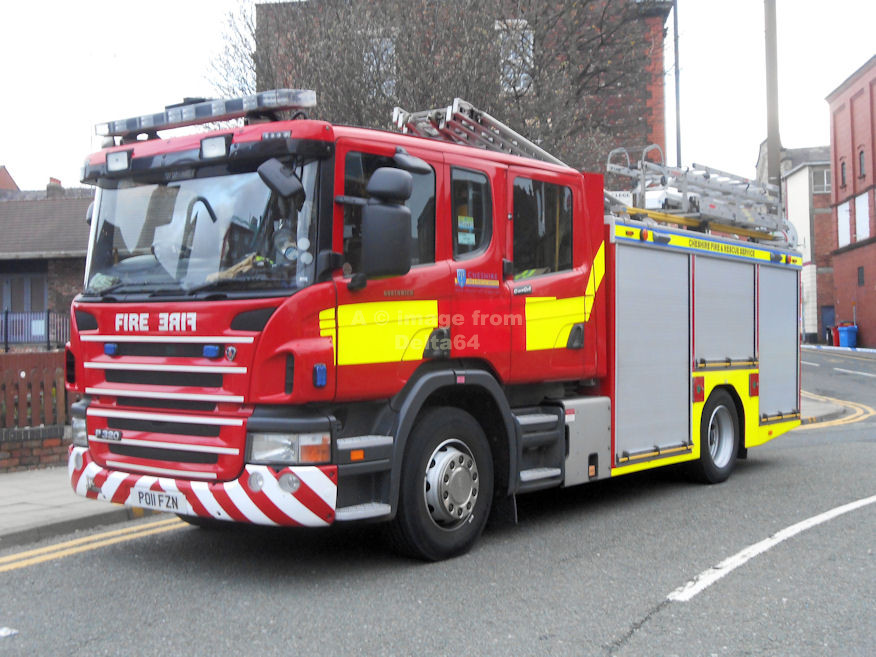 Scania PO11FZN from Northwich.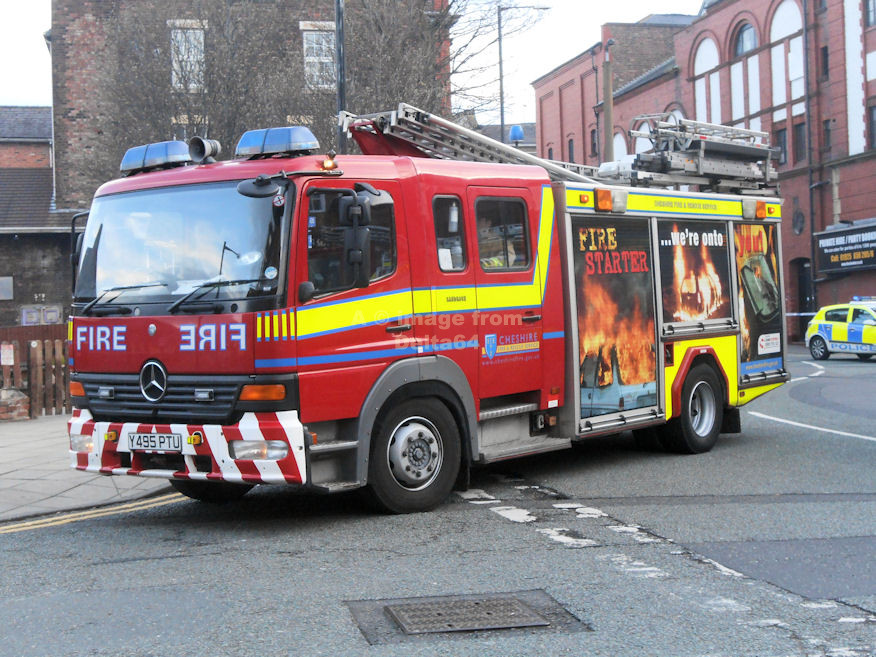 Mercedes Atego Y495PTU from Sandbach.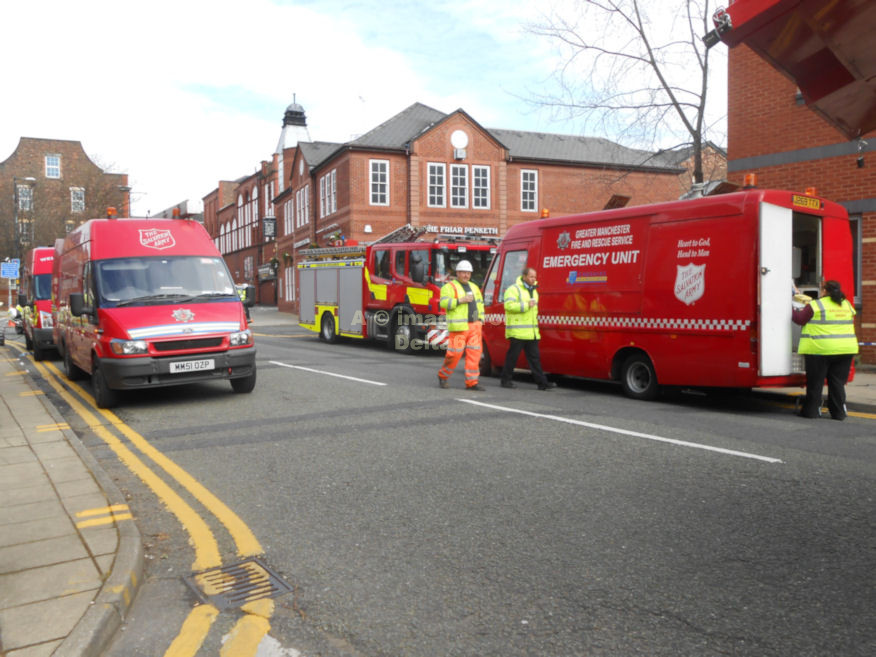 After a long night it's always good to see a relief SACU.
SACU 'C' MM51OZP [left] was relieved by SACU 'A J269TTX [right].
All the above pictures are copyright to Keith Howarth. The pictures below are my own.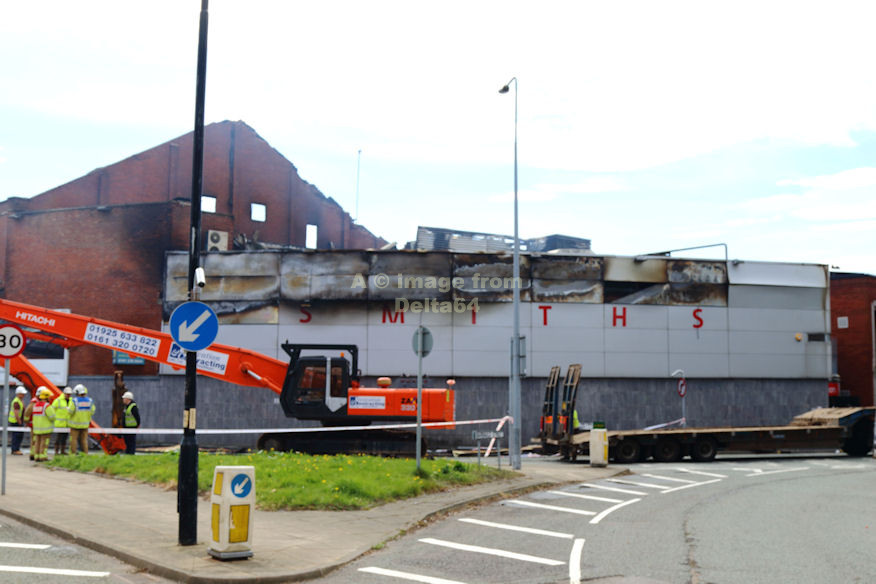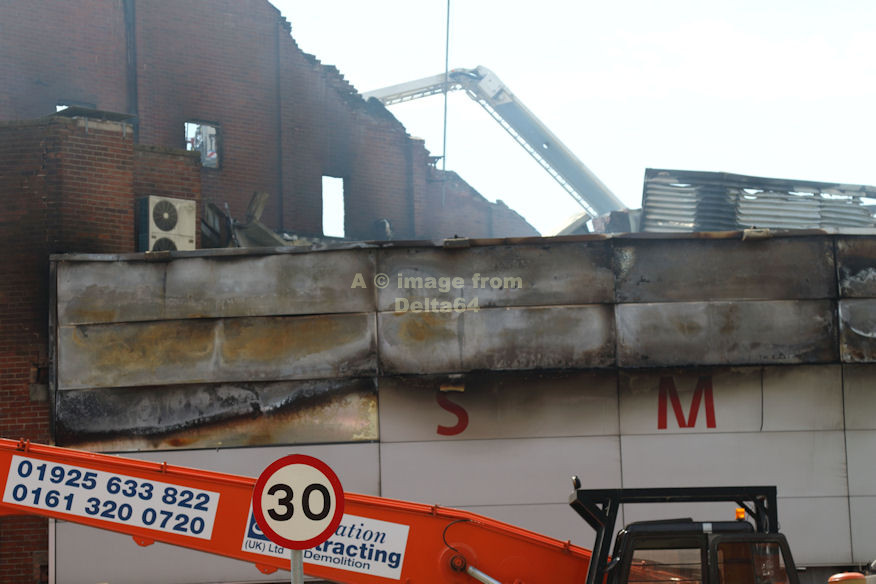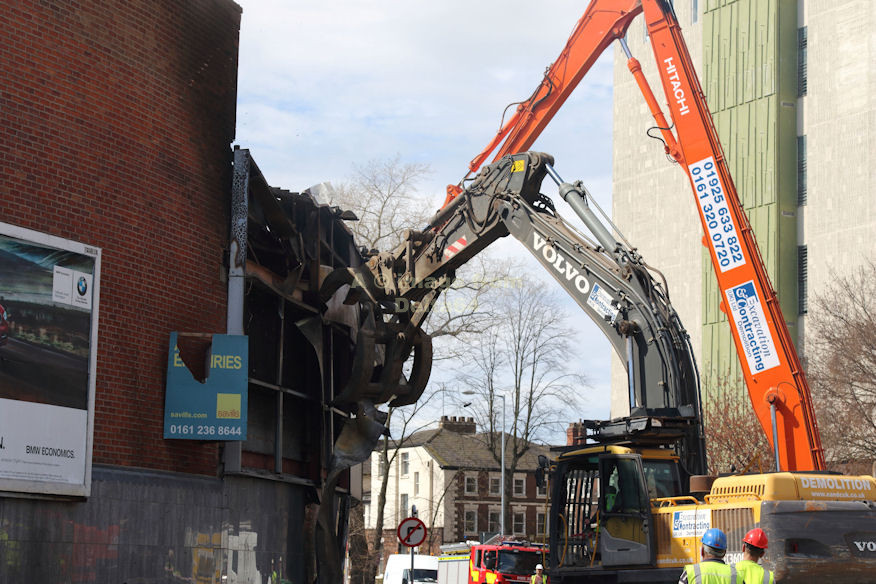 By early afternoon the demoliton crews had moved in.