EXPLOSION
MERLIN ROAD, IRLAM,
2 NOVEMBER 2010
Three houses were destroyed in this incident and approximately 150 other properties sustained damage, some of which was extensive. Amazingly, there were few serious injuries, yet there can be few who looking at these pictures won't be asking the question 'how could anyone come out of that alive? Appliances attended from across Greater Manchester and from as far away as Burnley in Lancashire.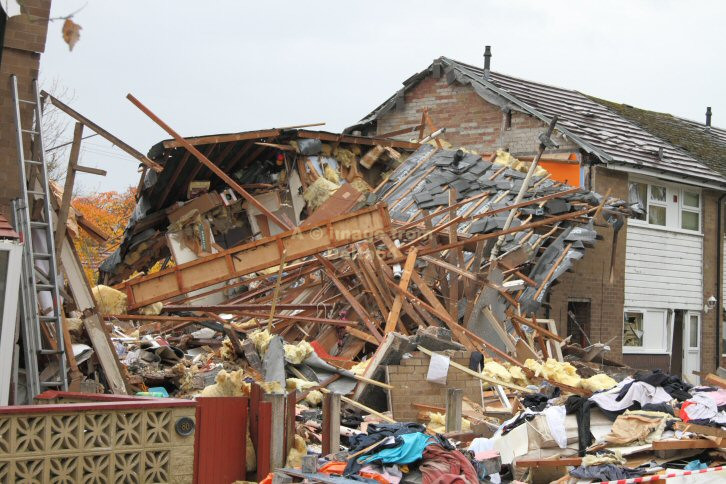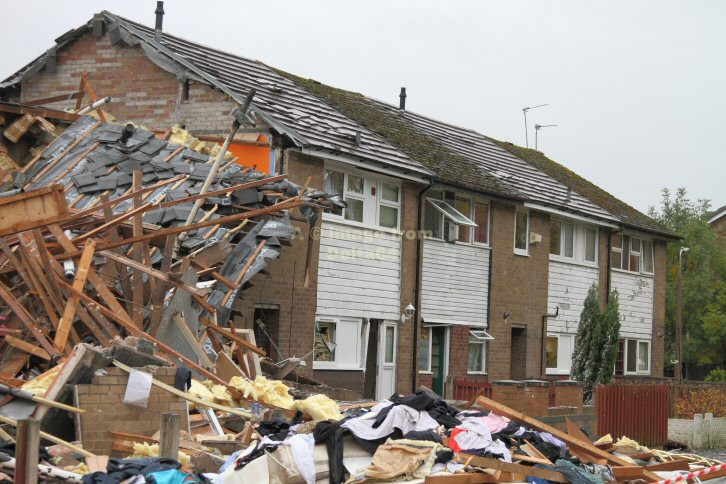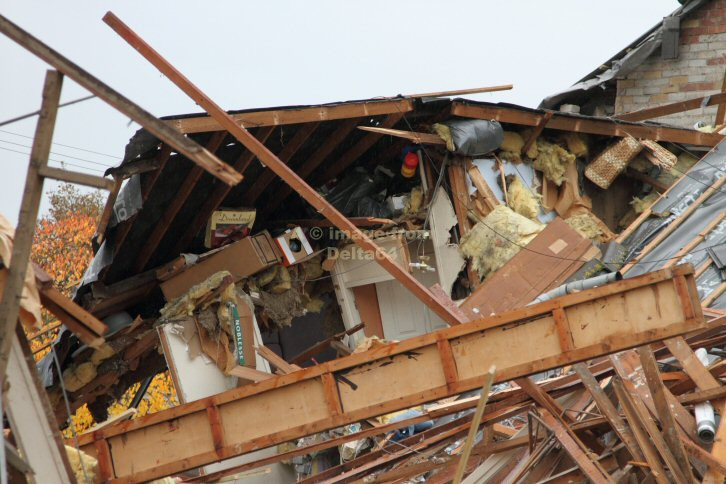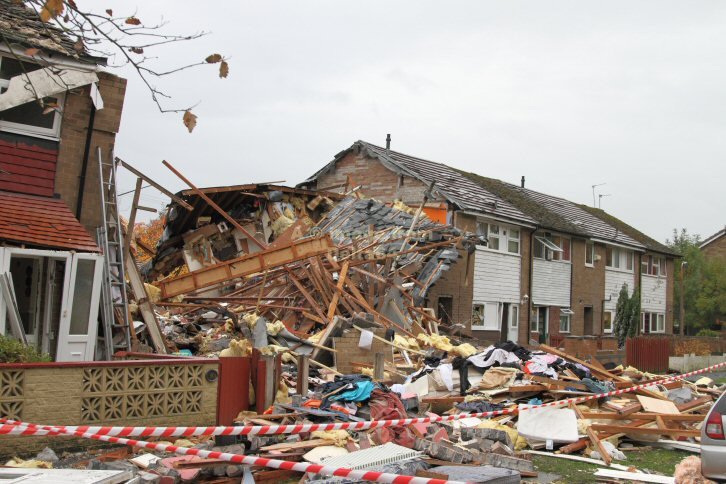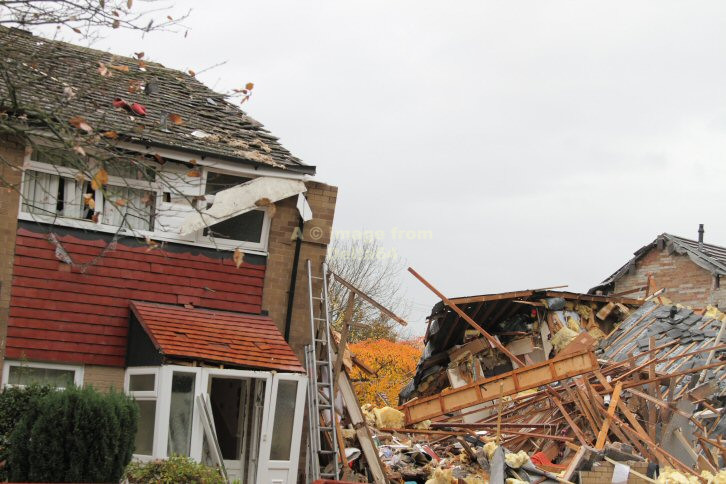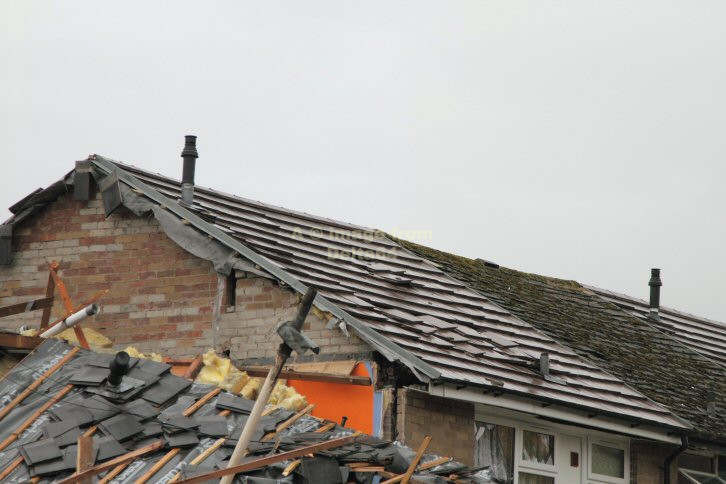 The full impact was clearly visible from these pictures taken at the front of the incident.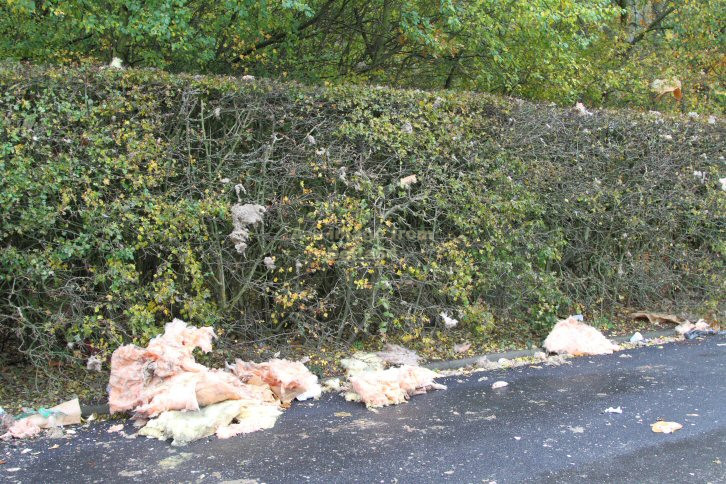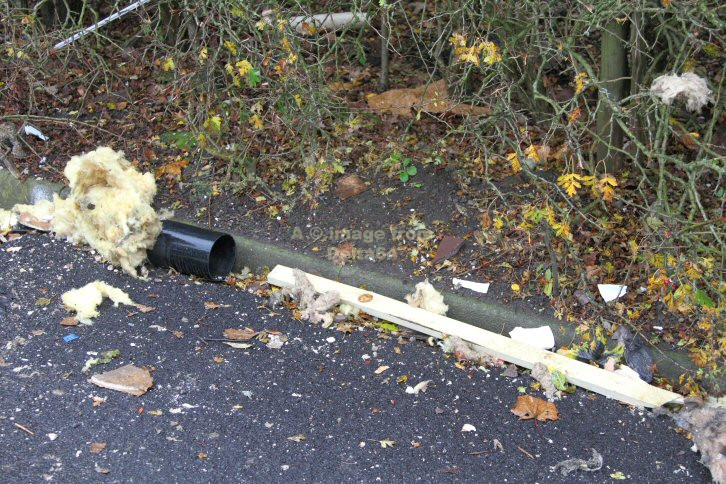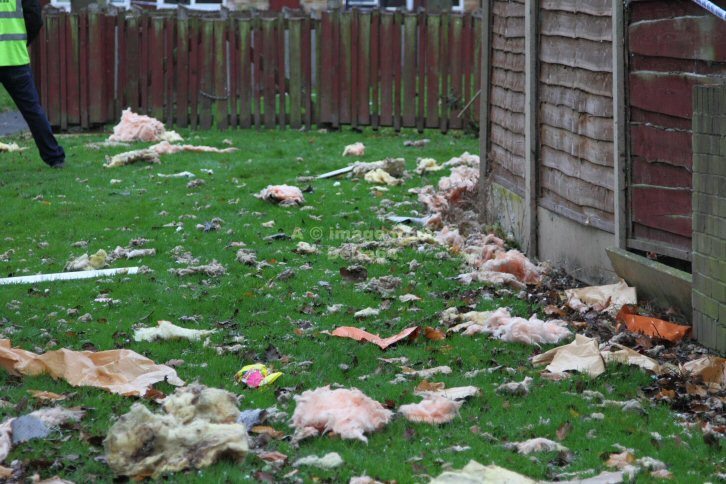 Trees, hedgerows, gardens and roadways were strewn with roof tiles and loft insulation.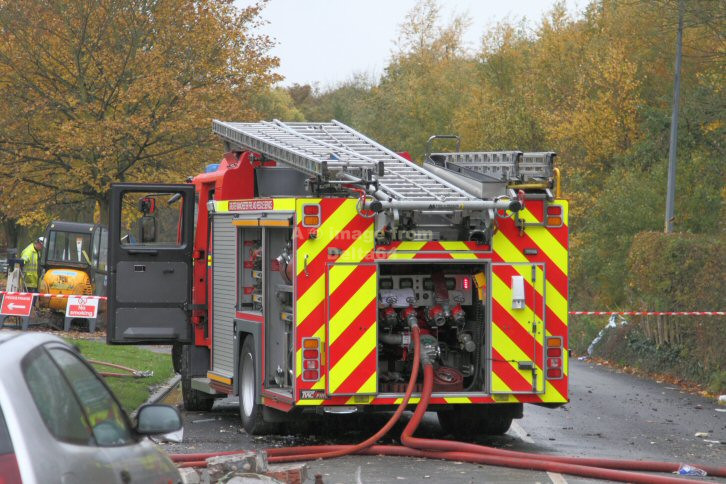 PN57AOW was in attendance all day from nearby Irlam Fire Station.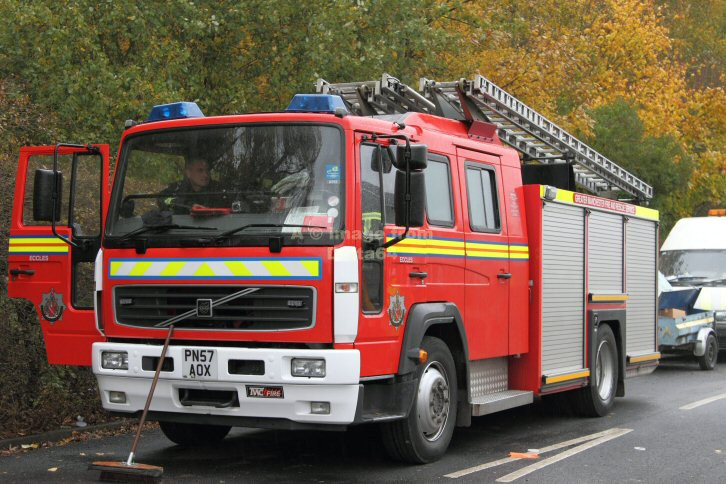 It was supported at the time of these pictures by PN57AOX from neighbouring Eccles Fire Station.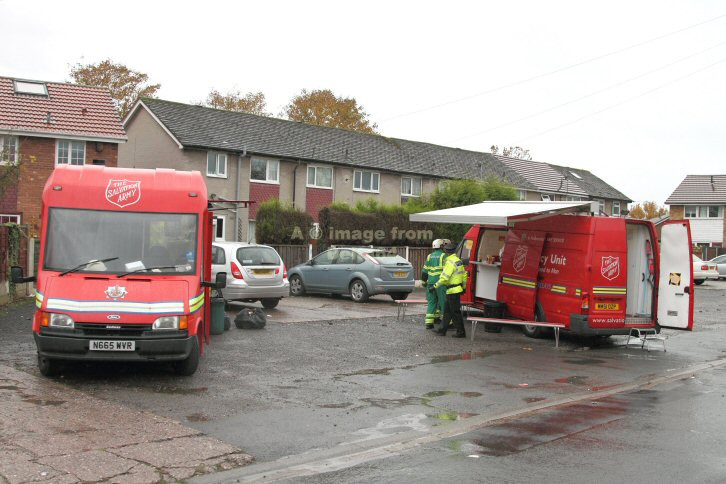 For the first time ever at a live incident, SACUs were made 2, bringing the B unit on the left from Salford and C unit on the right from Whitehill.
I will try and add some more stats later, but I know we got through over 400 Hot-Dog sausages!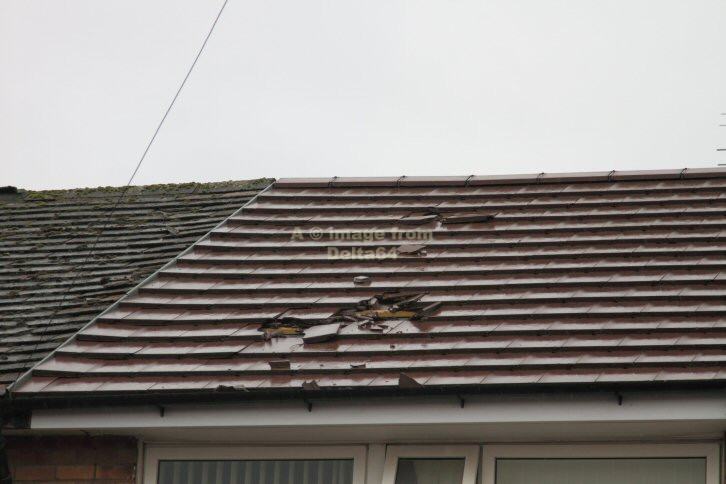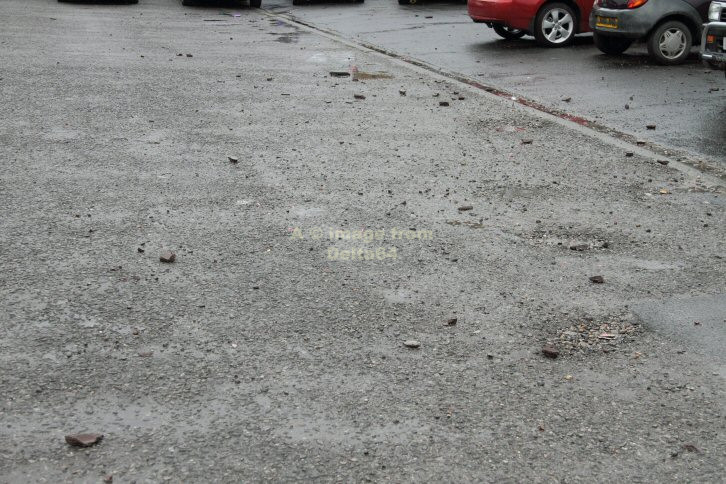 Although the vans were parked outside the inner cordon in a safe area, it was clear from the two pictures above just how far debris had travelled.
The house with the damaged roof was two streets away from the incident, and the road in the picture below was littered with broken roof tiles.