L56 SKELMERSDALE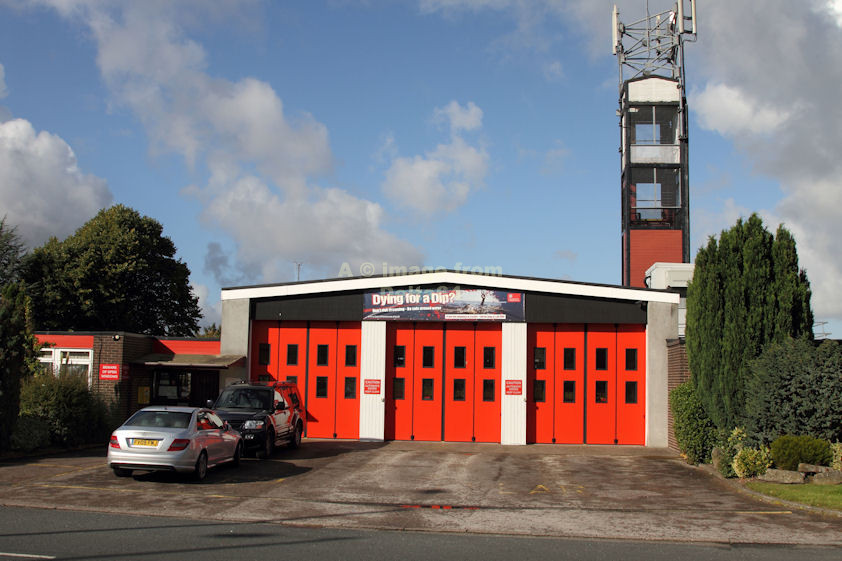 24 September 2015.
Location : Tanhouse Road, Skelmersdale
Status : Wholetime/Retained
Allocation : 2 pumps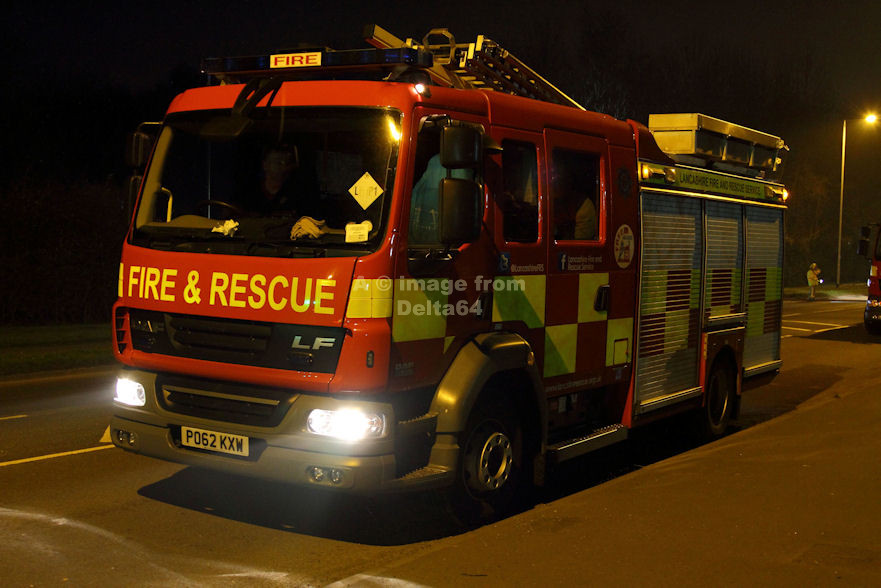 Daf LF PO62KXW was seen at a large fire near Preston, 10 April 2015.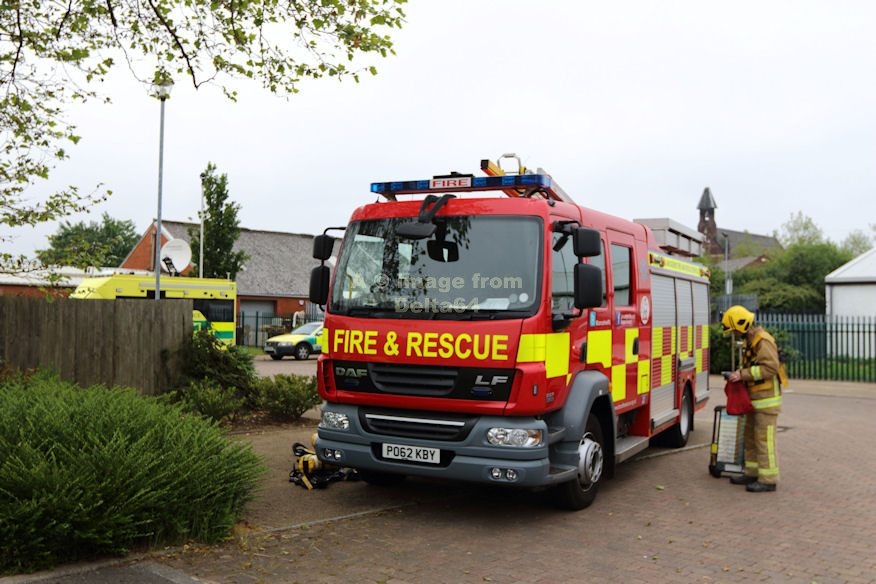 Daf LF PO62KBY was seen at a 15 pump fire in Wigan, 14 June 2015.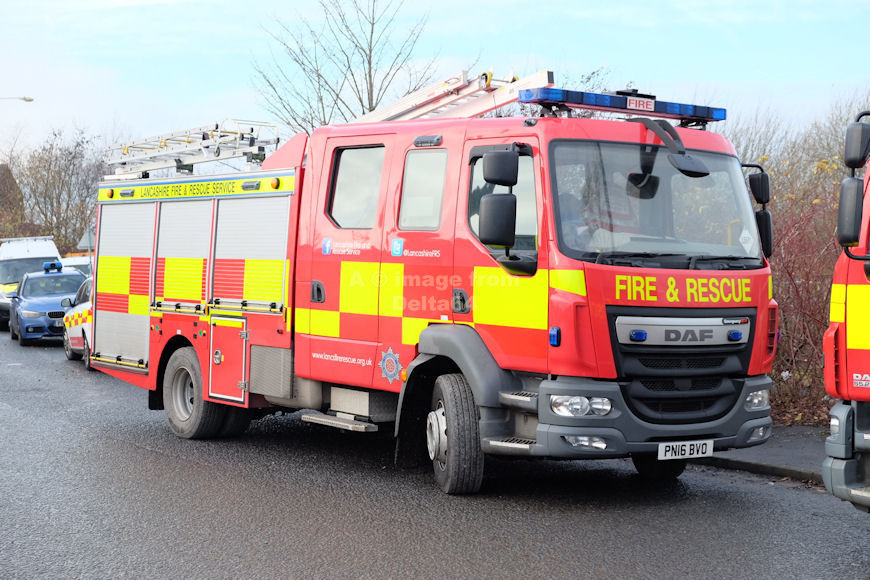 Daf PN16BVO was seen at a 16 pump fire in Altham, 7 December 2016.
[Copyright picture ~ M. Nuttall and reproduced with permission.]
[NOTE: I will verify in the next few days which of the '62' reg. appliances above has been transferred.]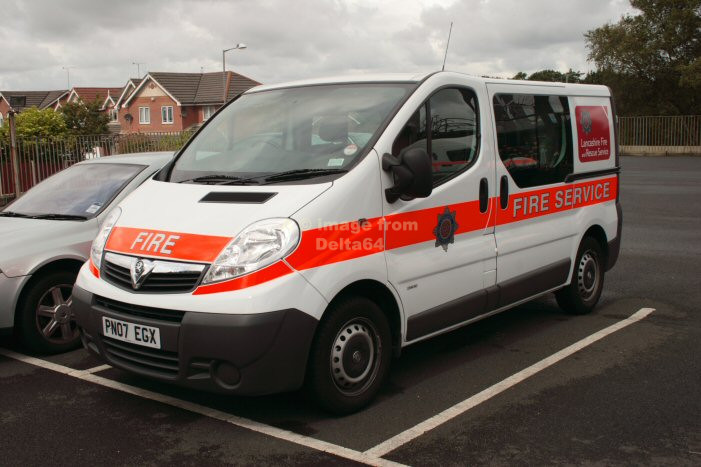 Vauxhall PCV PN07EGX was seen in the station yard, 16 August 2007.