MAKE PUMPS 12
OLD MILL
KENT STREET, PRESTON.
3/4 DECEMBER 2010
This incident began around 1630 on Friday 3 December 2010. The former mill was used as a multi-occupancy.
As I was requested to attend on relief duty with SACU 'A' from Whitefield, GMC, [replacing SACU 'L' from Fulwood] I only arrived at 0030 on 4 December.
All the pictures below were taken between 0200 and 0330 and all were taken from outside the safety cordons just using available light.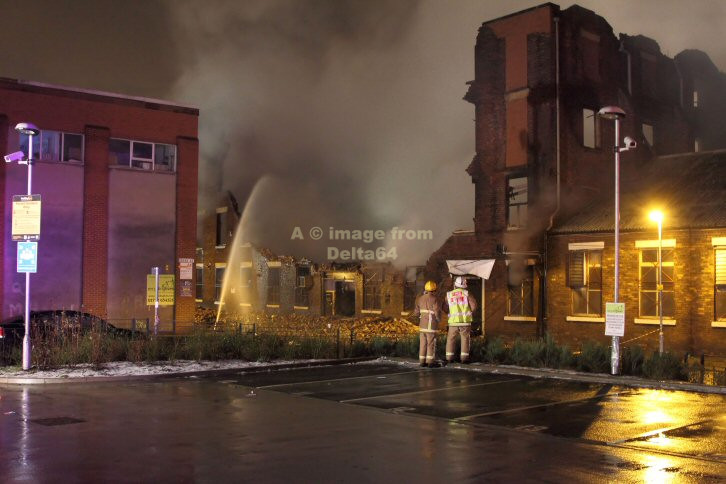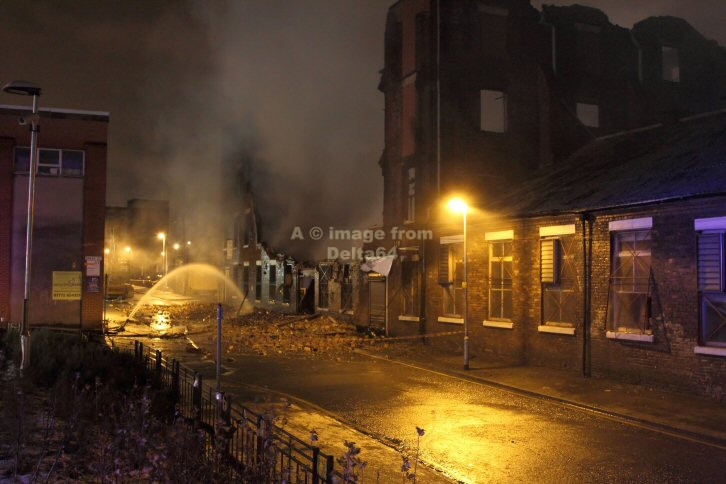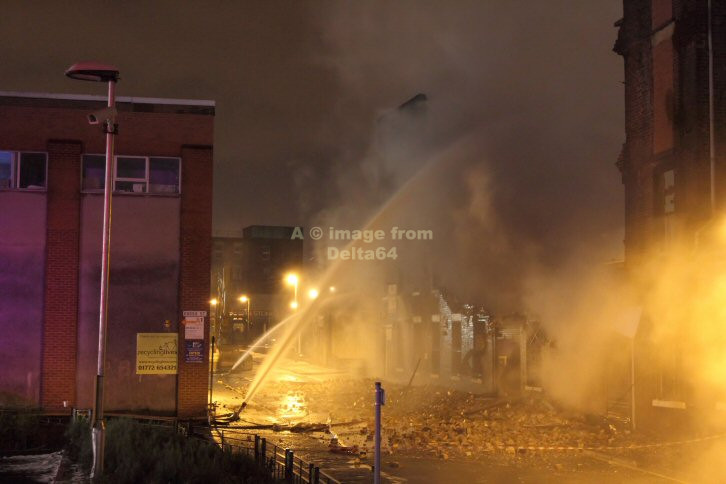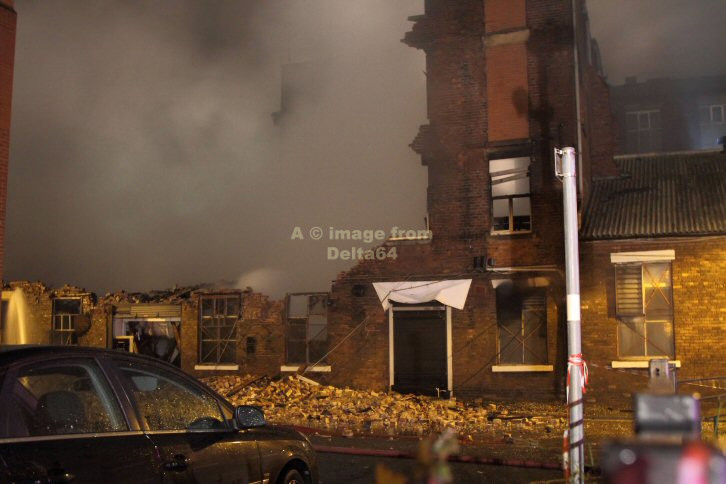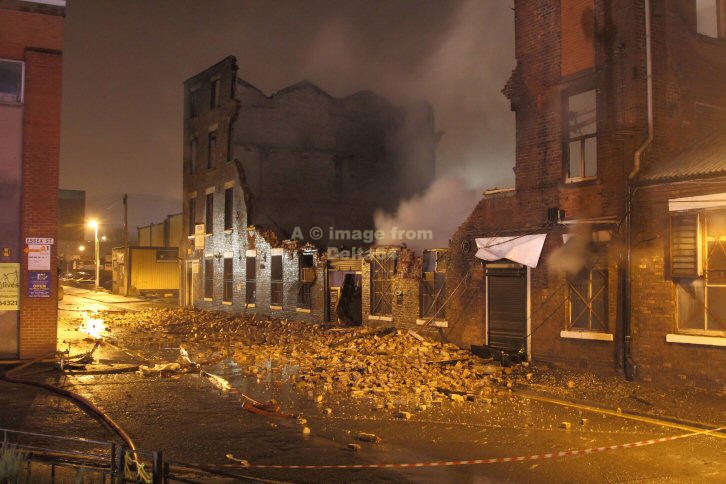 Below is a selection of appliances in attendance between 0200 and 0330.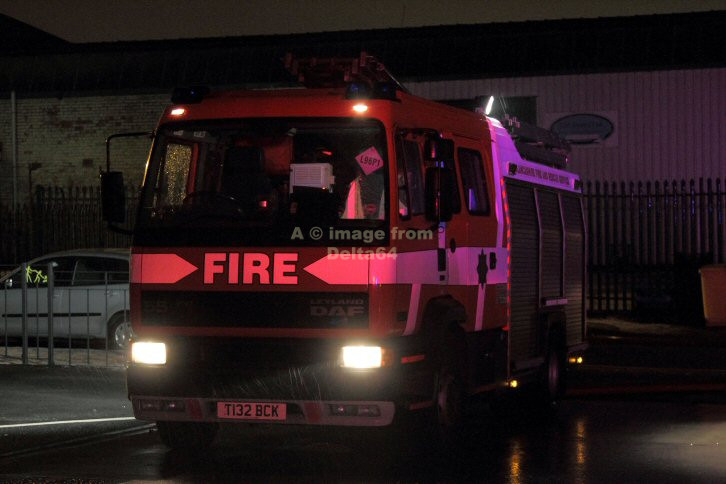 Daf55 T132BCK from Colne, illuminated by the emergency lights on the Command Support Unit.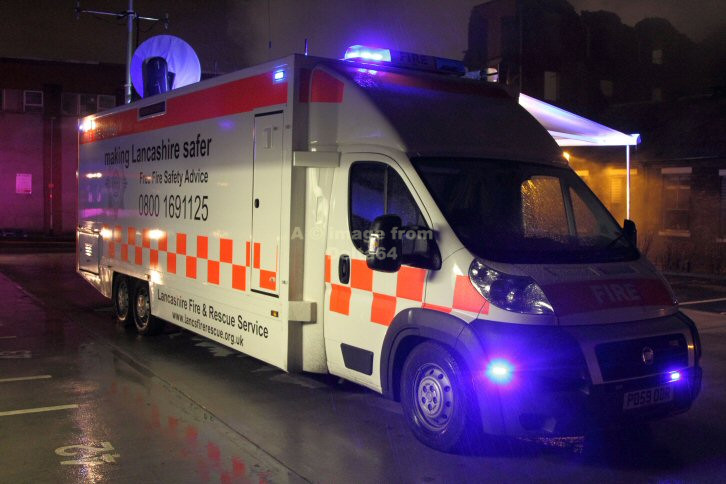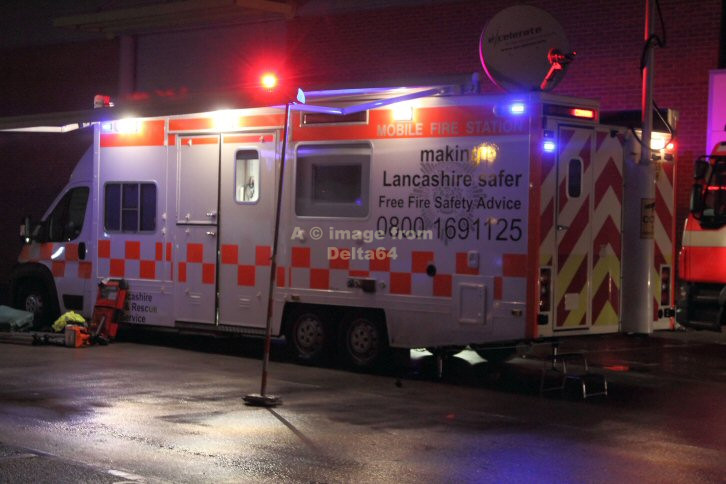 The Fiat Command Support Unit PO59ODR was operating out of Fulwood Fire Station.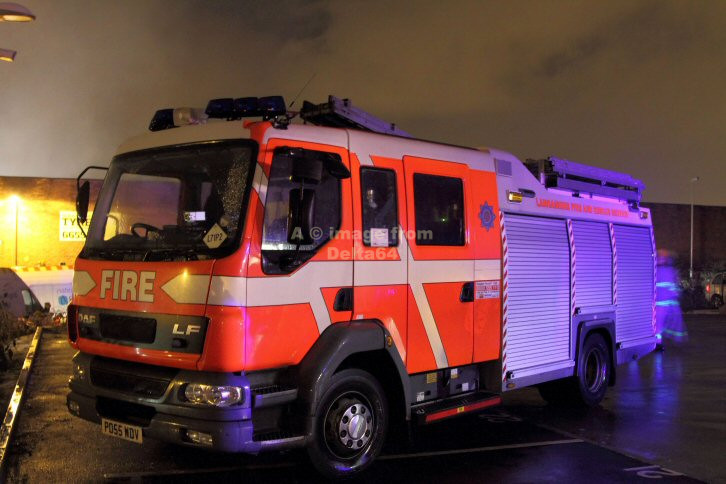 At 0200 Daf LF PO55WDV from Blackburn was the support pump for the C.S.U.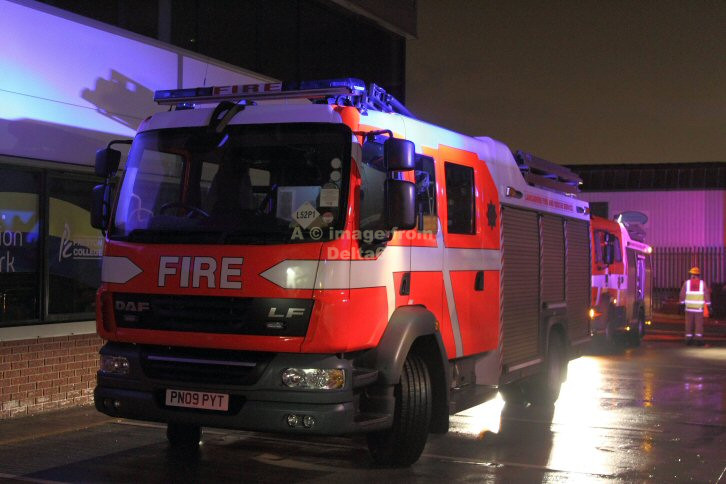 Later on Daf LF PN09PYT from Fulwood was the support pump for the C.S.U.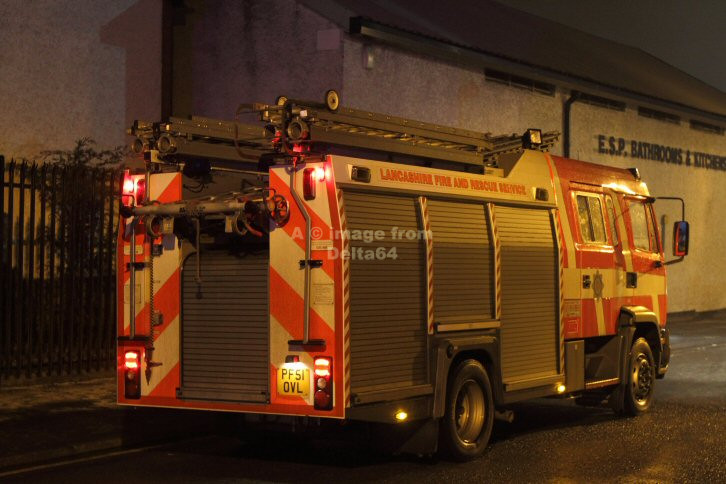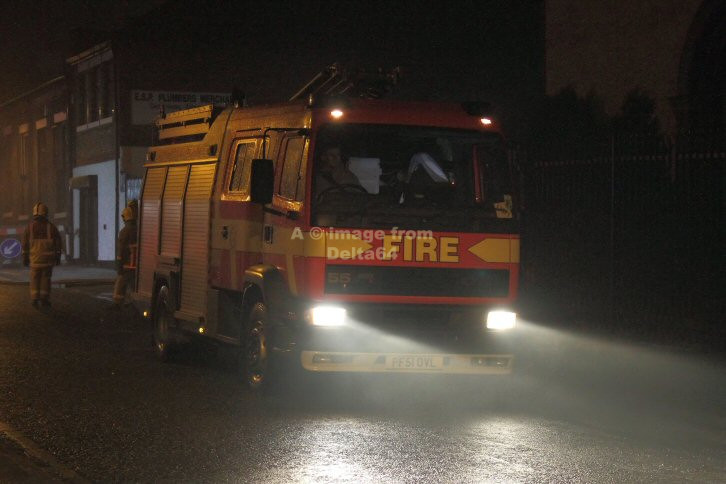 Daf55 PF51OVL from Lytham.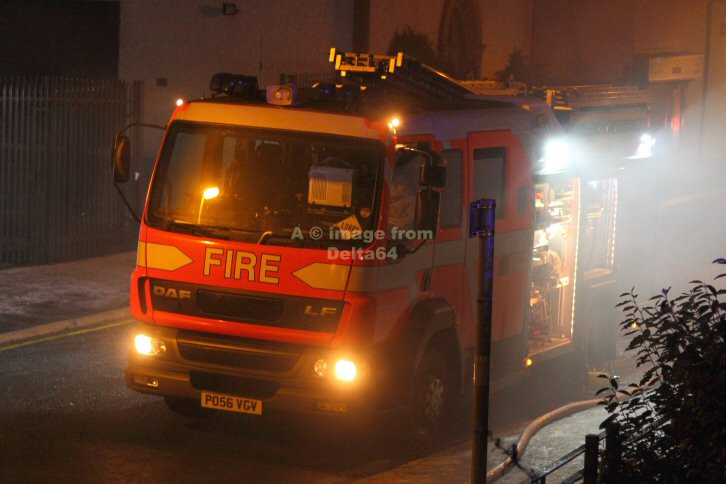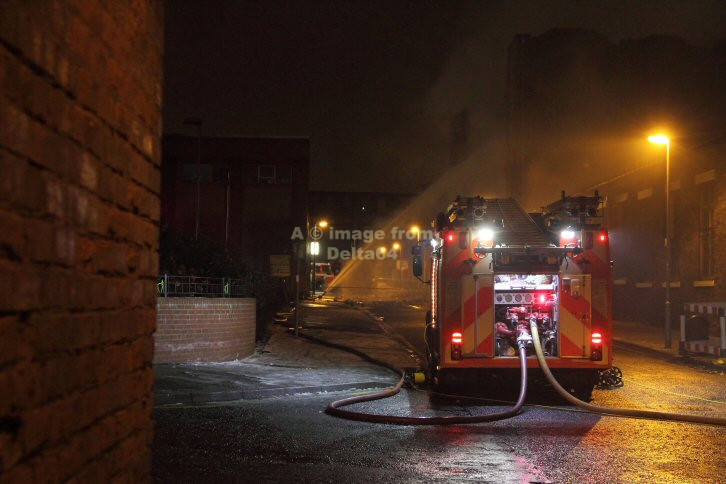 Daf LF PO56VGV from Skelmersdale.