* * * WARNING - THIS PAGE CONTAINS SOME GRAPHIC AND POSSIBLY DISTRESSING IMAGES * * *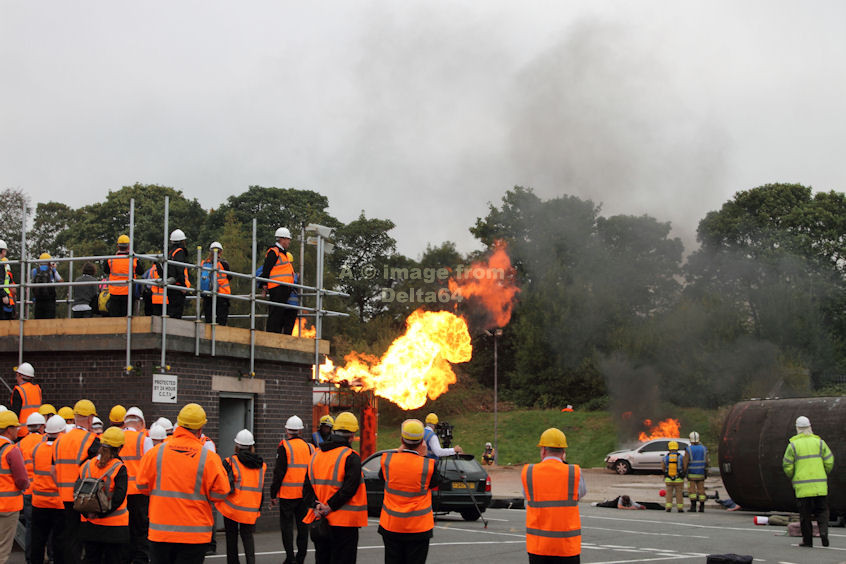 This first shot shows the fractured gas main on fire.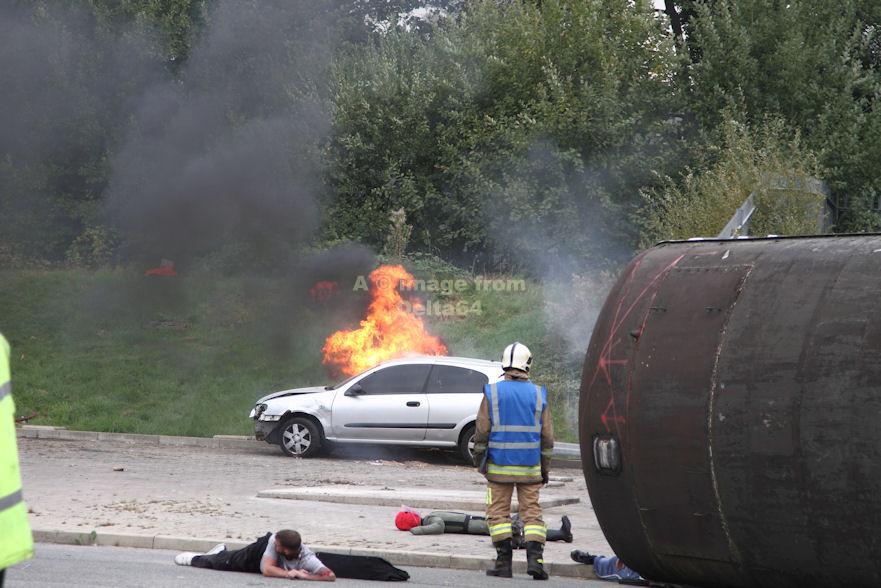 One vehicle can be seen ablaze, with a railway carriage on its side.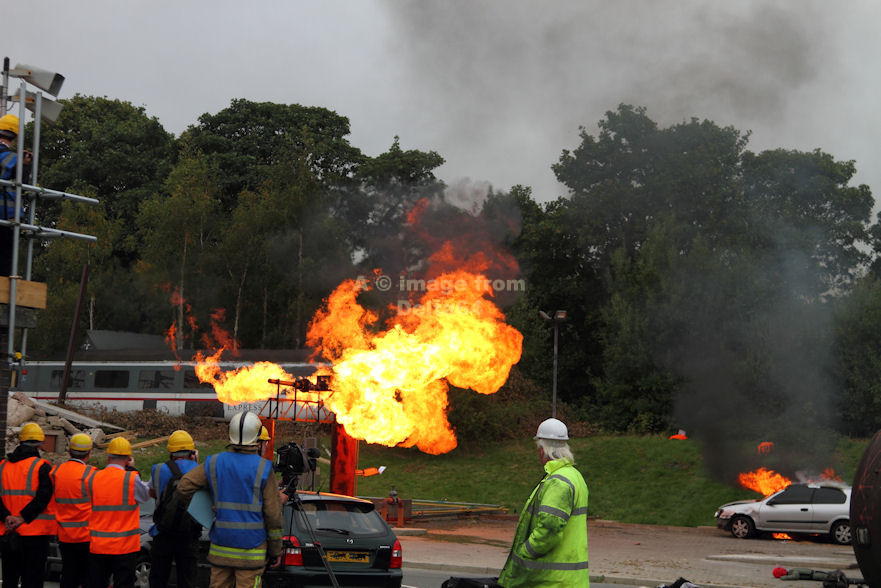 People were also trapped in the railway carriage at the rear.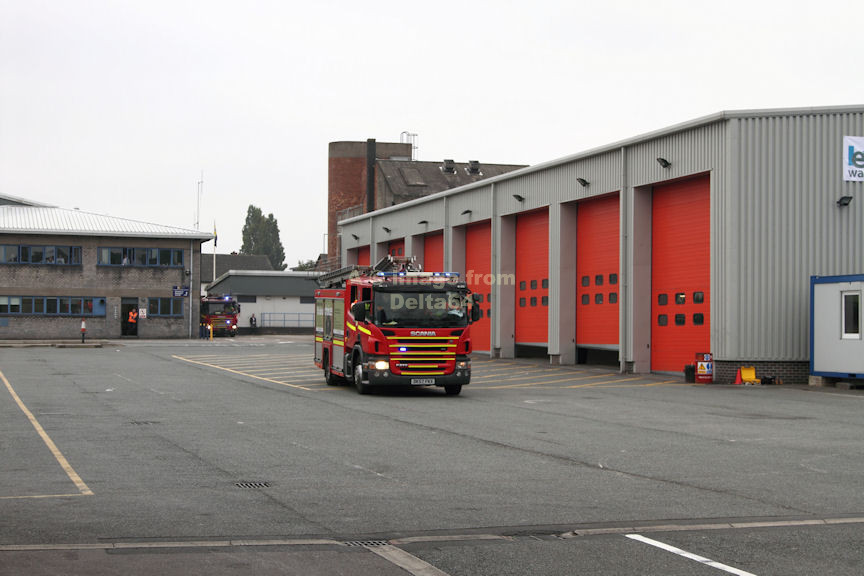 The first crews arriving.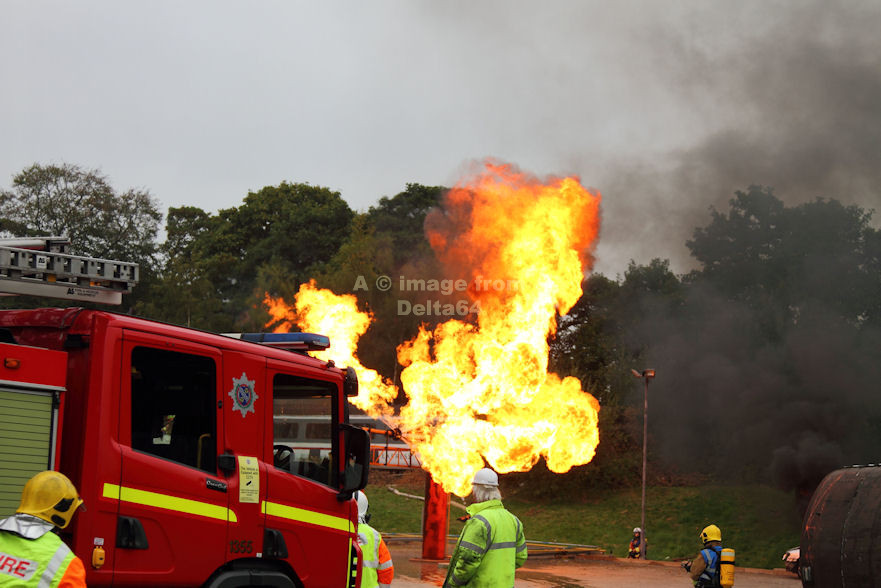 They were faced with fires and a scene of general carnage.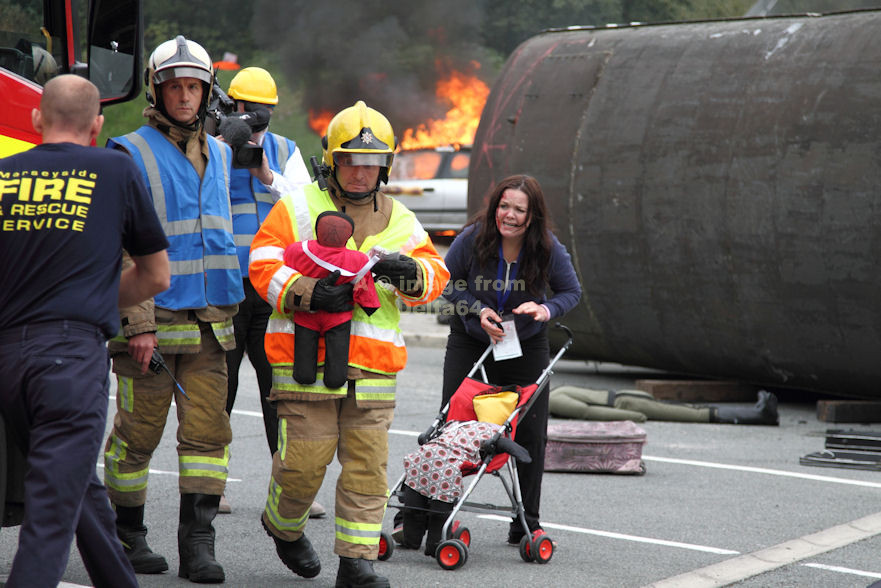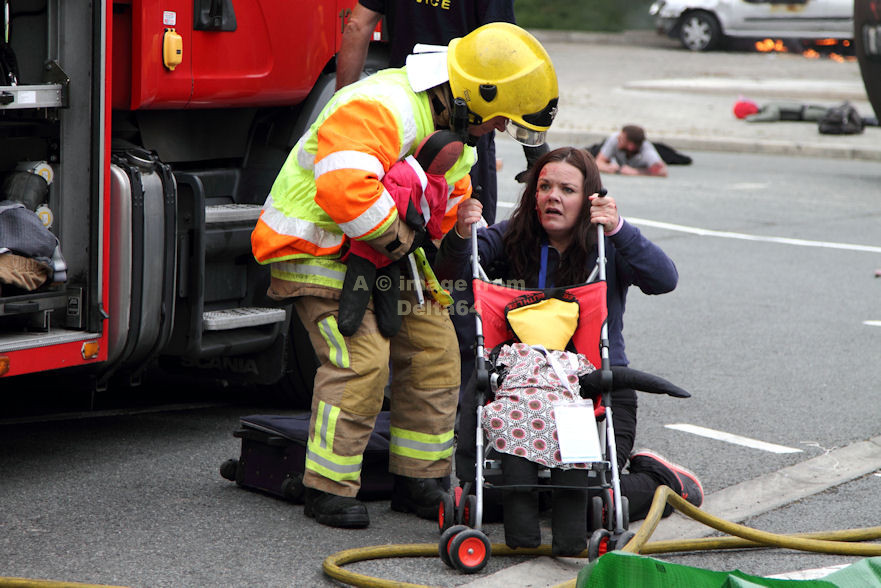 They were also met by this hysterical lady whose baby had stopped breathing.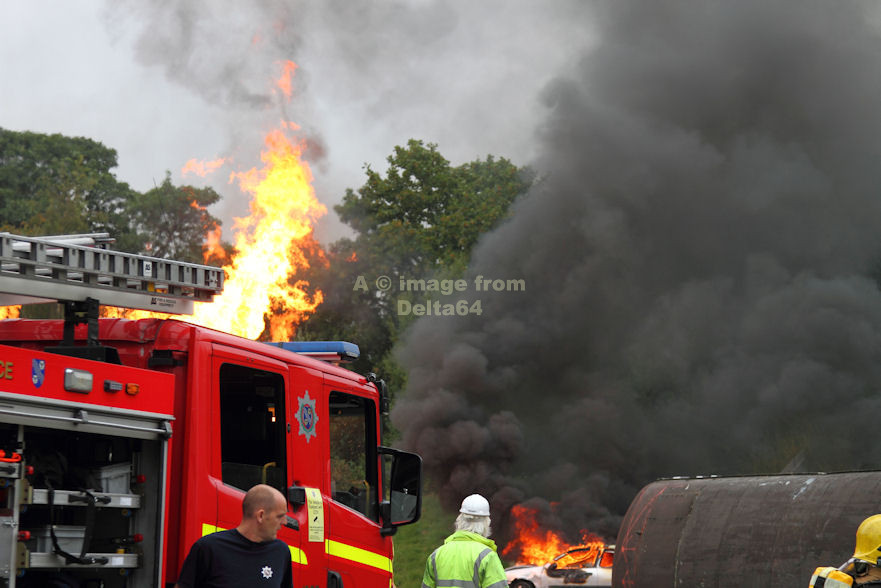 Assessment of the scene had to be made rapidly and more resources requested.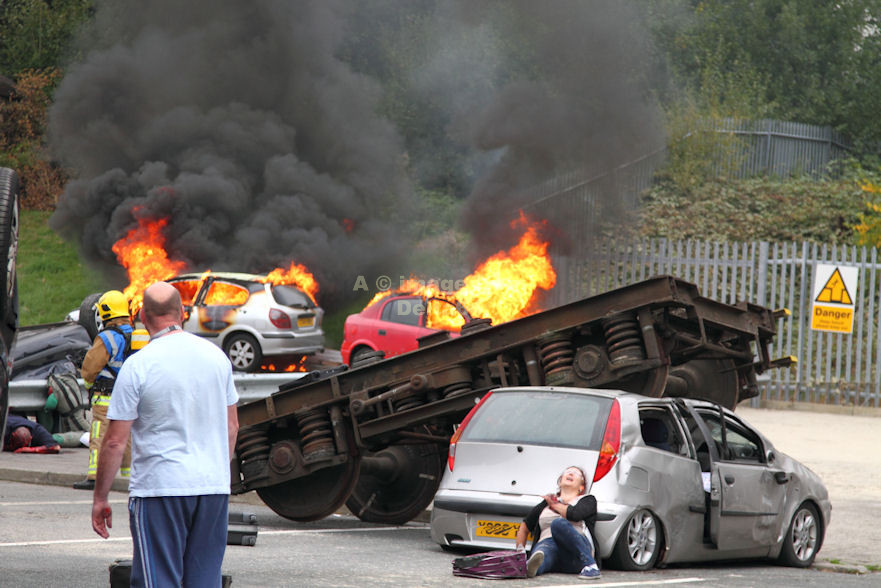 A lady managed somehow to self-extricate from this vehicle after the railway carriage bogey landed on her vehicle.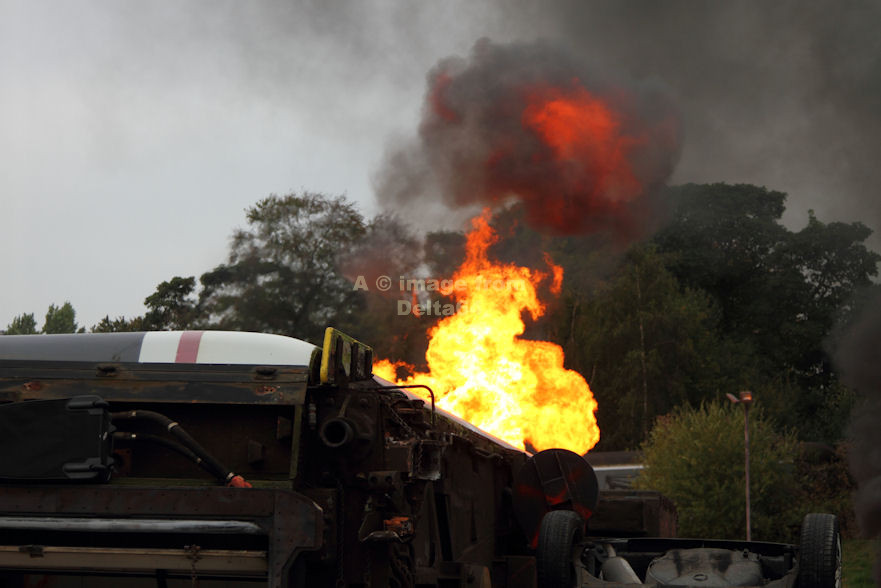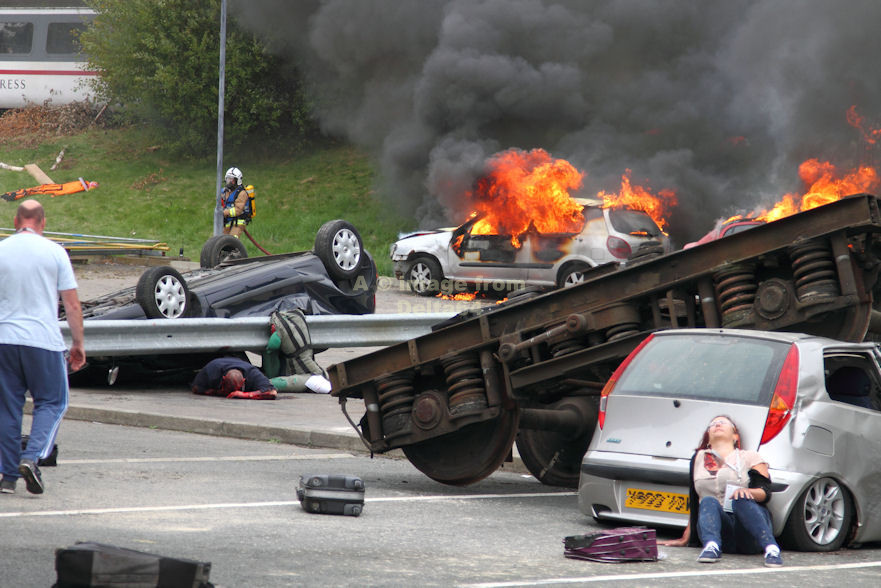 Another victim can be seen under the Armco.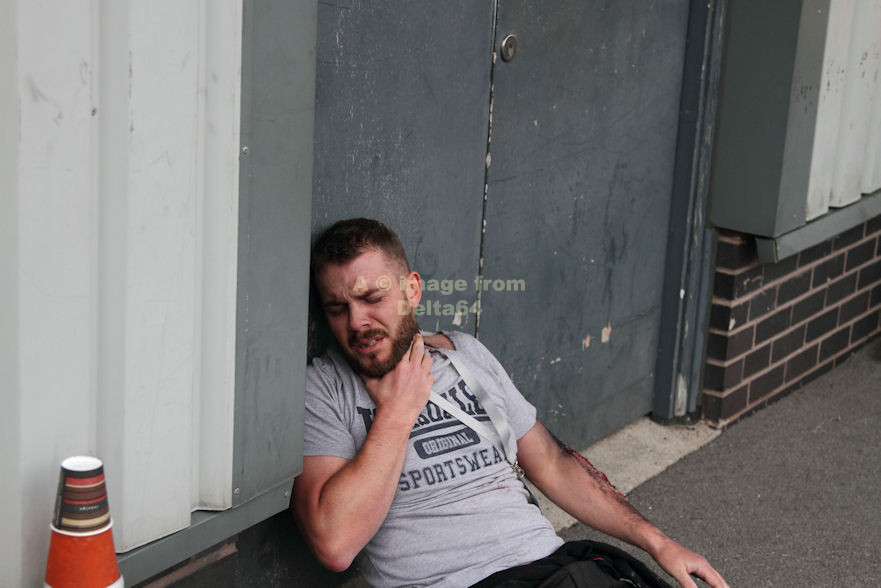 One of the early casulaties brought clear suffering from smoke inhalation.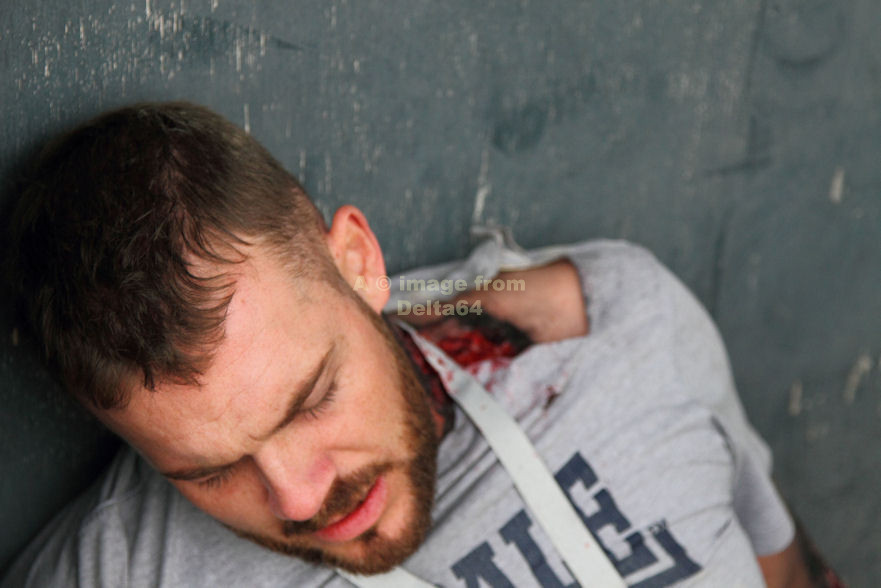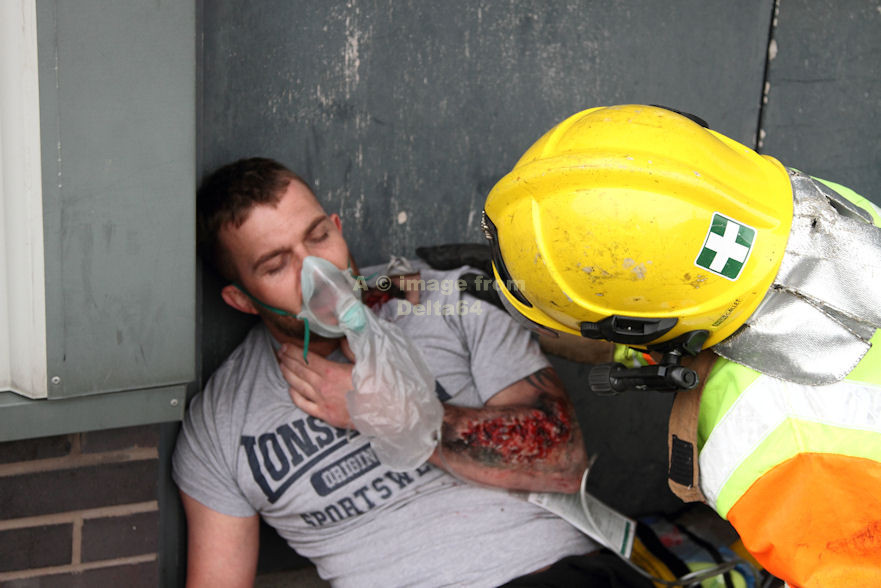 His left shoulder and arm were badly injured.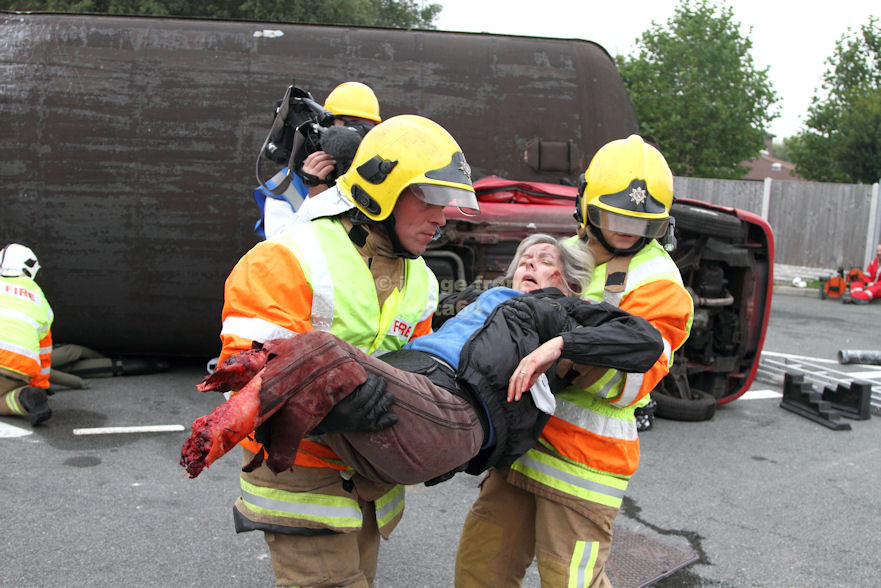 This poor lady had lost both her feet in the incident.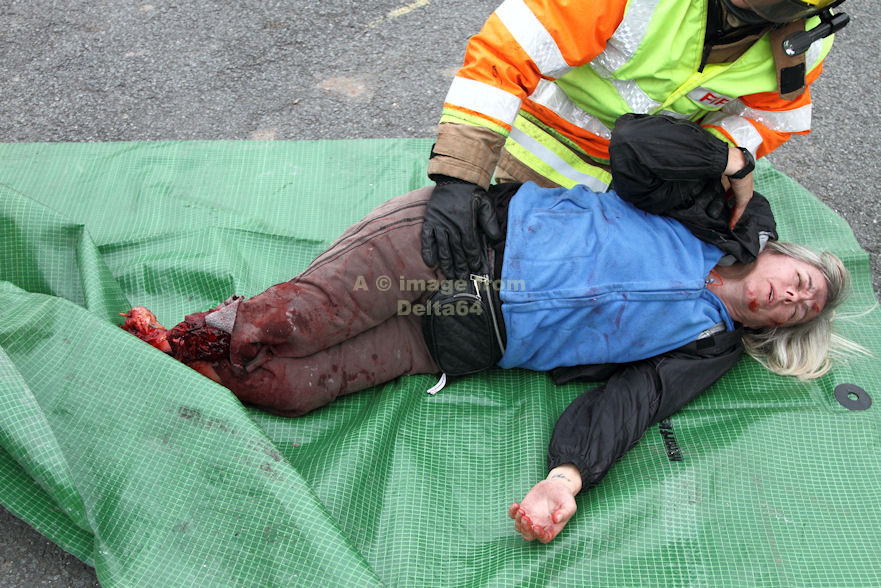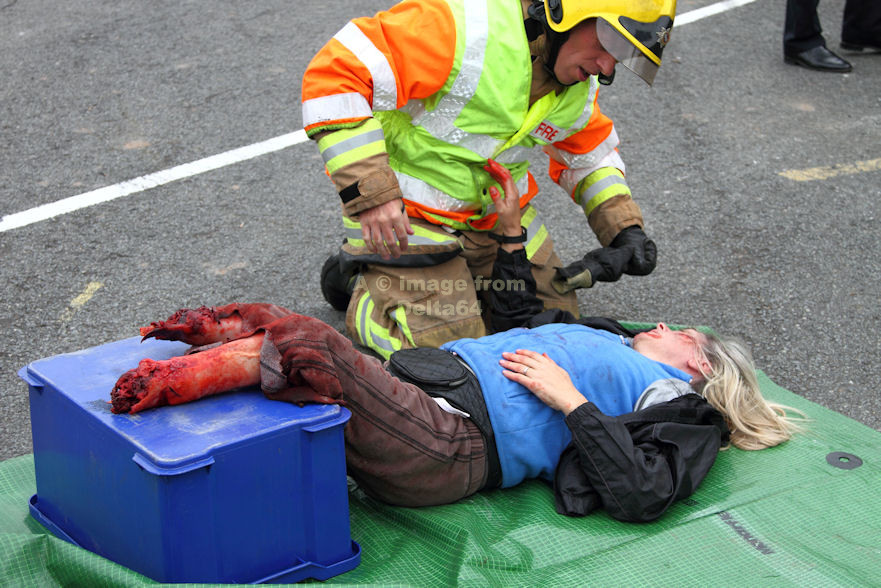 As firefighters tried to assist her she begged them "Don't let me die".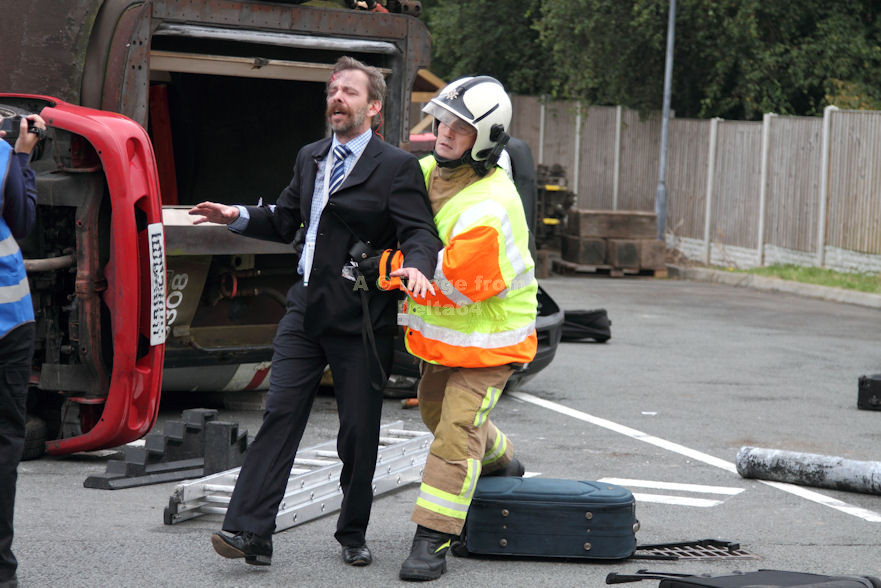 Another casualty is brought to safety.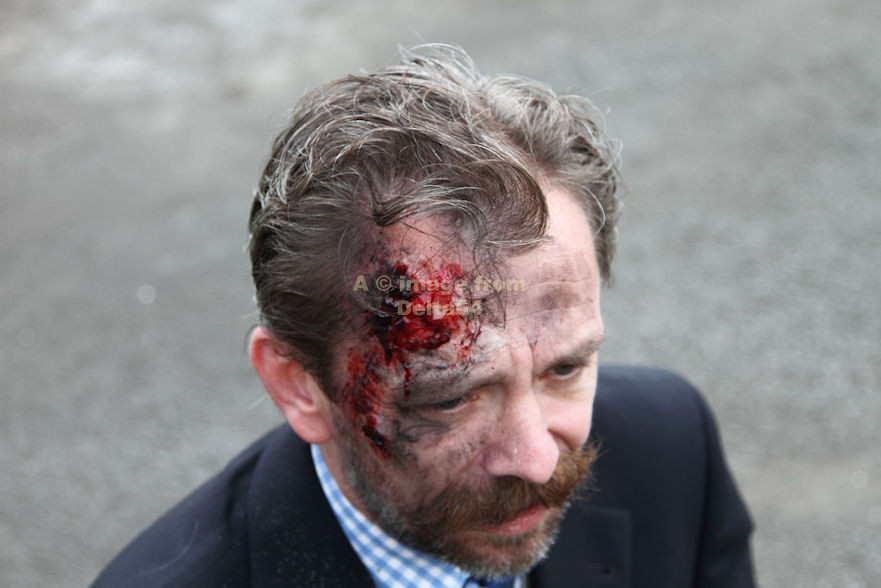 He had suffered a head wound and smoke inhalation.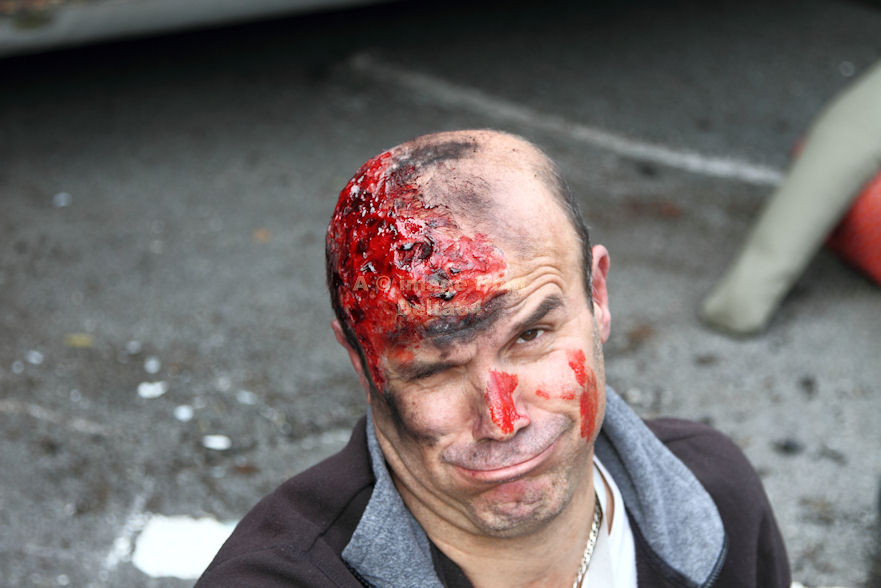 Another head injury.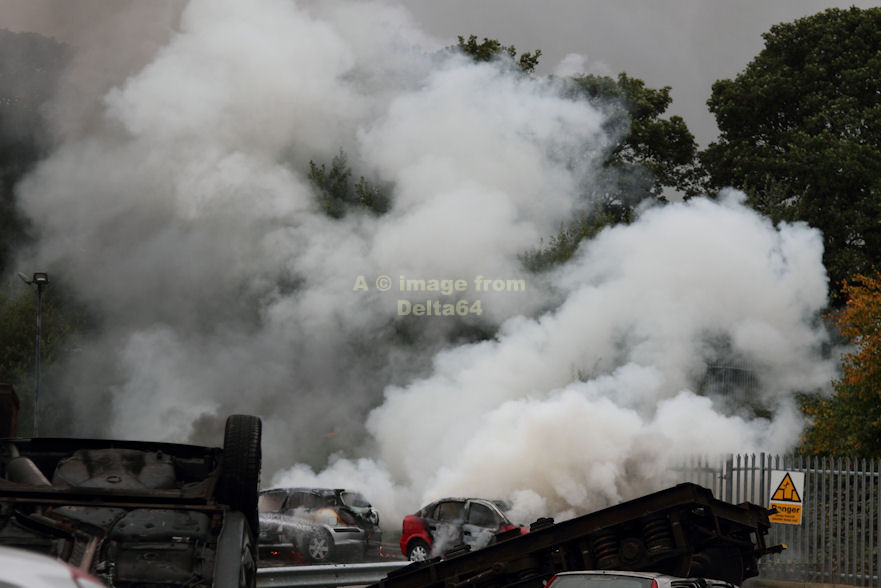 Meanwhile, the vehicle fires were being extinguished.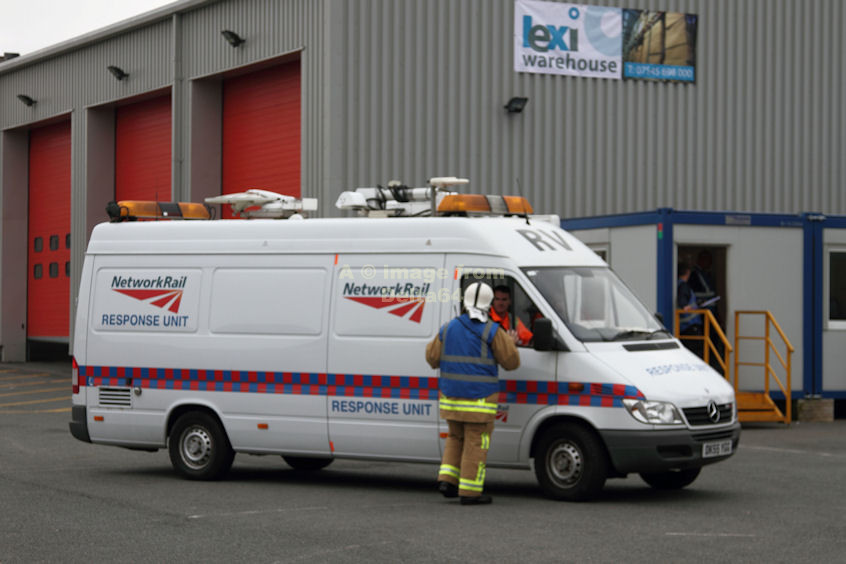 The Network Rail Response Unit...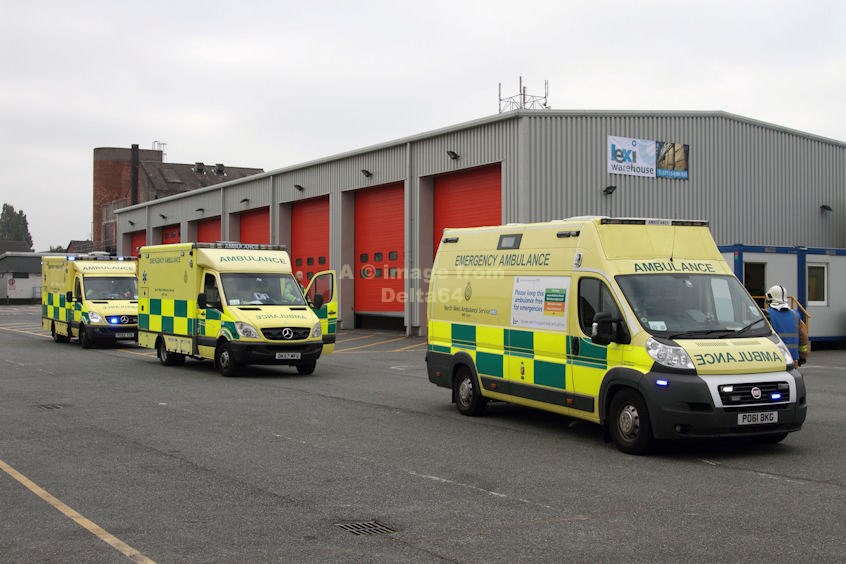 ... and a convoy of ambulances arrived.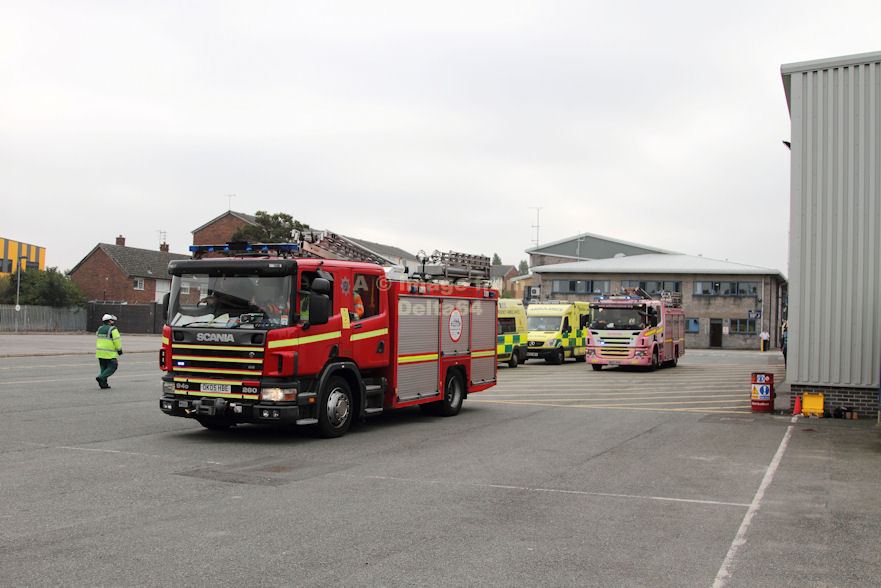 More fire service assistance arrived...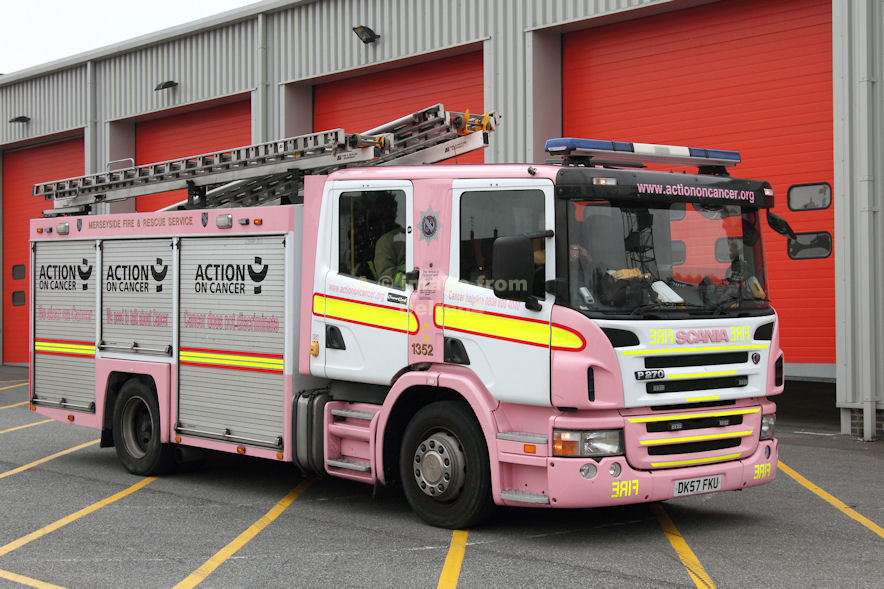 ...including pink appliance DK57FKU from Kensington.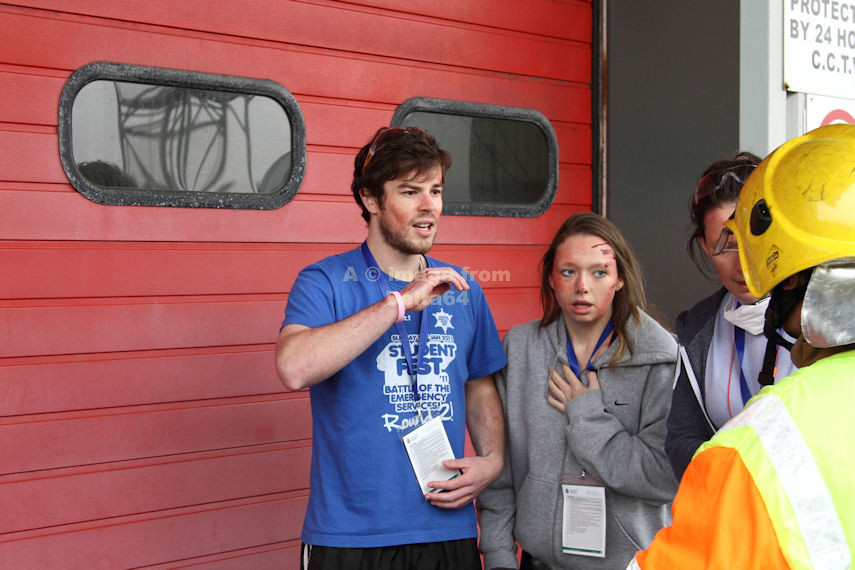 Although only suffering minor injuries, these students were still in shcok.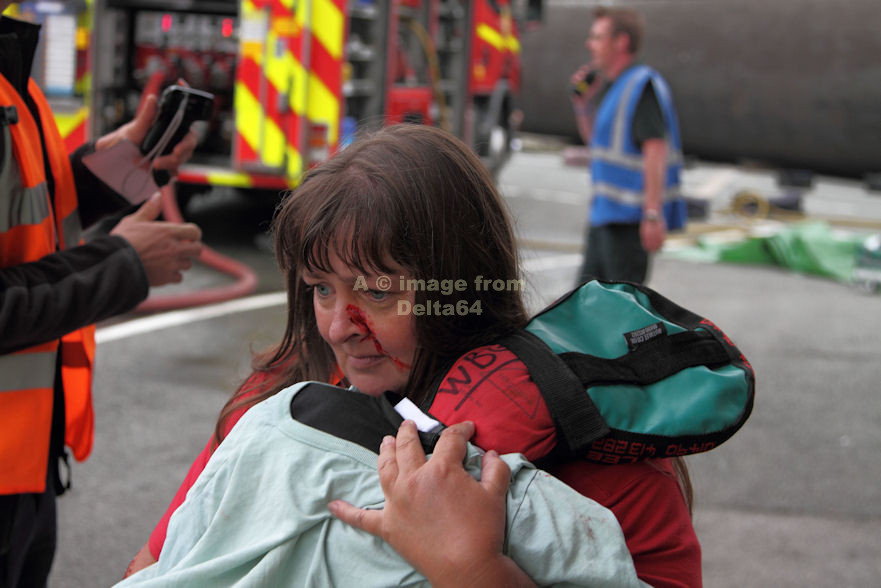 Another stunned casualty.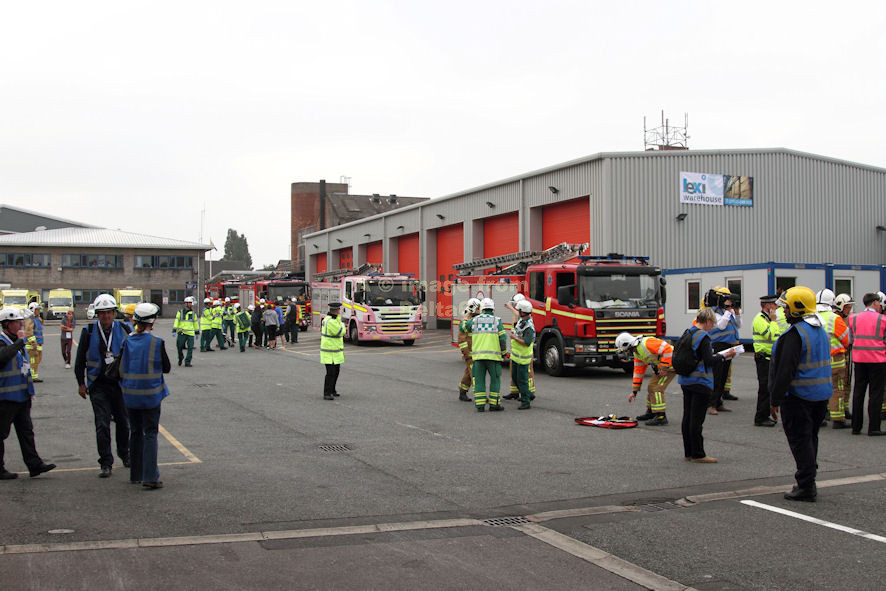 6 pumps now in attendance.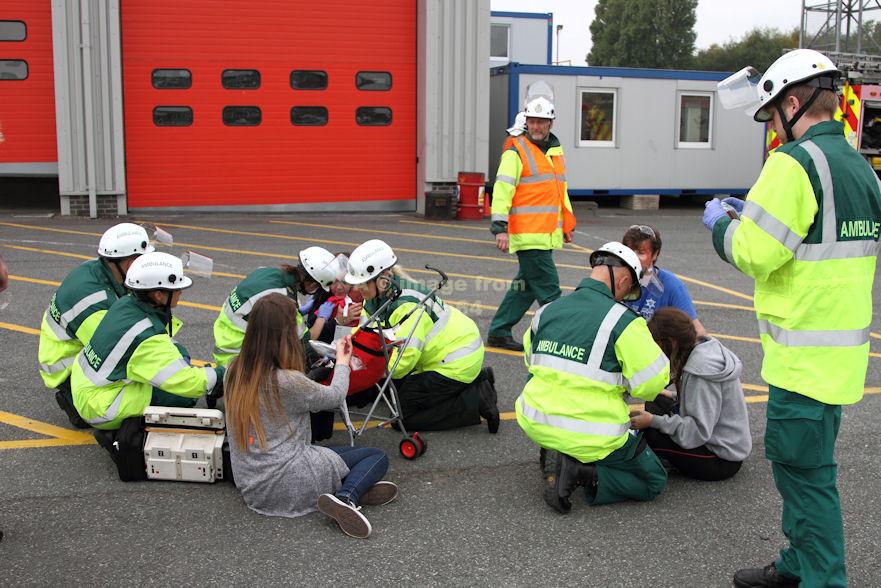 Paramedics assist the lady whose baby had stopped breathing.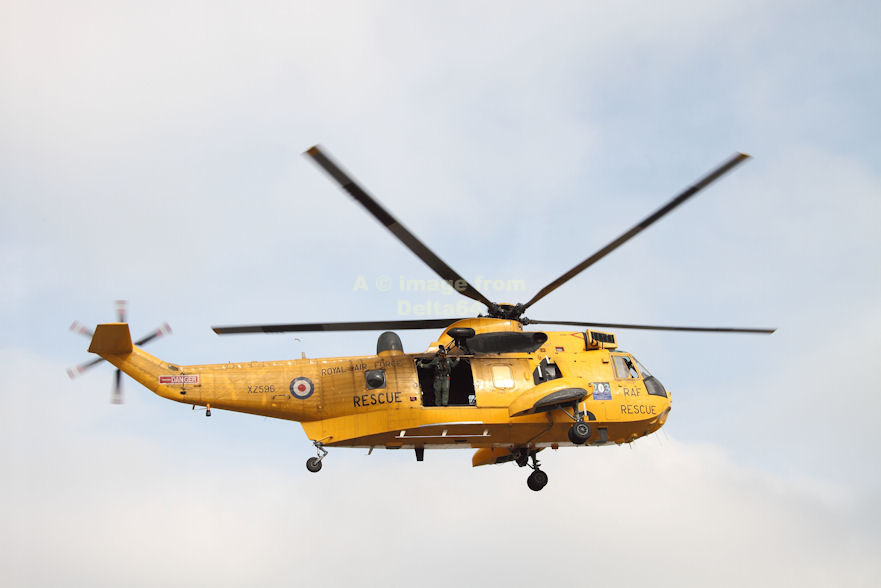 A Royal Air Force Sea King arrives.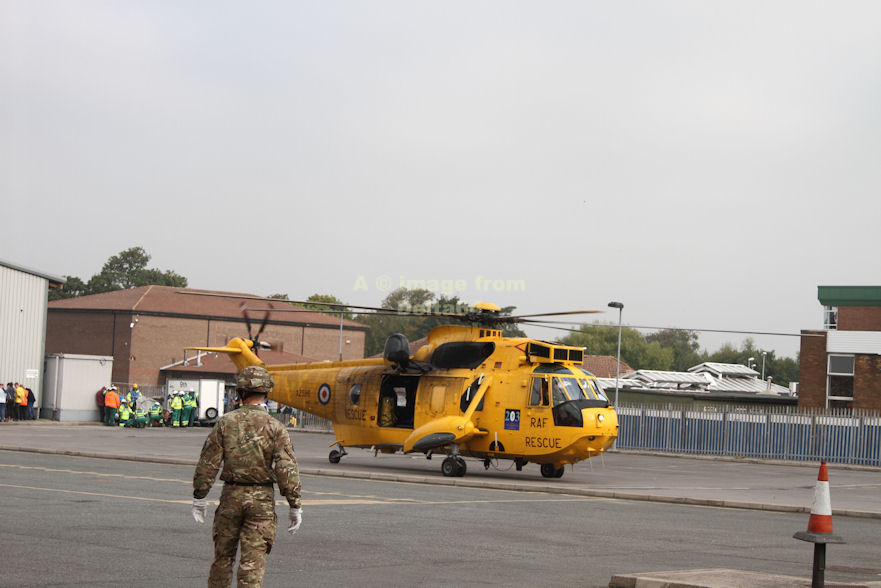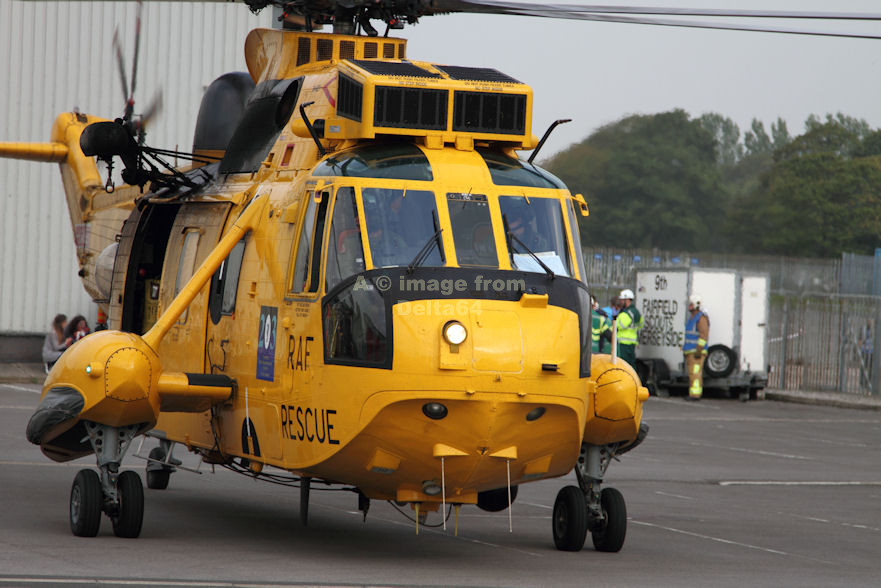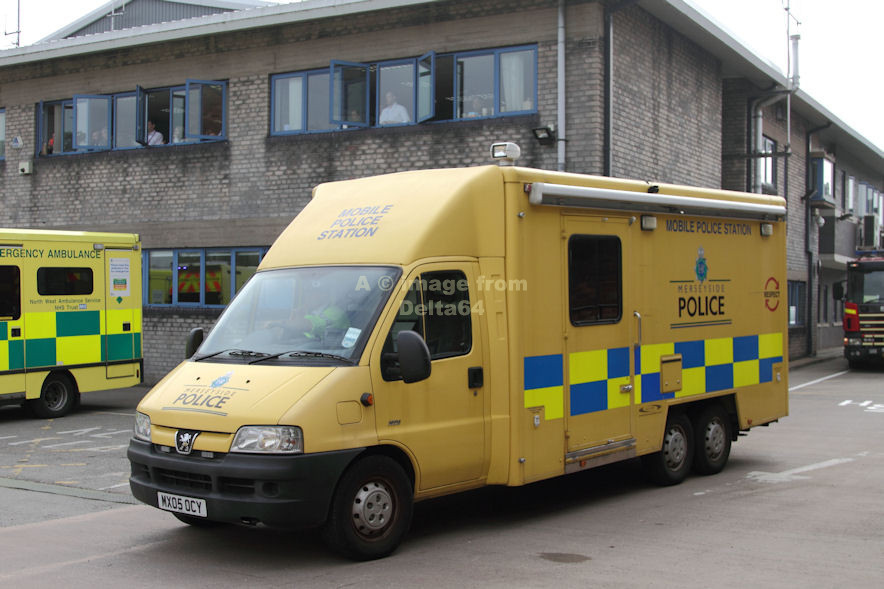 Merseyside Police sent their Mobile Police Station.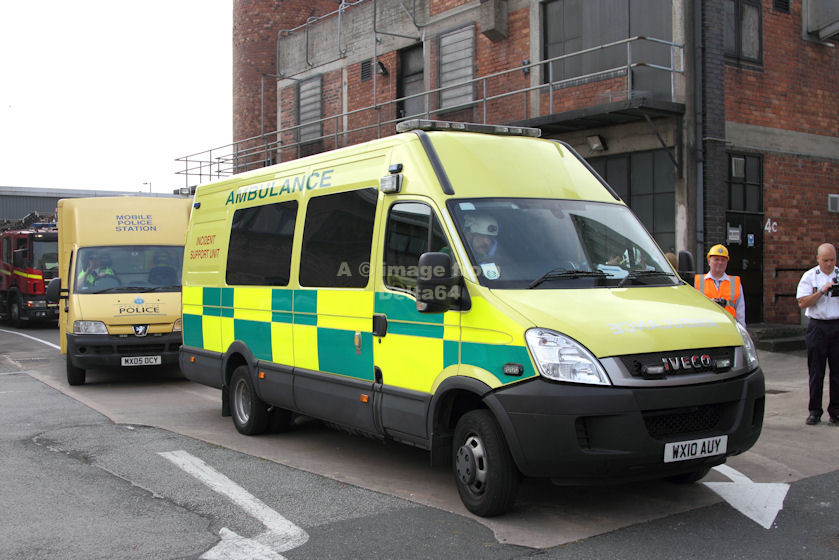 North West Ambulance Incident Response Unit.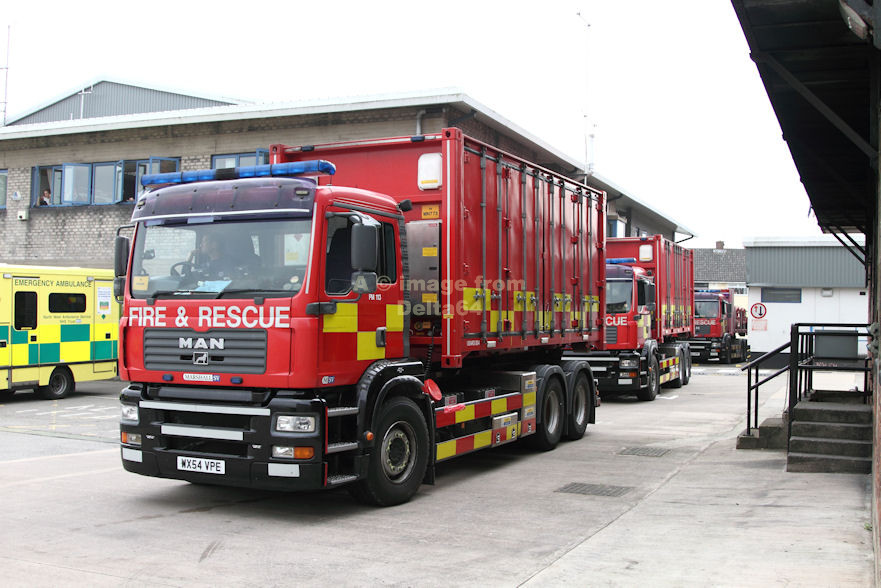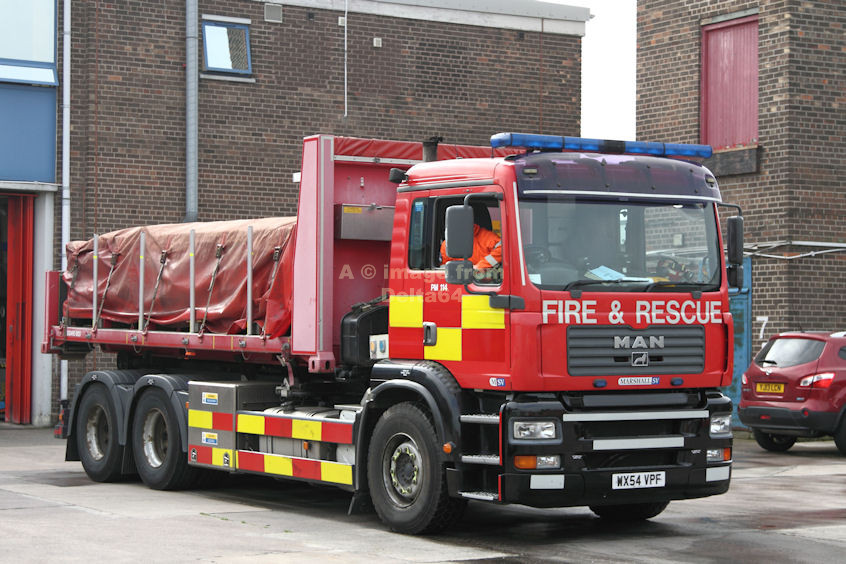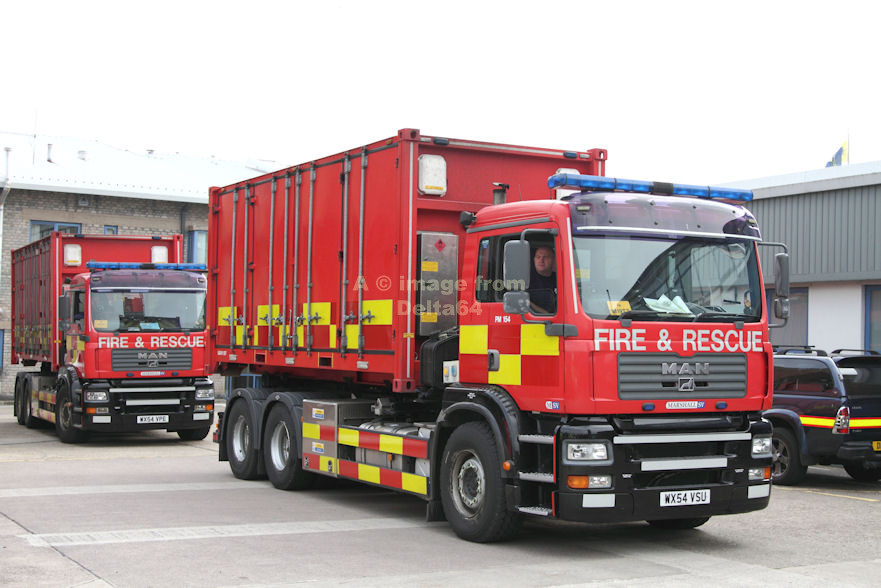 USAR teams arrive.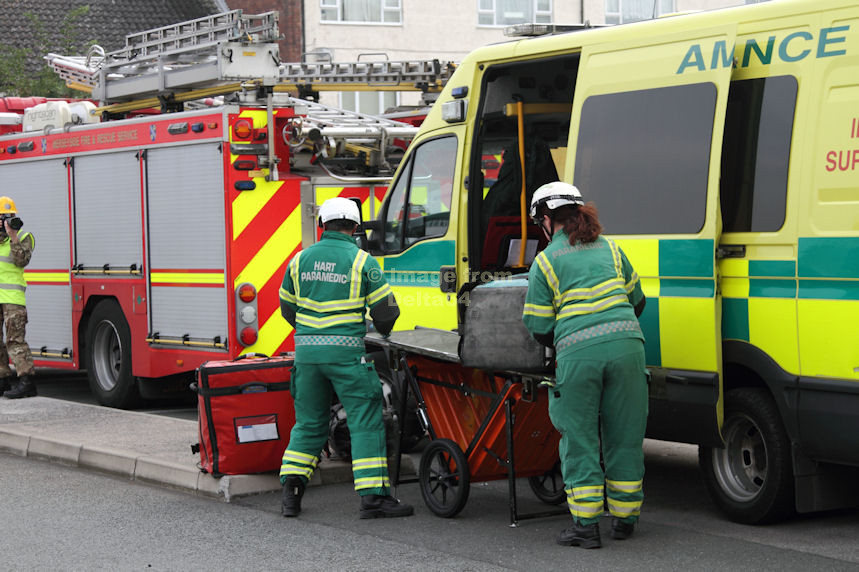 Emergency equipment was being loaded on to a trolley...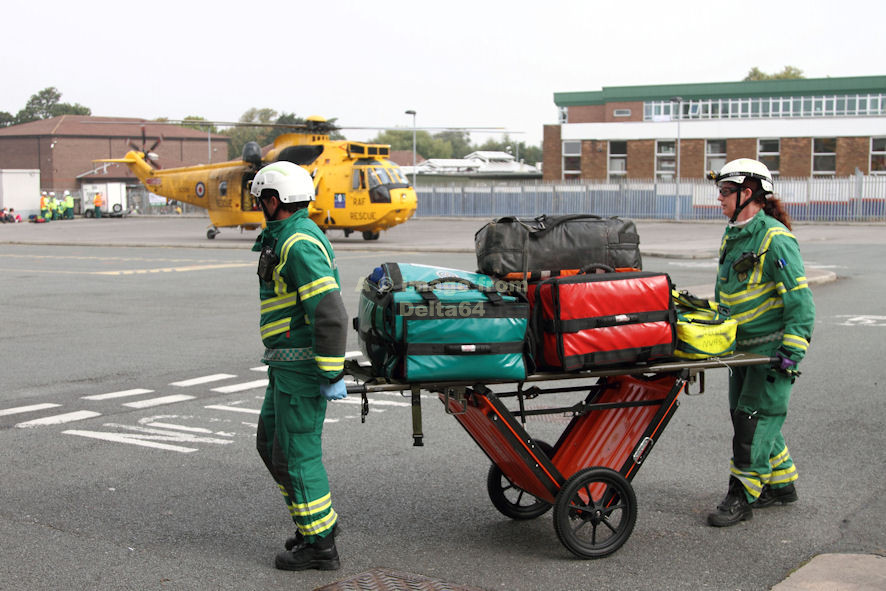 ... ready for transportation to the incident ground.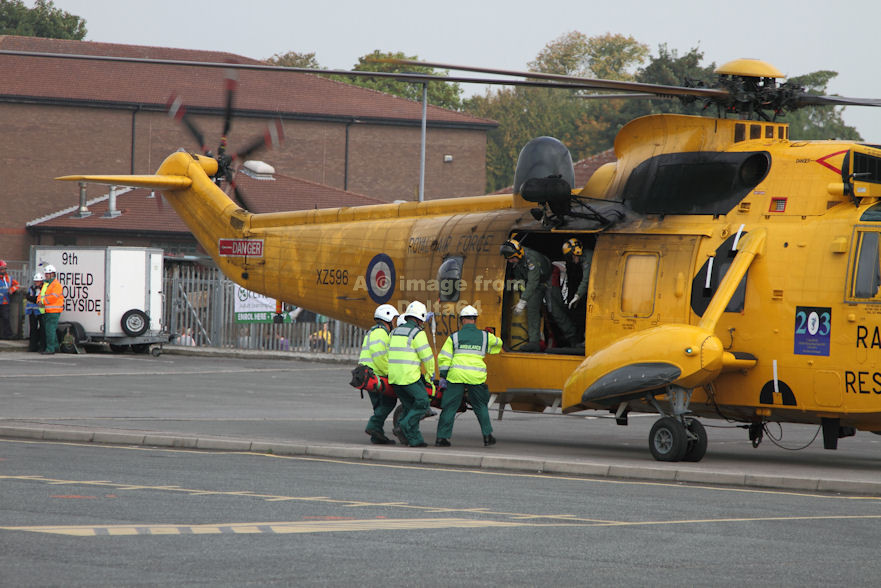 A casualty is taken to the Sea King...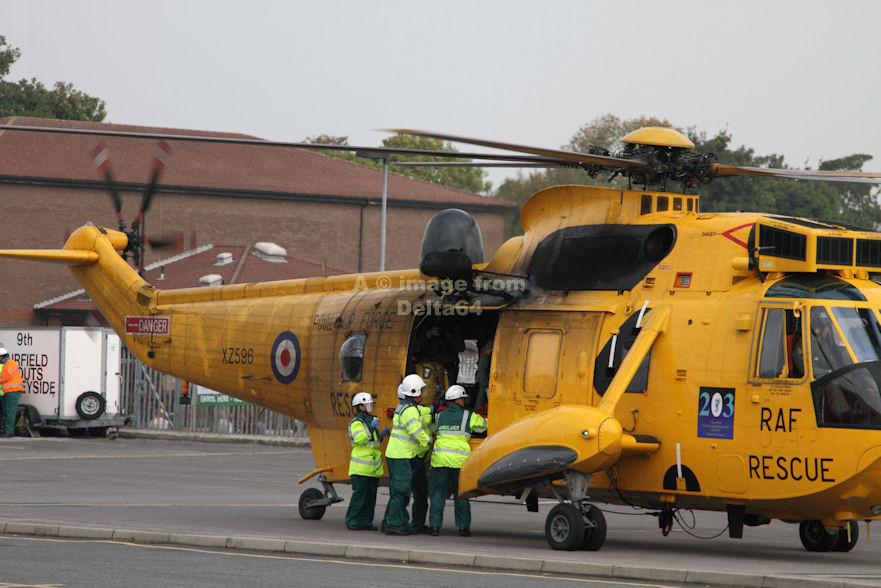 loaded inside...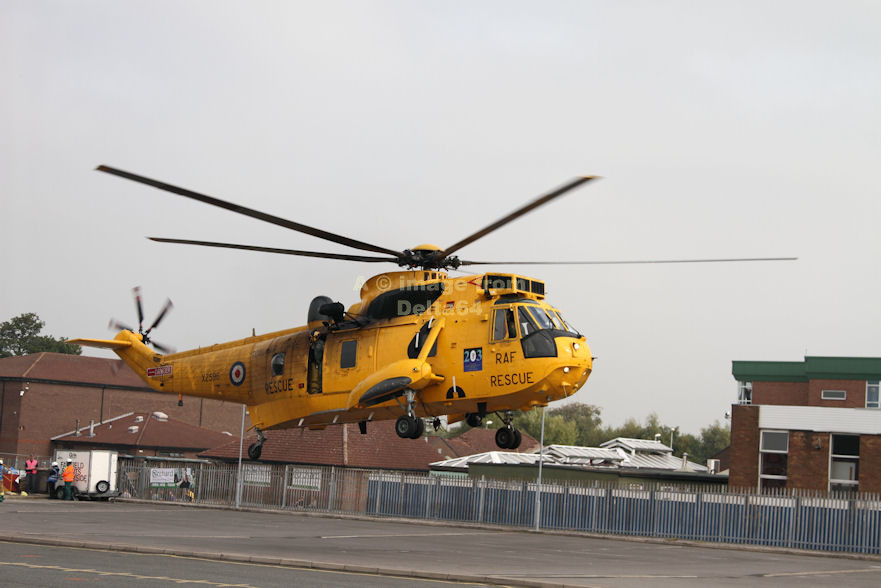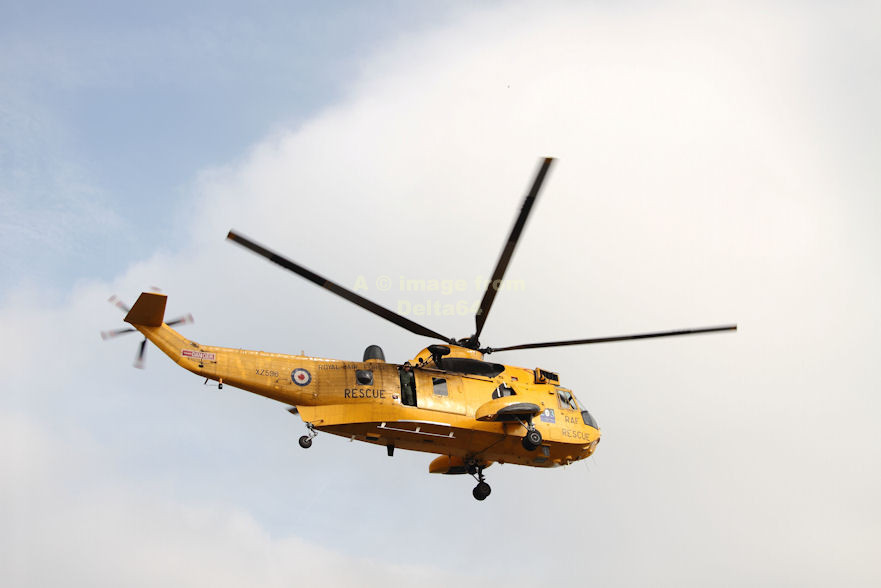 ... and is soon transported to hospital.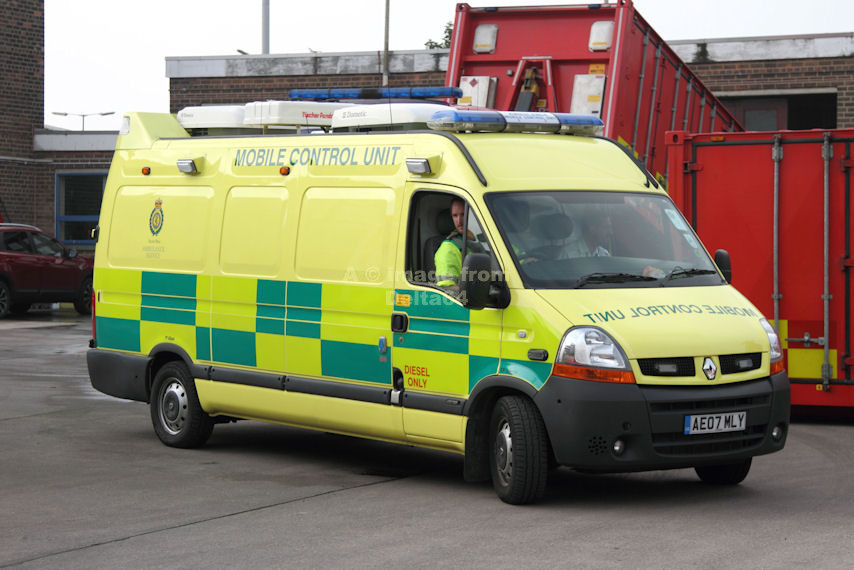 North West Ambuilance Mobile Control Unit.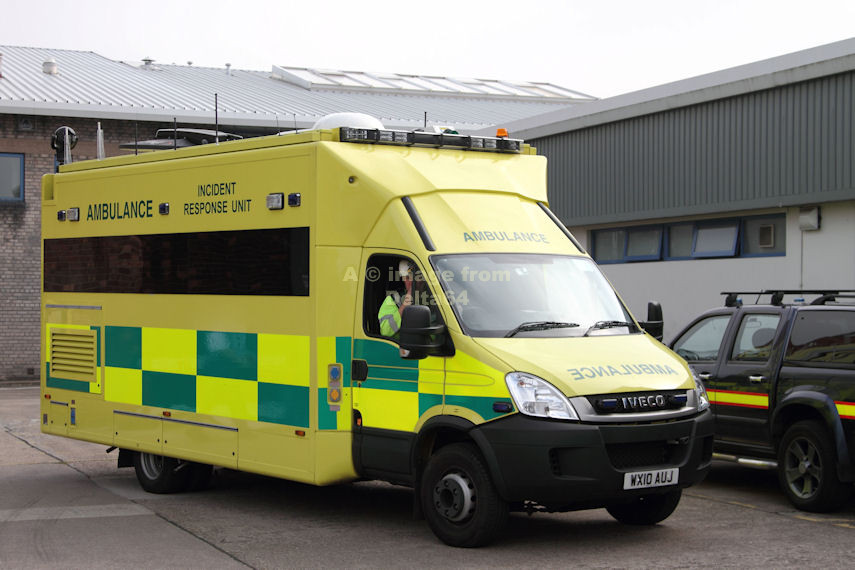 The HART team in another Incident Response Unit.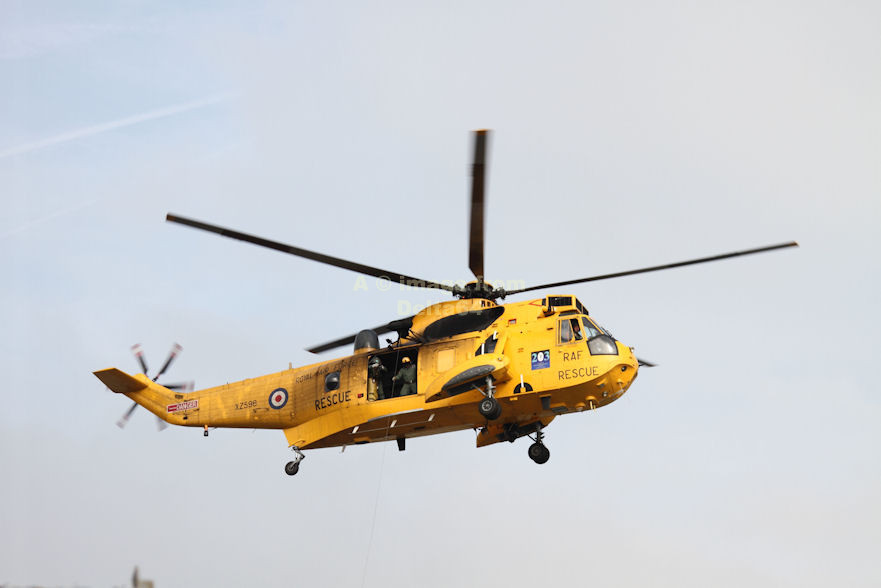 It wasn't long before the Sea King was back.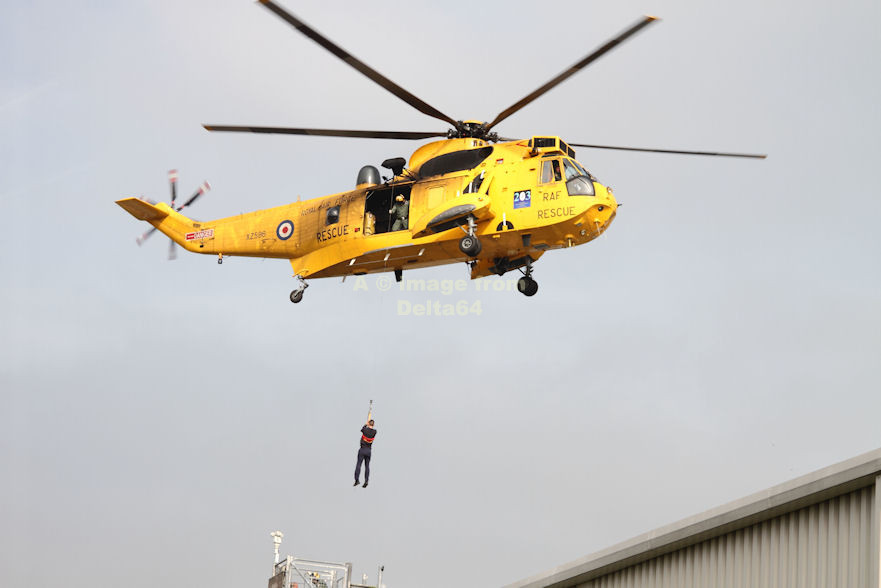 On this occasion it will rescue from height.,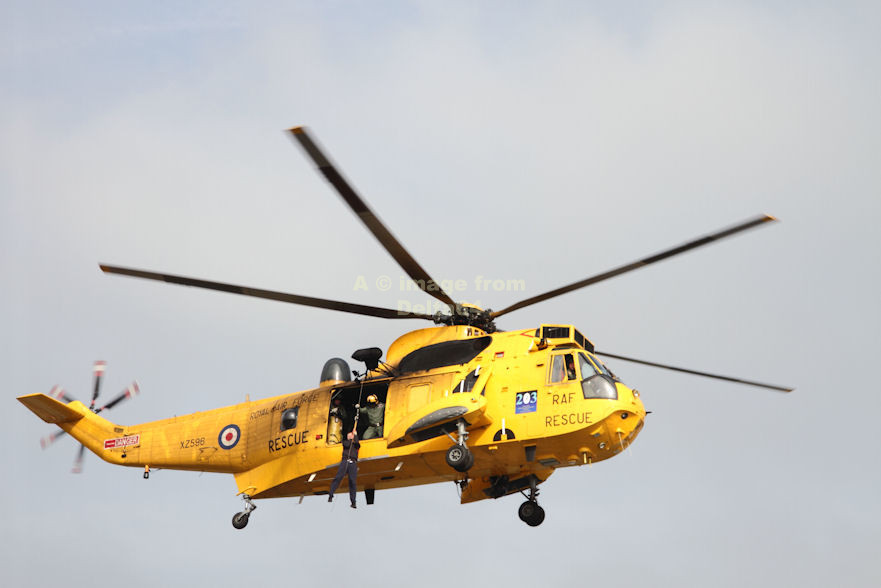 The first casualty is winched to safety.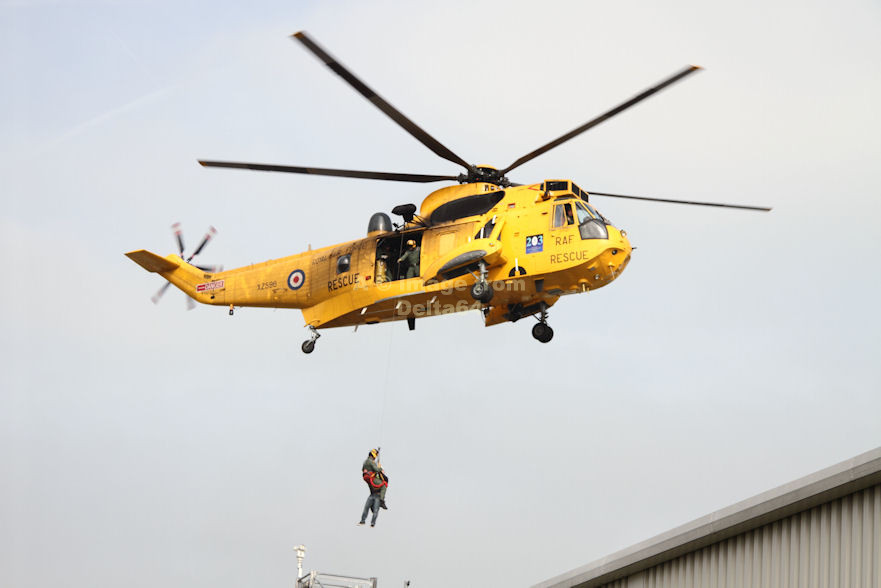 Preparing for the second winch.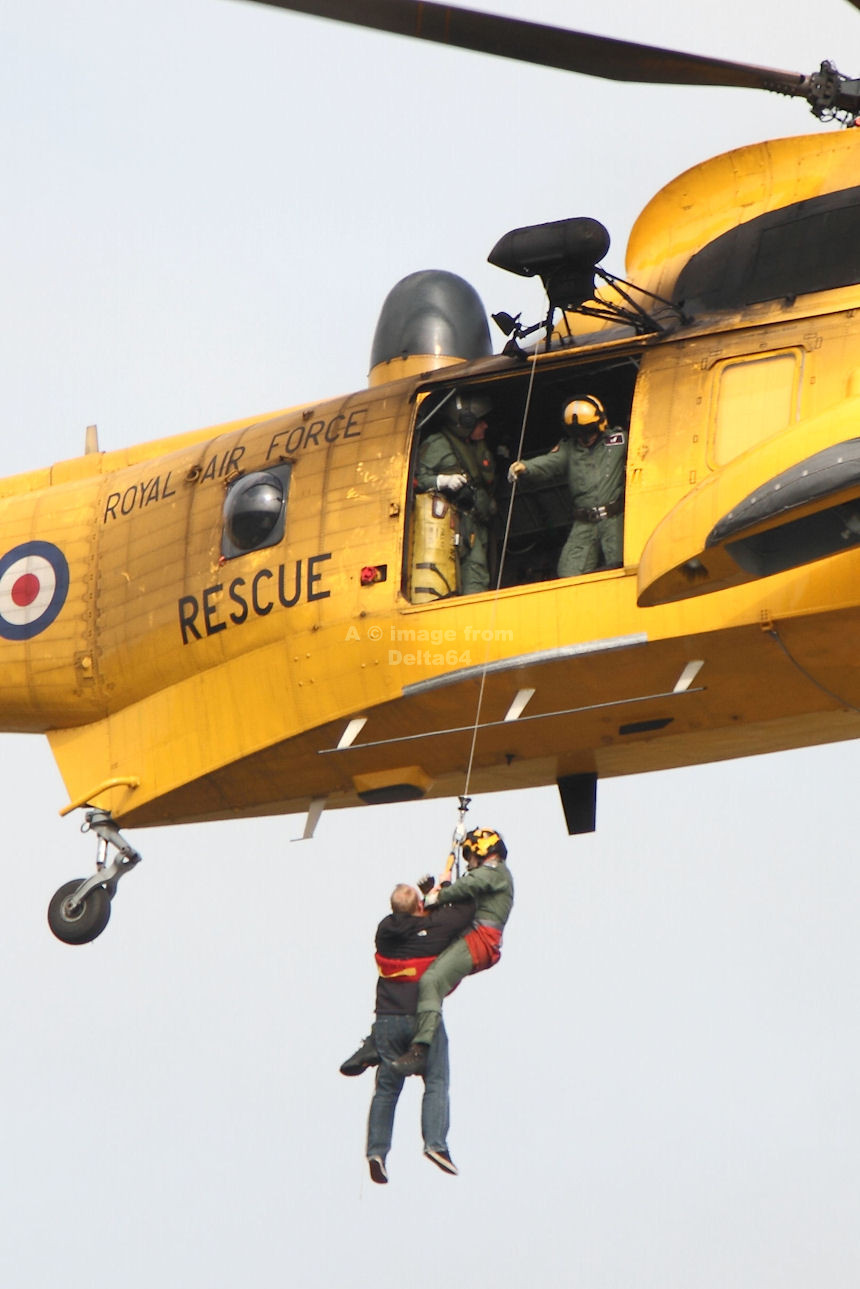 Another casualty is winched to safety.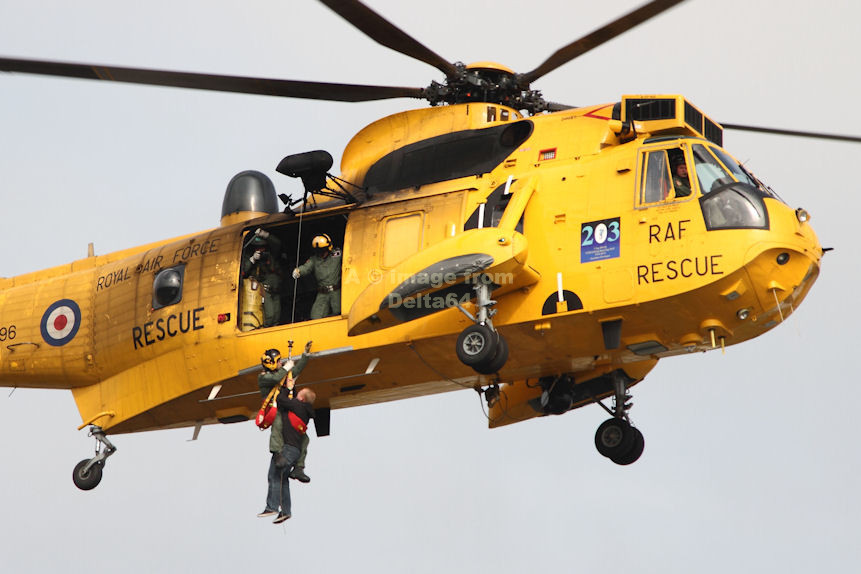 Almost there.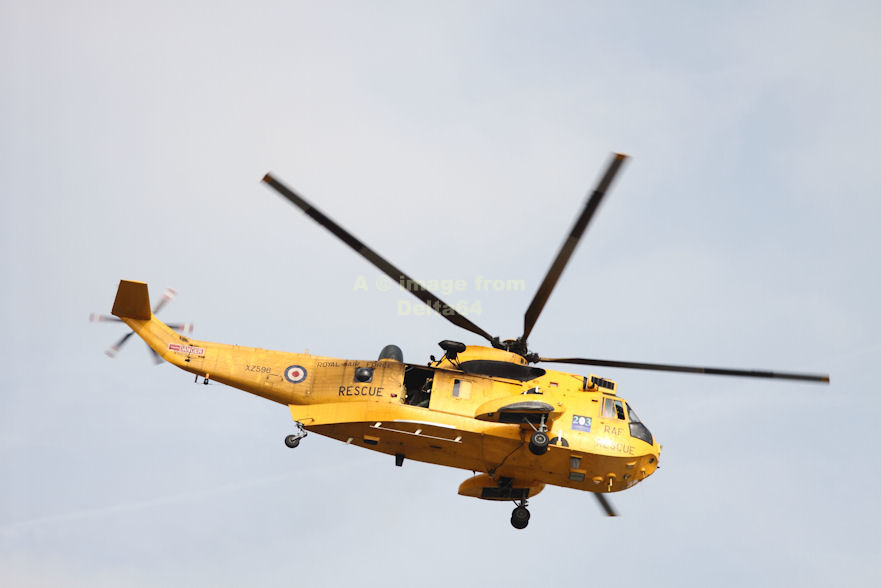 Off to hospital again.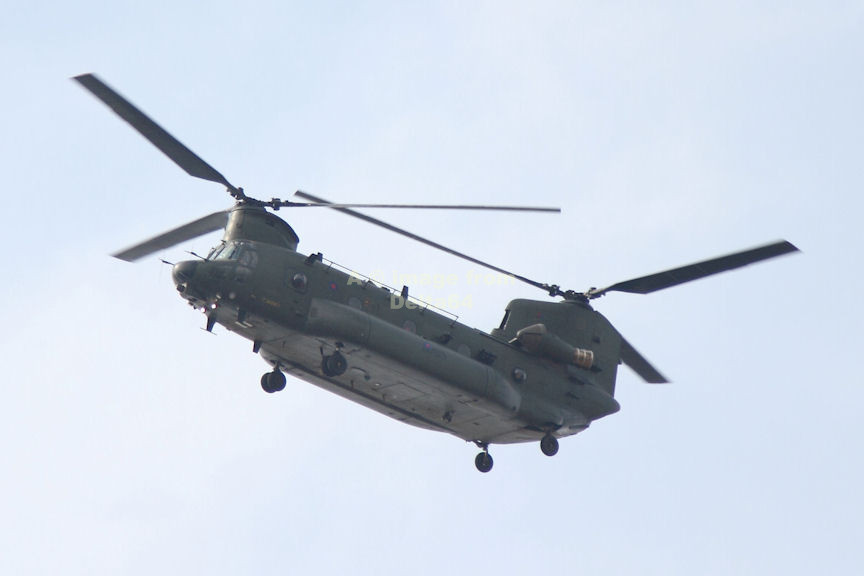 No sooner had the Sea King departed when this Chinook arrived at the incident.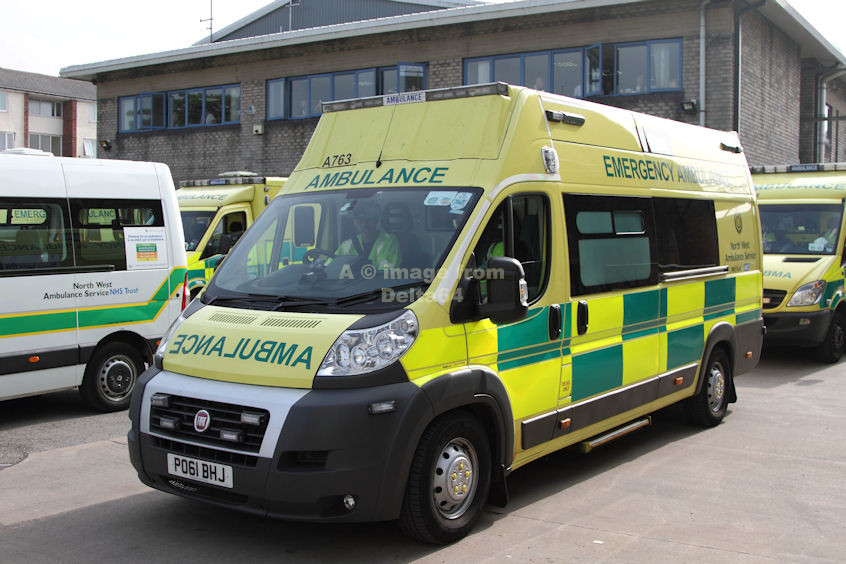 More ambulances were arriving.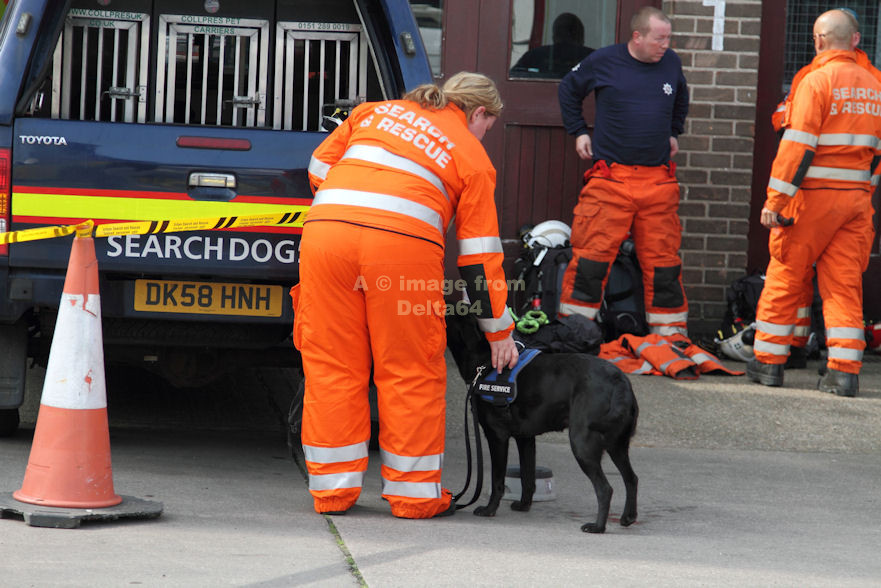 The Search & Rescue Dog arrived.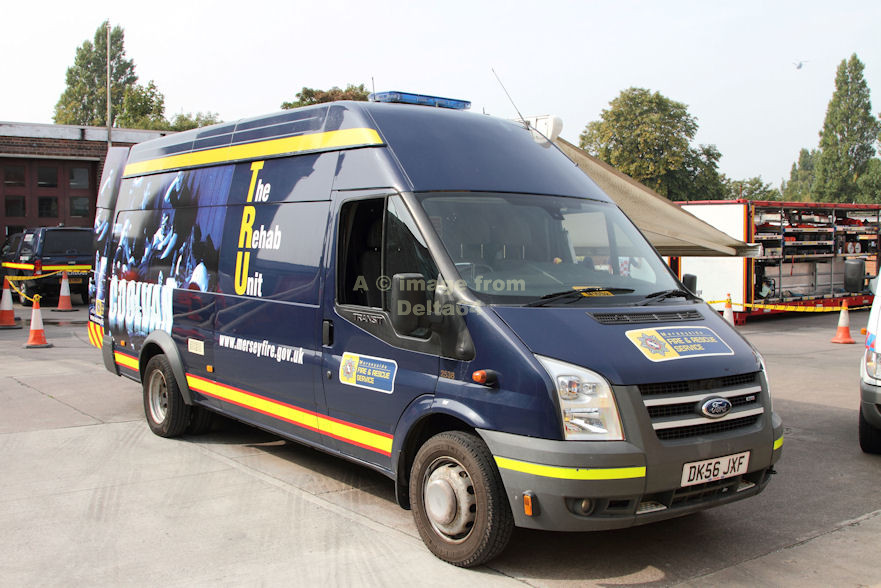 Mersyside FRS Rehab Unit.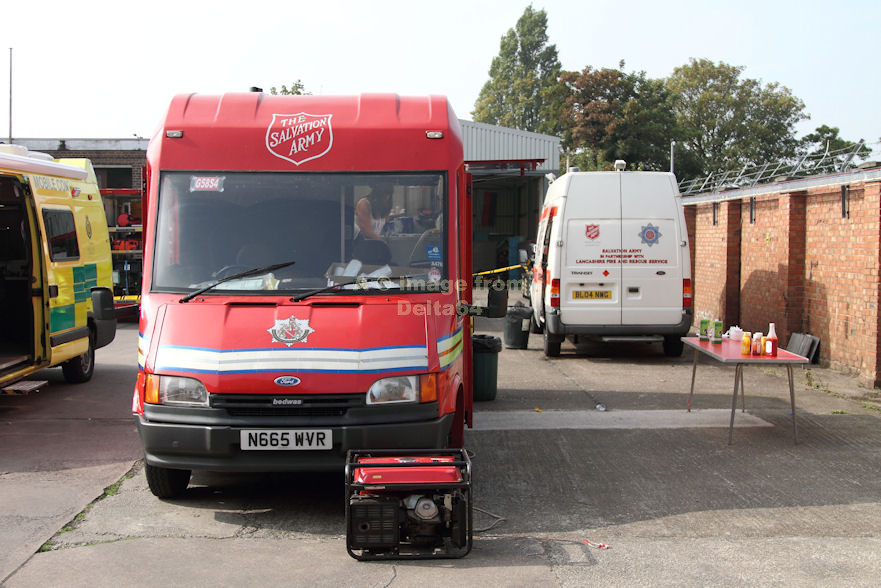 The Salvation Army set up with 2 vehicles. The GMC van was for food and the Lancashire van for drinks.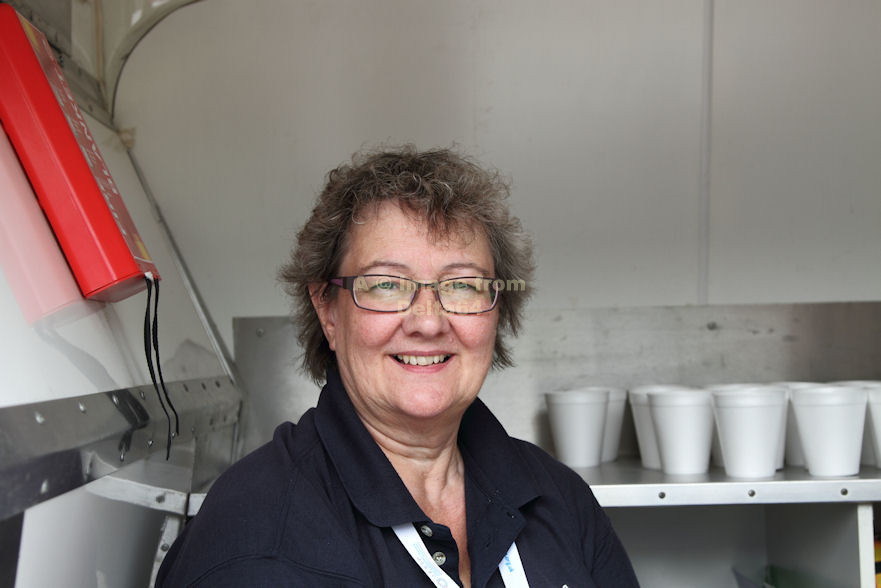 Always ready with a welcoming smile.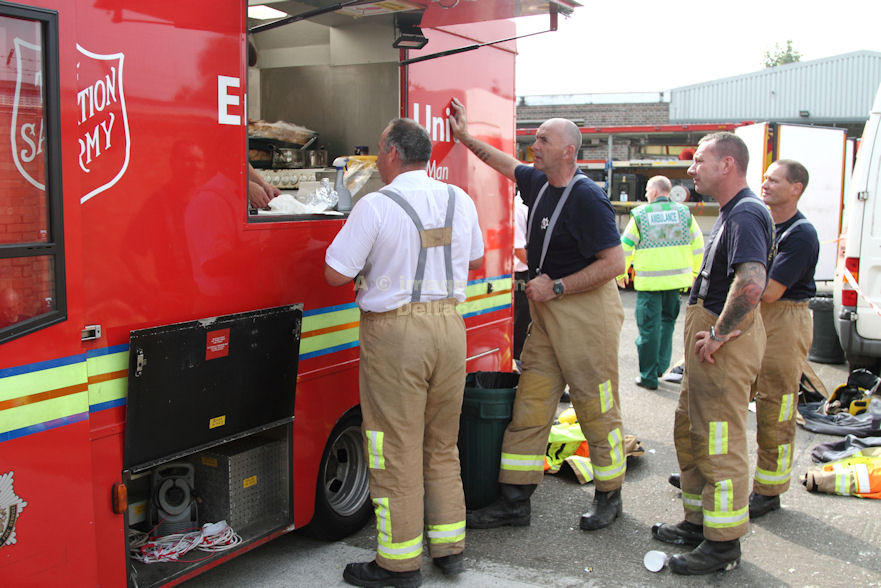 After a hectic morning, a well-deserved lunch break.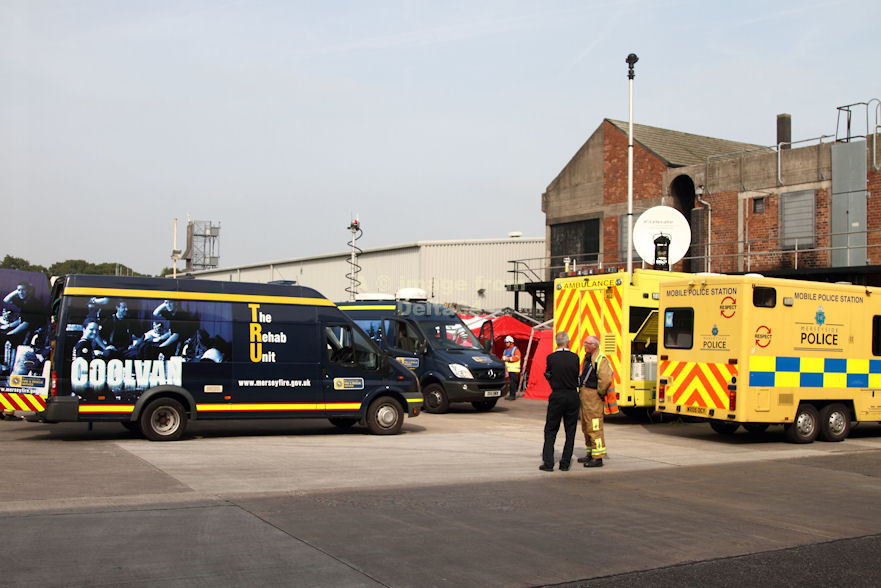 The yard at Croxteth Fire Station.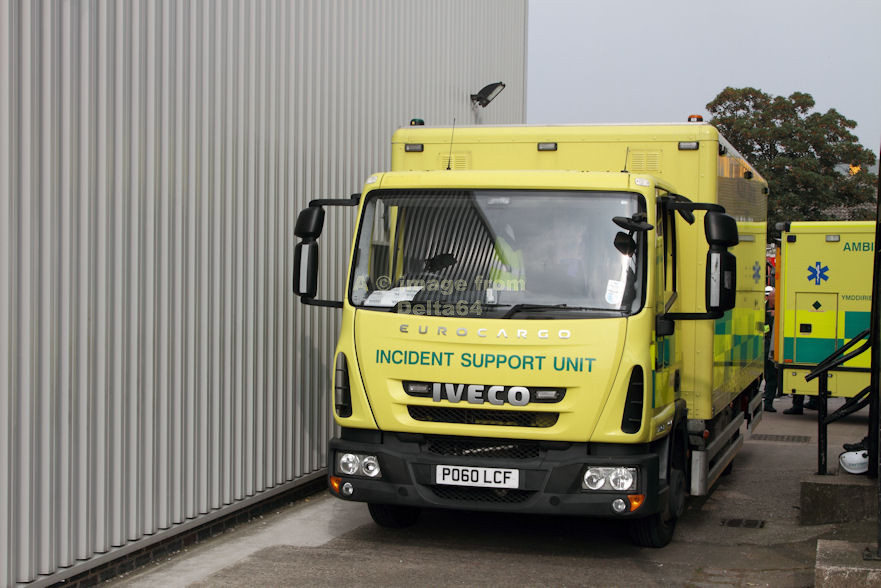 Yet another Ambulance Incident Support Unit.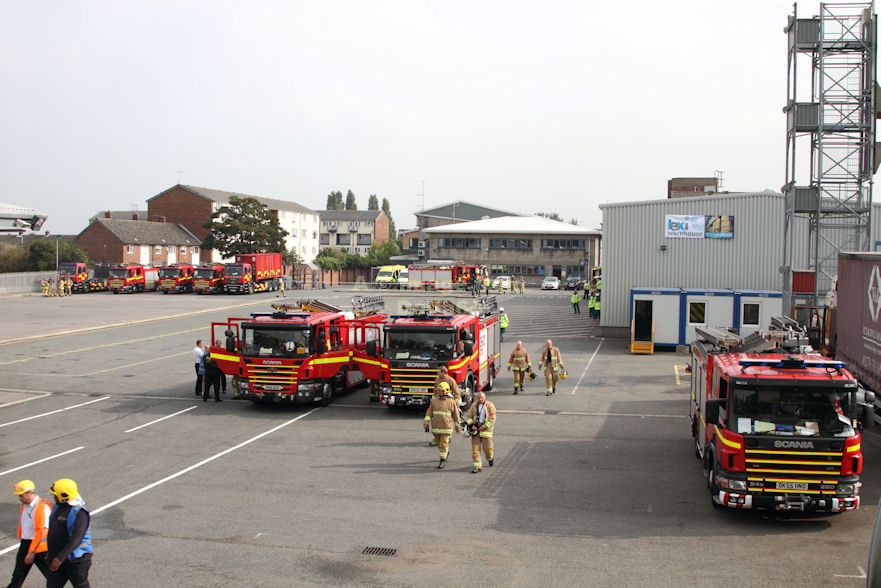 Relief crews were beginning to arrive.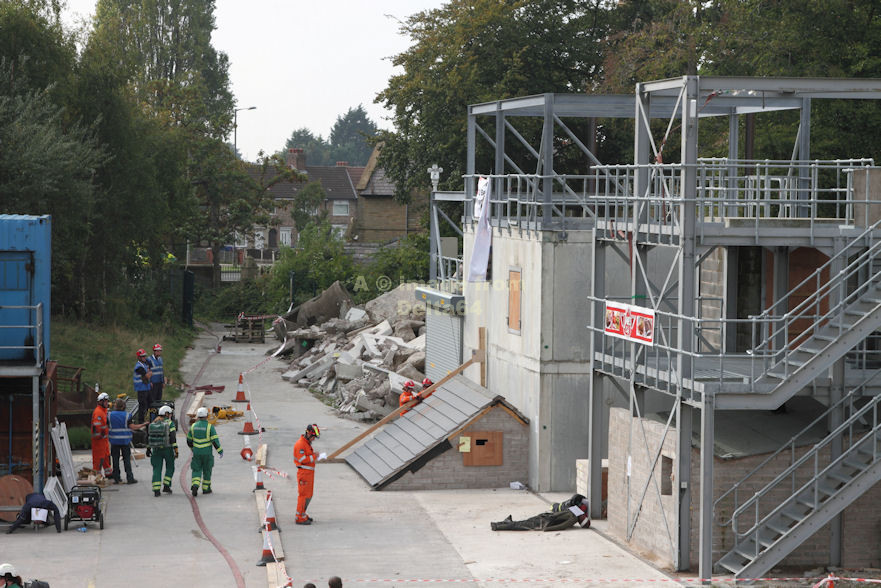 Damaged buildings were still being searched.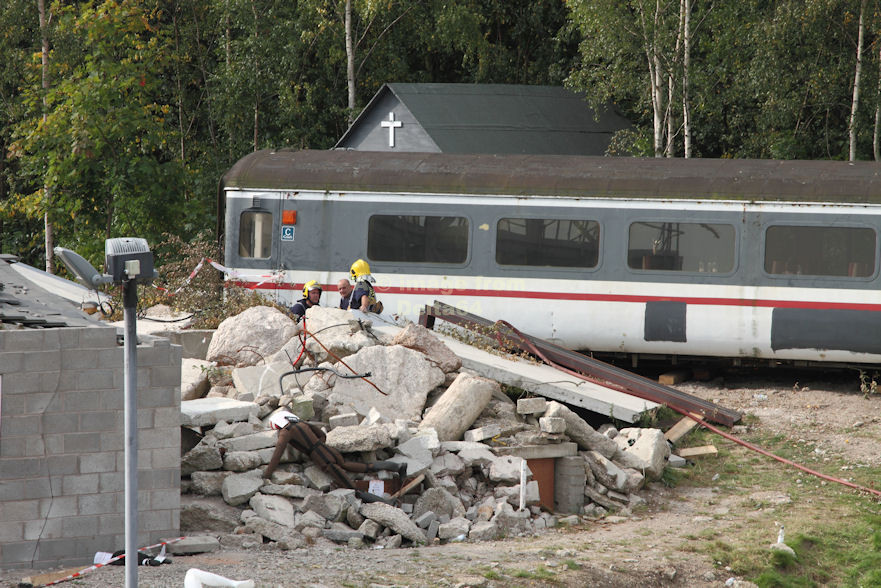 Hopefully everyone is now out of that railway carriage.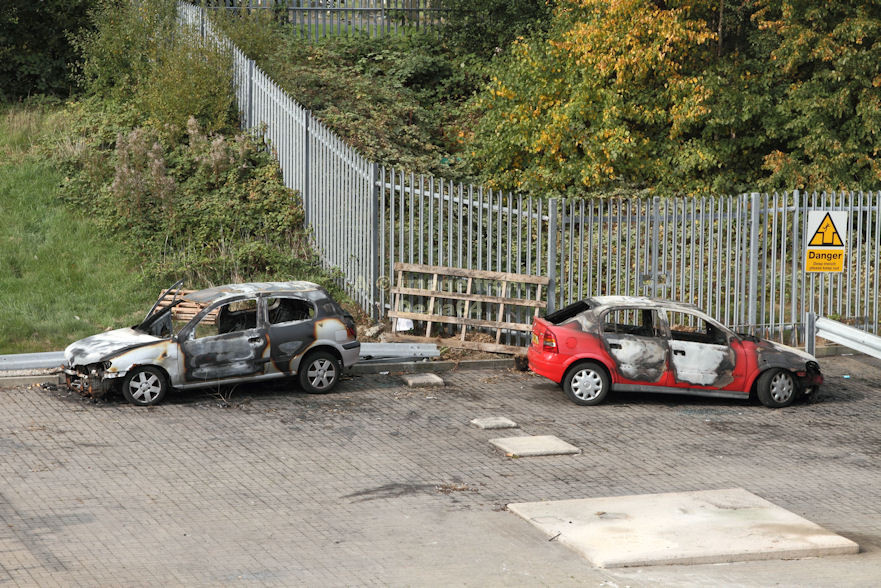 The remains of two burned out cars.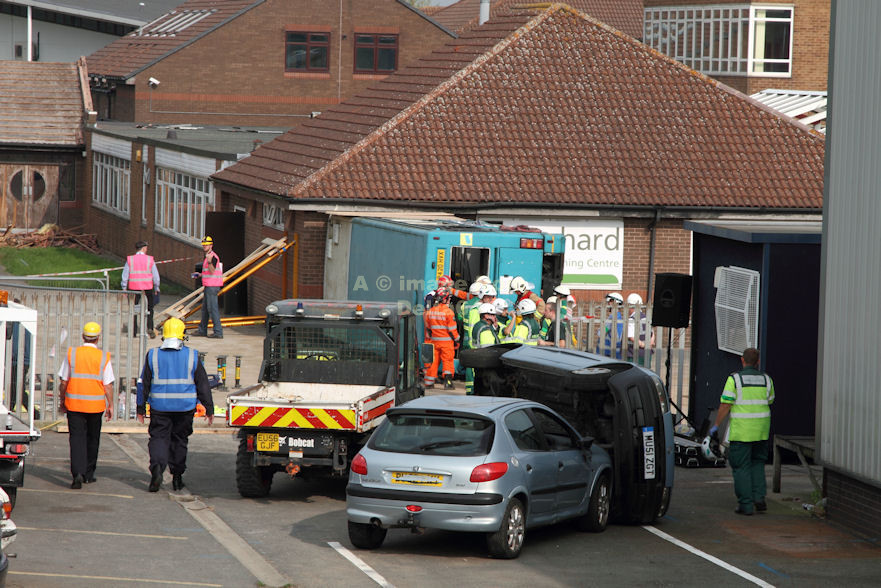 Meanwhile work is going on to free people from the overturned bus and the building it has crashed into.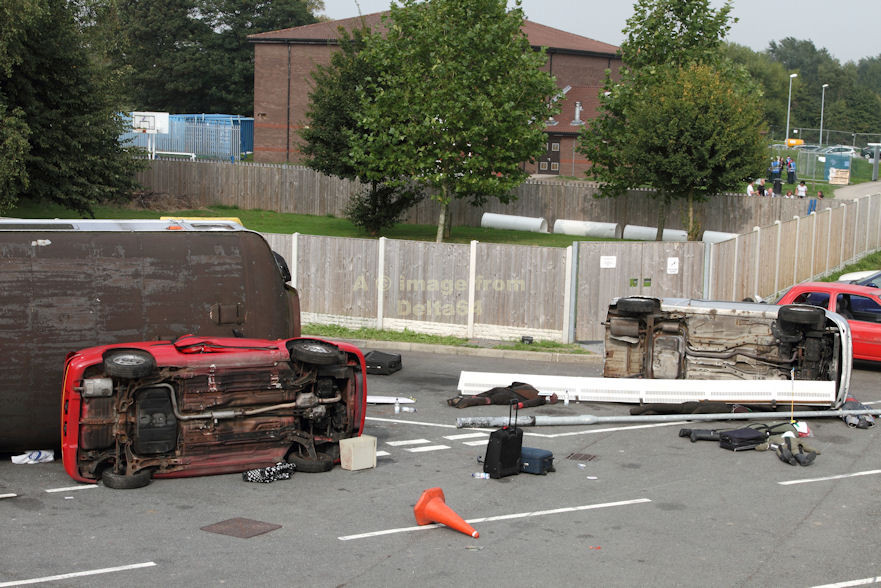 Luggage from the derailed railway carriage remains strewn about.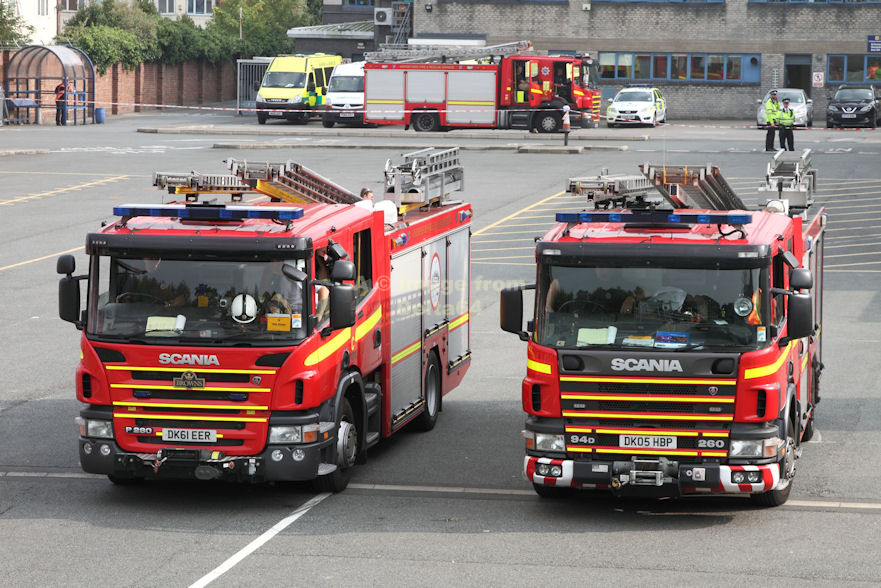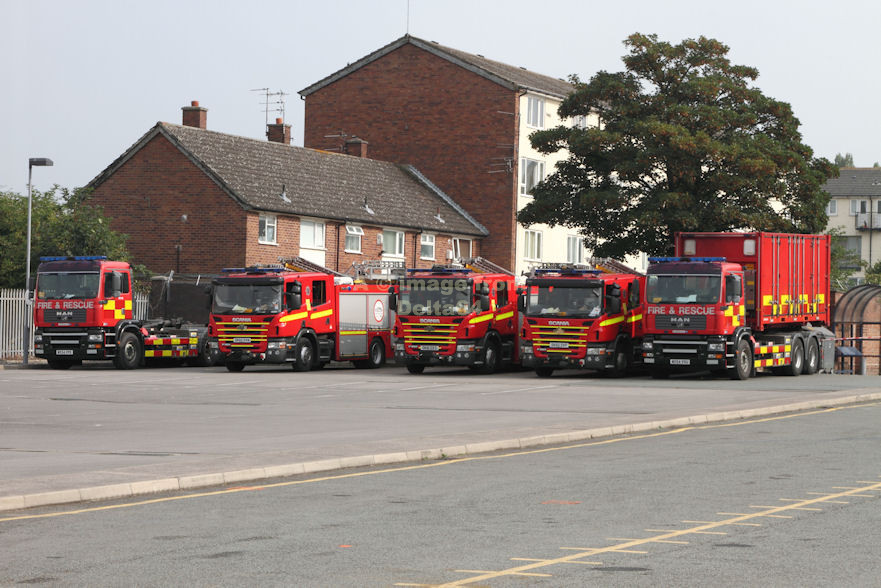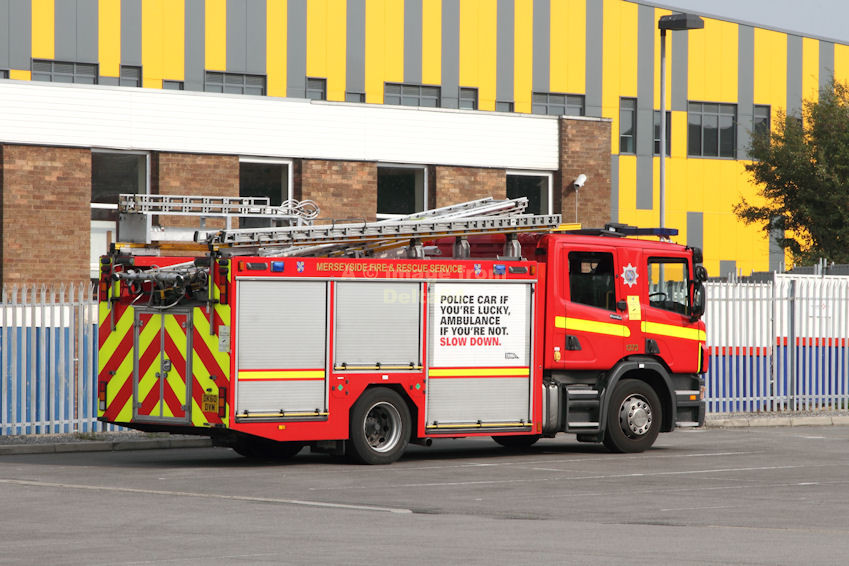 Most of the original crews have been relieved, but the incident will go on for many hours yet.