L70 HYNDBURN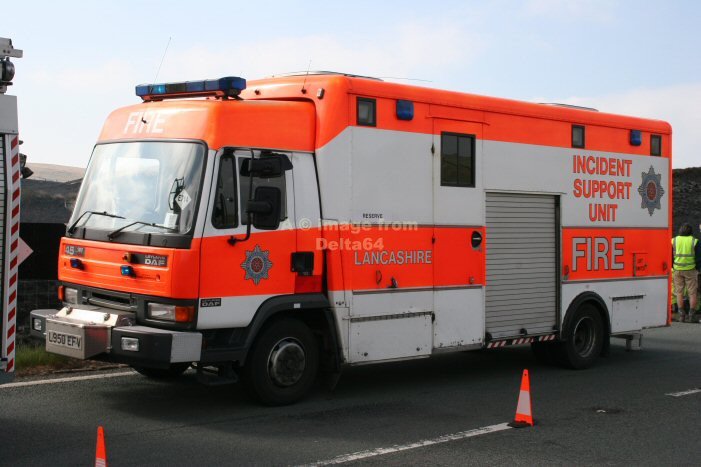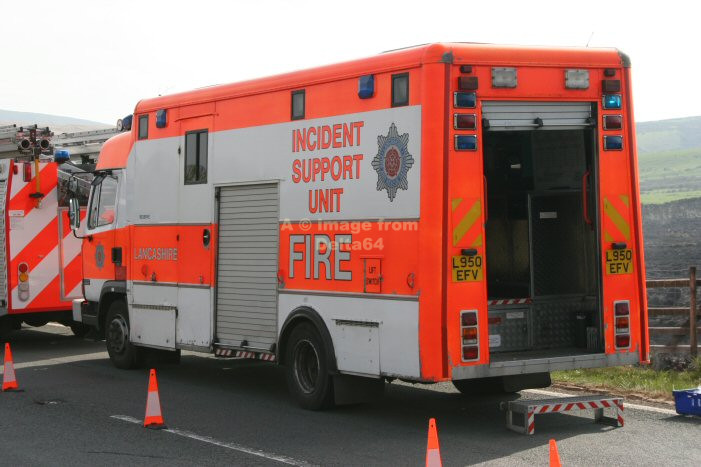 Once based at Accrington, Reserve ISU L950EFV was seen at Belmont during a large moorland fire, 4 May 2007.
[This is believed to be the last major incident it attended and it left Lancashire, 8 June 2007.]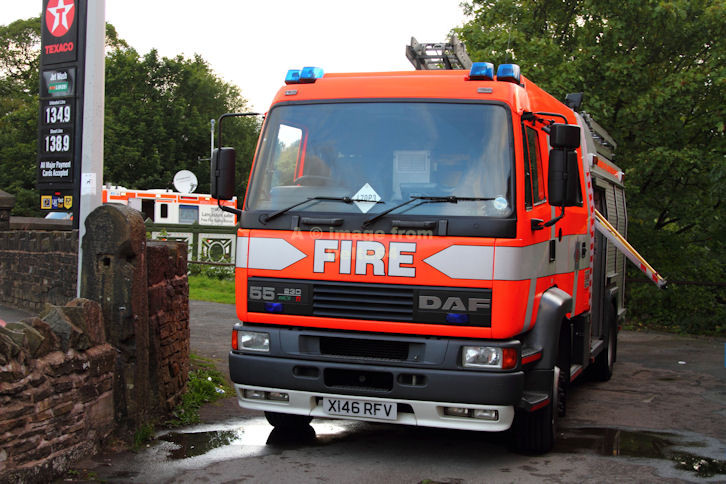 Daf55 X146RFV was seen at an incident in Lower Darwen, 20 August 2011.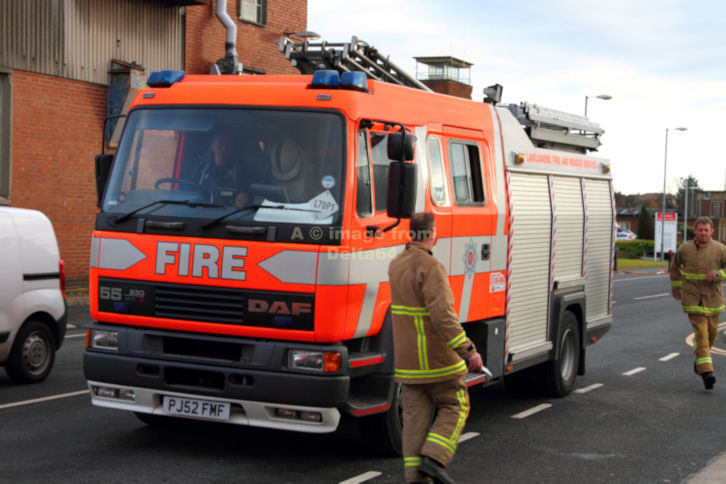 Daf55 PJ52FMF was seen outside the former TVAC premises in Leyland following a major fire, 22 December 2011.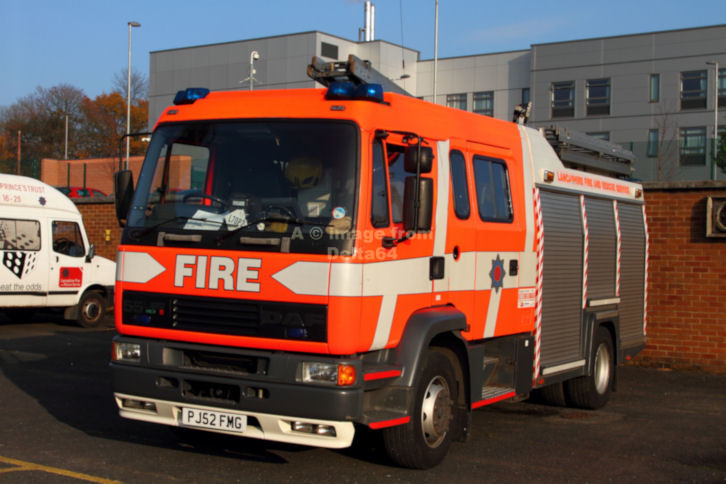 Daf55 PJ52FMG was seen in the station yard at Burnley, 16 November 2011.
On leaving Lancashire, this appliance saw further use in Malta.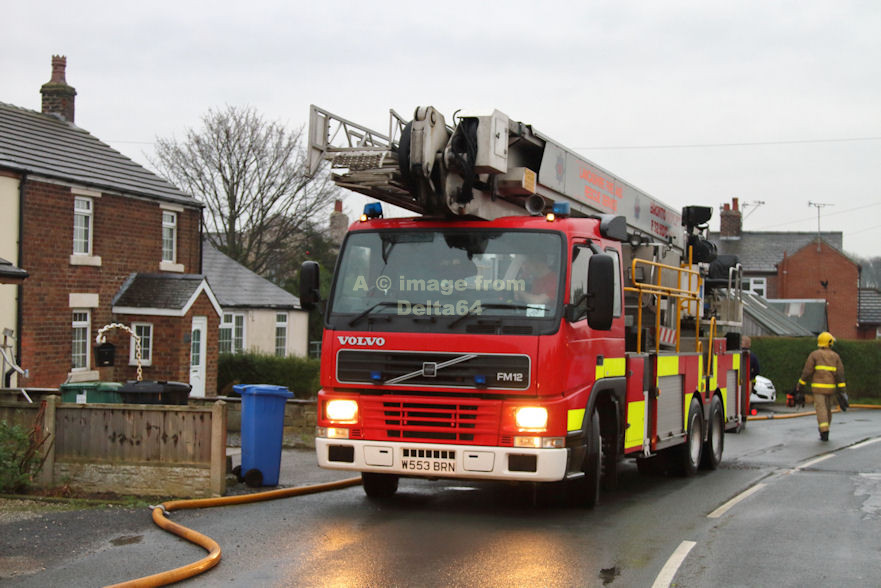 ALP W553BRN was seen arriving on relief duites at an 8 pump fire in Pilling, 6 January 2017.