L70 HYNDBURN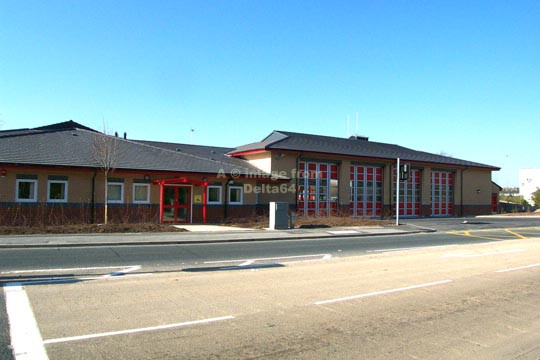 This picture was taken just after 0900 on the day the station became operational - 8 April 2003.
As well as appliances from the old Accrington Fire Station, the one pump retained station
at Oswaldtwistle closed on the same date and the appliance moved here
making this station the only 3 pump station in the county at that time.
Location : Hyndburn Road, Church.
Status : Wholetime/Retained
Allocation : 2 pumps, 1 ALP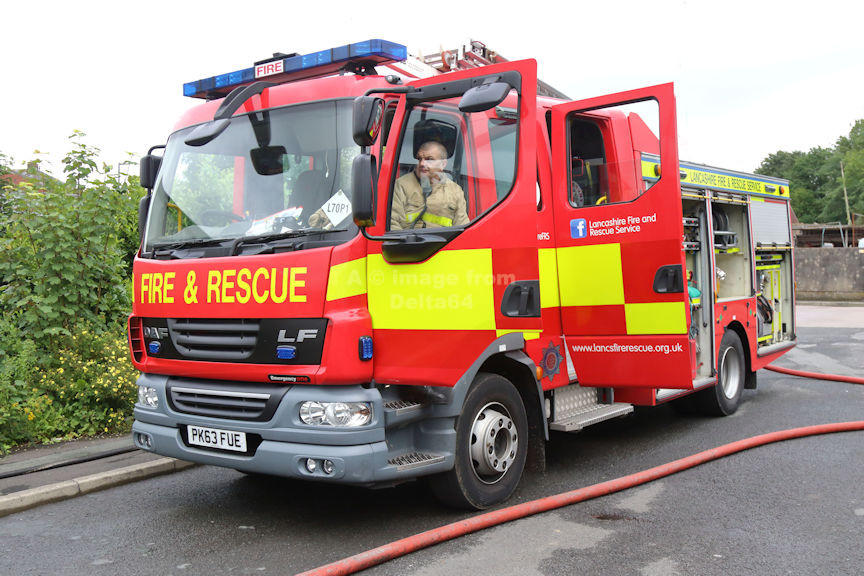 Daf LF PK63FUE was seen on relief duties following a Make Pumps 10 in Oswaldtwistle, 16 July 2020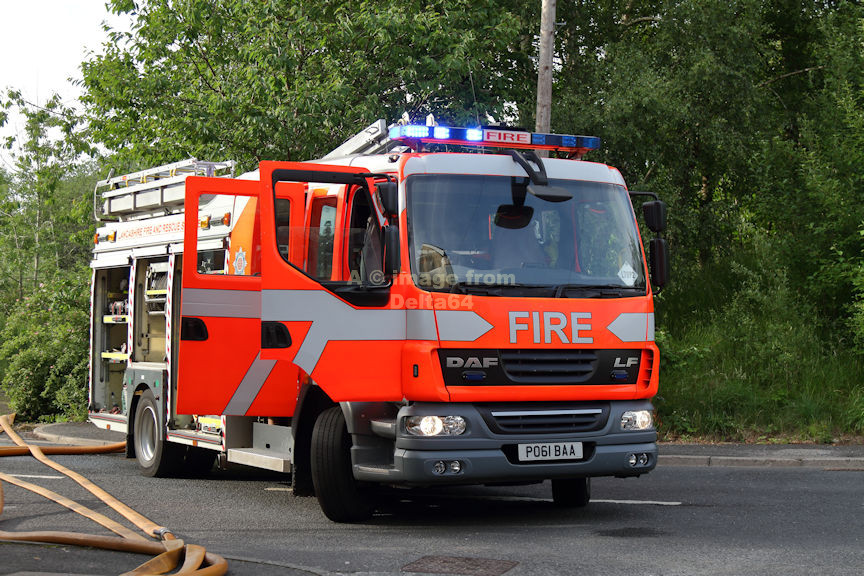 Brown's bodied Daf LF PO61BAA was seen at an incident in Oswaldtwistle, 20 June 2020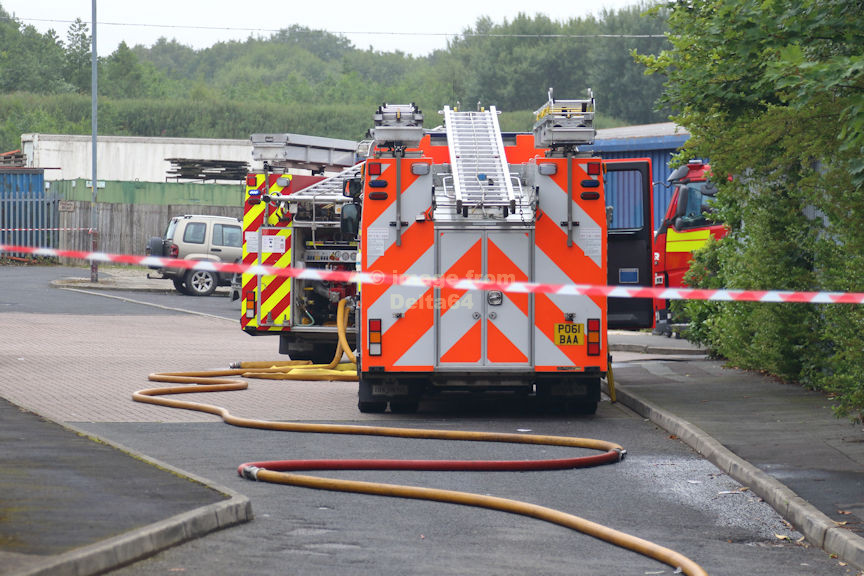 Another shot of PO61BAA with an unidentified pump and ALP at a major fire in Oswaldtwistle, 16 July 2020.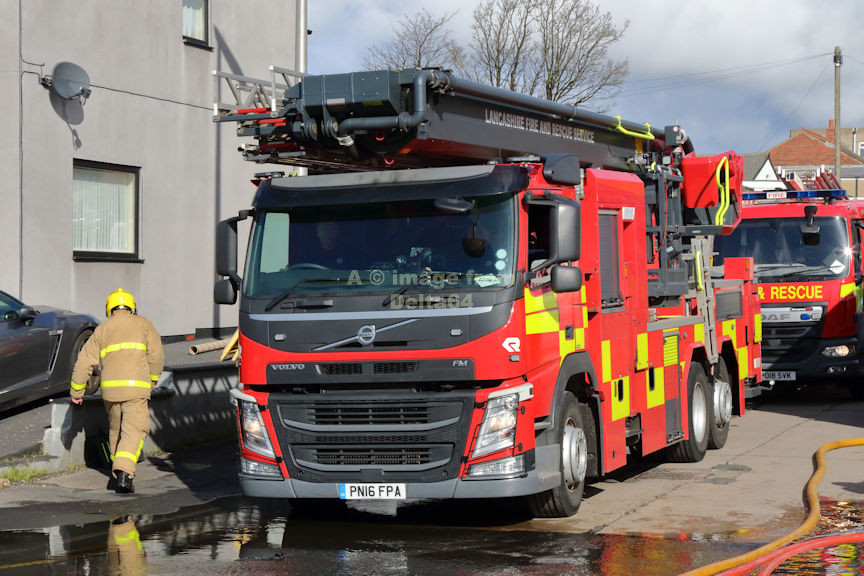 Volvo ALP PN16FPA was seen leaving a serious incident in Blackpool, 2 March 2020.
LIBRARY PICTURES ~ ACCRINGTON