MAKE PUMPS 8
HARTLEY'S
STANDISHGATE, WIGAN
25 NOVEMBER 2009
Eight pumps plus specials were used at this incident in a Public House on Standishgate, Wigan. My pictures were taken approximately four hours after the Fire and Rescue Service had received the call. A couple of appliance pictures have been kindly provided by Ryan Walsh as marked below, and remain Ryan's Copyright.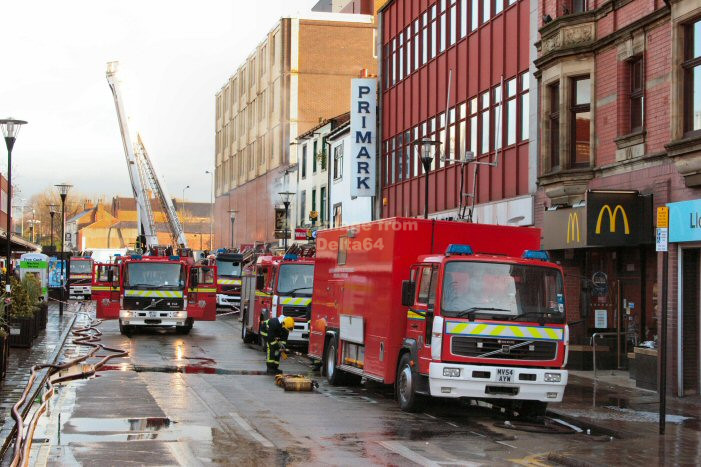 Appliances from Atherton, Leigh, Salford and Horwich can be seen in the above picture.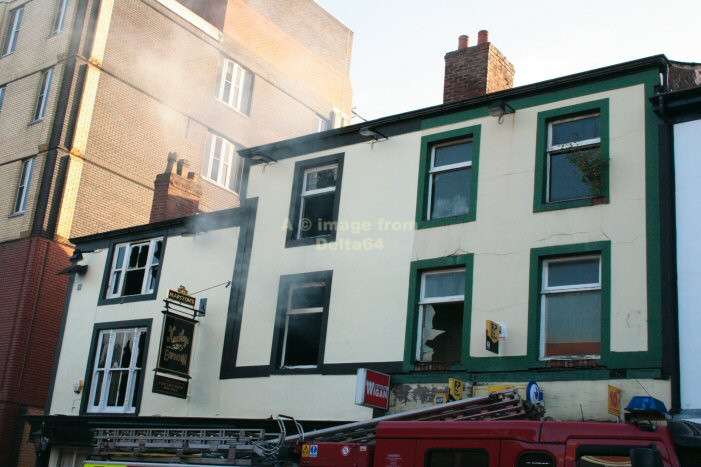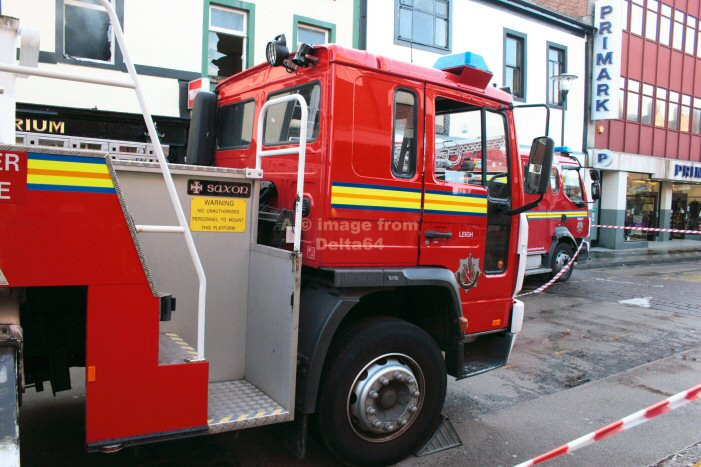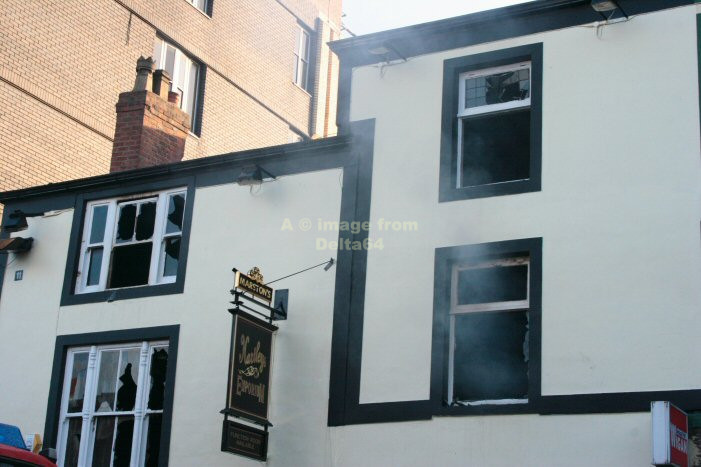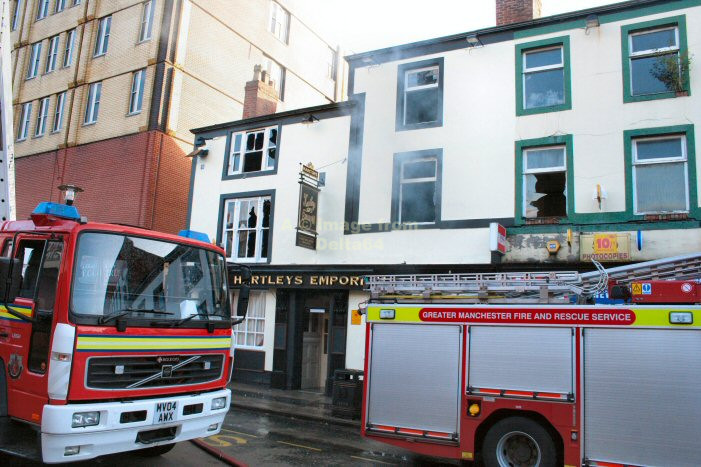 All the pictures above were taken by me.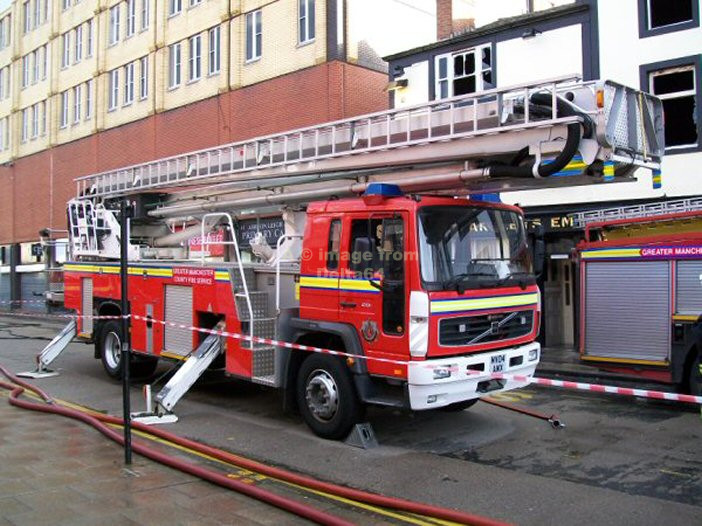 HPV MV04AWX from Leigh.
[Copyright picture ~ R. Walsh and reproduced with permission.]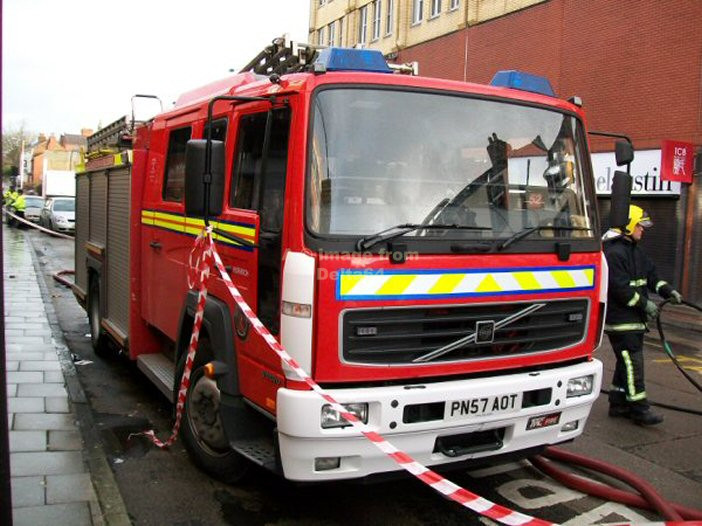 Volvo PN57AOT attended from Horwich.
[Copyright picture ~ R. Walsh and reproduced with permission.]