G54 WIGAN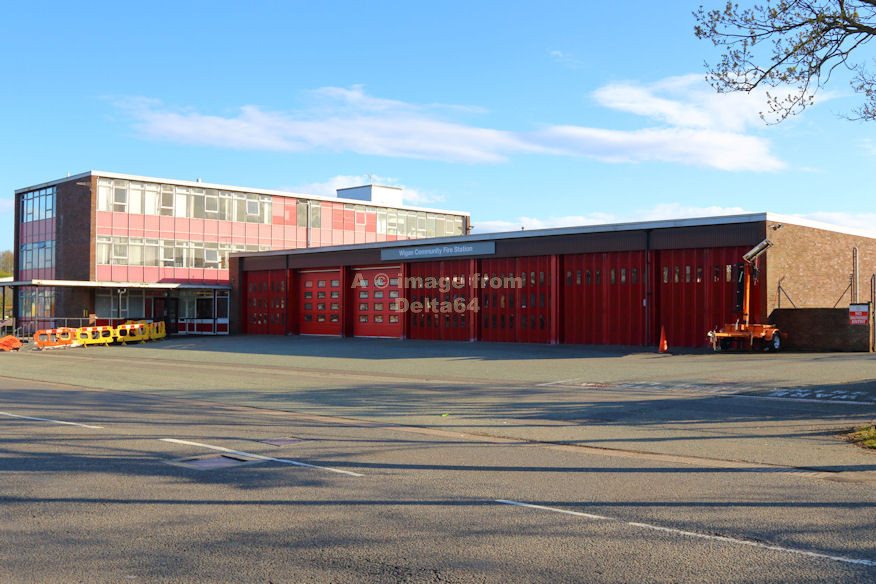 The fire station 2 days before it closed, 2 May 2016.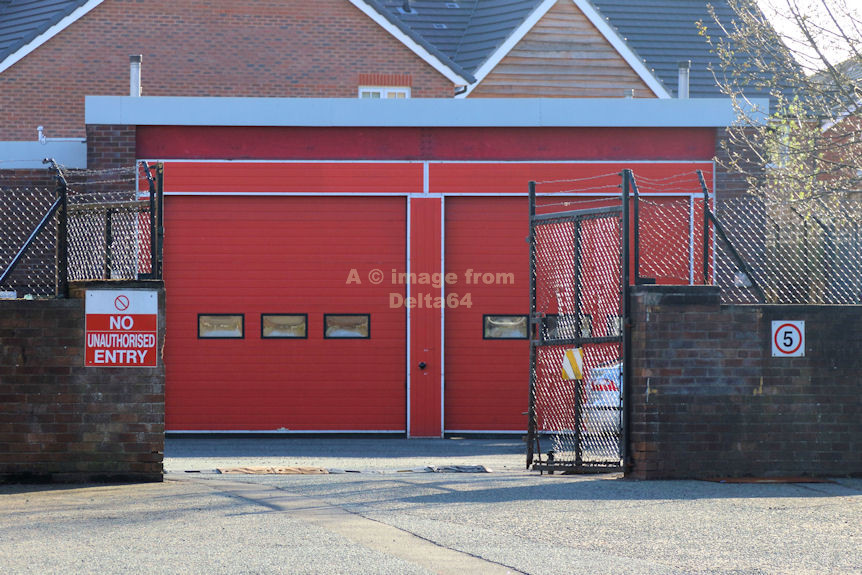 When the old station is demolished, a combined fire and ambulance station will be built on the same site.
In the meantime the former worklshops have been converted into a temporary fire station seen, 2 May 2016.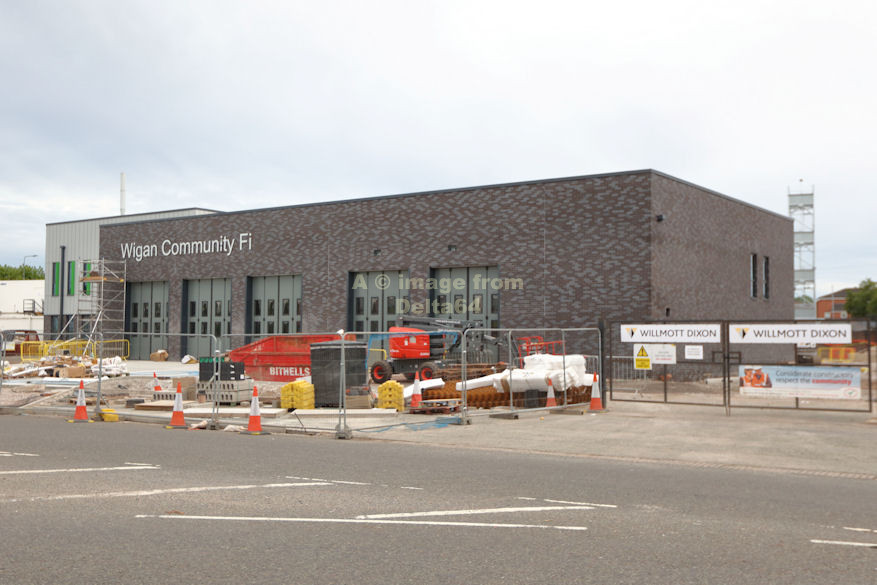 Just over a year later and the new combined Community Fire & Ambulance Station was nearing completion, 28 May 2017.
Location : Robin Park Road, Newtown, Wigan
Status : Wholetime
Allocation : 2 Pumps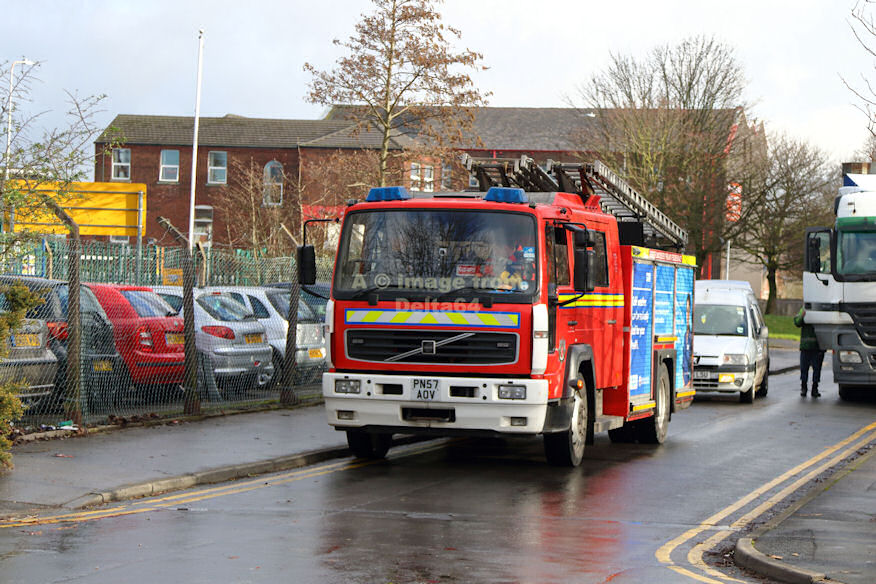 Volvo PN57AOV was seen at a major fire in Bolton. 24 February 2017.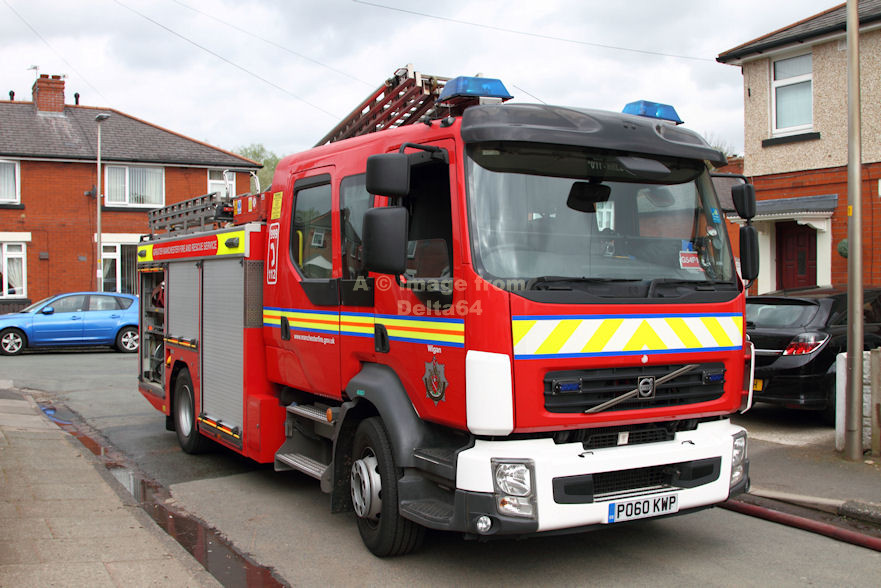 Volvo PO60KWP was seen at a 4 pump fire in Lower Ince, 13 April 2013.